Flaviar Advent Calendar
24 Whiskies of the World

Oooops.
This item is currently not available, but we're working hard to get it back in stock. Add it to your wish list and let us know you want it!
X-Mas advent-ure calendar of Whiskey X-ploration

On the twelfth day of Christmas my true love didn't give me twelve drummers drumming, but a twelfth vial of Whiskey. A keeper, I tell you. And get this: the previous eleven days were Whiskeys and the next dozen are Whiskeys, too. Debutants, classics, Bourbon, Single Malt, Rye, Irish, Scotch, American, Japanese… All of them! 24 Whiskey in 24 days around the world in the coolest and booziest festive box since the invention of festive boxes.

Advent is something momentous that everyone's waiting for: well, it's here and it's spectacular. Turn every day into a holiday celebrating the water of life from all corners of the globe. Another Monday? Nope, pop out the vial and experience new flavors – boom, Monday redefined. TGIF? Yes, but also another vial to try! Sure, chocolate is nice, but Santa takes it neat and he eats too much sweets as it is. Make each day a new Spirit-ual voyage through twenty-four different Whiskeys. Taste and compare. Bourbon or Scotch? Ireland or Japan? Find your next favorite amber Spirit and become a dram-mer boy/girl for a month. Happy holidays, merry Christmas, and cheers to you and all your loved ones.
Flavor Spiral™
About The Flavor Spiral
Copper Fox
Penderyn
Few
Paul John
Balcones
Tullibardine
SIA
New Holland Artisan Spirits
Kilchoman
Koval
Van Brunt
Widow Jane
Tipperary
Westward Whiskey
Port Askaig
Hyde
Ohishi
Wolfburn
Coppersea
Journeyman
Santa Fe Spirits
J.J. Corry
Breckenridge
Compass Box
The Flavor Spiral™ is a quick, clear and visually-appealing way to look at the drink's flavor DNA.

It's tasting notes reinvented. The Flavor Spiral™ is a unique and revolutionary way of describing flavors. It was developed by Flaviar tasting panel, industry experts, and You, our dear Flaviar community member.

Your favourite drinks like never before. It could easily be an art form, but that's a conversation for another day.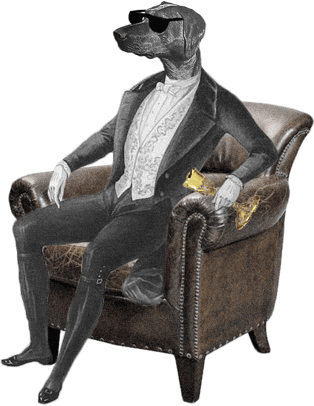 Dog Dogson's
Smartass
Corner
90% of all Scotch Whiskies sold are Blends.
Flaviar Advent Calendar contains:
Ratings & Reviews
Member Reviews and Ratings of Flaviar Advent Calendar
Saved my box to double up this year, very excited to check it out
Amazing
Fun to do. Will do again if offered. Liked a lot. Learned I really don't care for Scotch :)
I loved a few of these and liked most. Some were disappointing but that's to be expected. Overall a lot of fun.
Loved the experience. A delightful surprise every day. Found some new favorites and stumbled across some others not as much to my liking. A great sampler to test my tongue! I'll be buying again next year.
A nice combination of old favorites and new discoveries! A delightful way to countdown to the big day and help ease the stress of the season! Look forward to next year.
This was a great addition to my Advent season. Friends and I enjoyed the huge selection and found some new favorites.
great box of whisk(e)y.
Great idea and great gift. Found a few that I would like to have a whole bottle of!
This was a fantastic gift! It provided the perfect balance of quality and adventure.
this was just awesome... loved the variety and was able to share it with several people.... fascinating to see what piqued them and what didn't.. no two tastebuds are like. I truly hope you do offer this annually.
Loved the variety and got to try a bunch of different things I otherwise would not have gotten to try. It was great picking out the different flavors and learning the different characteristics. Got to share with family as well and it was a great experience. Also learned, I don't love scotch or things with peaty flavors.
I loved the idea and shared with my fiance's parents over the course of 1 night. good times.
This is a great idea! So many different whiskeys that I would have never gotten to try as quickly as in 24 days. I greatly enjoyed attempting to pick out the nuances from the different whiskeys, regions, grains, etc. Hopefully I"ll get the chance to do it again this next Advent!
So much fun! Very different kind of tastes to explore.
It was a great experience. It furthered my understanding of the world of whiskys and i found several new flavors to enjoy.
It was so fun to get to sample a bunch of new whisk(e)ys, bourbons, and scotches with my husband (the official recipient of the box). Some were fantastic and will go on our list, others not so much. But the beauty is that it was something we could enjoy together.
Great sampling. Good example of different varieties
Immensely enjoyable, especially as someone who has just started to explore the world of whiskey in the past year. Not only was it tasty and fun to get a new drink every day, but the variety and styles helped determine what flavors I do and don't like. Great for the moment and the future!
A very enjoyable set. I would buy it again. A great variety and value as well. Only a couple of vials that did not agree with my palette. Overall, compiled well. A nice bonus in future ones would be a small booklet with a brief description and information about the distillery. Top notch!
Of course this was super fun to open a tasting vial each day; and judged on concept/experience and value for cost alone; 24 pours in a calendar box of german glass vials to my door for $200; roughly $8/drink from 24 different top-shelf bottles avg. US$65/bottle retail...this was a 10/10! Only downsides were: -for my bourbon-preferred tastes, was too heavy on Scotch's and US single malts (8 of 24 vials). -On the bourbon side, there were only 4 and only a couple straight varieties, and neither from KY. Upsides: -the two bourbons were both great; Soppersea & Widow Jane from NY -a few Irish's, an Indian, Welsh and Japanese whisky's was an enjoyable worldly variety -I did like most of the scotch's and US single malts; just thought it went too heavy on that side vs. more balanced with bourbons -While no Kentucky's; whiskey's from 8 different states was pretty sweet US variety (MI, IL, NY, CO, NM, OR, VA, and TX)
Great way to try new whiskeys. Found some new ones i really like.
Overall a fun thing to do for advent. There were some good ones, some alright ones and some that were not good. Wouldn't mind trying a different batch next year!
Great idea whiskeys from all around the globe something for everyone - the wife and me enjoyed making an event of everyday's sample. Highly recommend!
As an idea I thought this was brilliant! It expanded my exposure to a wide variety of scotch and helped me refine my likes and dislikes quite a bit. Genius!
This was great. Shared with friends with little tastings. Passed along to other friends who bought it. Only wish it was available year around. I'm thinking "The one month whiskey education calendar". I had a couple friends I wanted to send it to after I bought mine but it wasn't'available. Your welcome for the great marketing idea.
I don't care what quality the liquor is, the variety of styles, locations, and brands are absolutely fantastic! It's expanded my palate, given me a chance to pick up on aromas, front notes, and back ends in ways I otherwise wouldn't have had. Day to day, it mixes varieties in ways where I've had a half dram of each, taken notes, and plan on going through them all a second time. I've starred the ones I plan on buying, and when I review my notes on the second tasting I'll see what else I can pick up on.
Has been a lot of fun
Great gift for my Boss! He loved it. I hope I get one next year
This is an awesome gift idea, I bought one for the wife and I, it's just a shame that it doesn't last the whole of advent. We finished by the 10th Dec. maybe next year we will buy 2, or try a crazy thing and only open one a day! Some really nice different bottles that we will be purchasing and adding to our bar.
I love this! A different dram everyday - plenty of which I likely wouldn't have ever tried. As stated by Kevin, they are not all top notch, but the fun of trying each dram (most of which I have never tasted) is great. I'll be here again next year for the next one for sure.
Good price and good tasting size. Whiskeys are not top notch but for the price it's worth it.
Forgot to mention it's missing a label or some info on which whisky is which. If I like one I won't know which was it is.
Kevin, the labels are on the tab on the box.
Ha, duh! This is a fantastic self gift! And I was sober....
Load more reviews
Back
A Dram for Your Thoughts
Cancel