Bruichladdich Distillery
Distillery
Founded in 1881
From space, the island of Islay sort of looks like and old man sitting in a chair with Loch Gorm as his eye. Well, thats what it looks like to us. The peninsula that forms the old man's chin is called the "Rhinns of Islay."

The bay formed under the chin and neck is called Loch Indaal, and Bruichladdich Distillery is on the northern shore of this bay. The word "Bruichladdich" can be translated as "rocky lee (left-hand) shore," which makes total sense when you look at a map.

The Harvey family had owned and operated distilleries in Scotland since 1770. In 1881, three brothers -- William, John, and Robert Harvey -- received an inheritance, and there was only one thing for them to do... open another distillery.

Thus Bruichladdich was born. At the time of its construction it was state of the art, from the innovative long-neck stills, to the purpose-designed layout of the buildings and docks.

Running a family business creates natural friction, but William was in charge -- more or less -- for the entire time until he passed away in 1936. The place has changed ownership several times since then. Eventually their business became "surplus to requirements," and the distillery was abandoned.

Then, in 2000, a group of Whisky-loving entrepreneurs banded together and purchased the place. They took it apart and put it all back together again, preserving all of the original, old equipment from the days of the Harvey Brothers.

To this day, the entire plant is managed by hand, the old fashioned way with no automation -- just skilled craftsmen who pour their spirit into the Whisky. In 2012, the facility was purchased by Rémy Cointreau.

A person could write and entire book about production techniques at Bruichladdich. One reason being that they have no fewer than 100 varieties of production at this time. Each having separate, nuanced techniques. The current estimated maximum production is about 1.5 million liters of new make per year.
Flavor Spiral™
About The Flavor Spiral
What does Bruichladdich Distillery taste like?

The Flavor Spiral™ shows the most common flavours that you'll taste in Bruichladdich Distillery Scotch. It's based on all Bruichladdich Distillery drinks in our large database and gives you a chance to taste Bruichladdich Distillery before actually tasting it.

We invented Flavor Spiral™ here at Flaviar to get all your senses involved in tasting drinks and, frankly, because we think that classic tasting notes are boring.
Distillery Details
Country

Region

Established

Owner

Type

Number of stills

2 wash, 2 spirit, 1 adjustable Lomond

Visitor center

Status

Address

Bruichladdich Distillery, Bruchladdich, Isle of Islay PA49 7UN, United Kingdom

Phone

Website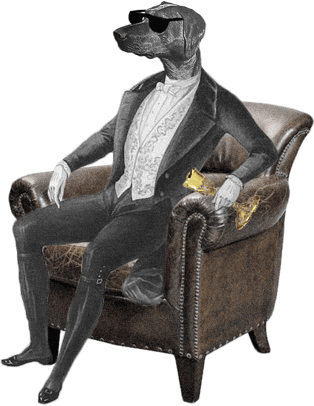 Dog Dogson's
Smartass
Corner
Bruichladdich is one of the few distilleries that dedicates 100% of production to their broad range of single malt Whisky.

Everything is done on-site -- including bottling (which is rare).

Bruichladdich is the largest single employer on the island with 60 full-time staff, and various temp and contract personnel.
About
Islay
Islay - Home to the peated beasts.
The southernmost island of the Southern Hebrides is is the
fifth-largest Scottish island
. Whisky-wise,
Islay
is characterised by malts that are pungent with peat, smoke and salinity, revealing their complexity layer after layer. There are
eight working distilleries on Islay
.
Even the island's name is shrouded in complexity; the proper
pronunciation of Islay
is 'eye-la'.
Video from Bruichladdich Distillery
Video transcription
It's been a roller coaster, not just a financial roller coaster, it's been an emotional roller coaster.

Living on an island in the Hebrides, a finger sticking out into the Atlantic Ocean, and boy, do we know it, you know, weather-wise, climatically, it's a very pure place to be.

So you have palm trees here, there are palm trees out there, Gulf Stream, all very mild.

I used to go at a wine fair in London in 1985, I was accosted by this very big hairy Scotsman who wanted me to take part in his tombola to win a bottle of Whisky. I took part in the tombola and won the prize, and when I collected it from him, he asked if I wanted to try some Whisky samples. But there was one that just blew me away, and it was...turned out to be Bruichladdich. And I was just astounded that a distilled spirit could have all the characteristics of a fine wine. Everything I'd been brought up to believe was there in this spirit, and I was just...it was one of those epiphany moments, you know? I just thought, "This is it, this is...I have discovered something that nobody else knows about. I've got to do something about it."

This tall narrow-neck still here, this is what typifies the elegance and the floral fruitiness of Bruichladdich spirit. That's what attracted me to it in the first place.

I came to visit in 1989, you could argue is an expensive decision. I turned up with my brother, the only holiday we have been on. We decided to play all the golf courses on the west coast of Scotland by bicycle, four clubs each and off we went. And we came to the distillery, we turned up at the gate and it was shut, it was padlocked, and there was a little sign saying, "No Visitors." "Closed." We saw a guy walking across the courtyard, and so I rattled the gate to attract his attention and he came over and I said, you know, "I'm on the bicycle here, I've got no visiting cards, and I haven't made a booking and I'm wearing shorts and I'm unshaven, but I do sell a lot of your Whisky. You know, would you mind...can I just come in and have a look around?" The guy said, "No, you can fuck off."

You can come out now. That's how we make Whisky, you see. Got lots of little people in there, running around. I couldn't rationalize this beauty, elegance, purity of spirit, with what...how I'd been treated and what I had discovered. And it didn't make sense to me, it's not at all what I was expecting. And I thought, "What do I do now?" I was so angry. "I'm gonna get back to London, I'm gonna chuck all this stuff out, I'm never gonna have anything to do with it ever again."

I remember my father hitting on...oh, I nearly did that. You know, there was this beautiful...I remember this beautiful house by a lake, and oh, I nearly bought that house. And I remember this nearly, nearly, but not doing it. I sort of resented it and I thought, "I'm not gonna let that happen to me. I'm not gonna resent not having done something or not having tried. So I've got to do something about this. The logical thing to do is, if it's a closed shop, not operating, and they didn't want it, well, perhaps they'll let me have it." It sort of became an annual mission to keep the thing going. I wrote every January for 10 years.

And finally, in January 2000, they turned around and said, "Yes, you can." Was pretty surprised, I can tell you. Then this was on me to do something about it. Up to that point, it had been a dream and now it became a reality.

My son was born the same day we bought the distillery, half an hour later. He was the guy that filled the first barrel, you know, as a baby in my wife's arms, on that day, on the 25th of May 2001, when we first distilled Whisky again.

There's no microchip for this, this is the glory of solid Victorian engineering. It's marvelous. But I had no idea of the power and the strength and feeling of what this distillery meant. To breathe life into it again and got it going with all the help of the people here on this island. You know, it was a phenomenal thing.

You just don't see this in any other distillery, because they've been over-engineered again and again and again to speed up distillation, and we're doing the opposite, we're trying to slow it down, you know? To turn the clock back to a more innocent time, a more innocent age when people were all involved, the enthusiasm of a community. Gradually we got together a group of 14 farmers. They're really intrigued to be part of something, to grow something and see the end result. Not just see it, you have to taste it.

It's really simple to follow what's going on. That's what I love about this distillery. That was always a bonus, that was just something extra.

The day we filled some barrels for the first time, Whisky that we not only grew the barley here on Islay, we malted it here on Islay. You know, it's never left, it's the first time this has happened since the war.

This is our computer here, though it's very simple.

I've never been so emotionally exhausted by this pride, this passion. It's astonishing, putting some truth back into it, putting some credibility back into it, some traceability, provenance. These are things I think we've lost so much of. It's very satisfying, very satisfying to be able to do something about it.
Drinks from Bruichladdich Distillery