What About Nas?
No Age Statement
One of the benefits of being a Flaviar member is a standing discount on all Tasting Boxes.
Authenticity Guaranteed
We guarantee every product we sell is authentic.
Free Shipping
Flaviar Members get free shipping on their orders.
Buyer Protection
Money-back guarantee if things go wrong.
This Box contains 45ml samples of:
Taste before age
We're all hung up on age. Nobody wants to get old, but we all want old Whiskies. Well, age isn't the most important thing as any lady will tell you. Sure, you don't know how fancy the dram is if you don't know how old the juice is. But it ain't about age – it's about maturity. And when Whisky makers aren't constrained by age, they can go wild with their magic. In other words, who cares how old the Spirit is if the sorcery of casks and all the whole lovely shebang around it made it taste like heaven?
Why is No Age Statement (or NAS, as the cool kids call it) so notorious? Well, for one, we drank almost all the aged stock and we're running out of it. While we absolutely adore aged Whiskies, we may have to take it easy for a while. So, if we're switching to Whiskies with no stated age, what are we supposed to focus on? The flavor, silly. The color, the techniques, the location, the wood. While we wait for the next batch to age, the distillers are fooling around, tinkering and shaking things up. Enjoy the alluring golden hue, the lovely flavors that will blow your socks off, amazing hints and notes from different woods. Who cares about age? Your socks are off!
If there's one thing we can say about the NAS Scotch Whiskies, it's they're not boring. This box brings the best to the table: the one with the perfume-like aroma from PX Sherry casks; the one that brings flavors of the dark Gaelic sea; and that one with its smoky character that evokes the mystery of misty woods of Scotland. Not one bottle tells you its age, but all of them are pretty special.
We feel you: how will you impress your guests if you can't say you're having a 15-year-old Scotch? With something better: tell them the bottle contains awe-inspiring flavors and mind-boggling aromas. Tell them the Spirit they're about to savor was matured in various fancy barrels. Tell them they're drinking a literal legend. You know, the important stuff. Let the Whisky purists worry about age and embrace the wonderful new world of Whisky Alchemy!
Sláinte, our young/old/who-cares friend!
Smartass Corner
1) NAS Whisky isn't some kind of a millennial fad, it's been around for some time. It became a trend due to the limited availability of older Whiskies, growth in sales, and a desire of Whisky makers to break the chains of age regulations. Don't worry, though, you're not getting Whisky straight from the still: every Scotch has to be at least three years old.

2) Aged Whisky shortage is real and serious: stocks of Malt Whisky older than 11 years have been depleting by 6% every year since Adele released 'Rolling in the Deep'.

3) The term "No Age Statement" was actually invented by consumers, not producers.

4) There's quite a ruckus about the NAS Whiskies. Those who think it's a bad idea say it's taking away a huge strength from Scotch, while those who embrace the trend claim it broadens the canvas on which the Whisky artists can paint.

5) Age statement is a quirky affair: if you blend an ancient 18-year-old Scotch with a 3-year-old, the bottle must say the blend is only 3 years old.

6) There are two interesting trends with NAS Whiskies. Right now, the NAS releases of major brands are generally ranked lower than those with age statements, which means consumers are not yet ready to embrace the movement. But on the other hand, there are cask strength NAS Whiskies that people go bananas for. So innovation that comes with freedom works.

7) One of the proofs NAS Whiskies have been loved for quite some time is Aberlour A'Bunadh, rocking our buds since 1998. Two decades later, its cousin Casg Annamh ("rare cask" in Gaelic) is matured in a trio of cask types with a stunning Sherry-dominated flavor profile.
Flavor Spiral™
About The Flavor Spiral
Glenmorangie
Aberlour
Laphroaig
The Flavor Spiral™ is a quick, clear and visually-appealing way to look at the drink's flavor DNA.

It's tasting notes reinvented. The Flavor Spiral™ is a unique and revolutionary way of describing flavors. It was developed by Flaviar tasting panel, industry experts, and You, our dear Flaviar community member.

Your favourite drinks like never before. It could easily be an art form, but that's a conversation for another day.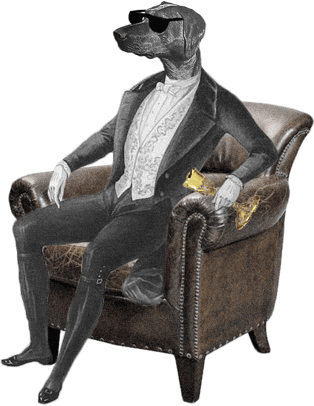 Dog Dogson's
Smartass
Corner
Categories of Scotch Whisky: Single malt, Blended malt (formerly called a Vatted malt), blended, single grain and blended grain Scotch.
Has the largest number of distilleries
Effectively, all the areas surrounding the Speyside region
Unrecognised sub-region of Highlands
Located south of the imaginary line between Glasgow & Edinburgh
A small, rugged island off the west coast of the mainland
Area around the town on the Kintyre peninsula
Scotch Whisky Regions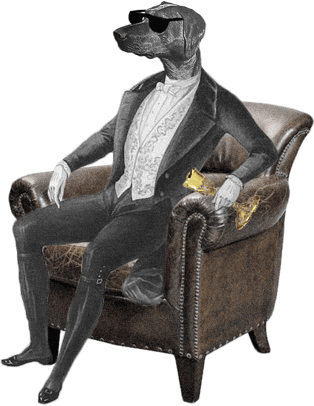 We think you'll like these
Ratings & Reviews
Member Reviews and Ratings of What About Nas?
Dec.
The laphroaig was very nice. The glanmorangie was pleasant. Would happily take a bottle in the future
This was my favorite tasting box so far. The first one where I would (probably will) buy a bottle of each. The Aberlour and the Glenmorangie are both sweet, rich and smooth with plenty of character. I loved the buttery character of the Glenmorangie, and the fruit and grain in the Aberlour. I'm not typically a fan of Laphroaig, and it's such a different style that I expected it would not be complimentary. But I loved it. It has none of the typically challenging Laphroaig flavors except for smoke. It is quite smokey, but it is also sweet and smooth, and unexpectedly harmonious with the other two.
My favorite box so far, sweet, smokey or smooth but all delicious!
No
I enjoyed this sample box very much. The Aberlour and Glenmorangie were fantastic, but the Laphroaig was highly disappointing -tt smelled like fire and tasted like smoke. I would buy individual bottles of the first 2 mentioned and be quite happy with them!
I enjoyed all three samples. They all had great flavors and nice complexity. I'm a big fan of laphroaig and really enjoyed this one. Still had the smoky/peat flavor but seemed to have a sweet and very smooth finish.
I am not impressed with this sample. Very sorry I chose this one.
Not sure if I got a bad batch but these were all bad. I am a huge Laphroaig fan but the one in this set was horrible.
Loved all three drams! Neat is the way to go with each of these! Fantastic!
A classic assortment of NAS Single Malts.
I like the Glenmorangie The Duthac (I give it a 7); the Aberlour Casg Annamh was a 4; and the Laphroaig An Cuan Mor came in at a 2. The Laphroaig was overly overpowering with its smoke and peat. Too much! The best tasting was Glenmorangie.
I really enjoyed this box. My biggest disappointment was that I couldn't order any of the bottles individually after trying them.
This tasting box is the best I've had in my two years as a member. All three samples were very unique and impressive. Highly recommend.
I really enjoyed this box. My personal favorite was the Aberlour.
Solid box, but the Laphroaig clearly looms over the others. Aberlour was above average, Glenmorangie tje weaker of the bunch.
Load more reviews
Back
A Dram for Your Thoughts
Cancel