Midleton Distillery
Distillery
Founded in 1825
This Midleton distillery is located in
Midleton, County Cork.
The Old Midleton Distillery began its life as a
woolen mill
before being converted to a distillery in
1825, by the Murphy brothers,
James, Daniel and Jeremiah.
By the 1830s, Old Midleton Distillery produced 400k proof gallons and 200 people were working in it. In
1886,
English historian
Alfred Barnard
visited the distillery, and provided an accurate description of the facility. He found the distillery ideal due to its location, still sizes and production.
Soon after his visit Irish
Whiskey
experienced a
rapid decline
in sales due to the rise of blended Whiskeys, wars, Anglo-Irish trade wars and so on. Irish Distillers was founded through the merging of John Jameson & Son, John Powers & Son and the Cork Distilleries Company.
In
1975 New Midleton Distillery
was established, and the old distillery was turned into a visitor center. In 2010, the New Midleton Distillery recieved a huge investment of
200 million Euros.
Old Midleton Distillery had the
world's largest pot still of 31,618 gallons
and two 10,000 gallon spirit stills accompanied by a Coffey still. New Midleton Distillery has three 75,000 liter pot stills and 3 column stills. Famous Irish Whiskey brands like
Jameson
,
Redbreast
,
Powers
and others are produced at Midleton distillery.
Flavor Spiral™
About The Flavor Spiral
What does Midleton taste like?

The Flavor Spiral™ shows the most common flavours that you'll taste in Midleton Irish Whiskey. It's based on all Midleton drinks in our large database and gives you a chance to taste Midleton before actually tasting it.

We invented Flavor Spiral™ here at Flaviar to get all your senses involved in tasting drinks and, frankly, because we think that classic tasting notes are boring.
Distillery Details
Country

Established

Owner

Visitor Center

Status

Address

Midleton Distillery, Midleton, Co. Cork, Ireland

Phone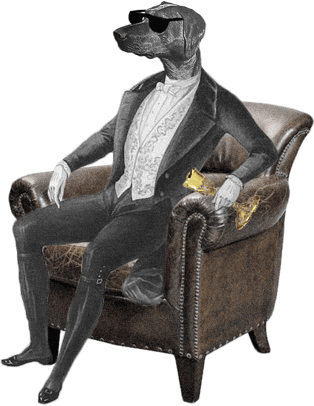 Dog Dogson's
Smartass
Corner
The largest pot still in Midleton Distillery is now situated in the front yard of the distillery.

William Grant's Tullamore D.E.W. is also produced at New Midleton Distillery.

A Whiskey academy was started in 2013 at the Midleton Distillery.
Video transcription
Mark Gillespie: The Murphy brothers first started distilling Whiskey at Midleton in 1825, buying an old woolen mill on the banks of the Dungourney River.

Barry Crockett: The cost of that distillery then was £30,000 . I have no idea what £30,000 represents in current-day money but it must have been absolutely phenomenal. Imagine for a £30,000 back in 1826, what would you do with it?

Mark: In 1966, the Murphy's, the Jameson's, and the Power families merged their distilleries into Irish Distillers. And in 1975, they consolidated all of their distilling operations at the new Midleton Distillery. At the time Barry, Crockett's father, Max, was the head distiller and he wondered whether they would ever be able to use all of the new distillery's capacity. Thirty-eight years later, the distillery can't keep up with demand. But that £30,000 for the original Midleton Distillery won't go very far today. In fact, adjusted for inflation, it's only about 4% of the cost of Midleton's expansion, €100 million.

Anna Mahlmake: We're standing here today where Whiskey has been made for 200 years. We are not only investing in the future. We're also investing in, for example, an archive to celebrate the glorious history of Irish Whiskey. We're investing in an academy. We are bringing thousands of people here to Ireland all the time to show them this and to show them how incredibly dynamic Irish Whiskey is.

Mark: Ireland's Prime Minister, or Taoiseach in Irish, Enda Kenny, was on hand for the groundbreaking 15 months ago and returned to praise one of the country's largest private economic development projects in recent years.

Prime Minister Enda Kenny: Exports are very important in the agri-sector. There are only like over 9 billion in terms of Ireland but there were jobs created here in the construction of this wonderful facility and permanent jobs have been created. And Jameson here, one of those distillers, recruit graduates into distilling process. So it's a wonderful experience for people to come and see how the distillation process takes place, how the product is actually produced. And not too far from here, another 100 million injection going into the maturation plant at Dungourney down the road. So this is a sign of investment for the future.

Mark: The expansion takes Midleton from four to seven pot stills now with three more to be added in 2015, and room to build even more as needed. While Jameson will continue to make up the bulk of Midleton's production, the expansion will allow more pot still Whiskey production.

Anna: It means that we can continue the success story that Jameson has been. And also means that now we can start showing even more of the breadth of Irish Whiskey to the world, so the other brands, like Powers, Paddy, and so on. It means the world to us to be able to do this.

Mark: And it also means the world to the town of Midleton. The distillery is Midleton's largest employer with nearly 200 full and part-time workers at the distillery and The Jameson Experience visitor center. And the visitor center brings tens of thousands of tourists to Midleton every year, creating, even more, economic impact.

Mayor Niall O'Neill: You know, my granddad worked here. My dad worked here. My brother worked here. And also, there's a whole set of suppliers who feed into Irish distiller system and the, you know, the economy that spreads out from the employees who live and spend locally. So as I said, it's more of an extension of the importance because it really has been a sustainable industry within the town providing continual employment through good times and the bad. While we've had our economic downturn over the last four or five years, Irish Distillers has been expanding which goes against the general international trend, like all national trend so again, it's vital to the continued development of Midleton as a town. Song: I can spend all my time where the sun don't shine.

Mark: And with the sun shining and the ceremony is over, the distillery opened up for a housewarming party, music, food, craftsman, and of course, Whiskey tastings. Along with one last chance to honor retiring master distiller Barry Crockett on his final day after 47 years at Midleton.

Brian Nation: It's a daunting task to step into Barry's shoes because obviously, he's had a tradition to 47 years in Irish Distillers. It's a hard act to follow. They're big shoes to fill. But I suppose we in Midleton, we work as a team together. We have a great craft. There's a great group of people here. And that's what counts, and that's what makes Midleton a success. It's not just the one person. It's the team and the craft that we showcase here.

Mark: But there was one ceremony left, a private one, for Midleton's staff, outside the original Midleton still house where Barry Crockett's word was law.

Man: So we've caught something really tacky, really tacky with the...and I believe... Now, we gather you all here for a competition to guess the best caption that would be inappropriate for Midleton. No, we didn't. Of course, we didn't. It is my honor today to announce that after due consideration, it has been the decision of the Board of Irish Distillers Limited, to dedicate the Midleton Distillers to Barry and to name it Barry Crockett's Stillhouse.

Mark: Barry isn't leaving the Whiskey industry behind, though. With the opening of the Irish Distillers Archive at Midleton, he's researching the history of Whiskey production in County Cork and plans to get his Master's Degree in industrial archaeology from University College in Cork.

Barry: If you go back, say 200 years, there were a number of significant-sized distilleries in the County of Cork, most which would've been located in Cork City, but also in a town called Bandon and, of course, the one here in Midleton. Indeed, there were two distillers here in Midleton at the time. So what I would have think we'd be doing is looking through the eyes of an industrial archaeologist, looking at the investment's decisions, looking at the social structure of the actual distilling industry and its contribution to industrial life in Cork.

Mark: Of course, today, there's just one distillery left in County Cork. But while Barry Crockett studies the first golden age of Irish Whiskey, his successors are busy on the second golden age of Irish Whiskey. It's currently the fastest-growing sector of the Whiskey business worldwide. For more Cask-Strength Conversation on Whiskeys, with the people who make them and the people who drink them, join us each week for WhiskyCast. In Midleton, Ireland, I'm Mark Gillispie.