Kilchoman Distillery
Distillery
Founded in 2005
The Kilchoman Distillery has an isolated location, on a farm on the west coast of Islay.

Kilchoman is the first distillery to be opened on Islay in 124 years. It was built in 2005, which was the same year as the first production. Anthony Wills had his own independent bottling company, when he decided to build a farm distillery.

Rockside Farm was chosen as the location since it had the buildings Wills needed. In 2010, an experienced manager, John MacLellan joined the distillery.

Kilchoman draws its water from the Allt Gleann Osamail burn. It has one wash still with a capacity of just 3,000 liters and a spirit still with 2,000 liters of capacity. This is the main equipment.

The Optics and Chalice types of barley are sourced from the farm itself. A portion of the maltings is also sourced from Port Ellen. The barley used is generally peated, and the peat used is dug from Islay.
COVID-19 UPDATE
Due to the current situation with COVID-19, all Distillery Tours are on-hold. We'll notify you the moment we're able to organize them safely again.
Flavor Spiral™
About The Flavor Spiral
What does Kilchoman taste like?

The Flavor Spiral™ shows the most common flavours that you'll taste in Kilchoman Scotch. It's based on all Kilchoman drinks in our large database and gives you a chance to taste Kilchoman before actually tasting it.

We invented Flavor Spiral™ here at Flaviar to get all your senses involved in tasting drinks and, frankly, because we think that classic tasting notes are boring.
Distillery Details
Country

Region

Established

Owner

Kilchoman Distillery Company

Type

Number of stills

Visitor center

Status

Address

Kilchoman Distillery Rockside Farm Bruichladdich Isle of Islay Argyll PA49 7UT United Kingdom

Phone

Website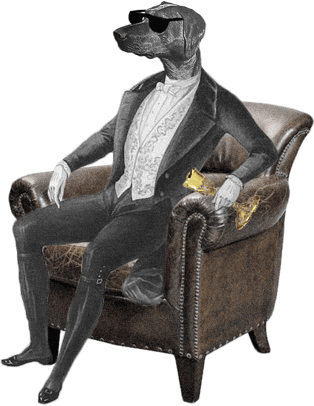 Dog Dogson's
Smartass
Corner
The peatings of Kilchoman barley is around 20 to 25PPM.

The visitor center of the distillery was built before the distillery itself.

Unlike any other distilleries Kilchoman had a distillery pig instead of a cat, her name is Lucy.
About
Islay
Islay - Home to the peated beasts.
The southernmost island of the Southern Hebrides is is the
fifth-largest Scottish island
. Whisky-wise,
Islay
is characterised by malts that are pungent with peat, smoke and salinity, revealing their complexity layer after layer. There are
eight working distilleries on Islay
.
Even the island's name is shrouded in complexity; the proper
pronunciation of Islay
is 'eye-la'.
Video transcription
Interviewer: Anthony, whatever gave you the idea of building a distillery?

Anthony: Well, that's a good question. I mean mainly because of being involved in selling individual casks of single malt over a period of about 10 years, the increase in popularity for single malt was growing all the time and I felt this is the right time to build something fairly unique and different, and this is the ultimate distillery. We're growing the barley here, we're doing the malting, the production process, maturation and, eventually, bottling here on site.

Interviewer: Take me back to the beginning. You were originally in the wine trade weren't you Anthony: Yeah, I was in the wine trade for about 25 years. I worked for various subsidiaries of Allied. And then I ended up with a French company selling to the supermarkets. So, I moved to Scotland in '95 and got involved in the Scotch Whisky industry when I arrived in Scotland.

Interviewer: Why Islay?

Anthony: Islay because of family connections. My wife's family had an estate on Islay, and that was a very good reason for coming to Islay, but the most important was because of Islay's importance in the malt Whisky industry.

Interviewer: And did you have any models to follow on when you started to conceive of the distillery?

Anthony: No, none at all. The original idea was to develop a micro-distillery at our boat house at Laggan near Baymore and pinch the name Baymore in terms of the position, the address being Baymore. And then the idea grew from there through my friendship with Mark French who owns Rockside farm. He grew malting barley, and it seemed he had these buildings, and seemed the ideal location to site the distillery.

Interviewer: So, what you've done is to convert this building which was an old mill, was it?

Anthony: Yeah, it was an old mill building that, you know, traditionally farms had. And as you see, it's a perfect building to house our stills.

Interviewer: And you've built on... Well, your own malting barn and malting floor.

Anthony: Yep. Really, this is the only traditional building, old traditional building, plus the Visitors' Center which was an old cattle bar. And then we built the malt floor, the kiln, and also the warehouse.

Interviewer: And your production level is what?

Anthony: Well, at the moment we've started off at, sort of, 40-50 thousand liters which will fill about 400 casks. And then we're putting in two more wash backs the end of this year so that we can double that up to about 800, to nearly 100,000 liters of alcohol.

Interviewer: And how does that compare with a large distillery like say, Caol Ila?

Anthony: Well, funny enough, I was talking to Billy Stitchell the other day and, at the moment, we're distilling the same in a year as they do in a week. So that gives you the scale of the operation in terms of they're the biggest on Islay, and we're the smallest.

Interviewer: Yeah, yeah. Now, tell me a little bit how... For all the people who are watching who want to start their own distilleries, and I'm sure there are many of them, what advice would you give them?

Anthony: Advice, well, I conceived this idea in 2001. It's now middle of 2006. And that's the length of time it's taken me to put the whole project together. The actual building of the distillery and overseeing it all was relatively straightforward compared with raising the funds.

The raising of funds is the one issue that, I think, everyone comes up against who thinks of starting a distillery, and every one would have seen in the press various small micro-distilleries, farm distilleries that have been spoken about and are still being spoken about. And, you know, in 2001 we were being spoken about and we were been spoken about until 2005 until we actually built it, and people didn't believe we were going to do it. And it ultimately comes down to money, and actually raising the finance is hugely difficult. It's a long term project.

I mean, you can tell someone that they might get a return in 15 years' time, they just laugh in your face, and say, "Well, we might as well stick it in the building society." So, it took me three to four years to raise the money, and then another year and a half to actually build and put the equipment in.

Interviewer: And if I'm not being impertinent, what sort of money are we talking about? I mean, for example, how much would you pay for a spirit still like that?

Anthony: Well, we had to obviously buy new because there was no other distilleries that had second hand equipment this size, and so a typical spirit still, 26, £27,000 each.

Interviewer: With or without the condenser?

Anthony: Without. Yeah.

Interviewer: Condenser cost? Anthony: The two condenser's about six or seven thousand pounds. Yeah. So, I mean we had to buy new for all the major parts of equipment. The mash tun, £70,000. We had to buy new wash backs, £10,000 each. Obviously, all the other vessels, the brewing vessels and so on, obviously second hand. But in terms, you know, a round figure in actually setting this all up and getting it underway, we're talking about 1.2, 1.3 million. So, it's not a small project in any stretch of the imagination. In terms of the equipment, that's where, you know, a lot of the money goes.

Interviewer: What kind of spirit are you producing?

Anthony: Well, when I set out I wanted to be able to produce a spirit that was probably light and floral and fruity, and hopefully would mature reasonably quickly. And in consultation with Jim Swan who is our production consultant, he came up with a shape and design that hopefully would fit our requirements, and we're very, very, pleased with what it's producing. So, the tool, with the bulb, means that we're collecting lighter alcohols, and the heavier ones are falling back into the pan.

Interviewer: So, you're looking for a relatively light spirit.

Anthony: Yeah, and what we have produced is quite light, it's very fruity, and very hardly any things in it. So, the view is that it should mature relatively quickly. It won't need a huge amount of wood maturation to mature it out. And the view at the moment is that, you know, four or five years time we'll have a spirit that we can bottle and put on the market.

Interviewer: A drink of a Whisky.

Anthony: Yeah.

Interviewer: What about smoke? How's smoking?

Anthony: Well, what we're doing now is... When we set out it was going to be 100% our own barley, so that we were gonna produce the 100% Islay single malt. As it's transpired, we can't produce enough of our own malt to fulfill our own requirements. So, about 60% will be from our own malt and the balance will be from malt that we buy in from a maltings, probably Port Allen. And the Port Allen malt we're gonna be malting to, sort of, 50 parts of phenols, whereas with our own, we'll probably manage between 20 and 30. So, we're gonna release two different expressions of Kilchoman. One, 100% Islay, and the other from commercial maltings.

Interviewer: Yeah, yeah. And 50 parts per million phenols is the same sort of level as Ardbeg, I think, isn't it?

Anthony: Yeah. I mean, actually, we are buying the Ardbeg spec of malt at the moment from Port Allen, and we're very pleased with it. It's giving us a really nice spirit.

Interviewer: So, having secured all your kit, was it relatively plain sailing getting it all installed, and preparing the buildings?

Anthony: Oh, certainly not. You know, that's when we ran into our first major problems. The boiler that we had installed clearly wasn't installed correctly. The pipes were too small to put the steam through to the stills and when we came to commission, instead of coming on spirit in an hour, it was taking two and a half, three hours, which clearly was not gonna be very efficient. So, we had to strip out all the pipes and, instead of one inch pipes, we had to put three inch pipes, and we had to get a pump to take away the condensate.

The condensate wasn't getting away, so it was lying in the pipes, and so we had to buy a pump which cost us eight and a half thousand pounds to get the condensate away quicker, put the new pipes in, and then we did get a boiler that was gonna do the job. But that didn't mean the boiler worked. We kept on having break downs because the company we bought it from really weren't very professional. So, we had massive problems over that. From commissioning everything in November, we filled seven casks in December, and then we had three months of looking at all the equipment and getting everything right before we really got into full production at the end of March. But in between that, we also had a fire in the kiln which was... It sounds as though it was a major setback. Luckily, it didn't set us back too much.

The roof came off the kiln. But within two days we were back into production. So, that's when we stopped malting our own and we brought in commercial malt, and the decision was taken anyway before that we needed to buy in malt from commercial maltings to get up to the production levels. But beside that, the kiln was never designed correctly. I think in hindsight, we should have been consulting with the expert maltster, rather than just chatting to a few people who might have known. So, consult an engineer. Got it slightly wrong in not consulting the right people. So, we had a direct-fired system for our drying of our malt on the floor, and that clearly was not efficient.

I mean, we took days to dry it down. We were physically on the floor turning it with shovels and it wasn't drying very efficiently. We didn't have fans in there. So, now we've had this opportunity, we've had the fire, and we were installing an indirect oil-fired system with fans below and above the floor which would draw the heat up through. So, hopefully within the next four or five weeks, we'll be back on track and we'll be starting malting our own barley again.

Interviewer: And capable of burning peat in the early stages of malting as well, so you can put smoke through.

Anthony: Yeah, that's right. We'll do the smoking with peat initially. When we first put the malt up onto the floor, we'll do 12 hours of peating, and that's where we hope to get 20 to 30 parts, sort of a medium peating, similar to Baymore in terms of phenolic content, and so... And with indirect oil-fire system we won't have to be on site, we won't have to go onto the floor and turn it, which is a back breaking job, and I can tell you for having been up on the floor numerous times. And my back felt it, I tell you.

So, we're now having this system that we've put in that we can just literally turn a switch. You know, it's like a domestic oil-fired system with fans, which will which will help dry it down a lot quicker. And one of the problems with the old system was that it was still modifying on the floor, and because we couldn't dry it down fast enough, and really we should dry itdown within 50 yards max, and we should be able to do that, achieve that, whereas it was taking us four or five days.

Interviewer: Yes. By modifying you mean it was continuing to grow?

Anthony: It was still growing. Yeah. So, you know, clearly we were not doing it very efficiently and when it came to mashing, our yields were hopeless.

Interviewer: Yes. Do you have a view on barley varieties? Do you think the barley variety that you use makes any difference to the flavor of the spirit?

Anthony: I'm not sure that it's the flavor of the spirit, I think it's more to do that the industry has driven companies to look at different types in terms of yield. And I think in terms of actual character, I'm not experienced enough to know if different varieties would make a huge difference. I think the whole industry is driven by producing better yields, and therefore different. At the moment it's Optic, Chalice, and there's one other I'm not sure of that people use.

Interviewer: Troon is the one that's coming up.

Anthony: Right. But at the moment, Optic is the one we're using here on the farm. And it's one that performs pretty well.

Interviewer: How do your yields compare to other distilleries in the Island?

Anthony: Well, at the moment we've really been only able to compare the commercial malt that we've been distilling, and we're getting about 380 as our best. It averages between 370 and 380. Now, that's down on what everybody else achieve. Caol Ila, for instance, they can achieve up to about 420. Ardbeg, they're around 400.

Interviewer: 420 liters of alcohol per ton of malt.

Anthony: Yeah, that's right.

Interviewer: Yeah?

Anthony: Yes. Yes. And we're achieving about 380, and Ardbeg about 400. And they're using the same malt spec. And it is known that the higher the phenol content, the less the yield you'll get.

Interviewer: Yeah. So, that's very good, it compares fairly well.

Anthony: Yeah. So, we're not... Especially as we're only producing through the day, so we're... Start Monday to Friday eight till six, and then everything shuts down. So, it's not the most efficiently run distillery because of that, whereas everyone else is keeping going through the night.