Price, Shipping & Taxes may vary by state and will be recalculated at checkout.
Authenticity Guaranteed
We guarantee every product we sell is authentic.
Free Shipping
Flaviar Members get free shipping on their orders.
Buyer Protection
Money-back guarantee if things go wrong.
The winner of the Flaviar Community Awards 2019 in its respective category!
They say it all began when the founder became smitten by the beauty of a Southern belle. She said "Yes" to a proposal by wearing
a corsage of four red roses.
Ahhh. The rest is history or is it? Four Roses was established in
1888.
It is somewhat unclear where the name Four Roses comes from, as several different stories are told about. It was probably named for company
founder Rufus Mathewson Rose,
his brother Origen, and their two sons.
Around the end of the 1950s, despite the popularity of the brand, owners decided to
discontinue the sale of Four Roses Bourbon
in order to
focus on sales of blended Whiskey.
Four Roses continued to be unavailable as straight Bourbon in the U.S. for more than 40 years —
until 2002,
when they again focused exclusively on
Four Roses Straight Bourbon.
Four Roses distills ten separate Bourbons using two mash recipes and five yeast strains.
Smartass Corner:
Four Roses is the preferred drink of hard-boiled detective Philip Marlowe.
Category

Style

Region

Country

Alcohol

Distillery

Age
Flavor Spiral™
About The Flavor Spiral
What does Four Roses Single Barrel Bourbon taste like?

The Flavor Spiral™ shows the most common flavors that you'll taste in Four Roses Single Barrel Bourbon and gives you a chance to have a taste of it before actually tasting it.

We invented Flavor Spiral™ here at Flaviar to get all your senses involved in tasting drinks and, frankly, because we think that classic tasting notes are boring.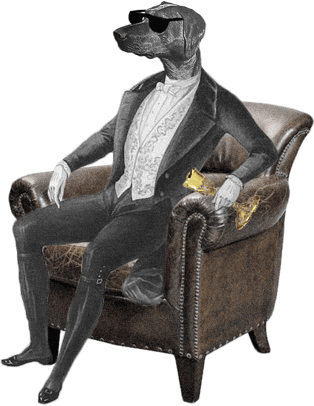 Dog Dogson's
Smartass
Corner
Bourbon was designated "The Official Spirit of America" by an Act of Congress signed by President Lyndon Baines Johnson.
Tasting Notes
Appearance / Color
Medium copper with golden hues.
Nose / Aroma / Smell
Fresh, lightly nutty and winey. Notes of malt-rye sweetness.
Flavor / Taste / Palate
Denser and mouth-filling on the palate. Notes of caramel, vanilla, raisins, a hint of a charred oak and coffee.
Finish
Sweet. Fairly long, nice and lingering.
More drinks we think you'll like
Ratings & Reviews
Yum. Smooth and tasty. Great bourbon.
Intense caramel after taste, not as smooth as I expected but interestingly rejuvenating and refined
Not one of my favorites
Excellent Very smooth
did not disappoint.. sweet and fruity..once more Fore Roses delivers...
correction: Four Roses, my apologies...
My favorite bourbon
Sweet fruity caramel. Delicious!
Smooth yet robust with a dynamic finish. Damn glad I got a bottle of this!
If you like Small Batch, try this one! It got more complexity and richer notes. Experience from bottle to bottle may vary.
Superb at this price range. The slightly limited and harsh nose does a disservice to the smooth, sweet and slightly spicy flavour profile. Simply makes an awesome old fashioned too. Replacing the Woodford Reserve Kentucky Straight as my 'home' bourbon.
Not a strong taste but pretty smooth
Nice Bourbon, but has a sharpness at the end.
Smooth, great finish and flavor. Let open over ice.
This could very well be the definition of what a truly good whiskey should taste like and my very first perfect 10 rating. Picked up the Star Spangled Bourbon tasting box and this is the first one I cracked open. I'm newer to whiskey in general, but I've had a good share of different drams and tastes in my evolution so far. The mouth (and heart feel for that matter) on this is incredible and smooth. Won't hesitate to buy a full bottle and cherish in my collection.
OBSF 9yr 11 mo pretty damn good.
So smooth.
Notes of caramel, vanilla, light spice.
Great taste and great value
Classic vanilla palate with minimal burn. Good all-around bourbon, but a little thinner than my preference.
Love this bourbon on the rocks, also great in a Manhattan.
Good sipping treat, enjoyed in a boulevardier as well.
The Rye in the mashbill brings the spice, and the unique yeast used adds to the blend of flavors. This is my favorite bourbon under $50, and has a permanent and prominent place in my bar.
Solid dense mouth feel, initial almond/cherry and oak, little sweet with hints of caramel with some vanilla. Long finish with mouth tingle. Probably best bourbon in this price range. Much Better than small batch in my opinion...Worth the extra $10!
Love it. This bottle gets better as you let some air get to it. Great oily mouth feel with all this flavor that is very balanced.
This is a very tasty bourbon that is superb for the price.
Lacked flavor, had a punch in the nose taste.
very smooth, not bad , kind of boring I cannot detect anything notable. Does have good color
very fruity with good flavor of toasted vanilla
Can't beat this bourbon for the price. Rich flavors and long, smooth finish. Absolutely delicious.
Spicy, warm, sweet. Absolutely awesome. It was recommended and worth every cost. Will buy again.
New to bourbon. Really like this one. Very smooth.
first bottle was good second batch just ok
Great flavor. It starts off smooth with a little sweet fruit then you taste the spice for a mid drink kick. Finishes smooth and mellow. Great over a little ice or a couple cold stones.
Very tasty drink, good for slow sipping and enjoying. Has a lot to recommend it but bear in mind that it is a touch tempermental, I did a comparison between two bottles I have from different barrels and theres a marked difference in the two. On the plus side though, that goes to show they're being honest when they say its a Single Barrel and not pulling any trickery. One to experience if you can
Don't really care for a straight up bourbon, but will say this: few drinks are as easily appreciated as a good whiskey sour - and for that you need high quality bourbon. This just may be the one for that.
While it depends on the barrel, definitely heavy notes of wood, but only slightly bitter. A bit of greasiness, and the finish is long. Very oily and clingy, but in a good way.
Incredible flavors of spice and floral. Very complex. One of the best bourbons for the money on the planet. High rye bourbon gives a great finish.
Good amount of silky finish, just slightly sweet. Name definitely appropriate
I love Four Roses. I've had many of their offerings and can't wait to try more.
One of my top 10 for sure!
Very basic bourbon. Nothing right home about. Very mild nose/ neutral; oaky alcohol flavor with mild spice on back. Maybe OK on a rock or with a splash of water.
Picked up a small bottle at a local shop. Got a lot smell/taste that I would describe as mesquite. A bottle is about 45/50 in Oregon. This would be okay at $30.
Very nice on the flavor but something on the nose bothers me, its kind of a combo of nail polish-y and sweet that doesn't work for me in the long run. still a good bourbon.
This was super smooth and relaxing.
Decent. A little funky
Not a fan of the vastness of yeast strains and having to keep tack of what I am trying to taste. This single barrel on the other hand can apply what ever stain and will still have a customer in me. Classic bourbon notes with perhaps a higher rye content. Flavors are floral with a peppery finish.
Didn't think it lived up to the hype. Decent flavor and smoothness but not for the price. Again give me woodford reserve.
Good, the fruit smell came through a little strong for me.
Floral and cherry notes overwhelm the palate. Tobacco and clove spice linger on the finish, but an underlying dried fruit is present. Long tail with a nice Kentucky hug. On the banks of the Salt River, nestled in the quiet Kentucky countryside near Lawrenceburg, Four Roses Distillery is a testament to American ingenuity and perseverance. Built in 1910 to resemble the architecture of California wineries, the distillery — now listed on the National Register of Historic Places — was one of six distilleries that was granted permission to operate during Prohibition.

Following Prohibition, Four Roses Kentucky Straight Bourbon became the top-selling bourbon in the United States. In 1943, Seagram's bought the distillery and a decade later, discontinued the sale of Four Roses Kentucky Straight Bourbon. In 2002, the distillery changed hands again, and the new owner brought a renewed sense of purpose and vigor to Four Roses.

Four Roses Single Barrel Kentucky Straight Bourbon Whiskey is made from a mash of 60% corn, 35% rye and 5% malted barley. Straight bourbon must be aged for a minimum of two years — Four Roses Bourbon is aged for a minimum of eight years in newly charred, white-oak casks.

While most distilleries age bourbon in warehouses that are many stories high, Four Roses ages its bourbon in a one-story warehouse to ensure that each barrel is aged in a similar environment. In addition, each bottle of Four Roses is the product of a single barrel (rather than a blend of multiple barrels), giving each bottle a unique flavor profile and history.
I'm not into bourbon so much, but definitely liked it. Proper amount of sweetness and scent, giving smooth liquid.
Good flavor and pretty smooth
The flavors really come through.
Solid, not full of depth but a good bottle for the beginner looking to branch out in their bourbon adventure
Very nice whisky, with a very nice sweetness that is rare to whiskies
Great flavor. Enjoyed this a lot
If you like Four Roses Small Batch this is going to be a different experience. You'll probably really enjoy it but Four Roses has done a great job of letting this bottle be different. I find that the spice hits earlier in Single Barrel, more on the nose and palette letting the finish be sweeter. The mouthfeel is fantastic - robust and viscous while staying smooth. While I really enjoy Small Batch I enjoy periodically replacing it with Single Barrel.
One of the best I've had
A go-to for me. Delicious.
One of my favorites. For me it has enough spice and sweetness that holds on to the end
Great tasting!
Spicier than most traditional bourbons with a nice herbal ride along the way.
My favorite bourbon to date. Smooth, easy, delicious, something new and interesting. Better than woodford in my opinion
It's like a rose. There's that pleasant sweet fruitiness and caramel flavor with the thorns of spiciness. There's a lingering flavor that I'm not sure about but I'm learning to like it. Definitely a good whiskey to sip neat in a Glencairn glass.
Very good value @45, needs to open up a bit otherwise it is heavy and sweet initially. Great flavors and lingering sweetness.
Strong at first taste and lingering strong taste
The speed of empty bottle is high for this one. I find this a precise bourbon in that it meets the expectations every time... hence the emptying bottle. It has depth, a nice fruity nose and flavour that lasts.
As a scotch drinker, this hits the spot in all the right places for me! Not great for continuous drinking, as it is pretty sweet. But, it has that "bite" that I crave. You can definitely feel it going down and it stays on your pallet for a good long time. It's a wonderful sipper. Don't ruin it with ice or water.
Smooth, nice finish, slight sweet, dark fruit
Now, I really like this single barrel, but for a very specific reason. Read about bourbon long enough and you'll see call the rye flavoring grain 'spice'. Well but many bourbons use rye, but at 35% of the mash bill, you'll really find out if you like a spicy bourbon. I do!
Aggressive, spicy, not a crowd-pleaser, but still good.
Nice balance of vanilla, caramel and faint chocolate covered espresso bean. Oak finish. Definitely a go to neat or in an Old Fashioned.
Very good drinking Bourbon
My favourite. Very smooth
Really really great single barrel. Nice nutty, oily mouthfeel and a burst of light brown sugar. I want to pair it with pecan pie.
Smoother than expected. Strong oak taste at the front, with a lingering sweetness.
A lot stronger and spicier than I expected for a whiskey named after a flower. Woody, nutty, and spicey with some sweetness to it. There's a lot going on here.
Fruity and sweet on the nose. a slightly bitter oak note on the palate and a really oaky finish. Really smooth considering the 50% ABV. Definitely enjoyable but it didn't blow my mind.
Good bourbon! Had to update my review. The more I drink this whiskey, the better I like it :)
Super strong wood flavor and almost makes me want to put an ice cube in it but it is quite amazing
Strong but very flavorful and with sweet notes.
Complex flavor with a smooth finish.
Smooth with a great caramel flavor
This is a good choice if I am unable to locate some of my favorites. Price point is good and smooth finish.
Spicy
Put it on a couple rocks and it is smooth as water. Very enjoyable!
Great taste
a little too spicy for my taste
Spicy, caramel, definitely characteristics of a great bourbon. Fruity on the tail end. Maybe a hint of cinnamon. Perfect over rocks.
Amazing notes! Great mouthfeel with a strong caramel flavor and a smooth finish!
Love it! Great with ginger ale and slice of fresh orange mmmmmm
Super smooth yet still has a great taste
Solid Four Roses bourbon
spicy bourbon
One of the great, widely available single barrel bourbons. Single barrels are difficult to rate because the bottles from year to year are so different. My current bottle is rich and complex, with strong oak notes on the palate, followed by delicious red apple and a long, satisfying finish. Generally a great option for an affordable single barrel.
Really good. Spice, floral, caramel, fruit and light rose taste. Much more flavor than small batch.
Is spicy a flavor? But there's more, floral and something darkly sweet. Shapeshifter palate but spice is the main thread.
One of my first favorites. It has a high a potent alcohol content which can make it not smooth if you take too much at once. But if you are sipping it, it tastes rich, spicy and sweet.
Very bold
Great bourbon. Pretty smooth though potent at 50+ABV%. Sweat and spicy.
Fantastic. My go-to bourbon. Very smooth, warm with comforting caramel taste. A nice bourbon neat.
I enjoy the sweet caramel flacor with a bit of spicy.
This is our house bourbon. We always have a open bottle and one in reserve.
A nice smooth Tatar's definitely get a big sweet aftertaste and a little bit of spice.
Good nose, fruit, vanilla
Nice and sweet. Packs a punch in the finish.
Profiles everything I love about bourbon
Damn good. Sweet enough it reminds me why I prefer scotch though.
My current favorite. A lot of sweet flavors. Vanilla and caramel.
Four Rose Singles Barrel is my go to! This is always in the house and often the bourbon other's purchase me as a gift. A pour of this bourbon will make the day disappear by the sip.
My new favorite
Extremely strong taste.
Solid Whisky, good flavor and a smooth finish. A little more bite than others I've tried but good
Wonderful flavor with a good finish.
Hands down my favorite everyday Bourbon! What I reach for when I need something reliable, unique, and flavorful. Every sip is a dram come true and keeps my flavor buds dancing around. Pick some up and enjoy!
My new favourite bourbon. Packs a punch at 50% without any burn. Dangerously easy to drink...
Rich and complex with a long, spicy finish. Decent heat
Å little aftertastw of liquor...but otherwise what i expected. Overall a very nice bourbon to have in stock.
It's a bomb of flavors. First I only felt the sweetness of the bourbon, after that, every sip was different: nutty, spicy, rose, vanilla, coffee and also maybe pineapple. Loved it, but it's more a journey of flavors than a sophisticated whiskey.
Nose: vanilla,sweetness,honey dew melon,slight alcohol burn. Taste: dry oak , spicy, burnt sugar notes. Finish:medium finish,tart cherrys. Overall: I had very high expectations for this bourbon,unfortunately I was a little disappointed. Although it is still a very good bourbon
I like the flavor. Hits you right up front but mellows out
A solid choice for the cost and quality.
Sweet, very good
I tried this via the tasting box and liked it so much that I ordered a bottle. Very smooth!
Loved the taste, I like a Malt that's been matured in a Bourbon cask, it gives it a lovely flavour, so I decided to buy this Bourbon you had on offer. I would recommend it to our members, it is so smooth, silky & rich.
Love this bourbon. Didn't like it first time but grew on me quickly. Smooth, with a very slight sweetness to it
Good full flavour. Very good at this price
Spicy with some underlying sweetness. Smooth and strong.
Very smooth, one of my fav's and at a great price range.
An amazing bourbon that've made me fall in love with it. Very rich palate with finish in rose tones
Color is copper. Nose is a little strong on the ethanol initially. As the ethanol is pushed aside, definite fruity notes emerge, and eventually chocolate. First sip is a little strong, but has a sweet, fruity undertone. Flavors present more clearly with the second and following sips: simple sugar, oak, and more fruit. The finish is mild spice and fruit and a tongue tingling/drying sensation from the proof. Overall, this is a very enjoyable Bourbon with strong flavors abounding, you just have to be ready for the strong alcohol nose and finish. The first time I tried this, I wasn't far enough in my journey to appreciate this, but this time I really enjoyed the deeper flavor profile.
Good taste but a bit of a burner going down
Smooth and sweet. Lacking body perhaps, for seasoned bourbon drinkers.
Not a big fan of bourbons but this one I love. Sweet and full taste.
Very nice smooth
This is a really nice bourbon, but there is almost no sweetness at all... just very herbal and spicy. Makes for an interesting drink.
Caramel and vanilla, smooth and buttery. Very nice
Surprisingly sweet and smooth, it has a strong caramel taste with a nice peppery kick at the end.
Nose 👃; Some light nuts and sweet cherries, oak, toffee and some sweetness from the rye, Taste 👅; Much heavier and fuller palate than nose, dark fruits, vanilla, heavy oak, dark chocolate, The Finish is long and easier again, with much of the nose aromas lingering very nicely, A really nice and balanced bourbon, I would highly recommend 😏
Four Roses...is definitely one of my go to Bourbons. Fruity and Nutty notes. Goes down smooth and definitely one of the best in the Four Roses line of Bourbons.
Sweet, caramel, coffee, dark fruit, spice
Basicly a stronger and harsher version of the usual Four Roses. Works even less.
Not smooth. Went down better on the rocks
Very harsh alcohol hit. Not smooth at all. Not good.
It's good. There are many better choices under $50 in my opinion.
Begins sweet which quickly transitions to spicy burn. Ends more vanilla and raisin. Ok bourbon for the price but a few better may exist.
Not bad. Oakey.
Dry, slightly harsh on the throat. Notes of Ginger and molasses
With a couple drops of water, has a mellow start and slightly sweet finish.
One of my favorite go to bourbons. Beautiful color with a spicy front end that lingers on the tongue.
Spicy
Sweet tobacco, smooth
New bourbon drinker, scotch is my drink. This is a great in road to becoming a bourbon believer
I really enjoyed this one. The color and nose are what sold me before the taste. I was surprised at the spice level of this one. I am going to try this as a mixer to see where it ends up but looks like a solid bar staple.
For bourbons you can grab off the shelf anytime I think this is my top. Just down right delicious
Hmm I had high expectations for this one from the ratings, but I found it to be on the dry side, and very spicy and strong. Tasted it neat, then added some water, but it still really packs a punch. I wrote in my log "high notes" on this one, with a maybe ever so slight bitter aftertaste.
This is my go to mixing bourbon. Up there with makers & bullet but better price. You could drink it straight but I'd rather have something a step up for that
Great beginner Bourbon. Sweet on the nose and initial taste, with just the right amount of burn on the finish.
Not a bad bourbon! Traditional nose of vanilla and caramel are present with hints of banana. The palate fills with oak, spice and a subtle nuttiness that finishes with a fruity, rose and raisin note. I wasn't able to depict much of a coffee flavor as others mentioned but felt this was a nice product from Four Roses overall. I did allow my next pour to breathe for a few and found the spiciness to tame and open up more on the palate.
Great bourbon. One of my favorites. Rich and fruity. A must have
Good. Solid bourbon at this price point. It becomes a choice of flavor preference.
Sweet and smooth
Very smooth with and without ice. One of my favorites. Nice flavor with just the right amount of bite at the end.
Good opening sweetness followed by a lot of heat, which kind of hides other possible notes
Very smooth
After being slapped with fruit you'll be backhanded by a bitterness of coffee grounds. The good thing is that it's all a fairly pleasant experience.
It like too mild for my taste. Otherwise ok.
With all the hype this is getting I expected more, it has the traditional bourbon sweetness of sugar mixed with the slight caramel oak flavor and spicy finish. Average bourbon in my opinion.
It is an outstanding, rich, Straight Bourbon Whiskey with a fresh birth; while a rich & full life leads to a long & rich death with notes of spice.
Solid bourbon with traditional flavors.
Up front spice and to much banana. The nut finish was great
Sweet, savory and very drinkable.
One of my favorites to keep on hand at all times.
I enjoyed my bottle. I liked how the flavors lingered, but didn't care for the floral/sweet. In the end just a little underwhelming.
Solid above-average bourbon. But that's the problem, it gets lost in a sea of above-average bourbons. Lacks that special something to set it apart and make it a must-have.
Sweet and smooth - will keep this one stocked
What a belter! As a bourbon lover this is a definite must have for the home cabinet
Yum!
Private selection for Wineworks, Marlton, NJ. Age 9 yrs 9 mos. 57.8% ABV. Nose of ethanol and faint caramel, opens with additional fruitiness and sweetness with water. Taste is mineral with corn and mild oak. Finish is harsh with mild bitterness. Overall disappointing considering its reputation.
Really enjoyed this on the rocks. Full bodied and lingering vanilla is on point. Great in an old fashion too.
Sweet but tasted a little strong for me. The finish is long and strong. Not awful but this was a one time purchase for me.
Very good, the floral taste can be a bit overwhelming if you're not expecting it. Very smooth as well. Bravo.
Smooth and sweet. Just a little too spicy for me.
Smooth and sweet with a nice after taste
The smell was fairly strong spicy, medium sweet and a little fruity. Taste was also fairly strong spicy with a hint of sweet caramel. Complex and lingering. I don't usually like sweet, but this was good.
Amazing!!! Instant favorite
Love the stuff, nice sipping drunk. Full flavor no after burn. Phillip Marlow had good taste...
It's a nice bourbon, the taste lingers for a bit. It doesn't just bite you then it's gone. It has a nice flavor.
My flavor'it Ever
Novice whiskey drinker, but this is my favorite so far. Complex flavors compared to other bourbons I have tried. Will definitely be keeping a bottle on hand whenever possible
Very good
The flavors mixed very well! I was pleased with how great a taste this was at such a low price.
Definitely my go to when on sale, sweet and awesome, smooth, just a great bourbon.
Very smooth, so much so that I almost forgot it was a Bourbon!
Just okay. There are others that I enjoy more, but I've also had much worse. This is an average bourbon
Caramel spice with some oak
Flavorful less liquory
Easier to find than I thought.
Pretty bland to me however for a 100 proof it's pretty smooth. Just not alot of flavor.
Super smooth, but that's really all it has going for it.
Smooth with a subtle hint of raisins
Pretty disappointed about this one after seeing the other reviews. Just doesn't have enough depth for me. Very smooth all the way around but a fairly bland flavor to me. I do get the sweetness and the spice that is expected but that's it.
This is okay. I think there are better bourbons at lower price points. It is single barrel, so it really depends on which one you get.
I love Four Roses!
It was just what a single barrel should be sweet, Carmel a little spicey and very smooth. One of my favorites
Very smooth. I was surprised by the spice upfront that balanced the sweetness. The finish had notes of fruit, caramel, and coffee. It lasted quite a while. Definitely enjoyed this in the sample sample pack.
One of our favorites. Spicy sweet caramel tastiness
Really solid bourbon. Classic flavor. Starts off sweet then has a nice finish. Affordable essential to any home bar.
Excellent bourbon, one of the best out there.
High spice and very spiky notes. It's a single barrel so maybe I just lost lottery because this always is highly recommended but was quite unpleasant.
Smooth
This started it all for me
Very smooth. This is a favorite of mine
My new fav
Very smooth. Slightly and surprisingly smokey
A bit sharp with less complexity
Grassy
A favorite and a staple in my home bar. A little sweet and spicy. I like the original and small batch as well.
For the price you can not beat this. I wish they had the cask strength single barrel. Smooth anyway you drink it.
I agree with a lot of other reviewers that this is sort of a middle-of-the-pack bourbon. Pleasant nose, typical oak, vanilla, caramel flavors with a slight alcohol burn, and a short finish. Not a terribly complex bourbon, but somewhat easy to drink. For the money I'd rather drink Bulleit or Larceny.
It's pretty good and really sweet. Don't really get why they described it as, "winey." I'll probably forget about it though.
Great flavor.
Not sure why this was picked for the 2018 awards. I find it to be a little better than middling at best. A good bourbon but forgettable. There are better bourbons at this price point. I use it as a mixing bourbon rather than drinking neat. Maybe that says it all.
Great if you want a more full-flavored complex bourbon. If you want a smoother, less complex (less fruit and spice notes), try the standard Four Roses for almost half the price. You can't go wrong.
Very smooth, no "Kentucky Hug" I get a floral taste. One is my favorite bourbons.
Fruit, fruit, more fruit, then finished in fruit.
I mean, it's bourbon. It's good. But something about this hasn't hit me. Too hot, not enough sweetness or depth, possibly.
One of my favorites that I always have on hand. Enjoy the Small Batch also.
Great
I HAVE A FEW SINGLE BARREL STORE PICKS FOR MY OWN SHOP THAT I HELPED PICK, TWO OBSV AND ONE OESK, FULL PROOF.
One of my favorites for the price!
Smooth and a good every day bourbon. I like this slightly more than the four roses small batch but only slightly.
Yummy!
Delicious! Aromatic with a delightful taste. Very, very good and will be my #1 bourbon!
One of the very best bourbon's available. Smooth, complex, rich, delicious. I go back to this one often.
Delicious
Its fn awesome
A "go to" bourbon.
Based off the flavor of their standard bottle I was expecting a lot more from this small batch, it just didn't have the full flavor I was hoping for
Always lovely. Keep one on the bar at all times.
This is an exceptionally interesting, uniquely bouqueted drink. I am a fan. Oranges, florals, spice, caramel- What's not to love!
love four roses in an old fashioned or hot toddy... not as much neat. smooth, but no recognizable flavors when drinking on its own. for the price point, you can find much better.
This bourbon stands up to bottles twice the price. You cannot go wrong.
Very smooth taste, highly recommend.
Blanton's Gives your a box of chocolates, then smacks you on the ass. Four Roses: SB gives you a Snickers bar, then kicks you in the balls. The strength of the alcohol overpowers the flavor. too much. I could taste the sweet flavors, but only after i waded through the proof. I wont stop you from trying it, but i wont buy it again.
I really enjoyed this Bourbon and now consider this one of my favorite Bourbons!
First time I tried this. Very good. Finishes nicely.
Like stepping into a strip club and getting adequately served by the first performer that walks up to you, the aroma hits caressingly with nutty sweetness. As you take a drink, again that sweetness hits you but warms gradually in your mouth. Taking in more, the warmth grows, and you can't help but wonder, why they thought the smell was "winey."
Pretty good. Like buffalo trace better. Been making some manhattans with it
Loved it
Nose has sweet malt, honey-like notes and vanilla, with some darker Port wine-ish notes lurking beneath. Pleasantly aromatic. Flavors are sweet to semi-sweet up-front: caramel, slightly burnt sugar, dried fruits bound together with a floral under-tone. Notes of toasted nut, oak and light smoke come in the mid-palate, leading to a long and lingering spicy finish, betraying the rye-heavy mashbill. Adding a dash of water seems to lengthen and expand the mid-palate more, making the wood more pronounced, but this one sips just fine neat. Extremely well-balanced and drinkable, FRSB is one of the best I've tried in this price range- sweet but not cloying, with a fabulous finish. Expect some variation between bottles, being that each is taken from a single barrel (for reference my bottle lists Warehouse SN and Barrel 28-4C.)
Very smooth and caramel flavor.
Great taste and finish. And I love the different recipes. OESQ is by far my favorite bourbon.
There wasn't much complexity to this one for me. It's my first bottle of it, so I won't judge the entire brand on this just yet, but I'd put it there with other go-to bourbons I like. Similar profile to me as the Evan Williams Single Barrel oddly enough.
Fantastic! Smooth and easy.
Not sure if I hit a bad bottle. This was like rubbing alcohol or hand sanitizer. No flavors came through at all. Hope I can find another bottle to see if this one was bad or had sat in the sun possibly.
Four roses isn't my preferred flavor profile but a good bourbon.
Takes a strong base of 4R and eliminates some of the harshness
This particular bottle of Four Roses (Single Barrel) had alot of natural wood flavors in this. Very flavorful and had some hints of spice.
This is one of those bottles that are better after you open it and let it sit for a couple weeks.
Far too sweet for my taste, the sugary fruit notes made this Bourbon almost undrinkable for me.
Taste more of the spicy then the sweet
My first love in bourbon
Uber sweet - candy-ish but good.
Great whisky to start your palette
Great Bourbon for a good price. Nice semi-sweet first taste. Nice long finish. Love the finish. Well worth the price.
Great whiskey!
Love it!
Our favorite by far!
Love it
Good stuff
Smooth and sweet - excellent drink.
Strong, bold sweetness
Decent flavor, but better bourbons at the same price point
Beautiful flavors with a splash of water.
It's ok. For the price point there are far better choices out there.
Might be too sweet without that bite but that makes it perfect. Wouldn't even guess it is 100 proof!
Very smooth with a hint of bitterness.
Smooth, sweet, but a little better on the finish.
Excellent- can vary barrel to barrel This is a must try and reasonable price for the quality
Bought a bottle when the craze first hit. Really enjoyed it. Have not had a good pour since. Inconsistent flavor would keep me from purchasing another bottle
Super smooth, agree that it is sweet, fruity, and caramelly.
My favorite of all time. Best for old fashions
A very solid bourbon. Rye heavy. If you can find a private barrel pick which is significantly more expensive, they offer 10 recipes. Half are higher rye, half are higher corn. I prefer the higher corn...these are 9 or 10 out of 10 in my book. Well worth the price.
Very woody and rich. Excellent bourbon!
Love this bourbon
I just like scotch better.
Easily one of my favorite bourbons. Great from start to finish. Throw a few drops of water in to get an entirely different ride.
One of my favorites.
Sweet and smooth. Not too complex. One of my favorite bourbons.
OESF very smooth
One of the most favorable bourbons out there for a very decent price. Top five.
Sweet thick and smoky oak. It's a higher rye mashbill but don't let that scare you away. I have tried several rye's and liked none of them. I do however, really like this.
First hit very aromatic. Then long pleasant finish
Pretty strong for bourbon, but after a drop or two of water it'll open up more flavors and is just delicious and smooth.
Love the rich bold flavor and the bite of spice very very nice to sip
Four Roses makes some really good bourbon. The single barrels are consistently good.
Great taste- smooth
Such a smooth sweet blend!!!! What a nice taste!
This is one my favorites hands down for the money. Just a great flavor profile.
Really good and smooth
Loved it
Little to strong but great for mixing
Keep this in the house at all times!
Very good, I really like it with just a couple drops of water really opens it up.
Very smooth
Staple!
Definitely from four roses
This is my go to bourbon. Can't go wrong with Four Roses!
I enjoyed this a lot. The only thing I didn't really like about it was the charred oak was a little more prominent than I'd prefer. Other than that it was good!
Love this bourbon.
Smooth full bodied but not harsh. Great on its own or in mixed drinks
smooth, with just a hint of a sweet finish, very nice
Sweet aroma with hints of vanilla. Initially is sweet and transitions to carmel followed by spicy notes. Decently smooth for a bourbon. If I wasn't having whistlepig I may go for a bottle of this.
Nice
Smells lovey, somewhat harsher than expected!
This is the typical floral-y Four Roses mash blend, but at a slightly higher ABV, so it has a bit more intense/sparky hit ahead of the usual herbal finish.
One of my staple bourbons.
Spicy definitely taste the vanilla. Goes down smooth with a spice at the finish.
My go to burbon
Hands down, one of my favorite bourbons. A must for any bourbon lover.
Good stuff
Full Cask strength, 112-125 proof with excellent hints of caramel, vanilla, etc... definitely my go to bottle
I can't say enough about how good this is.
One of my favorites. Currently have a bottle of the private selections from Friar Tuck (OBSV), but Barrel proof versus the 100 proof standard. Well balanced. Caramel, vanilla, oaky.
It's tasty, warms you right up in the winter months and will get you drunk enough to make poor life choices quite quickly. Mmmm...bourbon.
Nose: light vanilla, toasted coconut. Tasting Notes: astringent, lightly sweet, long warm burn. Finish: long warm peppery burn, lightly sweet end. A little lacking for sipping, but stands up nicely in an old fashioned or julep.
Amazing stuff!
Sweet and easy drinking
mild-medium smooth
My favorite, nice spice, nice finish
Nice.
not the best taste
Outstanding... sweet maple and wood nose. Orange peel and anise on the palate with such an smooth yet spicy finish. This is so good!
One of my favorites
Solid selection. Toasted oak, caramel and vanilla.
Undrinkable
A very good whiskey. It's a shame you can't list the recipe in your "details" as each single barrel is different. It has the recipe right on the bottle. A great woman's whiskey. My wife loves it. Neat.
I'm just getting into bourbon and I liked this one a lot. It has a kick, but is smoother than some and is full flavored.
My go-to favorite bourbon. Smooth and lingering flavors of caramel, fruit. Perfect for a late evening cigar conversation.
An extremely good whiskey. It is a wonderful balance of flavor and ABV. In a world of many premium bourbons and escalating prices, Four Roses Single Barrel is an outstanding choice and value. I might add, their distillery tour is highly recommended. I also appreciate their own unique style of creating flavor profiles.
Very flavorful. Floral and creamy as a bourbon should be. Super intense, you can feel it go all the way down to your stomach.
Excellent mix of flavors and smooth
Classic and timeless. Smooth finish with just a little bite. If you're a bourbon drinker, then you have to have this in your collection.
Super smooth great whisky not quite Blanton's but a damn fine single barrel
I find Four Roses Single Batch to be one of the most balanced bourbons on the market. It isn't as "caramel" as Maker's Mark. It isn't as "oaky" as Woodford Reserve, Larceny and Knob Creek. As a mixologist/bar tender, I find that this bourbon works perfectly in an Old Fashioned! This is one of my favorite spirits!!!
Put bottle in freezer, when you want some pour it in a glass, no mixing needed. Great for sipping and sharing with friends. Also goes great with homemade lemonade.
Great depth and flavor profile, agree w/flavor spiral. A beginning, middle, and end. Felt like 3 experiences. Recommended.
Great taste and very smooth
Above average
Well crafted and delicious not amazing but very good bourbon.
Friday after work when I want to unwind
Smooth and nice.
Enjoy, reminds me of the best of days taking me back again to remember good times had by all... smooth in a fine craft cocktail!
Very smooth
Smooth and tasty
Sit down. One or two cubes. Enjoy.
Very good every day Bourbon!
I enjoyed the floral notes and bounty of flavors here.
Floral, sweet, and smooth. Both this and their small batch are excellent, both in price and quality. Tastes deceivingly like a bottle twice the price. Enjoyed neat or with a few rocks. Because this is warm, smooth and not too boozey, it is a great steppingstone for introducing a friend to the world of bourbon.
Nice, easy drinking bourbon.
Sweet / spicy
I like this whiskey its smooth compared to jack daniels
Pretty good.
One of my favorite drinks, goes great with sweet cigar.
Good flavour. Found it a bit harsh out of the bottle. But smoothed out nicely with some air and a bit of ice. Great for the price
This is probably my favorite so far. Good flavor and very smooth
I enjoyed it. Thought it mellowed out nicely with ice
My go-to bourbon. Excellent served neat.
I found it a bit harsh, though it mellowed nicely as ice melted. Finish was lingering, but a bit biting. I'm not getting the characteristics most seem to be. Will give it another run.
This One is very lite and sweet.... a good one for a small party to enjoy....
Super tasty. Love the way they age there barrels
I think that in 1963 it cost $4.99 for a fifth. Now.....wow
Excellent Bourbon in my opinion. Smooth oaky caramel with a very long finish that enjoyably stays with you for a little while.
Couldn't believe it was from Four Roses. They have quite a history to overcome. John Wirth
Very smooth, a whisky for a less experience drinker. Sweet, honey, caramel, fruity, oak, nutty. This is one nobody wouldn't drink. The nose is not as good as a average SM in this category, typical Bourbon. It lacks a depth of a older single malt and the aftertaste is short, but I recommend this if your more a Lowland or Speyside drinker. I bought it in the sale for just € 26. So much better than Jack Daniel's Black. It's even a match against Chivas 12, Glenfiddich 12 and Glenlivet 12, totally different and therefore interesting to have it aside your classic SM. Not a disappointment, nice bottle. 50%!
Smooth, slightly sweet. Makes a great old fashioned.
Love the long finish
Solid
Maybe the best thing I've ever put in my mouth.
Good
Smooth with a hint of citrus.
Of the Bourbons pack this was undoubtedly my favourite. Smooth and refined it was to my taste head and shoulders above the others. I may even have to buy a whole bottle.
A bit too strong
One of the few I could probably drink neat
Load more reviews
Back
A Dram for Your Thoughts
Cancel