Price, Shipping & Taxes may vary by state and will be recalculated at checkout.
Authenticity Guaranteed
We guarantee every product we sell is authentic.
Free Shipping
Flaviar Members get free shipping on their orders.
Buyer Protection
Money-back guarantee if things go wrong.
Scotch category Winner of the Flaviar Community Awards 2018.
Alexander Matheson, a trader who
made his fortune in illegal opium imports
from the Far East, founded the
Dalmore Distillery
in 1839. It is located on the northern shores of the Firth of Cromarty, deep in the Scottish
highlands
. The Dalmore changed owners many times throughout the years, with
Clan Mackenzie
being in control the longest. Clan Mackenzie is to thank for Dalmore's
signature twelve-progned stag
included on all Dalmore bottles. The story of the stag goes back to 1263, when the head of clan Mackenzie
heroically saved Scottish King Alexander the Third
, with a single arrow to end the Stag's attempt. This distillery boasts with producing one of the most expensive Whiskies in the World, and for being the first to ever export
Malt Whisky
.
What makes Dalmore special?
They are in the Northern Highlands, halfway between Inverness and Tain. Sure, there is the spring water and the single-malt. And all of Dalmore's Whiskeys start in
ex-Bourbon barrels.
Solid work so far, but this puts them in line with several other quality brands. What sets them apart is the finishing.
Dalmore
knows when they made a mistake. You see,
Dalmore's "Cigar Malt"
was for years one of their
most popular special editions
. But somewhere along the way, a first-year marketing MBA got all "naughty" and decided that the term
"cigar malt"
was confusing, politically incorrect, or other such hogwash. So, this
delicious, Sherry-infused wonder
was discontinued in
2009.
As you might imagine, we—
along with the majority of the Whisky-drinking universe
—were not pleased.
The Dalmore Cigar Malt Reserve
was promptly returned to production two years later.
That MBA?
We heard that
"Scrooge McMarketing"
is bussing tables at a road-house off Interstate 10.
That guy got off lucky.
No … "cigar malt" does
NOT
mean you
MUST
smoke a cigar. It means that it goes
REALLY
well with one.
And it really, really, really does.
For those of us who do not partake of that particular vice, all you need to know is that
70%
—
yes, seventy percent
—of the casks used to age this Whisky more than twelve years are
Matusalem Gonzalez Byass Sherry casks …
AND THEN
it's finished in
premier cru Cabernet Sauvignon
wine barriques.
BUY NOW
before someone at Dalmore goes all naughty on us again!
The Dalmore Cigar Malt + Padron 1926 No.9 Maduro
The
Dalmore
and
Padron
are
a match made in heaven
.
The full-bodied dram combines extremely well with the full-bodied cigar.
The lemon rind and orange candied peel of the Dalmore, calms the
peppery, earthy and leathery flavours of the Padron.
The lower alcohol content of the Whisky lets the caramel extract,
elevating the cigar's coffee and cocoa sweetness, which is somewhat subdued.
That's really
where the magic happens
.
Category

Style

Single Malt Scotch Whisky

Region

Country

Alcohol

Distillery

Age

Maturation

Ex-Bourbon,and Oloroso Sherry casks
Flavor Spiral™
About The Flavor Spiral
What does The Dalmore Cigar Malt Reserve taste like?

The Flavor Spiral™ shows the most common flavors that you'll taste in The Dalmore Cigar Malt Reserve and gives you a chance to have a taste of it before actually tasting it.

We invented Flavor Spiral™ here at Flaviar to get all your senses involved in tasting drinks and, frankly, because we think that classic tasting notes are boring.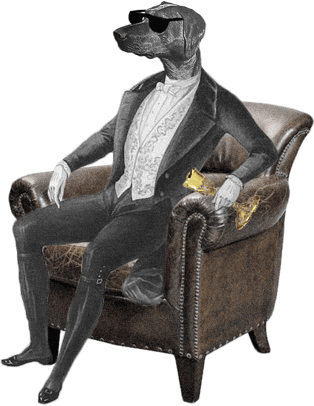 Dog Dogson's
Smartass
Corner
Scotch Whisky is almost never aged in new barrels. Bourbon and Tennessee Whiskey casks are usually used for maturation, while many times ageing process and flavor finishing is concluded in various wine casks, such as sherry or port.
Tasting Notes
Appearance / Color
Dark Bronze
Nose / Aroma / Smell
Cinnamon, vanilla and red fruits.
Flavor / Taste / Palate
Tropical fruits, banana, toffee and vanilla.
Finish
Orange zest, dark chocolate and a hint of spice.
More drinks we think you'll like
Ratings & Reviews
Very smooth for a Scotch, but not mellow. Still had plenty of favor.
Good God. If Kipling had opined on scotch the way he did on cigars, this dram would have cost him his last girlfriend. I loved the depth of flavors and the outstanding finish. It was really the finish that won me over on this one. A whole lotta wow.
This is a very interesting scotch. I purchased it because I am a huge fan of cigars and smoke them often. Many people say this is great on its own, but IMO it definitely shines when paired with a cigar. On its own it has a beautiful nose of berries, citrus, and almost some floral notes. The palate has the typical Dalmore orange flavors with some light vanilla and oak. NOW...with a cigar, it really comes to life. The palate basically transforms into rich vanilla sponge cake with a pleasant lingering fruity finish. That said, I'm not sure I'd pay the price of entry for this bottle again, but it's definitely worth trying at least once. I will be thoroughly enjoying this while it's in my collection.
Edit: Paired this with a Padron 1964 Natural
Great blend of sweet and spicy. Love the toffee at the beginning.
Depth of rich flavors
Really pairs well with a cigar! Nice smooth, full bodied malt
Well rounded with a nice mouth feel. Chocolate and caramel notes are prominent on the initial taste. Finish is more Sherry and Cabernet. I'm not a frequent cigar smoker but this paired very well with a mild cigar. I'd prefer to spend my money on a good Islay scotch but this was a nice treat to experience.
Bourbon drinker new to scotch. Was expecting smoke like other scotches, smoke was there but not overpowering. Wife hates smoke and loved this. Caramel notes and fruity. Part of For Love of Cigars sampler. Paired with a Drew Estate Undercrown Maduro and was fantastic. A little out of my price range for a bottle of this so will try the Dalmore 12. Glad I got to try it.
Very good scotch that pairs well with a mild cigar!
Delicious but out of my budget.
Not bad but the price of this is a joke. I'd much rather have a 12 year MacAllan at this price. Save your money.
Nice bottle Would I buy again, probably not.
A bit harsh on the palate. Needs a few sips to ease it! Not really sure it matches well with a cigar. Certainly I must give it more chances! Seems awfully young to me!
The first cigar I paired it with was the Alec Bradley "Nica Puro" and I felt that one paired fairly well with it. It mellowed out the sherry quite a bit, which my wife was happy about as she isn't much of a fan of the sherry taste in whiskeys. Maybe it's the cigar pairing you chose? May I ask which cigar you paired it with?
-Missed- Decent,
Great with cigars
If I was a scotch connoisseur, maybe I could say more. Is it the best scotch I've ever had? No. Would I spend $150 for the bottle? No. But is it the best scotch I've ever had with a cigar? Yes!
My first from the Dalmore. I enjoyed the sample from the "Flaviar Awards 2018 Tasting Box", but don't feel it's worth the bottle price. Flavorful and complex but a bit thin - was hoping it'd be richer...
Pairs perfectly with a good cigar. The cigar balances out the flavor of the whiskey nicely.
Got this as part of the For the Love of Cigars. Don't usually drink scotch but this one has me wanting a full bottle. Caramel, sherry, and biscuit flavors are balanced by the orange zest and smokiness. Loved the warm feeling that was left. Really need to consider getting a bottle of this for my cigars!
Amazing.
Adventurous! If you are looking for an adventure, this takes you on a swan dive through all the tasting notes in a culmination of cigar-smokey pleasure.
I love everything Dalmore. My favorite scotch is still Dalmore 15 but the cigar malt is absolutely my favorite scotch while smoking a cigar. I smoked an acid Kuba Kuba while drinking this and it was heaven!
This is a great tasting scotch! It's warm and smooth, but has a kick. The smell is good too, but I really couldn't distinguish much from the smell. It left a warm feeling and I really enjoyed it.
Absolutely beautiful. Just the right amount of smokey and chocolatey, smooth as can be. A real pleasant and relaxing experience. But, this dram is truly being doing a disservice without a good stick to accompany it. I went with a Maduro for the hint of sweetness (Drew Estates in this case, same guys who also make Acid) and it was absolutely perfect. It's a half hour vacation. If you're a fan of good liquor and an aficionado of fine cigars, do yourself a favor and just get your hands on a bottle now. **VERY IMPORTANT NOTE** Do NOT, under ANY circumstances, DECANT this bottle. You WILL lose the sweetness and the smoothness VERY quickly. I lost half a bottle of enjoyment through that experiment.
My go to is Dalmore 12 but this is another level. I get nothing but a thick chocolate taste that is just absolutely amazing. I do not usually spend over $80 or so for a bottle but will definitely pull the trigger on this one to save for special occasions.
Chocolate notes dominate with a deep flavor of smokiness. Excellent easy drinker.
So smooth!!!!!
Great flavor with highland malt leading, can taste toffee and cabernet trailing off to just a little bite. One of my favorites.
I absolutely loved this Scotch. I really enjoyed the hints of Cabernet
It is a very good, rich, Single Malt Scotch Whisky with a clean & moreish birth; while rich & elegant life; leads to a fluid death of medium length.
Incredible toffee aroma, with rich sherry and citrus flavor. My typical favorites are Islay malts, but this is a beautiful Highland treat.
Beautifully complex and smooth. I enjoyed this in the Cigar tasting box with an Isla Del Sol. I would love to add this to my home bar one day.
Amazing
Pretty damn good even without a cigar! Big, buttery smooth texture with lots of sweet caramel flavors and sherry nuances.
Very good scotch! A few drops of water really allow the flavors to come out.
This is my favorite scotch I have had thus far. Good straight or on ice. Price is way out of spec, you can get it for about 145$ us.
Not exactly my thing. I like it better than the peaty single malts. The nose is a bit off putting in my opinion.
Superb. From the box, bottle, color, nose, palate, and finish, I really enjoyed the experience. Paired with an Omar Ortez Original I could not be more pleased.
I went with a Drew Estates Undercrown Maduro. The sweetness combination was perfect without being overwhelming.
A couple drops of water open this excellent dram up and really let it shine. Just the aroma is enticing but the flavor is excellent. The caramel and smoke blend perfectly.
Fantastic flavor. Really love it!! The fruity flavors come out strong, but you don't miss any of that whiskey taste.
Amazing! Great with a cigar or without.
This is fantastic. Citrus notes right off the top and a chocolate finish. I really enjoyed this.
I loved this!
Smooth with citrus and sweet but not a thick sweet. Very light
Very good, but very different. Darker and heavier than most scotch, even the well aged ones. Citrus and honey up front. Light peat on the finish. Slight notes of tobacco and maybe coffee? Tastes very smooth neat, which is the only way to drink it. It loses all of its complexity on ice.
Cherry, tart, plums, and the linger does seem like exhaling smoke!
Fantastic.
Straight to top 2. It's like..... I don't know how to explain it but I'll try. If you're having a worst day of your life, drink this. This'll make all your worries go away and you WILL be walking on sunshine again.
Orange, chocolate and spicy. At the mouth dry with coffee, some sherry, almonds. Well integrated alcohol for a not so warm feeling and long aftertaste
Tonight's drink is Dalmore Cigar Malt from the "For the Love of Cigars" sampler. I paired it with a 2011 Lost City Lancero.. if the scotch doesn't get along with Opus, it wont be a bottle on my shelf. It smells great and I know I would like the flavor so I smoked half way through my cigar before taking my first sip. First drink was sweet and very rich. It's a heavy scotch. I get a lot of caramel. I'm glad I went with a full flavor cigar. They are complementing each other well. The scotch is smooth and velvety so it takes the black pepper spicey edge off the Opus blend. It's also bringing more of a leather flavor out of the cigar when I usually get prominent cedar notes from Opus... to be honest, with this pairing, this scotch almost tastes like a rum. Interesting. Not sure if I'll pick up a bottle or not. It's very heavy and rich.
I am very skeptical of whiskies that exceed $100 in price, but this comes very close to the hype! One of the best Highland scotches I've ever had; rich, very well balanced, slight smoke & oak.
Definitely "caramely". Refined. Goes well with a cigar (of course)
I'm not typically a Scotch drinker but this was incredibly smooth and paired wonderfully with a full-bodied smoke.
Great scotch. I've had better ones from this brand & better for this price point & less. But I do enjoy it with a good cigar.
I thought this would be a good match for me as I like smoky whisky, but I found this one less to my liking.
WOW....Very smooth,nice flavor..And I don't drink scotch...But this was Really Nice...
Paired with a Connecticut leaf cigar made a very enjoyable experience.
I hold this Dalmore up with the 18 yr. Delicious. I dont care for a heavy cigar as it completely washes away this splendid scotch. Cant have that! lol
Had this along with a cigar, and they were a perfect match. Just take a smell of this and you'll be sold - and it tastes even better! Love this Dalmore!
Very smooth. Smokey.
Just amazing! Makes me happy to simply smell it.
Good flavor. Not much of a smoke lover but this one has just the right mix.
Good drink, has some bite for a DALMORE
Fantastic
great tasting with nice, inviting aroma, simply smooth
Very smooth with a hint of heat. Caramel forward with a taste of chocolate aftertaste.
Bonerifix.
Amazing. Unique. Expensive
One of my favorites so far in my whisky adventures
Loads of toffee, toast with jam, honey, vanilla and salted caramel on the nose and mouth with this one. The sherry cask finishing really adds a beautiful flavour. Full bodied rich and round this one is delicious.
Amazing. Delicious. Astounding. I get a maple/caramel nose, but an unbelievable front end to this scotch. So smooth, so tasty. No burn. Just wonderment. Oh, so tasty.
Can't go wrong with a Dalmore. Great with a medium to robust cigar, brings out the Sherry and sweet notes! Very nice!!
Wery nice and smoth. A directly sweetness and after a while the tobacco came forward. Has a long aftertaste. 91 points of 100. One of my favorites. Butt o which that 44% should be 46-48% alcohol. Ill think ot had helped the finale tuch of the sweetness and the tobacco.
My third taste from the tasting box, this was my favorite and seemed to pair very well with my Rocky Patel Decade. Dalmore seemed to bring out more flavor in the cigar! Loved this bottle!
Outstanding with a Padron
Not my favorite taste, too sharp at the end
Perfect with pipe or cigar. My favorite by far. Buttery caramel finish. This cigar malt won 1st place in a blind taste test among other scotches in Havana, 2001.
Excellent!
Amazing, my non-whiskey drinking wife even liked it
Not my favorite...
A very tasty scotch that paired nicely with my liga privada #9
This lovely step above the Dalmore 12 is a far richer, caramelized cousin. Silky smooth toffee and hints of coffee, chocolate, sherry graze the palate on this clean scotch.
While expensive for a non age statement, it does what it's intended for; pair with a cigar and you've got a winning combination. Comparable to the Dalmore 15.
What a shame, several years back before they stopped production of the really great Cogar malt I picked up several bottles while I was visiting Wyoming for $ 39. Still have one unopened bottle
I really like the flavors and mild complexity of this one
Load more reviews
Back
A Dram for Your Thoughts
Cancel