Price, Shipping & Taxes may vary by state and will be recalculated at checkout.
Authenticity Guaranteed
We guarantee every product we sell is authentic.
Free Shipping
Flaviar Members get free shipping on their orders.
Buyer Protection
Money-back guarantee if things go wrong.
Bourbon to make old Colonel Taylor proud.
Taylor Bourbon was originally made by
Colonel Edmund Haynes Taylor
just after the Civil War when he got out of the army and purchased the O.F.C Distillery. Today, the line of Taylor Bourbons are owned by the Sazerac Company and Distilled in their famous
Buffalo Trace
facility. But make no mistake, this is one of their premium brands and they cut no corners. 
Colonel Edmund Haynes Taylor was one of the
founding fathers
of modern Bourbon. So if you are going to name a product after the man, you better be prepared to stand up and represent. And this fine Bourbon does not disappoint.
At every point, this Bourbon is
made by hand
. And each cask is heavily scrutinized — only the best are selected to wear the Taylor badge.
E.H Taylor Small Batch Bourbon + Jas Sum Kral Red Knight Toro
Jas Sum Kral is probably one of our favourite boutique brands. 
The Red Knight Toro is a big, bold, pepper bomb. 
When paired with the E.H. Small Batch Bourbon, its combination of 
vanilla and dried raisin sugar, with charred oak, shines  
through the most. A full proof Bourbon adores a full-bodied cigar!
Category

Style

Region

Country

Alcohol

Distillery

Age
Flavor Spiral™
About The Flavor Spiral
What does Colonel E.H. Taylor Small Batch Bourbon Whiskey taste like?

The Flavor Spiral™ shows the most common flavors that you'll taste in Colonel E.H. Taylor Small Batch Bourbon Whiskey and gives you a chance to have a taste of it before actually tasting it.

We invented Flavor Spiral™ here at Flaviar to get all your senses involved in tasting drinks and, frankly, because we think that classic tasting notes are boring.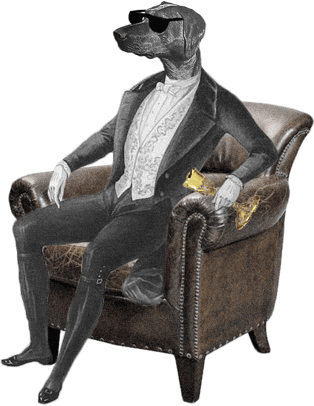 Dog Dogson's
Smartass
Corner
Bourbon was designated "The Official Spirit of America" by an Act of Congress signed by President Lyndon Baines Johnson.
Tasting Notes
Appearance / Color
Warm Maple.

Nose / Aroma / Smell
Fresh popped corn, caramel apples, and pumpkin spice.

Flavor / Taste / Palate
Thick and sweetly spicy with butterscotch and cinnamon.

Finish
Medium length with notes of vanilla crème brûlée.
More drinks we think you'll like
Ratings & Reviews
The spice is noticeable but mellow enough to let the rest of the complex flavors shine through. And those flavors become enhanced the more sips you take. Combined with being 100 proof, this proves to be dangerously good.
Best there is, simply the best
Home bar can't be without it.
Slight fruit on the nose, initial spice giving way to sweet caramel and brown sugar. Spice doesn't linger but the sweetness does, very well done
Phenomenal. Especially for the price
Fantastic taste, smooth finish....sorry I waited so long to buy it! Will definitely purchase again when I can find it.
Caramel dominates, in a good way.
This was a very nice find. Great bourbon for all the correct reasons. If you like sweet, smooth with a spicey finish, this one's for you! Great price as well.
Wish this was more readily available in my area, great sipper
This is a very nice bourbon. I like to drink all of my whisk(e)y's neat...do not let the 100 proof scare you...it is nice with a very small amount of water added...but too much ruins the character...in my personal opinion...but that is the beauty of drinking...drink it any way you want, as long as it makes you happy!
Sweet caramel
A little sharp for my taste.
Easily in my top 2-3 favorite bourbons, sweet and warm, vanilla and cherry, spicy finish
Great taste
Amazing bourbon. Solid with vanilla and caramel notes. Great finish with a lot of spice!
Big fan of EHT line
Wow! Spicy! This bourbon was outside of my desired flavor profile...Great with Mexican food, but beyond that, I could not enjoy it.
Really nice bourbon
Still my favorite
My first impression on the the nose not much there but after a little time it opened up. Very light on the nose and hint of sweetness and Licorice. Taste is very very good need some time to breathe. This is a good bourbon to drink neat in a good chill atmosphere .
My wife bought me a bottle for Father's Day and it will go down as the greatest gift ever. It is in a class of its own.
I've tried so many bourbons, and EH Taylor remains my all time #1 pick. It is just perfect for me. Buffalo Trace simply cannot make a bad whiskey if they tried, and this takes the cake. Much prefer it over Blanton's which is too smooth IMO. Trouble is a lot of ppl must agree with me because it's so hard to find...
One of my favorites, like Candy corn, cinnamon
This is a wonderful Bourbon!
Right from the first pour you know you are in for something good. An enticing aroma and an incredible solid flavor profile. Everything about it just works and there is none of the 100 proof burn you might expect. For the price, this is an amazing bottle and one to pick up whenever seen.
A must try! An excellent bourbon that isn't accompanied with a triple digit price tag. The spice and sweet combination come together in harmony with the subtle tones of vanilla
Fantastic. One of my favorites. Complex layered taste
My favorite bourbon. Has a great complexity to it. Nice full flavor of vanilla and butterscotch with a spicy cinnamon finish.
Smooth and nice butterscotch smell
Vanilla bomb that has ripe pineapple on the nose. One of the best aromas. Medium finish with adequate warmth
What's not to like about this Bourbon? It goes down WAY TOO smoothly. Used my first set of credits on this, so really hard to beat paying ~$6 for a hard-to-find bottle (at least in my area) that is simply fantastic. Nice, buttery caramel and vanilla flavor. Mild burn going down, but oh-so-good! I *might* pour this over a whiskey cube, but otherwise this is going to be a good, neat 3-fingered pour for me every time!
Very smooth and easy to drink. Good flavor but not overwhelming.
I get more honey and vanilla with some spice. A very waxy coat of the mouth and a lite burn on the back end.
Other great bourbon from Buffalo Trace
Having not yet found it in the wild and having $15 in credits to my favorite online liquor retailer, I could not pass up the chance to pick up Colonel E.H. Taylor's Small Batch Bottled In Bond Bourbon. It arrived today via FedEx and after quickly unwrapping it, I cradled it in my arms and looked upon it like a newborn baby. It was precious. I poured it neat into my Glencairn glass and inhaled the heavenly aromas therein. My first thought was that it smelled wonderful and my second thought was that it smelled different than the other bourbons I had experienced so far. At 100 proof, there is certainly an alcohol punch, but it is brief and carries faint floral notes. There is a warm, bready aroma, vanilla, cherry and other stone fruits, chocolate, caramel, and butterscotch. The nose is sweet, complex, and luxurious. The mouthfeel is creamy and smooth and the palate is spicy and sweet with the stone fruits, caramel, and vanilla stepping out upfront and cinnamon in the back. The finish is warm and long-lasting with vanilla, oak, and leather and the tingle of black pepper to keep you on your toes. I'm not here to tell you how to enjoy your bourbon, so drink it how you like, but for me, this is a smooth sipping whiskey, plain and simple.
This is a very good bourbon. Starts a little hot and spicy and finishes smooth. An ice cube or two really releases the flavor and takes the hot away. This is one of my favorite bourbons.
This bourbon is quite heavy on the spice and has a fairly strong burn to it. However, the burn smooths out over time and the sweetness begins to really play off the spiciness nicely.
Bitter vanilla
However you enjoy Bourbon you'll love this one. Flavor forward, sweet, and balanced. The small batch gives that shoulder shuddering (in a good way) burn late. So good.
Well worth it being my first drink in 3 weeks!
the EH Taylor series is one of my favorite lines of Whiskey and as difficult as it is to find these days I'd recommend grabbing a bottle if you see it.
Amazing!!!!
Great bourbon.
I personally thought it was very smooth and very little burn.
Bought this on a trip in Kentucky, first Bourbon i have tasted, still the best one
a must try. never disappoints Carmel brown sugar notes a bit cinnamon on the noise. tasting on the front is sweat and smooth the back has soft heat with wood and leather notes
My favorite bourbon, hands down. Smooth, sweet, savory, but will knock you down if you disrespect.
This is a value buy and a definite go-to bourbon. Very smooth and like caramel on the tongue. Love the finish with this one.
This is an amazing whiskey, it's not too spicy. It's very smooth and one of my favorites.
Has a real burn at the end that I wasn't expecting. It isn't a bad bourbon, but not as smooth as I was expecting based off the flavor profile.
good bourbon, a sweet corn taste with cinnamon and perhaps allspice?
Great, well crafted smooth Bourbon!! One of my favorites!!
Damn good bourbon.
A well refined Bourbon, that is very mellow but yet full of flavor. This is one of my top 5 Bourbons!!
Amazing, the perfect bourbon. My bottle went way to fast...
As always, another great product from the BT distillery. Nice balance between sweet and spice. Good linger and complexity.
An amazing bottle, I seriously can not recommend this stuff enough. One sip and I had to take my buddy to my favorite shop to purchase one himself. This stuff is very hard to find. You have to try it. Worth every penny.
This is such a well rounded bourbon. It goes down smooth and has a wonderful finish.
I would seek, buy, and enjoy this bourbon any day over Blanton's. I think this is one fine bourbon. Creamy, spicy, sweet, and the "bottled-in-bond" 50% ABV makes it ballsier than Blaton's (which is too smooth IMO) and hits all the right buttons for me. I was lucky enough to find this in stock here a couple weeks ago and stocked up!
This is about as good as bourbon gets. Buries other whiskeys in its price point.
Agree!
I wasn't overly impressed with the first few tastings; thinking that it was similar to Woodford Reserve, but pricier. I have watched reviewers say that this one is an acquired taste; not everyone will appreciate it. Some nuance of burnt brown sugar kept haunting me after that first bottle; and I found myself over-anxious to try another bottle. I have since realized that I have to taste something several times to properly evaluate; because my taste buds work differently on different days. This has become my second favorite bourbon after Blanton's. I can appreciate that I have two dissimilar bourbons as favorites. Now my top favorite is becoming very scarce. But even harder to find than Blantons, now, is C.T. Single Barrel! In 2017 I could get both for $65 after tax. In 2018 they were a rare sight and my go-to store wants $109 after tax for the C.T. Single Barrel. It went up $44 in 10 months time; and it's still nearly impossible to find. The small batch seems to be quite the bargain nowadays!
Like it, would not go out of my way to buy it though. Every bit of 100 proof and doesn't try to hide it.
Amazing neat or on the rocks. Smooth criminal with hint of cinnamon. Highly recommended
Really like this one...over time of getting some air in the bottle, its really opened up and turned into one I can drink any time. Highly suggest.
Good flavor but a lot of alcohol on the nose for only being 100 proof. Not bad, but expected it to be smoother for the money.
Amazing! Had to look high and low for this one, but it was worth the search!
Love it. Really smooth and easy on the tongue. A must have for any Bourbon lover.
Smooth, sweet with nice cinnamon notes. Leathery quality is just right.
Definitely a sipping whiskey. It smells like caramel and butterscotch. Let it sit for a minute or two after pouring, then sip by doing a slurping-type sip to aerate the whiskey as it enters your mouth. You'll really get the sweetness on the tip of your tongue, followed quickly by the spicy, peppery, cinnamon flavors on the back.
Finally got a bottle and wow am I impressed. Spice, caramel, vanilla, and sugar notes come through. Smooth going down and a nice finish that is slightly velvety.
I am new to this gem and boy is it impressive. So complex with a myriad of flavors through the draw. Smooth for 100 proof and gives the perfect amount of burn with a surprisingly smooth finish. Has to be one of the best that I own.
great flavor no bite
Wow! Smooth. Nice burn to start, finishes smooth. Very good.
solid bourbon.
Terrific. Sweet and warm. This is the perfect "always on hand" whiskey...now if the local rotgut store always had it on hand.
Nice and smooth. Just the right amount of spice and flavor. Slightly hot.
good honest bourbon,Very smooth, with a little bit of sweetness,refined Bourbon, with oak finish
MY ABSOLUTE FAVORITE! I SALUTE THE COLONIAL
Love this
Very smooth, with a little bit of sweetness.......almost my daily drinker
This is a good honest bourbon. One of your grandparents might have carried this in pocket flask.....just for emergencies!
Love this. My go to for bourbon enthusiast.
Just not my favorite. Not as smooth as I'd like.
Super smooth, full of flavor! Rivals some of the best Bourbon's I have tasted.
Smooth, refined Bourbon, with oak finish
Easy to drink. Caramel, mild tobacco. Great for the price
Booze Forward, Long Finish, Complex and Delicious. Too much booze on the nose for some, but clearly made with high quality standards. If you've had this, try the Four Grain!
Very drinkable but nothing special.
One of my absolute favorite Bourbons!! Sweet, smooth, interesting, and complex enough to be interesting without totally demanding all of your attention
The hole line of eh taylor is great right down to the small batch. I personally like the small batch better than the single barrel but again in new york they are gauging the price on this.
One of my favorite go to bourbon whiskeys
One of my favorites! So smooth
Love it!
Excellent whiskey. The colonel is always a good choice
Solid choice! Worth the price!
Fruity/cherry nose, smooth with late heat.
This is a fantastic bourbon for the price point. Easy drinker, very enjoyable.
Smooth - Complex best I can find under $50
Fantastic pour at a great price
My favorite EH Taylor Expression. Such a smooth 100-proof whiskey.
Best sub-$40 bourbon. Very unique, high spice, long lingering burn BIB bourbon. A staple on my shelf until the store runs out!
In my opinion, the best every day bourbon under $50
Lighter with a sweeter initial taste.
I like sweeter... This wasn't too sweet and the flavor spiral was right on... Overall a good bourbon and not TOO pricey... There are better ones out there for the money -but I do not by any means regret the purchase.
Small batch. Probably the best bourbon I've ever had, not too expensive either. Favorite spirit currently
Loved it. Hits hard with great flavor
Tastes like honey on the front end, very smooth and satisfying. So darn good! Wish I could get my hands on a bottle...
Liked. Smooth, not sharp
Spicey. Caramel and honey forward
Smooth , great aroma,
lots of flavor. I normally drink my whiskey neat but I need to drop in an ice cube for this one.
Loved it. Ballin
Overly peppery
One of my favorites.
Soft burn. Nice Kick. Sweet flavors as you would expect from corn and barrel. Smoothe finish. Simply done better than most. Yummy. Get it!
I just got my hands on a bottle and not a single disappointment
Verrrrry gooood yes!
Quite Spicy but not with too much of a burn at the finish. A milder taste than Booker's with less sweetness.
Great
If you like a burn in your bourbon, you'll dig this. Sweet flavour with a warm & floral finish.
Salute the Colonel
Good bite with smooth finish
Warm. Floral. Sweet. Apricot. Hint of cinnamon. Medium finish without too much heat. Perfectly encompasses what barreled in bond should taste like. The single barrel is even better! Enjoy this neat.
Tasty... not really smoky. Really smooth and doesn't leave an "after taste" for lack of better term. Very smooth going down. I'll buy this for sure and add it to the collection.
Incredible. Caught butterscotch and caramel apple with some spice on the nose. Delicious. Enjoyed with an ice ball to slowly release the flavor.
Scent of green apple. Spice at the front of the tounge. Smooth in mouth but hits a bit in the stomach.
Top shelf for the price indeed.
Great color. Fantastic oak smell. Almost like a scotch. Long lasting flavor somewhat smokey. Wood flavor
Love this on a chilly fall night. Strong and smooth.
Great Bourbon neat or rocks
Vanilla, brown sugar and oak on the nose. Oak and vanilla opens up to whipped cream and fresh cherries on the palate. Long finish. Very good.
Fantastic bourbon
Load more reviews
Back
A Dram for Your Thoughts
Cancel