Irish Whiskey is
the fastest growing
spirit category in the world. The earliest record of Whiskey production in Ireland dates to 1405 -- for those of you who prefer not to do their own counting that's over 600 years!
The Irishman's claim to spirit fame is the
single pot still
, a style unique to Irish Whiskey, though not the only production method used in Ireland (they make malt and grain Whiskeys too). It's a triple distilled Whiskey, made from a combination of
malted and unmalted barley
. About a 100 year ago, the British government taxed malted barley, so the Irishmen outsmarted them by using unmalted barley for the distillation. Take that!
Irish Whiskeys have fewer hard and fast rules than some other spirit families. The majority of them are triple distilled, but not all. The majority are made in a pot still, but not all. The majority are unpeated, but not all. However, Irish Whiskey must be aged for
at least three years
in wooden casks of a capacity not exceeding 700 liters. The exemplars of Irish Whiskey are light, smooth, yellow, and gold in color with a spicy snap and a backdrop of fresh grain.
Thirsty for more? Check out
Irish Distilleries
!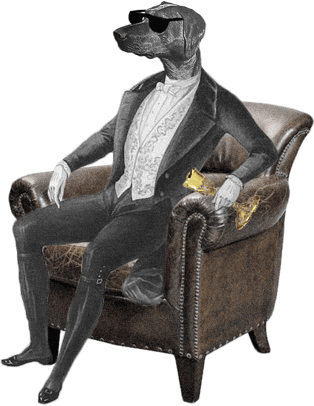 Dog Dogson's
Smartass
Corner
Whiskey producers lose on average about 2% of their stock a year to angels' share. For Jameson, the biggest one of the Irish Whiskey brands, it means 29 thousand bottles going into the air (literally) every day!
Most Popular in Irish Whiskey