Price, Shipping & Taxes may vary by state and will be recalculated at checkout.
Authenticity Guaranteed
We guarantee every product we sell is authentic.
Free Shipping
Flaviar Members get free shipping on their orders.
Buyer Protection
Money-back guarantee if things go wrong.
Make mine a Double.

The Woodford Reserve Distillery has been distilling on the same site for more than 235 years, making it the oldest Bourbon distillery in Kentucky. Now owned by Brown-Forman—one of America's largest wine and spirits companies—it has been refitted and set to expand. Since their founding in 1780, the folks at Woodford have been influential in the development and codifying of Bourbon production. In short, they helped invent the spirit as we know and love it today!

To their credit, Brown-Forman are protective of this valuable brand. They are keeping all of the corporate "suits" out of the way and letting the Bourbon-loving employees at Woodford continue to do the Whiskey Voodoo that they do so well. Despite the recent industry boom and new Bourbons appearing all over the place, there are a few premium brands that have been delivering something special forever and a day. Year after year. In the case of Woodford Reserve, that's century after century. The distillery is still breaking new ground when it comes to crafting truly unique expressions of Whiskey.

Case in point – the Woodford Reserve Double Oaked Bourbon. A twist on the classic Woodford Reserve proves once again that the distillery is still well set in its trailblazing ways. The Bourbon begins its journey like they normally do, in heavily charred oak barrels, before it's further matured for nine months in new barrels which have been deeply toasted and lightly charred. That adds an entirely different depth of soft, sweet oak character to the expression. The Bourbon is rich, complex and thoroughly enjoyable.

When it comes to combos of tradition, quality, and originality, it doesn't get much better than this. If you're a Bourbon fan, you'll surely appreciate all the subtle flavor nuances that develop because of the "double oaked" procedure plus the tradition and craftsmanship that come with this prestigious brand. Although this is one of the more expensive Bourbons out there, you're getting your money's worth, no doubt about it. Sometimes you got to pay a premium to get what you want. And you want the very best, don't you?
Category

Style

Region

Country

Alcohol

Distillery

Age

Maturation

Heavily charred and deeply toasted oak barrels
Flavor Spiral™
About The Flavor Spiral
What does Woodford Reserve Double Oaked taste like?

The Flavor Spiral™ shows the most common flavors that you'll taste in Woodford Reserve Double Oaked and gives you a chance to have a taste of it before actually tasting it.

We invented Flavor Spiral™ here at Flaviar to get all your senses involved in tasting drinks and, frankly, because we think that classic tasting notes are boring.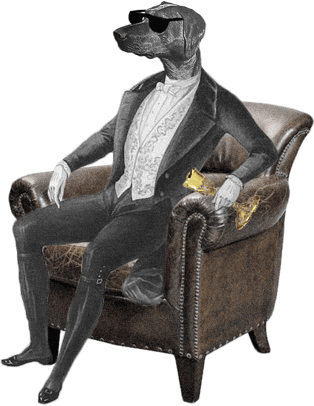 Dog Dogson's
Smartass
Corner
Bourbons are very high in vanilla, as American White Oak is naturally high in vanillins.
Tasting Notes
Appearance / Color
Dark amber.

Nose / Aroma / Smell
Oak, cherry, chocolate.

Flavor / Taste / Palate
Vanilla, caramel, cinnamon.

Finish
Long, slow and smooth.
More drinks we think you'll like
Ratings & Reviews
Smooth Carmel and oak flavors. On the rocks is my preference.
super smooth...can drink neat or on the rocks
One of my absolute favorites. Super smooth with tons of vanilla caramel and chocolate.
Very nice If you have had the standard Woodford Reserve and want something with a bit more flavor and a little extra sweet notes give this a try.
Nice all around balance of everything beautiful in a bourbon, would absolutely recommend.
I like a sweet start so this is very good. Caramel start with some corn and oaky flavor.
Very smooth heavy oak flavor. Best served nest.
Excellent aroma, tons of flavor, pretty smooth finish with nice mouth feel.
I've always liked Woodford Reserve Bourbon and the extra 9 months in new barrels really send this one over the top for me! Richer flavor, smoother and just more complex than the original. This will be my go-to Woodford choice from now on.
.
One of my favorites. Full of flavor.
Nice mellow bourbon. Hints of vanilla on front end and a sweet woody flavor on the back. Great for mixed drinks like a Manhattan or Old Fashion the flavor does not get lost in the mix.
Loved it ! Smooth carmel to a rich finish.
Strong creamy caramel on the front end of the palette with oak and dark chocolate on the finish. A step above most bourbons.
Enjoyable...I could only taste a small difference between this and the regular Woodford, but I enjoyed it just the same.
Love it. Sweet like maple syrup.
It was ok. I wasn't a big fan.
Too oaky for me I think. I need to try it again and update this review.
one of my favorites
This is my favorite out of their collection. Smooth and easy on the rocks.
I guess I'm a sucker for a prominent oak flavor.
Love the Carmel notes with a strong finish!
Very smooth and clean flavor.
Very Smooth
Much better than the Old Forester 1897 at the same price point.
Delicious! The smell is amazing. Feels like a warm hug.
I did this tasting as a part of a blind tasting against a Michter's 10, weller special reserve, and sonoma county cherrywood rye going down and back (shout out to bourbon junkies for giving me the idea). The Michter's 10 was a 2016 year. First time down there was a banana, cinnamon nose with a hint of oak which came through on the taste as well. The way back after about a 5 minute break I had sweet strong caramel toffee nose with a caramel, vanilla, woody flavor . Came in first on the tasting which surprised me but it just smelled and tasted amazing.
Smooth bourbon, can taste the hints of cherry
My first choice for an easy-to-find, flavorful bourbon. Perfect on the rocks or in brighter cocktails.
Really enjoy this version of Woodford, my favorit from them
Very very good!
Outstanding. Really enjoy the double oak bourbons. This one is well done.
Sweet, classic bourbon
I really enjoy this bourbon. Sweet yet very flavorful with a wonderful nose and finish
One of my favorites. I always have my home bar stocked with this bourbon.
This is my go-to daily drinker. I love it for how approachable it is. Loads of caramel and vanilla and toffee. Tastes great neat. Tastes great on the rocks. I have a hard time imagining a better dram for my palate for the money.
Very smooth
Creamy sweetness, nice oak profile. Such a delicious bourbon that doesnt break the bank.
Dark caramel, brown sugar, toffee, and light spice. Finish is light and lingering with subtle floral notes. Deeper flavors than distillers select, but equally simple. Woodford Reserve Double Oaked Bourbon take's Woodford Reserve's award-winning Distiller's Select bourbon and finish ages it in a second heavily toasted and lightly charred barrel.
Lovely bourbon. Smooth/sweet heat, strong vanilla and soft sweet fruits. Wouldn't expect anything less from a Woodford
Very chocolate forward.
I love double oak bourbons. This is a safe pick if you like this flavor. It is not amazing but not bad. Really smooth and flavorful like a double oak should be.
Awesome extra smokey finish
robust flavour but maintains smoothness
One of the best. Daily drinker. Good full oak flavor and decent mouth feel. Will always have a bottle in the bar.
Love the flavor and good by itself, you can taste the rich bodied flavor. Great with a cigar.
Great sipping bourbon! Carmel, vanilla, and toasted oak come through strong for me, with a bit of sweetness. Nice and smooth.
This is my current favorite, go-to bourbon for an evening drink to decompress. Easy to drink, clean finish, makes me want to go back for more.
Very good bourbon but the finish was short and dry. Good sipper on the rocks or neat. I wish the finish was a bit longer.
Very got but short, dry finish wasn't what I was expecting. Still a delicious burbon!
One of my favorite sipping whiskeys. Beautiful aroma and amazing taste.
For a bourbon, I have to say this is outstanding. You really can taste the smokiness of the barrels creating a very smooth and sound bourbon.
This is a great sipper. FOund a store pick that blew my socks off -10/10
Very tasty on the rocks. Add sprite and a lemon wedge and you have a great drink.
One of the few bourbons I'll drink. Smooth, well-rounded flavors. The oak doesn't dominate but it's always there.
Love the color. Love the smell. Like the taste. Sooo easy to drink though. Super smooth
Tasted today at the Lube Room in Dorrington, CA.
Really enjoying the rich flavor of this
My favorite bourbon in this price range! Lots of flavor!
This is my favorite $50 range drink, period!
My favorite daily drinker. So much flavor
Great with a twist of orange
Not usually a big fan of Woodford, but the double oak is certainly worth it.
Smooth, smoke and oak
WOW.....my 1st deep dive into this Woodford Double Oaked and I am hooked!! For a half second the nose catches a hint of smoke that gives way to butter, vanilla and cinnamon. Then comes that creamy smooth finish. IMHO this Bourbon can stand proud against the $90+ varieties.
I'm not very good at explaining what I taste, but I got notes of caramel, and vanilla. This is easily one of my favorites.
Very smooth finish...
Better than the regular Woodford.
Good flavor, smooth and enjoyable!
A lot of favor
Didnt love it, but didnt hate it either. The caramel dominated the nose, and I'm not exactly sure how to describe the taste because it was so different. I'll have to come back to this one
Great sipping flavors. Nice wood, caramel and Vanilla notes. One of my favorites!
Woodford reserve is in the like it category, great go to for the price, but always leaves me desiring something a slight bit more on the wallet. Won't disappoint, but will leave more to be desired.
An excellent choice, really enjoyed it, an easy drink
Big flavor here for sure. A little more bitter than the double oak would suggest, but gives way to vanilla sweetness and a bit of caramel as well. Nice syrupy finish. I could definitely get back into bourbon after this!
Rich. Coffee notes, dark chocolate, very smooth. my permanent bar favorite! Buy it!
Very smooth, great taste throughout
Color is dark bronze. Nose starts with oak and chocolate. Getting through the initial layers, notes of honey and vanilla appear, though much more subtle. First sip is chocolately and bittersweet, like baker's chocolate, with a thick velvety mouthfeel. Oak and very subtle vanilla notes follow. Finish is moderate, with notes of mild cinnamon joining the chocolate.
Honey, caramel, popcorn, vanilla, bacon.
Good bourbon, but the double oak is too sweet for me. It lost a lot of the rye spice that I really enjoy. If you like a smooth, sweet bourbon this one's for you.
Currently my favorite.
Not a fan of the price point given that it is marginally better than standard Woodford.
Love the original but not as much of a fan of the Double Oaked a bit to strong for me
This is a must-have on your shelf. It's smooth and sweet, not too sharp, with plenty of nice toasty oak flavor. Just get it.
Tastes like your biting into a bourbon ball - so much lovely caramel flavor that is incredibly smooth thanks to the double oaking process. Worth your time and a spot on your shelf.
Smoky at first taste, but then I get notes of oak and vanilla. Very smooth bourbon.
Delicious dessert whiskey. Buttery vanilla and toasted oak profile
Very oaky
One big cube - set a minute - enjoy. Smooth, no burn. One of my top go-to bottles.
Yum!
You can really smell and taste the oak. Taste good with a smooth finish.
Full mouthfeel, rich caramel and oak flavor
My Definition of Happiness: Being at Saratoga, watching the horses run, with a Woodford Double Oaked in hand!
Double the Woodford goodness!
My go to bourbon. Easy to find, and delicious every time. Good on its own or in a Manhattan.
Carmel, banana. Great neat and opens up with a drop or two of water.
Oaky desert
The dark and sweet is always consistent and easy as it treks the path to my heart.
Very smooth sip and aromatic. Hard to just have one glass (so I have 2-3).
So smooth and full of flavor
My favorite bourbon
My go to!!! Smooth, warm and comforting, like an old, comfy blanket on a brisk winter morning. The caramel and chocolate are in perfect balance.
Favorite bourbon so far. Sweet and caramel notes up front, but not overwhelming sweet. The sweetness is followed by an immediate bite and oak comes through towards the end and lingers on the palate. Definitely would recommend this bourbon for a home bar.
Good, not fantastic
Extremely sweet- I Tried Old Forester 1910, and thought it was far to sweet(and I love my sweet stuff, never found an unflavored bourbon "too sweet" until now) and wanted to try something else that was double oaked, so I did, and I found a great dram. It's almost like they aged it in maple, because there's so much maple syrup(the real stuff, not Mrs Butterworths) on the nose palate and finish. Loads of vanilla, sugary oak, a little bit of pepper, and maybe a hint of cherry cola/cola syrup. Not a great mouthfeel though, very thin. I generally also prefer my bourbons a bit stronger to have the notes more pronounced, and 45% wasn't enough to do that for me personally. Overall 80/100
Nose: syrupy sweetness, cherry Taste: sweet, cherry, plenty of caramel and some leather, very complex
Go to drink while out on business trips, with one ice cube! very smooth with an oaky aftertaste. I have turn several of my cohorts and younger prodigies onto it.
Amazing complexity. Chocolate and caramel.
Love it, very smooth
Two words Yum E
Great overall experience and will order again soon.
Loved it. Was very happy with the smooth taste to the lips and the warm burn taking me into a refreshing aftertaste. Yummy is all I can say!
Best bourbon I have ever had, didn't know that a liquid could melt in your mouth but it does.
It is definitely a sharp bite as it goes down. Flavirbis classic.
This has become my everyday Go-To. A vanilla/caramel nose, good through the middle where you pick up the caramel notes, and a very smooth finish. Not a lot of spice but very pleasant. I prefer it neat, my wife prefers it on the rocks. Either way, it's a darn good bourbon.
My favorite bourbon.
Love Woodford but the Double Oak is just too oaky for my taste. Overpowers the rest of the flavor profile.
excellent aroma and complexity, drinkability just ok, a little pricey but very good
Love the taste and smoothness.
My favorite bourbon
Very good complex flavor fruits and oak and caramel
Im not a straight whiskey drinker but this is in a whole new level, it's really smooth on the rocks.
Yum
I don't love it. This has some Scotch characteristics to it which some will really love. I don't enjoy Scotch therefor the lower rating.
Very nice, especially for the price!
A very nice well balanced bourbon. I personally like the extra oak. My only problem is it is almost gone.
Simply the best
I love using this in recipes it gives such a great bourbon flavor only having to use a small amount. So far gingerbread cookies, pecan pie, ice cream and caramel have all been blessed with double oaked.
Right now this stands as my gold standard bourbon. Dark in color though, deep flavors. Don't be shy. I'll buy more for sure
This Woodford is even better than the original. It is extrmely pleasurable and smooth. I had immense satisfaction while drinking it. I will definitely buy more.
Very complex with brown sugar and butterscotch
I like that it is smooth with the tiniest of bites at the end. I feel that it has a strong flavor initially with a bit of a smoky aftertaste. By far my favorite drink right now.
I love Woodford, but this one didn't do it for me. I expected more oak, but it tasted "thin". Not sure how to describe it, but it didn't have the full, rich flavor the regular Woodford Reserve has.
This could be dangerous...one of my favorites!
This stuff is outstanding. It's the bourbon you drink for dessert after drinking other bourbons. Think creme brulee or Werther's. But don't be fooled thinking it's sweet & light, it's not. Heavy oak. Just yum.
Ooooh, Woodford. What a gem you've created.
it's good. the oakiness is better balanced than the regular woodford, there is an interesting caramel thing going on. smooth to drink straight. still, woodford is just not for me
Love the caramel notes in this
My favorite!
Woodford turned up to full flavor setting
pretty close to the original!!
Can drink all night.
Also very smooth. My second favorite.
Smokey oak
This thing is phenomenal! Easy to drink, and a must have in my home bar at all times. People think I'm fancy when I share it with them.
My favorite bourbon!
Not as good as the original, but it's very smooth. Misty getting the oak, charred, and toast flavors. Definitely getting vanilla and caramel smell, but only a sweet after taste.
Overly oak influenced, ok finish but not memorable.
Too much barrel in my opinion.
Has a toasted caramel finish! Smooth and delightful!
I Love this brand. I Find it to be very smooth and enjoyable
Hell yes, smooth and delicious.
While I just received it from Flaviar... based upon the reviews and tasting notes mind you - I must say this is now my number one. Multiple glasses first night. Just a little ice in my favorite glass. Smooth and tasty!! 👍
Smooth and easy to drink. Just sweet enough with enough smokieness to call it bourbon.
Solid choice
Much oakier than the original, but similarly solid as a sipping bourbon
One of my favorite bourbons
Good for mixing
This was a very nice combination of spice with a bit of oak flavor and refreshingly smooth! Very nice.
Carmel and spice. It's oh so nice!!!
Excellent flavor and so so smooth.
Although I'm just a beginner in this club, I have tried and liked quite a few different bourbons/whiskys, but I would put this right there at the top.. I am saving the very top spot, however for something I haven't tried yet, but that will blow me away.
Lots of depth. Very solid bourbon and one of my favorites typically below $50
It's a good whiskey. Sweet and smooth. Not an everyday thing, but one to have and relax every now and then.
Very smooth, doesn't give you a harsh burn on the back of your throat. The aroma is strong but the flavor is much lighter. This is my typical sipping bourbon.
This stuff in incredibly unique. Think Werther's Original caramels, or creme brulee. Wonderful. This is the whiskey you have for dessert after sipping other whiskies.
Excellent bottle!
This is my favorite bourbon in the collection right now. The nose is incredible with a nice and sweet vanilla oak. Very, very smooth on the palate with a nice toasted oak, more vanilla, dark chocolate cinnamon and honey. Finish is still smooth but spicy. A must have.
Wow, very vibrant oak and caramel notes hit the palate immediately followed by a sweet vanilla "chaser". Ends with a pleasant heat....I am impressed
More oak the regular Woodford - very good
Better than Four Roses.
This is a really good bourbon. Much more complex than regular Woodford. Less fruit more oak.
"Nose - 4.50 Taste - 4.00 Aftertaste - 3.50 Overall - 3.90 2 Metal Cubes"
I taste notes of toasted coconut, vanilla, and even toasted marshmallow, which makes this bourbon one of the staples in my cabinet. I tend to like higher proof bourbons, and Double Oaked does not disappoint.
This is at the perfect price-point; you pay the right amount for every beautiful drop, though I could be convinced to pay more for a drink of this quality. If I gave it an overall vibe, it would be a very dark dessert. Oaky and butterscotch. The corn takes a backseat to the other complexities in this dram. This bottle will have a saved place on the shelf.
Beautiful!
Definitely a must for any bar! Oak flavor notes are perfectly done.
For the price, there is nothing better! It's my go-to for a mixed drink as well as over ice.
Nice smooth bourbon. Double Oaked is dark and full of vanilla notes. A palate pleasing smooth flavor rolls over your tongue and then a slight hint of spice in the finish. The aroma is the first hint of the taste - strong but even-toned.
Take it from a bourbon novice like me...this is excellent. I really like that the flavors aren't hiding behind the "bourbon" taste. Really, really nice. Mostly sweet on the nose and the tongue.
Dark chocolate, caramel, sweet, woody, one of the best bourbon's I've had. Excellent neat or in a boozy stirred cocktail.
My absolute favorite. Very smooth. I drink it with ice or without.
Sweet Caramel front. Smooth citrus end.
Love this, is one of my regular purchases.
Very smooth; Great neat or on the rocks.
A nice Bourbon! Great sipping whiskey.
This is a go to Bourbon.
Oh my. This was sooooo good.
Perfect for Manhattan
Love it!!!
You can definitely tell it's been double oaked
Very smooth
Good stuff!
Received wrong bottle
Pretty Good Smoother than the Rye.
My new #2. Rich and full bodied. Reasonably priced and easy to find.
One of the smoother, oakey bourbons I've tried. Always my go to.
Big money bourbon for a very reasonable price.
A very tasty everyday drinker, not as expensive as others but not as much full flavor. All in all this is a favorite of my 80 proof bottles
The Woodford family is my go to for bourbon. It is smoother and less sweet. This particular bottling is my favorite of their production runs.
Very smooth with notes of cherry. Perfect with a medium bodied cigar.
Really nice, deep, smooth bourbon. Potent but balanced. Tried it at the Craft Spirits Celebration and need to get my hands on a bottle soon....
Deep, rich, and very Oaky. In a good way. Top 3 bourbons. For sure.
Solid Bourbon
One of my Go To sipping bourbon
Very smooth bourbon
One of the best for the price (though your website is about 20% above market level)
Love it!
Love the nose on this. It's exceptional. One of my favorite bourbons.
Smooth, silky and tasty.
Nice oak flavor. Smooth drinking
Very nice, very smooth & a great price point. A lot more going on from the regular Woodford
Excellent
Chocolate. Smoky oak. Full bodied with long finish. Great after dinner. Reminds me of a warm campfire.
Complex. Strong but balanced.
Awesome smoked flavor
Oaky front, not excessive bite, sweet finish
Much smoother than the Woodford Reserve Distillers Select. Strong notes of oak, as to be expected from the name. In my top 5 bourbons.
Tart with apple resonating throughout. Bitterness lingers however and is a bit too sharp for my liking. Fairly good drink overall tho.
Good
Great sipping bourbon.
Load more reviews
Back
A Dram for Your Thoughts
Cancel