Price, Shipping & Taxes may vary by state and will be recalculated at checkout.
Authenticity Guaranteed
We guarantee every product we sell is authentic.
Free Shipping
Flaviar Members get free shipping on their orders.
Buyer Protection
Money-back guarantee if things go wrong.
W.L.Weller Special Reserve "Green Label" is the original wheated Bourbon with a smooth profile.

The Stitzel-Weller Distillery is stuff of Bourbon legend. It was founded on Derby Day in 1935 by Julian "Pappy" Van Winkle himself and some of the most legendary Bourbons and brands were made there. The distillery itself was closed in 1992 and is now a museum-like adjunct of Bulleit Bourbon Experience owned by Diageo. But there is a lot of left-over Weller Bourbon in the storage lofts, along with "orphan" casks from other distilleries. But the Weller brand still produces some of the most sought-after Bourbons of the day — all flowing from the stills in the famous Buffalo Trace Distillery.

Weller is sometimes called "The Original Wheated Bourbon." That's because it is distilled from a mash bill of corn, wheat, and barley… no rye at all. And that combination always yields a smoother Spirits with fewer spices notes and more toffee/caramel notes. W. L. Weller Special Reserve is their Gold Medal-winning entry into the category. We say it makes an exceptional sipping Bourbon at 45% ABV.
Category

Style

Kentucky Straight Bourbon Whiskey

Region

Country

Alcohol

Distillery
Flavor Spiral™
About The Flavor Spiral
What does W.L. Weller Special Reserve Bourbon Whiskey taste like?

The Flavor Spiral™ shows the most common flavors that you'll taste in W.L. Weller Special Reserve Bourbon Whiskey and gives you a chance to have a taste of it before actually tasting it.

We invented Flavor Spiral™ here at Flaviar to get all your senses involved in tasting drinks and, frankly, because we think that classic tasting notes are boring.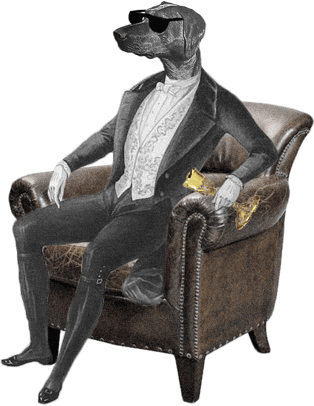 Dog Dogson's
Smartass
Corner
Whisky or Whiskey? The spelling differs geographically. In Scotland and some other parts of the world distilleries usually spell it Whisky; in Ireland and USA they spell it Whiskey.
Tasting Notes
Appearance / Color
Warm Amber

Nose / Aroma / Smell
On the nose, you find notes of caramel and sourdough bread.

Flavor / Taste / Palate
The palate is rich and sweet with dessert tones of toffee, butterscotch, nutmeg, and toasted wood.

Finish
The finish is short with lingering floral notes of jasmine and honeysuckle.
More drinks we think you'll like
Ratings & Reviews
An absolute favorite. If given the opportunity, do not pass on a chance to try.
Smooth. Great flavor without a strong aftertaste but little burn
Wheated bourbon. Decent classic bourbon flavors, but not too complex. Caramel, some vanilla. Very rounded off flavors, I imagine due to wheat content
Very smooth, easy drinker. Sweet as a wheat would be expected to be, not much flavor or depth, but enjoyable. Eye: Golden Nose: Oak, sugar Palate: Oak, butterscotch, toffee Mouth feel: thin Finish: Leather, caramel, wheat
Caramel and smooth
At anything close to retail this is an outstanding value. Sweet, smooth, but complex. A must try.
I drink it on the rocks. Extremely smooth and in my opinion, one of the best bourbons there is.
I did this tasting as a part of a blind tasting against a woodford double oaked, Michter's 10, and sonoma county cherrywood rye going down and back (shout out to bourbon junkies for giving me the idea). The Michter's 10 was a 2016 year. First time down there was a bit of a sweet banana woody nose which matched the taste of a sweet beginning. The way back after about a 5 minute break I had hints of licorice and spice that weren't there the first time and the flavor completely transformed into a sweet spice. Overall a good whiskey and placed 3rd in the blind taste test behind double oaked and michter's 10.
One of the best in the buffalo trace line for sure. I luckily found a 1.75L in Texas for $40. Here in Los Angeles, a 750ml is $100. You can find all the same characteristics and quality in a $25 of buffalo trace. I always go back and forth between the two but Weller is better. Nose: dark fruits(cherry) sweet vanilla, caramel. Pallet: i personally get a black cherry note in Weller green, buffalo trace, and EH Taylor Small Batch. Light black pepper and cinnamon Finish: see above.
Sweet finish, caramel, toasty, not over proof!
This is about as good as it gets for me. Great balance, great finish.
Great taste and price. A staple of my home bar.
Very good bourbon, especially if you can get it at list price. A sweeter and smoother version of the Antique (which I prefer and would recommend if deciding between the two).
In my opinion, this is the ideal whiskey. Just the right balance of heat, sweet, fruit, and smoke. Glorious.
I love wheated bourbons. My personal preference is Weller Antique (107) but this is very smooth and in my opinion best neat. It hits caramel and vanilla notes for me and lingers pleasantly. Yes, the price was higher than I would have liked, but demand is crazy right now. I did get this for $35 a few years back and hope to see it there again or get discounted bottles.
I loved it as my everyday Bourbom but now feel they have pumped the price up where its not affordable as a everyday drimk
This is one of my favorite bourbons of all time. Not long ago I could get this size bottle for $17.99 in my area. This rating is 100% due to the ridiculous price on this lately. This was a very good every-day, go-to bourbon. Now it's just SMH and move on to the next.
The perfect bourbon at the nexus of affordable and taste. Unfortunately, that's what makes it so hard to find but is always a must buy when I do
Good as a mixer. Price here is not reasonable. $30 off the shelf in Colorado. Nose is like ether. Smooth nice wheated bourbon. Mellows with butterscotch afternotes. Prefer Makers.
Caramel Sweet with a little peaty bite in the tail
Tasty bourbon, but i refuse to give a good rating when you see pricing like this. I just bout a 1.75 ltr of Special Reserve at my local liquor store for $35. I don't care if it's hard to come by in other states this price is preposterous and Flaviar should be ashamed.
One of my favorites
Price gouging aside for a 20 dollar screw top bottle (I paid 60 like an idiot, never again for any bottle) This stuff just isnt that good. It taste like 20 dollar bourbon because thats what it is. Paying ridiculous prices won't net you a better product. It just proves you are a fool like me.
Love this whiskey. Its incredibly complex. Will not disappoint unless you were nursed on Pappy.
Very good drink, Smooth, little sweetness, not very harsh at all with little burn. Awesome over ice! Waaaaay overpriced on here! You can find it for 20$ in the stores, if they have it.
Good whiskey - not worth secondary market price. Easy low proof sipper.
An incredible bourbon for $30! Sweet and well rounded, I prefer the higher proof 107, but this one is great. The price on here is rediculous, just go to a nearby liquor store and I bet you can find it for cheaper. Way more interesting drams at the $100 price point.
Part of the most overrated line of bourbon in existance, despite the coveted and sought after nature of the Weller line this is nothing more than a bottom shelf, budget wheated bourbon. If you pay anymore than $30 for this you are an idiot.
7.5/10 - great mixer
Near perfect, but absolutely viable as a daily drinker. Too delicious as a mixer. A bit hot out of the gate, but calming with an oaky and sweet mid and finish.
This is a good Bourbon for everyday drink.
Very smooth, one of my favorite Bourbons.
On the palate is soft wheat, caramel, and citrus notes wrapped in a honey butter. Lingering sweet black pepper and slight oak char on the finish with a medium tail. Well-balanced and warming wheater. After serving in the Louisville Brigade during the Mexican-American war, William Larue Weller returned home to his native Kentucky. His family had helped settle Kentucky in the late 18th century, and his grandfather, Daniel Weller, purchased a distillery in Nelson County in 1800. (When Daniel Weller died, his estate was inventoried and was said to contain three whiskey barrels, two stills, one mash kettle and numerous dry kegs). Upon his return to Kentucky following the war, W.L. Weller joined the family business and began working at his grandfather's distillery. Weller had a sharp palate and a keen sense for business and in 1849, he introduced the first bourbon ever that used wheat as its secondary grain instead of rye. Wheated bourbons (including Pappy Van Winkle and Larceny Bourbon, which eventually imitated W.L. Weller's mashbill) have a softer and more gentle flavor profile as compared to bourbons that use rye as their secondary grain, and have a slightly sweeter taste. Weller's bourbon was incredibly popular in antebellum America and ultimately forced him to place a green thumbprint on his invoices and barrels as a certificate of authenticity.
Amazingly sweet and drinkable. The perfect bourbon if you can find it for a good price
Very easy drinking, approachable, non-aggressive bourbon. Won't overwhelm noobs. It's not magical though and it's certainly not worth $90. I get this for $27 a bottle in Oregon, but each store gets an allotment so sometimes you don't see it for weeks. Still, I'd never pay $90.
Smooth, butterscotch finish. Delightful bourbon.
Classic.
Second favorite behind Weller 12. Smooth, sweet, full flavored, and yeah, smooth.
Outstanding bourbon, unfortunate price.
Decent bourbon. Not hot, mild wheat and caramel. The Flaviar price is absurd, however. I can buy it at my local liquor store for $22.99. It's worth that; it's not worth more than $25.00 tops.
Wow, where do you live? Might be worth the drive.
$27 a bottle outside of Portland, Oregon. Stores are given a small amount at a time though, so you have to buy it when you see it.
Excellent drink
Alcohol, sweet on the nose...butterscotch? Definitely a wheater on the palate, fruity with a bit of heat. Has a short, sweet finish.
Very good bourbon! Price is way too high on here, and it is hard to come across. Wish it was more readily available.
Decent bourbon for the price. Heavy wheat flavor.
So I don't look at bottles that don't have a cork. But I will say this. If you can find a bottle especially for the $18 range that total Wine More is selling it for. Some good hooch!!!
If Buffalo Trace and Eagle Rare had a baby, it would be named Weller Special Reserve. It takes on the best of BT and the worst of ER, yet is tougher to find than the aforementioned because of its name.
Very smooth drink that I would grab whenever you see so long as you get it in the $35-$50 range. Little too high on here.
Very nice go to wheated bourbon
I think I enjoy this more than the 107. Nose has honey, butterscotch and sweet smells. The taste brings more sweet smells with slight wheat and a few floral notes.
This is a very smooth easy to drink Bourbon with a ton of flavor. Impossible not to like it.
This is incredible if you can find it, same flavor profile at Pappy, I did a side by side tasting, and no doubt Pappy is better its not THAT much better. The big difference, as this dissipates on the finish, the Pappy finishes long and complex.
For such a low price point, this is an exceptional bourbon. WHen you see it on the shelf, buy it.
Really solid bourbon, nice brown sugar and caramel notes!
A longtime favorite
Very nice
It is smooth, delicious, and one of the best sipping whiskeys I've ever had. It is a go to!
Smooth taste, worth getting.
Pretty good for the price but folks who think this is pappy are out they minds. The ethanol is a little too forward for me. In the price range I think it's second to Elija Craig. After going back to this a couple more times I like it more and more each time.
Which Elija Craig?
My go to
A nice wheated Bourbon if you can get it for at or near retail price, which should be around thirty dollars. Honestly Makers is just as good if not better. It is absolutely not surplus or reject Pappy. That persistent myth is just about the only reason the prices on this bourbon have been driven up to idiotic levels.
Very solid if you get at retail vs what they are listing at here
Like it. The backend bite surprised me.
Amazing !!!
Very Tasty, but I'm more of an E.H. Taylor small batch kinda guy. Still better than most in my opinion
Good everyday wheater. Nothing special, but good.
This is Special Reserve is amongst my daily sippers. The popularity of SR has made it a hard to find, low priced bourbon. I usually pick up a bottle to have on hand when I see it. Taste wise, it is a smooth low-proof bourbon that goes down easy. I personally find the front end to not be as sweet as other bourbons with hints of vanilla and citrus while the finish is shorter with dull grain and earthy tastes. I recommend this bourbon if you can pick it up for under $30, over that and I'd look for something else.
Not the best Weller, but I still like it
This is my favorite reasonably priced bourbon right now. I'm you taste the sweetness of caramel and butterscotch with a bit of spice at the end. Great to sip on ice or in a old fashion. It's getting hard to find.
It's Weller Special Reserve...it hasn't really ever been anything special. Due to its "highly allocated" status recently, people tend to go crazy over it for no reason other than its name. It's decent, especially for the (retail) price. Makes a great cocktail, but that's about it. Definitely not Weller's best. It's a smooth, mellow sipper. If you find it for a reasonable price, definitely get it. I wouldn't pay the markup for it ever.
Meh!
Wasn't that impressed
Very smooth, awesome wheated bourbon
Could it be the surplus Pappys as has been suggested by some experts? The folks at Buffalo Trace are doing something right
The absolute best every day drinking bourbon! Love it!
Solid bourbon, if you can find it
My first wheaten Burboun. Definitely different than other Bourbons. Worth a try but may take some getting used to.
Separating out all the BS / hype, this is really good whiskey. I've done blind taste tests with other wheaters and this (along with the Antique and 12 yr) always come out on top for me. The only caveat I give is this is a wheater. If you don't like the more fruit forward and mild flavor, and prefer the "big" oak, caramel and spice of higher proof or high rye bourbons, this may not be for you. But for other - IF you can find it at something close to MSRP - grab a bottle!
Rich, sweet , and smooth.
Okay, but not that special, there's better bourbon for the price. 25 to 30 maybe but don't pay more.
Great flavor combination and very smooth! Would recommend for non-whiskey drinkers even straight or on the rocks. (I drank this side by side with the Antique 107 and Full Proof. It was second to the 107.)
Pretty darn good
Color is a dark Amber. Nose gives notes of oak, leather, and bread, with an overall sweetness shining through. First sip is a balanced sweetness, toffee with a buttery undertone. Notes of nutmeg and vanilla finishing the palate, before a pleasant appearance of oak and the slightest burn that lingers just enough to remind you this is 90 proof Bourbon. Overall this is very good and very easy to drink.
I like it, but I think it's overated.
Only problem with it is that it flies off the shelf too quickly. One of my favorite table bourbons. So smooth.
Sweet and smooth. Not harsh at all. Want more!
Very smooth, not much bite. A bit of petroleum on the pallet.
Smooth and sweet, and bitter
A lovely light-bodied whiskey. Goes down very smooth.
Another gold standard. Not Widow Jane 12 but right up there.
Solid
You want a smooth bourbon? Blend wheat into it and stamp that historic "W" on the cap.
Good everyday drinker
Excellent as always, smooth, tastes as described.
Really great bourbon but I can find it for 25-30 usd around me..
I agree. Fantastic bourbon but I can get it here in GA for $25.99
Absolutely. Max $45. Good bourbon, but that price is ridiculous.
Load more reviews
Back
A Dram for Your Thoughts
Cancel