Lagavulin Distillery
Distillery
Founded in 1816
Lagavulin Distillery is located in the Kildalton area of the isle of Islay, in the small Lagavulin Bay. Standing right on the shore, it has a wooden pier extending into the sea that used to serve as a docking for ships bringing supplies in the bay and leaving with Whisky.

There are records that refer to production in Lagavulin, of significant enough volume to be written about, back in 1742. It is believed that distillation and the production of water of life, was done by monks in this area of Islay, as far back as the 14th century, with some of that taking place at Dunyvaig castle in Lagavulin Bay.

Lagavulin Distillery was legalised in 1816 by John Johnston, but it was the Mackie family, who entered the business in 1850, that influenced Lagavulin the most and made it one of the larger Islay distilleries.

Peter Mackie, who was the head of the distillery for close to 50 years, was known as "restless Peter" among the employees, for he was never short of something new to do and liked to say that "nothing is impossible."

At Lagavulin Distillery, barley is dried over peat fire and Whisky is aged in ex-Bourbon and Sherry casks, while being exposed to the influences of the sea. As a result, Lagavulin malts have complex character, where peaty and salty notes combine with the Sherry sweetness.
Flavor Spiral™
About The Flavor Spiral
What does Lagavulin taste like?

The Flavor Spiral™ shows the most common flavours that you'll taste in Lagavulin Scotch. It's based on all Lagavulin drinks in our large database and gives you a chance to taste Lagavulin before actually tasting it.

We invented Flavor Spiral™ here at Flaviar to get all your senses involved in tasting drinks and, frankly, because we think that classic tasting notes are boring.
Distillery Details
Country

Region

Established

Owner

Type

Number of stills

Visitor center

Status

Address

Distillery Cottages, Lagavulin, Isle of Islay PA42 7DZ, United Kingdom

Phone

Website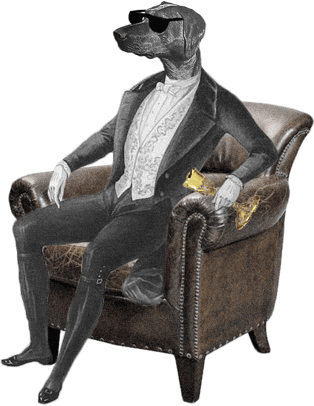 Dog Dogson's
Smartass
Corner
Lagavulin was one of the most popular names among single malts already in 1904. According to the Whisky writer of the time, Alfred Barnard, it was "...in such demand that the orders exceed the output".

In 1908, Peter Mackie built a second distillery at Lagavulin and called it Malt Mill. It closed in 1962, and there's only one bottle of its Whisky known to exist that is stored at Lagavulin Distillery. However, if you watch the movie Angel's Share, you might believe otherwise…



About
Islay
Islay - Home to the peated beasts.
The southernmost island of the Southern Hebrides is is the
fifth-largest Scottish island
. Whisky-wise,
Islay
is characterised by malts that are pungent with peat, smoke and salinity, revealing their complexity layer after layer. There are
eight working distilleries on Islay
.
Even the island's name is shrouded in complexity; the proper
pronunciation of Islay
is 'eye-la'.
Video transcription
Peter: What I miss about Islay, it's a great community spirit in Islay. And right from the word go 10 years ago, I can still remember introducing myself to people that I was going to be working with and the usual answer was, "Oh, we know who you are and we know your relatives." So that was kind of them welcoming me into the community. And you kind of feel like a family. It's like a big family that you're in. And if you're in trouble or if there's anything going wrong, you're needing help, they all rally around. And the same token if someone's needing your help, you all rally around and help each other out.

I've been in Islay for 10 years now. I originally come over to look after Port Ellen Maltings and the production site there, producing malt for distilleries in Islay. I also had a dual role, that I looked after engineering team at the same time. And after about five years doing that dual role, three years solely doing production of the malt at Port Ellen Maltings, and then I moved on to a growing opportunity to become the manager of Lagavulin Distillery and I've been here for two years.

The lucky person that's taken over from me is Georgie Crawford, who's originally from Islay. And I've sort of handed the baton over, or the bottle over shall we say, to Georgie for her to follow a hard act, I think, give myself a bit of praise. And I wouldn't be like that without the team that was round about me. She's got the same team. I've set her a hard target to maintain, keeping the visitors coming and increasing, if possible, the amount of people that come over to Islay and develop people that love Lagavulin Whisky.

Georgie: Lagavulin obviously, is a single malt. We want our customers every time that they buy that bottle, that they know exactly what they're getting every single time. And it's incredibly difficult because there's natural variance in the process and there'll be variance in the malt. We obviously have to...everything we do has to beat a certain phenol or smoky level. So it is about, sort of, making sure here that we've got this exact same spirit being created and it is incredibly difficult to ensure that that's happening. But really that's what our role here is.

Peter: I was born and brought up on a farm near Stirling and my father was a farm worker there. So my mother and my father each summer holidays, my father only got two weeks holiday a year and during that holiday, we'd load the car up and with three of my...my three brothers, myself, my two brothers, my mother and father, we would start and set out towards Kennacraig and to the ferry terminal there. And we would go over and we'd spend two weeks on Islay actually working on the croft helping my uncle Callum at that time, taking in his peeps or harvesting the hay. So it was kind of went out of one job and into another job and we loved it, it was a great adventure for us. The whole trip leaving the house, to actually getting on Islay.

Our uncle, Angus McArthur, the famous Angus McArthur of Lagavulin. He said, "You need to come along and I'll take you round the distillery." I can still remember driving up to the distillery. The layout's different from what it is nowadays, the office is on the other side of the road. And when we're going in the office and at that time, the manager had on his shelf, it was jars of new made spirit. And I can still remember looking up at the jars and I remember a snake in one and a lizard in another one, so these were preserved in the new made spirit. And that was on display in the manager's office. And then big Angus came and got us and he took us round the distillery. And I can remember standing in the front of the spirit safe and Angus was explaining to me, I cannot remember what he said, but I can remember him telling me what was happening in the storehouse at that time.

For me, starting off at Port Ellen Maltings, producing malt. We supplied not just Lagavulin but we supplied other distilleries on Islay. It's kind of understated the real importance of Port Ellen Maltings for producing malt for Whiskys that now, are famous throughout the world. And I feel really proud to be a part of producing that malt that is most of Islay distilleries in their whiskey. But Lagavulin especially, the... You know when you walk into a distillery and you just know right away whether everything's okay or everything's not okay and you have a special feeling. Taking into account that I had been there as a small child, everything just feels right about Lagavulin.

Georgie: When I was at Talisker and people would say to me, "What's your favorite Whisky?" I would say, "My favorite Talisker or my favorite Whisky?" Because I knew what my favorite Talisker was, and Talisker was definitely in my top five, but Lagavulin was always my favorite Whisky. And I think if they'd said to me a year ago, "What would your choice of distilleries be?" Out of everything in Diageo, I would have said Lagavulin because, for me, it is the peakest. It is the top of all of Diageo's distilleries. And growing up here for me, and listening to the way people talked about different whiskeys and picking that up through my life and also, sort of, working in the off-trade. It was that Lagavulin was really the king of the Islay Whiskys, as well. I mean, I certainly feel that about the character of it. I don't think there's a character of another Whisky like it at all. I think it's quite stand alone. And when you taste a Lagavulin, you know it's a Lagavulin. Whereas maybe some other Whiskys you might taste, you might, "Oh, it could be this or that." You don't really have that with Lagavulin. It's really quite independent and unique.

Peter: Well I can trace our roots back. My father actually took a trip into Inveraray Jail, just to look back at the logs there. Because he'd heard the story on Islay, that one of our distant relatives had actually, he'd been put in the prison in Inveraray because he had the last illicit still on Islay, that the Customs and Excise knew about. So the Customs and Excise could never find out where the still was. And my, sort of, distant relative, he knew where it was. It was on the croft, but he wouldn't tell the Customs where it was. So he actually got locked up for 30 days. And he got locked up...everybody kind of rallied around. So there's an entry in the book in Inveraray Jail where that was. And that was in 1830, as far back as then, so relatives were on the croft way back then. So all of his work got done in the croft when he was away. He come back a bit of a hero at that time for not letting on to the Customs and Excise where that was, where the actual illicit still was. I was lucky enough during one of my recent years on Islay, my father come over and he actually took me down to the cave, the cave's still there, and showed me where they used to lower him down by a rope. You couldn't get down by the sea, you had to get a rope. And that's why they could never find it. You had to be lowered down by rope and then they'd take the rope away with them. So they wouldn't know where the cave was.

Georgie: Well, obviously my dad's absolutely delighted at me getting the job because he's a big Whisky drinker. I mean, he likes Lagavulin but he's actually a Blends drinker and he's always been a big fan of White Horse ever since he came to Islay himself. When we moved here when I was three and my dad took on a pub down in Port Ellen. And my mom and dad come over to run it and White Horse was all you saw in the gantry. And I think that's when his passion for drinking White Horse started. So he's quite delighted now and he was actually on the phone the day I sort of announced I was coming, straight away. "Do you think I can go up there and get a bottle out the staff shop?" So luckily I did take him one back last week, so he's over the moon about it. I think he's just incredibly proud to have me come home. The week that I came home was actually 20 years, that week, that I'd actually left Islay when I was 13. And during that time it's only really been coming home a couple times a year to visit my dad and my stepmum here. And so I think for him he definitely had a bit of a tear in the eye when I, sort of, arrived back a couple of weeks ago. And I think he's over the moon and incredibly proud.

Well, the distillery, it's the same as Islay. I mean, there is a huge sense of family and community and I think, quite rightly, the people of Islay also feel a little bit of ownership over the distilleries on the island. Just because of the history and everyone on Islay will have some story or some connection to the distillery. I mean, so it's always felt to me like it was home, we've always had these great connections to it. And although I left, you know, I was only 10 years living here, and 20 years away, it'll always be my home and it always has been my home and there's always been these huge connections and big extended family that lived here on the island.