Heaven Hill Distillery
Distillery
Founded in 1935
Immediately after Prohibition ended in the United States in 1933, a group of investors got together to ensure they would get in on the ground floor of the rebounding market. The investors included several members of the Shapira Family, and the famous Joseph L. Beam.

Together they founded the "Old Heaven Hill Springs Distillery" in 1935, on the outskirts of Bardstown, Kentucky. The Shapira Family quickly bought-out all of the other investors. They still control the property to this day.

Now known as the "Heaven Hill Bernheim Distillery" — it is one of the top ten suppliers of spirits in the United States, controlling the second-largest inventory of Bourbon Whiskey in the world. It is also the only remaining family-owned distillery in Kentucky.

The distillery grounds are massive, with 22 huge, multi-story rick-houses across hundreds of acres of land. They produce sixteen brands of Bourbon, and dozens of other spirits and liqueurs.

Their core Bourbon brands include Elijah Craig, Evan Williams, and Heaven Hill nameplates, that have formed the foundation of their business since day one.
Flavor Spiral™
About The Flavor Spiral
What does Heaven Hill taste like?

The Flavor Spiral™ shows the most common flavours that you'll taste in Heaven Hill American Whiskey. It's based on all Heaven Hill drinks in our large database and gives you a chance to taste Heaven Hill before actually tasting it.

We invented Flavor Spiral™ here at Flaviar to get all your senses involved in tasting drinks and, frankly, because we think that classic tasting notes are boring.
Distillery Details
Country

Established

Owner

Visitor Center

Status

Address

1064 Loretto Rd, Bardstown, KY 40004

Phone

Website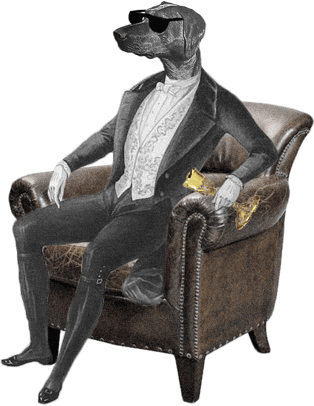 Dog Dogson's
Smartass
Corner
In 1996, more than 90,000 barrels, and one of their production buildings were destroyed in a fire. That's almost 24 million bottles-worth of premium American Whiskey. Rivers of flaming spirit were flowing in and around the distillery.

Heaven Hill is a well respected distillery, even amongst their competitors. After the fire of 1996, the local major distilleries Jim Beam and Brown Forman shared their stills with Heaven Hill while they rebuilt.
Video transcription
[music] There's no place in the world quite like Kentucky. It is a land of incomparable natural beauty, from the stately Appalachians that fill in the mornings with cool mountain mist to the thundering hooves of galloping thoroughbreds as they bolt across our bluegrass pastures to the magnificent shimmering vistas of our Western Waterlands. We are a state that reveres and respects the bountiful natural resources we find all around us. They are as splendidly pure and humbling today as they were centuries ago when the first pioneers set foot on to Kentucky soil.

Of course, back then we weren't Kentucky. We were Fincastle County, Virginia, a part of America's New Frontier. And to encourage people to move here, the Virginia legislature passed the Corn Patch and Cabin Rights Act in 1776. It proclaimed, "If you move to the western frontier before 1778, put up a cabin and planted a one-acre patch of corn, you are entitled to 400 acres of land." Well, the settlers came in droves. And many, especially those of German and Scotch-Irish descent, brought with them a keen understanding of the art of distilling.

Historically, they distilled grains like rye or wheat or unmalted barley. But because here corn was in such abundance, the settlers began distilling their excess corn into corn Whiskey, a clear liquid with a pleasing sweet taste that was eventually to become what we know today as Bourbon. One distiller and the namesake of our most popular and most celebrated Bourbon, Evan Williams, was so enthralled with the new corn liquor as a saleable commodity. He opened Kentucky's first commercial distillery in 1783 on the banks of the Ohio.

Most of the corn liquor produced back then wasn't aged nor did it stay in Kentucky. It was shipped from what was then Bourbon County down the Ohio and Mississippi Rivers to an anxiously awaiting market in New Orleans, then on to the rest of our emerging nation. But Kentucky was a state just waiting for Bourbon to happen, especially here in central Kentucky where, at one time, distilleries dotted the countryside. That's because all the ingredients necessary to make Bourbon are right here. Pure limestone springs bubble naturally from the earth. Bourbon's main ingredient, corn, grows abundantly in Kentucky's rich fertile soil. Stands of white oak used for barrels are found throughout the commonwealth. And, most important, our seasonal climate, hot summers and cold winters, is ideal for the making of Bourbon.

But there was one critical step that had to come about to complete the creation of Bourbon as we know it today. The unique process that creates Bourbon's distinct color and flavor had to be discovered. As the story goes, back in the late 1700s, a young preacher named Elijah Craig, who was also a part-time farmer and distiller, had a small barn fire. It didn't do much to the barn. But it did char the Whiskey barrels he was about to fill. The good reverend, being too frugal to discard the barrels, filled them up with his good corn Whiskey anyway and sent them on their way to New Orleans. As the barrels traveled the six-month journey, the Whiskey interacted with the charred caramelized inner walls of the barrels, and a magical transformation took place. When opened, the corn Whiskey had a vanilla-like flavor and poured with a reddish hue. Customers found it a whole lot smoother and tastier than the Whiskey they had been drinking. It wasn't long before people were asking for that special red liquor from Bourbon County. Eventually, they shortened that and just asked for Bourbon. And that's why Bourbon has been aged in new charred white oak barrels ever since.

Now, more than two centuries later, the craft of making Bourbon has advanced to a true art form here at Heaven Hill. Founded by the five Shapira brothers in 1935, Heaven Hill was one of many small independent distilleries that opened shortly after the repeal of prohibition during the height of the great depression. And while most of those distilleries went out of business or were gobbled up by multinational conglomerates, Heaven Hill remains to this day family-owned and fiercely independent.

We answer to no one except our own rigid and uncompromising standards. That means we can make Bourbon exactly the way we think it should be made. There are many things we do to make our Bourbons better. A prime example is our continuity method of production. While other distilleries shut down production for extended periods of time, Heaven Hill is the only distillery that makes Bourbon every month of every year. That guarantees that the Evan Williams Bourbon you buy tastes the same bottle to bottle year after year.

We also consider age to be a decisive contributor to a Bourbon's quality. So our family's commitment is to extra-age our Bourbons to their full maturity and flavor. Our independence also allows us to focus on creating extra-special Whiskeys that appeal to Bourbon lovers who appreciate the unique characteristics of our specialty Bourbons, like the original extra-aged small-batch Bourbon, the world's only vintage dated single-barrel Bourbon, and the world's oldest single-barrel Bourbon. So you see, we pride ourselves on all the things our independence allows us to do that makes our Bourbons all that much better.

And all of our Bourbon-making takes place under the watchful eye of our resident artists, master distillers Parker Beam and his son Craig. Their family has been making Kentucky Bourbon for eight generations. Parker's father Earl preceded him as our master distiller. And, now, Parker and his son Craig continue the family tradition.

We begin by finding the finest corn available. In fact, most of our corn has always come from farmers within 70 miles of the distillery. Then to the exacting specifications of our master distiller, we include the delicate flavors of other grains, like malted barley, rye, or wheat for added richness and taste. As the pioneer Bourbon makers discovered centuries ago, there's no better water for making Bourbon than the limestone water in Kentucky. It is naturally filtered, rich with minerals and iron-free. We blend that water with the grain. This mash is then gently cooked until the starch in the grains turns to sweet fermentable sugar. It's at this point we add our own special strain of yeast, the same strain of jug yeast that has been refined, nurtured, and protected by our master distillers' family for 8 generation.

Before we can ferment the mash, a small portion of the previous day's production is added. We call this the sour mash method. When after several days, the fermentation process ends, the distilling process begins.

Here in our 80-foot copperhead column stills, the fermented mash is heated to produce alcohol-laden vapors that rise from the mash. We condense those vapors and distill them a second time to produce a pure, clear smoother [inaudible 00:09:15] that is ready for aging in new charred white oak barrels. It's put up just as it comes off the still with absolutely no additives, no artificial colors, no aromas or flavors. Here in the confines of our traditional open-rick warehouses, the true magic takes place. And here at Heaven Hill, Mother Nature controls the aging process as the natural weather conditions run their course. And each season leaves its own mark on each barrel of Bourbon as the hot summers and cold winters marry the taste of the mellowing Whiskey with a charred caramelized white oak barrel that holds it.

This natural aging process brings out the amber color and mellow flavor of our fine Bourbons. Because we extra-age our Bourbons, many of these barrels will be here for 7 to 10 years, like our Evan Williams brand. Some will be here as long as 18 years, like the world's oldest single-barrel Bourbon, Elijah Craig. And each added season chronicles a new chapter for each barrel on its journey to full maturity. Only our master distiller decides for sure when a barrel of Bourbon has reached its peak of perfection.

And when that Whiskey sees the light of day for the first time in years, it flows a rich golden amber, and it tastes a [inaudible 00:10:52] more mellow than the day it poured from the still so many years ago. We believe it's the very best of the great Kentucky Bourbons. It's aroma, color, and taste say it all. And people who know good Bourbon seem to agree. That's why today our Bourbons are shipped around the world. From the quality of our ingredients to our master distiller's special eight-generation yeast to our continuity of production to our extra aging, each step is part of that independent spirit at Heaven Hill that makes each of our Bourbons a true work of art.