Price, Shipping & Taxes may vary by state and will be recalculated at checkout.
Authenticity Guaranteed
We guarantee every product we sell is authentic.
Free Shipping
Flaviar Members get free shipping on their orders.
Buyer Protection
Money-back guarantee if things go wrong.
A living Bourbon legend.
This phenomenal
Bourbon
is a product of Louisville Distilling Co., a distillery rooted in
200 years of Bourbon
heritage that creates
artisan, hand-finished
Spirits. The Angel's Envy is, as they say, their masterpiece, and was inspired by legendary Master Distilled
Lincoln Handerson's
lifetime spent crafting fine Spirits. They offer two other expressions: a cask strength Bourbon and a Rum finished Rye.
For the production of
Angel's Envy Port Finished Bourbon
only mineral-rich Kentucky limestone water and locally sourced grains are used. The Bourbon is aged for up to 6 years in the upper floors of the warehouse, and finished for another 3-6 months in port casks made from French oak that are imported directly from Portugal. My, oh, my gimme, gimme!
Its godly flavor will bless your palate and make you pray for more.
*No returns or refunds available for personalized items.
Category

Style

Region

Country

Alcohol

Distillery

Age

Chill Filtered?

Maturation

French oak & Port cask finish
Flavor Spiral™
About The Flavor Spiral
What does Angel's Envy Bourbon Whiskey taste like?

The Flavor Spiral™ shows the most common flavors that you'll taste in Angel's Envy Bourbon Whiskey and gives you a chance to have a taste of it before actually tasting it.

We invented Flavor Spiral™ here at Flaviar to get all your senses involved in tasting drinks and, frankly, because we think that classic tasting notes are boring.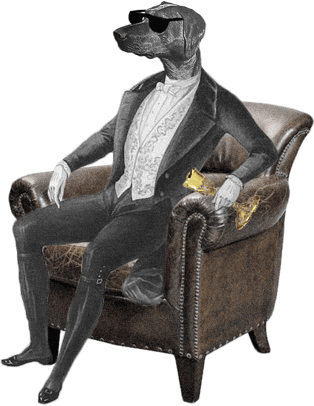 Dog Dogson's
Smartass
Corner
Bourbons are very high in vanilla, as American White Oak is naturally high in vanillins.
Tasting Notes
Appearance / Color
Gold with amber hues.

Nose / Smell / Aroma
Maple syrup, vanilla, toasted nuts, spices.

Flavor / Taste / Palate
Smokey undertones, ripe fruit, chocolate, creamy vanilla, spices with sweet candied notes of tangerine.

Finish
Clean, lingering, smooth, silky finish with a hint of Madeira.
More drinks we think you'll like
Ratings & Reviews
My new favorite
This seemed to be a let down when i first opened it. However, towards the end of the bottle i started finding a blueberry note in this that is delicious. It comes in with the Carmel and honey. This is an easy sipper and easily one of the most refreshing bottles of bourbon you'll find.
So smooth, never lasts in the house!
I fucking fell in love with this bottle at first sight... or sip rather. Regardless, it is such an amazing bottle. Everyone's different, but to you'll understand one day
A wonderful bourbon to sip over ice.
Smooth and delicious! Subtle notes of port.
Very smooth. The chocolate notes really come through. One of my favorites.
This is a very sweet young tasting bourbon. It's a wonderful all day regular sipper. It's full of maple syrup notes. It's clearly young and not very complex but that's true of many bourbons. That doesn't mean they are bad. I'd certainly buy Angel's Envy again. My local shop has a limit of "one per customer" so it's very popular.
One of my favorites
One of my favorites.
Exceptional! Very smooth and flavorful. We enjoyed this while out dining (finally) and my son purchased it for me for Father's Day. A great add to my collection! Enjoy.
Smooth and sweet. Tangy finish.
Still one of my all tile favorites
Smooth, good price point, great sipping
The Port Barrel finish gives it a great lasting taste. Very smooth! I love the vanilla & chocolate flavors.
This was the first time tasting Angles Envy and it won't be the last .
Blown away at the flavors! Drank neat and it was amazing!
Wow, really smooth! Love this!
This whiskey is amazing and I'm glad it's not very expensive. It's very smooth and sweet. It might be my favorite whiskey right now.
I am not a seasoned whiskey drinker by any means but I do enjoy the smooth taste of Angel Envy. It is my go to favorite when I occasionally enjoy a drink before bed!
Been drinking this for years. It's my standard for judging all other bourbon
Easy and quick process, with lots of information to make the right choices
As good as advertised!!
Very good. Smooth. Hint of cinnamon. No water or ice needed. That would ruin it in my view.
Smooth. Excellent.
Awesome
Loved it
Easy as Sunday morning. Great start, smooth ending.
Loved it! Have used it in old fashions. Used it just to sip over ice! Great taste!
very smooth!
Smooth, but too light on the flavor and the port is not very noticeable.
Very smooth with a sweet vanilla caramel finish. Best served neet. I like it a lot!
Get the vanilla and fruit. Smooth, quick finish.
Smooth with a sweet spicy bite.
A little on the sweet-spicy side but fairly smooth
Thin, sharp, with unbalanced sweetness.
My favorite!!
Tasty and good balance of spice, little on the sweet side.
Smooth and I love the 2nd cask finish on the bourbon.
I definitely get the fruit, spice, smokey and nutty flavor but not much else. Overall it is better than most that I have had but the price could be lower. It's not something I would rush to get, but it's not terrible. I would get again, just a long while from now.
I love this bourbon! This is a great bourbon for people new to the bourbon world. Has a sweet flavor and a very minimal bite.
A great tasting and smooth bourbon to share with friends getting into the craft.
Perfectly balanced from nose to finish, with notes of chocolate and cream mixing with light fruit and smoke. I had to hide the bottle because it was so easy to drink.
I prefer Irish whiskey over American, but this is definitely my favorite bourbon I've tried.
Complex and bold Bourbon.
This has become one of my favorites, smooth, nutty, Smokey flavor.
Really good. Flavor spiral is right on. Exceptionally smooth for a 4yr old, but just enough bite that you expect in a bourbon. Extremely drinkable, and good price ($39 at my Costco). Will definitely buy it again.
Smooth. Best at room temperature. No ice needed for this one.
So good! Flavor is smooth and complex, definitely one of the best bourbons I've ever had.
Bold flavor that ends on a sweet high note when the port finish kicks in.
I ordered this on a whim to sample during one of their video events. I should have learned after 49 years that when I do things on a whim, I usually wind up disappointed. The bottle is certainly neat to look at but its contents were a letdown. I should have known by the light color of the whiskey that things were amiss. This "Bourbon" tastes as watered down and thin as the color suggests and it's "unconventionally delicious finish" has a sweetness that hides the tastes that make Bourbon, well, Bourbon. There are Bourbons out there that are half the price that hit the nail on the head. If anything, Angel's Envy is for a novice whiskey drinker who hasn't learned to appreciate the edge of a truly fine Bourbon. I am not normally snarky, but any angel that has ever had the opportunity to sample good Bourbon is certainly not envious of this. This bottle is going to wind up in the Christmas eggnog.
Very smooth one of my favorite bourbons
Very smooth and one of my favorite bourbons
Immediate heat with some sweet fruit and a spicy, smokey finish.
Always A good drink
Vanilla and caramel are obvious on the palate, but cinnamon and sweet chocolate cut through. Finish is warming with floral and oak notes with a medium tail, but well-balanced. Surprisingly not overly sweet considering the port age. "I'll never forget," says the late Lincoln Henderson, the master distiller at Angel's Envy, when referring to his days as an undergraduate student at the University of Louisville. "We were having Christmas break and I couldn't go home, so we decided to do research on bourbon. We drove down to Texas and we bought about five cases of bourbon. I think we spent our whole three weeks of Christmas break with Ancient Age." After graduating college, Henderson joined Brown-Forman as a grain chemist and was eventually promoted to Master Distiller. During his 40-year tenure at Brown-Forman, Henderson honed his skills while developing new brands such as Woodford Reserve Bourbon, Jack Daniel's "Gentleman Jack" and Jack Daniel's Single Barrel Whiskey. In addition to being responsible for the development of new products, Henderson oversaw quality control, technical distillery supervision and sensory evaluation. "I never regretted a day when I had to go to work," says Henderson, who was awarded Malt Advocate's Lifetime Achievement Award and was an inaugural member of the Kentucky Bourbon Hall of Fame. After retiring from Brown-Forman, Henderson decided to go rogue and launched Angel's Envy Bourbon. "Angel's Envy is a lot of things," says Henderson. "It's my life's work. It's a whiskey of incomparable smoothness. It takes into account over 200 years of bourbon heritage and mingles it with over 400 years of port wine heritage." The name is derived from the term "angel's share"- the portion of whiskey that evaporates as it ages in wooden barrels. After tasting the bourbon, Henderson realized that the angel's might want a larger cut. Angel's Envy Bourbon is made from a mash of 72% corn, 18% rye and 10% malted barley, all of which are non-genetically modified and locally-sourced. After the grains are harvested, they are fermented using an exclusive strain of yeast. "The major factor in making your whiskey different from anybody else's is your yeast," says Henderson. "Yeast are like your children. You have to raise these yeast and cultivate them to keep the same profile every time. If you don't, then your whiskey is going to go all over the place." Following fermentation, the bourbon is distilled before being aged in bespoke Bluegrass Cooperage barrels, which are made from air-dried white American oak that has been aged for one year. "When we had the barrels made for us, specifically, the toasting level was very important to us because we know what that does to the finished product." Once the bourbon has aged a minimum of four years (and up to six years), the bourbon is double-barreled, or finished, for up to six months in 60-gallon casks that were formerly used to mature port. The casks, which are made of European oak, are hand-selected and imported directly from Portugal. "The barrels are true wine barrels — toasted, not charred," says Henderson. "They come to us shrink-wrapped and it looks like they've never been used, except that they have the wine that has soaked into the wood. We sniff them very carefully but don't alter them." After a six-month beauty rest in the port barrels, up to a dozen barrels are blended together. Then, the bourbon is non-chill filtered and brought to proof before being bottled.
I enjoy sipping this bourbon, smooth and spicy....
Just enough sweet, smooth, oak with a nice finish. Well balanced.
Certainly not a bad whisky, but a bit underwhelming. All of the vanilla, caramel, and fruit flavors were a little thin. Not much spice, heat, oak, or char, so if you're looking for a smooth drink, this one will do the job. If this were a person, they'd look real nice but wouldn't have much personality.
Not bad, smooth.
Not as strong an option for the price in comparison but still good
I loved it smooth with a hint of sweetness. I will buying another.
Must be a staple in every bar. Best bottle under $50 IMO
harsh flavour with odd after taste
One of my all time favorites, smooth and drinkable
One of my top favorites. Smooth finish with a bit of a kick. Awesome facility in KY
Loved it
I had tried this at a bar a long time ago. I loved the smooth rich flavor so much i still remember the taste so long after tasting it. Will go for a bottle of this sometime soon.
Nice front end flavor, decent vanilla.
Great port finish
Very smooth bourbon, not the average bourbon profile. However, it is a very nice treat to have on special occasions.
I never thought I would like a sherry cask finish on anything. This is a fantastic product. Nose to finish it does everything you want it to do.
Smooth, rich flavor
A repeat bottle. Rarely do I buy a second bottle of something. This one I did because I like it that much
Chocolate, sweet, port goodness!
Sweet, notes of honey and vanilla, not overly strong. Very good!
By far one of the smoothest bourbons out there. Try it neat first. The complexity of the flavor is amazing. It drinks like a more expensive bourbon but without the $100 price tag.
Lite and lovely
Love it
Way too sweet for me. My buddy swears by this bourbon and was disappointed when a couple places we visited didn't have it, so maybe it was the hype but when I finally tried it I just wasn't impressed. The spices just don't mix well together on my tongue. I normally prefer woody and fruit tastes in my whisky but this just didn't blend.
Nose: Cherry, honeysuckle, crisp alcohol Taste: Sweet port, light caramel, light woody spice Finish: light to medium tannins My absolute favorite bourbon whiskey ever (so far, let's see if Flaviar can change that!)
Unlike other bourbons, that finish does wonders for the flavor profile
Great smooth bourbon. Love it.
Still one of the smoothest and delightful whiskeys I have ever had and keep coming back to as a nice 2nd to 3rd shelfie bottle. No bar is complete without a bottle of this.
Excellent flavor, great nose smooth from start to finish!
Very smooth bourbon, port wine flavors up front with a burst of rich vanilla. Finishes with a bit of a fruit and some spice. One of my favorites so far.
Very good. Smooth.
Currently my favorite bourbon, very smooth, notes of vanilla, fruit and slight smokey. overall a great bourbon, will definitely purchase again.
Great taste, very drinkable.
smooth smells great and tastes great on the pallet. My favorite to drink neat so far.
Best bourbon I've tasted.
Tasty!
Love this bourbon!! Had some yesterday and had lots of fruit on the nose and tasted like honey and dry cherries. Will definitely be buying this again.
I'm only rating this a 9 because I am always hoping for a new 10. This is an extremely drinkable, very bourbon-y bourbon. It's smooth without losing any of the kick you want our of a whiskey, with a mellow smoky flavor that isn't thin.
Love it.
So drinkable, without being weak or thin!
Love this stuff. My go to. If I have half a bottle, I go get more. I usually drink this more than any. very easy drink. bottle is cool. poor on ice and it just gets better and better.
Very smooth, caramel and vanilla.
One of my all time favorites.
One of my all time favorites!
Very smooth. Nice light bourbon
Love the port cask finish, love the bottle, it's all good!
Definitely among my top 3 Bourbon's.
This is a great bar go to. One of the ways I judge a bar with bourbon - angels could be you're baseline and goes well solo or as a cocktail
A good bourbon.
Not my favorite and probably will not purchase again.
Angel's Envy is a personal favorite to share with an individual who has never tried a bourbon. It's a great introduction to the world of bourbons due to being aged in port barrels. It provides a smooth, sweet, rich flavor.
Love this bourbon for shots with friends who are trying bourbon for the first time. Great for sipping as well.
Fragrant and easy to drink...too much
Excellent all around. Great mouth feel. Doesn't burn. Great flavor and smooth finish.
The smell alone is intoxicating! Went through my first bottle of this way too fast, about to buy a second to be sure I always have some envy on hand!
Smooth very mellow taste
Nectar of the God's.
Vanilla bomb. Super smooth. Absolutely delicious.
This has been a favorite of mine for awhile. Neat or a real old fashioned is the way to go.
This is number one for me. Neat, rocks, even in an Old Fashioned; this bourbon is terrific. Very, very smooth and even finish.
A decent option when my Blanton stock runs dry
Try Noah's Mill.
Fruity whiskey, strong taste and flavor and well balanced through out.
It's the shit
What to say Have converted everyone that I have given a taste.
Smooth and consistent. Delicious neat or on rocks. Pick up some peanut taste on the finish.
Very smooth. Finish tastes ever so slightly of port.
A delightful splash of caramel in this, the port aging really comes through with a nice sweetness. One of the sweeter bourbon's I've had but the overall mellow complexity helps it away from being cloying. Best drank straight up, mellow enough that ice begins to destroy the flavor.
Long time favorite!
Delicious and smooth. One of my all time favorites.
Very smooth no strong bite
Love this whiskey. From start to finish, it's an amazing whiskey. I prefer it neat. Pairs nicely with a good cigar.
Good bourbon just not my thing.
Excellent smooth smooth great tasting bourbon whiskey. After drinking Angels Envy it's hard to drink anything else.
Angels Envy is some of the best bourbon around, distilled by a family of bourbon legends.
My favorite, and first choice!
Outstanding!! Very smooth.
Angel's Envy is a popular bourbon for both newbies and seasoned collectors alike. Finished in port casks, Angel's Envy brings a little something different to the conversation, and apparently people like what they hear. As such, I had not come across any bottles in the wild and had relegated this dram to my wishlist. On the way home from work the other night, I decided to stop at a fairly new liquor store that advertised state minimum pricing on all liquor with the intention of checking out their selection but not making a purchase. Lo and behold! a bottle of Angel's Envy gleaming like a golden beacon from the shelf behind the counter. And what's this? It's the only one left in stock? Shopkeep! Bring it to me without hesitation! I got it home and poured it neat into a Glencairn glass hoping it lived up to the hype and had not been an impulsive waste of money. The nose on Angel's Envy brings the fully expected and absolutely delightful scent of port wine over a base of dark stone fruits and vanilla. The familiar bourbon aroma of charred white oak is bolstered by the French oak of the port casks for a layered and earthy wood aroma. The palate starts sweet with a minty coolness and finishes with warm, peppery spice. Oily without being too rich, the sip begins with notes of citrus, vanilla, raisins, and roasted, spiced nuts. Baking spices and black pepper towards the back give bite without bitterness. The moderate finish is warm and has a lingering sweetness with chocolate, leather, and oak. I have tried other port finished bourbon that is dominated by the port, but Angel's Envy got the balance just right. I enjoyed it neat, but imagine I will enjoy it on the rocks and in a variety of cocktails. I certainly understand the love of this label and plan to keep it in my collection as long as I can find it.
Excellent not traditional bourbon. Would recommend it to anyone wanting to try a unique bourbon. Outside the box!
Very smooth. Slightly sweet.
Best I have had flavor notes very distinct
This is a very smooth drinking bourbon. Easy all the way through with a nice warmth at the end.
I absolutely Loved this! It has a luscious aroma, the vanilla with the hint of spice is wonderful. The finish is light and smooth. I will definitely order this again.
It was outstanding!! Very smooth and enjoyable. Makes for a terrific way to end a good day or anything for that matter.
As a beautiful full flavor Bourbon its just to good for everyday drinking. The kind of Bourbon you might share with others for those very special occasions.
So smooth yet full of flavor. Hints of vanilla and molasses with a slight touch of smoke that latches on the aftertaste
I love this bourbon. It's sweet with notes of vanilla and honey with an incredibly smooth finish
A great bourbon. I got this as a gift from a friend a few years ago and I just recently bought my 5th bottle. This one keeps me coming back.
Very smooth easy to drink clean with a nice taste
Very smooth clean taste easy to drink
A delicious bourbon, hard to find near me and i was excited to try it. A little harsh neat buy one cube and it opens right up. Nice caramel, maple taste with a light smokiness thats just right
slightly sweet finish. Very drinkable Bourbon for the price.
Slightly sweet finish. A nice drinkable Bourbon
Very smooth, great long finish...
Without a doubt, this is my favorite home bar staple. Perfect to sip neat or over rocks, and while it can finish a bit on the sweet side, I love it in mixed drinks as well. You absolutely cannot go wrong with this dram.
Every time I can get my hands on this, I thoroughly love it!! It's smooth, tasty and easy to sip & enjoy! This is NOT a get drunk Bourbon or mix it with anything; this is a take your time by a bonfire sipping Bourbon!
Nice sweet and smooth taste,
While this can be a little too sweet in mixed drinks unless offset with a strong, bitter mixer, it's a wonderfully smooth sipping bourbon with a great finish. Definitely a home bar favorite!
A Caramel & Banana or Fruity nose
Great nutty flavor with good grain notes
Nice Flavor, but in moderation
Strong take, smooth finish. Enjoyable on the rocks.
This is possibly the best bourbon I have ever tasted. It has some of the best flavor and after taste you could imagine.
Favorite
This is the smoothest bourbon that I have ever tasted. Whether over ice, with a coke or ginger ale, or even straight. This is my go to Bourbon.
Very nice, fairly smooth and interesting flavor overtones.
It was definitely something new to try! I enjoyed it over the rocks but My Husband did it as a shot...not a wise choice on his part! He almost earned his Wings!
Very smooth which is what I like. Excellent taste. Will definitely add it to the bar for a little change of pace.
Smooth and delicious
This is good, it is also hot. Drop a few drops of water in or drop an ice cube in and let it sit for a minute and after that you can actually taste the full flavor profile, without that it is tough to get all the small nuances without losing all your taste in a few sips due to heat. Lol
Very good but not quite up to the god like hype people talk about it with. Definitely going to be a fixture of my home bar though
This is a must have for any one that enjoys a sipper of high quality. It stands up all on it's own and truly tastes so good it's hard not to keep drinking and finish the bottle.
Very smooth. This is mild tasting and my wife's premium drinker. Not difficult to find and fairly priced for the quality.
Was my favorite until I tried the Rye
This is probably the smoothest bourbon I have ever tasted. Which is good and bad. I love this bourbon but the one thing I do miss is that bourbon spice and bite that is missing from Angels Envy. Smooth with a nice sweetness but not overly sweet.
This is truly a great bottle. Unique tasting notes and smooth. If you've never had it, buy a bottle. If you have had it, but a bottle.
Bourbon perfection, especially for the price.
It's a unique sherry flavor with the bourbon. I love the bottle, too.
Favorite
I think this is amazing. I am drinking it right now, actually. For the money it is the best I have had. It is smooth as can be. Great taste. No bite. Absolute dream bourbon.
Very Smooth Taste nice bottle will become a must maintain in my bar area
Smooth start spice finish
To me, this bourbon is perfect.
Love Angels Envy so much I could drink it when I first wake up. Long, smooth finish.
The sexy bottle puts you in the right mood from the moment you pour this delicious warm bourbon in your glass. With hints of spices and finished with a smooth caramel end. Always a staple on my bar!
I have to cross the state line to find this on the shelf, but so eorth it. This one is a staple on my bar.
By far one of the best and smoothest bourbon that I've ever had. Well worth every penny. Very reasonably priced.
I really enjoyed Angel's Envy, smooth and I really liked the port wine flavors. I usually go with something that's not as thin and a bit more bite, so this will be an occasional drinker since it's so smooth and priced a little higher.
Wow. Really good
This is my favorite bourbon of all time. Light and soft flavoring while it does not offer the normal burn, makes it a joy to drink.
This is the best I've tried. But I wanna be clear, I'm a beginner at appreciating spirits. This bourbon is a wonderful beginner spirit. Smooth is not enough to describe it. It's sweet and fruity and....VANILLA!!!! The kick in the teeth you would expect with all whiskey is just a loving punch in the shoulder from a friend with this masterpiece of distillation. This spirit makes me want to visit it's HQ for a tour.
You're very light and almost fruity flavor. I can see why people like it but it's not at all my style.
One of my favorites. I have gifted several bottles to family. It is a must for any home bar.
I thought it to be very tasty. And is as smooth as your little sisters ass. Will be ordering another bottle soon. Cherr's To The Lord!!!
Very good smooth flavor.
One of my favorite bourbons of all time. Sweet, smooth taste and finish.
exceptionally smooth
love it
love the taste
Like it. Very smoothe
Perfection
So enjoyable to drink! The smoothest bourbon I've tasted yet!
Almost nutty, hint of vanilla, slightly okay.
I am Irish whiskey drinker and wanted to start branching out and try some bourbons. This is one of my first picks. Wow I picked a winner. Wonderful flavors and som
Great spin on a great bourbon. The finishing process puts this in a class of its own in regards to flavor and finish. It is unique and fairly justifies the price.
Gave my friend his first taste 4months ago. He now has 3 bottles ready to go. About says it all.
Angel's Envy is probably some of the smoothest Bourbon that I have had.
My favorite so far. Smooth and slightly okay.
The first few times I saw a bottle of Angles, I thought it was a bit gimmicky with the wings and the oddly shaped bottle and quickly passed by the end display at Total Wine. A friend said that he tasted it and it was an incredible bourbon unlike anything else he tasted. Well, with my friends urging, I gave it a try. Long story short, my first bottle has led to cases of this incredible juice. This delectable smooth bourbon has a cherry and port nose with a beautiful mouth-filling taste of soft vanilla and silky caramel. I believe as time moves forward, this will become more elusive – once you try one, you'll be coming back for more. Although my collection is vast and contains many "hard to get" bourbons – Angles continues to be my favorite.
Killer bourbon. Better options at this price though...
It was just ok. Not very impressed. Don't really think it was worth the money. I would not buy it again. Tasted kinda flat almost bitter. Maybe good to use in mixed drink but as a sipper.
Very warm flavors; if that can be explained. Scoop this up at your local Sams club for a good price. Hint: By law, membership is not required to purchase alcohol at a club store.
Fantastic blend of favors.
love the finish and smoothness of this bourbon.
Like it very much
Too watered down of a taste. Nothing but sweetened h2o. Very much a novice kind of whiskey.
Love its smoothness and hints of sweetness. Good sipping drink when looking for a smooth easy finish.
Very smooth, and very approachable. Could not gleam a complex taste from this bourbon though. Was popular with a few, but not all, at a blind tasting. Overall may not be the most complex dram.
This is close to the best bourbon I've ever had. It is amazing with almost no burn/bite but enough flavor to keep it interesting and not at all boring or normal. If you have never tried this you really must give it a shot. I assure you there are few folks who don't or haven't enjoyed this! 🥃 cheers!
This is one of my favorites! Lots of vanilla. Very smooth and a n easy drinker. I always keep a bottle around
One of my favorites
First tasting of my bottle was very light on flavor, almost watery. Smooth to be sure, the flavors come through only slightly. Definitely did not live up to the hype. Second tasting was better but still kinda just meh. Maybe this will improve with time but so far I'm underwhelmed.
10-4. Way overrated and overpriced. I can get it most anywhere which is not the case here in FL for many bottles.
Notes of butterscotch and vanilla. Exceptionally smooth. Taken neat.
This really is delicious. Well-balanced, good depth of flavor, and smooth. A little sweet, but not too sweet. Sips well on the rocks and makes a phenominal old fashioned. The variety of flavors present allow for experimentation with bitters as well - chocolate, orange, and black walnut bitters all play well.
Lovely rye. Worth the price.
Lot of hype for the price at first. Nothing in the bottle to make me say WOW. They should have left the bourbon in the port casks for longer than a few months to add depth. Tasted like an ordinary shelf bourbon to me.
Smooth
Delicious with notes of carmel and so smooth!
Smooth
Worth every penny - delicious.
The smell definitely strikes of maple and vanilla. The inital flavors of spice and port come through clearly, with a hint of butterscotch/caramel. The finish is slightly burny and lingers pleasantly in the sinuses but only a moment before dissipating cleanly with a faint hint of wood and fruit. A nice addition to my liquor cabinet.
Definitely a solid bourbon that will appeal to a large range of people. Very smooth, just a little too subtle for my taste. I typically prefer a strong, in your face bourbon, but I know a lot of people don't, and this is a great choice for those.
We absolutely love this bourbon. It's Ben our favorite for years
Very smooth and no burn at the back going down !! Outstanding quality
One of my go-to Bourbons. I love the sweetness from the port wine cask finishing process...
Definitely a good one. Smooth and easy at first sip. It's a definite staple.
Very Smooth, great initial and after taste
We love this! So smooth and a little nutty.
My favorite bourbon right now.
Sweet and smooth finish.
Another favorite, drink it neat of a couple rocks.
I know this is popular, but I can't get into it. I don't get the flavors, at least not yet. I'm new to whiskey. Spicey.
I love this stuff. For the money this is one of the most drinkable Bourbons out there. Great flavor profile with a great finish.
So far this is my absolute favorite Bourbon. I have tried the rye and the cask strength but this one is my fallback… My bourbon of choice. With hundreds of Bourbons in existence, I have probably only had about 10 but I use this as a basis of comparison and none of the ones I've tried have even come close to angels envy.
Finishing in a rum barrel softens the finish. A great every day tasty treat.
My favorite bourbon of all and believe me I've tried many!
Love it!
Very smooth. Easy on the palate. after taste is something that needs to be experienced. I liked it so much I picked up another bottle in DC when I was there.
Smooth, great flavor
One of my fave's
Smoothest mixer I have EVER had. I enjoyed it thoroughly and my wife and I WILL re-order it.
One of my favorites. A very smooth drink
Slight caramel, not too sweet and smooth as a baby's bottom. By far my favorite of any bourbon I've tried
Solid fruit taste. My go to drink for home.
Love it. One of my go to drinks
Smooth, caramel finish but not too sweet.
mmmmm
One of my favorites and I will always have a bottle of this on my bar. Smooth and enjoyable chilled or neat
Not a big fan...
Full burbon taste, that goes down smooth with a nice buzz.
Great taste with a smooth finish
I give this a 6 stars for sipping, but 8 stars when mixed with a little water/ice. Sipping I found it harsh on both ends and lacking any real complexity. Mixed with some water or ice the complex flavors open up.
Did not live up to the hype. Maybe I got a bad batch. Pretty bitter, even though I like a lot of bitter. Just wasn't complex to me. I'm going to give it another shot soon.
Very Good! Port & vanilla not much heat. Really good served neat
Great very smooth Burbon
Angel's Envy is one of my favorite bourbons. It has a spicy, oaky scent. To me, it tasted like a smoky vanilla. Very smooth on initial drink and the finish has some spice and smoke to it as well. Definitely recommend.
It's everything they say about it.
"Nose- 4.50 Taste - 4.00 Aftertaste - 4.00 Overall - 4.10"
It is probably some of the smoothest tasting bourbon I have ever had. It is so easy to go through a bottle of this in a night, it mixes very well and has a small caramel taste.
No doubt one of the best bourbons. Can't go wrong here at all.
Sweet with berry notes. Not as smooth as I expected it to be. Still, delicious!
Angels is pretty go to. Very smooth.
One of my favorites. Definitely a go to when I can't find something new or want something I know is perfect.
Favorite bourbon. Smooth, sweet, mellow, with a great aftertaste that lingers for a long time.
Very smooth. Flavorful. The bottle is gone too quickly!
My personal favorite. Very smooth.
Amazing. Amazing. Amazing. A previous reviewer noted port on the nose and I agree. The taste is certainly on the sweeter side but not overwhelming. This stuff is dangerous. Could sip it neat all night.
Just really like the smooth subtleties, very easy to drink a great favorite.
One to watch the sun go down with. Delightful and pleasant. Nice finish.
Smooth with a sweet port nose. One of my favorite after dinner sippers
Amazing!!! Love the flavors from finishing in port casks. Most enjoyable with your favorite cigar.
This is a favorite.
Great
It is so smooth on the finish... I really enjoy this while reading or relaxing. It is too good to muck this up with a mix. Enjoy it near or with a little ice.
Well, I see why the Angels Envy it. But if you don't respect it will turn on you live the devil
Makes the best Manhattens!
Smooth
I finally got to try angels envy urban trade heard about him was delicious. Starting with a sweet Port tast With a hint of chocolate and almond. I found it to be a nice sipping drink after work
A little rough at first taste, but a great finish. Not too sweet and the port isn't overpowering. Would buy again
There's a reason it's called "Angels Envy!"
Not as great as everyone led me to believe, I use it with ginger
easy, go to bourbon
Smells like bananas. Tastes slightly licorice-y to me.
Fantastic middle range bourbon. Great flavor of sweetness and port hints.
Smooth and simple.
One of my favorites!
Quality bourbon you'll enjoy for sipping. Very smooth with bit of sweet.
Solid bourbon. I'm a fan
Very good. On the sweeter side and very smooth.
So much flavor, one of my favorites!
Love this... Warm and rich...
Love this! Smooth and warm...
If you're looking for a "sweeter" bourbon, this is your go to. The port finish shines through more than expected and the hints of honey make this one special. Zero to no burn, which would make this is a great bourbon to start with if you're looking to get your hands on one. Cheers.
one of the best bourbon' s to drink strait.
I normally drink Jack Daniels but I like this better. Nice and smooth
Nice port finish. Unfortunately not available in Kansas.
Good whiskey, vanilla, port finish, worth trying
My go to. Sweet and the port has a nice finish.
Fine cocktail bourbon, though a wee pricey for an old-fashioned.
One of my favorites that I've had thus far in life very smooth and I only drink it on ice
Yum. Smooth and sweet and a great bourbon
Wonderful!
My "go to". Great finish and smooth. A little sweet and a little warm makes this a favorite sipper.
My first bourbon, and still a favorite. Very smooth and easy on the pallet.
Super smooth, the first bourbon I reach for on an average day.
Very nice. Smooth with a sweetness. A little warmth and almost custard type mouth feel. Great sipper.
A top notch, smooth bourbon. A little sweet for my palate, but perfect for making a very boozey, quality cocktail.
Raeally like smooth
A great bourbon at a great price point, Angel's Envy is characteristically smooth with a complex flavor.
Great for sipping. Smooth.
Sweet Bourbon. Great as a sipping drink straight up.
My favorite love the smoky taste
Great bourbon, smooth, not much bite though if you are into that sort of thing.
It has a sweat syrupy taste, creamy, candy taste with a strong rye taste at the end.
A bit overhyped if you ask me. Not bad at all and you can taste the wine influence, but will not pay for it again.
Absolutely amazing! So smooth! I'm a bit of a newbie to bourbon. But I can tell this one is going to be hard to beat and at a pretty decent price!
Its great on its own and surprisingly good with ginger-ale.
This is a very smooth easy to enjoy straight or on the rocks bourbon!
Sweeter bourbon, notes of caramel, vanilla,
For the money one of the best around. Smooth, easy to enjoy.
My favorite. I only share with true friends.
Love this bourbon. It's perfect how ever you like it. I prefer it neat. Super smooth finish
Burn upfront, mild taste after. Mellow smell on the nose, very light color juice. Wouldn't buy a bottle, but wouldn't turn down a free pour.
The nose is interesting! Like a smoked berry medley jam. Smooth on the palate with an it of lingering spice on the back that merely expands. I'm almost too afraid to try mixing this in anything, not that it needs to be.
Phenomenal!!!
Very smooth and sweet bourbon.
A lot of people love this and I understand why (I love "sweet" in my bourbon as much as the next guy) but this one is just too much for my taste buds.
Really tasty!
At this time my favorite bourbon of all time. I like the vanilla finish without any burn.
Too sweet for me
We're syrup meets paint shellac. But in a good way.
is a good bourbon with a rich birth, a creamy life & a sweet death!
By far one of my favorites.
Love this one. Easy drinking.
Amazing value. My go-to sipping bourbon. Smooth with no dirt or nut after.
A little sweet for my tastes. Lovely fruity/maple nose. A little spicy in the mouth initially but a nice mellow as time progresses.
Very smooth. Rich finish.
Excellent on ice or straight.
A hint of fruity aroma to the nose with a very smooth palette.
Favorite
The port cast finish makes this a very enjoyable bourbon
Great and easy going with smooth notes.
One of the best bourbons out there in my opinion...but since it's "finished" in port casks is it really bourbon???
Smooth and easy to drink
Here's the deal...I buy all of the bourbon you advertise for substantially less. An example is "Angel's Envy"...which I get for $8-$9 less at local liquor stores. Nice selection...but, I question your pricing strategy.
It's very light and easy to drink…too easy to me. Not much in the way of flavor. Good way to ease someone into bourbon, though.
almost a perfect Bourbon
One of my favorites. Such a great finish
Very smooth and enjoyable to drink.
Absolutely loved it. Smooth and easy with a great finish.
Find the bourbon to soft and wimp for my taste. It is well loved but not my cup of tea.
The port is a great finisher, love it combined with the vanilla
1. I'm still very much of a novice, so take that in mind. 2. A bit of astringency up front (but I get that with almost everything), but it mellows out from there. As more of a wine-drinker, I definitely appreciate the sublet port tones. Before the port comes through, there is a biter-maple quality, which I like. It's one of my favorites so far ("so far" being in the less than $60 a bottle grouping).
fantastic finish but just on the sweet side. full flavor but tasting notes are slightly suppressed by the port
Like it but can't afford it!
Good enough to buy more. Easy to drink.
Great Taste! A little on the sweet side for my liking. But smooth, Straight or on the Rocks!
Great finish ! One of my favorites
Still one of my favorites. Very smooth.
Smoooth! The port adds just the right flavor touch.
Definitely one of my favorite bourbons. It's not your typical bourbon, it's smooth with a sweet finish from the port wine barrels. Great for beginners!
I literally own bottle 666 of this. Ironic, iconic, hilarious... this stuff is fantastic. Nice smooth finish, sweet complex flavors. Not too harsh.
Wonderful, smooth whiskey. One of my favorites.
Very smooth
Great taste! A new favorite if I can find it under $50.
Little salt, smooth, a favorite
Soft
One of my favorite bourbons!
REALLY SMOOTH! Not smoky, truly one of the smoothest I've ever had. If you're new to whiskey and bourbon, this is a good one to try out.
Unreal value
Smooth and easy drinking. Unique flavor, and One of the best bourbons I've had.
Tried it thinking it was a gimmicky bourbon but was pleasantly surprised at the high quality
Smooth. Personal favorite.
Nice after dinner mint or goes good with a fine steak
I received this several weeks ago and saved it for tonight, special occasion. I immediately came online to order more bottles and it is sold out. There is a reason for this. It is the smoothest, best bourbon I have had for late night, brandy sniffer, wood fire, relaxing, experience. It is now wish listed to purchase more.
It is one of my go to bourbons. Very smooth with a clean finish. Excellent.
This is the smoothest and best whiskey I have had the pleasure to taste. Immediately became my favorite and still is...
I thought this was the smoothest bourbon I had ever tried. In fact, so smooth that I drank the whole bottle (not all at once)! Great buy, and I will buy more.
Easy drinking. Sweet flavor. No long aftertaste.
Fantastic
Overall very good. Smooth finish
One of my favorites.
Smooth.
Love it!
Exceptional bourbon. Smooth with a light caramel flavor
Smooth and delicious! One of my go to bourbons.
Smooth. Sweet. Everything I would expect from a bourbon.
Smooooooth
Rich oak in the nose. Initially sweet with buttery, almost caramel notes. The sweetness gives way to subtle floral flavors with hints of grain and smoke. Long, clean, dry finish. Extremely smooth, easy to drink whiskey. My new favorite!
One of my favorite bottles in my collection. I'd rank it in my top three with Four Roses Single Barrel and Woodford Reserve. New to the club though and looking forward to further expanding my horizons.
Nice sipping whiskey.
Sip-for-sip, dollar-for-dollar one of the finest bourbons ever made. There is a reason that, depending on the critics, this bourbon ranks in the high 90s of most reviews. The Madeira notes, a medium body, it sips best straight, but there are those who feel the compulsion to chill and dilute, to which I say, 'to each their own,' much as I would to the guy who painted over the Picasso to make room for his masterpiece. Aptly named, this whiskey is truly "divine."
So smooth and creamy. No harsh finish! This is my new go to bourbon whiskey!
It stood out in a flight that I had in Louisville 2 years ago and have loved it ever since.
Omg, like Jim Beam on Crack
Smooth. Not spicy.
Solid but unspectacular.
I love how smooth it is!
Love this bourbon
Extremely smooth and wonderful flavor. Great sipping whiskey neat or over ice.
Sweet and smooth
Smooth and easy to drink. Loved drinking it
I love it goes down smooth
Top of its class.
One of my favorites . Excellent flavor.
Too much spice for my taste but I like a darker, more caramel flavored whiskey. This is definitely a good one if you're into the spicier whiskeys.
Exceptional bourbon
Creamy and tasty
Crazy smooth not too sweet
Just okay
Lovely. Hints of vanilla and a nice warmth.
One of the best
Analogy. Smooth and flavorful
Load more reviews
Back
A Dram for Your Thoughts
Cancel