Price, Shipping & Taxes may vary by state and will be recalculated at checkout.
Authenticity Guaranteed
We guarantee every product we sell is authentic.
Free Shipping
Flaviar Members get free shipping on their orders.
Buyer Protection
Money-back guarantee if things go wrong.
A fine young Whisky from Northern wetlands where wolves rule the place.

When George IV. ruled Great Britain, one William Smith decided to make Whisky as far from London as possible: if he decided to put his distillery further north from the Pentland Firth, he'd be the first underwater Whisky-maker. Thus, the Wolfburn distillery was born. His family ran the Spirit business for decades and made it the largest in the county. But somewhere in the 1870s, the place of magic was deserted and left to the sands of time for unknown reasons.

Jump a century and a half forward (2013) and behold... The old sleeping Viking is resurrected, built on the sacred stones of the forgotten distillery. Shane Fraser from Glenfarclas was called, and he turned a place with history into a place with future. The cold stream of Wolf Burn that was the blood of the ancient Whisky also mothers the Northland Whisky, which carries the centuries-old emblem of a sea wolf, who supposedly lived in the woods and waters nearby.

The 46% Scotch was matured in Islay casks and even though Wolfburn Single Malt Scotch Whisky isn't peated, it inherits some fine smoke accents from the wood. This gold medalist brings images of angry Northern sea gods through its notes of fresh sea air, and hardened port lads that warm themselves with home-made Whisky. Young Whiskies that didn't have much time to evolve tend to be rough and feral, but Single Malt Scotch Whisky manages to be sweet and clean (like a late-stage Rod Stewart) with a great potential for voluptuous complexity when the Spirit matures.
Category

Style

Single Malt Scotch Whisky

Region

Country

Alcohol

Distillery

Age

Chill Filtered?

Maturation
Flavor Spiral™
About The Flavor Spiral
What does Wolfburn Northland taste like?

The Flavor Spiral™ shows the most common flavors that you'll taste in Wolfburn Northland and gives you a chance to have a taste of it before actually tasting it.

We invented Flavor Spiral™ here at Flaviar to get all your senses involved in tasting drinks and, frankly, because we think that classic tasting notes are boring.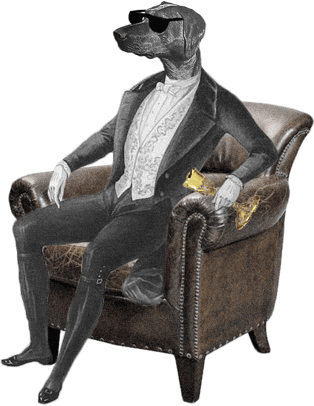 Dog Dogson's
Smartass
Corner
First-class Whisky is taxed not only by the state but also by the angels. This refers to the 4% of Whisky that evaporates from the barrels every year
Tasting Notes
Appearance / Color
Clear with a slight apple tone.

Nose / Aroma / Smell
Peat smoke, malt, fruit and nuts.

Flavor / Taste / Palate
Smooth, vanilla with notes of smoke.

Finish
Soft, malt and chocolate notes.

More drinks we think you'll like
Ratings & Reviews
Slighly smoky, sweet with vanilla, dried fruit some dark choclate on finish. Pretty average for a single malt. I would look for something else personally.
Not a fan of smoke. Not bad with ice.
If given a glass at a party, I would drink it out of politeness. Not to my taste, meh.
Not a huge fan of smoky profile. This one better than most though
Extremely smooth whether neat or with a little water. Special occasion sipping for sure!
I like this! I think it's a great way to start someone's journey into smokier Scotch, as well as setting expectations for a new distillery. It's fruity, smoky, balanced and approachable, and fun to imagine how this would continue to evolve with age. Lots of pear and baked apple on the nose. If it's this tasty so young, I'm curious as to what older expressions would taste like! It's a tad thin on the palate to me, which is why I took off some points.
Smokey but good. Nice flavor and just the right amount of bite.
Usually not a a big peat scotch fan but this one grew on me. Really liked the smokey notes with a clean finish
I like the smoky vanilla flavor. I prefer bourbon, but this is nice.
Like it. Enjoyed some of the sweetness and vanilla notes. But, smoky was the downside.
Okay, but lacking in complexity and flavors. Dry. Lacks in finish.
Not bad for a 3 year old.
Smokey but smooth with soft finish
bad after taste....
Smokey wonderous peat, oaky vanilla goodness, orchard fruit on the nose and a sweet peaty honey finish. This is an excellent scotch. Severely dangerously excellent. Lingering honey, fading to smooth peat aftertaste. Nothing here is harsh or out of balance, especially the peat. I rated this an 8 but it made it to a 9 before I was finished typing the review.
Caramelly and sweet with some heat. Overall, an ok Scotch, but I've had many others that are better. Adding ice took away the heat.
This served as a great point of comparison to the other two whiskeys in the starter tasting set (but was my least favorite). Notably less peaty/smokey than other Islay Scotches. But being in the 'middle' I found myself either wanting something smoother (like a Speyside) or all in on the peat (like Talisker).
Great flavor with hints of vanilla and sweetness. Awesome finish!
Don't judge by first sip. After another taste I added some water and it opened up and more vanilla cake through. Not super smoky but overall a good scotch.
Did not care for this one.
A good smoky, smooth scotch
peaty, smokey, nutty, off flavor of what reminds me of plastic?
It was a smooth scotch, but unfortunately thats the only thing i liked about this bottle
Does not taste as smokey as it smells. Too smokey for my liking
Nice and light
Not too smokey.
Fairly new to the game but both my wife and I really enjoyed it (thinks is going to be even better on ice...plan on buying a bottle.
While not a super big scotch lover, this one was quite good to me.
Best with a bit of water or small ice.
Smoky. Burning alcohol heat at first. Added a drop of water and that helped make the vanilla more detectable - also the malt and chocolate as flavor developed and my palate acclimated. Honey in the mouthfeel as it developed.
It's okay, strong flavor.
The sweetest Scotch I've ever had! Quite a unique flavor.
A surprising good Scotch for being so young! I can't wait to see what it's like in a few years!
The light color belied its wonderful peaty flavor with a touch of sea spray. Moves to my top tier of Scotch whisky.
It wasn't bad, but it is not my preferred taste for scotch. It's similar to glenfiddich.
The taste of smoke was very strong. I was reminded of growing up in the pine barrens of South Jersey, riding quads all day then hanging out in a smoky bar at night.
Not a fan... had a strong oily finish, but the start was good
Smoky scotch, tastes almost like mezcal. Good if you like peaty scotch
Like it 👌
I could really taste the Smokey flavor. Underwhelming start but really nice finish.
To young and smoky for me.
Nice and pleasant. Perfect level of smoke for someone who is just getting started with smokey whisky.
not a huge fan of the smokey flavor but it was pretty good.
Great Scotch! Good finish
This would be nice as a starter scotch for someone who isn't acquainted with scotch. Great honey and just a slight smokiness to it.
Not a big fan of scotch.
Very light color, hints of apple, warm finish
This went down smooth but had a little to strong of a chocolate finish for me. Chocolate lovers will love this scotch.
i dont like peaty flavor
Smokey AF!
Strong nose and taste of smoke, with peaty undertones and a spicy finish. If you're not a Smokey scotch fan, steer clear. I, on the other hand, quite enjoy them.
Mild smoke some fruityness but a the middle of the road scotch
Surprised how smooth and tasteful it was considering how young it is. Wouldn't mind having a bottle of this around if I saw it on sale.
Probably good for a scotch, but too much scotch taste.
This is like someone doused out a campfire with honey-soaked fruit juice. Lots of smoke on the entry with some heat, then mellows as you roll it around. Finishes off-dry with a touch of sweetness and vanilla oak notes. I'm a Highland guy if I'm drinking Scotch and this one takes me to Islay just enough to be interesting.
My favorite of the three in the tasting set. Starts off with some smoke and peat, and finishes smooth with a bit of sweetness.
Smokey, malty and a little honey on the end, gets better as you drink. I just don't like Scotch.
strong smokey flavor spicy after taste
Smooth, with just a hint of peat, as a Highland malt should be. Grows as it goes down. Easily the best of the three in the tasting box.
Does not seem to know what it wants to be.
Complex.
My favorite of the three in the tasters set. The smoke and vanilla where there with the peat showing in the taste. I'm a fan of Wolfram.
This was my favorite out of the welcome tasting box. Surprised by how light in color it was, but pleasantly smokey, peaty for my taste. It does finish soft.
Plenty of smoke on the nose. Peat says hello first in a billow of smoke. A few drops of water really bring out the vanilla and fruit. Maybe dried cherries? A touch of sweetness. Really smooth and friendly. Second tasting: like smoked saltwater taffy with... oak maybe?
Really strong on the peat
Delicious! Peaty is the first thing you taste, then comes the smooth smoky taste of honey.
The nose is interesting. The finish is pretty good - lingering sweet. This is definitely not "smooth" - its a bit harsh on the palate. Of the three in the "welcome box" this is my second favorite.
Light color and flavor
For my taste, this was definitely the best of the three in the welcome box. I'm relatively new to the whisky thing, but my early preference is scotch over bourbon or rye, but have an open mind and am looking forward to further experimenting with all things whisky. This was truly an enjoyable dram.
Very smooth, but just not a fan of the Smokey flavor, it's very pronounced.
Too much smoke for me and sharp.
Very smooth for a scotch that has a peat nose. The smoke is not dominant, but nicely compliments the malt. Reminds me of some lowland malts.
Immediate impression of this scotch was that it was reminiscent of a bonfire on the beach. Definite smoke on the nose and taste. Smelled a little apple on the nose and peaty, malty, and with subtle vanilla as well. Spice is pronounced but offsets the smoke with a little flare on the tongue nicely. I'm new to tasting whiskey so not much to compare it to. The dark chocolate doesn't come through for me, you could feasibly yell those words at me as I take a sip and maybe then I'll convince myself that its there. Smoke, sweet, and spice are three words that pair with this one well. I'd say would be a good scotch to have in your arsenal of a bar.
Immediate impression of this scotch was that it was reminiscent of a bonfire on the beach. Definite smoke on the nose and taste. Smelled a little apple on the nose and peaty, malty, and with subtle vanilla as well. Spice is pronounced but offsets the smoke with a little flare on the tongue nicely. I'm new to tasting whiskey so not much to compare it to. The dark chocolate doesn't come through for me, you could feasibly yell those words at me as I take a sip and maybe then I'll convince myself that its there. Smoke, sweet, and spice are three words that pair with this one well. I'd say would be a good scotch to have in your arsenal of a bar.
The first time I tried Wolfburn (as part of the sample box), I didn't like it that much, perhaps because the box contained a Bourbon and a Rye, which don't go so well with and can overpower a Scotch. I went back to it and I must say that I loved it the second time (and third time, now the flask is empty sadly). Very interesting balance of sweet, vanilla and smoky aromas. The finish is long, sweet and very pleasant.
Just ok.
Love it, very smooth
Not a fan of Wolfburn as a scotch
Not a fan, slight smokiness to it, but the spicy taste was not enjoybale. I'd give this one a miss, or just try a dram rather than get a bottle
Way too Smokey
Not a scotch drinker, but would have done a second glass.
This was the favorite. I will definitely be ordering this one.
No Peat and smooth. A new fav.
A subtle peaty aroma still overpowered the other scents. On first taste the smoke was more than expected. I never really tasted the sweetness described, but enjoyed the sample. I added a little ice to the remainder, which mellowed the smoke but detracted from the richness of this Scotch. I enjoyed the experience, but may not buy in the future.
Good balance of malt and smoke with some salt and green apple.
I was surprised to find so much smoke in a non-peated scotch - that was a plus. But I could tell it was quite young, not a plus.
This was very surprising as the nose was completely different than the taste. It smells very sweet, vanilla, honey I even got some caramel with just a little hint of smoke. In the mouth it was way more Smokey than I expected (in a great way) and very nutty, with hints of Curtis and other fruit
Smooth, smokey, a little sweet. better than expected, compared to Balvenie 12 year fell short.
A little too Smokey for my taste, but certainly understand the appeal. The smoke covers up a lot of the subtle notes you enjoy about Scotch.
I have tasted scotch before and even though this is a definitely higher quality than any I have tasted before, it's not my favorite.
Not a bad scotch for the price. Light color packs a surprising smoky taste.
Lite color, Smokey sweet aroma. Nice finish.
Nice smoke, and smooth!
Love this scotch! So easy to drink.
Smoke, oily, white pepper, sweet finish.
Love the way it tastes. Definitely enjoyed the flavor notes. Overall an amazing scotch if you want to start your journey with whiskeys.
Smoky, vanilla. Some sweetness and fruit. Honey on the finish.
Nice light Smokey start with a sweet finish.
This is a wonderfully light-bodied dram, with unexpectedly intricate notes. Pairs well with light desserts like poached pears, citrus-based flavors. A great alternative to the smoky/peaty regions!
Smooth. Easy to drink.
Love Wolfburn , great whiskey
.
From smell to finish, it's peaty, but not much else. It needs a few years to balance out.
Nice finish, smooth but heavy on the smokey finish maybe too much.
Light in flavor. Still enjoyable even though the flavor profile doesn't seem so complex. Peaty, sweet, and a light smokiness. Easy to drink.
Surprising and delicious. Left the most balanced warmth on the tongue after drinking.
Pleasant smoke but a wee bit too weak for my liking. Would be good in a mixed drink.
A little too much smoke for me. Good flavors underneath with some sweetness and citrus.
Love this. It's sweet and smoky and delicious.
Smokebomb, almost no bite in the nose but finishes pleasantly warm.
Smoky at first but gives way to vanilla and dried fruit with a warm finish. Adding a drop of water changes it significantly for the better.
Great taste. With a hint of honey and a peaty finish.
sweet nutty with a smokey linger. warm after taste.
Lots of iodine, earthy and maltiness. The taste has vanilla, malt and peat. I enjoyed this scotch, but it is a bit different.
Odd. Not bad, but different. Surprisingly peaty for such a pale scotch. Again, not bad, but it can take you unawares. It almost had a gin like botanical nose to it, and it finished with earthy tone akin to the smell of a orange peel that you had picked of the ground in an orchard. That sounded better than it actually was... The finish tastes of soil and dirt and citrus rinds. As you can tell, I'm quite conflicted about this scotch. I like peaty Islay scotches and I wanted to like this, but there's something off about it.
Vary smooth smoky vanilla flavor and smell
The notes of vanilla and malt are great! The Smokey and Pete flavors are a little too strong for me.
Good balance of pete/smoke
Not my favorite. Got better as it opened. I had a hard time picking out favors indicated in the flavor spiral. To me: nose had medicinal and lemon notes, taste of maybe honey, citrus, peaty, and light smoke. Aftertaste of sweat heat. Lemon. I would not seek this out to purchase
Pretty good, but a bit too smoky for my taste.
After adding a bit of water, it smelled like grandma's closet and taste included essence of dust.
Very nice flavors, but kind of harsh at the finish. Starts out with a smoke and sweetness, but turns to spice very quickly. I assume it's due to the young aging. I probably wouldn't pay the price being asked for a bottle, but enjoyed the sample.
Love this. Not as smoky as a Laphroaig, but that's not always a bad thing
Very smooth with great finish. Smokey, but not overpowering.
Color is a light straw. Nose starts with subtle peat, with a mildly sweet malty and fruity background. First sip is more peaty than the nose lets on, with a nice peat spice and a moderately malty backbone. Sweetness level is subdued by the spice. The fruit notes from the nose are harder to pick out over the spice, but are still present. Mouthfeel is not too thin or oily. Finish is a moderate linger of the peat spice with a touch of cocoa. Overall, nothing noteworthy, but also nothing bad or offensive. A good example of a lightly peated (from the barrel in this case) Scotch with a nice malty backbone.
Very rough.
Really smooth flavor and finish
This was a tasting and I don't care for scotch
Lightly peaty. Dry but spicy; nice bite.
Very peety and smoky. Personally did not enjoy.
The smoke on the nose is astringent with notes of iodine. Taste was smoke heavy with little additional character and lacked finish.
Very smoky, peat, and a touch of honey at the finish. It's not bad but it's not something that I want to buy.
Peety and very very smooth.
Tastes like a VERY young Scotch. Not well aged. The flavors are pleasant, but they need to be mellowed with time. Definitely not worth the price of admission. I'd sip on it if someone gave me a glass, but I wouldn't pay for this Scotch.
Good balance of smoke, vanilla, honey.
Peety and Smokey. Those overpowered the other flavors.
Decent. Unique. Not worth $68 a bottle though
Abrasive smell. Initial peaty taste fades quickly. Smooth finish.
mild peat that fades rapidly followed by light sweet/citrus flavors. decent entry level scotch but the pricetag is far too steep for what it is.
I love peaty whiskies, but this one is not nearly as smoky or peaty as an Islay single malt. It's got a smoky aroma and slightly smoky taste, but still pretty sweet and smooth.
Nice and peaty
Great nose, good smoke, then sweet honey and smooth finish. Complex for a young Scotch. I like it.
Too smoky and peaty! Overpowers all other flavors.
I like the overall taste initially, but the smokey flavor really overpowers the rest of the flavoring.
Smokey & peaty are the main flavors that hit first... but smooth and not to strong... does leave room to enjoy or discover the nutty chocolate flavors. Not my thing but if you like smoke this seems a mild and complex expression. 🤨
Mary likes it but Brian doesn't. Very smoky.
A little to young and wild. Great smokey flavor. Definitely going to be looking for an 12yr bottle.
The smoke is a lot but it goes down easy.
A bit too much smoke for my taste.
Aaron loved it. It's definitely not for the general palate.
The peat is overwhelming. Early burn going all the way down
If you like peat, this is a great light to medium option. Don't expect Lagavulin, Laphroaig, or Ardbeg type, punch you in the face peat. This is much more subtle. Great to have neat. On the nose I get some light smoke, light peat, burnt tires with citrus. Immediately on the palate, there is a surprising sweetness like honey. Light to medium smoke and peat come on later and lingers through the finish. I really really like this when I'm in the mood for a peaty, smoky Scotch with some sweetness without the intensity of the aforementioned Scotchs (which are wonderful too, especially when you're in the mood). If you're looking for a similar but better scotch, think Springbank 10.
Very complex for a young Scotch
If you like smoky peat it's average. Too young for my taste. For the price I would definitely spend a little more for Lagavulin.
If you love the slight peat smoke hints of honey and the smell of fresh leather this will be a go to for you
Don't care for Scotch
Too tangy for my tastes
Too smokey
Nice light young scotch. Balanced smoky peaty sweetness with just a bite.
If you like Smokey scotch whisky, you'll like this.
Not a fan. Maybe too smokey for me.
Middle of the road peaty but hard to finish.
Light, peaty, smooth, lasting spice
Tasted like Laphroig
Light Scotch - chocolate and peat undertones Hated first sip but second opened up a bit. Not a favorite but an okay one off.
Very light a great starter scotch
This plays middle of the road between sweet and peat smoke, which I think may be why it has low ratings from people who are likely strongly for either sweet/no smoke or heavy peat smoke/not sweet... I actually love that it's a mix of both and therefore I think its going in my favorites category!
Heavy wood nose and flavor with some peppery notes.
Little overt scent to begin, but the flavor is nicely smoky with distinct vanilla. Flavors are distinct without being heavy-handed; a very pleasant drink. Would seek it out again.
Light, but pleasant.
It is smoky but it finish tastes a little like lawn mower fuel. Not my favorite.
Quickly in the nose. Vanilla? Not really my style.
Not my cup of tea. Very smoky and peaty. I can taste the nutty and vanilla on the front of it but the smoke is overwhelming and too much for me.
Not my favorite.
A simple yet well balanced scotch. Perfect if you enjoy a scotch with a bit less peat and a bit more smoke.
Okay at first, simple. But became overwhelmingly smoky when chilled.
This is a great young scotch! Explosion of flavor! Not super complex but not simple either. An amazing daily drinker. I have no idea how this is rated 6.1 on here. I finished the bottle in about 4 days lol
Smooth and really got the smoke and peat
Nice and smooth, though not as peaty as I like it. An all around great selection
Smooth- not overpowering
Complex flavor profile. At first you get grain, then peat (which is a nice mild peat that is perfect for someone who doesn't like a lot of it) and finishes with a mellow sweetness.
Surprised how much I enjoyed this Scotch even though it was Smokey which isn't my usual
It's just meh for the price point..
Not bad. A little smoke and a little sweet. Can tell it is a bit young though.
Meh, heavy smoke, not much else, but it'll do the job.
Literally tasted like liquid smoke to me. If you're a fan of smoky flavor you might enjoy it but it was not for me
Just enough peat to add to the rest of the flavor palate. Nice!
Smokey!
I enjoyed the peat and smokyness with a subtle malt flavor followed by a smooth finish
For full disclosure, I am not a scotch fan. So low rating is a reflection of that and not the quality of the scotch.
Wouldn't complain if someone poured this at their place, but doesn't grab me.
Smoke and peet...grows on you
Very nice peaty Scotch. Great smokiness without being overpowering. Nice soft finish. Definitely recommend it.
Not too smoky...a great initial Scotch
Sharp and peaty
I'm not a huge fan of scotch, because many are too smoky. This one was more flavorful and didn't taste like a liquid campfire.
You'd probably be surprised to know peaty scotch's are actually the minority. Unfortunately most people "scotch snobs" tend to push peaty scotch's on newbies. They're are great non-peated scotch's our there!!
Good taste, smoky but not overpowering. Doesn't blow you away but also easy to drink.
This is a solid choice to me. Floral notes on the front and a hint of smoke at the end. Looking forward to seeing how Wolfburn's scotch ages in the coming years.
Tastes like an ash tray.
Wonderful and complex scotch full of flavors of many fruits. I tasted it against my bottle of Monkey Shoulder and though it had a much sweeter finish I cannot get myself to believe its worth twice the cost when the Monkey Shoulder was nearly as complex and smooth. Did love the 46% though showing they weren't trying to just maximize their profits by watering down to 40%
Very Smokey almost felt like bbq smoke in a glass. Loved it this was my 2nd favorite from my box
It was too smoky for my liking with an unpleasant finish.
It's a light Scotch. I would buy it again but it's not as good as a Dewars or Macallan.
A decent scotch. Wouldn't spend the money to drink it everyday but enjoyable as a sample
Aromatics: light smoke and peat, light vegetal with clove and cinnamon. Flavor: sharp smoky sweet taste ala Sake ish, tangy pear, jasmine rice, intense dark chocolate with a white pepper finish Verdict: I prefer my single malts but this could grow on me. I am a Bourbon guy so ya know and to this I wouldn't say "no". Lol
Didnt even like smell of it. Could only take tiny sip and couldn't even take that
Turd Ferguson. All the stank but none of the joy.
Recommend for those who like a Smokey burn that ends with the tang of dark chocolate
Very smokey w/ peat tones.
While this has the distinct character of a good spirit, the smoky flavor is overpowering. Beyond the smoke is a nice malt flavor, but not much past that.
Smoky
I've come to like this scotch a lot more now
Nice smokey flavor, very smooth.
Smoky and earthy scotch that is light on the palate
Smoky sweet start with a vanilla almond finish. A bit too smoky for my taste.
This is an awesome dram! This one is true to the listed flavor spiral more so than any others I have tried. Light, Sweet, but, Complex for such a young spirit. The light peat on the nose and throughout the palate, lingers long and endearing. Finishes smooth with roasted almonds. Nice intro to peated scotch.
Really smooth. Nice, subtle smoke flavor.
Sweet (Brief) start with overpowering smoky / peat and a nice smooth and sweet finish. After this scotch I found I prefer bourbon and rye.
Sweet and sour.. nauseatingly so.
This was a complete surprise to me. I believe the Flavor Spiral is a bit misleading, there is very little smoke to this scotch, with a lot of honey notes. I'd say it's a "hint" of Smoke.
Good smokiness, but has an "interesting" finish that does not appeal to me. Not my favor neat
too smoky.
Fantastic sipping scotch
Outstanding scotch. Now a staple in my bar.
I'm a big smoky peat fan, but this was too sweet and the smoke isn't pleasant. Closer to burning matchsticks than oak logs, and the malt/nutty flavors smell like feet. The Wife wasn't a fan either.
Smoke city. I'm sure more learned scotch lovers are obsessed with this, but all I taste is smoke.
Just about perfect. All the sweet goodness of a Highland plus the pefect amount of Islay smoke to make it interesting. This is an absolute must have in my bar. I first tried this in a sample set. Thank you Flaviar for introducing me to my new best friend!
Full and great flavor but it dissipated quickly. Could use some more aging but overall a solid but not great drink.
I thought the smoky vanilla flavor worked but it doesn't have much going for it as we go down the line
Light peat, almost none. Almost sweet. Very smooth. Slightly fruity.
Light smoke. Funky after taste. Decent. Not good. Lacks character. Pretty disappointed, overall, with Flaviars intro pack. Did i pay for this??? Or was this one free? 0 for 3 so far Flaviar. Poor website too!
The strong smokey after taste and vanilla makes for a harsh finish that just doesn't sit well
It is an outstanding, delicate, Single Malt Scotch Whisky with a rich & clean birth with notes of Autumn orchard fruits, apple pie, a fresh maltiness, almonds, magnolia, peat smoke & nuts; while a smooth & balanced life adds notes of Honey Nut Clusters breakfast cereal, sweet spices, chocolate croissant, honey, vanilla & earthy peatiness; that leads to a long & delicate death with notes of honey, malt & chocolate.
Not a Scotch man myself. In fact, never liked it. Got sent this one in a taster and with a rock or two, its delicious....for a scotch. It's single malt, maybe thats my thing.
Peaty!
I like Smokey flavors but this was a little mute and had a bit of a harsh finish
Really enjoyed the Smokey flavor and the sweet and dark chocolate finish
For me, this was just ok. Had a really mush Smokey finish. But the front end was powerful with the alcohol fueled flavor.
Very smooth with a strong smokey taste. Hints of a dark chocolate aftertaste. Not too overpowering. Would buy again.
amazing taste and smooth
The aroma differs somewhat from the flavor. Smokey dark chocolate flavor, good solid Single malt scotch.
Heavy smoke yet still thin on the finish - get some vanilla in the mid palate. Overall a very pleasant Scotch especially for an Islay, pretty easy drinking.
Sweet note at the beginning, opens up to a mild peaty/smoky flavor for a well balanced spirit, but not much in terms of depth of flavor, does not open up with a few drops of water
I can't believe how smooth this is. Spicy indeed.
Smooth as hell. Don't need to add ice or ginger ale.
all I can say is wow, for a highland it has such a light color and great nose, aged in used bun' barrels makes it perfect
A little pricey and Peety for my taste
An unknown scotch to me. Love the peaty smell, although it was relatively light on the tongue. Definitely tasted vanilla.
Very smooth and oaky. A very good daily drink.
Not a fan. Offensive smell. Starts out sweet with unpleasant Herby finish.
Very good Scotch. Slightly sweet and just a touch of smoke. Will buy a bottle of this for sure!
This was easily the best in the welcome box.
Too smoky & peaty for me. If you like that style, this is the drink for you. There's nothing underneath the smoke/peat.
New to whiskey especially scotch. Not sure what I expected but it was too Woody tasting if that makes sense
I liked it the best out of the box.
Very young tasting Scotch, but smooth. Smoke isn't overpowering. But the young age really comes through - the alcohol is pronounced.
More peat on the nose than in the taste. Sweeter than I expected but in a good way. Nice smoky finish. Very smooth and enjoyable.
I gave this a 6 because I just don't like smoke. That said, this is a very complex whiskey that has so much to offer. If you like a little Smokey flavor and love to explore interesting whiskeys, you'll love this.
Nice and smooth. Maybe somewhat underwhelming with some of the underlying flavors.
I usually don't like scotch but this one surprised me. It wasn't too harsh and went down nice and smooth.
Not a fan, the combination of flavors gave it an odd chemical taste.
Not my favorite scotch, however, it has a great smoky taste that i enjoyed. Very impressed considering how young it is.
Wasn't for me. I have no issue with smoking spirts but this one just didn't work.
Bad.... if you could drink a campfire, this would be it. I received a sample and struggled to get it down. I usually don't have much issue drinking a Scotch with a taste of Smoke, but not this bottle.
Perfect for simple mixed drinks.
A lighter peaty scotch, has a nice finish but not the most memorable of whiskys.
So smoky, too much
I'm just not into the Peat
Love it. Smooth. Little sweet vanilla hint of smoke.
Peaty and harsh
Not a fan of this one
A little too harsh on the way down
Smoky, but not as smoky as Laphroaig. I normally drink single malt meat but this one is a bit rough for that, I put a small ice cube in it and let it bloom for a bit and it was quite nice.
Smooth. Some peat, a little floral up top, but it feels flat.
Not the best scent, touch heavy on medicine and light on peat and wood, but it's a smooth sip with a good round flavor from start to finish.
I was so excited to try this and once I did all i can say is meh.
Not bad, but I can't wait to expand my Scotch knowledge. I found this pretty smoky. I enjoyed it, but I'm sure I will find others that I will enjoy more. Definitely was better with a little spring water.
I think that for the price there are a lot more choices that would be better. I am not a fan of the nutty and I think it is a little too smokey for my taste.
A little to weak for me
Cigar , camping fire , sipping whiskey.
Too much burn for me.
Awfully smoky
Just enough spoke. Smooth throughout. Liked it very much.
Smokey, but smooth.
Smooth with a sweet and smoky bite.
This is a fabulous single malt. I do not like smoke and this is so light smoke it is awesome. I have found 2 others before this that I really enjoy and this is now the third. (Posting on my husbands account- Julie Zarr)
It's an okay Scotch. A bit too smoky for my taste when served neat, but an ice cube smooths it out a bit. Came as a sample in the welcome box. Not one I would go buy a bottle of.
Not a fan, but generally not a Scotch guy. First taste all I could think was "earthy". I wouldn't turn down a glass if you offered but also not picking this one up for home collection.
I thought this Scotch had a nice Smokey flavor that trailed right off and did not hang around.
Was ok - not a scotch drinker. Got this sample along with a Breckenridge which was the standout.
I really enjoy this scotch. Clean smokey goodness.
It was ok.
Very young tasting but not bad. The smoke wasn't unbearable. The peat/salt was just right on the back side of the palate.
Not a scotch drinker (Bourbon guy) unless I have a cigar. I got this sample in my welcome box and Tried it without a stogie. Not bad but a tad on the peaty side for me and a little hot. my buds see "mmm or yuk" and not so much a flavor wheel. I also got a complimentary Highland Park Magnus in my membership and had this as drink #2. The Magnus seemed less peaty and more smooth to me and will get 6 stars
I love scotch but this one was just okay
Ok. not bad like lagavulin 's step brother
Heavy smoky aroma and after taste. First sip get essence of sweet butter and vanilla. Followed by the nutty chocolate flavors before everything gets overpowered by the smoke.
Very nice. Loved the smoky flavor
A dram of Wolfburn was in my Welcome tasting box. Just a bit to peaty for my personal taste.
So smooth and warm complimented well by the not-too sweet vanilla.
I wasn't a fan of the smoky taste.
Great, smooth scotch
This was a delicious scotch. Very smoky in the beginning but finishes very nicely.
Very strong peat and smoke. Still not used to peat yet. Couple drops of water does smooth it out and brings out the vanilla but still not for me
Pleasantly surprised
Very smoky from the start and can be a little overwhelming. After taste is more pleasant.
I am normally a fan of Smokey peaty scotches but this one had an off putting up front flavor for me the finish wasn't bad but not enough to overcome the initial hit of what I can only describe as rotten asparagus.
Peat overpowers everything until just the very end. A splash of water helps - a little.
No really my style but still had a pretty good taste.
The formulation's peat and sweat really has this tasting like liquid garbage.
Leaves a smoky flavor in your mouth
My first time trying anything peaty and it was terrible. The peat and the sweat together was like having potpourri in my mouth.
I
Not bad as far as peaty Scotches go, but not my cup of tea.
I think it smells terrible, if I'm being honest. However, it actually tastes pretty good. The smokey Scotches are growing on me. Unfortunately, I can't rate this very high because, at least for me, the smell is a huge part of the enjoyment (or lack there of in this case)
If you enjoy the taste of paint thinner, then this is the drink for you. Absolutely horrid. Was so bad that I dumped the sample beaker.
Better than toilet water (probably)
Not good tastes like a beer that had a cigarette put out in it (don't act like you don't know that taste from sneaking beers as a kid at a party lol). And the last sip that's all I could smell as well.
It was very harsh and too smokey for me. I kept taking sips of it for a few days to see if things would change based on what I ate or mood. It did not help.
I am not a huge fan of Scotch, but this one is pretty smooth. A bit too Smokey for my taste.
The youthfulness of this Scotch is evident from the first smell and taste. The nose and taste are both initially a little harsh, but mellow as you proceed. The harshness in the nose lingered more than the taste. Flavors are good once the initial harshness wears down.
Dreadful stuff!
Boring flavor
I'm new to developing my pallet but I love the flavor. It's sweet with just the right amount of smoke. It just has too aggressive of a bite for me
I love Smokey peaty scotch's but damn this ones got a lot flavor included love it!! And I am a fan of the Smokey crazy peaty scotches
Surprisingly smooth for a 3 year old scotch. Sort of a nice honey Smokey explosiveness at the sup that leads to a nice vanilla finish.
Tastes of smoke and dark chocolate with some salt on the finish. The Islay casks provided more smoke than I expected from the Highlands. Not the most complex flavors but surprisingly good for such a young whisky.
Buttery and nutty
Not a scotch drinker, but it wasn't the worst I've had!
Too smoky for me.
A strong, sweet peat in the nose but smoother in taste. Definite smokiness that lingers in the finish, but not terribly overwhelming. I did detect the vanilla in the finish, which was nice. I'm not typically a highland fan but this wasn't bad.
Smoke flavor with a peaty after taste smooth
I really enjoyed this, very smooth and flavorful.
Enjoyed this Scotch Whisky a lot. It was smooth to drink and tasted great. Certainly picked up on all the flavors except the dark chocolate. Certainly will purchase a bottle of this.
Very subtle peet, smooth and easy to drink. A good place to start if you don't like heavily peeted whisky.
Seemed like a lot of smoke on this one. Not one i would keep on my bar but not bad.
Not big on Petey scotches.. this one taste petey.
I liked this. I think. At first there was a lot of smoke to it, not as much as the Lagavulin 8 year, but quite a bit. Initial sip confirmed that, but second and third tastes it mellowed considerably. A lot more of the ... I guess it's peat?... taste that seems to get up into my sinuses rather than staying on my tongue. I don't know how to describe that, but it's common in the 10 or 12 scotches that I've tried... after that it fades into a very nice honey aftertaste. I don't think I'd buy a bottle, but I got one as a birthday present I wouldn't be upset.
What I really enjoyed about this Scotch was the undertone of chocolate in the finish-this is one of the only whiskys I've tasted where I can pick out the chocolate. Not a very strong nose and middle of the road taste. I would try again for the finish but not my go-to scotch
Initially I found the peat and smoke to be prominent, but that quickly became more subtle and balanced. Detect honey and a little dried fruit sweetness. Overall, very balanced for a NAS scotch. Will definitely try again.
Kinda middle of the road when it comes to taste. It's not bad, but it's not really a bottle I would buy.
Not too much Scotch experience but not bad.. seemed to have bite at first but softened as it went .. I don't think scotch in general would be my first choice but definitely it bad..
I am normally a bourbon drinker but I love the smooth sweetness this provides and the long linger of the smoke. I want complexity in my drinks and this gives it in spades. One splash of water killed the sharpness of the alcohol and the extremeness of the smoke and allowed the other flavors to really come through.
I am not a scotch drinker.
Least favorite of my welcome box. The aroma has plenty of smoke, but you can still detect the malt and fruit notes. However, the flavor is nothing but peat. You'd have to dig to find the sweetness. If the flavor profile didn't state that there are flavors of vanilla or honey I wouldn't have guessed. While smooth, it is overpowering. I hope it doesn't turn me off to all forms of Scotch.
This is the worst scotch I have ever tried-Smoke, peat and nothing else. Dumped half of it down the drain.
Too smoky and peppery for me. It has some sweetness buried in there, but it has a burnt taste to me.
Smoky all the way through with a slight sweet peaty finish. Not my favorite, but growing on me. Came in my welcome basket.
This is a pretty underwhelming whiskey. It's not bad, it's actually really smooth, but not a lot of flavor comes through. My least favorite of the welcome box.
Terrible
Pretty crazy that this is only around a three year old whisky. Quite enjoyable with prominent dark chocolate notes...can see this as a regular in my home bar.
Bleh
Very middle of the road, no one flavor jumps out. Not bad, but nothing that I would say sets it apart
Finish better than the start. The smokiness is not overwhelming, which has turned me off from some scotch in the past.
Nice aroma, but finishes with a strong taste of black pepper.
A very interesting scotch that carries the Smokey and Peaty notes indicative of good scotches but strong sweet and honey flavors as well
Tasted more like an Islay than a Highland to me. A little sweet, but overall not bad. I have added it to my wishlist
Sweeter than what I think of when I think of scotch. Still not a huge scotch fan, but would drink this again.
Very good, Smokeyness was very good, and finishes nicely
too smoky.
How long has this been aged? Of course more than 3+ years, but with its legs and refined overall enthusiastic yet demure taste, it could be 8+? I put this on our wish list. Must I wait too long?
If you like them smoky you will like this, much more like an islay than the highlands offerings I usually enjoy.
A light easy scotch. First sip was overpowered by the alcohol taste. But it mellowed aa we drank.
It's a pleasant tasting scotch. Definitely has some smoke and pete to it but not as much as a Laphroaig or Lagavulin.
On the nose, very scotchy. I am more of a bourbon guy so the peet was a bit much. I can still appreciate a good scotch, but this wouldn't be my first choose.
Did not like this AT ALL...but this is coming from a bourbon drinker, who likes their whiskey a bit more flavorful and not so peaty.
You live a very sheltered existence sir.
slight rancid smell, smooth and smokey taste
Scottish do it best
This seems a bit one dimensional to me, also a bit peaty for my tastes, I suggest cutting it with some ice for better enjoyment.
Aftertaste not for me
Lovely single malt. Starts as a sweet crisp highland and ends with the lingering smoke finish of an isle. I would stock this one and it would be the one I'd pick for a first time scotch drinker - providing I had any left to share.
I'm a smokey/peaty kind of scotch drinker. My go-to has always been Laphroig. That being said, this scotch surprised me by how much I enjoyed it. I will be picking up a bottle for myself very soon.
Very smooth. Balance of peat and sweetness on the nose. Definitely taste the smokiness and dark chocolate on the back of the tongue. Sweetness and honey on the front of the tongue. Really well balanced and complex. Would definitely purchase.
Strong Smokey taste that is overpowering. Not one of favorites.
Not a huge fan of that peet flavor, which isn't too strong in Wolfburn. As scotches go, this wasn't bad, but not something I'd order over a good bourbon at a bar, not something I would recommend to a scotch aficionado.
acceptable light scotch. not my personal favorite, my wife on the other hand enjoyed it more than my other scotches and whiskeys. she usually loves her wine- in particular sweet whites, and gin&tonic and diverse martinis.
Not super smokey and fairly sweet for a scotch.
First time tasting Wolfburn and I am pleasantly surprised by its stout entrance and lingering smoke. I will have to add this one to the shelf!
''Twas nice
Love the woody smell. The flavor is good and it goes down easy.
Really good scotch. Light smoke followed by mild peet
Strong and not my taste.
It's meh. Very strong at first, hard to decipher the flavors, until get to the end and then I get the honey. Not a sipping whiskey IMO.
Very peaty upfront with a lingering alcohol burn that sticks to your palate.
Very nice and Smokey, big fan
Our first foray into scotch. Light smoke and peat. Not a favorite.
Smokey and peaty flavor. Bit rough but had a smooth finish.
Too harsh upfront but a decent finish. A middle-of-the-road Scotch
A clean somewhat fruity scotch with a little bit of smoke. I was very pleasantly surprised!
Great smoky flavor.
Smokey but light and sweet. We don't like scotch but this is good.
Nose: cloves, Taste: sweet and light, cloves, and spice, lots of malt, some smoke, dry finish
Not bad for a scotch... but not amazing
Pretty smooth overall. Didn't really taste the vanilla. More smokey than anything else. Wouldn't buy it on my own.
Ehh.
I enjoyed the smokey, peaty flavor that seems to put a lot of people off. I'd drink it again in a heartbeat.
needs work. Perhaps a bit more aging...
Some of the best Scotch I've had in a long time. Perfect thing on a cold, windy night.
Makes me think I'm not a scotch lover.
This is the first scotch I've had that I could noticeably taste and smell fruit. I have to say it was an enlightening experience and I really enjoyed it. Highly recommend this smooth and tasty scotch.
Lots of peat and nuttiness.
Did not care for this
Smooth and easy to drink. excellent for a beginner. Very young! Interesting the way they tried to fast track the flavors that come with aging. It's great to drink with friends.
This is very smooth and smells just fine. The thing that did it in for me and ruined it was the after taste. Everything was good until 2 seconds after it goes down.
Scotch with notes of tequila. No thanks!
I don't usually enjoy Scotch, but I can appreciate the flavors. Not with this one. The nose was not unlike a dry cider. The flavor had a hint of dark chocolate, but was overwhelmed by smoke and alcohol. Very unpleasant.
Not the worst Scotch I've ever had but a far cry from tasty. It has the smokiness you want in a good Scotch but none of the flavor. It needs aging.
Petey and young tasting. Kind of harsh.
Not my thing. Waaaaay too peaty. If u like drinking through an old moldy sock this is your thing.
The aroma is smoky and the taste is of burnt earth. Not a fan of this one.
poopoo
Too bitter and harsh; earthy and Peaty, just not my type of scotch, too young. Not a fan.
Didn't think I would like the Smokeyness of this one, but surprisingly that's what I love about it
Unexpectedly smoky and peaty for such a light-colored Scotch. I like smoke and peat, so that was a pleasant surprise to me. If this were left to mature longer to mellow some of the brighter notes it would be very nice for a cold-weather sipper. Interesting, and far from my least favorite.
Sweet cider nose, but I can mostly just taste smoke.
Starts nice but then the smoke on once it clears the mouth overtakes and ruins it. Not a fan
Smokey nose tastes sweet cinnamon and slight hint of peat nice spicy finish. Water washes it out all sweet nothing else. Interesting and very good for such young scotch
Light smoke with a slight spicy flavor. Not too bad but kind of weak on the finish.
Smooth with a warm finish.
Nice middle of the road
Nice smooth scotch. Not as complex as most, but nice. No peat.
A just-fine scotch. Not overly spiky, but there's a little bit of a cinnamon bite in there. There's a hint of peat, but I don't get the overdose of peat that a lot of Flaviar members seem to be getting. Nice briny notes. It's not bad at all. Not my favorite, but there's nothing wrong with this particular dram. Respectable.
Very peaty... that is all I can taste :-(
Too peaty
I want to not like this scotch and turn my nose up to the fact it's only 3 years old. But I can't help but enjoy the simple enjoyability of each sip. Perfectly respectable everyday scotch, just not for the price I found at my local Total Wine store. I guess it would be best to share with buddies who don't know their scotches but taste and you don't wanna waste the really old stuff on.
Meh. It was all Smokey Peat to me. Really not much of anything else. Thin and one note. Definitely not my thing
Wouldn't consider myself a huge scotch fan, but do stock some at home that I do enjoy. This one is is very light in color and smokey on the nose can almost taste the peat before you even drink it. When you do finally try it, the peat flavor is very light but has an odd flavor that I cant quiet put my finger on. Worth a try, but wouldn't buy a bottle for myself.
I really want to be a Scotch fan, but they just taste like turpentine. Sorry.
Simply okay. Flavor was kinda bland
Pretty good.
Good by the fire over 1 cube.
It's interesting that this is not a peated whisky--apparently aging in the casks is enough to give a gentle smoky, peaty taste. I like that light, gentle peatiness! My second favorite in the Welcome Box.
Very Smokey up front, has a semi sweet finish, the nose smells like a wine, but doesn't taste like the nose.
Smooth and clean with a light peat taste
It was smooth but not my thing.
Metallic, not smooth. Weakest part of the welcome box by far. Wouldn't recommend a full bottle.
Just not my thing
Liked it fine. The peat flavor was not overwhelming. Made one of my best Rob Roys with this Scotch
A perfect Scotch. Slightly peaty, with notes of caramel, honey, and the tiniest hint of chocolate. Nice smooth finish. I wish I had more than the sample so I could savor it some more. Adding to my wish list.
Smooth and clean, very small peat tastes. Very enjoyable.
Good flavor with a touch of a peaty flavor that gives it a nice initial kick that rolls into a smooth finish.
Definitely not my favorite, to much smoke.
To smokey for me. One of the worst scotches I have ever tasted. Some may enjoy this if they like liquid smoke.
This is one of the first scotches in which I have really felt the flavors. Vanilla and a little must through the nose and a hint of chocolate and peat on the palate. Surprisingly good. I gave it an extra star to make up for the idiots who posted one star and gave zero intelligent discussion as to why. I wish Flaviar would police the reviews.
Loved it
I liked how it was smokey.
I liked it. I thought it was well balanced. The sweetness provided a nice contrast to the peat. And the peat was warm and not overbearing. Overall very nice dram.
Did not like this at all, tasted like rubber!
A little too Smokey for me.
Very smooth in the front. Has great floral aromas. However the finish does end a little heavy for me. Although a good light scotch overall .
This is a fun scotch. The slight Smokey/peat undertones with the bright delicate fruitiness was very enjoyable. This could be a daily sipper for me.
A little harsh, but plenty of peat for a Highland and overall enjoyable.
It was kind of sour at the end , good scotch . Long sipper. Very smoky but enjoyable.
Love it!
Tasty. I love peaty smoke flavor and this has just a hint of it.
Not bad for Scotch
Nice reminder that there is good scotch out there in addition to good bourbon. Light and crisp.
Too smoky for my taste
To smoky and peaty for my tastes.
I thought it odd that in the welcome tasting box this very Highland distillery's non-Highland "peated" Scotch was included. It is not their main thing and it is quite obvious.
Very sippy scotch. The peat is strong, making this relatively Smokey—not something I've been a fan of in the past, but done well here. This would be a great pre-meal sipper, looking forward to trying it on the rocks or a tiny bit of water—curious what will come of the peat.
This one had a weird taste to me... Was it peat? I've only had one other scotch before - glenmorangie - and loved it,but this one was weird to me.
I'm not much of a scotch drinker, but I'm trying to expand my horizons. I really like this - it's smokey and isn't too sweet
Excellent smoky and peaty flavor. It will be a go to scotch once it's back in stock.
There was a familiar after taste when taking it straight from the bottle at room temp, but when cold, the smoky and chocolate really came through
Love this first time getting my first package, smooth and full of flavour.
Very smoky and peaty. Not my favorite as far as flavor profile. Finished a little harsh as well
I would consider this as a scotch to mix with. Tastes slightly richer than J&B so perfectly good for a scotch and ginger ale. Not one that I would enjoy to sip on the rocks.
Ok
Tastes like burnt wood. I prefer bourbon thank you.
Good, strong, smokey vanilla taste.
Easy drinking. I prefer Smoky to Sherry when I'm drinking scotch, so this was right up my alley. That being said, this just didn't 'wow' me. It's good, not amazing.
Very peaty and Smokey.
Good solid flavor. The smokey flavor could be a little lighter. Good slow sipper scotch.
Too Smokey for my taste.
Smoky and delicious.
I enjoyed the smokey flavor, but more complex blend is my thing. I would drink this on occasion.
I like a peaty, smoky scotch, but the smokiness really overpowered any other flavors or complexities for me. I never got any fruit or honey.
Good strong flavor
Love it! I especially enjoy the smokey taste and smooth finish.
Not a fan
I've never been a fan of the more smoky flavor, although this one is more subtle than some of the others like laphroig. I thought this was drinkable, but wouldn't buy it for myself
First tasting box. Did scotch first. I liked the nose and could get the hint of Apple Pie. Never was that focused before. A bit of a bit in the beginning but I enjoyed the peaty finish. Good choice.
.
Unique flavor spiral, the Smokiness at the end is like nothing I have ever had. Good job!
Tasted more like corn mash. The taste was spicy and harsh.
Smooth. Can taste the wood without the peaty finish. Did I say smooth.
Smoky. Fairly smooth, but kind of flat. Shows it's youth
No bueno! Did not like at all!
Not a fan. Too much emphasis on the strong flavors; smoke, peat, spice. Makes it taste "dirty". Didn't satisfy my sweet tooth. Wouldn't order a second round.
Smokey
A little spice on the beginning and it drops off through the swallow , smooth but not much of a taste . Overall for me it's ok , I would give it another try .
I thought it had a very Smokey flavor. Also very smooth. I liked it.
This is a scotch for people who don't drink scotch. While I appreciate it being peaty without being offensive, it loses cool points by being underwhelming. It's too blah. There's no flavor.
Smoky, malt, peaty. Too much spice on back end
First off I'm new at this. I liked the taste but a little smokey for me. Still learning to pull out the flavors.
Still can't my finger on the back end of the flavor.
Spicy. Sweet. Smells good and has a good flavor. Not a huge Scotch fan.
Rather smooth and pleasant, with nice smoky notes
Nice, enjoyed the lite smokiness and smooth sweet finish
Way too harsh. Still better than Laphroigh.
I enjoyed the taste. A peaty scotch that is smooth.
Somewhat peaty but as I don't like scotch or peat, this one wasn't for me. I could taste heavy smoke and the honey notes, but that's about it. Not a favorite.
Medium peaty smell, long legs, light charred malt.
Light and clean.
Very nice smoke flavor. Opens up nicely over rocks.
It was very Smokey scotch. I liked it a lot!! It has the distinct scotch flavor though the smoke hits you first. Great with a cigar or while eating a steak dinner. The smokiness adds to the flavor and experience.
Very smooth; great if you like smoky scotch.
Not right for this bourbon drinker
Lots of malt, modest smoke in the nose. Some honey and vanilla. Mildly interesting to an Islay drinker looking to get off the island.
Reminds me of a great smokey tequila. I just don't like tequila.
Very rich and smoky flavor.
Holy crap, I have only ever found 1 other scotch that I would have a second taste. This stuff was amazing, almost no peat at all, so if you are looking for a gateway scotch this could be it. I am a rye guy since the late 80s have tried a lot of scotch, found one and now I have found a second.
Kind of tasted like vodka that you set on fire for a Smokey flavor
Nose - 5.00 Taste - 4.75 Aftertaste - 4.50 Overall - 4.70
Maybe I just don't like Scotch?
This was just bad. It was really tough to get past the smell, and the taste wasn't great either. To me, it had a harsh, almost chemical, taste and smell to it. Definitely not a fan.
Strong peat but a harsh alcohol finish. Touch of water and with cooled stones brings out calmer notes.
It's grows on you over time. Smokey but not like a campfire. Smooth and "light".
For three years old it's..... acceptable. But for $60 there are better things to spend money on.
Wolf burn taste like wolf piss. Man, it sucks
I joined Flaviar in order to broaden my knowledge of spirits. This was the very first Scotch that I have ever tried. I rated it 5/10 mainly because I have no frame of reference in regards to Scotches. I agree with some of the other reviews, it is smokey. I would be curious to try it again after I have tried a few other scotches.
Very smoky for my taste
I'm newer to the Scotch family but I enjoyed it. Bright and playful with mild smoky earthy undertones. Very drinkable
Ok, but personally thought there were too many conflicting flavors
Not a scotch fan but this isn't too bad.
Surprisingly pale colour for a Scotch, and rather bland in my opinion. It was a clean, slightly sweet, lightly oaked, and mildly smoky Scotch in comparison to the ones I have had before. Also held a strange green apple tinge upon initial taste, along with a rather strong fusel alcohol after-taste in the back of the throat long after the finishing flavours dissipated. Perhaps a decent, mild introduction into the realm of Scotches...but not necessarily a good example.
Smokiness the main character. Very surprised as to how pale it was compared to its character. Love scotches and this one was very noteworthy.
It is ok. Definitely smokey. I prefer bourbon.
For me it was like biting into a cigar, too smoky but as I'm typically not a fan of scotch it's no surprise this wasn't a winner for me.
Not a big fan of scotches with this level of smoke in the profile, but for people that like a very smooth elegant scotch. That has a strong note of smoke with little to no peat it is a wonderful choice.
I expect more out of scotch, especially at this price point. This was average at best. Needed more complexity.
Very smooth scotch, reminds me of a Cherry Garcia ice cream with the sweet, chocolate and fruity notes. Will definitely be grabbing a bottle soon. Pleasant surprise!
Very smooth, floral, and sweet...with a mild heat that lingers.
I was very impressed with the flavor of this scotch. There was the perfect mix of a spicy/smoky flavor and softer honey and sweet flavors. I'd definitely buy a full bottle!
Load more reviews
Back
A Dram for Your Thoughts
Cancel