Price, Shipping & Taxes may vary by state and will be recalculated at checkout.
Authenticity Guaranteed
We guarantee every product we sell is authentic.
Free Shipping
Flaviar Members get free shipping on their orders.
Buyer Protection
Money-back guarantee if things go wrong.
An exceptional Single Malt from the northernmost tip of Scotland.

Thurso is the northernmost town on the British mainland. The first Wolfburn Distillery was born on the site in the early 1800s. But by 1872, product had ceased. In 2011, Single Malt industry veterans Shane Fraser and Iain Kerr plotted a course to revive the namesake and signature far northern spirit. They broke ground in May of 2012 and had the first completed buildings by September, with production starting the following year. They quickly reached full production the following year and have not looked back — developing a range of six specialty Single Malts and periodic small batch releases.

Wolfburn Aurora is a story told in wood. Specifically, it is the marrying of pure Wolfburn Single Malt from three different cask types. First released in 2016, 40% of the Spirit is aged in second-fill quarter-casks, 40% is aged in first-fill ex-Bourbon barrels, and 20% is aged in first-fill Oloroso Sherry hogshead casks. The quarter casks age faster and therefore deliver an almost Cognac-like flavor. The ex-Bourbon barrels provide their signature caramel/vanilla notes. And the Oloroso casks deliver their magical rancio complexity. All in all this is a truly outstanding dram, even being awarded 92 points at the Concours International.

Smartass Corner:
The location of the Wolfburn Distillery — Thurso, overlooking the Pentland Firth — is located in the ancient county of Caithness and was ruled by the Vikings for centuries.
Category

Style

Single Malt Scotch Whisky

Region

Country

Alcohol

Distillery

Age

Maturation

Second-fill quarter-casks, first-fill ex-Bourbon barrels and first-fill Oloroso Sherry hogshead casks
Flavor Spiral™
About The Flavor Spiral
What does Wolfburn Aurora taste like?

The Flavor Spiral™ shows the most common flavors that you'll taste in Wolfburn Aurora and gives you a chance to have a taste of it before actually tasting it.

We invented Flavor Spiral™ here at Flaviar to get all your senses involved in tasting drinks and, frankly, because we think that classic tasting notes are boring.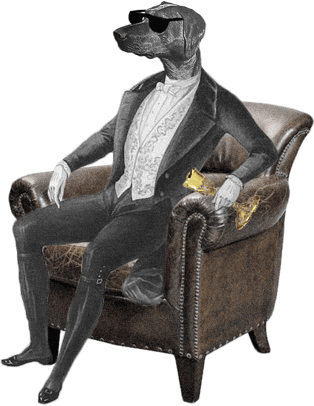 Dog Dogson's
Smartass
Corner
Single Malt Scotch Whisky is made in Scotland using a pot still distillation process at a single distillery, with malted barley as the only grain ingredient. It must be matured in oak casks in Scotland for at least three years (most single malts are matured longer).
Tasting Notes
Appearance / Color
Light amber

Nose / Aroma / Smell
Cut grass, dark chocolate and raw almonds with gentle notes of apple.

Flavor / Taste / Palate
Raisins, florals, and melons on the front palate with vanilla and spicy notes on the back.

Finish
Lingering with rancio and spice.
More drinks we think you'll like
Ratings & Reviews
I'm not much of a Scotch drinker. However, I thoroughly enjoyed this. The fruity and floral notes were most detectable to me. I would buy this.
This scotch told me there is more variety in scotch flavors than I realized. Two flavors jumped out - the flavor of a good pipe and the smell of a good fire. Intrigued enough to buy a bottle and take it to the Blue Ridge mountains in August.
I'm more of an Irish whiskey lover but this Scotch crosses the boundary into Irish territory. Not your typical smoky scotch and lovely creamy vanilla taste lingers from the outset. Little spicy kick for good measure. Nice for a tipple but not in the top 5. Sitting between 6 and 10 in the charts!
Complex and sweeter than expected. A most interesting sample for one who thought they didn't like Scotch. Opening my eyes to a new realm.
It is a very good, elegant, Single Malt Scotch Whisky that has an aromatic birth; while a balanced life leads to a long & creamy death with notes of ransio, dried spices, oak & a hint of peat.
I like it, but it's missing something. I can't quite put my finger on it... The taste lingers on the back of the tongue, but only on the sides. Not very peaty.
Sticks to the end of my tongue. Floral melon.
Wonderfully
Smells like wet sock and tastes like dried spice
A lovely sipping whisky that is light on the palate.
Light a pretty. Clean fruity notes. Would be a great option if you are just getting someone into scotch that was an Irish or bourbon fan. I could drink this neat all day.
Not really big on scotch. But this one would be on my shelf for sure if I was in the market. It is impressively flavorful for a scotch but still packs a punch. A must try for scotch enthusiasts.
Imma bourbon. No scotch. My 956 year grandma is a scotch. Me imma real man. Bourbon it is. Until Flaviar sent me Wolfburn. Now imma Bourbon-Wolfburn. Because every other scotch I've had tasted, no-good. Buy this. Put ice in it. Wait 5 minutes. Drink that sh.t dry af. Cereal.
Light bodied & very mellow.
Did not appreciate this, but I have found I like scotch a bit less every time I try. For a scotch lover it may be awesome
Buttery, almost creamy scotch! This will have a permanent place in my bar!
I want to buy more!
This is an interesting dram. When I first tried it I was very put off by an inescapable sulphuric note in the finish. The second time my palate must have been calibrated differently and I could pick out some orchard fruit (pear, apple) in the nose, some sweet/sticky fortified wine richness on the mid-palate, and oak tannins in the finish. That said I still just don't care for it. The aftertaste is waxy and I still get some sulphur on the way out.
Really nice smooth finish
Outstanding!
Not a good scotch. Very strange taste.
I don't really do scotch.
I dont think I like scotch
Couldn't quite determine the nose or notes, but they were nice for a Scotch, which I'm not particularly fond of. Had a lingering bite to it.
Not sure about this one. It was tasty, and the colour was nice - very light in hue. Crisp, apple, pear, fresh finish - I smelled a bit of cheese on this one. I don't have a lot of scotch experience. Would want to try this one again:
I loved it, it was a fresh taste with a clean finish. Tastes great and loved it immediately
I found the wolfburn to my liking it's mild nose and smooth taste I found that it had a smooth crisp nose its taste started smooth with vanilla and nutty taste and finished with a mild almost licorice anise flavor to it as well a a mild chocolate taste.
Heavy bite for a neat scotch.
any time it's got burn in the name-- not something you wanna try.
It goes down different than the scotches I normally drink smooth-spicy-dry. Three acts to each sip. Drinking it with ice have it a mellow taste
Too smoky...my husband couldn't even drink it and he loves scotch
This was one of the best Scotch whiskeys I have ever tasted. Smooth going down, with strong raisin, vanilla, almond flavor with a spicy little kick. Will definitely be investing in a bottle soon.
Don't usually like scotch, due to the campfire taste. This was more fruity than Smokey. I enjoyed it!
This came in my 1st sampler , it is a decent midrange scotch
Dry full bodied, much better than other scotches I've tried
A very interesting scotch. I picked up on the notes of vanilla, floral, and melon right away. It has certainly expanded my palette and has piqued my interest as to what else it out there. I enjoyed this sample alone while editing a video and I will say the glass emptied too soon.
I didn't much care for this scotch. The caramel and honey seemed to over power each other in my palette.
This is my first time circling back to scotch since a bad taste as an unexperienced whisk(e)y drinker in college, too long ago to count. Anyway, this Scotch is good on the front end. I definitely taste the raisin and fruits. However, despite trying it neat, with a little water, on a little ice, and also after letting it sit for a while neat, I cannot get over the finish. I know the term rancio comes from the Cognac world, but I just keep recalling the Spanish word for rancid and putrid, which is the best way to describe the finish.
I got this in the welcome box and was initially underwhelmed. It came across as muddled and unexpressive, characteristics I associate with, shall we say, lesser scotches. I decided to let the second, separate pour breathe in the glass for an hour or two to see if that improved the situation (hoping, hoping that Flaviar hadn't sent me a bland dram in the first box) and boy did it pay off. The whisky became a completely different animal: bright and much more nuanced, lightly sweet and lightly nutty-bitter at the same time. Fruity up front with nice bite on the finish. If you don't like the first taste, try this! Total transmogrification. 5/10 first taste, 8/10 after breathing 1 hr+, both in Glencairn glasses. 7/10 overall.
Enjoyable first tasting.
This is my 1st samples. I wanted to try now whiskeys and other items. So I decided to join. However I'm not much of of scotch lover, but this may change my mind.
Better than most scotches and smooth
Very tasty first experience with this distillery (and Flaviar!) A little sweet up front with notes of lemon and vanilla with a nice linger of a blend of spices. Maybe clove? Very different then slot of scotches I've experienced ( can count those experiences in one hand) would likely purchase again.
I got this in my welcome tasting box. I tried it with a couple of cubes. So, I'd start by saying it's tasty. Vanilla and spice I got. I tasted a little lemon, too. Little of that melon. The strong raisin I just don't get. There's a touch of sweet to it. Maple, maybe. Nice, but not fantastic. I'd say this isn't really my style, but it is good.
Liked it a lot
Tried this one both straight and chilled with a splash of water. I immediately tasted the spice and some bitterness, but it was decently balanced with sweetness. Chilled with a splash, the sweetness came a little more forward. I'm working to develop an appreciation for Scotch and this one was definitely better than most that I've tasted.
Bourbon guy thought this was great.
Nontraditional scotch. As more of a bourbon head this scotch really appeals to me. Vanilla forward with heavy sweet notes, but I felt it was well balanced. Would definitely buy for myself to spice things up against everyday scotches.
I get caramel Apple on the nose. Smooth taste
Interesting. Above average and nice
This is one of those the more you drink it the more you like it. smooth taste
Can smell the raisins and vanilla and taste the spice and chocolate and melon. Also very good. I would buy a bottle for the home bar.
Goes down smooth. Chocolate and almond taste. I'll get more of this.
smoky finish, but tasty overall
Very malty. Sweet. Smooth. Definitely taste/smell floral notes.
It provided just the right nip for a St. Patrick's Day evening when the Celtic nostalgia was thick in the air and a heady "slainte" was called for.
Not my favorite.
It is a very excellent mid range scotch. I will be buying more of it
Wonderful flavor. Perfect choice to take to a Burns Night.
Not my favorite, but drinkable...
Liked this. Super fruity and vanilla. Not too young.
Smooth
Pretty run of the mill scotch. Not bad, but no real distinguished flavors or nuances.
So smooth on the intake. A bit of a spicey bite. And a warm feeling all the way down the chest. Perfect neat or on the rocks. A must have in any home bar.
The wifey liked it too..
Nice drink with a little spicy kick.
A welcoming hint of sweetness. Great age without excessive smokiness. Will be buying.!
Great aftertaste. Hints of sweetness followed by spice.
Has a bite, and strong after taste. Would not buy it again.
Wow! Love it...
Amazing flavor and very smooth. This was my favorite so far
A very sharp bite.
Totally loved this Scotch, oh and try it with dark chocolate, we tried it on a whim but WOW amazing!!
yummy; smooth
Hated it
Enjoyed the peatiness. The smooth flavors were delicious.
Nice and smooth, able to taste all the flavors
This reminded us of my husbands beloved Laphroaig. Not nearly as smokey or peaty but reminiscent.
Perfectly fine scotch, but not going out of our way to get more.
Hadn't found a scotch I enjoyed before this. Appreciated the fruity and floral notes quite a bit.
smoky finish, but tasty overall
Fairly tasteless for my style.
Strange combination of flavors
Favorite so far
Not a huge scotch fan but enjoyed this
At first smell it seemed a bit to peaty but it actually had a decent flavor.
A little on the syrupy side
Cinimmon on the front burn on the back
Strong, bite on first sip. Rest of glass went down smooth. I drank it with a few small ice chips added for water and a little cool. I'm not a huge fan of Scotch but this one is tasty and a nice Highland to sample.
Spicy and lovely. A warm single malt experience.
Your first taste says "hang on, this ones going to dazzle you!" Then you swallow. Have mercy if you dont like a smokey finish. After you swallow it is a very big let down.
It's ok. It's a little hot, a touch of spring water helps.
Spicy. For me, too much. But it is great. I truly appreciate it. But keep in mind. Between sweet and spicy, it's way over on the spicy side. At least for me.
Was a great surprise!
Not bad, a bit too much of a spicy finish to garner a higher score from me. The initials taste of the vanilla and raisins was delicious though.
I could smell and taste notes of raisin but the spicy finish turned me off to it.
Nice full taste. A bit Smokey but nice
The fruity/raisin notes are initially pleasant with a lingering spicey finish. Nor a bad scotch but better are available.
The nose is definitely different...I can certainly get the cut grass and dark chocolate reference. The problem is dark chocolate and cut grass don't smell good together to me. However, I it is suprising smooth with a moderate finish. Not too smokey for scotch. If I could get past the nose I would really like this.
Beautiful to the eye over a couple cubes and pleasant on the nose. Smooth initially with a heavy spice presents on the back side. I wouldn't pass it up if offered but I'll keep looking.
I'm not a scotch drinker, but this would satisfy me if there was no such thing as bourbon. It's one of the better scotches I've tried, I would drink it again, but probably wouldn't buy a $65 bottle.
Pleasantly surprised by this scotch. Not too peaty and complex enough to make me want more.
First of all, I have to say that my rating is based on the fact that I'm not a fan of Scotch. That being said, it wasn't bad.
It burns and...
Mostly smokey/peaty and slightly sweet. The finish is medium and has a nice warmth to it.
Familiar nose and taste, but nothing stands out as very unique. Other brands taste much better
Tastes like any other scotch
Great Taste, I & my son really liked it. Hope to be able to purchase another bottle and save it for the future as I will eventually drink the rest of this opened bottle. Tom "Mack"
I must be the only one that disagrees with the majority of the reviews. Again, I thought the Flaviar tasting notes nailed it. I really enjoyed it. You really get the rasin and vanilla up front, spicy, and then a bit of the floral for a sec ending with the apple. But, as I learned in a scotch tasting class I once took, tasting notes can vary depending on your mood and where you are mentally that moment you take the sip.
Very mellow - for a Scotch, definitely one worth having in stock. No bitterness; completely smooth. Very floral and fruity on the nose, balanced on the tongue with long legs.
Nice and smooth finish...
Nose: Now this is interesting. Strong citrus nose. Key lime. Honeysuckle. Some tropical fruits. I want to say mangosteen. A little bit of sherry underneath, mixed with a touch of oak. Palate: Heat, around the sides of my mouth. Sherry buried at the back of my tongue and the top of my palate. The strong citrus nose does not portend any citrus on the palate. Some sultanas. Finish: Mainly bitterness, interestingly enough. While the pallet is pleasant, the finish less so. The bitterness lingers. If it weren't for the finish, it'd get an extra star. But the bitterness is a bit offputting.
Harsh - more difficult to drink
This was my least favorite in this Tasting Box. It was a little too fruity and vanilla for me, and the floral smell didn't appeal to me. If a friend offered it to me, I wouldn't turn it down. But I would not buy a bottle myself.
Smooth whiskey with both raisin & smoky flavors. Would go very well with steak!
Just your average scotch
I hate scotch with a passion. On par with IPA's. The bourbon and sherry cask blending on this one really attracts me! What's your IBU brah and what's your peaty component smack of a phallic competition. Adding the sweet and complexity of additional barrels makes this a scotch I may actually indulge in and that's something! Not so much a blow you to hell aggressive peat blend and more of a well rounded approach to scotch. Don't tell anyone but I might actually add a bottle to my collection.
Perhaps I'm just not a Scotch drinker. I found it very "thin", but harsh. Not a lot of flavor compared to bourbon. All burn, but not much taste.
Scotch. Light and dry. Less antiseptic than most. Ok.
Too much raisin flavor for my palate.
Definite sweet raisin beginning, then more cough syrup like in the end
Definitely picked up some hints of plum/prune, great nose, surprisingly smooth.
No burn at all, I'm new to the scotch world so I can't tell the small difference between the taste of different brands yet. I'd drink it again with a cigar
Disgusting! I spit it out. Apparently, I'm not a scotch fan.
Didn't taste raisins; mostly got a taste of vanilla. Spicy.
Smooth. Light.
It was nice. Well balanced and easy to drink. like a diet Glenfiddich 12.
Very sweet
Smells like salt. Has good mouthfeel and I appreciate the natural color. It's good - but it's not blowing me away. I can't taste the melon or raisins noted in the flavor spiral.
Considering it's 46%, it's remarkably smooth. However, the floral notes and melon give it an extremely 'bright' taste that is dramatically different from the darker, more rich expressions out there. A good whisky, but far from my favorite. If you lean toward this type of taste, you should really try it. My opinion of it should not detract from the obvious fact that it's a quality dram.
I really liked this. It was in the welcome box. This is the first non orated whisky I really liked.
Great nose however a disappointment to the palate. Very harsh from the first taste, lingering tastes of melon and wood. Maybe would mellow with aging to 15 or 18 years.
Third best scotch I love. Nice and smooth not to much smokiness just right.
Nice balance. A little peatiness but not overwhelming.
Smooth
Much more a fan of Isla varieties I felt this was just a little too harsh.
Fruity then woody notes. Initially sweet then some spice and wood. Quite nice. There are better scotches for this price.
I loved it! Perfect form my pallet.
the aroma was spicy with a hint of floral, the taste spice and pepper but over ice the melon and floral hints came out.
Ok, but had some flavor I couldn't put my finger on that just wasn't something I like.
This is a likable this single malt - if you are good with the rancid and spice. I prefer spice in rye and could have done without here - but I think the rancid is what brings this down for me. Cutting with ice didn't seem to help as I enjoyed more when neat (have to give a drop treatment next). Certainly not worth the price in my opinion, so have to hit all the marks if you're willing to go for it (outside a taster).
Kind of spicy, lots of melon, raisin flavor wasn't great but wasn't bad
Calm to sip for a Scotch.
Maybe if you're a Scotch drinker you'll enjoy this. I'm not so it was not super enjoyable for me.
I liked this a lot!
Not my favorite. I've had better scotch and this missed the mark. Tried to open it up with some water but the strong finish remained.
I am not a scotch fan, but found myself wanting more! Fruity, smooth, warm, easy-sipping. Would purchase and drink myself
Too much oak, I think. Is that the "rancid" flavor? Don't care for that.
I liked this one.
It has good flavor but it's harsh.
Not my cup of tea. The lingering flavor lasts, but it does not appeal to me. Certainly one to try in a sampler before you buy.
This is one of the first bottles of Scotch that I really enjoyed from the very first sip. The raisin notes figure heavily making this quite a smooth dream to enjoy!
Good front end flavor, but I dislike the spice at the back end.
Solid scotch, on the light side and drinks easy
Delicious, rolls on the tongue. The nose has light notes of melon but the mouthfeel is soft with raisin and vanilla. My girlfriend and I both agreed it tasted like fake vanilla ice cream in the best way.
Raisin notes in the front. Bite at the end. Not bad overall.
Lighter in color and definitely lighter in mouth feel. Very aromatic but not overwhelming. I think it would taste best mixed as it wasn't strong enough of a flavor profile to be sipped.
At first it seemed pretty good but the more it lingered the less I liked it
Not my style, the finish just did not taste great for me.
A very good scotch, could definitely pick out the rasin flavors with some hints of smoke.
Tart fruit on the nose. More fruit on the palate. Sweet and smooth. Lacks complexity.
Super party, a little heavy for me but still good.
On the nose I immediately thought of cider. The apple stayed with me on the flavor, along with floral, and a spice finish. I thought it was good overall. I personally would not purchase a bottle, but would try again in someone offered it.
Interesting aromas of vanilla and raisin, but it was bland taste at first with a harsh finish and aftertaste.
Definitely more fruit taste than I am used to, but good all around flavor.
Very light and fruity, which I normally wouldn't mind, but it lacked the fire that I like to feel in drinking scotch.
While I can appreciate the subtly of the fruit and floral notes, this was not a terribly exciting scotch. Bland upfront and harsh going down...
Shockingly light.
very mild. Personally don't like the raisin.
It was an enjoyable experience. The aroma is inviting. It was a bit smoky, at times I thought I picked up peet. Not quite as smooth as I like my scotch.
Got a tasting pack with this bottle. As soon as I opened the vile sample, I smelt apples. I poured and sipped, wow, what a burn on the top of my tongue. With that said, I kept smelling, and sipping, let me say this, I am an avid scotch drinker and this was hard for me to swallow. I dropped a small ice cube in and it made it completely worse. Very rough, smells like burnt raisins and I would not recommend this bottle.
Agreed
Fruity aromas and taste. It was better than other scotch I've tried. I'm still not a fan of scotch.
Very smooth
had trouble picking up the fruit aromas and flavors on this one. A bit of a vomit flavor unfortunately.
Strong raisin and a great reminder that scotch is not my favorite liquor.
in the tasting box - this one was light and smooth - not too strong alcohol burn. Some peat but was more fruit and honey. Would like to try again.
Not a fan
Very light and mild
I didn't love it. I wouldn't order it again.
Got this in the tasting box. It was absolutely awful. It had an aroma like gasoline mixed with paranoia, and tasted like turpentine that had gone bad. never again.
I love Scottish whisky and this is a good one. Not as peaty as some and decent flavor notes.
An impressive nose with notes of melon, raisin, and hints floral kept me coming back simple for the nose. The initial taste is very heavy with flavors of raisin and vanilla, it's almost too sweet at first. The flavors quickly mellow out and leave a satisfyingly Long finish with notes of apple and almonds. I've had several single malts and while this one is very different from most that I've had I will most definitely be buying a bottle.
Im not a scotch guy but I didn't mind this one. i enjoyed the different flavors.
Lighter flavor and oddly floral and tangy for a scotch
Not my cup of tea. Wasn't a fan of the smell or taste
A nope for me. To strong, third degree burn going down. Was glad I ordered a sample taster thing instead of the bottle. All three got a low score from me. Not something I recommend unless you like strong drinks.
I was not a fan of this one at all. Strong alcohol presence without much else going on. It just seemed kind of thin and shallow.
Not a fan, taste just wasn't in my wheel house
Smooth but also weak. Not complex.
The nose can be a little off-putting, due primarily to the not-quite-right "raisin" smell (it just seems kind of "off", like raisins gone bad somehow). It has a subtle taste of tobacco, which I normally don't mind in some scotches, but it's not quite working with this one.
Not bad but there are many better Highland Scotches that are better
Very nice! Those Scots have it figured out!
Really nice and smooth.
Didn't care for the spicy finish. I like my scotch a little smoother with less burn when it goes down!
Smooth
I really enjoyed this one!
Exactly all I want in a scotch
meh.
Too much bitterness and earthy tastes on the nose. The opening flavor palate is too strong, definitely would not buy.
Got this in a sample pack and it was great! Really, REALLY easy drinking. It is so smooth my wife liked it and she generally doesn't go for scotch at all. The fragrance of this scotch is exceptional -I enjoy smelling it as much as drinking it (not really, but almost).
Lots if floral, spicy, and rancio notes. I didn't smell or taste any melon, chocolate, almond, or apple. Wasn't to my liking.
Surprisingly good! I was worried about the raisin smell, but very smooth.
I like raisins. I just don't like them as a flavor. Great color. Not a fan of the aroma. Not for me.
Not a fan of scotch, made me want to throw up!
very heavy raisin smell and taste. strong spicy notes but has a very nice floral finish
A sweet scotch - not peaty. I like it!
Reminds me of Oban a little. Brine, green apple, steel/iodine on the nose. Apple and sourdough taste. Pretty good!
Incredibly smooth and not at all peaty. Never thought I'd refer to a scotch as refreshing.
Regular ol' scotch. Nothing special, but not bad.
Not a fan
I enjoyed the notes of dark chocolate and pear. The spice and raisin put me off a bit, but obviously high quality.
Bit of a rough customer at first, a little harsh and in your face. Best ease into it, give it time to breathe and settle down. Ultimately...a worthy dram, but not top tier.
Initially I wasn't a big fan, but I let it breathe for a bit. We shared some deep philosophical conversations and it finally sweet talked me with the spicy finish
An average scotch
Smooth a bit more spice than I like, but very nice Scotch
I loved the spice at the end, it makes the drink.
It's not bad but a little rough and not as flavorful as some other bourbons I've had!
It's a smooth scotch. I'd give this an 8 it is a good average scotch whiskey. Good color, smell and flavor.
I am not a scotch guy, but this was hard for me to drink. It wasn't spicy just strangely warm...I kinda of got a nail polish taste and smell... not for me
I'm not a scotch fan but this was extremely smooth
My wife loved this.
A pleasant surprise, Though it initially has a sweet aroma that may deter some Scotch fanatics, the flavor carries carries a wonderful spiciness that kicks on the back end. That being said, the nectar of the gods goes down smoothly. I'd definitely recommend & would happily buy a bottle in the future.
Smoky and light scotch
Super smooth, super good neat. One of my favorite scotches. Def buying this one for a friend
The thought I was drinking cherry cough syrup would not leave my mind while I drank this.
tasted like furniture polish, very strong and harsh, will not purchase this
Very light, but love the lingering flavors.
Too expensive for what it is imo. Little citrus up front with some vanilla and spice on the end. Just not my cup of tea for $62, prefer others.
Seems like a thin taste. Slightly peaty, slightly sweet. Okay but not memorable.
You might finish an evening with this, rather than starting one. More depth and peat than you might expect from a younger Scotch.
Interesting. I think I didn't get much of the aromas, but it had a good lighter flavor for a Scotch. Not as peaty as I usually like.
Definitely a Scotch to try. It is refreshing and delicious. I normally only drink scotch on occasion due to the price of most Scotch, but this is definitely one that I would gladly spend money on.
Smooth and sweet. Light smokiness. Well balanced
I like very spicy and smoky liquors in general, Ardbeg is a favorite. I was surprised at how good this was given the price point. I have a very unique/unusual taste (preferring my scotches extra peet-y). I really liked this one.
the aroma of it is inviting If I were to drink scotch regularly I could see this in my bar.
Loved the smooth start with a saucy finish
Inviting and interesting nose. Perhaps once it gets some age to it, it will develop some complexity.
I am not a good judge of Scoth. But this stuff has a burn and you cannot taste any of it's sweet aroma.
Not for me. I prefer Scorch over Bourbon, but just not this one. It was like raisins that were over dried, not sweet. And the aftertaste was a bit more tobacco than I personally like in my whisky.
Very smooth and mellow from the fruit and floral.
We weren't a huge fan of the heavy spice in the middle or the raisin after taste.
I loved the long finish and the flavor of the finish the most.
Not a big scotch lover, but liked this well enough. Trying to develop a taste and though the raisin hits a little hard it was a good sipper neat.
This one didn't excite me. A bit sharp, and generally uninspiring.
First of all, the aroma is terrific. Smooth, a tiny bit sweet and complex with just a hint of peat. Nice finish.
Meh.
Very sweet up front with a mild and enjoyably spicy finish. On my wishlist, for sure.
Really enjoy this, had a great taste and smooth finish.
Love the vanilla and melon tones!
Came with the welcome box. Decent little drink. Light amd straw-y, tiny bit sweet. Overall not too bad.
This one is not for me. Thought the aroma had a slight urine smell. Going down it was spicy and had a fairly long burn.
Raisin - yes - I suppose ultimately; but not after a whole lot of toasted barley.
Highland scotches are my favorite scotch. Really picked up on the raisins and the melon at first taste, after that it was predominately raisins. Loved the vanilla and almond notes and just enough sweetness to make you come back for another sip.....never really picked upon the spice and any heat was minimal. Good easy drinking scotch with enough character to make me want to seek out a bottle. Pretty tasty juice indeed.
Very smooth, but a little light on flavor. Lacks the umami I would expect from a scotch.
Smells like wheat, grains and wood. Tastes like corn flakes. Aftertaste is like bad tobacco smoke. With water- burned coffee taste.
Nice raisin sweetness with a pleasant burn on the back end.
Too Smokey.
Absolutely loved this smooth light whisky, just a hint of sweetness from the sherry cask, and a warm touch of oak. This is absolutely on my to buy list.
Smooth. I enjoy scotch and this was not a distillery I was familiar with so I was happy to try it. I might recommend it to friends that I think might appreciate and will definitely keep an eye out for other releases from Wolfburn. Really enjoyed the slow build of subtle peat.
Not bad. Not a big scotch drinker but found this smooth. The tasting amount sent was the right amount. Wouldn't want a whole bottle.
Not a scotch drinker but not bad. Surprised by how smooth it was.
Not a fan...came as a part of the welcome box so had to try it. Not sure I tasted any of the leading components on the flavor spiral and just didn't care for it in general.
Didn't care for it.
Smooth with a hint of melon. No bite.
This was a very pleasant surprise. I drink a lot of scotch but this was a distillery I was no familiar with. The nose definitely carries the hint of apple. Almost that of one that has been lying on the ground that just starting to turn. Smooth with just the little hint of a bite that I've come to love and expect from a good single malt. Definitely a bottle I would be proud to have in my home bar.
Sweet and smooth. The first sip is a hit with a soft sweet finish. The second is smooth sweet start to a relaxing mellow drink. Hints of vanilla lingered.
Super intense. Crazy compared to Few.
Wow thats a musty drink. Nice kick at first with a smoother finish than i expected
Smooth, but not as complex as others I have tasted before
Normally I am not a big scotch person but this scotch is very good. Smooth and just holds up well on the palette. I could drinks this beauty all day.
Pick up the fruit and florals in the aroma, and chocolate and vanilla flavors early with a spicy medium finish... nice
smooth, almost crisp/warm sweet easy drinking. would like to see more wood flavor
Like it, Notes vanilla, raisin, and hint of spice
Smooth from start to finish. The raisin notes are quite strong though.
A little too white liquor like.
Fantastic jntro to the club, thank you! While not a huge fan of peet this came across to me as more "smoked peet" and went down too smooth. I will definitely add this to the list of "must haves"
Load more reviews
Back
A Dram for Your Thoughts
Cancel