There's just something special about a Sherry finished Highland single malt.
If we set out to find the oldest brewing and distilling spot in Scotland, Tullibardine would definitely be in the running. Back in the
15th century,
King James IV — a young, strapping man — stopped in to the local brewery here on the way to his coronation. The
old brewery
was transformed into a distillery back in 1946 and has become a solid maker of single malt Whisky. They produce their signature Whisky, several finished "double-wood" Whiskies, and some older limited editions.
Tullibardine has a unique naming system for their finished wood Scotch Whiskies. They call their standard single malt "Sovereign" and is a marriage of young and older Whiskies. The finished wood products are aged one more year in various barrel types and named for the size of the finishing barrel. Tullibardine 500 Sherry Finish is so-called because the Sherry casks are traditionally
500 liters in size
. And if you don't mind us saying, there's just something special about a Sherry finished Highland single malt. In 2019, it was one of the most liked expressions in our community, earning it a
2020 Flaviar Award
.
Smartass Corner:
The name Tullibardine means "vantage point" in Gaelic and originates from the name given to a little medieval chapel on a hill near the distillery that dates back to 1446.
Category

Style

Region

Country

Alcohol

Distillery
Flavor Spiral™
About The Flavor Spiral
What does Tullibardine 500 Sherry Cask Finish taste like?

The Flavor Spiral™ shows the most common flavors that you'll taste in Tullibardine 500 Sherry Cask Finish and gives you a chance to have a taste of it before actually tasting it.

We invented Flavor Spiral™ here at Flaviar to get all your senses involved in tasting drinks and, frankly, because we think that classic tasting notes are boring.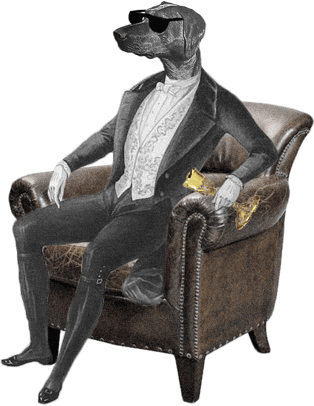 Dog Dogson's
Smartass
Corner
Single Malt Scotch Whisky is made in Scotland using a pot still distillation process at a single distillery, with malted barley as the only grain ingredient. It must be matured in oak casks in Scotland for at least three years (most single malts are matured longer).
Tasting Notes
Appearance / Color
Burnished bronze

Nose / Aroma / Smell
Notes of toffee and granola, followed by a touch of apples and figs.

Flavor / Taste / Palate
The opulent palate opens with flavors of dates and evolves into notes of slated toffee and luscious spiced pear.

Finish
Smooth and delicate finish.
More drinks we think you'll like
Ratings & Reviews
No, nope, nada...just not a scotch drinker. Sorry
Great whiskey with a sweeter aftertaste.
Very nice. Reminds me of The Glenrothes somewhat, which is one of my favorites. Would buy again!
it's a nice smooth tasting whiskey.
Nose: spiced apple, oatmeal Palate: smooth. Woody, slight smoke. Buttery texture. Finish: earthy wood and buttery. Aftertaste leaves quickly
Sweet, Caramel definitely in there, with some Nuts in the afterburner. A sweet whisky that brings a little fire, I'm loving it!
...
Very nice, I love the sweetness of it.
Wow. What a palate pleaser! Smooth, easy, perfect amount of sweet balanced with roasted nuts. Got this as a tasting box and definitely buying a bottle!
I wasn't able to discern much in this. There definitely wasn't anything wrong with it but the flavor profile was too subtle for me as a newbie.
The sweetness of the sherry just works.... nice
A Highland drop wearing speyside clothing. A painting by numbers speyside. An impersonation of speyside. Take your pick! Given the cost, this is an accessible and easy drinking Christmas cake of a glass and a decent introduction to the style. All the flavours are here - brown sugar and caramel and nuts and generic spice and vanilla - but not integrated or lasting. I liked it and accept its limitations.
Good but not as good as one of the Macallan 12s.
Nice, but nothing special
This goes down like water, just that smooth. I definitely recommend this to anyone. Definitely one of my new favorites. I will be buying this again and again.
Delicious and so easy to drink
If you're not into the peaty, smoky whiskies, try this one! It's excellent, the figs and dates come on strong in the aroma with the apple and pear to follow on the nose.
Tried this a while back with a cube of ice and didn't enjoy it, I've revisited it neat and that's when I fell in love with it.
It's a nice whisky, good taste, good aroma. But it is a usual whisky it did not surprise me in anyway
Very smooth. Great flavor.
Very approachable single malt, fruit forward for beginners. Tasting notes on point!
Excellent , doux fruité . Cadeau déguster sans attendre et vraiment pas déçu . Un moment agréable avec une bonne bouteille 👍
Good aroma, good taste. Not a bottle I would buy though
A good introduction to the sherry cask whiskies, but better ones to be found overall.
Delicious
I really enjoyed this bottle, but in fact prefer more stronger taste
Reasonably smooth but quite bland. Not much in the way of sherry flavors or anything else of note really. A disappointment compared with other sherry cask whisky I've had.
Found this to be quite bland - it's very creamy and smooth, but the sherry hasn't imparted much flavour. Tullibardine produce a quality spirit, but this needs a longer maturation.
Great taste Perfect blend
Bought as a gift for my Dad...he totally loves it!
Smoot
Nice but too sweet to me
I'm a true novice with Scotch. However, I do agree with many aspects of other reviews. I'm just getting into the game so excuse any amateurish insights. Light in color; smooth barely syrupy mouthfeel, peppery/heat on finish but certainly far from unpleasant. Sweet but not overly so. More tastes - detecting some wood flavors. Some raisin/dried fruit in later sniffs. Pleasant start to my journey. (1/12) 1 down 11 to go in my Whiskey Tasting set.
Bold, caramel flavor with a sweet finish.
Rich dark fruits, raisins and chocolate. Hint of cream soda and dry plum. Perhaps a little more complex for my palate but a sherry extravaganza nonetheless.
Sweet and fruity, but too one-dimensional. Some extra time in oak would help this out a lot.
Very delicious. Sweet and strong
A little too peaty for my tastes, though very complex and interesting.
Good stuff!
Full flavoured with rich notes of malt, caramel, tobacco, chocolate and hints of orchard fruit, great rich malt stands up to much pricier malts with ease.
Let's start saying it was my first Single Malt Whisky. Starting with the smell was already an experience it self, it calls you to try it! When you taste it it has such a huge different from keeping it in your mouth to swallow it. The caramel was very well balanced, not to sweet but very tasty. The "under-taste" of the Apple and tue Pear is both in the smell and the taste, is just perfect. Is not my kind of drink maybe, but surely it was good! "Is worth every single penny" as some might say. I really enjoyed it!
Colour very fine light honey. Light on the nose. Doesn't hit you that hard to begin with. Hard to pinpoint any particular notes. First taste is impressive, but it sort of goes downhill from there. Vanilla/banana (I always mix the two), something like cognac, bark, wood chips? Not that many particulars but a good sippable spirit. I'd offer this after a meal to a not-so-discerning audience for good success or sip this when I'm in the mood for something simple. Nothing to write home about but usable.
Great whisky,smooth with a nice sherry taste
Smooth and slightly sweet but wanted more sherry and flavours.
Meh
Superb balance, fresh and smooth. Highly recommend.
Tasting Notes 1. Door county candy store 2. Sharp and hot 3. Fruit apple 4. Grilled steak 5. Metallic 6. Cooked sugar Thin but smooth although a bit hot to the back of the throat and an initial spice that tingles the lips. A drying effect to the gums. Hot on the tongue. Short finish. It really changed over the course of tasting. Not unpleasant with some interesting flavors but not an overly enjoyable sipper.
Very strong on sherry, lovely drink
Very smooth lovely taste, i would say the best drink i have tasted in a long time, highly recommend people try if they have not yet.
Okay, but doesn't really have a lot to it
Has a very caramel forward taste. A bit of vanilla at the end with a sherry finish. Refined and bold
Very very nice
Really enjoyed this. Incredibly smooth at the first sip
Well from this "vantage point" I declare this dram nice but not exactly noteworthy or memorable. The nose: candied raisins and figs upon mild wooded notes. Taste: musty soft wood draped in syrup and peppered pears with some lighter gala apple influence and a hint of caramel. It bites a little bit but not enough to make you think it is more than what it is. Finish: there is a more pronounced essence of alcohol, something like a reduced whiskey sugar glaze over warm apples. The essence of wood notes turn into that of lightly roasted unsalted nuts. The finish lingers nicely and not so lightly. It was a good finish. Verdict: I do not own any Scotch whiskys but I do enjoy them. I could see myself owning this bottle. A little bit of air and time could possibly turn this into something bigger.
Flavorful but not overwhelming. Really enjoyable.
Delicious
Flavor is good. The finish is incredibly smooth.
Very nice. Great flavor. Smooth sipper.
I really like this Scotch. Great flavor, just a touch of burn on the backside.
Dynamic but a little sharp for me. The apple and Carmel are apparent. Good flavor but I wish it finished differently.
Good! Guuuuud!
Too funky
Good sherry single malt
Delightfully smooth. The finish is almost...nutty? Which isn't my personal favorite, but it's quite nice all the same. So far as scotches go, this one is one of my favorites so far.
Rich and sherry heavy. One of the more recent reviews described it as oily and sweet. I would concur with that, but definitely in a good way in my opinion. This one has become one of my favorites.
Good mouth feel, thick on the tongue. Oily, sweet, good aftertaste.
Delicious toffee apple on the nose. Strong, somewhat lingering burn and significant spice to start on the palate, but yields to really nice flavors of caramel and fruit on the finish.
Smooth. Nose had apples. Caramel for sure...too much for my taste. Some sherry at the finish. I would not personally recommend it to anyone looking for something memorable.
The nose is of apple and dates and a bit of the sherry. Not an strong smoke flavor but more than I like. Also reminded me of fresh figs. The finish was bitter with some caramel. I generally like sherry finished products but this was fairly average.
A good single malt. Rich and flavorful.
Caramel aroma. Sweet taste at the start with a spicy finish.
A nice, albeit young-tasting, scotch. Hints of dates and nuts in the nose with apples and sherry at first taste and a short caramel finish.
Smooth and flavorful.
Good drinker. Dark fruit to start. Little bit of spice on the finish.
Sweet caramel on the nose. Also sweet to taste with a kick to it. Very pleasant scotch.
Lots of aroma. The sherry was a nice flavor. Pretty color but just a little too much caramel taste.
I'm a huge fan of sherry casks finishes in general but this one is definitely one of the best I tasted. Recommend it to all sweet tooth-ers out there :)
Caramel smacks you in the face through the nose...and the fruitiness is shocking and then amazing! Instafav!
Strong nose, great taste! Sweet with a little burn. Really like this.
Sweet and smooth, slightly antiseptic to the nose and a little more peaty in the middle than I personally prefer but finishes with warm fruity and toasty notes.
Fruity on the nose. With a soft burn all the way through. Nice rich bold slightly sweet flavor. Would pair great with a steak dinner.
Scotch at its finest
Loved it, will definitely buy another bottle
Holy shit this is amazing
You gotta love the sherry cask finish.
Smooth, slightly rich in flavor, nice nose. Would definitely buy an entire bottle of this.
It is a very good, rich, Single Malt Whisky that has an aromatic birth with notes of toffee, dark brown sugar, granola, hints of apple & fig; while rich & complex life adds notes of cooked fruits, cinnamon, Manuka honey, dates, slated toffee, allspice & spiced pear; that leads to a long & creamy death with notes of butterscotch & ground almonds.
Thoroughly enjoyed this. It's smooth and not bitey. Think I may have a bit more...
Pleasant balance of flavor against the peat in a scotch, figgy sweetness tames the (round) peat character
Rich and complex. Aroma has pear, apple, and caramel, Flavor reminiscent of a caramel apple with almonds. Very nice complexity and pleasant sweetness as an after dinner dessert dram.
Tastes good
Great taste, the sherry oak really comes through and there is a long lasting flavour. Quite smooth drinking.
Sweet and a little smoky with a bit of heat. Water useful
Very fruity smell. Tastes like the Cadbury Fruit and Nut bars.
As primarily a Bourbon drinker, this is one of the few Scotchs I've truly enjoyed to date. Would have never picked this one up on my own, and now may add a bottle to the bar. These little surprises are exactly what I appreciate and enjoy about the Flaviar experience.
Color is amber with brown hues. Nose is a roasted malt, with a nutty influence. In much more subtle levels are some bright fruits. The sherry imparts an almost dry sensation to the nose. First sip is deep, and flavorful, with the dark malt and nutty notes on the forefront. Sherry notes appear in the midpalate, warping the dark malt into a caramel flavor; baking spice also influences the midpalate. Rounding out the midpalate is the slightest influence of apple. Mouthfeel is on the more viscous side. Finish is a warm hug of the baking spices. Very well rounded Scotch.
Really enjoyed this. Left me wanting more
Sweeter than most scotch. Hardly any smoke. Very light. No burn. Sherry is almost completely in the finish.
Enjoyable Carmel flavor with some very subtle sherry flavors behind it. Not bad.
Smooth with great caramel scent and initial flavor
Pretty smooth. Nice caramel notes. I dig it
Awesome one of a kind Scotch!
What a great Scotch!! Caramel and Sherry balance really well with eachother
Smoother than I anticipated! Never really tried Scotch before and this is exactly why I was excited to be part of the club so I can expand my palette.
Sweet and smooth
Not bad for a scotch as it is usually not my thing. Interesting flavors.
Nice and sweet
I love the light smoke flavor and the deep rich caramel
Love this one, very smooth. Love the caramel flavor.
Very smooth, nice Scotch
This one was not for me. It was a strong burnt Carmel taste with a heavy spicy note. Not my cup o tea.
This one was nice. Strong fruit flavors made it enjoyable.
Awesome caramel, low peat, smooth, very little alcohol.
Loved it. Nice sweetness and fullness
Amazing
A lot of caramel and prune notes. I've not had a lot of scotch so not sure if this is typical. Stronger on the sweet toffee flavor than I prefer. Smooth finish. Was an interesting taste but felt too much like drinking butterscotch pudding for me to buy a bottle.
Nice scotch. Great flavors of caramel and dates and sherry. The texture is A little rough for my taste, but I tend to prefer bourbon.
Complex single malt, but a little too sherry-y for me.
Such wonderful aromas! But I didn't like the burnished, oily notes. It really bothered me, so this one's not for me.
Delicious. Smooth
Interesting but not on my list to reorder. A little too much caramel and toffee. Rich and oily on the palate. I found it too be much better undiluted. Water counteracts the rich texture which is its best attribute.
This is a great scotch for this Bourbon drinker
Great Caramel smell. Smooth start and spicy finish. Good bottle. Would buy again.
Our favorite so far
Strong caramel smell and a good taste - definitely a bit more spice than the wheel indicates in my opinion.
Definitely a scotch. I did taste figs/dates
Interesting Scotch, with sweetness that is appropriate for the holiday season. Drinking a single malt, I was disappointed in the lack (almost entire) of peat. Lots of dark stone fruit (someone said prune, that's about right) and brown sugar. Fun, but not a new favorite for me. Hot finish.
Very smooth. Mildly sweet. Little to no burn on the back end.
Very smooth, and a little sweet. A great start to the 12 Days or Christmas.
Dry and smooth.
Dark fruit and prune on the nose. Mellows to sherry with a few drops of water. Lots of spice, fairly hot.
Good flavor, a little dry
I enjoy finish. I definitely get the dates and dark fruit flavors.
Great dram, smooth smooth caramel and mellow aftertaste.
Strong maple or brown sugar on the nose. Some spice, cinnamon, and plum on the palate. Bit of honey? No peat. Not sure why, but there is sort of an oaky and vanilla/caramel taste that reminds me of bourbon. Finishess nicely. At first I didn't like this because the maple/brown sugar on the nose really turned me off. Maybe because I didn't expect that from a Scotch; it felt almost like it was coming from a rum cask. But the more I sipped it, the more I started to appreciate its subtleties. Got this as a Flaviar sample, but I wouldn't mind getting a whole bottle to get to know it more.
Very fruity, not tangy but sharp. Pretty smooth and a little rich.
Not bad, not extremely peaty heavy on the Carmel with a lasting throat burn. Great first drink of the 12 day of Christmas.
Not too bad, but not very smooth. Not a great finish, but okay to start.
Very Nice
Load more reviews
Back
A Dram for Your Thoughts
Cancel