STRANAHAN'S
Distillery
Founded in 2004
Stranahan's Colorado Whiskey is a small batch Whiskey distilled in Denver, Colorado. Stranahan's was actually the first modern microdistillery to legally make Whiskey in Colorado since Prohibition.

Being one of the early craft distiller's in the U.S. Stranahan's was founded by Jess Graber and George Stranahan (the Whiskesy namesake) in Colorado in 2004.

Stranahan's began the "Colorado distilling craze" after introducing Rocky Mountain Whiskey. The first batch of Stranahan's Colorado Whiskey was distilled in 2004 and bottled in 2006. Stranahan's was sold to New Jersey-based Proximo Spirits in 2010, but operations remaining in Colorado.

By 2012, Proximo vamped up Whiskey production from about 12 barrels per week to 30, with plans to increase production even further.

Until 2010, Stranahan's was sold in 38 states and 7 countries. Then Proximo decided to scale down sales of the Whiskey, narrowing its sales to the Colorado area, which maintained the Whiskey's availability in its home state.

Rob Dietrich served as Stranahan's head distiller since 2011, after taking over for the original head distiller, Jake Norris.
Flavor Spiral™
About The Flavor Spiral
What does Stranahan's taste like?

The Flavor Spiral™ shows the most common flavours that you'll taste in Stranahan's American Whiskey. It's based on all Stranahan's drinks in our large database and gives you a chance to taste Stranahan's before actually tasting it.

We invented Flavor Spiral™ here at Flaviar to get all your senses involved in tasting drinks and, frankly, because we think that classic tasting notes are boring.
Distillery Details
Country

Established

Owner

Visitor center

Status

Address

200 S Kalamath St, Denver, CO 80223

Phone

Website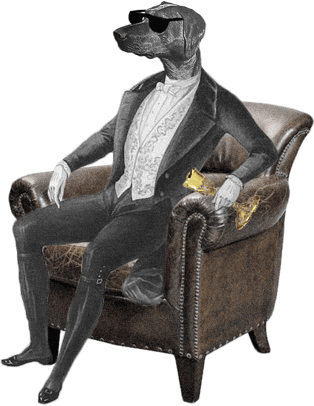 Dog Dogson's
Smartass
Corner
The origins of Stranahan's is quite a story. In 1998, Graber, a volunteer firefighter, met Stranahan --the founder and owner of Flying Dog Brewery-- while fighting a fire at Stranahan's barn. After striking up a conversation about Whiskey, they decided to start a business together, and that is how Stranahan's was born.
Video transcription
Tom: We're at Stranahan's Distillery, actually in The Rackhouse, right next to it, here with Pete Macca, general manager at Stranahan's, and we're talkin' about the Stranahan's Colorado Whiskey, because we came all the way to Colorado to drink some of your Whiskey.

Pete: No, Tom, I totally appreciate that.

Tom: Absolutely.

Pete: You know, obviously, you think great, very highly of us to visit us, and that's very special, so that's all good.

Tom: And you're growing so much. We've been looking around at the distillery. Tell us about what's happening there.

Pete: Yes, we're right now in the middle of an expansion, you know, we're quadrupling our capacity here. We've got a lot of new equipment coming in, installed, gettin' it up to speed, operating, and no, it's very exciting times for us right now.

Tom: How long will it be before we start seeing Stranahan's go outside of Colorado again?

Pete: Well, that's gonna be based on, you know, of course, Whiskey. The whiskey we're makin' now has to age for two years. So right now, the Whiskey we're makin' is gonna be sittin' in storage for two years, aging away to become what we call one of the best Whiskeys around.

Tom: That's right. Between two and five years? [inaudible 00:01:06]

Pete: Yeah, between two and five years is basically what the, you know, the aging of the Whiskey is. And so the Whiskey we're makin' now is gonna be, you know, two years before it's available. We're tryin' to keep Colorado happy, and supplied with Stranahan's whiskey as best we can now, because there's just a very high demand for it.

Tom: Keep the locals happy because locals love it, but a lot of people from outside of Colorado, like us, we love it. Let's have a sip of it here.

Pete: Yes.

Tom: Cheers.

Pete: Cheers.

Tom: Now, what flavors make this unique? What do people usually say to you on this?

Pete: What comes to mind is balance. You know, you got a very good spread of the flavor across the palate. You know, you've got caramels that come out in it, you've got spices that come out of it...

Tom: Some beautiful spice.

Pete: ...you've got the oakiness, you know, just that subtle undertone of oakiness that comes in, that really just creates that nice flavor of Stranahan's. You know, it's an all-malt whiskey, and so that plays a big part in the flavor components that come out when the spirit's put into the barrel and the barrel does its work.

Tom: One of the other things I really love about Stranahan's, Pete, is it makes some incredible cocktails. You and I both have a cocktail here...

Pete: Yes.

Tom: ...that they made for us.

Pete: Yes.

Tom: You have a...

Pete: It's a Stranahattan, Stranahattan.

Tom: Stranahattan. I have an old-fashioned.

Pete: I think it is old-fashioned, yeah.

Tom: It's a Stran Unfashion.

Pete: Yep.

Tom: Something like that. So let's try it.

Pete: Oh, gosh. The aromas on these are great.

Tom: Oh, yeah. It really comes through nicely. You still get that Stranahan's quality and those elements, but it really delivers really well for a cocktail.

Pete: [inaudible 00:02:49]

Tom: What's your favorite way to have a Stranahan's?

Pete: I like it, you know, our whiskey is tasting so good that neat, not even without an ice cube, just straight neat. I think you really get the appreciation for what Stranahan's is through that.

Tom: Oh, yeah. Pete: It's just, it's a very, very unique and very delicious whiskey.

Tom: Every bottle is hand-labeled. Pete: That's correct. Tom: It's printed. They tell what they're doin', right. This one says, a comment, "Listening to Johnny Cash."

Pete: Yes. We hand bottle everything. We have a crew of volunteers that comes in and assists us with bottling. You know, the tin cap, the shrink sleeve, the label, quality assurance, and the neck tag's all put on, and, before it's put in the case, and it's just, it's a fun process.

Tom: And it's mainly all local volunteers that come in to...

Pete: That's correct, that's correct.

Tom: ...support the brand.

Pete: That's correct. And it's just a, it's a very good time. It's a very good...it's a great day. We make it enjoyable, we try and do all the right things, and get the Whiskey in the bottle, and get it out to market.

Tom: Pete, it's great to be here with you at Stranahan's, drinkin' some Colorado Whiskey. Cheers to you.

Pete: Cheers. Thank you, Tom.

Tom: You're welcome.
American Whiskey from Stranahan's