Price, Shipping & Taxes may vary by state and will be recalculated at checkout.
Authenticity Guaranteed
We guarantee every product we sell is authentic.
Free Shipping
Flaviar Members get free shipping on their orders.
Buyer Protection
Money-back guarantee if things go wrong.
Let's cut through all the lingo and rhetoric here and just say that Beer Barrel Bourbon is really good, really rich and surprisingly sweet and smooth.

One might think that a company called "New Holland" might be in the New York area. After all, the Dutch settled New York City, calling it New Amsterdam for a century. But no… New Holland Brewing and Artisan Spirits is based in Holland, Michigan. So I guess it makes sense anyway.

New Holland Brewing — and the more recent edition, New Holland Artisan Spirits — was founded in 1996 by two childhood friends: Jason Spaulding and Brett Vander Kamp. Perhaps not surprisingly, they started by brewing beer. Then they stated brewing a lot of it. Turns out, they were good at it and now they brew nearly 1 million barrels of beer per year across several varieties. In 2005 they expanded into Whiskey, Rum, and Gin, beginning sales of those products in 2008.

Let's cut through all the lingo and rhetoric here and just say that Beer Barrel Bourbon is really good. For decades, beer makers have aged some of their craft beers and ales in ex-Bourbon barrels to give them extra flavor. The folks at New Holland Brewery did the same thing. Then they had an epiphany. They had just started producing Whiskey, and they were aging it in new American white oak like all the big Bourbon boys do, right? Then they were using those new ex-Bourbon barrels to flavor some of their beers. So what they started doing was flipping the process and aging both in new oak, then swapping. Now the beer is finishing in an ex-Bourbon cask and the Bourbon is finishing in an ex-beer cask. Get it?

The result is a very dark, exceptionally smooth Bourbon that is sweet and rich and a little bit hoppy, but not in a bad way. It is surprisingly smooth and sweet. Almost as if you are drinking an aperitif or … dessert Bourbon? Yes, let's go with that. And if you add a little ice, the flavors and aromas open up and you even get a little floral scent in a dark, rich dram.

Category

Style

Region

Country

Alcohol

Distillery

Age

Maturation

New American white oak and finished in ex-Beer barrels
Flavor Spiral™
About The Flavor Spiral
What does New Holland Beer Barrel Bourbon taste like?

The Flavor Spiral™ shows the most common flavors that you'll taste in New Holland Beer Barrel Bourbon and gives you a chance to have a taste of it before actually tasting it.

We invented Flavor Spiral™ here at Flaviar to get all your senses involved in tasting drinks and, frankly, because we think that classic tasting notes are boring.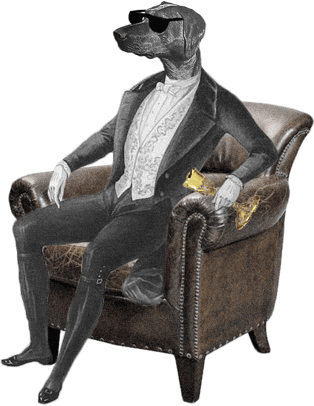 Dog Dogson's
Smartass
Corner
Bourbons are very high in vanilla, as American White Oak is naturally high in vanillins.
Tasting Notes
Appearance / Color
Dark and coppery brown
Nose / Aroma / Smell
Caramel and roasted grain
Flavor / Taste / Palate
Heavy, rich and smooth as cream.
Finish
Sweet and rich all the way down.
More drinks we think you'll like
Ratings & Reviews
I really enjoyed this. Strong smell, but smooth taste. Can definitely pick up on the beer notes. Not too complex, but a great change to the normal bourbon. Will buy again, but if you are a beer drinker and thinking about branching out to bourbon, give this a shot!
Liked it a lot. Strong beer taste, but then that was the point.
For a very smooth finish bourbon created by a high quality stout, I LOVE this!
Very different and nice!
This Whiskey delivers when it Talks about Beer! I Like the Rough Bite it has. Reminds me of a good Cross of a Dark Beer and a mid-range whiskey. If your wanting a Whiskey with bite, you'll like. It's not too complex, Good on the rocks, and if you like a medium dark beer, you'll enjoy.
This is a weird, weird bourbon. First taste is a pretty standard bourbon experience, but the finish has a funky bloom of wet hops The best I can explain, it immediately evokes a hot summer day drinking cheap beer at the lake/river. In a good way.
Interesting flavor. Smooth, light cinnamon. Kinda a hybrid of bourbon and scotch.
Wanted to try it and see what I thought. Easy to do at the price point. Not necessarily one of my favorites and as somebody else said not necessarily one I would keep on the back bar full time when I finish this bottle. Assume I might buy again at some point, but not necessarily in my normal rotation.
Solid overall, excellent flavor but the back end burns more than expected. In general it is tough to beat for the price
Really well rounded and smooth, light on the palate, and finishes with a slightly malty, beer flavor. Give it a try.
New Holland Beer Barrel Bourbon has a smoky flavor reminiscent of charred oak barrels. A very good bourbon!
Very sweet and smooth. Finishing with a very light floral after taste.
Sweet, can definitely taste the beer, not bad, but one I wouldn't necessarily keep on hand. Overall smooth finish
I love New Holland Dragon's Milk, but this is the only bourbon I've ever thrown out. I'm not a fan of hoppy beers, and definitely hope there's not a trend to bring the to bourbon.
Very delicious. It has a delightful caramel flavor that starts at the nose and lasts well past the last sip.
Really good
Smooth, not complex; but easy drinking,
I love how smooth and sweet this was. The hops almost gave it a rye like quality to me but overall just roasty, toasty and sweet with a smooth finish.
tastes like sweet beer
smooth with a sour finish
Amazing for $37! Smells like caramel, vanilla, and a hint of oak. Tastes sweet and roasted. Finish is a bit flat. But still great great whiskey for the dollar.
Sweet on the nose. Very floral, VERY sweet. Couldn't drink much, but a good drink for someone who doesn't like whiskey as an introduction. Unique, so good to have on the shelf as an option.
Hardly any nose at all. Lots of sweet flavor up front. Lingering chocolate on the palate
Sweet but great flavor and smooth
Has a surprising flavor of beer. That's not a bad thing if you like beer like I do, but it just didn't feel refined. Definitely had better.
Very mild. Interesting. Bourbon at first, but the hop/ beer flavor comes later. Glad I tried, but I don't need more and I'm a fan of NH and dragons milk.
A sweet and floral bourbon. Easy to drink straight. Water would dilute the flavor a bit too much. It's different than many I've had before. I like it.
I like the sweetness. It's pretty mild and finish sort of does into nothing. Wish it finished with a little more of something. With a different finish I would have gone to 8
I really like this bourbon - I'm a bourbon newbie and this one goes down so nicely. Great for summer, easy to drink neat. The beer is so fantastic. I look forward to buying a bottle!
Very smooth, a little on the sweeter side.
I did not recognize this as bourbon. The beer barrel finish gives it a unique and surprising flavor. I kept thinking of a cider. It is good for something different.
When you want a beer without the bloated feeling of calories and carbonation...smooth and mildly sweet.
Nice flavor, smooth finish.
Decent bourbon with woody notes, , a malty backbone and mild sweetness.
Color is amber. Nose starts with a creamy sweetness. Beneath that, notes of apple and faint vanilla present. First sip is mildly oaky, less sweet than the nose, followed by a definite flash of stout beer. Following sips reveal chocolate notes, as well as very mild nutty flavor. Mouthfeel is just a little thin but not unpleasantly so. Finish is just a little astringent, with the stout flavor coming back for a short linger with the chocolate notes. Overall, probably not an everyday sipper, but not bad at all, especially for a more unique chocolate/stout profile change-up at a lower price.
Very good with a taste of hops at the end .very smooth
Smooth and very subtle evening drink
Smooth, rich mouthfeel, classic bourbon, with something like vanilla or oak at the end.
I like this bourbon because of the hint of hops at the end
Being from Michigan this review pains me, but I can't stand this stuff. It's like someone mixed a 1/2 bottle of bourbon w/ a 1/2 bottle of mezcal. I tried it neat, couldn't do it w/o adding h2o. Tried it again a couple weeks later w/ a cube of ice, same. I'll be donated the remainder of this bottle to relatives that mix w/ coke. Just, can't, do, it.
Very, very tasty so long as you do not drink this straight. Maybe I was supposed to let it air out or something, but when I drank this neat I felt like I had swallowed fire. Just a little ice, maybe five minutes later, and it was delicious.
Awesome !
Delicious. Sweet, chocalatey stout flavors elevate the bourbon, giving it a very tasty mouthfeel
I love this bourbon. The stout made from the bourbon barrel is top notch, and having them together can't be beat. It's smooth, sweet, and biscuity. My only wish is someday New Holland starts using 6 to 8 year old bourbon.
Excellent
Really great pallet. Smooth and slightly sweet.
can definitely taste the beer
Very good and different
I can't tell you the "smell/taste like" but I do know that when 8 bourbon snobs got together and each brought their own boutique bottle this was the first to be finished.
Too much beer finish
beer flavor carries over too much
Pretty good, you can smell the stout notes and taste them too, not big on the beery thing though even though I love beer. Not too remarkable but nice price point for what it is.
This little guy was an absolute delight. Unique flavor profile that includes a delicious beer taste. Instantly bought bottles after my advent calendar sample (great price point too)! Highly recommend
Smooth and sweet from start to endslight edge to it.
Good solid tasting whiskey
Tasty, hoppy and smooth.
Very smooth with a hoppy finish
Tasty notes of Carmel, beer overall a tasty bourbon!
Heavily sweet scent. Creamy, toffee-like on the first sip, some malt but I didn't pick up the "beer" that others noted. A bit of heat at the finish but not peppery.
Much sweeter than I expected! Very nice bourbon.
I like beer and I like bourbon, but I don't like this combination at all.
Love it
Everything you could want in a sweeter bourbon. It's smooth and light and tastes like caramel and vanilla; upgraded classic.
This is a delicious bourbon. Great combination of beer/bourbon flavor. Would buy this again.
This was a great pour. You can definitely taste the beer in the aftertaste. I highly recommmend.
This is a very surprising bourbon! Bourbon lovers should be pleasantly surprised!
Really smooth... Careful, it'll sneak up on you :-/
This is a great bourbon. Slight burn followed by a sweet flavor. This has moved to one of my favorites.
I love this drink and I would buy it again. It is different and you can definitely taste the beer.
It is really tasty up front. Smooth with a slight bite to it. A really good flavor when sipping this but it has a bit of bitter beer aftertaste to it. I have only had a little bit so I'm hoping that the novelty of the beer taste wears off and I don't notice it as much.
After I posted this I tried it some more and the more I drink the more I don't like this. The initial, up front sip is quickly washed away by a watery back end and the bitter beer taste seems to linger more that I originally believed. If you like a lighter whisky this might be for you but if you like a more rich bourbon then this is a little too light and tangy.
Different! I liked it. You can definitely taste the beer influence. Has a sweet fruit taste with a little caramel. It catches you a little off guard because the Whiskey and beer don't fight each other but pop up at different times during your sip. It almost taste a little peaty but then you realize it's the hops and barley mixed with like a stout taste. It took a couple sippers but I liked it overall.
Smooth and flavorful. A little spice, apricot and oak and then chocolate/stout beer on the finish. Great sipper. Normally I like a cube, but this one needs to be drank neat.
First sip very smooth, has a little spice, the finish is where I am still debating on whether I like it or not, probably because it has some bitterness from the beer. Maybe I will get used to it and end up liking it.
Excellent, smooth finish.
Very smooth
One of the better bourbons you can get. Definitely has a nice twist with the beer finish. I love this one!
I live in Michigan and been drinking this for couple of years.... Best Bourbon I have ever had. I have many friends that are more "refined" Bourbon drinkers, and could not believe how good it is. Look out Kentucky!
One of my favorites.
I did not mind this whiskey. The flavor was beer like with a hops note. I found it smooth not too harsh front or back. This craft of making a whiskey beer marriage is still a new frontier for many distillers. It will be interesting to see where it goes. It is just craze that will fizzle out over time or will a few distillers really dial it in. I think this distiller is well on their way creating a solid beer bourbon. I would buy it again at some point. Good to have on the bar shelf for something different. Cheers
A bit sweet for bourbon. Has a definite spent grain note from beer barrel. I like it for its uniqueness. Good addition to my bar. One special whiskey to share with others
Like it a lot, good bourbon flavor and smooth.
It a well balanced flavor smooth and great from the freezer
Good flavor; smooth when on ice.
Good price for this bourbon. You can taste the hops with sweetness in it. This is a nice everyday sipping bourbon.
I thought this was excellent and not just because of the price. I've paid 3 or 4 times as much for good bourbon and rye and not liked it as much as this one. Will keep this one on hand!
This is absolutely one of my favorite releases. A good bourbon made better by a bold kiss from a great beer. Aging in dragon's milk casks gives it a nice warm nutty, salty, and slightly bitter characteristic, that is impossible to overlook, on top of the classic sweet caramel and vanilla notes of a good bourbon. There are more and more whiskies out there being finished in beer barrels, but this one sets the standard. (Great price too!) This years did not disappoint.
Absolutely fascinating, and affordable to keep as a great go-to! Loved everything about this slightly off-kilter flavor! Will be buying this again for sure!
Very good bourbon and will drink again and again.
Suprisingly smooth.
One of my favorites so far. Definitely best value of the ones I've tasted.
I thought it was a great change in bourbon
It is an outstanding, balanced, bourbon with a rich birth, while life is heavy & smooth, leading to a sweet & long death.
Nice flavor and easy to sip. Great value!
Very rich sweet flavor. Definitely an easy sipper. Here in Michigan retailers have trouble keeping it stocked.
Great Bourbon!!!
Smooth but not very complex. not bad.
Damn fine bourbon!
Light bodied whiskey forward toasty and toasty with some sweet.
Absolutely like it very good I would order this again😄
Very smooth. Better than I thought. Would buy again
Smooth and almost fine finish
Smooth tasty with a long finish
Mehh... is about all I can say. Didn't think this was any better that Jack Daniels
Looooove this.
Overall a decent bourbon. Not sure how I feel about the beer.
Loved it! Very different but with my favorite beverages, beer n bourbon Well balanced nothing over powering from the beer or bourbon the other thumbs up 👍🏼
Very good! Be careful... the bottle will be empty soon.
Excellent for the price, highly recommend!!
You can definitely taste the beer influence in the finish. Not my favorite but I'm not a beer guy.
It's a good whiskey but I didn't care for the after taste. Would be really good to mix with.
I thought the taste of this got better and better. I didn't get the beer flavor until my 3rd sip. This is a very good whiskey.
Easy drinker
I immediately noticed the hint of Carmel. Was smooth and I enjoyed it.
This is one I already had in my liquor cabinet.
Outstanding. Smooth and sweet. Perfect for an old fashioned.
Very good whiskey. The mixture of beer, whiskey and sweetness is a perfect mixture
Great dram. Enjoyed as backbone of Ole' Fashion and was simply delicious
I didn't enjoy it because i prefer smooth but spicy whiskey.
The sweetness really comes through from the moment it hits your mouth. Smooth.
Garbage whiskey. 2nd thing I have tried from Flaviar and very much questioning my membership. I wouldn't give this to enemies much less friends or drink it myself.
Tasted like dirty draught beer tap lines -- terrible idea
Very smooth and with a nice sweet taste.
Very smooth. Sweet, caramel.
Wasn't expecting that hint of actual beer flavor. Not for me.
Not bad, but not exciting. It's fairly sweet right away, but finishes on the woody side. I'd rate this as a run of the mill bourbon, which is not necessarily a bad thing! I wouldn't turn it down.
Love this bourbon! It has such a unique flavor - you can actually taste the beer on your palate.
Very smooth. Delicious notes with a hint of caramel. Surprisingly gentle on the palate for a bourbon.
This one has a unique taste. Sweet and toasted hit the pallet right away. Once those dissipate, the beer starts to take over with some sweet. This is a great bourbon.
Smooth, and enjoy the finish.
Goes down smooth. Great taste.
Smooth and not too sweet.
Pleasant but not great.
Delicious smell. Smooth, sweet, clean finish. Tasted this not over ice, room temp. Would compliment my collection.
Smooth and sweet.
This is my go to bourbon it is smooth and delicious. The description is spot on. I like it best with stainless stone and not watered down. The natural flavour is awesome. Bourbon aged in barrels that bourban barrel beer was previously aged in, that's ingenious.
Load more reviews
Back
A Dram for Your Thoughts
Cancel