Price, Shipping & Taxes may vary by state and will be recalculated at checkout.
Authenticity Guaranteed
We guarantee every product we sell is authentic.
Free Shipping
Flaviar Members get free shipping on their orders.
Buyer Protection
Money-back guarantee if things go wrong.
Bourbon category Winner of the Flaviar Community Awards 2018.

Hailing from Louisville, Kentucky Michter's is one of the oldest distilleries in the States. Their Master Distiller, Willie Pratt, has been in and around the Whiskey industry for over forty years, he is lovingly referred to as Dr. No as he will never allow any casks to be released or bottled until they are just right meaning these Bourbons are typically aged longer than other producers would otherwise age theirs.

Produced in very small batches, typically twenty-four barrels or fewer per batch and aged for around eight years, Michter's US*1 really is a great Bourbon. Teasing with caramel, vanilla and dried fruit notes, this is a very pleasant drink to both spend time with and to enjoy through the night.
Category

Style

Region

Country

Alcohol

Distillery

Age

Single Cask?
Flavor Spiral™
About The Flavor Spiral
What does Michter's US*1 Small Batch Bourbon Whiskey taste like?

The Flavor Spiral™ shows the most common flavors that you'll taste in Michter's US*1 Small Batch Bourbon Whiskey and gives you a chance to have a taste of it before actually tasting it.

We invented Flavor Spiral™ here at Flaviar to get all your senses involved in tasting drinks and, frankly, because we think that classic tasting notes are boring.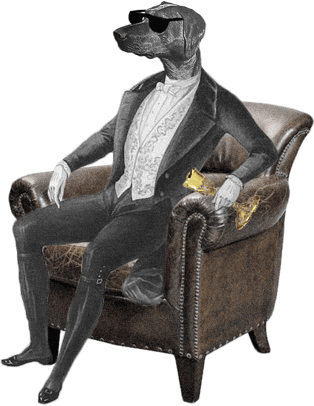 Dog Dogson's
Smartass
Corner
Straight Bourbon must be matured for at least 2 years. If a bottle does not bear an age it is at least 4 years old.
Tasting Notes
Appearance / Color
Amber.
Smell / Nose / Aroma
Rich notes of barley and dried fruits.
Flavor / Taste / Palate
Again rich, potent with spice, cinnamon and pepper.
Finish
Pepper lingers.
More drinks we think you'll like
Ratings & Reviews
Great bourbon, a little sweet than I prefer but would certainly recommend. Finishes very clean
Very tastey
Love this product, it leaves the chest feeling nice and warm. Neat all the way on this one !
only blantons is better
Like it. Classic and delicious.
smoother than a lot of bourbons for the same price, you don't lose any flavor either
Smooth and smoky. About what I'm looking for in a bourbon.
I appreciate flavor instead of a punch in the face. I want layers and complexity and nuance. Michter's was one of my first forays into bourbon, and it was a welcoming one because it wasn't off-putting at all. Flavorful with a smooth slide down the throat rather than a full-on burn. Maybe not the best with a Kentucky Mule (I prefer a Moscow Mule), but it's fantastic on its own.
smooooooooooth
This bourbon is OK. OK is not bad, but OK is not what I pay $45 a bottle for. My "expert" evaluation is that is started with a bourbon smell and had a bourbon taste. I would drink it again, but there are sooooo many options that are cheaper and easier to find. I gave it a 4, but that might have been generous.
was a smooth sweet nose which opened up and was heavy maple sweetness. Taste started off with cinnamon and caramel and grew in to a darker oak finish. was good and was a close second in my blind tasting (heavens door, woodenville, blade and bow, michter's)
Burn after the first sip. Had to add sprite just to get the pour down. Will be used for guest ... to get the bottle done
Great over an ice cube.
Nice smooth bourbon. Easy drinking. Very enjoyable
Makes a great Manhattan but lovely on its own.
Been waiting a while to try and it didn't disappoint!
One of my new favorite standards. Hard to find but great when you do
Loved this bottle. Certainly one of my new favorites and will definitely be buying more. My wife is not a big bourbon drinker and she really liked it as well.
Has become one of my go-to favorites.
Sweet to the scent and goes down warming the insides like a heated blanket on a cold night.
It a was smooth
Always a go-to on my shelf.
This is everything I want in a good bourbon. Caramel and sweet corn on the nose. A silky smooth initial palate that intensifies with a sweet and spicy cinnamon middle, and an easy finish. I'll be adding this to my rotation.
Michter's offers a complete enjoyment of the caramel flavor with a very smooth finish.
Caramel, cinnamon, oak, anise with a slight bitterness. Wonderful qualities presented at 45.7% Abv. If there was a bourbon you should take some time with, this is the one.
Nice color a bit of spice on the finish
Love it! Great by the fire enjoying the Taste of America. Easy drinking.
Okay, earlier I think I wrote a review calling this bourbon 🥃 "overrated" that was wrong this bourbon just need more time for me. This bourbon is amazing and seemingly simple. Big Smooth vanilla and oak. I will be getting more.
Good. Very pleasant on the nose. Definitely prefer it neat.
Good value
Overrated bourbon, strange flavors but nice finish will not buy again
I get the hype around it as it's not bad at all. But on the first few tries, it has been too reminiscent of Four Roses and at the price point if I had to choose...welp. It has good flavor of vanilla and a good enough oak finish but still doesn't wow me like other versions of this brand.
One of my favorites. Can't go wrong with this choice. Sometimes hard to find in liquor stores so grab it here.
A wonderful pour every time I taste it. Deep rich flavors with a finish I really enjoy
Real good stuff.
I wanted to like this. It just tasted like dry burning to me. I can drink much higher proofs without any problem, but this one was close to EC small batch which I also cannot stand.
One of the best in my simple opinion.
Great stuff-
A warm, mapley bourbon with a dry oaky finish. Just the right spiciness and alcohol taste while being extremely smooth. Affordable and delicious, not super available but I'm happy to mail order this.
Mitcher's is my number two bourbon currently. Very rich and smooth with a nice caramel flavor and reasonably priced. It's available locally (unlike Buffalo Trace) but whit the free shipping...
One of the best bourbons period! For the price it is hard to beat!
One of the best bourbons out there! In fact for the price range it is hard to beat!
Very smooth with a good flavor. Had to make this a perfect score after the third bottle. I just don't think you can beat it for the price.
The caramel and cinnamon give it a smooth, yet robust flavor I'd recommend to anyone!
Candy, Werther's Original hard candy. If you like sweet, you'll love Michter's. Don't expect exotic flavors or a lot of nuance. This is candy.
Excellent mouthfeel. I got dried apricot, caramel, and a little bit of oak. Medium finish with a bit of cinnamon and treacle. Better than any other <$50 bottle on the market. Bangin booze for the buck.
Wonderfully drinkable! Full of flavor. Taste is not covered up by alcohol.
Great flavor very smooth
I tried a bottle last fall and it was terrible. Friend of mine brought over a bottle. All I can say is the first bottle had to be
bad. Very approachable. Now I like it.
Fantastic bottle. Must have on any bourbon enthusiasts bar
Great With a large ice cube and a Cigar!!
I liked this more than I expected. Great bottle for the price.
Nose: vanilla, nose is very simple yet pleasant Taste: heavy, deep vanilla-like that of vanilla bean Finish: light to medium tannins
Dope
Solid bourbon but pretty warm
Great Bourbon
Awesome Bourbon. Great neat, on the rocks or mixed up into an Old Fashion.
I loved it. It's my all time favorite, not counting the "way too expensive to drink!"
Delicious and smooth. This was right up my ally. It might be my new favorite!
Solid bourbon
My favorite American Whiskey so far.
Delicious
Very enjoyable!
Outstanding and hard to find!
Not bad at all
smooth with just enough bite you know it is good bourbon
Like it but don't love jt
I absolutely loved this bourbon and for the price, you really cant beat it.
Michter's again knocks it out of the park with this not too sweet, not too dry bourbon.
we are woodford lovers and I think this is right up there with it. It is a touch sweeter and not quite as heavy. A must try if you have not already. Very easy to drink!
Great Bourbon
Nose 👃 ; Butterscotch, vanilla, honey with a background of fruits, Taste 👅 ; Some light spice, caramel, surprisingly more sour than sweet, barley and corn, Finish ; Somewhat sharp and short to medium length with cinnamon and fruits, 8 / 10 🥃
Super sweet and my first Michter's; also I think I'm falling in love with Michter's
Dry fruit Vanilla Caramel
Nice smooth bourbon. Easy to get & easy to drink.
Not very complex but enough to enjoy sipping. Not a lot of oak but nice balance of sweet and spice qualities. Short to medium finish
Very nice easy drinker.
Very smooth, easy to drink straight, made an excellent Manhattan!
Very good mash with a clean taste. Pleasing to the palette with every sip. No harsh after taste.
Very fine !!! Smooth,slightly spicy, a very enjoyable taste to savor
Caramel character and plenty smooth. Never been disappointed in any Michters.
Love this
Soft sweetness on the nose, but that dissipates quickly. It has a smooth finish that's easy to drink neat.
This was delicious. Plain and simple I liked this. The mix of flavors was well balanced. It was nice and smooth and I wished I had more. I can see why this is an award winner. I'll buy more in the future.
Very nice. Great taste
First time trying Michter's, won't be the last. Everything I like about bourbon. Smooth, sweet with the caramel and vanilla to start. Nice, long spicey rye finish. Really good bourbon for the price.
This Bottle was the first Bourbon I have ever tried. It was so good.
Sure am liking this one. Drinking it over a cube. Can't lie, I feel a bit like I'm out over the campfire swapping stories. Little smoky and rough, but very good.
Not my favorite bourbon. A little too harsh for my taste
Fruits and caramel in spades on the nose with a hint of spicy cinnamon and a bit pepper on the tongue. Quite enjoyably. Note that this is sourced whisky, i.e. not distilled by Michter's
Michter's is definitely one of my favorites. I didn't think I would ever like anything better than my Koval but this one is right up there with it. Very smooth and very nice
This is a beautiful bourbon. Smooth and fragrant. Very nice!
Michter's very quickly stole my heart. Amazing brand, amazing flavor, and always stocked in my house. I have yet to try one I like better than Michter's. If you get some of the 10-year, be prepared to pick your socks up from across the room. Amazing.
Love the start, smooth beginning solid drink!
One of the best bourbons you can buy for the money. Fruit and caramel come obvious on the nose while the cinnamon and spices lead you into a sweet vanilla nutty finish. The spice to sweet ratio are about as perfect as you can get. Well done Michter's!
Really smooth, probably better for high end whiskey cocktails than sipping straight.
My favorite bourbon with a cigar
Outstanding, incredibly drinkable. smooth, pleasant.
Fruity and sweet. Not so much peat.
Very simple but hot
Love it one of my favorite daily sips. Especially for the $
Not worth the price
Smooth caramel with a hint of spice at the end
Its very nice but nothing special.
This one surprised me. No matter how many bottles I buy, they always seem to be low. Drizzle this on vanilla ice cream to have your mind blown!
Good solid bourbon. Smooth with a nice finish.
I ended up mixing this with a bottle of Woodinville Whiskey, let them sit in the oak barrel for a month. Came out better.
Excellent one of my new favorites
Excellent one of my new favorites
Easy to drink, great flavor, pleasant smell, what more could you ask for from a bourbon? As far as "mid-range" bourbons go this is in a league of its own.
I enjoyed it.
Surprisingly excellent. No wonder it was on the list of 'Best of 2018'. Extremely easy to drink with great depth of flavor.
It's got a nice flavor; solid, middle of the road bourbon that will not disappoint.
smells amazing, has a sweet note to it that's very nice. mild burn
A nice smooth feel and taste. Strong finish.
Smooth up front with some spice lingering. Reminds me of makers mark but not as sweet. Very good!
If put head to head with any distillers standard offering, Michter's will win a blind test every time. Can anyone argue that?
Just your average bourbon
Just didn't care for it. Too spicy and no sophistication.
Complex, but friendly. Very excellent Christmas gift.
This was a gift that didn't last very long.
Good introduction bourbon
I really didn't like it at first but it grew on me
One of my go to whiskeys
Straight fire. Complex, spicy. Among the best bourbons that is still easy to find.
Really nice on the initial taste full flavor but not a big fan of the after taste a bit too bitter
Liked but didn't love this one, keep going back to finish the bottle hoping I'll get something different but not there for me, a lot of pepper/ spice is all I can get on this one.
Good initial bite, detected cedar and some smoothness, and good finish. Was good neat and over large cube
Excellent smooth yet it has enough gusto so you know your drinking a top bourbon
Wonderful! The dried fruit in the mouth, and the warm spicyness on the finish is incredible. Currently my favorite bourbon to sip neat, and I hope I can get my hands on another bottle. because this one will go fast
caramel notes for sure, one of my favs
Michter's is a very consistent distiller. I've had their bourbon, American Whiskey, and sour mash, and have enjoyed them all.
I friggin love this. Great flavor
I loved it very very smooth with a bold flavor with a great aftertaste once again loved it !!!
It is an outstanding, rich, Single Cask Bourbon Whiskey with a rich birth; while a rich & spicy life; leads to a long & peppery finish.
I think this is good everyday sipping Bourbon. Smooth and a little sweet with a pepper finish. Good price good taste
I think this is good everyday sipping Bourbon. Smooth and a little sweet with a pepper finish. Great price and taste, has definitely become a staple in my home bar.
I really like this bourbon. I find it quite tasty with a smooth finish and subtle spicy notes. This is going to become one of my go-to bottles.
This was way better than I thought it would be, very mild yet full flavored.
Mellow and great for relaxing. Couldn't love it more!
This is for sure one of my favorite bourbons now that I've tried it. Not overpowering in any one taste, but it has a nice kick that'll make someone want to smack their mother. I truly enjoyed a nice surprise when I tasted floral and smooth. Worth every ounce!
Peppery to begin, familiar bourbon taste, and a smooth finish, not too sweet a good sipper n relaxer.
Nice flavor. First was a hint of Carmel followed by pepper. The pepper really comes out and lingers for some time. Smooth finish.
Well balanced, smooth and mildly sweet. Definitely dried fruit on the nose and very oaky and peppery on the palette. Rich vanilla on the finish. A fine fine gift for my membership indeed!
A new member gift that I liked.... it is now all I want to drink! So smooth, so flavorful and just mmmmm!
Excellent whiskey. Very smooth, yet still packed with flavor. Upfront flavors are sweet caramel note with a slightly spicy and dry finish. Aroma is sorta musky but primarily barley.
This was my first real bourbon experience, ok let me back track. I purchased a bottle of Makers Mark before this got to me and the difference is night and day. This Michters Burbon was fantastic! I tasted some sweet and spicy to the tongue sort of a honey cinnamon ginger and found it leaves a sweet lingering sensation with only a little burn. I really enjoyed this neat but also a few drops of water opened it up and made it the perfect dram to end the day with. I would love to get their Rye and toasted varieties.
true Kentucky powerhouse
It was okay. I didn't dislike it, but had higher expectations based on the Flaviar marketing.
The Sweet sensation of caramel is amazing. Good everyday dram
Drinking it neat in a whiskey glass and let it open up a little, it has a wonderful sweet flavor with a good bourbon burn. For the price it's an incredible bourbon
trying this one straight was good. Had some sweet honey notes and some maple and fruit. The alcohol burn was a little strong but not unpleasant.
Wonderfully smooth
It is really smooth. made we want more.
After getting this with sign-up, I must say I was delightfully pleased. The flavor is complex yet smooth. Drinking it on the rocks really allowed it to shine. The flavor spiral is right on.
Has some decent complexity without being overwhelming, especially for new bourbon drinkers.
Got this with the sign up, it's delicious. I can't say I tasted the fruit in the flavor spiral, but the rest was there.
I really enjoy this one. Solid. Full bodied. Nice caramel flavor that finishes a bit spicy.
One of my first that wasn't a mainstream ones. It's very complex in taste and the first sip will make your face twitch. I cut it with 20% water and a rock ice cube.
To the nose it's sweet, the tongue it's spicy. Really strong notes of vanilla + cinnamon.
Very smooth and easy to sip, sweet notes of Carmel and fruit. This was a nice addition to the portfolio.
Warm, smooth cinnamon spice up front, opening to a caramel mouth feel. Undertones of clove linger on the tongue.
Very peppery and spicy, but still smooth. Dried fruits, and caramel are also present, mostly on the nose and the beginnings of the taste. Would be a lovely finish to a nice steak or pork dinner.
Too sweet for my likes.
Outstanding. Smooth and comforting.
Super smooth and easy to drink. One of my favorites! Love the sweetness in the smell and taste. The strong pepper and spice in the finish is wonderful.
Very nice.
Nice bourbon but not my favorite. Has a bit more bite like a rye and than a bourbon.
Michters Small Batch Bourbon is my all time favorite bourbon. I can sit and sniff the caramel and butterscotch scents for an hour before even taking my first sip. The taste is perfection with brown sugar and ever-so smooth. I always have this on hand.
Smooth
Pretty good nose and finish, but the palate left a lot to hope for. Notes of brown sugar, caramel, toffee with a smooth, oily medium finish.
Favorite Bourbon
This was ok. It was harsher on the pallet than I expected, but the flavor was nice. I ended up using it in mixed drinks.
Nice caramel aroma, smooth sweet taste. Nice finish, not too tarte. Enjoyed this bourbon as did my friends I shared it with.
Love it!
Nice bourbon, with caramel and tobacco a bit too much spice for me but it's all up to the individuals taste! Very nice I enjoyed it.
Superb bourbon! Nice vanilla, caramel and even tobacco and clove on the nose. Very soft on the palate with cinnamon, sweet vanilla, more caramel and sweet dried fruit. A very peppery finish is my only critique. Not bad, just a litttle stronger than I expected.
As a new member/enthusiasts I really enjoyed this bottle. I would say it's comparable to Four Roses small batch. It drinks smooth with a little bite at the end.
Not as good as the rye to me, but still reasonable.
I wasn't impressed with the first taste. However, it quickly grew on me. I like it.
This is one of my favorites - after Blanton's - a wonderful Kentucky bourbon - sweet at first - maybe a bit smokey. I drink it straight over one ice cube. I highly recommend it !
This has now became one favorites. My friends and enjoyed it straight and mixed. I would highly recommend to new Flavier members for there first bottle.
Prior to joining this club, I had never heard of Michter's before. But I was very pleasantly surprised by what I tasted. Definitely a current favorite. Thanks for the recommendation!
My current favorite bourbon. Michter's Small Batch is terrific straight, really good on the rocks too. Others like it mixed, but I prefer it for sipping. It has the best sweet caramel flavor followed by a very smooth finish.
Great bottle, especially for the cost. Only gave a six because it doesn't compare to some of the more costlier bottles, but I still enjoyed this drink. Easy start and warm finish. Very smooth for the high alcohol content. Would definitely buy this again.
Go this when I joined flaviar, a very pleasant bourbon that really comes alive with a healthy splash of water, nice bite with a great finish that lets you know it's a bourbon.
Thoroughly enjoyed this one. Smooth with an easy finish.
I am not a frequent drinker of bourbon, however the Michters recipe was very easy to savor, not overly sweet, somewhat smokey, and a reasonable oak or woody after taste. Generally, I find bourbon too sweet, but this was not the case with Michters. It was part of my welcome box.
This is now a favorite.
I am pleased with this bourbon. Has a great caramel smell as suggested. Excited to savor this bottle.
Very nice bourbon that is easy to drink over an ice cube. It has a bold beginning with a flavorful and smooth finish. Even my wife liked it
Sorely disappointed in what has been hyped up. I drank it, but wouldn't buy again. Plain and just not very tasty in any way shape or fashion. Sorry, just was not for me.
Good sipper with a splash of water
This reminds me of Bulliet Bourbon in taste. Smooth, spicy with the right amount of complexity. Is good on its own on the rocks but also blends well.
Ended up using this bottle as a gift with some cigars to celebrate my good friend's new house. It didn't last the night. Between the half dozen of us, this bottle was emptied & when I told them about how I got it & more about Flaviar their eyes lit up. You've got 5 new members coming soon, and all want this bottle. Great straight, mixed with some Ginger Ale (big Jameson & Ginger guy myself), and the cigars were a great sidekick.
I enjoy this on rocks and I'm sure it would taste great mixed but havent tried yet. I would and will biy again
I love it! Smooth flavor and it pairs well with an opulence cigar.
Very drinkable, my new favorite sipping whiskey
Nice bourbon. Fruit forward with a comfortable heat. Smooth mouth feel and a sweet vanilla finish.
Love it. Great bourbon! Smooth and flavorful, with hint of spice. Not typically available in my corner of the world (Wyoming); this would be a standby if it was!
I liked this but I had it mixed with sprite. I hope in time to be able to enjoy a drink straight or on the rocks but not there yet. I do enjoy Templeton rye straight so I do have hope.
Great bourbon! My favorite got the price. With some more aging this would be a 10 Classic bourbon well balanced
I've always liked this brand. Nice caramel, vanilla and fruit notes with a little spice. I like it neat first then with some melting ice next. The complexities come out this way and adds to the experience. Always a go to for me.
Delicious. I was excited to get my first box and thought of this bottle as a bonus but it ended up being the big favorite.
I was surprised by the depth of flavor and smoothness.
I normally think bourbon is sickeningly sweet. I tend to lean toward savory. However, this is a lovely bourbon. Dried fruit on the nose (golden and concord raisin I believe) and the cinnamon were instantly identifiable. Mouthfeel was pleasant and didn't feel "sticky" likc most bourbons do to me. It is so interesting to me that most do not like the pepper finish. I absolutely adore it. Lovely. Smooth. Delicious.
I am enjoying this bourbon immensely. Had a buddy over to try everything in the sample box, this bottle, and two others I had ordered from this service and we both agreed, this was the winner. Complex, yet easy to drink, this is now one of my go-to bourbons.
Spicier than I'd prefer but very smooth. The US*1 American Whiskey is more my speed but this is still a good bourbon. Sweet nose (golden raisin) followed by subtle smoke and fennel after it sat for 10 minutes. Palate had a spicy lead with flash of juicy fruits and cinnamon. Spicy, peppery finish
Wow. What a bourbon. So smooth going down with a wonderful flavor. Would definitely buy again.
Not much flavor but fairly smooth
Absolutely great, one of my favorites
A nice drink. A bit spicier than I'd prefer, but all in all a nice tasting bourbon
Very nice Bourbon.
cannot express the notes as beautifully as some but its very good smooth and easy to drink.
Smells like spiced honey. Smooth and peppery. Nice end of day drink on the rocks.
Worth having!
This was very peppery and spicy for me. Letting it sit in my mouth really brought out the dried fruit and cinnamon but the burn and spiciness were major drawbacks.
Very smooth and great flavor
Tried this in a tasting box, and honestly torn between hoarding my last bit and savoring it immediately. Good balance of traditional bourbon whisky flavor and sweetness. Adding to Wish List!
Go to drink when out for an afterwork event
Like others, after all the hype, I was a bit disappointed with this bourbon. It's just not quite as smooth as I would expect and the Peppery finish doesn't roll of my tongue as well as other bourbons I have drank.
Good, especially if you like a dried fruit profile.
Although a very good whiskey, after all the hype I read, I was a little disappointed. I will definitely try it again with expectations uncheck.
This stuff is always a call of mine. It's on of the few I'd take neat.
Smokey aroma. Sweet carmel and touch of smoke. Some cinnamon toward end before it finishes with lasting pepper notes. Def get the bourbon burn that lasts. Not the smoothest neat pour.
The dried fruit and the caramel cut nicely against the spice - I actually enjoyed this bourbon quite a bit and would recommend a bottle.
This is a good standard bourbon, a little kick with a smooth finish. Great alone or in an old fashioned.
With all the hype I've read about this I was looking forward to trying it. I was disappointed. I wouldn't place it among my 5 or 6 favorite bourbons, especially given the price.
Not the best I've had. Not enough flavor.
Definitely taste the spice to this. Black pepper hits me right away. Definitely has a kick to it but does have a smooth finish on the way down
Very Smooth, Quite tasty. I would recommend this bourbon for people try.
Currently my favorite.
Don't love it, but it's solid, middle-of-the-road; I feel like it's a little overpriced. Balanced; a little more spicy and bite than sweet and smooth. Fruity/sweet briefly up front, settles into bold spice/cinnamon; finishes sweet with hint of clove and some heat.
Smooth, taste, sweet, I like them like this. Would buy this again.
Dandy
Very nice Bourbon. Smooth with a hint of chocolate
Very sweet, slightly spicy and a lot of vanilla, my first impression was "this is great." It is not a complex profile, but it is so very smooth. This is something that could easily replace one of my regulars...
Actually my first bourbon. I don't feel like it can even remotely compare to whiskey I'm afraid. I suppose I will have to give it at least one more try before dismissing it but this one was not for me.
Spicy and warm notes make this a good staple symptoms sipping bourbon.
Great aroma...very smooth
Taste like a southern gentleman, smooth, sweet, and a little spicy at the end. The kind of drink you want to spend the night with
Not the best Michter's I've ever had but pretty good.
A little sweet upfront for my liking, but finishes with a nice spice. Worth purchasing.
The aroma catches you first once it's opened..although it starts pretty strong, it smooths out nicely and has a spicy finish..with the price, it's become a favorite go to bourbon..
One of the best values in the $25-50 range.
Sippin' whiskey!
Good bourbon!
in a word - Yummy
Fruity smell and taste. Clean finish.
Solid, nice notes and flavors. Good solid sipper.
Full body. On the sweeter end so I enjoy it over a rock.
Good drinker
Citrus and Carmel on the nose with a nice spiced finish.
Nice. Short on the front, but good flavors and good finish come through. Flavor spiral is pretty spot on.
Yummmmm
Very good bourbon; smooth with just the right warmth
The US1 is better. This is smooth finish but a harsh start. Pay less for better whiskey.
This was a pretty good tasting bourbon; however, it paled in comparison to Bookers, Bakers and Blantons. Just my thoughts.
solid whiskey
Compared to several other bourbon's I've recently tried; this one seems more harsh, not very complex and I felt over priced. It did not leave a pleasant taste in my mouth.
Lots of flavor and refreshing taste at the end.
Excellent! A Great bourbon with a unique hint of its own magickal origins. A worthy salute to its creator's talents.
Smells great. As you inhale you can smell the hint of fruit and vanilla. The initial sip has a bit of a bite but not a harsh gasoline hit. It softens and mellows quickly allowing you to taste the spice and peppers giving with a somewhat smokey taste. A very nice whiskey worth sipping next to a fire on a cold day.
Very nice!
Good bourbon. If you can find the green Rye, get it. Never tried the sour mash
Favorite every-day bourbon!
Excellent flavor very smooth!
Michter's Bourbon Small Batch is exquisite
Michter's is my all time favorite. always smooth. doesn't burn badly. Perfect.
Lots of oak notes, smooth finish. Great whisky for the price, never disappoints.
Very smooth rye. Not too harsh, not too floral. Good flavor and body.
Smooth going down with no burn like others, great purchase
If you want a smooth drink then this is the one for you. Straight-up and enjoy!
One of the best I've tasted!
smells great and taste just as good if not better this is one I'm going to always want in my bar
Smooth
Delicious! Very light taste all the way through.
My favorite Bourbon. Highly recommended to those who like a sweet smokey flavor with a little bit of kick.
A phenomenally smooth bourbon with great corn notes and full flavor
Straight out the bottle warm I don't recommend except for those that can handle the heat. Pour a glass throw in a single ice sphere and it is delicious. The Mrs stole a shot and poured it in her coke. After screaming sacrilege I tasted it and it tasted like cherry coke. I am really enjoying this bottle as a southern boy who does not drink in moderation.
One of the best of the grand master Kentucky craft bourbons in an American bursting at the seams with exciting new whiskeys. Once you're ready to take the training wheels off your tumbler and experience full-throttle flavor, this is your "I've arrived," bottle as a serious bourbon enthusiast.
This came very highly rated so I was disappointed. Just kind of clumsy--not well balanced. The alcohol over-powers the palate which is a little bland.
Smooth and clean. Give this bourbon about ten minutes in your glass to relax and air out then enjoy the rich and deep flavors
Good stuff!
Absolutely my favorite Bourbon! Great flavors! I have higher end, more expensive, bourbons but, this is the one bourbon that goes into my decanters. Pick one up, well worth it!
Smells like s'mores - has a good taste.
Love this ... Hints of vanilla and a very easy drinking smooth bourbon
Spicy, a true bourbon, not for rookies
Load more reviews
Back
A Dram for Your Thoughts
Cancel