Authenticity Guaranteed
We guarantee every product we sell is authentic.
Free Shipping
Flaviar Members get free shipping on their orders.
Buyer Protection
Money-back guarantee if things go wrong.
Don't be surprised if this cherry Whiskey becomes your summertime fling.

Leopold Bros. was founded by Todd and Scott Leopold in 1999. Todd has degrees in Malting and Brewing and Scott has his degrees in Economics and Industrial Engineering. These two brothers have since done the sensible thing and founded a distillery — first in Michigan, then moving everything back to their home state of Colorado. Their core line-up today is winning lots of awards and consists of Gins, Whiskies, Vodka, Aperitifs, an Absinthe Vert, and a few other tidbits.

One of the unique things that they do at Leopold Bros. is bringing back old styles of Whiskey. Before prohibition, it was fairly common to flavor Whiskey in the barrel as it aged with fruit juice and spices. It's a little like what we call a pre-made cocktail today. They make five of them, but today we are talking about Leopold Bros Michigan Cherry Whiskey. It starts with their core American Whiskey — a mash of corn and rye aged in oak. Then they add a bit of tart Montmorency cherry juice from Michigan to marry with the Whiskey. The flavor is bright and lightly sweet — almost Manhattan-like — with a rich burgundy color.
Category

Style

American Whiskey + cherry juice

Region

Country

Alcohol

Distillery

Age
Flavour Spiral™
About The Flavour Spiral
What does Leopold Bros Michigan Cherry Flavored Whiskey taste like?

The Flavour Spiral™ shows the most common flavours that you'll taste in Leopold Bros Michigan Cherry Flavored Whiskey and gives you a chance to have a taste of it before actually tasting it.

We invented Flavour Spiral™ here at Flaviar to get all your senses involved in tasting drinks and, frankly, because we think that classic tasting notes are boring.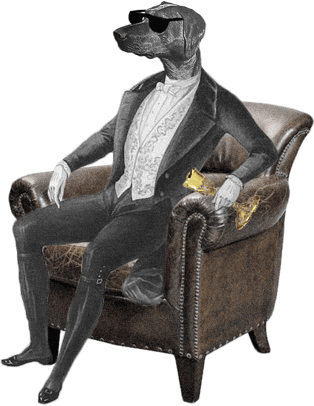 Dog Dogson's
Smartass
Corner
Moonshine Whiskey is distilled from a varied mix of corn and sugar and is aged in Mason jars and jugs for the length of time that it takes the customers to get home.
Tasting Notes
Appearance / Color
Rich burgundy.

Nose / Aroma / Smell
Toffee and cherry.

Flavor / Taste / Palate
Cherry and cream with oak and spice.

Finish
Long and thorough with juniper standing strong.
More drinks we think you'll like
Ratings & Reviews
After reading the very mixed reviews I may be missing something. I was looking forward to this, having discovered "The 36th Vote" by High West Distillery, a great distilled manhattan. This however, after one sip was too much. I added water and ice in the hope on knocking back the flavor a bit and it only made it slightly more drinkable. I like my whiskey with only one or two ice cubes. I can't do that with this. I am too old for an alcoholic cherry coke but maybe a few drops in a manhattan might be ok, but too much of this and it will ruin whatever you're making the manhattan out of. If you like really sweet, syrupy drinks (yes cough syrup like) then give this a try, other wise I would recommend staying away,
A little too much cherry and not enough whiskey flavor. Borders on the line of tasting like cough syrup. Not entirely bad but you really need to be in the mood for something different. Makes a good whisky and coke though
I was surprised at how delicious this was! I was somewhat expecting it to be like cherry Nyquil but it's not at all. The whiskey punch was definitely there and the cherry flavor paired well with it. Straight or mixed with a bit of mountain dew, it's superb.
I can't believe how they managed to create and preserve the taste of fresh cherries . Close your eyes and you'll swear your eating one, until you realize there's no pit. Very smooth and subtle; not a syrup or gimmick taste. Served chilled, it's an incredible treat !
The wiskey taste was overwhelmed by the sweetness of the cherry.
I really enjoyed this. It's really not overly sweet, but you can definitely taste the cherry... And not in an awful cough syrupy way! Tastes like a cherry spinned old fashioned straight out of the bottle!
If you like cherry this is a drink for you. I figured it would be whisky with a hint of cherry but its more like cherry with a hint of whisky. The dark red color is absolutely stunning
Interesting cherry infused whiskey. It was not medicinal tasting at all. Similar to a liqueur but not syrupy. I had it on ice. It was smooth and the cherry flavor is definitely there. I am going to try it with coke next....maybe plain old coke or cherry coke.
Perhaps it was the way I served it, but it reminded me of cherry cough syrup.
At first I thought this was a cough syrup - very sweet & no bourbon flavor. But that was wrong. The cherry is very sophisticated and warming. Sad that it has to be kept in the fridge and drank in 60 days once open, but this is so delightful it will not be a problem.
This is the second time I've ordered this. Great for sitting around the campfire and sipping. Come this October I will repeat the experience. Maybe make some Jello shots.
Strong cherry smell. Equally strong cherry taste, with a rather strong finish, not unlike cherry-flavored cough syrup. However, mix it with cola, and you've got a fine drink.
I loved the cherry taste and how smooth it was to drink. I would have to put this whiskey as one of my favorites.
It was a very refreshing and stimulating taste. Was very pleased by the perfect balance of the cherries not to overwhelming and just enough of the right flavor to want more.
Too much like cherry syrup. Trying to find and alternative use for this. I cannot serve it straight. Way too sweet.
Hi Andy, any luck with alternative uses? I tend to pick up sweet notes very easily so this would great info.
I really liked it. It IS sweet, and maybe more sweet than it needs to be. But the comparisons to cough syrup are off base: it tastes fresh, like ripe Michigan cherries soaked in good bourbon whiskey. Real cherries and real bourbon. Very tasty. And as a Michigander, I thoroughly enjoyed it!
Fantastic!
It was a little too cherry to drink straight, however it is delicious when mixed with a coke. It did have a good backbone behind the cherry.
It was excellent and I share it with some of my friends and they loved it and some became members and other want to. I highly recommend it and if you refrigerate it the taste is better.
I'll be honest. Straight, this tastes like cough syrup. However, it is a gorgeous mixer and makes a great old fashioned or bourbon and coke. I'll definitely buy again if it comes back, but could not rate it higher without being able to drink it straight.
Too sweet when consumed neat. However, I can see possibly mixing a cocktail with it.
This stuff is fantastic. Great for mai tais and whiskey sours. Even straight up.
I found this whiskey to have a wee burn when straight, a great cherry flavor on first tasting and just a bit of smoke to it. When mixed into a whiskey sour, it was quite delightful. All in all, it is a smooth whiskey and anyone that doesn't want theirs can send it to me.
The cherry was overpowering and gave it a much sweeter taste than what I would prefer.
Tasted more like juice than whiskey. Not terrible to have in your collection for those that want to try something different. I, however, was hoping for just a hint of cherry not cherry juice with a hint of whiskey.
I thought this was going to have a hint of cherry. But the cherry flavor was overwhelming it was like a cordial not a whiskey I expected to taste more wood. Won't be buying this again
I am still trying to figure out how to drink this
Very cherry, good mixed.
I really enjoy the tart cherry flavor, with the hints of caramel sweetness and little oakiness. I have really enjoyed just sitting and sipping this poolside enjoying some sun.
Definately cherry, good mixed. I cant see drinking it any other way.
I love it!!!! I love it straight right out the freezer!!
I would not recommend this to anybody I did not like it
This was really sweet and thick- reminded me of cough syrup. If you're looking for a mixer, this would work. If you're looking for a sipper, this isn't your best option. There are some great cherry whiskey makers in Michigan and would be worth trying instead of this.
Hi Jennifer, do you have any recommendations for those Michigan cherry whiskeys?
This is a cordial, not a whiskey. It should not be classified and sold as a whiskey. That said, as a mixer, say as a replacement for vermouth in a Rob Roy or Manhattan, or instaed of simple syrup in an Old Fashioned... Quite drinkable.
I love cherry, but straight this is a little much. I mix it with Sprite or 7 up.
I liked the whiskey but not the cherry taste. Too much of cherry.
The whiskey was good , it had nice taste but the cherry was much. Tone it back 2/3 so there is lighter taste of cherry.
This was a good mixer with Coke or Dr. Pepper. Terrific cherry flavor.
At first I found myself disappointed with this buy. I didn't find it very drinkable. It tasted pretty much like cough syrup and had a weird nose. After I while though I have come to enjoy it more. It is a good change of pace and solid summer sipper. It is a little too heavy on the cherry.
While it is tasty, even when mixed with cola, for a kind of cherry-coke, it was still too much overpowering cherry flavor. Didn't try it in coffee because I couldn't imagine how strong it would taste when warm! Not a fav of mine, but glad I tried it.
Very overbearing cherry by itself was similar to high dollar cough syrup, might be better as a mix
very cherry tasting..sweet but just enough to make you enjoy it. Nice warmed up for after dinner drink and good in coffee.
Unbalanced, starts and ends with a unsatisfying fulfillment, they may have tried to cram too many flavors together as their is little to no balance. I'm so disappointed.
I enjoyed this more than I thought I would. I was worried it would be too sweet, but it it was a lovely balance of sweet with tart. I ended up mixing mine with ginger ale and it tasted like the ginger ale that is released around the holidays that has cranberry added.
Wanted to like this but just couldn't. Best experience with this is burying it in another drink.
Chilled is the way to go with this. I put mine in the freezer. However, it doesn't take away from the overwhelming tart taste of the cherries. It over powers all the other flavors. I would imagine this would be better in some type of mixed drink, rather than drank straight.
It's very sweet but it is wonderful with ice. Tommy Likey
If u like cherry flavored medicine, THIS is the drink for you. Tried it neat, on the rocks, Frozen, and mixed and nothing made this drink taste good. Would not purchase again nor would I recommend
Why did you give it 9 stars?
Too sweet for my whiskey taste.
Excellent cherry balance... Great as a post dinner drink...
A little sweet for me. Goes good with some type of mix.
One of the worst I have ever tasted. If you like cherry flavored NyQuil, then this is the flavor for you. I guess i should have known, but my thought was it would have a hint of cherry. It did not, it had all the cherries and then added whiskey
A great cherry flavor, and not medicinal like most cherry products. Sweet, but easy drinking straight or on the rocks! Would definitely purchase again.
I love the cherry flavour, but this one is way too much. Too sweet for my taste. Fits well into something like whiskey ginger, but not great by itself. Would not buy another.
This is really wonderful! Cherries and vanilla, with a little sparkling water! Love it!
The cherry was overwhelming out of the gate. Too thick, too sweet. I tried my hardest to find anything whiskey in this but it just wasn't there. After a couple drinks it left me with a severe headache unfortunately. I tried hard to like it but just wasn't to be. I'll be experimenting with it to see if we can come up with an interesting mixed drink.
Excellent to sip! Very flavorful. Will definitely buy again.
Well it was very flavorful.. Had a hard kick...but ok. Really had to learn how to drink it. In the end learned to love it 7 out of 10 star$$
When I opened the bottle, I could smell the cherry right away. Smelled very good. Tasted good as well, but it seemed a bit like a mash of cherry Hi-C fruit juice & whiskey blended together. Very sticky, as I handled the bottle during the pour and it ran down the neck of the bottle. I had a little headache, probably from the sugar, after a few glasses. It cured my curiosity. I won't be buying another.
This isn't grandma's cherry juice. While the drink is a little sweet at the start, the bold cherry flavor with a true, tart cherry finish, will make you glad you ordered it. Sip and enjoy.
Sweet, but with a kick. Definitely just for sipping in small quantities. Nice tart finish.
Excellent sipping drink. Full cherry flavor finish.
Too sweet
Much better than I expected. Very good.
Very sweet, very smooth. A little too sweet/syrupy for my taste, but definitely has a good cherry flavor.
A little sweet for my taste, but good
Very sweet yet it has a great aftertaste! Leaves the back of the mouth warm and numb! I'd definitely buy it again.
Very smooth, initially rather sweet, but finishes with a somewhat tart cherry. While I agree in part with some of the "liqueur" comments, I didn't feel it was a semi-thick consistency. Great for sipping in front of the fire and a delightful change of pace. I enjoyed this so much that I've just ordered 3 additional bottles!
So smooth that you will hardly know you're drinking whiskey. A rich, semi-thick consistency like a liqueur. Very sweet and with a soft cherry flavor. I joined Flaviar specifically so I could order more and get the discount/free-shipping on this whiskey.
Very smooth, no doubt you can taste the cherry, with a very full body that'll coat your mouth. However, in my opinion, I would almost consider this more of a liqueur or after dinner dessert drink similar to a Port, in case you are thinking it to be more like a traditional whiskey.
This drinks more likes liqueur than s whiskey. It's very sweet. The cherry is the driving flavor here. That being said it is very tasty with a fresh cherry flavor. In fact the bottle requires refrigeration after opening to maintain freshest flavor. The bottle also informs that peak flavor declines after 6 months so plan to drink accordingly. If you like cherry flavor I would highly recommend this. It's probably a great cocktail mixing ingredient. If you want to add cherry flavor and sweetness to any drink this is the one to use.
wonderful!
Very delicious.
As a cherry lover I felt the flavor was spot on! Recommend not drinking itmon the rocks.
No one could say its not cherry(y)
Amazing! Love the taste!
Great flavor profile and easy on the pallet
Shared it with my family while camping. Everyone loved it. Suggested I get more to use as cough medicine instead of OTC stuff that doesn't work any way. Yummy!
I loved this ! The cherry flavor came through with a sweet tart taste. Will definitely purchase this again.
Smooth and definitely tasty... The one that easily gets the job done.
It was a bit sweeter than I thought it might be, but I soon started craving it. More please!
I was so worried that this would be too sweet and too artificial, but I was so pleasantly surprised! the tartness of the cherry compliments the whiskey so well, and it's way too easy to drink.
I thought it was a little bitter, all in all, not all that bad.
Delicious and sweet
The cherry flavor is so sweet and pronounced that it goes down so smooth. Don't be surprised if you order it more than once.
Definitely a deep cherry flavor. The sweetness comes through. I prefer more sweetness, though.
So smooth nice deep cheery flavor! This whiskey can get you in trouble if your not careful
For 80 proof the flavor and sweetness is incredible. Absolutely great flavor!
Delicious
Great balance between sweet and tart. A little on the sweeter side but very enjoyable on the rocks.
oh the PRICE, ouch...
love the flavor
Load more reviews
Back
A Dram for Your Thoughts
Cancel