Price, Shipping & Taxes may vary by state and will be recalculated at checkout.
Authenticity Guaranteed
We guarantee every product we sell is authentic.
Free Shipping
Flaviar Members get free shipping on their orders.
Buyer Protection
Money-back guarantee if things go wrong.
Classic Laphroaig.

Laphroaig distillery was founded in 1815 by Donald and Alexander Johnston and is located in Port Ellen, Isle of Islay. Although Laphroaig isn't allowed to put the prefix 'Royal' in its name (yet), rumour has it his royal princeness Charles of Wales is a fan of the 'L' Whisky. The 15-year-old is reportedly the prince's favourite Scotch. For a long while there's been frenzy for Laphroaig's Scotch, especially those less-available expressions.

Laphroaig 10 Year Old is the original Laphroaig, distilled the same way today as it was when Ian Hunter invented over 75 years ago. It's the quintessential Islay Scotch, heavily peated and very medicinal. Indeed, many-a-Scotch lover has lost its flavour virginity to it.

Category

Style

Single Malt Scotch Whisky

Region

Country

Alcohol

Distillery

Age
Flavor Spiral™
About The Flavor Spiral
What does Laphroaig 10 Year Old taste like?

The Flavor Spiral™ shows the most common flavors that you'll taste in Laphroaig 10 Year Old and gives you a chance to have a taste of it before actually tasting it.

We invented Flavor Spiral™ here at Flaviar to get all your senses involved in tasting drinks and, frankly, because we think that classic tasting notes are boring.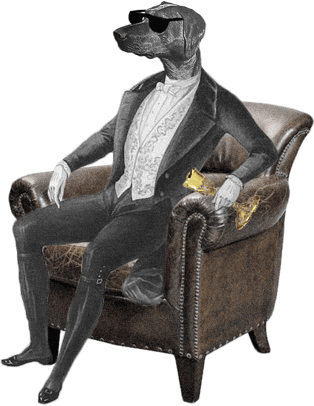 Dog Dogson's
Smartass
Corner
Single Malt Scotch Whisky is made in Scotland using a pot still distillation process at a single distillery, with malted barley as the only grain ingredient. It must be matured in oak casks in Scotland for at least three years (most single malts are matured longer).
Tasting Notes
Appearance / Colour
Full sparkling gold.
Smell / Nose / Aroma
Huge smoke, spices, liquorice, salty, iodine, sweetness.
Flavour / Taste / Palate
Seaweed, vanilla ice, spices, cardamom, black pepper, lemon, pear.
Finish
Big & dry.
More drinks we think you'll like
Ratings & Reviews
Delicious, oily, lingering salt/brine and sweet honey
Darn near undrinkable! Too much peat, I shared the bottle with four others. They all said the worst drink they have ever had. For me it was next to last
Classic Islay.
Super smoky, with medicinal and citrus notes. Not for the faint of heart. A brutal drink and that's either to be loved or hated
Leathery. Like beating my tongue with a leather strap. I love it,
Lots of peat smoke up front, slight vanilla flavor in the middle, spicy at the finish
Wonderful
This is the scotch that made me get into Islay single malts and holds a special place in my heart for that. I love it.
Absolutely love Laphroaig!! The complex, Smokey richness is just so delicious!
Love it. Like a liquid campfire
This is a terrific scotch if you like a little smoke or want to try something with some smoke. It drinks very smooth and finishes without any burn. Very nice!
Medicinal and heavily peated; not for everyone.
Too peaty! Tastes like the smell of a permanent marker.
Campfire, bandaid, ocean. One of the great bang for your buck
Light. Smoky. Full of flavor. Smooth and easy to drink. I've yet to experience a better drink.
Laphroaig has yet to disappoint me and the 10 year continues it's excellence. Smoke wafting the second my dram was poured. Smoke, peat, seaweed, and salty. Perfect end to a night.
a little phenol on the tongue at first taste, smells like a autumn campfire, lovely smoke and salt similar to dewars though smoother still. 7.5
I'm normally not a fan of heavy peat, but this scotch expended my flavor profile.
It's okay. Nail polish not very smooth
Really petey but great
Great entry into Smokey complex whisky. You'll have fun finding the vanilla underneath the smoke and peat as you increase your palate skills.
Did not care for it, both on the nose and taste. Old rubber gloves??
Different
Was my favorite pre-Ardbeg. Medicinal and iodine notes on the nose. Really smokey up front, but has nice delicate fruity sweetness underneath. A bit of a band aid note on the taste, which goes away after becoming accustomed to the peat. Love this whisky.
I was very surprised by this bottle. I love Laphroaig, one of my go to scotches. This particular bottle was not what I expected. The Laphroaig 10 is usually a very smoky scotch, that when I open a bottle my wife comments from the other side of the house. This 10 year old bottle was like a cross between the 10 year old and the triple wood. I pleasant surprise that I have already recommended to a number of friends.
Every once in a while you need something to punch you in the taste buds.
SMOOTH, PEETY, LITTLE SMOKY
One of the best Islay has to offer. Original is best.
A standard to keep. Smoky peaty goodness at elevated level but not to the extreme of older ages. Dark sweetness balanced out for a meaty glass. Best on a dark winters day
Not the greatest fan. Notes of iodine, leather, and Hints of smoke/wood some sort. Not the worst but by far from the best. Taste like campfire in my mouth.
One of the few "Peat/Smoke" flavored Scotch Whiskeys available here...always a favorite if I cannot find Askaig....
One of my first peated whisky experiences, and a classic go-to. Very medicinal, sea salt, meat, iodine. It builds a sweetness over multiple sips, but still stays firm in the savory realm. Open the bottle and it reeks of burning tires, and I love it! Since digging into Islay Scotch, I think I prefer Ardbeg 10 as a more frequent drinker, but Laphroaig 10 has it's permanent home on my bar cart. This one will definitely split opinions, but if you're a fan of peat and smoke, you should at least try it!
Light golden color. Nice, smokey smell. Healthy peaty taste. Goes down smoothly, feels peppery. I like it a lot. Great with grilled meat and a campfire.
Very peaty, smokey, and salty. Very strong flavors that can be abrasive to some.
Smells and tastes like campfire. Fairly light bodied.
I like Scotch, but this one is way over the top smokey.
Smoky and a thin mouthfeel. Not really my thing, but it's a good price for what you get if you like peat.
VERY smokey, strong seaweed and smoke on the nose.... tastes like a campfire, in a good way!
So that is what smokey smells like. You can't miss it. Somehow it is a bright smell of smoke and effervescence. It enters the mouth smoothly then has a pleasant medicinal taste and leaves with pepper and spice. I am new to this so taster beware.
My go to
Peaty,smokey but easy to drink
Smooth, and just the right amount of peat. Nice, long smoky finish. For sure going to be a staple in my home bar
A classic Islay Scotch! Peat through and through, but with a nice citrus taste to balance it out. Plus for the price it is a solid choice and will never disappoint. If you are newer to whisk(e)y this is not for you, but if you are familiar you did to try this staple!
I'm getting a dark tea note boarder line roasted plumb on the nose. Great zesty finish and very consistent (with the peat). Love it!
My favorite scotch.
Heavy peat with lemon and forest. Awesomeness.
All smoke, peat, and spice. I don't like it, but i respect it for what it is.
Very different from the Scotch I have had in the past. Smoke on the nose and the palette that lasts for days... very enjoyable.
Nose: Wonderful peat moss with heather and ocean scent Taste: Wonderful, water mellows overall characteristics
Favorite scotch and whisky in general. The best.
Really easy drink.
This is one of my favorite Scotches to sip on regularly. It's not an expensive bottle at about $45 USD. 2 fingers a couple times a week won't hurt the wallet too bad compared to a lot of other scotches that are this good to sip. When you find one that's this good and only $45, tell me.
Another peat bomb. Very good, but veryyyy peaty. Hits hard right away and doesn't let up. The phenols are profound.
My intro to Islay and dear to my heart for that. As I've tried others I've tended to have only when in the mood for extra peat and smoke, which isn't always.
With blue-cheese and a rye cracker, this is amazing. But I have a weakling palette, and the smoke level on this stuff is BRUTAL for me. I could politely drink it in good company, and will occasionally pour a finger for myself, but I have had the same bottle for three years now and its still serving me well. ;)
A little too smoky
Smokey, full bodied with a really smooth finish. Always my favorite single malt, at every age and finish.
What is left to say about this evergreen peat bomb?
My personal favorite. Very Smokey. Feels like sitting by a fire on the beach tasting the salt air.
First single malt scotch I ever had - almost 20 years ago. It's the yardstick I measure all scotch by.
I like a very strong peaty smokey scotch and this delivers in spades. Just a hint of bitterness to balance it out with a strong smoke finish on the back of the tongue. Tried with a Tillamook smoked sharp white chedder and it was amazing.
Very peaty and smokey!
First real whisky that I ever bought myself. The taste changed my life view how I looked at spirits in general. The smokey flavor took me into a journey and I haven't looked back since.
a very good Islay; not too peaty, but sufficient; smooth and almost too easy to drink
Prefer quarter cask
I prefer the 10 year old better than the 15 or the 25 year old because the smokiness and peaty taste is much more intense. One of my favorites.
My first attempt at a peated scotch. Yup- Peaty. I like one glass every now and then. Can't do more than one though.
I can handle smoke, but I can't handle this much smoke. You're either a Laphroig drinker, or you're not. I'm not.
Amazing if overpowering smell and taste. After a few sips you get used to it and pick up the other rich flavours.
Nice and peaty!
Penny for penny this may be the best "peaty" single malt scotch I have tasted. It is rich with peat, smooth and tasty, front and back. Great buy.
Extremely smokey and peaty. Most of the other flavors are overpowered.
Love this bottle and the peat flavorings that come through. Smokey and peaty, but smooth and easy to drink (too easy I might add). :-)
Beautiful islay scotch Dark peaty notes
Love the peaty smokiness
A fishy briney smoky concoction that somehow works. Thinner on the mouth feel than some competitors. But still worthwhile.
Smoky but not as oily as Caol Ila or Ardbeg.
Sister's gift Lacks deep taste but was good 40% alcohol in general
my favorite whiskey
Smoky goodness.
Far too peaty. Just not my cup of tea.
Aroma has peat and smoke, along with licorice or something similar. You get the peat, earthy, smokey, along with oak and some spice. Very flavorful overall, and it takes some getting used to - but worth the effort to do so. A dash of water smooths things out quite nicely, and might be a good way to drink this. I've had this before, but I generally prefer the similarly priced Ardbeg 10 and Lagavulin 8 over the Laphroaig 10. It's a good one to keep around on the liquor shelf as people that love it *really* love it.
For a Smokey peatey whisky I prefer Laphroig over Bowmore. Very much enjoy the first drink but typically loses its luster after that
Not a big scotch gal but this wasn't bad
Mature flavor, campfire
It is difficult to not to rate this very high. Excellent smoke and flavor. I feel like I'm drinking from a stream of life-water in the foggy woodlands of Scotland.
This is a marvelous Islay to be only 10 years old! Love the rich smokiness, but also perks my interest in trying other Islay's.
I loved this! It's not for everyone, but I had one taste and instantly fell for it. The best way to describe this is: it tastes like your sweater smells after sitting around a fire.
Overly smokey, very bold flavor
Bacon and smokey but with lots of sweet berries and dried fruit. Smokey and sweet on the palette. Smokiness lingers in the finish and beyond.
Smokey at the start, transitioning to some mild peat and sweetness but with a lasting, powerful, slightly displeasing saltiness
I really love this whisky. It opens up with intense smoke and peat followed by a crisp and wonderful sweetness and finishes with hints of salt and iodine immediately followed by more delicious smoke and peat. I absolutely love this!
not for all but great
A punch of wood, something I think I'd drink after a battle if given the chance.
Super not my thing. Wouldn't drink even if gifted.
Don't care for the peaty or the smoky flavor
Good peat/smoke
Very peaty. With a drop or two of water makes it sweeter. Still can get over the taste of band-aids. I like smoke but I may not like Islays.
Smokey initially followed by notes of dry fruit on the back end. Enjoyable peated whiskey that's not to overpowering.
Wow there is a lot of peat here. Not much of a burn but a ton of smoke, a bit of seaweed and that salty, briny flavor from the sea. Intense but delightful.
"Like drinking a mermaids bath water"
Quintessential whiskey which holds a very special place in my life. I'll go out of my way to get a bottle.
This is how I learned I am a peat monster...
This will take you around the corner and kick your ass. You will hate yourself for loving this. How is it possible that licking a burned stick then drinking sucared seawater on top of it be one of the best things in the world.
Full bodied. Smoky. Not for the beginner. Seaweed. Peaty. Long lasting.
God, men lidt for røget
Who knew the smell of band aids could taste so wonderfully sweet and peaty. My absolute go-to. As someone said before, you either love it or you hate it.
Smoky, Peaty.
The ultimate peat, dark and spicy for me and although the tasting notes say licorice I never actually taste this... Shame I love that licorice finish in a whisky. Everyone should taste a Laphroaig once if you are a whisky drinker... You will want another.
Nice dram. Not the best peat I have tasted. This was the ash taste I assumed I would not like. Glad Son of a Peat was my first experience. This may have put me off peat.
I really dig it...you either love it or hate it
The double IPAs of scotch. Absolute quality product, however you drink this to let people know you're drinking it. Peat on the front. Peat in the middle. And guess what? Peat on the finish. The peat of this peat is what peats the peat in peat peat. Peat.
Peat isn't my thing but I see the appeal. Cant see myself spending my own money on it but if its free I definitely wouldn't say no.
Classic islay scotch for a fair price
Smokey, intense and very drinkable.
Very peaty. Plus one star for smoothness.
Classic Islay malt, strong flavors and always a great experience
My favorite, peaty and hot!
Not Lagavulin but still worth the money.
Smoky and peaty. Enjoyed this one.
Unrefined, but the Laphroaig 10 is meant to be that, they know what they're giving you, it's a little rough around the edges. It punches you in the nose and on the pallete. Not for beginners if you're trying peat. Again do not start your peat journey with this.
This has become my go to Whisky, I find the palate very earthy and gentle with just the perfect amount of smoke and peat.
Like a refreshing evening with a warm, smoky campfire. The flavor spiral is spot on for this dram; the smoky peat is definitely at the front and a slight salty afterflavor is noticeable. It's not an every day kind of dram, but definitely something to break out once in a while.
Was my first entry into Islay Whiskies and one of my favorites.
Not like a go-to whiskey, but a nice addition when you're in the mood for something different. A little water will cut the strongest flavours and add some back end complexity.
I'm a beginner, and this is still too weird for me
My go to whisky
I love smokey/peated whiskey, but sometimes I don't want something that's over the top and completely dominated by the peat. For me that's the Laphroaig 10 year. For those who don't like peat, this would probably be way to much smoke, but for those who love it, this is somewhere between not enough to just enough. I find it to be easier drinking and more casual than it's smokier brethren.
This is a great example of a smoky, peaty, Islay single malt as I believe most people would expect from this region. From my perspective, it has some similarities to Lagavulin 16 and Ardbeg Uigeadail.
I like peat but I strongly prefer the Ardbeg ways.
Hands down, one of the best entry level smoky scotch whiskies out there.
Smokey, peaty, and delicious. A classic Islay Scotch.
The first scotch that I was introduced to. Big peat, big smoke, and ocean taste. Perfect sipping whiskey and pairs nicely with a good cigar. I enjoy it with an ice cube and that iodine flavor mellows our and other flavors open up, especially the vanilla flavor, once's a little water is introduce.
This is simply my favorite. The aroma is peat and more peat, with a sea salt and vanilla sweetness. The taste is ridiculously smooth, somewhat sweet with tons going on. I don't know how to describe it other than complex, smoky, herby wonderful goodness.
One of my favorite whiskys. Well worth the price. Best bang for the buck whisky.
Smoky and classy laphroaig.
Very smokey, and smooth. An almost leathery peatiness. I've had several similar whiskeys, from other laphroaigs to lagavulin etc, and this one is still my go to for how easy it is to drink
I really enjoyed it, subtile smoke, very easy on the palate, doesnt burn, super smooth. Sitting next to the Lagavulin 16 so far
Liquid smoke, with different flavors in every sip.
One of my top 3
Great entry level smoky scotch whisky. Warm and soft.
Very smoky, light in flavor, sweet late in the finish
For me this is nice for a sip or two but hard to sit down to a whole glass. Wonderful campfire smell. There is an incredibly strong smoke taste and the salt/iodine/spice reminds me of a brine that you would use for a Thanksgiving Turkey.
Nose: Tar, creosote, seaweed, peaty earthiness, burning wood, smoke. Taste, big smokey peaty arrival, seaweed, honey. Lasting finish with a medicinal and honey aftertaste, developing further with a saltiness after a few minutes. With water and time, the components become more distinctive and vegetal notes begin to develop and a sweetness creeps in.
Holy smoke! And it just keeps smoking for minutes after on your tongue. Excellent
If I were stranded on a desert island, this is the drink I'd want with me. Smoky, peaty, and oh so smooth.
Delicious with a strong peaty taste. Not for everyone, but I find it to be a delightful drink!
Very smokey and peaty, I love it! My wife hates the smell😜
Very smoky and peaty scotch
Some nights it can't get better than this
Love the peat!
Magnificent
Heavy smoky peat, maybe butterscotch?
Not my dram. Tastes like shoes as cigars
One of the smokiest islays which I love. Good peat and smooth creamy finish. Will remain a favorite.
Classic! I admit I love Lagavulin more personally, but this is definitely in the same league. While I've learned the Quarter Cask version is also a step above this one, I keep coming back to the original for serving to lovers of Scotch looking to experience true Islay goodness. It's a striking appearance and palette with enough smoothness to take the edge off for drinkers with less Islay experience, and I won't feel as bad if they don't finish it compared to if I had poured them Lagavulin. Now for experienced drinkers, this one is beautiful neat with only a few drops of cold water to break it.
Nose is deceiving. The taste is full of smoke and peat and a small bit of vanilla. Once you add a few drops, the nose and flavors really brighten up.
Best
First smoky peaty scotch, first taste is something like what the hell but before you're halfway through the bottle you can't stop yourself from coming back.
I do believe people can love it. I don't but I appreciate it so much that I'm going to have it again sometime. ... and it is a month later and... I like it. Peaty, not sweet, some vanilla, nice peaty finish.
My very first peaty scotch! Tastes like taking down a strong tea made from charred wood but I grew to like the aroma and the taste of smoke.
Super smokey, peaty, and BBQy, much more than most other scotches I've tried. Maybe a pinch too much in that direction for my taste, but still a solid scotch!
smoky, peaty, slightly fruity, decent aftertaste, good Islay scotch - very solid.
Not my favorite but definitely appreciate this expression of whisky for its uniqueness. Aromas of thick black/forest green markers (phenols), barbecue smoke, charcoal Tastes of examination gloves, rubber, tar Warming sensation when it hits my tongue with an oily sensation. Reminds me of the bottom floor of a cruise ship where we would enter/exit
I love this scotch!!! I love that peat flavor!!!
Laphroaig , my favorite scotch overall so far, had a few, like 15, but 10 also very good
Like french kissing a goddess of smoke and flame. My favorite.
I love this Scotch! The flavor is off the chart. The peat is so heavy that I feel like I am sitting by a campfire in a swamp.
!
Love it - smoky and peaty
Love it.
Taste too peaty for my taste
Heavier on the phenols than the Caol Ila 12 and the Bowmore 12. Less smoke than both too. Not enough smoke for me, but adequate peat. It's a Tuesday or Wednesday dram.
The cigar whiskey. Grows on you and has a bit of a kick.
Lots of flavor, love the smoke and peat. A bit spicy for me, but worth it.
Nice smoky nose and taste without being overpowering.
Beautifully Smokey yet smooth
Very nice flavour. Classic Islay taste! Maybe best buy for 10yr old whiskey.
Love the smoke. Smooth, thoughtful.
Salty,smoky. Doesn't compare to the 18y old though
Salty vanilla, the best flavor that I taste.
smokey smell. moderate finish.
My first peated whisky. It has a more pronounciated nose and taste compared to my earlier single malts, but that makes it even easier to describe: smoke and peat, salt and pepper, with a hint of tart and vanilla. Somehow, this 10 year old makes me think of a late-night campfire on a stormy beach... :). Great dram! (Mine's bottled at 40% abv)
One of my favorites, tastes of smoke and band aids... but in a good way
Smoky and sweet
One smokey islay but i still prefer the lasting salty seaweed taste of lagavulin 16
Жестковат. Хотя я люблю дымный виски... Не зачет.
Smoky with a long smooth finish. As perfect dram, don't fear the smoke!
My favorite of smoky peaty Scotches, I always come back to this ten year old, an absolute staple in my collection.
Amazing
The best value for money. Nice as starting
Butch, brash, smokey
Nose: Campfire on the beach, heavy peat, novocaine, earth and leather, vanilla and oak if you give it time. Arrival: Peat, salt, seaweed. Finish: Intense burst of cinnamon, lingering tobacco with hints of leather.
Smokey
Super smoker
A little too smoky for my liking
Reminds me of Seldovia, Alaska. Cold northern sea air blowing through a small village.
Smoky Peaty Strong It's just happiness in a bottle Sip it slowly and respect it
Endlessly complex and enticing; each sip brings a deep reverie as the variety of notes reverberate around the palette in an entirely uncivilized manner.
Питкий. интересная вкусовая композиция, вязкая по плотности. послевкусие на небе детской медовой акварели. Вкус соленый, йодированный
Heavily peated. Hot
Fantastic
Campfire, brine, and iodine... What an Islay should be.
My go-to single malt
Peat, Smoke, Deliciousness. Like a bonfire mixed with ocean water.
Like it
Nice for an inexpensive whiskey. More peat than I prefer but I keep a bottle around
Load more reviews
Back
A Dram for Your Thoughts
Cancel