Price, Shipping & Taxes may vary by state and will be recalculated at checkout.
Authenticity Guaranteed
We guarantee every product we sell is authentic.
Free Shipping
Flaviar Members get free shipping on their orders.
Buyer Protection
Money-back guarantee if things go wrong.
Think you know Bourbon? Koval Single Barrel is likely to be the most unique Bourbon you have ever tasted.
Koval
is the first small batch distillery in
Chicago
since the dark days of the prohibition era, and one of the leading craft distilleries in the
US.
It was founded in
2008
by
Robert
and
Sonat Birnecker
who abandoned their academic careers to follow their hearts. Growing up, Robert lived near
Salzburg, Austria,
and was immersed in a culture of small batch distilling, so perhaps this is destiny. For those of us who love great spirits, it is just good luck for us!
The distillery supports sustainable agriculture and is certified as both
organic and kosher
—there'll be no outsourcing for these kids. In
eight short years
they have expanded their miracle-working to … geez, just about everything from Gin, to Whiskey, to Liqueurs, and a bunch of other fiddly things, all of them professionally crafted and tasty-good. In fact, they are rated as one of the top ten small-batch distilleries in the US.
We just
LOVE
the smell of
innovation
in the morning!
If you call yourself a Bourbon fan, you probably know that you can't call it Bourbon unless you follow a bunch of rules. Fair enough. One of those rules is that Bourbon is at least
51%
Corn. The rest is usually a chefs-choice of rye, barley, and wheat. But … the good folks at Koval had their legal team pour over the fine print, and—
sure enough
—it doesn't
HAVE
to be rye, barley, and wheat. As long as you have the corn part right, the rest can be any other grain.
Anyway …
Koval
starts with corn and then finishes off the mash bill with millet and the result is unlike any other Bourbon we've tasted so far with a fruit-forward character that compliments the sweetness of the corn. Everything else is just how you want it … new oak casks, proper aging, etc. Some folks talk a good innovation game, but Koval brings the small-batch and single-barrel goods. If you are not intrigued yet, then someone broke your sense of wonder and we feel sorry for you.
Smartass Corner:
Millet has been used to make distilled spirits in Nepal for more than a century. Traditional Nepalese "Whiskies" made with millet include Tongba (a steeped whiskey-like drink filtered through a special bamboo straw), Raksi (similar to a cross between Gin and Japanese Saki), and Chhaang (similar to beer and made with millet, rice, and/or barley).
Category

Style

Region

Country

Alcohol

Distillery

Age
Flavor Spiral™
About The Flavor Spiral
What does Koval Single Barrel Bourbon Whiskey taste like?

The Flavor Spiral™ shows the most common flavors that you'll taste in Koval Single Barrel Bourbon Whiskey and gives you a chance to have a taste of it before actually tasting it.

We invented Flavor Spiral™ here at Flaviar to get all your senses involved in tasting drinks and, frankly, because we think that classic tasting notes are boring.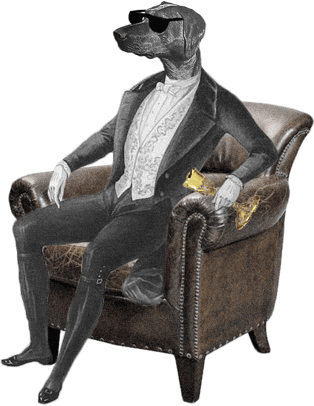 Dog Dogson's
Smartass
Corner
Bourbons are very high in vanilla, as American White Oak is naturally high in vanillins.
Tasting Notes
Appearance / Color
Warm amber.
Nose / Aroma / Smell
Mango chutney and vanilla.
Flavor / Taste / Palate
Dried apricots and crème brûlée with spiced caramel and a hint of tobacco.
Finish
Long, smooth, and gently sweet.
More drinks we think you'll like
Ratings & Reviews
Sweet smoke and cacao on the nose, creamy full mouth feel, wood and vanilla finish. Easy to drink. Got it in a tasting box, don't know that it's different enough that I'd spring for a bottle.
Agree with the other reviews that ice smooths it out. Pretty good once that happens.
Sweet, soft nose; tingly sweetness neat, with hint of tobacco; on the rocks, the sweetness smoothes out
Bites more than the nose would imply. Smells great, but needs an ice cube to mellow enough to enjoy. Fun, though.
Not a fan. Brassy and unsubtle. Would never have said it was single barrel in a blind taste.
Really pleasant. Smooth and subtle with cinnamon and caramel.
Sweet caramel and fruit but not syrupy. Then spicy finish.
nice carmel taste. somewhat harsh with burn. Not inclined to buy again
Cinnamon, fruity, slightly harsh
Its got a good whiskey burn to it. Its a good whiskey
Very flavorful. Carmel really stands out but in a non-syrupy way. Has a nice and not harsh finish.
Definitely will enjoy buying this over and over again
Enjoyed it but wouldn't add it to my collection.
Sharp, buttery, light spice.
Starts off with a bite but very good smoky, citrusy finish. Would be great for an Old Fashioned.
Love it
Smooth start to this bourbon with its sweetness and finishes with notes of spice.
Very good, does not get old after repeated drinks
Very smooth. Very corny with hint of barley in the middle. Better on the rocks.
Very smooth, wonderful upfront taste, mellow and a nice touch of spicy. I did not care for the lingering taste although my wife loved it.
Very smooth, with very little spiciness.
Good taste. Proof is about right and good smooth flavor. I like the sweet caramel and rich port flavors. I would drink it again for sure.
This bourbon is certainly a spicy one and you can really taste the strength of this bourbon it seems to go a lot better with coke as it's a bit potent for me on it's own but I would certainly recommend this bourbon I was very happy with the price and service.
Very mellow! Very sweet with very little spice.
Good sweet bourbon. Probably one of the sweetest I've had.
Mike S It's a beautiful 68 degrees at 7:00pm on Friday, setting out back enjoying my first great taste of Koval and here's to many more.
Smooth, sweet and easy drinking
Great single barrel
Fruit and vanilla dominate this spirit. The tasting I had wasn't nearly enough...so much so that I immediately ordered a bottle!
Sweet with a smooth finish
This was surprisingly good. Good flavor and a nice finish. Mellowed in the glass.
Great whiskey. Very complex flavor profile. Needs to breath a little before drinking.
Would have given it a 10 aside from the "organic" marketing gimmick. Great balance of the bite and flavor!
this was my favorite out of my samples
For the alcohol content it is extremely smooth.
Sweet. Intriguing. Not what I was looking for in a bourbon but interesting enough to try again.
B.p.
I liked it. Not my favorite of the three I received, but would enjoy a bottle of this in my bar.
Maybe it's me but I get very prominent smoked wood flavor up front. It's very warm
Great taste with a smooth finish
Really like this one
Soft on the front, a lil bite on the back, but I like it because it's so mello on the front. Gonna get a bottle of this.
Smooth, great taste
Meh.
Liked it. A touch of Makers sweetness, but drier.
Very mellow with a nice sweetness. I didn't think I would really like it based on the flavor profile but I really enjoyed it.
Sweet grain, easy drinking
Very good bourbon. Poured over an ice ball. Very smooth on the palette with no bite. Nice sipping bourbon.
It did not burn when it went in. When doing the Kentucky chew, nothing caught my mind except how smooth it was. More flavor seemed to hit as it went down, a sweeter taste but no burn. It's relatively lower proof compared to a lot of things I have in my bar. The millet as a secondary grain was a nice change compared to the rye or wheat that most bourbons use.
Found this a bit astringent at first, enjoyed it more with further tasting/acclimation. Has an interesting blend of grain flavors with mild sweetness and a short finish.
Very smooth. I didn't find it to be overly sweet. Would buy.
Delicious
Decent, better with water.
Yum!
Really smooth and sweet with a spicy finish.
This is a very smooth bourbon that is nice and sweet, but not overly sweet, with really no spice to it. Using millet instead of the normal grains as the minority share of the grain bill really brings out a nice flavor profile that I haven't seen anywhere else. This may become a mainstay in my bar.
My fav of the three in the tasting box.
Meh
One of the most unique bourbons I've tasted. It is a smooth and complex bourbon that would be great for sipping.
The light smooth sweetness makes this bottle a must have for me. There's a hint of banana and I want more!!!!
Can't get much better than this.
Rich, smooth and slightly sweet.
Unique character. Sip-able on ice.
Not bad
It rocked!
Acetone on the nose. Light fruit notes on the palette. Medium finish. Good, but not great bourbon.
I like a bourbon that smooth with only a little burn going down and that is Koval hands down.
Terrible dish detergent.
I'm not able to define all the nuances of aromas and flavors and such.... But this smooth and flavorful bourbon has become my favorite, and I find myself licking my lips for quite some time after enjoying a drink.
Being a novice at this, my first sip was rough. There was a sharpness that surprised. However, knowing that with practice I would become a better connoisseur I tried another sip. This time I let the bourbon rest in my mouth a little before swallowing. Much smoother. The flavor lingered and I had a good warming sensation. I added a couple ice cubes and chilled this bourbon is great for sipping. Again, this is my first tasting and I hope to learn to fully appreciate the complexities.
Nice mellow bourbon! Love it!
There many great layers of flavor. What a great taste perfect over a cube of ice. Highly recommended!!!!
Smooth and fruity with a spiced kick
Oaky first and foremost, but semi-sweet, semi dry with a nice smooth finish. Second fav of the "craft side of bourbon" box.
Goes down easy. Great mix of flavors. I would not say it was too sweet as others have commented. I would buy it again.
Excellent blend of fruit!
Flavorful but a bit too sweet for me.
Nice a smooth. Light flavor with a robust finish.
Smooth, sweet with a hint of peaches.
Very drinkable and smooth
Excellent and smooth! I love that I can drink it neat!!! I would definitely purchase again
Smooth. I am mostly a Scotch drinker, that being said, I occasionally, like the sweetness of a Bourbon. This was excellent, typically, for Bourbon I drink Woodford Reserve Double Oaked. This has become my new Bourbon, hands down.
Loved this! The caramel flavor is rich and deep. If you enjoy a sweet, full bodied dram, this will certainly be worth trying.
Before Koval, my impression of Chicago was the destination of the lovable loser. You may say to yourself, 'but the Cubbies won the World Series last year in the most extravagant of fashions! Certainly not!' Well my friend, pull yourself from that bandwagon and embrace this particular spirit. Finally, in your glass, you will have something from Chicago that is truly worth celebrating! A sweet sophistication that, in my opinion, has a more velvet finish than that of Woodford (heavens to Betsy no!) and a lingering honey-suckle flavor that reminds you of that fall classic one year ago.
I was quite surprised to find this Chicago treasure measure up to its Kentucky kin. I would definitely keep this on the must have list going forward.
I didn't enjoy this bourbon at all. It has a watered down taste with a burn that didn't pay off.
Light, easy to sip over a rock or not. Nice before dinner or prior to heading out for the night. Smooooth!
Nice smooth taste!
Few has a strong caramel/honey flavor.
I loved this!!! Very smooth.
Never received...
Good flavor. Carries interesting notes that offset the harshness of the mouth feel.
A much better flavor than Gentleman Jack or Single Barrel Jack Daniels.
Not to different from jack danials single barrel Just a little stronger
Was a little rough for me at first sip. I ended up mixing it to finish my drink. Not something I would keep in my rotation.
Great flavors in this bottle
Nice bourbon taste,can taste little of the scotch
Really smooth finish. No bite to it.
IT HAD A GREAT TASTE AN NOT A LONG LINGERING AFTER TATE WHICH I LIKED ABOUT IT. IT IS A GREAT SIPPIN DRINK NEAT. I WOULD NOT RUIN THE FLAVOR BY DILUTING IT WITH A MIXER. IT WAS JUST A GOOD ALL ROUND DRINK FOR ME!!!! GREAT JOB!!
Nice vanilla and carmel flavor. Too much alcohol on the tongue.
Very smooth and enjoyable
Overall good bourbon but it had a little bit too much of a scotch whiskey flavor mixed in with it for me
Fantastic depth of flavor. My first foray into bourbons on this site. I was not disappointed. Pretty smooth, many different notes.
Love, love , love this bourbon. my brother-in-law both have now found a new favorite bourbon. Already have a new bottle on my home bar. My brother-in-law is getting one for his birthday this year. Mark
Smooth and sweet. Easy to drink with friends.
A very light taste with caramel notes. Great for sipping neat.
Meh
Ok
I line the sweet caramel flavor all the way through, and it has a little fire to it.
Smooth, carmely, enjoy neat...
Surprisingly smooth, great oaky taste
Nice medium color. I caught some sweetness in both the aroma and taste but couldn't put my finger on it - chocolate, caramel, vanilla? The flavor didn't last long, but the throat sting of the alcohol carried on for several minutes.
Smooth, nice vanilla and caramel flavors. Nice finish
Very alcoholic. Added a few drops of cold water and I only tasted sweetness. Not complex. A simple whisky.
At the start all I smelled is nail polish remover. It stung hard and allowed nothing else in. The first sip was acrid and bitter. All I tasted was my tongue burning. Only after a 5 minute waiting period did anything remotely pleasurable come through. I find a slight amount of sweet caramel on the nose but it didn't last long. There is almost nothing sweet during the sip except a tiny amount of corn, and the burn after the wait was the same as the burn at the start. The corn and caramel are the only reason I even give this 4 stars. I wouldn't even use this as a mixer. There is nothing oaky or aged here and it seems like a waste of your time and money. This is get-you-drunk bourbon for people who have no palette.
Very, very smooth. Excellent taste
Smooth with a nice Finnish
Reminded me too much of NyQuil. Tasted better with water.
Flavorful and smooth
Best of the box for me. Nice sweet smell after in the glass
Terrible
Hard bite
Smooth and a bit sweet.
Found out that I just am not a Bourbon guy.
Smell: semi sweet Taste: sweet and dry, it's not bad at all but nothing to write home about. Throat: smooth, very smooth. Overall 65/100. I would drink it if served blindly but nothing about it screams to be asked for specifically. Best as a mixer.
Unusually smooth, Loved it
Hmmm... I was ok but I don't remember it very much.
Not too sweet, remarkably smooth, I appreciated the fruit notes and almost expected florals when I sniffed it. I was pleased to find that there were no florals in it and It made kick myself for not having a cigar. I enjoyed the vey mild tobacco after flavor.
Love love love!!! Great sipping bourbon
I really love the finish not overly sweet. And the fruity flavors are pleasant nice sipping bourbon.
Good taste, not really an bourbon after taste, a little bit of a sweet and smoky finish
Very nice finish.
I noticed the chemical taste that is mentioned in a lot of the reviews. Beyond that, I tasted carmel and cedar.
This seems like a good bourbon to mix. VERY strong chemical smell and strong up front as well. After that it is smooth and the finish is nice.
This was my favorite in the tasting box, smooth vanilla taste with no bite...would love to splurge on a bottle sometime.
First off bourbon. ..yuck lol.. but it's the welcome box I don't like the sickly sour sweet corn taste in any bourbon and it influences reviews. This bourbon in simple speak reminds me of a bakery. It has a variety of baked goods qualities to it and almost finishes like a rum. Creative and flavorful Downside other than being bourbon... very potent, and has an almost medicinal or chemical bite to it.
Smooth
Very nice, balanced, rounded bourbon. Too good to use as a mixer, but this wasn't, for me, interesting enough to serve to guests or get through a dark night of the soul.
The notes on the pin wheel was on the spot. While drinking, it gave me a sensibility of something magical. Something that warmed my soul and delighted my taste sensors.
This had promise. Started out with a wonderful caramel nose and warming barley presence. Very smooth and silky.... and then nothing. Was waiting for the character to emerge but it seems lacking.
A bit about my taste: I love Scotch and I am also a fan of things like Bulleit Rye, Templeton Rye and the occasional Bastille, French Whisky (one of my faves). That being said, Koval simply lacked any flavor profile other than a very "chemical" taste for me. It was almost like drinking straight alcohol. It was very harsh, bitter and generally unpleasant. I literally can't understand what some of the other reviewers are saying when describing corn tastes, or fruit overtones as they simply didn't exist. It was like I was drinking Acetone or some other chemical compound as opposed to a whiskey. Koval is certainly not one I will be adding to my home bar, nor could I recommend it to anyone.
A whiskey for an unbuttoned flannel, beard wearing kinda guy. A smooth and robust whiskey that has a clean bite and a dry finish. First thing you taste is the barley, almost as if you walked into an old plank wood floor corner store (that smell) as a taste. Natural dry wood smell, that hits the back of your nose every sip. The sweet oak overpowers the faint corn taste and then finishes with a rich caramel-apricot taste leaving behind a thickness in your mouth as if you just smoked a sweet aromatic dark backwood tobacco leaf. It's one for the shelf, but tucked away as a third choice.
Very good
A bit harsher than I like, but great flavor on the front end.
Strong caramel nose and sweet palette. But I found it to have some strange taste, like nail polish, which it very hard to enjoy, not sure what it was. My coworkers described it as smooth but lacking character. I would give it another shot to see if I just tasted something incorrectly.
Smooth, with a over all hint of wood/tabacco, and nice sweetness, finishes off with a pleasant spicy
I agree with Thomas. This was the best of the first tasting box. Nice smooth taste and one that I will purchase going forward.
Definitely the best out of the first tasting box, I purchased a bottle. Has a nice spice to it and a little bite that I want, and expect from a single barrel. This one will definitely be in my usual rotation of sippers.
My favorite from Flaviar so far. It is a bit spicy and sweet.
I loved it....didn't need to mix it. Would have to agree that didn't taste any fruit but definitely the vanilla and caramel.
Not bad, but not quite a sipper. I wouldn't turn it down, but I also wouldn't drink it neat again. As someone said, it would make a hell of a Manhattan.
Awesome
My favorite of the welcome box. It was very smooth and generally not bad. It seemed to be a little bland though. Could use some more flavor of some sort. I wouldn't pay $59 for it, but I wouldn't turn it down if someone offered it to me either.
I enjoyed this, especially the spicy notes that pop up throughout. I'm not sure I got the dried apricots, or really any fruit notes, but there certainly was vanilla and caramel. It's not bad on it's own, but I bet it would make one hell of a Manhattan.
This might be a mixer. We don't mix, just sip. It is not a sipper. I'd rather drink Jack (and I don't like Jack).
Smooth - easy to enjoy
Certainly the first of its kind that I've had. I love the mango and stone fruit notes especially. A little too costly for what I feel like it's worth, but I'm generally new to drinking whiskeys.
Not bad!
Strong but not unpleasant.
She's a strong one, but at the same time isn't too harsh. Caramel profile was most prominent (imho). Considering I'm not usually a bourbon drinker, I was pleasantly surprised.
Very Strong but it has good flavor.
Oak flavors very smooth
Too strong
I was a bit disappointed. I received 3 samples and only two taster cards. For the price of the sample I could have bought a bottle of any one of these bourbons.
Enjoyed the tasting....picked this as the top of the three I got. I'll buy it. Smooth but not the bite I was expecting, could have been bigger. That would have gotten my vote higher than an 8.
Good sipping bourbon
Very good sipping bourbon with a clean finish.
Good but lacked a flavor to distinguish itself amongst our bourbons
Warm and Smooth, yet smoky with a distinctive bite. Slight tongue numbing. Great for sipping. Bite was a bit strong for my preference.
Apricot early fades to a beautiful rum raisin finish!
Very smooth but lacked distinctive flavor
First spirit I tasted out of my welcome box. I am very new to fine spirits so I will simply say I quite enjoyed it.
Very smooth at room temperature, slight bight in the throat, plasant nubming of the tongue. Little to no aftertaste. Great for sipping.
Nice smooth bourbon. I don't have much experience with bourbons but would be happy to enjoy this one again.
Pleasantly surprised by this one in my welcome box. Mellow, smooth, a little sweetness. Oaky aftertaste. Pretty nice! I'd buy it.
Unappealing aftertaste, almost like a cheap whiskey. Not for me.
I was very surprised. This is a wonderful little bourbon. Sweet, smooth, with a woody finish. I may have to get a bottle soon.
Delicious
I'm not much of a button drinker, but I would say this had an incredible paler to it... and I enjoyed how much the various flavors worked with each other
best yet of the sample box, unexpectedly sweet n very smooth with light aroma that is inviting, subtle n settling to the mouth n toungue
My first as well. Loved the caramel.
Full buttery mouth coating start, sweet and slightly smoky middle, lingering alcoholic finish.
A solid bourbon for sipping
Really Tasty!
Smooth
Good but unlike the bourbons I know and love. The tobacco flavor comes across strong to me. If I had this to taste more often, I might get more of an appreciation for its distinction.
This was in my first tester. It's got some pretty amazing flavor. Very mellow, almost no bite but the flavor is absolutely fantastic. It's a perfect sipping whiskey.
Very smooth.
Distinctively not Kentucky, which is ok with me. Much smoother and less bite than its neighbors to the south.
Solid bourbon for sharing. Definitely get the sweetness and opens up more with a few drops of water.
Over all smooth just didn't enjoy it over all.
I thought it was pretty smooth and had a nice finish. A good all around whisky.
Sweet, caramel, a little fruit on the nose. Not a long finish but deep, there's a lot going on here.
My favorite from the welcome box. It was very nice and smooth. Noted the fruit and sweetness.
Got the mango right away. Smooth as hell!
I actually have some hints of vanilla and caramel it's deliciously smooth with no bite it's such a pleasant surprise it's become my new standard . John Z
Really enjoyed the subtle sweetness. The mango and apricot are not overwhelming.
Not my favorite out of the "Welcome Box", Complex finish, I have a wimpy palate!
First taste demonstrated heavy char and spice with an intense finish. After the one ice stone it began to mellow, featuring notes of sweet corn and butter, with a fruity finish.
The aroma is somewhat complex. It's very smooth. Has a very small hint of sweet. The middle of the tongue feels the warmth. The back of the tongue has a bit of a burn. While tasty, im not crazy about the fruity taste.
Smooth, fruity, not a typical bourbon that I'm used to a little to virginal,for my taste, I need a woman with some rough edges!
Very tasty! Nice and flavorful
Def my favorite from the welcome box. Had a nice complex flavor profile and a great finish. Nice and smooth, especially after a couple drops of water were added
We enjoyed taste of this bourban. Had fun identfying the aroma. Thought we smelled cinammin, wood, orange.... Taste was smooth, finish was easy and lingering
My favorite of the welcome box. Delicious.
It just hits hard on the outside of tongue. It's hard to taste the earthiness when everything is on fire.
There may be hint of sweetness, but the end result or linger taste is more like licking an ashtray.
Don't normally drink bourbon, but I found this pleasant to the pallet with a smooth finish
Generally don't go in for Bourbon but this was fin.
Not a bourbon fan but liked it
I was surprised at the first sip, the apricot flavoring took me off guard, but the smooth caramel and tobacco finish had me hooked
There was not enough to really taste and judge and give a score of what i think about it.
Best out of the 3 pack welcome set. Smooth.
Smooth, not an overpowering sweetness.
Good smooth bourbon. Would recommend a bottle to friends.
First taste was surprising smooth with a bite of spices
Love it very smooth no need for ice. Smells good, gently sweet with a hint of caramel, tabacco, mango and apricot.
Smooth with a nice finish, worth stocking in the bar.
I liked it though I found it strong in taste.
New to bourbon, I could definitely drink more of this. 8 out of 10. Journeyman from the taste box was second, with Few coming in last.
Great. Way better than anything other product is my testing. Blew Few away.
I personally liked this whisky complex flavor. The others participating in the tasting didn't like it as well as Few
Smells of sherry, has a bit of bite. If you add a cube of ice, the flavor really comes out
I'm trying to get into bourbon from Scotch and Irish Whiskey land, but having a hard time of it. This drink has much of what I don't care for in bourbon.
Not a fan.
Great Flavor
Great flavor, but not very smooth.
Nice nose and spice flavors with a light finish. Add water and ice limit the flavors; recommend straight.
Really impressed with this one. Nice, slightly sweet on the finish with corn and caramel. If I see this one on the shelf, I'll pick it up. Well done!
Koval is a Mans drink. The woodiness really stands out to me with a long, smooth finish to let the many other fine bits of goodness rush around and make your mouth very happy. Stands out right away as what I see being a regular in my bar.
The caramel jumps out like it's running the Kentucky Derby. A subtle tobacco aftertaste rounds out the sip.
Koval was a very good creamy sipper, its birth is fruity yet sweet, a life of grain & custard, while its death is long & spicy.
Really like the sweetness!
Easy to drink, smoother than the cheap stuff, but have had better for the price
Definitely my favorite of the three.
Initial vanilla, honey, floral and citrus. Mid of carmel, honey and alcohol. Long finish of orange peel, honey and smoke.
The koval was good didn't care much for the other two though.
Amazing taste. Very smooth with no aftertaste!!!
First off I'm a Scotch drinker and not a big fan of ANY Bourbon but I do enjoy a good Gin & Tonic during the summer months. That being said I guess it was okay for a Bourbon it was a little on the sweet side. I gave it 5 stars because like I said I'm not a Bourbon drinker and have nothing to judge it against
We did NOT love the Koval. It had a metallic taste and lacked sweetness. It seemed unnecessarily harsh with very little payoff. This one is a hard pass.
I really liked this one, has a unique character and smooth. $50 seems like a fair price to me.
Very Smooth and sweet to my taste which I liked
Very smooth even for a beginner like my self.
Very smooth, slightly sweet, great vanilla taste.
Very smooth caught me by surprise
Not a bourbon guy but this is worth a taste. Smooth colorful and a tad sweet. Easier than makers and gentleman jack to sip.
Nice, soft feel, sweet up front, dry finish, not too spicy. A little hot feeling though. Not my favorite, but I can drink this.
Very nice very oaky and a little spice to the finish
By far the most miserable excuse for bourbon I've ever tasted. Paint thinner is cheaper and probably tastes better. They call it "herbal". I call it flat, flavorless, and insulting.
Good whiskey with sweet notes. Pairs well with cigars
Smooth and delicious!
Love it
Very strong and delicious! Let this one breathe for sure. Notes of dark caramel, slight sweetness, and apricot. Pungent, industrial cleaning agent smell, so you know it's potent and packs a wallop.
Overpriced, but tolerable...
Loved it, sitting around a campfire with friends talking about the days hunt.
Decent. A lot of sweetness
Very nice, the wife very much like it. She really liked it when mixed.
It's a nice sipping but not quite the depth or finish that I like.
1st Taste of charcoal , Carmel notes, after the second taste it was stronger tasting as the port side came out but the sweetness of the apricot and mango also came out. The 3rd taste was caramel and become smoother and notes of chardness. Overall love the koval over exceeded my expectations and could see me sipping on glass after work to relax with.
It got stronger flavor of Port the more sips you took. Apricot came out
Big fan. very Smooth
Very Smooth. Very Light Flavor.
Not the best not the worst. I like my on the rock and a rock was definitely needed to open this up. I think this could use a couple more years in the barrel.
Not bad. Needs one drop of water to open the fragrances a little. Otherwise you just smell alcohol. Honey and molasses in the nose. Flavor starts a little sharp and mellows into a sweet almost rye flavor. Long and slightly harsh smoky finish. You will tastes the smoke for a while. There are better bourbons out there for this price point. It tastes like a very young bourbon too. Maybe let it age a little longer to mellow it out a little.
Very complex on the nose and taste. Slightly sweet and very smooth. Favorite from the welcome box.
Not very much flavor. Seems empty.
Pleasantly surprised. A very unique and complex flavor profile. Buttery mouthfeel eases the alcohol vapor. Pour and let it sit for 15 min or so to really open it up.
Love it oak notes smooth finish
Good, but could be a little smoother.
Very, very nice - mellow and consistent through and through.
Under whelming,
Smooth with a semi sweet taste. Definitely worth taking your time to drink. You'll want to savor this bourbon.
I thought this was really smooth
First off, very complex flavors. Can totally taste the tobacco and a bit of sweetness. Love it.
Good on the back palette. Could def taste the tobacco.
This was excellent! Loved the nose, sweet. The flavor was complex, simple burn, moved up to my sinus, caramel and a desert, like apple pie, then finishes with a hint of tobacco. I lived it.
Not my cup of tea
Tried it in the sample box, my favorite of the three. Still young, need time.
Smooth, taste is a bit flat.
Great taste smooth with a great ending that just kept flavors
Smells sweeter than it tastes. Smoother than I expected with a long finish. I enjoyed it but would not add it to my bar.
Disappointing. Sweet, with a strangely unpleasant note - like it's trying too hard to be sweet, and has missed the definition of subtlety. Marginally drinkable, but not particularly smooth (though that might be the short aging of bourbon as compared to even low-end Whisky). Will avoid in the future.
Nice
Nice long finish, not as sweet as I like but glad to see local products used.
Good flavor and finish Hints of ban an and honey, oakey
Somewhat smooth, but tastes like it was aged in garbage, which is probably the tobacco. I don't see myself ever tasting this brand again.
With this being my first whiskey to actually try to get a feel for intellectually, I got a little vanilla out of the nose and the taste of oak and tobacco. Otherwise I found it to be quite pleasant, something I might enjoy regularly
Liked Journeyman best of the 3, smoother. Could drink the Koval. Did not like the Few
Interesting bourbon
Loved this box!
I don't know bourbons well as I'm more of a scotch fan, but this is how I want my bourbons to taste. Not too sweet, exactly where I want to be. I'd rate it higher if I knew bourbon better
I work out of state so I was looking forward to getting into my tasting box when I got the chance to come home and I did. I tried the Koval and it was really tasty. I'm not a mixer so I did it straight from the shot glass. 1 I threw back and the other I sipped. Excellent. I'm gone again for about another month but I look forward to testing the others and will make my decision on which I will order. If the other two are as good as the Koval, it would not be a stretch for me to order one of each.
It was very good. My wife who is not a bourbon drinker said it was very smooth.
was not delivered please refund my money and cancel my membership
I enjoyed this spirit. I could definitely taste the white oak. It had a nice smoothness to it. not too girly and not to harsh. I would consider buying more of this, but you're not selling any.
Delightful scents and flavors but one -dimensional
Smooth, usually a rye whiskey drinker. Sold on this one!
Far smoother than credit given prior to tasting. Out of the 3 in the tasting box Few - Journeyman - & Koval - For myself the Koval Takes it! Amazing. However, I will note that I am far from a Drink Cone suer.
It was our favorite. Very smooth and flavorful.
I enjoyed this gem very much! I will definitely be sipping on this again in my near future.
Sooooo unique! You love it or hate it but it's deffinitively different.
Seemed like every other Bourbon, tingly in the mouth, little burn going down
Very rich and smooth flavor. Very aromatic. All around delicious. Will definitely order!!!
Very smooth and not to strong
This was a very pleasant drink with no Ice or water. Very smooth and mild, a little sweet. A little burn on the first couple of sips in the back of the throat but still smooth.
Not bad taste and better then aroma. Smooth finish
Not a bourbon guy. Not too complex. Not enough depth for my taste. But pleasant enough for sipping.
Not my favorite. Too harsh.
Fiery drink with a bit of a bit and a burn. Not the smoothest but will definitely warm you on a cold winter's night.
I am terrible a determining flavors or smells. I am just at 'like it' or 'don't like it' person. The Koval I liked. it makes a good sipping bourbon.
Buck yeah is better
I like this one very well
I'm not a bourbon guy... But these were interesting and OK in small quantities for me.
Smells fruity, middle range in color. Strong tobacco taste. Would try again.
Young but not bad. Beats the more common bourbons with mellow sweetness and a mature finish. Smoother than I thought it would be.
I'd buy it. Yea.
Sweeter than I usually like, but I didn't mind this one at all. The port and fruit flavors were definitely present for me. It was a nice after dinner drink.
Loved this bourbon. Going to be buying a bottle for my home
Fuel oil - rancid odors
Sweet full from beginning to end with a little heat
Pleasantly sweet and smooth but not a lot of depth on my flavor pallet. Not the best but not the worst. Curious what it would taste like after 10 years in a barrel.
Excellent
This bourbon would be great for cocktails like Old Fashions or Mint Juleps. A little sweet, but pretty smooth. Not a lot of character though when sipped straight.
Definitely wasn't a fan of the Koval. Very young, no complexity. Definitely sweet and fruity up front with an unpleasant alcohol burn (not a good spicy burn) on the back. No flavor on the finish.
Very good! A sweeter flavor. Not too harsh. We really liked this one!
Meh.... average at best
Fruity and piney nose, pepper and smoke on the tongue, clean finish
Oddly sweet. Reminds me of Summer's in my Great Grandmothers kitchen.
A very young bourbon that suffers for it's age. I loved it when I tried the sampler pack, but by the time I purchased a bottle my tastes had changed. Good for beginners.
Literally my favorite bourbon, and I have tried at least 100. Deep, smoky barrel taste with a smooth, pleasant, full finish without the heavy bite. Surprised my favorite would be a newer player out of Chicago, but the bourbon is simply excellent.
I did not like this one. It had a heavy taste of barley or plant.
So good I just ordered a second bottle even though I still have half a bottle left. I am impressed with how smooth this is.
What about the Kentucky thing with bourbon???
Very good, very bourbon...
Millet fills out the rest of the mash, balancing and softening that cut-throat corn. Smoother than many, but definitely still a bourbon
This is an extremely smooth bourbon. It has a really distinctive taste, and the finish has just the right amount of heat. It should interest any bourbon drinker whether they are a long time fan or a recent convert.
Very nice flavor. I'm new to this tasting thing and so far it's been a very pleasant experience
Stunning. The nose kept a strong interest in the drink followed by a great taste.
I received the sample of this in my welcome package and it was intriguing enough to want to try again. Definitely something I want to add to my collection.
I really liked this Bourbon! Very unique with a nice soft & sweet finish!
Unique, smooth, great finish, no burn, a hint of sweetness.
Weird. Nose was strong of caramel and pears. Flavor was sweet and sugary. Not a lot of Depth to this one. Mostly sugar booze. I do want to try it again, but I'm not sure what id do with it.
Good local whisky
Load more reviews
Back
A Dram for Your Thoughts
Cancel