Knappogue Castle is about unadulterated commitment to quality.

The Knappogue Castle is a real castle built by the Irish clan MacNamara in the 15th century after the Norman Wars. It was left to ruins until 1966, when Mark Edwin Andrews — the former Assistant Secretary of the US Navy — purchased it and began restoring this landmark of Irish culture. Mr. Andrews also happened to be a true Irish Whiskey devotee and started stocking-up his cellars with all the best casks of aging Irish Whiskey. He waited for the Whiskeys to reach the pinnacle of maturation and then bottled it under the name of his beloved The Knappogue Castle.

Later his son, Mark, decided to issue releases of his father's passion to the world, beginning with the Knappogue Castle Vintage 1951, which has become one of the most rare and prized Whiskeys in the World — bar none — and bringing international recognition. Today the passion continues and the castle cellars are serving their higher purpose — continually aging some of the finest independent Irish Whiskey on Earth … just as Mr. Andrews had imagined.

There is something special about 12 YO single malt Whiskey. It's like a premium steakhouse that dry-ages their Wagyu Ribeye for six weeks. We humans experiment over generations and hit a formula that just works. It is no coincidence that so many premium Whiskey brands issue a dram of that age. When it comes to Single Malt Whiskey and oak, 12 is the magic number.

The good folks at Knappogue Castle are famous for doing everything well. It begins with the malt and distillate. But it is the unadulterated commitment to quality aging that makes this little Irish gem feel special. Knappogue Castle 12 YO has sat in the castle "dungeon" for 12 years, undisturbed in charred ex-Bourbon casks. Boom … done … no spin here … that's it then … Bob's your uncle, so pour me a dram.

Category

Style

Single Malt Irish Whiskey

Region

Country

Alcohol

Distillery

Northern Ireland Distillery

Age

Maturation

Charred oak Bourbon casks
Flavor Spiral™
About The Flavor Spiral
What does Knappogue Castle 12 Year Old taste like?

The Flavor Spiral™ shows the most common flavors that you'll taste in Knappogue Castle 12 Year Old and gives you a chance to have a taste of it before actually tasting it.

We invented Flavor Spiral™ here at Flaviar to get all your senses involved in tasting drinks and, frankly, because we think that classic tasting notes are boring.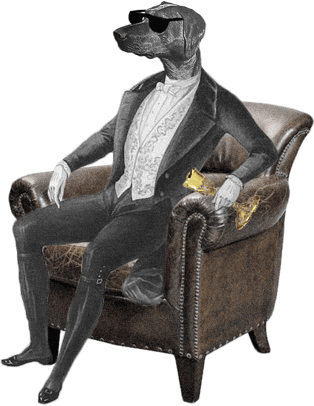 Dog Dogson's
Smartass
Corner
Poteen is a Whiskey made from potatoes, in other words, it's Irish Vodka.
Tasting Notes
Appearance / Color
Toasted straw.

Nose / Aroma / Smell
Biscuits and honey with allspice.

Flavor / Taste / Palate
Balanced, tight and dry, and with a granola-like hint of honey, dried fruits, and almonds.

Finish
Smooth, spicy, and lightly sweet.
More drinks we think you'll like
Ratings & Reviews
Very good and much smoother than I expected. I'd buy this again.
A little rough around the edges... Good flavour but not very smooth and a bit spicier than expected
Mild. Smooth. Could be a bar staple go-to.
For the price it's great. A splash of lime juice shaken on the rocks is a wonderfully refreshing summer drink
Nice, smooth single malt. I'm new to single malt Irish whiskey, so I wasn't sure what to expect but the 12 is quite good. I'll still lean towards blended Irish whiskey for now but this is making me think twice.
Clean and smooth. Has a very nice finish. Very quickly became one of my favorites!
It was not as smooth as I had expected. There is quite a peppery finish to it.
Incredibly smooth! Beautiful vapors!
Funky and brilliant
Very smooth, very little aftertaste. Love the softness.
Smooth, complex. Much better than expected. Will definitely get more ordered up for myself and friends.
Very sweet and nutty, not the biggest fan of the aftertaste
I rather enjoyed this whiskey. It has a bit of a multiple personality, it burns, then has a curiously refreshing flavor, only to burn for the remainder of the trip. This refreshing flavor reminds me of a cool breeze off the ocean on a warm day at the beach. That was the sentiment I had every time I too a drink. I liked it and will experience it again, for sure.
Very good
Light, not too hot. Easy to drink, and similar to My general local selection. If you have friends getting into scotch, they would enjoy this. If you're used to 'more' from a bottle, keep looking. And yes, I would buy it again.
Took me a couple of tries to like this one, but it grows on you rapidly. Very smooth, complex finish, excellent when enjoyed "neat." I'll be ordering this one again.
Great, smooth and delicious
I like this whiskey its aftertaste is very nice. The honey and fruit are evident. I like the smooth taste.
Fabulous, very smooth. Great from the first taste.
I was surprised by the excellent aftertaste of this whiskey.
Very smooth sipping
Not your typical Irish Whiskey. This is very smooth neat. If you let it sit for a minute to air out even better.
Very smooth and light. Enjoyed it.
Good, better straight than neat or with ice.
A very pleasantly complex Irish whiskey. I have always been high on Red Breast, but this tops it in my book.
It is a smooth whiskey. It is lightly sweat. That's a plus for me. I don't like sweat whiskey. When I added a little water the fruit and the honey smell burst out. Has a light spice towards the end but nothing with a bit. I enjoy it.
Rich, smooth, biscuit, slight honey, spice.
First dram was very medicinal on the nose, but suprisingly sweet and smooth at first sip. I was waiting for a bite, that never came, as it finished with a whisp of vanilla. The medicinal aroma lessens after some time to breath, and a couple of drops of water.
Wow! Biscuit and honey flavor and aroma were beautifully balanced with a long, smooth finish. Will definitely become a staple in my bar.
Delicious, surprisingly complex Irish whiskey that's a joy to sip from start to finish. The nose is light with hints of tropical fruits. After a few sips, the palate also reflects the strong tropical notes of pineapple and peach, followed by a great vanilla finish that lingers. Definitely benefits from a light splash of water. Highly recommend, especially for the price.
Great Whiskey!!! Surprised me.
Smooth and delicate, but also powerful. Nice honey and almonds accents. Dangerously good.
This was surprisingly smooth and delicious! Glad I got this bottle for sure! I'd get another! Or two...
Excellent mid-level Irish Whiskey, much smoother than I expected.
Flavor of this wasn't for me. A smooth drink but flavor profile not to my taste.
Nice, bold flavor, but without the overpowering bite that some Irish whisky's have. I tasted more hints of oak and caramel than I did fruit. Overall, a decent whisky.
Very smooth! Like it!
Very smooth and dangerously easy to drink
Smooth taste with a little bite on the finish. Great straight up or in Irish Coffee!!
Loved the honey and spice notes
Strong Carmel taste, cloudy coloring. Overall an okay bottle.
Very smooth with just a bite at the end. One of the best I've had for the price
Great whiskey and pleasantly complex for a 12 year. Great citrus flavors mixed with a nice spiciness and some surprising shortbread and banana flavor notes.
I do not have a refined palette however I get a little bit fruit, spicy, and a hint of vanilla. The after taste is the honey (dark or regular my palette can't tell, same for the rest of the stuff). All I know is it's a nice drink neat or with an ice cube.
Just okay.
Super smooth with a great balance of spices.
Really pleasant scotch.
Great bottle. Very smooth. Sweet but not one note. Nice complexity. I'd put this in the home bar any day.
Very good Irish whisky. Taken straight is good, a dash of water is even better. Ice is a bit too much, dilutes the flavor.
Smooth with great flavor all the way through the finish. Best Irish Whiskey I've had. I look forward to trying the 14, 16, and 21 years from Knappogue as well.
i like the distinct fruity flavor that lingers.
Decently smooth, but nothing special to jump off the shelf for.
Somewhat bolder than most Irish whiskeys I've had - seems weightier, more complex.
Not my favorite. The finish is nice. But it had a medicine-like taste. Prefer a sweeter, fuller flavor
Great flavor and smoothness from the first sip. Mellow with a wonderful whiskey finish on the upper pallet.
Very smooth and clean. Pleasant, lingering finish.
Very light and delicate. I thoroughly enjoy this bottle.
Nice, easy-sipping Irish Whiskey.
Smooth, easy to drink. If you like fruity flavors it's great. Those fruit favors are a bit overwhelming at times, but it doesn't make it suck. This feels like a whiskey you'd keep around for people who don't like whiskey.
Subtle easy drinking nice on a warm evening
Good flavor. Strong Taste.
Slightly let down by this spirit. I really enjoy the Irish single malts, but this one lacked a lot of the flavors and characteristics that I've come to expect when drinking neat. Water opened it up, but not enough for my personal palette. Still an ok drink
Complex but can definitely pick out all of the flavors!
Very smooth with a great odor
Sweet Irish Whiskey. Really enjoyed this one neat.
The flavor spiral here is spot-on. Biscuits, honey, and dried fruits with warm and lingering finish. Outstanding!
Smooth and easy to drink. Great starter Scotch
My first Flaviar purchase, and a good one to start with. Smooth, easy to drink, a good nightcap.
I am traditionally a neat whisky drinker. It is a rare thing for me to add water/ice to my stash. I had read that a splash of water can make this whisky too fruity and sweet. However, I find that breaking my habit of "neatness" is the best thing I can do for Knappague Castle. It truly opens this dram up and brings out a world of flavor. A splash mellows the heat, which can be a bit overbearing at first since the heat seems to be the first flavor I pick up in the spiral. I get more of a flower-fruit flavor with a touch of water. A really good bottle. I give it a 7. Would certainly buy another in the future.
Very smooth, Really enjoyed this I'm glad it was recommended to me!
Its a solid whiskey, I would classify it as a beginners entry to whiskey. Thinner than I would prefer, smooth with a little harshness on the follow through.
Not bad, but worser than expected; it resembles Bushmills and Glenmorangie; it's too honey and sweet for me; but maybe for someone it worth of buying
Slightly on the peaty side for my taste, harsh on the first sip but smooths out with a nice finish
One of, if the best Whiskey I've ever tasted. Only reason I'm not giving it 10, is I've not had enough m, plus no one's perfect.
Very smooth finish and delicious all around.
Sweet and spicy with woody undertones.
I really love this bottle. Such a smooth finish.
Good whiskey overall
Mild smoke, but still very smooth and drinkable. Strong value for a whiskey this good.
Very smooth and drinkable. Excellent bottle
Nice smooth whiskey.
This Whiskey is a wonderful value. I rate it as good as some whiskeys costing 50% more.
Spicy honey with fruit notes. Mild smoke in there too. Smooth
Very smooth. Excellent taste. Just a bit of a bite, but not unpleasant. My first Irish whiskey. Definitely want to try more.
A wonderfully smooth simple whiskey that delights your tastes. One drop of water releases the flavors. Tried straight then with one drop of water to release the hidden flavors.
Excellent mix of oak and fruit. I really enjoyed the 12 year and look forward to trying some of the older bottles. This is my go-to Irish whiskey. Great value for the price
Pineapple nose
For the money this stuff is magic. If you're classically a bourbon drinker this is the perfect cross the Atlantic whisky. Upfront flavor with a strong finish. One of my favorites. It's not terribly complex, but it's straightforward and well executed. The perfect go to.
This is a truly delicious single malt Irish Whisky that's been aged in ex-bourbon barrels. If you are looking for a more full bodied Irish pour with a bit of oak and heat, grab a bottle of this 12 Year!
Absolutely delectable flavour profile. The oakiness is refreshing and slightly sweet, but there are many other delicate flavors and aromas to this one. I used a single ice cube rather than water and it really opened this one up.
Oaky finish. Smooth and lightly sweet. Delicious.
A wonderful Irish whisky. The honey and the spice are the most prominent in the flavor and you enjoy it all the more for it! A must try!
Fantastic finish. Shared some with my friend who isn't a whiskey fan. they loved it too due to the straightforward tastes to it.
Wonderful nose with a great finish.
If you like Jameson and are looking to branch out towards the single malt Irish whiskeys, then this is a great choice. It's affordable, smooth, and just sweet enough to stand out among some of the traditional Irish whiskeys.
Pretty good
Good Irish, hints of pear, flavors come one at a time
Tasted in a flight of four Irish Whiskeys. All I got on the nose was honey and I was surprised at the complexity of this when I took my first sip. There are some darker notes (probably the oak and almond) that really lasted on my palate. I might pick up a bottle of this down the road!
Very nice. Big floral notes, good finish. It's Scotch like with out the smoke.
Spicy neat, sweeter on ice. A fair dram for the price.
Wow. Drinks easy with sweetness and fruit.
Midle what? What spot? You'll be asking the same questions after tasting this. Do not pass it up.
Very smooth. Great flavors and no burn. Very soothing. Loved it and not expensive.
Very smooth and tasty. I'd buy it again.
Not normally a fan of Irish Whiskey, bought this on a whim. Knocked my socks off. Can be enjoyed neat. Ordering again!
Really good Irish Whiskey, smooth and flavorful.
I love it, my wife loves it this bottle is very smooth and easy on the pallet
Smooth with a sweet start moving to fruity in the middle. Very smooth and easy to enjoy.
It was really tasty, not too strong.
Smooth taste. Not overpowering. Hint of sweetness and no after taste or burn. Excellent whiskey and would recommend to everyone.
One of the smoothest Irish whiskies I've ever had.
The taste is a bit strong to me with very little subtlety. Fine with a splash of water.
Smooth!
I liked this a lot, as did my wife. it was very smooth with a great finish. Certainly beats Jameson.
I was able to enjoy a bottle of Single Barrel Select 2016: which had a delicate birth, a fruit filled life & a spicy oak death. While a bottle of Single Barrel Select 2017 had a creamy birth, with a peach filled life & a spicy oak death.
A wonderful tasting Irish Whiskey. Smooth and slightly sweet, while still retaining a delightfully warm and smoky presence. Me and my dad picked up a bottle for a fishing trip, and I would suggest it is best paired with a clear Rocky Mountain starlit night and a roaring fire.
Nice and smooth. Somewhat fruity. My stepdaughter loves Jamesons and says this beats that, hands down.
Was hoping for more from a twelve year old but still a nice pour
Excellent! Needed a touch of water to unlock all the flavors, of which there are many
Very smooth will buy again.
Hint of sweet fruit. Light burn lingers after the swig(smoothly). Bit perfume aroma. I dig
Bright and a little fruity, not much caramel notes or smoke to it. Goes down smooth, very little burn.
Boring
This is the best smoothest whisky yet that I have tried.
Good
Should be a standard at every good Irishmen's bar!
Nice drink. Also appreciate good service and delivery.
nice and smooth
Great taste, specially for its price. Smooth and sweet, very light. A perfect drink for any night.
Very clean. Definitely triple distilled. Malt and citrus on the nose. Very clean on the palate with a short earthy finish. Exceptionally smooth with little to no bite, but a little dull/flat as such. I could drink a ton of it it's so smooth, but i'd never quite be satisfied on a complexity of taste level. Underwhelming, but a good effort worth a dram!
Load more reviews
Back
A Dram for Your Thoughts
Cancel