Price, Shipping & Taxes may vary by state and will be recalculated at checkout.
Authenticity Guaranteed
We guarantee every product we sell is authentic.
Free Shipping
Flaviar Members get free shipping on their orders.
Buyer Protection
Money-back guarantee if things go wrong.
America in a bottle!

Journeyman Distillery is located in a 19th century corset and buggy whip factory in Three Oaks, Michigan. EK Warren a hardcore prohibitionist in his time founded the company back in 1883 and the building where bottles are distilled, aged and bottled all under one roof hasn't changed much. At Journeyman they focus on distilling handcrafted, organic spirits, from Gin, Vodka to all kinds of Whiskeys. As they are located on the northern edge of grain-fed American heartland it is no wonder that Whiskey from all kinds of grain is their largest product category.

Their Journeyman Featherbone Bourbon is like America in a bottle! Corn and rye from Illinois, wheat from Michigan, and barley from Wisconsin all come together to be distilled in a 19th century Michigan distillery, founded by a hardcore prohibitionist.

Distilling Bourbon is classically American, which is why this whiskey is named Featherbone Bourbon after the innovative product once manufactured the historic Featherbone Factory in Three Oaks, a century ago at a time when manufacturing in Michigan was synonymous with American made. Bourbon is also about a sense of place or "terroir" best known to Kentucky. Featherbone Bourbon uses locally grown organic white corn, wheat and rye, Midwestern oak barrels and water from an underground aquifer in Three Oaks, this bourbon embodies the terroir and at the same time defines what Bourbon being made outside of Kentucky can be.
Category

Style

Region

Country

Alcohol

Distillery

Age
Flavor Spiral™
About The Flavor Spiral
What does Journeyman Featherbone Bourbon Whiskey taste like?

The Flavor Spiral™ shows the most common flavors that you'll taste in Journeyman Featherbone Bourbon Whiskey and gives you a chance to have a taste of it before actually tasting it.

We invented Flavor Spiral™ here at Flaviar to get all your senses involved in tasting drinks and, frankly, because we think that classic tasting notes are boring.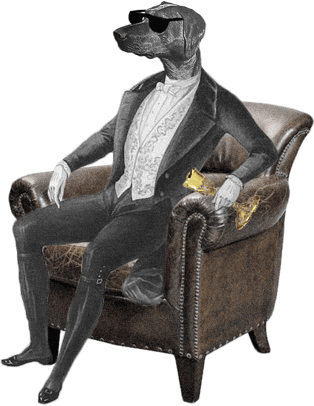 Dog Dogson's
Smartass
Corner
Bourbons are very high in vanilla, as American White Oak is naturally high in vanillins.
Tasting Notes
Appearance / Color
Golden amber

Nose / Aroma / Smell
Corn, vanilla, notes of citrus and spice.

Flavor / Taste / Palate
Nice soft mouthfeel, vanilla and caramel with peppery spice and some fruit notes.

Finish
Rather short with lingering notes of tobacco.
More drinks we think you'll like
Ratings & Reviews
Smooth taste. Nice caramel aroma. goes down easy
Typical bourbon sweetness with hints of burnt wheat. A little burn with a quick smooth finish. Easy to drink but nothing to write home about.
Definitely got Rye in it and has a good Rye burn. To me it smelled and tasted a bit "Alcoholy", not sure if that's a word but if not it should be. Found it to be similar and along the line of a Johnny Walker, which is not my personal go to whiskey. It was nice to try in the sampler but I don't think I would stock it in the bar
Smooth. Easy to drink. I would buy again
Smooth taste
Little too much spice for me, I didn't like the flavor
Definitely tasted the rye, enjoyed it a lot more once I poured it over ice.
Very smooth, lingering spice.
Smoky and Spicy. Quick bite on the tongue with a short finish.
First. The folks at Journeyman have poured heart and soul into their product. Of this, I have no doubt. However, taste and quality are mutually exclusive. For me, this taste does not appeal to me in the least. I prefer more carmel, vanilla, hazelnut notes. This hits my tongue harshly and the anise is ever present. Not one I will return to but I appreciated the sample.
Most excellent smoke flavor, and a smooth finish. My personal favorite in my first tasting box. I've been drinking bourbon for years, but only recently started exploring the options outside of Kentucky. This has been my first confirmed example of excellent bourbon well far off the Kentucky trail.
Kind of odd. Spicy and mouthy
Citrus on the nose. Very smooth neat. On the rocks brings out vanilla and barley.
A piece of ice opens it nicely. Lots of dark fruit in the body with a spicy finish.
We have not tried it as of yet!
Smooth, with a bit of spice. Not quite as sweet as the Koval.
Very spicy notes. Overall good taste.
I get rye, corn, maraschino cherry and something chemically smelling on the nose. With a few drops of water and some digging I can find some hints of vanilla and caramel but very faint. On the palate, it's got a spicy rye bite to it - think cinnamon red hots. The finish is long, slightly bitter and grassy. The off-putting chemically smell on the nose comes through on the finish as well. It's interesting but the bitterness and off notes of the finish really kills it for me. Overall, I didn't like it and would not buy it. Luckily, I had only gotten the sample in a tasting box.
Amazing complexity and depth. Vanilla and corn were strong and the caramel finish was smooth.
Not best when neat, but tastes great when you add an ice cube.
Meh
Not my favorite
Smooth, good flavor, had better. One star reduction for the "organic" marketing gimmick.
Confused about reviews, a light easy going pour with slight vanilla tones and a nice long warm after taste. I thought in this tasting box this would be the bottom one. I have to say it's gonna be my next purchase...
This was part of a tasting box. I wouldn't buy a bottle of this. Doesn't seem to jive with my palate. Young, some decent flavors but disjointed, and a little harsh. I let it air and added a large ice cube. Helped a little. Looked up mash bill (their website) and having high corn with no malted barley seemed odd.
Wouldn't buy a bottle.
This one was a bit harsh "neat" for me. I think the spicy was the issue. Will be interesting to experience with a nicely melted ice cube.
Spicy, buy in a good way. Goes down smooth and doesn't bite.
Fantastic
Not nearly as spicy as others have said... it's corn with a slather of wheat and caramel followed by a splash or dirty dish water. There is a lingering spice mixed with stale socks in the finish. Ick.
Amazing
A sharp spice note with a harsh finish. Not so much for this one, for me.
Very spicy and not a great after taste.
Oak in the nose, upfront corn flavor that fades to a nice balance of sweetness, spice, and oak. Lingering finish. Overall solid and drinkable but nothing extraordinary
Solid flavor with some spice
Spicy front, interesting back end flavor. Not too much bite.
Not bad, but definitely not a favorite. Definitely spicy, but not overpowering.
Tastes better and less harsh when mellowed over ice.
A bit too harsh for me.
It concentrates on taste and does so very well.
Cornnnnn
This was OK. Not terrible. Probably better mixed with something.
Very good
Great taste, and very smooth. One of my favorites.
Not good at all, shouldn't be this expensive either. Too much Oak flavor, bad balance. Regular Buffalo trace is better.
Great flavor, and very smooth
Too spicy. Leaves a sharp after taste that lingers too long.
Of the three in my box I like this one best. Smooth, not too heavy but has body. Just the right amount of bite. Mmmm
Awesome bourbon! Smooth with a surprisingly wonderful burn on the back of the palate. A must for serious sippers!
Oak wood and alcohol on nose. Over wooded.  Not well balanced. Wood spice.
Exceptionally smooth. Slightly sweet.
One of my favorites. If you ever get a chance to go to this distillery, check it out. They have a huge selection for tastings.
It has a chemical taste. No bueno.
Found it to be way too harsh, bold and strong, despite being lowest ABV of the 3 in the "craft side" flight box. My least fav of the 3, but has a great deep color. Would suggest mellowing it out over ice.
I liked this one the best of the group in my sample box.
I love it. Ordered two bottles since I go through them so fast. I wish I were able to buy it locally.
A little Sharp at first but once you melt a little ice in it, life is good. Very crisp and clean, great for the end of good day at work, but not what I need for a bad day.
A bit harsh on first taste but mellowed out and good flavor.
The TASTING NOTES on the website are perfect descriptions.. It's not a bourbon I would purchase in future, but I'm glad I got to sample it.
Never received...
Such a fantastic taste! Easy on the throat and smooth mouth feel. Couldn't recommend this enough if I had the chance to try!
Not too sweet great for sipping
Had a wonderful spicy taste to it. With a nice mellow feel to it.
Good bourbon flavor, but had a little burn on the after taste
Interesting but I need more to fully appreciate the experience
Almost a oily taste to it. Not a lot of flavor.
Nice bourbon/Rye Crossing. A hint of spice and dry on the Finish
Sharp and definitely of the "firewater" end of the spectrum. The last few sips were the best, but I am not certain if that is because my palet opened or my tastebuds burned off.
Last sip was best. Its ok
Sweet, a bit of spice and very drinkable
Not bad
I like the sweet and smoother taste and I can really taste the spices, but I didn't taste any of the citrus.
Sweet, a bit spiced, rye notes.
I enjoyed this one... good neat or mixed.. good character and finish...
Smooth....very nice with good flavor.
Nice spice kick. leftovers in the glass carried the sugar and vanilla.
Smooth with a bite. Very tasty
Went down smooth. Love the kick.
Found out that I just am not a Bourbon guy.
Not my favorite. Taste was a bit harsh
Kind of rough, but definitely a bourbon.
Mildly spicy, clear wheat and citrus note. A bit of a cinnamon odor. Well balanced. The sweet does counter the Spice nicely.
Very smooth
Burns a bit too much at the end for me.
Nothing spectacular, least impressive of three tasters
Yuck. Don't like bourbon in general, but this was the epitome of what I don't like about bourbon. It was like drinking grain alchohol infused with the stench of cheap bourbon. Tasted like a bourbon on the finish but was just overall gawdawful.
I wanted to like this more than I did because it has a great story.
This Corn whiskey has a cough and a bite. A wheat and rye right off the bat, make the inhale that much harder to sip. The citrus lingers on the back of the throat leaving the rich burn and spice over the tongue after you took the sip. A sweet vanilla, caramel corn flavor that lingers in your breath and the sidewalls of the mouth keeping it watering. Good if you're smoking a nice cuban and need some drink to bring your salvia back to your mouth for the dryness you've been hasting over an hour. But, nonetheless not a keeper in my book.
I thought it was decent, with a nice Oak flavor. I do agree with the comments that it wasn't one that stands out from other bourbons.
This is pretty unremarkable. It has a nice apple nose. It starts oaky and finishes sweet and a little medicinal. It's not terrible but there's nothing that makes it stand out from other bourbons.
Well. It was at least better than the Few taster that was included in my welcome box. Wasn't the worst I've had, but far from the best either.
Decent bourbon. Fresh apple peel nose and orange peel on the palate, with coffee, caramel, and spice lingering.
Thanks for the tasting box. It will keep me from wasting $50 on a bottle of this swill. Much better stuff out there for less.
Bleh. Really a nondescript drink. I would say spend a few extra bucks for a better bottle but based on the price you can actually get a better bottles for less.
It was smooth on the pallet. Not my favorite.
This one was ok. Just a notch above middle of the road.
Well balanced bourbon
Good bourbon
Pedestrian, not anything unique or interesting to me.
Fair but not great
Spicy finish, not sure that this one is for me
Picked up the citrus but not so much the caramel. Strong finish though and I really liked that.
Nice buttered croissant early on that turns to more of a corn on the cob flavor. Too much burn though, needs more aging. It's the lack of a good finish that pushes this down to 6 stars.
Decent but not memorable
Strong begining, with a strong aftertaste, not for me.
Not too much bite. Caramel. Finish is a little spicy for me. Pretty good but not great.
Tasting spiral is right - there's a strong relationship of taste to a hefeweisen. I like it, and may want more.
Harsh alcoholic aroma, slightly sweet middle, smoky almost burnt finish.
A little too much bite for me.
Not for me
Pleasant bite. Nice transition of aftertastes. Complex and enjoyable.
Good Burboun.
Just terrible
Meh, tastes like Angel's Envy. Not a huge fan.
This was my second favorite out of the welcome box. A little rough but a good flavor.
Spicy finish, not in my bailiwick...
I thought this journey was over... they are pretty much there! Nothing special about this trip... caramel, molasses, walnut, edgy all over, she's been divorced a couple of times and is happy with her current relationship. She could do better!
This did not suit my taste at all. Very harsh.
surprisingly sweet n smooth finish, great aroma, not as spicy as i thought it would be
Sweet and Spicy
Very smooth and sweet. You'll notice it is mellow like a wheat whiskey, but unmistakably a bourbon. Easy to drink.
A unique tasting bourbon. Not bad at all but nothing special.
Very mellow going down and not sharp at all with a somewhat sugary aftertaste. Standard Bourbon smell. Nice caramel notes that are surprisingly delicious. Very rich flavor instead of the usual kick you get with straight Bourbon. A great bottle worth buying if you get the chance.
Not bad. Not really my thing though.
ALL OF IT
Not great, not horrible. Slightly disappointed with the sample, definitely not buy a bottle for $50.
It is "okay" to try but not in my wishlist..
Awful. Just awful.
Not a bourbon guy... but I liked it better than the others bourbons I've tried
not great, not horrible. interesting to try, for only the reason of knowing not to buy it again.
Good but not great. Good mixing burbon.
Not a fan, difficult to pinpoint why. Taste a little like generic whiskey not bourbon.
I found this one to be above others but for some reason didn't care for the taste or after taste.
Pretty smooth. Complex flavor. The best of the tasting package.
Ok for a bourbon. I probably wouldn't buy it, but I would drink it if someone offered. Came in a tasting pack. I'd place it second behind Koval.
Nobody liked this whiskey. One participant compared it to "well whiskey" 3rd out of 3
If this is compared to the consumer standards (Michter's, Knob Creek, etc.), this falls short. This was in a testing package with Koval and Few, and Journeyman did not live up. My tasting experience is all relative and based on rankings, personal rankings--maybe if I get several more Walmart Bourbons, this would increase in stature, but for top-line bottles that Flaviar offers, this is the bottom of the barrel.
Very smooth
A quite nice, easy to drink bourbon. Slightly sharp, but a nice mellow flavour. A bit sweet, but not too much.
Very smooth with little bite. Sweet notes up front and a peppery finish
Very smooth with a little peppery taste to it. Very easy to drink. Not bold at all for those who like a deep flavor. I liked it very much.
This was good, but didn't blow me away.
Slice and malt. Limited in description, just not my favorite.
Love it.
Is a very good off-dry sipper, with a gentle birth, a short life & quick death; probably an excellent intro Bourbon.
Grassy and I like the finish
I like it smooth til it gets where its going bam.
Initial of caramel and brown sugar. Mid of corn, smoke and spice. Long finish of heat, smoke, slight honey and floral.
Didn't seem to habe good rich flavor.
This is a great example of a Michigan wheat whiskey. It has a very dry grassy flavor on the front end and finishes with a sweet caramel butterscotch flavor one the backend.
Nasty
tastes like it was aged in an old leather boot
It was just ok
First off I'm a Scotch drinker and not a big fan of ANY Bourbon but I do enjoy a good Gin & Tonic during the summer months. That being said I guess it was okay for a Bourbon did have a little bite to it but not overpowering
A little harsh but im a novice so i may be missing something.
Not a Fan.. way to Harsh and Spicy for my taste..
kind of harsh and young
Too spicy and rye forward. It may be good if that's your thing, but it's not mine.
Good whiskey. Maybe just does finish as smooth as it could
Not a bourbon fan so my rating is from a drinkable and smooth slide down. Can not give any taste notes because I don't like the taste and can not be objective 😎
Too spicy kind of peppery. Not smooth harsh
Has a very good spice flavor!
This bourbon takes off with the spice! The spicy smell hits you instantly and a warm spicy flavor follows. A hint of honey joins in at the end. This is a true American bourbon start to finish.
Smoooooooooooth and liquid happiness.
From the citrus smelling nose I expected this to taste sweeter, but this has bite. Almost like a spicy rye. Once it mellows on the back of your tongue the more subtle sweet notes become apparent. Long finish. You can taste it for a while. I think it was s very spicy up front and it needs one or two ice cubes. Was going to grade it lower but the finish is excellent.
It's ok. A little grassy. Perfect with a mixer.
Did not care for this
Very smooth. Caramel-spice-vanilla. 👌🏼
Sting vanilla all throughout. Very smooth and easy to drink. I don't get much besides the powerful vanilla on the nose, taste, and finish.
Loved it. Very Smooth!
I Liked it!
Caramel, but not enough. It's almost there.
Underwhelming and lacking in complexity. Tastes very young.
It was ok
Smooth with a pleasant caramel finish. Happy to have a bottle from my home state of Michigan.
Nice flavor - good back palette!
Smooth. Very light nose, Carmel and citrus on the tongue. It is very easy to drink, I like complex whiskeys but this is simple and smooth where if poor it to house guests who don't like as intense of a flavor profile. Will add to the bar.
Nicely smooth Of the three in my tasting box this was my favorite. Good mouth feel. Hints of fruit and tobacco. I'll be adding this to my personal bar soon.
Smoother than I thought after I smelled it. Sipped it straight and is enjoyable. The carmel and rye were more prominent with hint of citrus.
Caramel is evident during tasting, nice long finish, slightly sweet.
Somelittle spiced with hints of pepper, a little bitter towards the end but starts smooth
Liked best of the 3, smoother
Did not like this
Very smooth
I work out of state so I was looking forward to getting into my tasting box when I got the chance to come home and I did. I tried the Korval and it was really tasty. I'm not a mixer so I did it straight from the shot glass. 1 I threw back and the other I sipped. Excellent. I'm gone again for about another month but I look forward to testing the others and will make my decision on which I will order. If the other two are as good as the Korval, it would not be a stretch for me to order one of each.
I enjoyed the Koval. I could definitely taste the white oak. It had a nice smoothness to it. not too girly and not to harsh. I would consider buying more of this, but you're not selling any. Didn't care for the Journeyman. The after taste was bad. will try the Few next weekend
Unimpressive. Maybe I'm crazy but I thought I tasted rubbing alcohol!
It's was ok
For Myself, I found it Sophisticatedly Smooth yet still has a Tad Bit of Kick. Two Thumbs Up
Very Very Smooth, Loved it
Good, but a little too rough. More like an Irish than a bourbon.
I'm sure this flavor may appeal to some, but I did not enjoy this bourbon at all.
Overwhelming Bourbon smell, which is not bad until u taste, couldn't hardly keep it in my mouth it burnt so bad, burnt going down also!!
Decent but not outstanding
Least favorite of the the three that we sampled tonight. Was not impressed with the aroma at first but grew on us. First taste wasn't impressed but second and third was better. Added Ice, chilled and a little diluted it was better. Not our favorite from the night.
So so so dry. There is something so very strange in the flavor. Not a pleasant experience for me. Could be an issue with the batch. Hopefully.
Few was a good sipping bourbon.
eh
Went for the smell and got a wif of spray paint. You can tell the difference between a longer aged bourbon and a short aged bourbon. This bourbon isn't aged long enough to compete with some of the better bourbons out there. Found out it is only aged a maximum of 6 months. I feel the bottle is over priced for a short lived bourbon.
Darker in color. Smells sweet. Higher alcohol content so needs water. Very sweet in taste.
It has a great sweetness that doesn't overwhelm its other flavors
Floral and easy drinking. Great small batch whiskey
Little peppery and a vanilla and banana with medium finish. Pretty smooth. I'd probably buy a bottle.
The flavors of this were a little strong and the finish held on to you for a while
Smooth
Thin on the palate. The flavor profile is pretty accurate but is lacking.
A bit spicier than the other two. Still really good and has a sweet taste. But spicier. We liked sample A best.
Smooth but packs a lot of flavor.
Easily my favorite Q4 taster. Honey sweet and citrus on Nose. Not sure I picked up any of the Earthy tones. Crisp on the backend, but not sharp.
Load more reviews
Back
A Dram for Your Thoughts
Cancel