Price, Shipping & Taxes may vary by state and will be recalculated at checkout.
Authenticity Guaranteed
We guarantee every product we sell is authentic.
Free Shipping
Flaviar Members get free shipping on their orders.
Buyer Protection
Money-back guarantee if things go wrong.
It's like sipping a Bourbon at a great Bar-B-Q party.

Iron Smoke Distillery is a fairly new addition to the craft distilling community located in Upstate New York. In that part of the state they grow a lot of apples. So it is only natural that this local crop would have an impact of their Spirits they produce. Currently, there are four products in the Iron Smoke family — Iron Smoke Straight Bourbon Whiskey, Iron Smoke Casket Strength, Rattlesnake Rosie's Apple Pie Whiskey and Rattlesnake Rosie's Maple Bacon Whiskey.

Iron Smoke Straight Bourbon Whiskey is definitely a Bourbon. It's got the corn, rye, and barley mash bill and it's aged properly in triple charred, virgin white oak casks. What sets this Bourbon apart is that the grains used in production are exposed to applewood smoke in much the same way that Single Malt Scotch can be exposed to peat smoke. But in this case, the smoky flavor is lightly sweet and less "ashy" than you would otherwise get. The subtle flavor almost reminds us of bacon and Bar-B-Q, without overpowering the Spirit.

"I just love the fact that the apple smoke contains both tannins and apple... And the grains are allowed the freedom to link with the tannins and form a bourbony undertone… superb. Love it! Genuinely sublime!"
— Jim Murray, Whisky Bible 2018
Category

Style

Region

Country

Alcohol

Distillery

Age

Maturation

Triple charred virgin white oak casks
Flavor Spiral™
About The Flavor Spiral
What does Iron Smoke Straight Bourbon Whiskey taste like?

The Flavor Spiral™ shows the most common flavors that you'll taste in Iron Smoke Straight Bourbon Whiskey and gives you a chance to have a taste of it before actually tasting it.

We invented Flavor Spiral™ here at Flaviar to get all your senses involved in tasting drinks and, frankly, because we think that classic tasting notes are boring.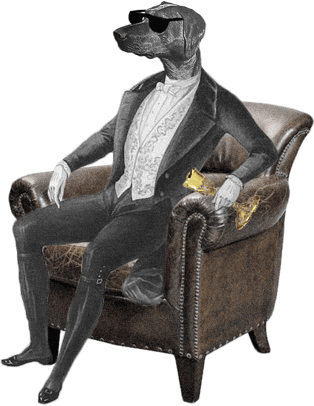 Dog Dogson's
Smartass
Corner
Whisky or Whiskey? The spelling differs geographically. In Scotland and some other parts of the world distilleries usually spell it Whisky; in Ireland and USA they spell it Whiskey.
Tasting Notes
Appearance / Color
Deep Amber

Nose / Aroma / Smell
Classic Bourbon notes of caramel and butterscoth with an luscious, savory note.

Flavor / Taste / Palate
Charcoal, oak, spicy, vanilla and toasted marshmallow.

Finish
Dry, complex finish with notes of red fruits and a hint of sweet applewood smoke.
More drinks we think you'll like
Ratings & Reviews
Lots of oak here. Complex flavors but not a favorite
Artificial Smoke flavor to me.
It is a very good, balanced, Straight Bourbon Whiskey that has a delicate birth; while an elegant life leads to a dry & complex death with notes of red fruits & a hint of sweet applewood smoke.
Great bourbon. Very light and subtle on the smoke near the end
Solid flavors very smooth finish soft on the pallet yet great character
I'm feeling the burn and the smoke, but it's hard to pick out the other flavors.
Got this little jewel in a tasting box and wow! I love scotch but this may just being me back to stateside Whiskey. I get some stone fruit on the nose and maybe vanilla? I love to Barbecue and really enjoy using apple wood so I guess it's natural that I would like this. The smoke is very subtle but I pick up a soft wooded flavor like when you hold a mint tooth pick in your mouth for a while. I will defiantly add this to my shelf.
A bit too Smokey, got the spice but overall good on rocks.
A good whiskey, nothing great but would be a good go to.
Honestly, I think I may haven gotten a bad barrel. We have a horrible stink bug problem in my area. Every time you touch one of the jokers, the smell...its horrible. The finish on this bourbon (at least my bottle) reminds me of that stink bug smell. It is absolutely unappealing. I gave the bottle away.
My favorite "discovered" whiskey so far.
Smooth and pleasant. I enjoyed the smoky flavor
Smooth and not bitter. Loved it, but the after taste could have been better.
This might be the worst whiskey I've ever had. It has no flavor and is absolutely disgusting. I would give 0 stars but it makes me give 1 on the app
Would drink again but not a priority for my cabinet. sweet, vanilla/butterscotch with background turpentine taste: tingle, full, smooth. back of pallet, heat on roof of mouth
front palate punch, sandy, smells like wet sand or rocks, earthy, woody, oaky, ashy, charred, peppery, secondary flavor that is...what?? cereal?; mouth-watering, tingle, back of my palate, latent heat on roof of mouth and tip of tongue; it is different, I like it, would drink it again
Its smooth. It also have an unpleasant after taste plus it smells bad. This is not my favorite.
very smoothe best of the gangs of New York Sample
Horrible
Did not enjoy this. Didn't even want to finish the vial in the tasting box, but I did because we paid for it. Tastes like lemongrass and smoke. Too herbal and earthy.
Love it. Smooth and delicious.
Smooth, but would love to try Cask strength.
Absolutely Love
It's got a nice smoke to it and is really interesting to drink neat or on the rocks. Not sure how it would be as a mixer.
This one is so so...smooth but a little dull.
A little smoky with apple, vanilla, sweet and caramel floavors.
Tasted watery.
Aroma: wood with a hint of smoke. Taste: smokey sweetness, a hint of char. Some savory notes to balance out. On ice: savory and sweet comes through, hints of smokey and woody. Prefer this straight! Such a great balance!
Very smooth, delicious smokey woody flavor. Goes down cool. It's perfect.
No mentionable hints of smoke, and little apple. It drinks like a baby bourbon that would be served well with another year back. Good sense of flavors and mouthfeel, but still has the young oak flavor that some folks enjoy, and others, not so much. Look forward to trying some of their other products.
I hate to discourage any distiller, who by the very act of production demonstrates bravery and hope. And yet: No. Oddly unsmoky for a self-alleged smoky creation. Thin and joyless. I found it hard to summon an adjective otherwise. I did pick up some apple, but that's a slim accomplishment. Ultimately: No.
Not bad, good sipper
The smoky flavor is certainly noticeable. At first, I bought into the idea of smoothness, but that novelty wears off. As I drank more and drank it next to other bourbons, the smokiness took on a harshness that moved it back from the front row of my bar. Ice is definitely necessary to dull the harshness.
finished nicely. Sweet and smoky and I definitely tasted the apple wood.
Nice once opened up with an ice cube. The flaviar description goes a bit far with hints of bacon and barbecue, but there is a hint of apple and a corresponding smoothness.
Avoid! Would rather drink Canadian club
Very sudle Smokey flavor with a sweet finish
fair
It was ok...all I have
Decent flavor, but had a chemical linger aftertaste for me. Might try this one again though.
Weird combo. Sweet burned apple pie.
Best of the bunch in tasting bottle...
I agree with one of the fellows ..it's harsh at the end of your swallow
Very unpleasant flavor. One of the few true drain pours I've tried recently. 2 stars because it didn't make me go blind, but that's about all it has going for it.
Not what I wanted it to be. I was hoping for more balance as in the Corsair Triple Smoke, and while I could smell the smoke, the taste just didn't live up to it. I did like the bottle art though.
Very smoky
I didn't taste any smoke or fruit. It seemed thin, raw and harsh. A few more years in oak might help.
I find it does not match the description. I get no smoke or fruit and it is so hot that it is unpleasant to drink. My 120 proof Knob Creek is easier to drink straight. I have to dilute this stuff with ice and usually something else.
Not bad overall, can taste/smell "smoke" and fruit - mainly apple. Not adding to my home bar but I'll gladly drink yours when I visit ;)
Smooth, clean, flavorful
Why so low? It's bottled as a bourbon, but drinks more like a terrible Scotch. Skip this one. There are much better bourbons on the bottom shelf.
Quite good for the right occasion and cuisine (fire and meat). Didn't find it too smoky and went down smooth with a nice, lasting spicy vanilla aftertaste.
Certainly not too bad. Definitely heavy on the smoke. While not a complaint for me, could be for others with a more sensitive palate. Nothing memorable, not disappointing, but nothing I recommend either...
As it says on the bottle, it's a very smokey whiskey. Like some of the smokier scotches, I got oily notes which were quite overwhelming.
Sharp and smokey first, but goes down smooth. Vanilla after taste. Good bourbon.
Smooth and savory. Nice mellow finish and subtle undertones. Really love on the rocks.
Neither my husband or myself cared for this neat. This bourbon has an extremely bitter finish, not really our bag. Mixed with something salty or very sweet it is fine, but we won't be buying this again.
Very good! Smooth taste, no bite. Best one out of the batch
Sweet and smooth, yes. Not smoky enough for my taste in a good bourbon.
Very light smoke flavor, with just the right amount of sweetness. No bite or burn, just smooth. I drink my good whiskey neat, but will probably get this again to try some cocktails with.
Smoky, light sweetness, no bite. Very easy drinking. Probably won't find it's way into my library, but I won't turn down a dram either.
This stuff is very good. Smells like apple, not to sweet, and smooth. I did not think it was too smokey, but I like smoky.
Decent, not great. Very smokey and no spice. A little sweetness at the end.
Apple came through nicely
Smooth and Smokey with a hint of sweet aftertaste
Smooth and light. An agreeable bourbon. The right mix of smoky and sweet. I'd recommend this to bourbon drinkers who like to introduce bourbon to non-bourbon drinkers.
Dangerously drinkable and amazing ride on the pallet.
very smooth on the palate, the smokey finish is perfect
Wasn't smoky enough. Real light bourbon and I like heavy bourbon. It did have applewood flavor which I didn't end up liking.
Smooth with great aftertaste and mild notes.
Smooth and beautiful for a sip. I well enjoyed this. This one came as a sample in the "gangs of New York" pack wonderful!
A wood flavor. Like chewing on sticks. Not a smoky flavor.
I enjoyed this one. Had a nice hint of smokiness to it. Wasn't quite the flavor I had imagined it was going to be or wanted it to be but still a good choice.
Very full and smoky bourbon! Absolutely would recommend.
Wonderful - mild smoke and crisp apple flavors with a gentle sweetness - you will want to pour another!
Not an expert but this drink was smooth and rewarding at the end
Just not what I was counting on. A little to much smoke
Absolutely delicious! Been a Flaviar member only a few months, but my last tasting box led me to this purchase. I get the smoke on the initial sip and the apple comes right in with the smooth transition of the traditional caramel and vanilla. Another bottle to make my after work daily drink! Will always have a bottle in my cabinet now!
Personally, not a fan of the real harsh smoke flavor. This is perfect for the subtle smoke lover. On the sweeter side, and very smooth. Bought a bottle right away!
Good stuff, thoroughly enjoyed it
Good stuff. Smoke isn't that prevalent but there seems to be some nice apple undertones for sure. Even better with a bit of water/ice.
Really good flavor.
Pleasantly mild and long sweet finish; the apple flavor comes through. You'll pick up vanilla/caramel/butterscotch too accordingly; flavors you find in sweeter bourbons. However, the smoke flavor is very subtle, which may be a bummer if you're expecting a dominating smoke flavor (which it is billed as having but really doesn't). I sipped some Basil Hayden's to compare, as Basil Hayden's is my go-to smooth/lower ABV bourbon of choice (as this also is "only" 80 proof) and it stands up well; much sweeter, which I truly enjoy. I'd buy it again.
I was expecting more flavor. A lot of heat, but minimal smoke. Will try this with a applewood smoked steak and reevaluate
this bourbon was sublime. Tastes much older than its profile, probably because it is handmade? regardless - highly recommended for any whiskey/bourbon aficionado
The vanilla/ butterscotch nose was enticing, but the smoothness and the finish were what sold me. You can taste the love put into the bottle. Highly recommend it
Great finish with hints of the applewood smoke and sweet finish. Really enjoyed this one.
I like it. It's different, has a nice long savory finish
Honestly not bad over rocks. However, based on taste and price point I would not purchase again.
Notes of smoke, apple pie, and vanilla are present, but outdone by the harsh spike of the alcohol. For a bourbon that is only 80 proof, the bite is harsher than expected. Ruins the other flavors in the drink for me.
Load more reviews
Back
A Dram for Your Thoughts
Cancel