The ultimate everyday Bourbon.

Henry Mckenna was an Irish immigrant who came to Kentucky in 1837. With a background in distilling, Mckenna brought with him the generations-old family Whisky recipe and set up shop in Fairfield, Kentucky — just about five miles from where the current Heaven Hill Distillery is located in Bardstown, Kentucky. The story of Heaven Hill is quite a tale to tell in itself. They started back in 1933 and remain the only family-owned distillery in Kentucky, with the second largest inventory of Bourbon in the world. In 1996, Heaven Hill's production plant was almost completely destroyed by fire. The company survived and while fermenting, mashing, and distilling now occurs at the new Louisville distillery, aging, bottling, and shipping still occur in Bardstown. The question is – what do good ol' Henry and Heaven Hill have in common?

Well, besides the location, the love for Bourbon, of course. Now, you take that love for Bourbon, combine it with the classic Heaven Hill mash bill (75% corn, 13% rye & 12% barley), almost a hundred years of tradition, 10 years in the barrel, and you get Henry McKenna Single Barrel 10 Year Old Kentucky Straight Bourbon. The Whiskey is Bottled-in-Bond* at 50% ABV and represents everything a proper traditional Bourbon's supposed to be. It's tasty, aromatic and packs quite a punch as well. Perfectly balanced. Last but not least – it represents outstanding value for money. It drinks like a Whiskey twice the price. But it doesn't pretend to be something it's not. It's just a good old-fashioned straightforward Bourbon made with competence and love. Henry would approve.

Smartass Corner:
*Any spirit labeled as Bottled-in-Bond must be the product of one distillation season and one distiller at a single distillery. Also, the law requires that bonded spirits be aged in a federally bonded warehouse under U.S. government supervision for at least four years and bottled at 100 proof (50% ABV). Henry McKenna is the longest aged Bottled-in-Bond available today, resting in the barrel through 40 Kentucky seasons.
Category

Style

Region

Country

Alcohol

Distillery

Age
Flavor Spiral™
About The Flavor Spiral
What does Henry McKenna 10 Year Old Single Barrel Kentucky Straight Bourbon taste like?

The Flavor Spiral™ shows the most common flavors that you'll taste in Henry McKenna 10 Year Old Single Barrel Kentucky Straight Bourbon and gives you a chance to have a taste of it before actually tasting it.

We invented Flavor Spiral™ here at Flaviar to get all your senses involved in tasting drinks and, frankly, because we think that classic tasting notes are boring.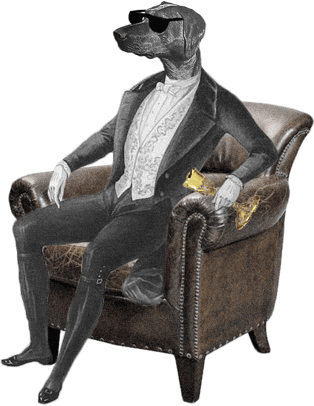 Dog Dogson's
Smartass
Corner
Bourbon must be made from a grain mixture that is at least 51% corn.
Tasting Notes
Appearance / Color
Warm amber gold

Nose / Aroma / Smell
Vanilla, Oak, Caramel.

Flavor / Taste / Palate
Honey, Cinnamon, Dark fruit.

Finish
Long, rich and spicy.
More drinks we think you'll like
Ratings & Reviews
This is an amazing bourbon. You will not regret buying!
I've had a couple bottles of this, and love it, did from the first taste. Tastes of vanilla, caramel, oak, honey, that starts off warm and sweet and finishes with a slight spiciness. A fairly complex and well put together drink from start to finish.
2018 winner and bottled in bond got me hooked.
Wow, Amazing Bourbon. I wish I had bought a couple extra bottles before it was discovered by more people and became hard to find. I will put this against any other bourbon regardless of price.
Hot taste, high octane
Giving it an 8 for value. I can get for under $35.
Runs a strong 3rd or 4th to Blantons in my book. A very well kept secret. Crowd favorite.
Very solid bottle, but I don't go grabbing for it versus other options.
What holds this back in my opinion is the inconsistency from bottle to bottle. But i guess that's the entire point of single barrel. My first of 3 bottles had a creamy cherry vanilla to it that was incredible. It also had an orange citrus note that was special. but the next two that i bought lacked the fruits that i loved. They're still absolutely amazing. Very smooth, complex and bold. Exactly what you want from a bourbon. $30-$50 price range is decent but anything higher than that is too much.
Slightly peppery, reminds me of a good Rye. Smooth sipper though.
Real smooth on the tongue with a bite at the end. Great on the rocks!
Solid bourbon at its list price. Oaky and smooth for 100 proof.
Picked this up for $43 at my local Costco. Probably wouldn't pay the $64 that Flaviar is asking but it's good stuff nonetheless.
Honestly i'm amazed by the rave reviews. Not a big fan of heaven hill products in general (nothing wrong really, just not my thing) Maybe I got a bad one but it tastes like what it should cost. 35 dollar bourbon. Prices I see for this stuff is insane.
This is a single barrel bottling, so obviously YMMV. My bottle was from barrel 5827 and was absolutely fantastic. All the notes you would expect from Heaven Hill's bourbon mashbill but some deeper woody characteristics coming through strong. Easy drinking neat, and holds up extremely well over a big chunk of ice. It's a fantastic whiskey, and fully deserving of the honors and awards it has received, that being said its probably best to wait on this one. After wining a fistful of medals at the SF Spirit Awards its become scarce and wildly overpriced. This whiskey was a hidden, but accessible gem and a steal at $25-$30, but you absolutely should not be paying more than $40+tax for this.
Amazing bourbon! Sweet dark fruits, cinnamon, oak spice, vanillas. Great finish, exceptional mouth feel ( it's bourbon night). I can see why this bourbon had won many awards. Highly recommend giving it a try.
OK bottle of bourbon, being a single barrel there is a huge variance from bottle to bottle. Fell victim to the San Francisco Spirit Awards winner hysteria and is now over-priced and scarce.
It is the best I have had so far. Still many more to try!
Easily my favorite
Well rounded bourbon. Not worth more than 40$.
This a good bourbon, it does have a smooth taste, but I don't think is worth all the hype,
Great flavor for an even better price
Very smooth with caramel notes and a touch of spice. The finish is warm like a barrel proof bourbon. I would call this a robust spirit that is worth finding.
By far one of my fav Bourbons, smooth, caramel, honey, and vanilla through and through with an amazing finish, one I'll keep stocked!!
This excellent bourbon was my go to when I could not find Blanton's in the store. Now I cannot find this on the shelves either! Love the profile and for the price it is very hard to beat. Guessing that with the difficulty in finding this now, it will be very hard to find for the $35 a bottle price I was able to find it before.
Quick punch with a smooth finish!
One of my all-time favorites!
Excellent flavor profile. Very smooth.
Too smooth for my tastes. Like my whiskey to remind me I'm drinking and this does not.
I'm not a big bourbon fan, but received this from my daughter-in-law for Christmas. She was living in KY and brought it up, telling me they only release it once every 2 years. I can see why! Most $20 bourbons give me heartburn and, since I'm not a fan of the stuff, I rarely go for the pricier bottles. I will buy this again, even though it is 4 times what an "everyday" bourbon costs! It's worth it and makes a great 'special occasion' drink. It has a wonderful spice-and-honey / caramel and marshmallow nose to me, followed by a fruity, spicy taste and a nice, deep finish, but without the belly-bomb explosion I usually get with bourbons.
Great Bourbon,smooth and tasty no burn.
My favorite "bottom shelf" bourbon. Would still pay if it was $30-$40 more!
Solid bourbon neat with an ice cube
Until my future daughter-in-law bought me a bottle of this for Christmas, I was not a fan of bourbon. I'm more a Scotch and Irish whiskies drinker. But, this one has definitely changed that opinion. Very good vanilla-caramel nose, fruity-spicy on the tongue and a nice, long, spicy finish that didn't bomb out in my stomach like the cheaper bourbons do. Only comes out every two years, so i'll be watching for it here!
Very smooth. Not too smokey. Somehow reminds me of eagle rare (or vice versa).
Found this in my liquor cabinet. Not sure where it came from, but bottled in 1992! Very smooth and pleasant.
hot but a really nice finish, I think this may be my new fov
Great bourbon! Under appreciated, but better than many if the better known bourbons in the same price range.
Great daily drinker
Rich with great corn flavor, vanilla and caramel. Surprisingly thick mouthfeel, and very smooth for 100 proof.
Very inconsistent. I had it at two bars and it was excellent. A vanilla bomb. But I bought a bottle and I might as well have purchased the Henry McKenna brown label for $10. Disappointed. I know it is single barrel, so things may vary, but this was in no way worth the $45 I paid for it - and now it is in the $70's. Ouch.
This was a great single barrel bourbon when you could find it on the bottom shelf of just about any store for under thirty dollars. They were practically giving this stuff away a few years ago, and it hasn't changed since all the hype started. It is quite smooth..nothing special really and most certainly not worth more than maybe $40 or so.
It is a good bourbon, but no way worth the +$90. I used to drink it when it was under $25, couple of years ago. I know it is a supply/demand problem, but for that price, there are a lot of better bourbon you can get. HM10 is for me in the same tier as Eagle Rare
Very exceptional bourbon, but don't for one second believe it's worth $90+. I have 3 bottles currently unopened and not one of them cost more than $50. For all that is holy, don't pay what they're asking here. You can find this bourbon locally if you look around for a few weeks. It's not hard.
I used to be able to get McKenna regularly and for around $40 locally (NorCal) and then it won Best in Show at the 2019 SF Int'l Spirits Competition. Now in the very rare instances when I can find it, its around $75-$80.
Easy, smooth bottle that doesn't last long!!
Tasty. Spicy. Not as sweet as I expected but delicious.
Nose: candied orange blossom, oak, honey and spice. Pure bliss! Palette: dry, similar flavors to the nose. Nice spice oak and orange blossom with honey, vanilla in the background, but the foreground is sweet and spicy oak. It's marvelous. Finish: warm hugs and kisses on the taste buds and throat. Lingers a while and winks flirtatiously for you to return. You will, and you'll be back for more.
Being 100 proof it's a well balanced every day drinker
Easy drinking, smooth flavor. Excellent value
Mmmmm
One word... smooth
One of the best bourbons in its price range.
Taste younger than a 10 year old, but has a very stereotypical bourbon flavor. This is a constant in my home bar.
Easy to drink for 100 proof
Love the nose, honey and caramel and fruit, tastes a little spicy and hot, Carmel in the back , long finish but not as sweet as some. Pretty good but not my favorite so far after my first tasting. Unless you like high proof whiskey this is not for you, it's pretty intense but in a good way for some who like that. I like it, wish it was a little sweeter for me but then I have a lot of those bottles so it's a nice interesting addition to my collection.
Solid complex offering. Balanced oak and nice soft mouthfeel with wine like tannins and butterscotch notes.
Smooth and easy sipping
Awesome.
Very smooth. Caramel and vanilla. Loved it.
Smooth, spicy, excellent pour
Not as great as I would have liked it to be after all of the rave reviews, but thats how a "single barrel" bourbon is, some barrels are the best of the bunch and some are not so strong. I may have had one of the lesser barrels, so I will try again later, but the asking price is such a joke here... Its over secondary prices at the moment.
Best Bourbon I've ever had.
Creme brûlée, oaky spice, honey, woody tannic finish
Love this. Amazing nose, taste. Drinking after a lower ABV Whiskey will cause you to adjust to the heat but the flavor is so rich you don't care.
Awesome
Smooth honey tones with a great finish
Not a bad bourbon but maybe I was expecting more after reading strong reviews. Not as smooth as expected. IMO better options for the price.
Smooth and rich with hints of maple and molasses
smooth and wonderful. Good blend of Vanilla, caramel, slight spice.
Fresh off a series of impressive wins at the 2019 San Francisco World Spirits Competition, the Henry McKenna 10 Year Single Barrel Bottled-in-Bond bourbon has exploded in popularity and is becoming increasingly expensive and difficult to find. Imagine my delight when I stumbled across a handful of bottles at $39.99. I grabbed one without hesitation, making it the first bottled-in-bond and first single barrel in my collection and only the second with an age statement. My particular selection was bottled on March 24, 2009, from barrel 6571. As usual, I poured it neat into a Glencairn glass and got down to the business of bourbon. The nose is simply classic with notes of vanilla and caramel on top of oak and faint mint. At 100 proof, the smell of alcohol is bold, but not overwhelming. Overall, the nose is pleasant, but not especially unique or noteworthy. The initial taste is sweet with vanilla continuing and being bolstered by bright citrus and honey. The mouthfeel is perfect. An ideal coating that has just enough oil and density to savor. The finish brings cinnamon and pepper and is long and smooth. Waiting to take the next sip, I get leather, bubble gum, and oak with the vanilla and honey coming back around again. Personally, I love the nose on a bourbon and this one was meeker than I had hoped, but what the McKenna lacks in the nose it more than makes up for in palate and finish. This bourbon deserves the accolades and you deserve to get it while you can.
Extremely smooth. Don't disgrace it by mixing it. Rocks are optional.
Perfection
Definitely a favorite! Caramel and vanilla flavor with a smooth start and a warm finish
Super easy to drink but nothing flavor wise stood out too much. Well balanced.
Smooth, sweet caramel.
Love this bourbon. For the price cannot be beat and quite frankly don't know that you can beat it then. Just a dang good option, if you can find it.
Love it. One of my favs. A brown sugar and caramel flavor with a rich dark color to it.
Fantastic 10 Year Bottled In Bond bourbon! The flavor profile is fairly complex and pairs well with the spice accompanied. If you can find it, buy it. Great bourbon to sip on for under $40!
Drinkable to the max. Cinnamon caramel melts in your mouth.
Whats to say? Bottled in bond, great price range. If you like burbons, and you find this do not buy one, get all you can!
My mom used to wax poetic about Henry McKenna when she used to live in the south. This is a real darn good bourbon for the price point. Heck forget the price point. It is a darned good bourbon.
Can't beat it for the price of a bottle in bond. I'm sure since it just won best bourbon it'll start selling out everywhere and be impossible to find. If you see one buy two.
smooth, not a lot of bite, and something i would keep on the shelf. Great price point as well for right now
Smooth and rich. Love it!
Decent for the price, but many other better options at the the same price point
It's like drinking a liquid Cinnabon Roll - cinnamon, honey, butter, vanilla and some warm bread. Fantastic!!
A sharp front end bite. This is coming from a loyal heaven hill fan.
This is a great go to daily drinker. For the price you can't beat it. I am hoping it doesn't start disappearing now though since it won best whiskey in San Fran
Bit too much bite
Really difficult to beat for the price. A solid 10-year BiB bourbon for under $50.
For a daily drinker, this juice is a hidden gem.
Bold caramel flavor at the end, lingers long enough to enjoy but short enough you want another sip.
Smooth with a hint of spice and cinnamon
Amazing bottle, if you get a chance to try this, don't miss out! Soon to be as hard to find as any!
Very solid for the price range for a 10 year. If you can find this one for 35 and below, worth having.
Damn good. Sweet and smooth.
Strong smell of alcohol in beginning with a smooth sweat Carmel taste in middle followed by slight peppery finish. I would recommend.
I like the kick at first, then the oak and slightly floral taste that lingers in.
Very enjoyable. Thanks for the bottle Brandon.
What's not to like? This is a great go to drinker. Smooth neat. Enjoyable.
It's a little sharp but nothing really bad I could say about it - Especially for the price! Definitely underpriced
A ten year bottled in bond under $40, how can you go wrong? Try it, you will not be dissappointed!
Very smooth, with complex flavor, should be a go to for bourbon drinkers, and the price is nice too.
Good everyday bourbon. Has a kick but not a lot of complex flavors but as the other reviewer says, check the boxes.
Absolutely love the balance. You can taste a subtle red licorice. Smooth and full of flavor. Can rarely find it here in northern Indiana.
excellent aroma, very nice complexity, long finish, getting harder to find, excellent price
Very smooth no bite like some bourbons . The price is reasonable and I like it better than some bourbons that cost way more.
AMAZING FOR THE PRICE. GREAT BOTTLE.
One of my favorite, affordable bourbons. Vanilla and Carmel nose, smooth and fruity flavors, with a smooth and spicy finish. Love it on ice with a splash of water.
The best bourbon under $30 that we may ever see. Smooth, minimal spice, and a huge cherry bomb on the finish. I love it. It's never been a disappointment.
No one would blink if this bottle was priced 25% higher. It should be renamed "Bang for your buck!"
This is a fantastic bourbon for this price point. It checks all of the boxes for a classic bourbon flavor profile. Vanilla...check. Caramel...check. Oak...check. Spice...check. It even has notes of sweet tea on the finish and aftertaste. This is the perfect bottle to introduce someone into the world of bourbon.
I get strong caramel and vanilla on the front end with the bang of fire on the backend. Great bottle for the price point.
Not bad whiskey, but not what I expected from a 10 year old bourbon.
Great neat
Very smooth, mild flavor for the proof.
I was talking with an older gent in Total Wine who was looking for Henry McKenna 10 and they were sold out, again! I found a bottle and I can see why the sell out, it's very enjoyable.
In my mind, this tastes like a mainstream bourbon, in the best way. It's not over-the-top interesting for sure, but it checks the boxes you want checked. Makes for a great cocktail bourbon, better than most.
Needs lots of ice, or just a splash of water. Very good though.
Cinnamon, spice, caramel and a bit of fire.
For the price, this is one of the most flavorful bourbons available. In a flood of new distillers and craft whiskeys this one stands out. They have found the balance between grains, cut, aging, and barrel char that makes this one of my favorite bourbons. Even at 100 proof it tastes of spice as opposed to alcohol burn.
Just an amazing bourbon, probably the best I've had for the price. It's always in my cabniet when I can find it on the shelf
Pretty good, but has a lingering warmth that may be too intense for some people.
Delicious. Period.
Won double gold for a reason and for the price it's really solid, the caramel and oak are perfectly balanced
What a bargain. It's definitely a sipping bourbon, but I felt it needed a drop or two of water to open up/account for it being 100 proof. Highly recommend.
You cannot go wrong with this 10 year old bottle and Bond it has everything a whiskey should be, Carmel, maple, light smoke, from smell on the nose to the warmth on the palette it's got it to sip and make it a summer night.
Great for everyday dram!
Great price point for a 10 year.
Excellent everyday sipper. At that price point there is no finer bourbon.
Good, I enjoy it after a hard day working outside.
This is one of my favorite bottles. It has a nice worthiness to it that really sets it apart.
Very Good & Very Good value. Solid flavors. To me this needs water or ice it drinks at or above its 100 proof
This bourbon is exactly what it says it is, the "Everyday Table Bourbon". Heavy on wheat, light on rye, yet with more kick than other wheats such as Makers Mark. Fantastic on it's own, but it shines in the perfect Old Fashioned with it's hit of cinnamon & slight caramel notes from the charred oak. This is a staple in our household, especially since the price is below $35.00 in Indiana stores!
Best bourbon for the price. Flavor that satisfies every time at a price you can enjoy every day
Incredible value
Excellent smooth tasting bourbon. Best everyday bourbon at a very reasonable price.
Not a bad price, but a little harsh on the ethanol flavor.
This gets a 10/10 for price to quality ratio. My favorite table bourbon for the money. Where else can you find a 10 year old single barrel bottle in bond bourbon for this price? This should be on everyone's shelf who likes whiskey.
Very flavorful on ice or neat.
Very solid, and a great value at $33. Not many products can wow you in this price range, but Henry McKenna 10 year is one of them. At this price, its affordable to have a bottle on hand in your bar at all times.
Notes of peanut butter! Yum!
A great value. Smooth but flavorful. Definitely more of an easy sipping whiskey than you would expect from a 100 proof bottle.
I enjoyed how simple it was, good flavor, everything I expect out of a bourbon that you have neat at the end of a long day.
A nice surprise. A heavy nose of cinnamon and perhaps vanilla, with the taste to back it up. A strong spicy finish that gives way to a butter scotch fruit after taste. Very nice.
One of the best kept secrets in bourbon. Great bib. Full of flavor. Nice long finish. Heaven hill knows how to do it.
Smooth with nice flavor notes, not a real strong finish but solid.
Enjoying it ! Just a NICE mellow Bourbon.
Solid bourbon.
Great nice and smooth .
For the price, this is a go to bourbon for me. I really enjoy the aroma, the spice and finish. I would recommend this to anyone who is looking for a good bang for the buck!
So far one of the smoothest bottled in bond bourbons I've tasted.
Spicy yet smooth. You can definitely tell it's 100 proof. Recommended by local bartender I trust.
Delicious!!!
Great BOURBON spicy nice and flavorful, love it
Smooth and rich, however a little too sweet for my taste. Overall great for the price and very good.
Good stuff.
Good for it's price. Definitely as after taste spiciness. Still smooth at the same time.
One of my favorites. Smooth and flavorful.
Go to drink at $30
There are better bourbons out there, but this is one of the best for the price. A very good daily sipping bourbon.
Top notch for the price!!
have an Eagle Rare instead!
Good, not great. Heavy Spice
Great for the price, definitely a nightly drinker
nose:vanilla, oak, rye spice palate:slightly oily, cinnamon finish: oak, spicy, vanilla, long finish overall: good strength at 100 proof but missing a lot of the depth associated with aged whiskey
Very smooth easy to drink-10 year old single barrel for this price is hard to beat.
Bit spicy on the end but nice
Great nose of vanilla and barley. Zesty palate with complexity and a bit of a bite. Great value for a 100% proof bourbon that a scotch drinker would enjoy.
Balanced heat, not overly sweet, great Bourbon for the price,
good nose, after taste come pretty good, but it's a bit aggressive
This bourbon as beats the darlings at my house in every blind tasting. Amazing and under the radar.
The best screw cap Bourbon on earth. For the price, you won't feel bad mixing into a perfect Old Fashioned....
Load more reviews
Back
A Dram for Your Thoughts
Cancel