Price, Shipping & Taxes may vary by state and will be recalculated at checkout.
Authenticity Guaranteed
We guarantee every product we sell is authentic.
Free Shipping
Flaviar Members get free shipping on their orders.
Buyer Protection
Money-back guarantee if things go wrong.
A superb exemplar of a Lowland Scotch.

Glenkinchie Distillery is set on a farmland, 15 km from Edinburgh. It was established in 1825 by brothers George and John Rate. Originally named Milton Distillery, the brothers renamed it around 1837.

In 1969 Glenkinchie stopped malting its own grain and malting floors were transformed into a museum of Malt Whisky. Two decades later, in 1989, the brand was revived by United Distillers, when they started marketing it under their classic Malt brands. Today it is one of the few remaining distilleries in the Lowland region.

Glenkinchie 12 Year Old replaces the 10 year old as the new entry level bottling from this Lowland Distillery. It was named Best Lowland Single Malt of 2014 at the World Whiskies Awards.


Category

Style

Region

Country

Alcohol

Distillery

Age
Flavor Spiral™
About The Flavor Spiral
What does Glenkinchie 12 Year Old taste like?

The Flavor Spiral™ shows the most common flavors that you'll taste in Glenkinchie 12 Year Old and gives you a chance to have a taste of it before actually tasting it.

We invented Flavor Spiral™ here at Flaviar to get all your senses involved in tasting drinks and, frankly, because we think that classic tasting notes are boring.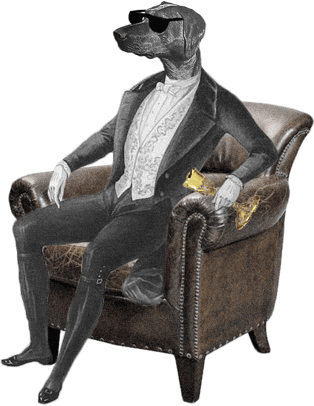 Dog Dogson's
Smartass
Corner
Scotch Whisky is almost never aged in new barrels. Bourbon and Tennessee Whiskey casks are usually used for maturation, while many times ageing process and flavor finishing is concluded in various wine casks, such as sherry or port.
Tasting Notes
Appearance / Color
Golden

Smell / Nose / Aroma
Fresh, lemon, citrus, cereal, grist, barley sweetness.

Flavor / Taste / Palate
Slightly pated, green apple, little creamy, lemon, cereal, Madeira notes, sweet stewed fruits.

Finish
Medium-long, smooth
This drink is featured in
More drinks we think you'll like
Ratings & Reviews
This was the first time I have tasted a Scottish single malt. I have often heard people refer to Scottish single malts as peaty and this definitely was peaty. I am not sure I like peaty.
Light and Smooth Very smooth and subtle. A great one to start a tasting with. Fairly neutral on the nose and to taste with some oak and honey coming through. A tad 'dull' though for my palette, slightly underwhelming.
This whisky worth drinking but not in my taste.. I have nothing bad to say about it but i perfer more tasty whisky and my openion is this is a light taste whisky
The taste of nothing and alcohol.
One of the first bottles I took a liking too. Very light and smooth with a long finish. Floral hints followed by citrus and a bit of honey.
The breakfast whisky! Sehr beeindruckende Nase nach Cerealien, blumig. Geschmacklich mild, kein klarer Charakter Wien 06/20 - Tastillery Box The Whisky Adventure
Love it!
Honey and lemon, like a throat lozenge. Stays on the tongue. Mild burn, not unpleasant. Would be better in winter.
Smooth. Delicate fruity taste longing in your mouth
Nice and smooth. Not overly earthy, well balance
Very nice and smooth. Enjoyed it.
Lovely and smooth, almost ethereal. Beautiful lemon and caramel flavour that lingers in the throat and silks over the tongue. Would highly recommend!
So smooth with a nice final
Interesting nose, sadly lacks of complexity with a too strong taste of alcohol but with a nice aftertaste. I think it has a real potential but the older bottle will be way better. In my eyes it is still too young.
Fruity nose, smooth and palatable.
Very smooth, yet still smoky.
Smooth, toasty - subtle - with a very pleasant after tast
Smooth, mild, some may say a bit boring but I really like it. Cereal, creamy, lemony, honey, apple, smokey, fruity, floral
Delicious citrus smell but the taste is not up to it. It tastes quite burnt
Decent but quite boring.
Honey and floral. Cereal. Mild.
Plain nose, balanced first taste, spicy aftertaste, but not the depth/smoothness I was looking for. Certainly not bad, but not my cup of tea
Light with touches of fruit and honey. Bit light for my tastes but a good whisky none the less
A nice, lighter that has a fruity/nutty palate
Nicely complex, with heat and vegetal notes make a really interesting flavor profile. Very enjoyable. Nose - grains and honey, red apple, a bit of lemon zest. Taste - jalapeño right off the bat, it's a combination of vegetal and spice, some honey and fresh fruit notes in the background. Finish - the jalapeño spice lingers for awhile, mixed with a light sweetness, just a light heat going down.
Citrus and oak on the nose. Zest and a little sweetness on the palette. Definitely a good single malt but I have others I may prefer. Wouldn't mind having a bottle on hand for the right occasion.
Slight kick of zest and honey. But if spice sticks to your tongue
Nice
the finer choice
Not a fan. Sweet and smooth but the scent and flavour is just bland--like vodka
Bought it as part of a tasting. Was quite disappointing. Nose was "just alcohol" and taste unremarkable. My wife wouldn't even finish the tasting, and poured hers into my glass. Definitely won't buy again.
Sweet note hint of honey and a smooth finish.
Quite disappointed with this one, very smokey and strong kick
Really enjoyed it. Nice aroma, smooth taste with a nice, lasting finish. Some sweetness in the aroma and taste. Personally prefer somewhat "peat-ier" scotches. For overall taste/quality, I give them an 8 rating, for my personal taste, I'd rate it 7.5.
Too spicy. The vapors were overwhelming. Very harsh, tried to soften with water, but still too harsh.
On the nose- Honey, lemon, malt, floral, camomile tea, pears and green apples Palate- Sweet-and-sour, white grapes, lemon lime citrus, honey, pear, Little spark at such a low abv. Conclusion- Not overly complex but good for what it is, bright longer finish with remnants of sparkling grape juice.
Very intense. Sipper for sure as a straight drink. Might be more enjoyable with some ice or water to lighten it up a little.
It is a good, intense, Single Malt Scotch that has a rich & delicate birth; while a complex & creamy life leads to a floral & zesty death of medium length with notes of fresh cut grass.
At first taste I was thrown back. The more I sipped the more I enjoyed the honey and lemon zest. This is a slow sipping Scotch. I used a large ice ball.
Not sharp at all. Very strong grassy flavor and not very sweet
Lovely drink, not too sharp allowing you to get a real taste of the different flavours used to make such a wonderful comforting drink.
Sweet and smooth but not too sweet and you can't get too smooth.
Inoffensive and accessible for someone new to Scotch. Kind of boring?
Enjoyed the honey, citrus flavors.
Almost too smooth
A classic Scotch
Weirdly peaty yet sweet
A good solid balanced 12 yo.
A very nice lemon, honey, peaty aroma that is very good on your palate. The peat hits the taste buds first, the green apple will come into the taste last. Such a great blend of all the flavors, very enjoyable for a drink or two after work.
Bright flavor with a peaty finish. My wife really liked it.
Nice bottle, good finish but not a standout
I have different drinks for different moods. This Scotch is my perfect wind down after a long work week. It's kind against your palate, sweet and tones of apple and honey that is wonderful in my opinion. Maybe not my first choice for a night of whisky tasting but perfect for relaxing. On the nose it's wonderful with strong honey scent.
Slightly sweet with a mild burn. Great aroma. No smoke. A little oily on the tongue
Very nice taste, smooth. Best for me in starter box.
Smooth and easy drink.
Smooth with a bit of water, nice oak finish.
Strong, but it's got the classic deep sweet notes of caramel, toasty oak/cereal flavors. Drank it neat - no problem - quite good!
Like it, a great dram and perfect to end the night on. Citrus and honey really finish on the palate nicely. A drop of water releases the sweetness and smooths the finish perfectly
Unpleasant nose. Relatively smooth taste, not a bad finish but would not buy.
sweet honey taste
Light, citrus, green apple, slight oak. Unremarkable at first, but decent finish as the flavors show themselves at the end.
Love the finish!
Bourbon is my drink of choice, and while this is not my first experience with Scotch, this is my first time attempting to review a Scotch. I received a Scotch taster box with 3 samples, and the Lowland single malt Glenkinchie 12 Year is what I am starting with. I don't know what the typical notes are in a Scotch, or if there are even "typical" notes, so I'll do my best to give an honest and accurate review. If you're a Scotch virgin like me, this review may be just what you're looking for. The nose is bright and light with honey sweetness, slight fruit, cereal, and some underlying smokiness. There is something about the nose that reminds me of white wine, but I'm not a wine guy so who knows what that means? The mouthfeel is smooth and oily with a palate that is sweet, light, and fruity. There are not a lot of standout flavors so describing this whisky in anything but general terms is difficult. The finish is moderate with an earthy smoke and apple followed by a bit of mint. I suspect that this is a good introductory Scotch and is easy to drink. There was nothing in here that scares me away from Scotch, but also nothing to bring me back. Scotch cocktails are not something I am familiar with, but I would imagine this would be a good one to use in a cocktail. It's fine.
Definitely need to drink it water back. Neat, there is a very long and harsh finish that mellows significantly with a splash. Very nice citrus aroma. Hints of peach in the mellowed finish.
Light citrus on the nose maybe a hint of wood. Light overall, sweet, hints of grain. Generally mild.
Clean, round, quite consensual and easy to drink.
Very nice and easy whiskey. Tasted very sweet and had clear honey flavor.
Rich fruity
Easy drinking but not exactly the taste I am looking for.
Too sweet.
Cities/apple light and thin. Prob a nice whisky at the beginning of a few
Nice light floral finish
Not bad. Very light and floral. Easy to drink
This had lovely citrus and floral tones and although not one of my favourites it's definitely one to enjoy again
To much citrus for me.
Not bad, a very smooth easy feel to the tasting.
Smooth with citric taste. Not A strong bite but a long after taste. Doesn't have a rich, full taste. Not my type of Scotch but drinkable.
Inspection: Light in color, not thick (doesnt stick to the glass much) Aroma: Honey Notes Dominate, with floral notes. Slightly smokey as well. Taste: a bit of a Bite throughout the whole time in mouth. Definitely taste the Honey, and Green Apple. Even with a bite, still pretty Smooth. Exhale: Very smooth compared to the Taste, not much of a burn at all. Overall: I dig it. Smooth with a Bite if that makes any sense, definitely will keep in mind of buying a Bottle.
Little kick but smooth at the same time. Honey and toasty flavours prominent with a bed of lemon. Very drinkable
Pretty sweet, a little flat, not much depth
Okay, not as smooth as anticipated. Strong honey flavor with a long, sharp finish
Not a smooth as expected and carried a little more bite
Sweet and pleasant. Smooth and no smoke/peat at all, which is quite good for one who doesn't define as a scotch fan (yet).
When drinking it neat the nose was very cereal forward with a bread yeast nose. The first taste to hit was oak. The finish was smooth and warm. After adding 2 drips of water, the nose definitely turned grassy. The sweet came out with a hint of honey. A smooth, lingering finish.
Really smooth. I can really tell the honey and green apples apart. I would buy it again.
Smooth , long lasting flavor.
The citrus, mostly lemons hit the nose directly together with a cereal tone, At first taste apples shines through, more fruits with lemon at the forefront and barley, Smooth medium finish, almost grassy at the end,
This was the first whiskey i have enjoyed. Perfect for those of use who do not need the smokey flavors.
Great taste strong finish
I liked the subtle oak flavor. Fairly smooth. I'm a novice.
Nothing too interesting.
Got some caramel but with some bite, not quite a smooth as expected, aroma was strong
A nice drinking scotch, smooth but basic flavors.
I'm very new to scotch, First scotch I have had that has no peaty or earthy flavors. I love it.
Salted caramel and dried figs on the nose with a faint hint of currant. Tastes almost like a Reece's with more fig and a little citrus on the palate. I find this to be pleasant and would gladly drink this again.
Smooth. Not much scent but a good flavor profile. A little sweeter than a usual scotch with the citrus and honey notes.
Fresh citrus and honey give it a nice sweet balance. Not strong on the nose. At its price point there is not much that is better!
Packed with flavor. A tad flat on the nose.
Ok
A bit too fruity for my taste.
Extremely good
Very plain
Lovely start and finish
This is how an evening by the fireplace tastes like..
Moderately oaky, very wet
As my mother would say the only time you'd drink it is to cure you from frostbite. Light creamy citrus smells lull you into a false sense of security as the taste knocks you to the floor and kicks you for good measure. 3/10 is generous and after a half a dram again of iced water was added.
A very friendly first starter whiskey. Highly recommended if you are new. It def has a bit of the burn. Not overly smooth.
Boring. The light citrus smell is misleading. It had a weaker taste than smell and I was not a fan.
Smooth, light, delicious!
Lovely. Honey and green apples. Still some oaky goodness so it's not completely flat.
Bright and sweet - a nice approachable scotch
Sweet initially but with a kick
Smooth once tasted but a bit harsh on the back side...
Not bad. Not my favorite though. Pretty mellow.
Smooth, nice aroma
It's a nice, very light scotch, but a bit uninteresting.
I could taste the lemon creaminess and green apple flavor towards the end but I couldn't taste the stewed fruits. Then again I don't think I know what stewed fruits taste like. My sample looked more like purified honey than gold, as it says in the description.
It was uninteresting to me and the bouquet was a bit too subtle.
Light, springing, & refreshing. The morning's answer to it's peat-y clansman
Another light and fresh tipple, not too bad
A hint of Grappa
Very light smell with just a hint of citrus. But strap on once you taste. It hits you like a semi-truck coming downhill with no brakes. It is so harsh I couldn't taste anything. I struggle to find much redeeming about the dram other than it tastes like alcohol immersed in a peat sock. One of the worst I've sampled.
1st one we got right when we do our initial blind tasting and guess what characteristics are on the other side of the card. We were 6 of 9. She described it as a beautiful scotch. It's very good. The scotch even had sexy legs. Smooth.
A good basic scotch. Good everyday scotch. Not bad just not special. I do like the honey notes in the flavors of this scotch
Not what I'd expected.
Very simple sweet flavour, probably makes for a good light drink but for me it ended up just a bit too subdued.
Smells fresh and clean.. Tastes acidic and tart with hints of Apple. Floral notes dance around with the light barrel presence in the background. This would be good on a warm summer night, served straight but chilled.
A solid single malt. Could be a nice everyday scotch.
Satisfactory - does not hit my palette as well as others have, but feels like a personal thing; still would not turn it down if offered
Honey, cereal, floral and orange at nose, at mouth more complex and smooth, some sweet notes and medium long finish
Loved it.
The foretaste is excellent - but it yields to a lack of depth - ultimately this is a very drinkable scotch - but nothing to write home about.
I would characterize this as a good "everyday" Scotch, or perhaps as a good entry for someone who hasn't tried Scotch before. It has a nice nose, very low burn, it's a little light texture, and to me it had very light hints of oak and a sweetness I couldn't quite place. It's definitely not for me, but it's still a solid drink
This Scotch was a part of my first tasting pack. I've never tried scotch before as I've always been into bourbons, so my introduction to scotch was not exactly as I expected. I found this particular taste to be I guess "narrow"... not much depth. The taste hit at the front of my tongue, but not really anywhere else. There was a bit more flavor after swallowing at which time I could taste a little sweetness and oak. This is the kind of whisky I could drink all evening without the worry of getting sick of the flavor.
amazingly good n smooth with a slight inviting aroma to keep sipping with tenderness
Not really my cup of tea, this one. Too subtle for my taste, revealing very few flavors both to my nose and to my mouth. That said, it's certainly not a bad whisky. Just a bit boring.
Initially a lot of honey, after which some grassy and bitter notes came up. It softened a bit with a splash of water, but not much else came up. I've tasted better Lowlands, though I pay much higher prices. Possibly a reasonable quality for the price it fetches?
Big, delicious honey smell, but didn't really get a whole lot on the palate.
Unique and wonderful! Always in stock at the home bar.
Light, easy drinking
A bit too soft and easy for my taste
Easy entry, light, nice starter
Light and fresh, though I would have enjoyed more depth of flavor.
Smooth, light taste, nice finish.
Loved it. Not into a very peaty taste this was subtle and flavorful.
A lovely tasting malt.
Spicy. Real. Good scotch
I am missing the smoke flavor drinking smooth whisky. I'd rather have some cognac instead.
Received this as a gift from another member, it was light, fruity, and delightful; I would recommend highly for a hot summer's day, or those that are may not yet be a fan of scotch. It's easily enjoyable, however for those that crave a traditional scotch taste you may want to consider a different choice.
Probably sacrilege to say but is this Irish rather than scotch ; ) it is zesty is the easiest way to sum it up. The flavor spiral describes this one well. All in all good and pretty but not my dram.
Ok
Thick and flavoursome.
Didn't like it at all. Lemon zest flavour did not go well with the honey sweetness. If you like lemonchello then this is for you but if not steer clear
Delicious
Ok, but not particularly noteworthy.
Had a good aroma when opened up to breathe. Not one of my favorites but if you like a woodsy finish this ones for you.
A very smooth unassuming malt. Great for those with a delicate palate
A fresh and sweet taste.
Very smooth with a lot of honey flavor!
On the mild and sweet side. A bit of honey and oak. Subtle floral.
I was not happy with the tasting. I am new to scotch and this is not something that I think I can enjoy.
Really liked this one it had a unique flavor profile and for the age was smooth and didn't burn from the acohal. Think this found a place in my colection.
Will not lie one of the best scotches I've tried so far, will say if your one for smoke flavor this will disappoint.
Sweet woodsy taste that is peaty, but not too smokey. A nice warmth without too much burn.
This was my first time trying a single-malt whisky and I was pleasantly surprised. My first impression was of green apples and honey - pretty spot on regarding the taste spiral. Overall I don't enjoy whisky (discovery made from my first tasting box) but this one I like.
Smell of sweaty tee-shirt and gym socks after several days in the locker with a hint of pine-sol cleaner. Middle of the road, back sides of the tongue, slight nasal rise of flavor. Floral note of stewed prunes. Added a splash of water. Thinned out the ammonia smell quite a bit. A lot smoother with the water. A lot sweeter now. Earth tones. A confusing Scotch whisky. Long, dull finish. Won't be buying this one.
Honey, sharp
Flavor spiral was fairly accurate but in my opinion I was surprised smoky didn't make the list. I felt it had abut of a smoky aftertaste. I would have given it a higher score if not for this. I'm just not a fan smoky whiskeys.
Picked up the floral and citrus right away. Also earthy/Oaky. Not too bad.
Wonderful opening smell. Smooth with a slight bite and great finish.
Loved this! The honey and lemon really came through and finish had just enough burn.
Needs a splash of water. Aging longer would refine more of the subtle flavors. A bit harsh neat. Honey, citrus, oak, a little floral.
The honey jumps out and is very prominent with a mix of lemon zest. The initial nose was of honey and cereal (reminded me of Cheerios). Initial straight sip prominent honey and lemon with a slight burn. I opened with 3 pub sized small ice cubes which eliminated the burn and mellowed and blended the overwhelming honey and lemon nicely and brought out a bit of apple.
Honey is strong and the flavor is very light.
Quite smooth. Crisp finish.
Smooth as fuck
My first lowland malt. Very mild and approachable. Mostly unremarkable. Well made, just not significantly interesting.
awful. had to pour it out.
Meh. Dry citrus. Reasonably smooth. Not bad, but not bold flavors. Drinkable but no where near a favorite.
Dry. Not a lot of complexity or flavor.
Mehhh
Good, but it's no Dalwhinnie. The flavors on the spiral came throughout
So enjoyable to drink! Can absolutely taste the flavors from the flavor spiral on this one.
Very strong taste needed to add water
A more traditional scotch. Smooth smoke flavor accented by bright citrus notes.
On the sweeter side
I could really taste the flavors in this one. I loved the cask taste that was so prominent
Not good
Ok
Very smooth
It was good, nice smoky flavor, really robust taste. Not my favorite pick of the tasting box, but good for first- time whiskey drinkers
Definitely an unusual Scotch. Medium peat with a component of perfume. The citrus notes make it very unique on the palate. If you are looking for a traditional Scotch, then this is not for you, but it is a great addition to a diverse collection.
Not my thing.
Not for me.
I don't like heavy peat scotch, and this was a very nice drinkable scotch. Great aroma and very nice sweet first taste. It finishes smooth and the aftertaste is nice as well. I will drink this again.
This was a good starter whisky in the welcome box. Nice way to ease us in, but none of us picked it as our favorite. We like longer finishes.
Very approachable. Nice and smooth.
Overall lighter than I typically drink but the finish was very nice.
Had a nice smell but really lacked in the midtones, as I like to call them. Start had a flowery taste then followed with a taste of funky nothingness. Finished a little odd on the back of the palate that made me shudder. I've never tasted pee before, but I think this might be the closest I will come.
This is easily my favorite scotch. Easy to drink, flavor spiral is right on, a truly pleasant experience. Have bought several bottles now.
Light but satisfying taste.
Part of my welcome box, the first I sampled. Underwhelming on the nose, particularly on the initial whiff. A flavor palate of cereal, grass, vanilla, and creamy fruit gave way to a long peppery, slightly smoky finish. A splash of water popped this whisky wide open! The nose became more floral and a bit spicy, with notes of citrus. On the palate, the earthiness became ore pronounced but was balanced by a creamy sweet oak, and the pepper and smoke on the finish grew longer and louder. I initially rated this a 6 but after sampling with a "bit of branch" I had to change it to an 8!
Nose is nothing special, tastes kind of boring but the finish is great... long and sweet
This was a delight to drink, it was light and smooth and had some good layered flavors.
The aroma of something that is awful followed by a similar taste.
Smell of cat urine on the nose but a surprisingly sweet and smooth taste! The conflicting senses are unsettling.
Very sweet initial taste followed by nice floral ending.
Of the 3 I've tried so far, this is definitely my favorite. Seemed to end with a "puff of smoke"
Easygoing pleasant drink.
Nice and light. Very enjoyable.
Loved it. Flavor was interesting for a 12 year from Scotland.
Very smooth... An excellent night cap.
Light refreshing. A little smoke but not overwhelming.
Very rounded and smooth, easy to drink neat. Floral and sweet
Nice mild scotch. I'm sure it would be much better with a cigar
Very good introduction into scotch. Very light and surprisingly smooth for a 12 year
Loved it
Apple and honey hit you right away, followed by the wonderful smoke.
Not a fan of the smell but has great flavor and finish
I love it! A perfect sipper. Smells of sawdust. Tastes of honey and campfire. In my top five whiskys.
Part of my welcome box, and I LOVED IT!!! It was like sitting on a beach sipping a fine cognac with a primo cigar all in one glass!! The smoky back was awesome, but not overpowering. Definitely adding this to the bar!
One for a try... Not memorable but acceptable.
Honey and burn with citrus peel. Soft structure
Not the best Scotch I've ever enjoyed. It offers everything you'd expect, but none of it exemplary.
Light bodied, nice caramel flavors; slightly smoky aftertaste
Lasting and smooth flavor.
Color: very pale yellow Nose: Sherry, florals Palate: Sherry notes I hadn't expected..somewhat bitter... barley/cereal, some light sweet or florals briefly..not much here. Finish: very brief... Quite an underwhelming dram at best. 2.5
The middle of the three tastings. Good on the tongue but not overwhelming.
Lively and sweet, very nice, sipping and gone quickly. More of an edge than some but not raucous on the back of your throat, warming rather than rough, a fair nose to it and might benefit from the merest drop of good chilled water but for sure no ice for ne
This one is quite rough around the edges, and too much going on.
Didn't care for it. Seemed way too strong. Was too rough.
Loved it. Ordering a bottle today
Light. Nice tasting, clean, sweet.
Very smooth
Had a hard time getting past the gasoline smell of this. Thought it had way too much going on in its flavor.
Very nice Scotch. Light and smooth to drink. The burn comes on slowly and than lingers for a few moments before dissapearing. I'd say it would be good for sipping while porch sitting.
Exactly as avetised. A little rough but solid
Pleasantly mellow with the honey flavors very front and center. Curious to know what the older vintages are like. Excellent drinkability.
Really don't like and don't drink Scotch's.
Believe it or not, I have not sampled the Lagavulin yet. I am taking a measured approach to the welcome box. I enjoyed both the Glenkinchie (have since bought a full size bottle) and the Dalwhinnie samples. I found the Glenkinchie very light and drinkable, and even my wife (who does not drink) liked it! I was surprised by the Dalwhinnie- the taste (to me, anyway) was stronger than the nose suggested, but it too was savored. I look forward to the Lagavulin, which will be consumed within the next few days. With all spirits I receive and purchase through Flaviar, I am keeping a detailed log of my expiriences.
Nice malt sweetness. Tasted citrus, vanilla, with some black pepper in the smooth, creamy, lingering finish. Not overly complex, bu a nice dram.
Smooth and enjoyable with a perfect balance
On the hot side. Little smoke. Won't purchase a bottle, but it was good as a taster.
Least favorite of the three. Couldn't get my palette to enjoy the flavour notes.
This is a middle of the road, easy going malt. A nose of toffee and hay. I got Apples, and vanilla ice cream and a short but creamy finish. Not a bad everyday drinker.
It was too strong, I didn't like it.
Out of the three this was a second best. As an inexperienced scotch drinker, it was a smooth finish but nothing flashy about it.
Warm and sweet with a long finish, not my favorite but not bad.
I also tasted raisins and a very slight peat. This is really tasty for the price point.
Complex and smooth from start to finish. Excellent!
Great start, but the aftertest was something I did not like. Too much bite. Like the almost sweet flavor.
Toffee, spice and oak. Very smooth!
Feels smooth. Not sure if taste lemon but I have aftertaste of pine.
The Glenkinchie is a very nicely flavored scotch. I enjoyed the smooth flavor.
Good flavor, biting finish.
Decent flavor, better finish. Would not buy, but would partake again.
Little bit on the heavy side. Very tasty.
I am not a scotch fan but I did like this.
Sweet apple flavor with a great citrus finish. Great on a warm summers day! Add a couple of frozen whiskey stones for a nice chill.
Bright, sweet and extremely flavorful
Woody and grassy. A little heat. Not too exciting.
Scotch isn't my first drink of choice but the Glenkinchie 12 YO has the best finish of all the Scotchs I've tried. It was very smooth and wasn't too strong. I immediately tasted the Lemon and Citrus flavors. I'll have to buy a bottle someday when I really want a Scotch.
not being a Scotch drinker, found it a bit woody and smoky up front but a nice after taste and it didn't burn that bad going down.
Honey up front with alternating oak, floral, and citrus flavors until it ends with a sweetness. Not my favorite but has some unique flavors.
Super smooth. Delicate peat is nice.
Not my favorite, very strong burn and tastes more like nail polish remover. Not terrible, but I wouldn't buy a bottle of it.
The honey and cereal are at the front of the flavor profile. I prefer a more peaty Scotch, but this is a fine dram. It would definitely go well with something savory and fatty.
The glenkinchie has and interesting full body taste, it is smooth with a bit of a fruity note nothing to crazy just enough to make you think about it. It's finish is still smooth with an aftertaste with woody undertones. I like a smooth drink and this delivered, looking forward to buying a bottle of this in the near future.
Potent smell, but very smooth tasting. No burning sensation at all - which I thought odd considering it's scent. I'd consider purchasing a bottle for general use.
I am not really a Scotch fan but this one was very tasty!
Very smooth with a sweet tone to it that made it enjoyable to sip.
Overpowering sweetness, citrus back
I am not a fan of Scotch .
Warm and surprisingly light, with a nice, toasty feel. Great sharing Scotch.
It had a good kick with a nice long finish. It was smooth and the flavor is not overwhelming, but just subtle enough.
Sweet, but not too sweet. Smooth and tasty.
The floral notes were a bit unappealing but the taste had good punch.
This was pretty good. Not too peaty and very smooth. I could taste the honey and oak.
Not terrible....just nothing impressive
Pretty average, nothing too memorable. Almost like a cheap a knock off of the Dalwhinnie that came in this welcome box.
Surprisingly smooth finish, a little peppery which was also nice. My favorite of the tasting box
Great, smooth flavor!
Smooth and beautiful lingering honey
Definitely citrus fruit. Light. Liked this one a lot..
Smooth oak flavor, full bodied.
Definitely taste the sweetness. Good scotch but not remarkable.
When I tasted this one, my immediate thoughts were "burnt fruit and grass" which is fairly close to what the tastings notes were. I did not enjoy it.
Honey aftertaste
Yes!
Light Amber color. Thin mouth-feel with slight finish. Strong vanilla nose with sweet oaky, citrus flavor. Would buy a bottle :)
Smooth flavor, very easy to drink. Something I would recommend for someone who is getting into Scotch
seemed like a fairly simple scotch to me.
Could definitely detect the oak and the honey lemon. This was my first Flaviar taste. I normally mix whisky with coke, but it felt sacrilegious to even attempt that. I savored this moment. Will I buy a bottle? Remains to be seen.
Super-smoothe, easiest malt every produced by the blue & white boys. Big fan.
A pleasant single malt that's not overbearing. A good way to ease new scotch drinkers into the complexities of the drink.
Did not care for it.
Simple, and a bit boring. Slight flavor of vinegar.
Color of a deeply steeped lotus tea. Very light nose of a slightly sour, floral, and mineral water. Taste is a bit sour, surprisingly caramel, clean finish.
Hard to taste the flavor involved, smell is inviting, starts smooth and finished strong.
This was the best in the set. Smooth, warm and wonderful. Green apples were dominate with honey overtones. Recommended.
Smooth. Bit of a bite but highly recommended.
Meh...
Scotch isn't normally my drink of choice, but this was smooth and easy to drink
Not a lot of citrus but overall smooth finish.
I personally can't appreciate the peet flavor
Heavy on the oak, cereal, and honey. Not too much citrus but great finish. Solid single malt!
The nose hits you with cereal and barley notes. You get some hints of lemon and honey on the palate. Pretty decent but not overly excited about it.
Our second favorite of the three samples. Will definitely buy a bottle.
Pretty standard scotch. Nothing to crazy.
Glad to have tried it but probably not a purchase for me.
Had a dram in Inverness. Slightly spicy but no peat - I enjoyed it.
Soft and citrusy Has a prolonged fruity finish Lingers pleasantly
Smooth! Very good 12 Year old Scotch.
It was better that more 12yr scotches I've had. I liked the finish.
This one is soft on the peet and smoke notes, which ordinarily I would prefer. But the flavor notes in this one don't appeal too strongly to me.
Not too shabby. That's my word, shabby.
Smooth and sweet with a good bite. Very tasty and would be happy to have another bottle as a gift. However, too many better malts at the same price
Very smooth definitely citrus flavor . Good for beginners
Super taste, smooth finish...definite favorite!
Smooth and boring
Smooth and flavorful
This is really a great whisky for beginners and experienced drinkers of Scotch. Obvious notes of honey and green tea. Lightly warming the palate, it's beautifully balanced and nuanced. Not peaty at all, but much unappreciated. If you like this try Springbank 10.
It was OK, but not what I really like about a whisky. This one is definitely a lighter scotch, which was what my first experience with scotch was and why I wasn't thrilled with it at first. That being said, I tend to gravitate towards bourbon and more smoky flavors, and if that's not your thing, then this is a good one for you. It all comes down to preference. A good scotch, just not for me.
It's too bitter for me.
U started with the 10 about a decade ago as my introduction into single malts. This is smoother (as you'd expect), delicious and for me, brings back memories of an earlier time in my life
I loved the Talisker. Excellent My son, the glenkinchie. Excellent all of them. What A nice start
I'm not generally a fan of Scotch, too peaty or too smokey for me. ut the Glenkinchie 12 year is surprisingly not peaty or smokey. It strikes a very good balance of flavors with a very big "Scotchy" finish. My tasting skills aren't yet nuanced enough to pull out individual flavor notes but it delivers a decidedly spring like impression. Kudos to flaviar.com for getting me to enjoy a drink of Scotch, even though I'm not a full blown convert just yet!
Being very new to Scotch, my first impression of Glenkinchie was of floral and green notes. That's my word, green notes. After that initial impression I definitely picked up a sweet/honey flavor. It had a unique flavor character that I could not put a name to. After tasting the other two scotches in the box I have decided that the unique flavor that I can't name is what makes single malt scotch single malt scotch. Although I enjoyed the experience, I am not a Scotch fan. Yet.
Smooth and great with a drop or two of water.
Malt and toast with a honey sweetness
Easy going
So so
Light, easy
Интересное сочетание вкуса и послевкусия, когда при глотке ощущаешь некоторую кисло-горькую часть лимонной цедры и свежего мятного листа, а послевкусие, на вдохе, будто от клубничного десерта со взбитыми плотными-плотными сливками
Great example of a lowland malt, def a must try for anyone new to scotch.
Load more reviews
Back
A Dram for Your Thoughts
Cancel