Glenglassaugh Distillery
Distillery
Founded in 1875
Glenglassaugh is situated outside the village of Portsoy, at the east end of Sandend Bay, in Speyside.

Glenglassaugh was founded in 1875, by Col. James Moir. Until 1892, he ran the distillery with his two nephews. In 1892 Highland Distillers bought the distillery.

It was completely renewed in 1960, and produced Whisky for another 26 years, until it was mothballed. In 2008, Glenglassaugh was purchased by the Scaent Group (an energy company), for the friendly sum of £5 million.

In 2013, BenRiach Distillery Co. gave second life to the distillery, with a very necessary and crucial investment.

Glennglassaugh has 2 stills; one wash with 13,640 liter capacity, and one spirit with 8,185 liter capacity. There are 6 washbacks of 25,000 liter capacity, and a 5 ton mash tun that are also present on the premises.
Flavor Spiral™
About The Flavor Spiral
What does Glenglassaugh taste like?

The Flavor Spiral™ shows the most common flavours that you'll taste in Glenglassaugh Scotch. It's based on all Glenglassaugh drinks in our large database and gives you a chance to taste Glenglassaugh before actually tasting it.

We invented Flavor Spiral™ here at Flaviar to get all your senses involved in tasting drinks and, frankly, because we think that classic tasting notes are boring.
Distillery Details
Country

Region

Established

Owner

Type

Number of stills

Visitor Center

Status

Address

Glenglassaugh Distillery Portsoy Aberdeenshire AB45 2SQ United Kingdom

Phone

Website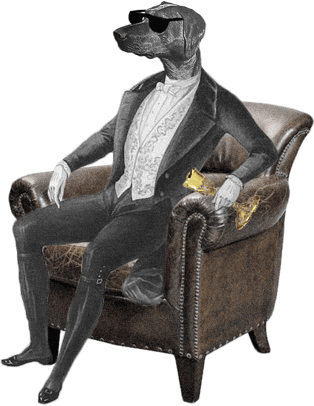 Dog Dogson's
Smartass
Corner
The Glenglassaugh Distillery has kept silence for more than half of its lifetime.

Although Glennglassaugh generally releases unpeated Whiskies, in 2009 they started experimenting with mildly peated ones.
About
Highlands
There's a dram for everyone in the Highlands!
Highlands are
the largest
of the Scottish Whisky regions. Geographically the Highland Whisky region is defined as everything north of an imaginary line between Dundee and Greenock.
Single malt Whisky from the Highlands
offer a lot of
flavour diversity
. You'll find everything from smoky drams to light and elegant floral & fruity Whiskies coming from the
Highland distilleries
.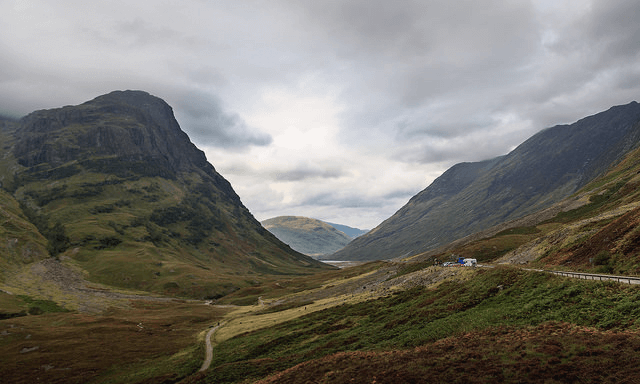 Video transcription
Ralphy: Well hello you malt-mellifluous-ones. Ralphy here with an unnumbered Whisky review because it's very much part of the summer season out and about through the gloriest sunny, yes it's sunny between the clouds, country of Scotland. On location with yet another life-enhancing, Whisky-affirming review here at a distillery which is inscribed on Ronnie's fleece here. Ronnie, could you please give us the correct pronunciation of this? Because I think I've been getting it wrong.

Ronnie: It's pronounced "Glen glass ah."

Ralphy: That's Glenglass, as in "glass"?

Ronnie: "Glass ah."

Ralphy: "Glass ah."

Ronnie: Glennglassaugh.

Ralphy: So all these years malt mates of "glen glass oh," ignore me. But be affirmed that none of us are experts, none of us at all. But I tell you what, we've got one hell of an experienced guy here. This is Ronnie at Glenglassaugh Distillery, who is going to tell us a little bit about what's going on here and what they're up to. Over to you, Ronnie.

Ronnie: Sure. Well we took Glenglassaugh back to life in 2008. We started distilling in November 2008, when Alex Harmon came to re-open the distillery. So we're not yet three years old. We filled our first casks on the 16th of December in 2008. So on the 16th of December this year we'll have our first spirit that we can legally call Whisky. And a day we're all looking forward to.

Ralphy: Excellent. Three years. That's been a quick three years, isn't it?

Ronnie: It has been a quick three years, yes. Well at times it's felt quite long.

Ralphy: Okay.

Ronnie: But it's getting shorter now. And the goal's in sight, yeah.

Ralphy: Excellent. And could you give us a description? Because for many Whisky fans there, Glenglassaugh is not necessarily a Whisky they've come across yet because there's so little of it available at the moment. Although...

Ronnie: Right.

Ralphy: ...of course you're changing that with all the...

Ronnie: Well that's right. Traditionally most Glenglassaugh was available through independent bottlers. And there have been a handful of distillery bottlings over the years, but a very, very limited releases. Probably the best known one was the "Family Silver 1973" which was an outstanding Whisky.

Ralphy: It was very good indeed.

Ronnie: It was, yeah, yeah. Sadly we only managed to buy back 500 casks of Glenglassaugh when we bought the distillery. And the stocks there are dwindling quite quickly. We hope to eke out that stock for a good number of years yet, but obviously it is getting older all the time. Our youngest single malt at the moment is 26 years old from the old regime.

Ralphy: Yeah.

Ronnie: Because we did close down in 1986. We were closed 22 years. But once our Whisky comes online, we will be then able to produce a 10 year old malt ultimately.

Ralphy: Yeah?

Ronnie: And after that we don't know what sort of decisions to make.

Ralphy: We've got a bit of time to wait here. My friends's about seven years roughly, before this 10-year old Glenglassaugh is coming online. I can assure you all I certainly will be buying a bottle for review without a doubt. Because I think that the whole craft production of Whisky is so important, so important for the intrinsic quality of what is in the bottle. And on the subject of intrinsic quality, can you describe to us, Ronnie? What the style, what characteristics we can expect from Glenglassaugh when it's ready as a 10-year old Whisky?

Ronnie: Well it's a little bit early to tell. But what we're hoping to achieve is a fairly complex, robust, tropical fruit style of malt. Almost like a typical Speyside style, although we're a highland. We lie outside the Speyside region by about a mile.

Ralphy: Yeah.

Ronnie: But some people describe our style as Speyside. So it's soft tropical fruit, pineapples, peaches. We've been filling these various wood styles to see which style of wood is suiting the Glenglassaugh new mix spirit. And to decide what we fill into just now.

Ralphy: And can you confirm, will there be any versions of Glenglassaugh along with your standard regular house style?

Ronnie: Oh, there will be. Yes. Again we've yet to make those decisions. We've filled into a number of experimental casks. We've filled into some Rum casks, Madeira, Port, Sherry, Bourbon obviously. Some wine, the red wines, white wines. Again partly as experiment, but partly to see what suits our new mixed spirit. So yes, some of these, in fact most of these should work. There may be the odd cast that doesn't perform the way we want it to. But as we find the ones that outperform the next we will have some limited releases over the years.

Ralphy: Thanks very much, Ronnie. And one final question. Where are we standing exactly at this moment in time with such a lovely panoramic malt-aromad [SP] view?

Ronnie: It's a wonderful view up here.

Ralphy: Isn't it just?

Ronnie: We are standing on the top of the mash house, about 50 meters up. Surrounded by newly harvested barley fields. This is great barley-producing countryside.

Ralphy: Excellent. Now if I was to conclude by grabbing that camera?

Ronnie: Uh-huh. Ralphy: And if you'd just like to go round the perimeter of the roof here? Please do not fall over the edge.

Ronnie: I'll do my best.

Ralphy: Although I have years of experience as an undertaker. Be assured, you'll have the best of care.

Ronnie: Get a discount?

Ralphy: Yes. I can arrange a wee discount, you know. It's not unknown. But well then I'm gonna grab the camera now. If you just like to start at this side?

Ronnie: Yeah, yeah.

Ralphy: Start on the beach and just point out a few of the highlights as we're going round.

Ronnie: Absolutely.

Ralphy: That's grand. I'll give you the... You can describe them...

Ronnie: Okay.

Ralphy: ...as you're going round. [inaudible 00:06:48]

Ronnie: Across here we have a Sandend Beach, or Sanine [SP] Beach as the locals call it. One of Scotland's most famous surfing beaches. It's a beautiful, beautiful beach. And just occasionally, you see the dolphins playing in the bay here. And when you do it's the most wonderful sight.

At the corner of this site here we have what was the 1960s manager's house, where we've converted the kitchen area into our bottling plant. I say "bottling plant" which sounds very grand. It's a quite simple operation we have. But we can say that everything we produce is bottled on site at the distillery.

Coming around this side of the site, we have our filling store here in the short building on the left. And to the right of that is the old cooperage area, which is our workshop. And the taller building behind here is where our spirit receiver is. We have some rock warehouses furthest off here which hold around 30,000 casks.

And these are sitting about 80% full at the moment, although most of the stock doesn't belong to us. We rent out the space to other distillers. And just beyond the warehouse you'll see the old windmill here that was built round about 1790, locally known as the Cup and Saucer. And quite a well-known landmark that people associate with Glenglassaugh Distillery. Beyond the warehouses, there's a farmers' field with bales of hay and the corn in the front of the field.

Coming down to the bottom left point of that field and into the bushes you'll see a little white door. This is where our spring water comes in and is pumped down to the distillery from there. Down below the rock warehouses we have damaged warehouses.

These are not in the best of condition at the moment, and is one of our future projects to have the roofs of these fixed. So that we can return all the Glenglassaugh stock here into these damaged warehouses. And further south to the left, you'll see what will be our new visitor's center.

And we hope to have that up and running in time to bottle our first cask of Glenglassaugh single malt produced under the new regime here. And we will bottle that on the 16th of December, 2011. So we've not long to go. And that will be a happy day.

Ralphy: Thank you very much, Ronnie. I got myself...I'm still getting... Oops, watch this cable. We've got a long cable here with this microphone. It's great, we've got a [inaudible 00:09:42] and everything. It's very professional. But I do tend to get in a fankle now and again. So that's why the camera was weaving about there for...

Ronnie: Okay.

Ralphy: ...a few seconds. But thanks very much, Ronnie. You've been absolutely great, an absolute [inaudible 00:09:53], bringing us up onto this high point. This highlight for a grand vista-enhanced tour of Glenglassaugh.

Ronnie: You're very welcome.

Ralphy: Thank you very much. And thanks to you. Thank you, Ronnie. We're going to conclude with a second video, by the way, of our little trip here. Our day trip to just outside Port Skye [SP] on the northeast coast of Scotland. And we're going to head into the warehouses. I know how much to enjoy that malt-mates, and we're going to discuss octaves.

Ronnie: We'll describe the smell to you when we get there. Yeah.

Ralphy: Absolutely. Thank you very much. Ronnie: You're welcome.
Drinks from Glenglassaugh