Joe J.
Lots of info on GREAT scotches! What's not to like?
I am not widely experienced with all the varieties of scotch available, so a website like this one helps me not make a big mistake in ordering a scotch that's not available to me locally. Flaviar is a very valuable resource.
Wayne L.
Spirits guides
Let me start by saying that since joining Flaviar I've become exposed to spirits that I'm sure I would never have discovered on my own. Their descriptions, tasting packages, and customer reviews are invaluable resources.
Gary C.
Real treats
As the object of the advertising hordes, one can get very cynical about hype. One of the "bubbles that rises to the top" for me has been Flaviar. Their products, especially the primary introductions of new releases, have been as advertised, excellent iterations of their class.
Sotirios T.
I love it
I feel like I'm in a special club. Learned so much. Like any exclusive club. It costs. But if you're someone who does more than "down a pint" on his free day, you'll love it. Access to many things that if you as the member actually try to experience, these experiences will pay for the membership twice over.
Cleo B.
Awesome membership
I love my Flaviar membership. It is definitely worth the money for the selections available. I loved the tasting in New York, I met new friends, the vendors were awesome and knowledgable, and the Flaviar team was awesome!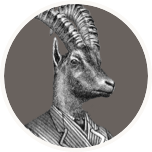 Burt C.
Flaviar is fun!
I just joined and I am enjoying the tasting box, initial bottle, and the purchase I made as part of a promotion. It is convenient and fun. It is a great way to try new spirits and build a collection.