The only Bourbon to ever win the double gold medal five times.

The Eagle Rare Bourbon was created by Seagram master distiller Charles L. Beam and introduced in 1975. It stands as one of the last new Bourbon brands introduced before the current era of small batch Bourbons. In the years since it was acquired by numerous companies before it became a part of the Buffalo Trace Distillery.

Eagle Rare 10YO Bourbon was aged for 10 years in new oak casks. It has claimed over 30 awards in the past decade, including 5 Double Gold medals at the SFWSC. In terms of price/quality ratio, you would be hard pressed to find a better value Bourbon as this one. Bourbon bang-for-the-buck of the year. And pretty quite damn spectacular as well.

Category

Style

Region

Country

Alcohol

Distillery

Age
Flavor Spiral™
About The Flavor Spiral
What does Eagle Rare 10 Year Old taste like?

The Flavor Spiral™ shows the most common flavors that you'll taste in Eagle Rare 10 Year Old and gives you a chance to have a taste of it before actually tasting it.

We invented Flavor Spiral™ here at Flaviar to get all your senses involved in tasting drinks and, frankly, because we think that classic tasting notes are boring.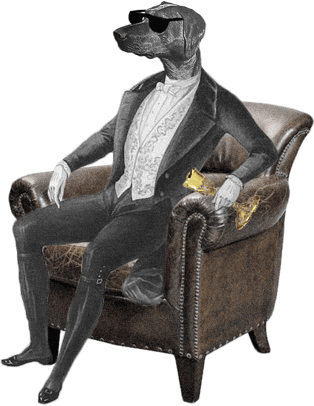 Dog Dogson's
Smartass
Corner
Bourbon must be made from a grain mixture that is at least 51% corn.
Tasting Notes
Appearance / Color
Honey gold

Nose / Aroma / Smell
Complex aromas of toffee with hints of orange peel, honey, leather and stewed fruits.

Flavor / Taste / Palate
Oily and bold with spicy vanilla, candied almonds, leather, sweet char.

Finish
Lingering and spicy.

More drinks we think you'll like
Ratings & Reviews
Smooth, tasty, downright delicious
On
One of my earliest favorites that really got me into exploring more. Love to go back to this from time to time. Not as easy to find or as cheap anymore.
A bit of a spicy finish for me. Better once the ice starts to melt.
Love it. I always buy this when I see it. Classic!
Very, very good. Look the Carmel taste.
It's damned good bourbon!!! It just took too long to get here.
Gold color. Smooth hints of leather. Spice lingers for just a bit.
Solid value. Best under $35 bottle
One of my favorite bourbon.
This is the same mash bill as Buffalo Trace, the only difference between the two is the elevation in the storehouse. 25 feet! What a difference that 25 feet makes for flavor.
This is the one that got me started on bourbon! Still a favorite when i can find it.
The leather was pronounced on first pull just over ice. Not the most perfect mix for my pallet, but a slow drinker for me. Did pair well with some Texas BBQ beef sticks.
Possibly my favourite once and a while whiskey... supremely tasty. Still working out flavours. Will come back.
Very good bourbon but prefer smoothness of Buffalo Trace better.
Yum. Brings the best. Smooth from start to finish. Flavor profile spot on for me. Always in the line up.
It's like cake and bourbon.
Outstanding bourbon. Just the right amount of alcohol burn that fades quickly into awesome flavor and mouth feel. Smooooooooth. Only criticism, the finish is lacking. Good taste but finish is very short.
Sweet & Smooth
Great bourbon!
Unbelievable for the price.
Was less impressed with my first few pours, but as time went on this became a great bourbon. 10 yrs and priced right. A staple in my bar.
For the price, it's one of the best, nice flavors
The best 30 bucks I have ever spent! Tastes like a $300 bottle Of bourbon. Very smooth, with great flavor!
A great Buffalo Trace bourbon that you can still find easily and at a good price. Nice balance of oak, sweet, and vanilla.
Very smooth! One of my favorites! A great sipper!
My go to daily drinker
Spice and corn dominate the mouth. Less approachable than normal BT bourbon, but very good.
For me it was a little harsh but had a good deep bourbon taste, a lot of heat going down & nice kick of aroma fumes as you exhale ,not as sweet as i expected but defiantly a quality product , i got a quick head change after a few sips gets smoother as the ice works it's magic. I'd compare it to evan Williams sour mash with out the killer headache the next day
better buffalo trace
The cask is heavy on the nose but it has a very clean palate.
Almost too smooth. I like my bourbon to have a bit more oomph, and this seems like it is so easy to drink that you don't have time to taste it. You can tell it's well made and marketed, but possibly just not for my taste.
I love this bourbon. It isn't sweet like you'd expect, but does have some sweetness. It's earthy, smooth, even the entire way through with small hints of caramel on the finish (based on my personal palate). A great sipper, and something I find myself returning to time and time again.
Citrusy with hints of vanilla and spice...also slightly nutty. It's not a bad bourbon for the msrp price but any more than that to me just isn't worth it. There are so many great bourbons, I can't chase just this one, but it's descent.
Decent bourbon at msrp (dont pay above 40) A tad overrated but better than some bourbons at the price point. Thin quick and dry tasting and not all that "potent" so to speak. If your palate and wallet is in this price range you'll likely be thrilled. For others, continue the hunt.
Great stand-by.
Best $35 bottle anywhere
Very smooth
Cinnamon, sweet, spicy, a little sherry. It's fine. Based on recommendations I was expecting a little more from this. Doesn't stand out in any particular way. Not an expensive bottle by any means, but priced (in Oregon) among some bottles with more to offer. Will continue to explore it.
Fine bourbon. Makes a great old fashioned and has a great mouth feel. Well rounded overall, but, again, overpriced here. I can always get this for $29 at a variety of stores.
I'm afraid Eagle Rare 10 Year is living up to its name more and more each day. It's a delicious pour and becoming harder to find as people discover it. 10-12 years of age is the sweet spot for bourbons and this one is no exception. Get them when you can.
Solid sipper, decent sweetness and woodyness expected in a 10 year bourbon but not "special"
Sweet notes, a very smooth buffalo trace which is easy on the palette which a rich caramel flavour. Excellent bourbon, may be to light for scotch drinkers
If you can get Eagle Rare for ~$30 then it is an amazing bottle, once you pass $40 you should look elsewhere. A solid expression of the Buffalo Trace mashbill #1, unfortunately becoming more and more scarce
Eagle Rare is spectacular. I had heard great things, but the price threw me off a bit. At $35, you won't find a better bourbon. Must have on your shelf. Sweet vanilla up front, nice lingering spice throughout and a candied dried fruits on the end. Love it
This is fast becoming one of my favs...the taste is exceptional, the flavor amazing, and the tail juuuust right. I wish I could buy this by the case...
For me, this is definitely one of the best bourbons I have experienced. Definitely the best I've tried in this price point.
Very tasty, great spice on the front end
So smooth, has a sweet flavor. One of my top favorites.
Fantastic caramel/butterscotch front. Excellent sipper and makes the best Old Fashioned.
Dried fruit, molasses, brown sugar, oak, spice, and something else that I can't place. The smell reminds me of the way an old book smells. Taste is smooth at first, a little burn in the middle, and spicy on the finish. Flavor is full and sweet, but not really bourbon-y. Tastes like it would go great with a cigar - too bad I don't smoke. At this price I'll probably buy it again.
This is a bourbon to contemplate over. On the palette you'll get lots of leather and nut notes with a good bit of toffee and hints of citrus. The mouthfeel is smooth and rich with a long finish that is moderately spicy. The nose is heavy on vanilla and a little bit of the barrel char. This is one of my favorite bourbons. I think it's best enjoyed neat.
Solid pour, especially for the money. Expect it to be a permanent fixture on the liquor shelf.
Balanced, subtle sweetness, molasses
Sweet! Especially on the nose. Maybe a caramel sweetness?? Definitely get the citrus smells as well. A drop or two of water opened up the citrus a lot. Good bourbon from a seasoned source no doubt, but I'm a bigger fan of the craft distillers for sure.
Love it and like how they the price point just right
Enjoyable and affordable (at least in my part of the world). Excellent for the price.
I would pay double for Eagle's Rare....it is that good. (That is NOT permission to raise the price thank you very much.) It is smooth with a bite of spice with a bit of lingering sweetness. I drank this neat so it could deliver the full flavor. I chose right. This is the bomb! To put it bluntly...after tasting it, I purchased several more bottles for my bar and will keep it stocked! You can't go wrong with Eagle's Rare 10 Yr.!
Really easy sipper. No water or ice needed. Slight oak scent along with the standard bourbon hints of caramel. To me it has a finish similar to wine. One of my favorites.
Instant cool refreshing mouthfeel, the flavor is sweet with subtle warming spices, hint of almonds and honey, and subtle tones of banana on the finish. Eagle Rare Bourbon was created by Seagram master distiller Charles L. Beam and introduced in 1975. It stands as one of the last new Bourbon brands introduced before the current era of small batch Bourbons. In the years since, it was acquired by numerous companies, but now Eagle Rare 10 is one of the many Buffalo Trace products and is made from the lower-rye Mash #1 that includes Buffalo Trace, EH Taylor Small Batch, and Stagg Jr. Unlike all the others, Eagle Rare carries a 10-year age statement. The brand lost its "single barrel" moniker when Buffalo Trace moved the bottling from a hand bottling line to an automated line so there is a chance of a little leftover bourbon from barrel to be mixed into the next barrel before being bottled. 
This is a very smooth and satisfying bourbon. I buy it every time I find it in the stores and have ordered it here. It is a rich tasty drink that has a lot of flavors that are great for beginners and avid drinkers alike. It's a relatively inexpensive bottle that you won't be embarrassed to display on your bar and is good enough to serve to your friends. It is a top pick. (especially for the price)
The best for the price
Delicious. Very smooth with good lingering notes
Smooth beyond words
a must have
I know most don't describe it as this, but I get a strong yet enjoyable almond flavor from this one. Very easy to drink, and punches well above it's price.
I am relatively new to bourbons, leaning more toward scotch (current favorite is Oban) and Irish whiskey (current favorite being green spot). I have been exploring the you tube recommendations for Bourbon beginners and have a enjoyed Woodford reserve, Four roses single barrel and small batch select, wild turkey 101, Bullet and a few others. Eagle Rare was consistently recommended as a good "next step" to explore more complex Bourbons. I would have to say, I was a bit disappointed. It was noticeably sweeter than the the beginner bourbons, with a pronounced vanilla flavor. The overall flavor profile was less complex. It is not unpleasant, and after subsequent tastings, I have begun to appreciate it a bit more, but I doubt I will buy it again
A flavor bomb of caramel, vanilla and spicy cherries. Amazing stuff, especially for the price point. Nose - caramel, vanilla, orange zest and a hint of almonds. Taste - the vanilla, caramel, and honey kick things off, then some spice and cherry comes through. Finish - lingering spice with a bit of heat, finishes with cherry notes.
A little more refined than Buffalo Trace. Smooth sipping bourbon. Great value.
Perfect.
Delicious, top 5
Best bourbon
Can't believe this isn't double the price. If you can find it, buy two.
Nice daily sipper, but not as full as I anticipated. Great notes of oak and honey, and it tastes just like a bigger original Buffalo Trace.
Smooth, enjoyable!
Quite a bit thinner than I had hoped. It is a very good every day sipper. It just didn't give me all of what I had wanted. It is hard to get so I really expected something more but maybe I wasn't being fair.
Eagle Rare, is almost by far the best smoothest bourbon on the market. The price point make sit even better. However when they say rare that's what it literally means absolutely no bars or retailers have it in stock and haven't been in stock for quite a while. I just so happened to find the last bottle in a Meijer and haven't seen it since. Please inform this company that Michigan is completely out of stock
It's my standard goto
Very good bourbon for the price, will become my house bourbon. Sweet vanilla, and citrus on the nose with a slight leather hint in the background. Very quick hitting spice and a little burn on the first sip giving way to sweet notes of honey and vanilla.
Great to be able to get this retail from Flaviar, it's not available in my area. For the price a nice whiskey.
There isn't a less expensive bourbon I like better, and I'm not sure there is a more expensive one I do either. Best value there is.
A true favorite. Super smooth.
One of my go-tos. Always smooth without the harsh smoke or burn. Still enough flavor not to taste watered down. Very good.
This was my introduction into whiskey 3 years ago, and although I enjoy trying new stuff, and have found many bourbon/rye/scotch's that I LOVE, this is still my absolute favorite! It's smoothly sweet!
Lots of toffee and vanilla on the nose and taste, and then finishes with some spice.
This is my favorite right now. very good for the price.. you will love it
Best value whiskey. Wish I could find it more often.
I loved this! Delicious, smooth, complex and flavorful.
Extremely smooth and full of flavor. Not too much of a strong alcohol taste at the end with this one. Best bang for your buck bourbon I've tried yet.
This is my favorite so far.
Nice caramel notes, smooth
Absolutely my favorite bourbon right now..... I have met no one who did not instantly enjoy it. I suggest this bourbon for all.
Wonderful orange zest and smooth finish
This is my "house bourbon" and has been for 3 years. I always try new bourbons from other distillers, but will always have a bottle of Eagle Rare 10 ready to go! Great taste and fantastic value. Recommend enjoying with a cigar and a friend.
My all time favorite bourbon. This is the go to!
I rate relative to price point. For the price Eagle Rare is truly excellent. Extremely smooth and drinkable for an evening in front of tube sipping.
Carmel, medium smooth, drinkable for cost
Delicious and smooth with a slight burn.
My favorite of all the bourbons. Super smooth and just a damn good bourbon
Sweet vanilla up front. Finishes a little heavy on the oak. Great for sipping on the rocks
Excellent!! Butterscotch sweetness !
Great!
One of the best
Classic
Great bottle of bourbon at this price point! Extremely smooth neat with just the right amount of spice. To spice up a dessert, add a shot to your root beer float to put it over the top!
A great bourbon at a great price. I always try to have one bottle around the house. I was turned onto this from a few bartenders. It drinks nicely with a slight complexity on the palate, but nothing so complex that it can't be a daily drinker.
Oh my! Just the right amount of toasted sweetness and spice. This might be my favorite bourbon yet. Yum!
Great flavor and clean finish
vanilla notes with a bitter finish
Wow! Smooth smooth. Will order again. Perfect with orange slice and ice.
My first time drinking. It's good. A bit spicy but I'm a fairly new whiskey drinker. Noses nice. Lightly sweet.
I've been drinking Eagle Rare for a few years. Nice smooth taste at a reasonable price.
Best bourbon for the price.
Nose: refined honey, carmel. Palate: smooth operator, vanilla, dark cherry, apples. Finish: light oak and cinnamon. Nice
For ~$30 it's an amazing value. Sweet with a hint of spice, very smooth.
You would be hard pressed to find a bourbon at this price point as good. Excellent from start to finish and on the pocket book.
Solid everyday drinker
Very solid
Best bourbon for the money out there. Nothing compares. Neat or mixed, always a reminder that excellence doesn't have to cost a fortune
My favorite light bourbon. Very good flavor
Eagle Rare is my go to bourbon. Neat or in a cocktail, it's never the wrong choice.
Love this stuff
Great nose
Not something I would buy again.
Good, but unremarkable.
Price point has increased significantly over the years, still one of the best.
Very smooth
Wow! Flavorful, smooth, easy to drink. A must have for your home bar.
It is as fun to drink as maple cotton candy is to eat! As soon as it hits my tongue the flavors melt across the palate to a slightly burnt caramel corn finish. If you can find a bottle get one.
Good bourbon, not an favorite still..
Sweet start with oak & nutty finish. Great for an everyday sipper.
My personal favorite, and always a great price!
Another very smooth and flavorful bourbon. Eagle Rare and Buffalo Trace are tied as my number two choices. You can't go wrong with this bourbon!
A little smoky for me but still a great bourbon for the price when you can get it
It's a solid bourbon with fruity notes and very smooth.
It's pretty good. not that interesting. Finish is really short. Not sure what all the fuss is about, I actually prefer the basic Buffalo Trace.
Has become my go to whiskey.
One of my favorites! So smooth
Easy to drink wheated bourbon
Kind of a cinnamon spiciness but not too overwhelming and still definitely has that caramel/vanilla sweetness. I could see this being good in fall and Christmas themed drinks. To me, this is the bourbon equivalent of Nikka Coffey Grain Whisky, but less "eggnoggy."
Excellent drink
Smooth drinker. Butterscotch and caramel hits thick and smooth. Excellent finish.
Easy to drink. Goes down great straight.
My daily driver
Buffalo Trace and this are very close in terms of my favorite bourbons. I'd give the slight edge to Buffalo Trace but this is soooo close. The nose is pleasant with apples and pear and the slightest bit of spice. The taste is great with vanilla and sweetness similar to fruit but not too fruity where it's overwhelming. Amazing bourbon and worth a try.
It's good! You get the sweet notes with a smack of spice. It's dryer than my other favorites , have a dram !
Harsh
The Buffalo Trace mash bill with a bit more aging and tender care. It drinks more smoothly than BT, and I have found it to be a wonderful bottle to gift because it's accessible by new drinkers, presents well, and is relatively, well, rare.
Very smooth. One of my favorites
exceptionally smooth, great flavor, easy to drink.
Pretty darn good
Simple, classic bourbon. Best value for the price! Easy decision!
This is a great price for a great tasting whiskey.
Wonderfully smooth throughout
Eagle Rare is always terrific. Please do not send any more tasting boxes for scotch or straight rye boubon
What a beautiful creation. The nose is rich with spice, caramel, vanilla and cherries. Through the first sip, a slightly smoky and dry oak shine through with hints of butterscotch and fruits. Each subsequent taste brings more cinnamon, nutmeg, apricot and plums into a wonderful complexly medium finish urging for another drink. One of the best bourbons for your buck, period.
I was very impressed with this bourbon. Great nose, sweet, great finish. For the price, much better value than more expensive bourbons. Just became one of my favorites. (Along with Joseph Magnus and Blanton's)
Sweet, very good , very similar to buffalo trace
Nose is very similar to Buffalo Trace, sweet, with just a mild hint of toffee. First sip is surprisingly mellow, just a little sweet, with an oilier mouthfeel than Buffalo Trace, pleasantly different. Subtle notes of cinnamon and nutmeg start to show, before a lingering dry baking spice finish. With a few drops of water, this really shines. I started picking up apple on the nose, and the flavor on the front of the palate along with a little vanilla. The baking spices, particularly the cinnamon, still shine through a nice finish.
Tasted alongside Woodford and Evan Williams White Label, and this just didn't hold up to either. Some light cinnamon notes, but the flavor is a bit flat.
My favorite (so far)
Great for mixing and slow sipping with ice. Vanilla with low alcohol burn
Sweet and leather
Yum. Buffalo Trace was lost on me until I had Eagle Rare. A hearty grainier bourbon, Eagle Rare has a robust flavor complexity that is easy to drink and fun to drink explore.
Favorite so far, slightly sweet, complex, without any one flavor overpowering.
So yummy
My favorite Bourbon. Has one of the best Buffalo Trace mashbills, and just enough oak/wood taste and burn... Really good and lasting finish, as well.
Excellent bourbon for the price. Taste like a more expensive bottle. Very smooth. Not much burn. Clean finish.
As a burgeoning bourbon aficionado, my collection is still rather small. As such, the Eagle Rare 10 Year is the first bourbon with an age statement that I have purchased, and despite the fact that the high speed bottling line used by Buffalo Trace prevents them from any longer using the "single barrel" descriptor, this is technically my first single barrel as well. With those attributes in mind, along with the bottle's stellar reviews and recommendations, I was very eager to try this one. At $35, my wallet was eager to let me. The nose is citrusy sweet with orange and honey dominating and the smell of the charred oak tagging onto the end. The palate is oily enough to coat the mouth without being too thick and the taste is sweet. The citrus continues and is aided by dark cherries and brown sugar caramel. As it hits the back of the tongue, the flavor brings the spice of cinnamon and pepper with the charred oak becoming more prominent. The finish is moderately long and pleasant with lingering honey, vanilla, and faint chocolate. I almost hesitate to add yet another positve review to the growing library of Eagle Rare commentary lest the fine folks at Buffalo Trace finally wise up and charge what this bottle is worth. In the mean time, grab a bottle, pour it neat or on the rocks, and find somewhere quiet to sip it and watch the sun set.
Late night, sitting on front porch relaxing sipper to quiet the senses
Amazing budget bourbon. Costs $35 (in Oregon), drinks like a $50+ bottle.
One of my favorites. An easy sipper. Smooth, clean finish.
Amazing.
A little sharp and oily. Tastes like it needs more time in the barrel, a very sharp flavor and nose.
Great for relaxing on the deck and letting the sun set. Very smooth and great taste.
Smooth, great bourbon
Very smooth
Great everyday drinking bottle. Smooth and easy to drink. Great bourbon for the price!
This is one of my top 4 favorites without getting into the expensive types. I have no problem serving it to guests.
Good everyday drinker.
My favorite so far!
For an ultra-low rye, it's amazing. I like mine on ice and without ice I like it with a good medium rare steak. Was one of the first Bourbons I've tried and have not regretted it.
The next logical step up from Buffalo Trace is this (as some would say) 10yr version. A must have staple for anyone lucky enough to grab one for under $40. Aromatics: nicely aged Oak, caramel and a Madagascar vanilla spice that just fills the air with a faint scent of something floral. Taste: a bit of rye spice with lingering butterscotch and Cracker Jack popcorn and peanuts. There is an orange citrus sweet and sour finish that simmers in the spice and lingers on for a bit. I will be getting more to replace what I just opened.
One of my favorites. Great neat or on the rocks and makes a killer mint julep if you're in the mood for a summer cocktail!
Phenomenal and underrated.
My go to Bourbon! Love this stuff, especially for the price point
Love this bourbon. Great with a nice cigar
Love it. It's is one of the best bourbon whiskeys I have tried especially for the price point. In my state
Fantastic sipping whisky, no guilt. Good for mixing. Strong burn on finish. Sweet notes of caramel, toffee.
Smooth and easy to go on the rocks.
Strong alcohol fire on the palate, cools down with a sweet kick
Alex is spot on - good go to bourbon. Consistent. Good enough to serve to friends, and satisfying alone. Complex enough to keep me interested each sip.
With hints of burnt caramel and sugar, this $35 bottle of bourbon is delicious. I also picked up on more floral and perfume like flavors that kind if remind me ever so slightly of Jack Daniels. It had a nice, smooth, and spicy finish that really brings it all together for this bottle. I'd say it's value really makes it great. This will be another staple bottle on my shelf.
My go to budget Bourbon. Got a little barrel punch which I like. Perfect for when I just want a good bourbon and dont want to think about it.
Smooth. Good by the dram or in a mixed drink.
This is a very drinkable bourbon for the price. I have sampled it both neat and in a mint julep and it worked well in both. This is one of the most enjoyable bourbons I have drank, better than some of the higher end ones I have tried.
If you like Buffalo Trace bourbon, this is the older brother. Good complexity and linger.
Real real good....definitely gonna have to grab a couple more bottles of this! Just a solid full and rich flavor.
Doesn't have the sweet flavor I associate with (and don't like) about bourbon. Smooth and delicious
Liked it.
Smooth and pretty tasty. Easy to like.
Smooth and oh so sweet
Sweet up front with a spicy finish. Can't beat it for $40 or less.
It is just a really good bourbon, price aside. Love it if you haven't yet buy a bottle its value is hard to beat.
What else can you get with this quality and depth of flavor for sub-40 dollars? Hint: You can't. Sweet easy drinking bourbon.
This is a really good combine of a great bourbon at a low price point. Keep a bottle or two around before it gets scarce.
Very Good Bourbon. Great just by it's self or made into a whiskey sour.
Favorite daily drinker
Very smooth. Well worth the price.
Smooth as silk and highly drinkable, the flavor and quality for this price point have very little competition!
It is very very good
Good, smooth, daily drinker. Not very complex
Very good, simple and for the price one of the best bourbons I have had, this is a great go to for me, I wish they would sell it in SW Florida
First scent was of cherries and licorice. Spicy caramel notes at first. Finishes with honey vanilla and sweetness.
Excellent
Everything they make is world class and each a little different. the key word here is Rare, I think its going to be harder and harder to capture this smoothy.
Easy to drink but the mouth feel is very watery.
My go to! Great neat, or in your favorite mixture. Smooth from the beginning. Traces of caramel and vanilla linger through a long, spicey finish. You will be hard pressed to find a better bourbon for the price!
Smooth
Slightly sweeter than Buffalo Trace but one of the best bottles you can get for around $33
Smooth with a low heat, layered honey and vanilla sweetness. So good.
A sharp entry that softens quickly, take some time under the tongue and you'll be well rewarded...
I like this one a lot. It is enjoyable on its own and mixes well. I will be buying this one again
For the money its s great drink!!
For the price point, this lives up to the hype. Soft, subtle nose of oak, toffee, vanilla and toasted coconut. The front of the palate is surprisingly spicy, giving way to oak tannins, vanilla, more toasted coconut and a hint of mint on the finish. Nice after dinner sipper.
Absolutely the finest bourbon for the price. Delightful sipper, nice and sweet and smooth, and it mixes very well.
Easy Drinkin' intro bourbon. Great for cocktails!
Excellent value. Very easy drinker with a nice vanilla lead and oaky bite at the end!
It was pretty good. Not great but foot. Price wasnt bad ($42)
A great sipping whiskey, easy to drink, starts with some caramel, followed by some more complex flavors, carries a nice burn down and has a clean finish.
My favorite sipping whiskey. Lots of flavor with little bite
SMOOTH. Just enough spice. Very nice finish
Most excellent for the price
Good flavor, relatively short finish, not incredibly complex, has a little more burn than it should for this profile and price.
A bit spicy for my taste, even with a little water. Now I just mix it.
One of my go to for entertaining especially new ones to bourbon. Makes a great gift.
Very smooth with a light kick on the back end. Great stuff for the price, highly recommend a try.
Great sipping bourbon Smooth slightly sweet, light spice note good Carmel and wood notes medium finish
Used to like this a lot more when it was single barrel but they have since moved to blended making it all fairly uniform instead of never knowing exactly how the next bottle was going to taste. A bit rougher on the palate but an easy enough finish.
very smooth
my favorite bourbon - sweet on the nose, incredibly flavorful palate with caramel and vanilla, and a great smooth finish. this is my go to and the whisky i show to people who are looking to get into whisky.
Very smooth, no hard bite after taste. I would buy this again!
So smooth
Superb bourbon. Well balanced, smooth.
Nose: oak, honey, clove Taste: oak, cinnamon, clove, vanilla, red apple, medium finish with leather
Sweet and smooth. Kind of too smooth and missing other flavors.
Best bourbon there is. Especially for what it costs. Eagle Rare can easily stand up to the big $150 bourbons.
This is my go to bourbon, especially if I am offering to folks who may not go for whiskey. So smooth, and with an interesting blend of sweet vanilla notes and oak-y flavor that I always poor a little more than I should when I pull this bottle off the shelf.
Consumed neat. Just a damn good bourbon.
Too sweet
I found the candy notes to be not as satisfying of a bourbon sweetness, but this was a fairly popular one with my friends in a blind tasting. Overall solid dram.
Favorite Mid-tier Bourbon. This will be served at our wedding.
Very nice, especially for the price!
This is the smoothest bourbon I have run across to date. Great straight or mixed in your favorite cocktail. If it was any smoother, it would probably be illegal. Not too sweet and not bitter. It has just enough bite to leave no doubt about the fact that it's the real deal. If you like bourbon, you'll love Eagle Rare.
Like it . Its It's a very solid safe go to if you're bringing it to the party to share.
Smooth like butter. This one is good anyway you like to drink your whiskey.
Good every day bourbon
So smooth, the best I have had.
One of my favorites, and at a great price!
Top notch. Affordable and provides great flavor and smooth sipping quality. Love this.
Amazing deal for the price.
One of my favorite's along with Buffalo Trace! Very smooth with caramel notes. Will always keep this one stocked in my private reserve.
Buffalo Trace (those crafty mad-men in Kentucky) took bourbon, and aged like scotch. The result is a more refined flavor, and texture that only ten years can provide. Oaky, sweet, smells of vanilla; a fine spirit for the fine lady and gentleman. It has enough strength to push you over, yet has enough restraint to allow you to enjoy it. It's not easy to find. And when it IS on the shelf, its gone quickly. $30-$40 is the average price for a bottle, and it is money very well spent.
A wonderful bourbon that's surprisingly cheap for how smooth it is. There are a lot of sweet and spicy notes that are well balanced.
Great for its price point
It definitely falls in line with the other Buffalo Trace bourbons with slightly more refinement than the basic Buffalo Trace bottles, but not as much complexity as the Blanton's Original. The profile is less on the sweet spectrum and more on the spicy side to me, but just as smooth as what you'd expect.
It definitely falls in line with the other Buffalo Trace bourbons with slightly more refinement than the basic Buffalo Trace bottles, but not as much complexity as the Blanton's Original. The profile is less sweet to me, but just as smooth.
This is my favorite all around bourbon. This is sipping stuff at its greatest. Lucky to have found it in my area as the distributors are stingy with it.
A really solid whiskey for such a modest price point
Agreed. Deserves way more credit than it gets.
Load more reviews
Back
A Dram for Your Thoughts
Cancel