Authenticity Guaranteed
We guarantee every product we sell is authentic.
Free Shipping
Flaviar Members get free shipping on their orders.
Buyer Protection
Money-back guarantee if things go wrong.
X marks the Jackpot.

Welcome to Barbados. The Caribbean paradise known for sea, sun and sand is also home to another treasure – Rum. Did you know that Barbados is widely regarded as the birthplace of this delicious golden nectar? Barbados first started making Rum back in the 17th century and remains the place to go if you want the sample the very best the Rum world has to offer. And that's exactly where we're taking you.

At Bumbu Rum Company, they pride themselves on making their products as authentic and traditional as possible. Their Rum is based on the original recipe created by 17th century sailors of the West Indies, who blended native Caribbean ingredients into their rum and called it "Bumbu" – the original craft spirit. Using the same natural native spices and no artificial additives, distilled in small batches and blended by hand, their Rum is an authentic revival of this piece of Carribean history.

Almost 400 years of experience in the distillation process is no joke and Bumbu Original Rum is a testament to that. The payoff is a work of art in style and substance. What does that mean? Well, the extravagant bottle with a big X on the front is truly stunning. Just look at it. But only once you pop the cork, can the real adventures begin.

The Rum is crafted from first-class sugarcane that's been gathered throughout the West Indies and aged up to 15 years in Kentucky Bourbon barrels. This is a super smooth sipping Spirit with stellar balance as well as complexity and represents everything you could possibly want in an ultra-premium Rum. Every little thing about this product just screams Q-U-A-L-I-T-Y. Except the price. The price is right and then some. Jackpot, baby!

Category

Style

Region

Country

Alcohol

Distillery

Age
Flavour Spiral™
About The Flavour Spiral
What does Bumbu The Original Rum taste like?

The Flavour Spiral™ shows the most common flavours that you'll taste in Bumbu The Original Rum and gives you a chance to have a taste of it before actually tasting it.

We invented Flavour Spiral™ here at Flaviar to get all your senses involved in tasting drinks and, frankly, because we think that classic tasting notes are boring.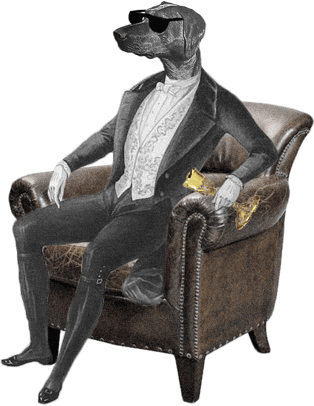 Dog Dogson's
Smartass
Corner
A little bit of etymology; nobody really knows where the word Rum comes from. Most popular suggestions are: Rum (the Romani word for potent), Rumbullion (an uproar), Saccharum (sugar in Latin), Rummer (a Dutch drinking glass).
Tasting Notes
Appearance / Color
Chestnut gold.

Nose / Aroma / Smell
Caramel, vanilla and a hint of oak.

Flavor / Taste / Palate
Chocolate, banana with notes of cinnamon throughout.

Finish
Smooth, sweet and light.
More drinks we think you'll like
Ratings & Reviews
Outstanding flavor, in a drink or sipping.
So amazingly smooth and bursting with flavor. Bananas, butterscotch, vanilla, oh my.
If you love coffee you will love this! Chocolate sweet and a hint of smokey at the end
Very smooth, light and bursting with flavor. Best rum I've tried.
I love it It is very smooth tasting I am going to purchase some more. Everyone who tasted it love. It is defiantly a relaxing drink
Best rum I've had so far. Extremely smooth. Great vanilla flavor. But does not over power the rum. Equally great by itself or mixed. This is one bottle I will always keep in my cabinet.
Great
More of the high-end rum..... definitely will buy it again
Ok this Rum is the best so, in fact I reordered a second bottle SMOOTH. RICH, TONS OF FLAVOR straight or slightly mixed. don't want to cover up the taste
Very good!
Really really smooth and kind. It smells amazing and tastes like I should be on an island somewhere.
Smooth, but still a touch sweet. Great if you want something a bit on the sweeter side without going whole hog.
This is an amazingly smooth and easy sipping rum. You haven't tasted rum until you had this rum.
Far better than the Plantations 20th Anniversary and at a better price. I found all but the banana flavor tones, smoother then the Plantations too. Looking for a pretty good sipping rum this hits the mark.
Loved it; sweet smooth banana and vanilla like having dessert on an island
It has a very distinct vanilla aroma and flavor. Some of the best rum I've tasted yet and goes great with a mixer of your choice or on the rocks.
Probably the best rum I've had thus far, not very strong percentage wise but it will make up for it by how easy it it to drink an entire bottle, extremely smooth and I recommend drinking it straight, maybe with some ice
Sweet, smooth, complex
I'm more of a scotch, bourbon but for Christmas my friend is a rum enthusiast. So this was a great gift and when shared he liked it, i liked it but most of all, the ladies loved it. When I say sweet I mean bonbon sweet. So perfect for after dinner instead of dessert. It's like the high society of caramel tasting :)
I bought this on the recommendation of a colleague and he didn't steer me wrong. This rum is perfect for a cold night in front of a fire or sipping during dessert after an amazing dinner. It's very smooth with a caramel start transitioning to deep vanilla. It would be worth it at a higher price but is a steal in the moderate range.
Heavy vanilla flavor, super smooth and complex. Well worth the money.
Best. Rum. Ever.
A little sweet, but definitely a thumbs up!!
Very tasty, flavorful rum! Easy to sip neat and works well with fruit juice. Definitely found a new favorite here!
This rum is the most fragrant rum I've ever had. You can smell the aroma of coconut and bananas before you taste it. My new favorite rum.
Absolutely delicious. Geat for sipping on it's own and amazing as hot buttered rum for the holidays. I don't foresee this bottle lasting long in our house.
Without question, my favorite rum. Don't just take my word, 6 of my neighbors will commit to this as well. Banana, vanilla, and multiple different flavors/notes of sugarcane can be pulled from this rum. Remarkable!
Great rum to sip neat or over ice perfectly sweet.
Just too sweet and syrupy for me and low ABV May wife loves it though
Straight butterscotch!
Absolutely delicious
Tasty, like a carmel apple!
Great Rum. Smooth and great for sipping. I really noticed the vanilla which is why I purchased it
Great rum for drinking neat, has just a bit of spice. The price and sugar content make it great in cocktails as well.
Very smooth tasting. The banana and chocolate is very apparent.
OMG... the butterscotch aroma and smooth finish make this heaven in a glass!
The smoothest most rum-y rum I've ever tasted. Enough can't be said about how smooth and DELICIOUS this rum is! We will buy more. And more. And more . . .
Sweet and smooth. Full vanilla note
Smooth butterscotch
If God had bathwater, this is what it would taste like. This stuff is like crack in a bottle. I get upset when I drink it because I know I am that much closer to it being gone. That may be a personal problem or functioning alcoholism coming to the surface, but that's really me working through my own issues. It has solid caramel and vanilla notes and hoes well as a sipping rum or with your choice of Cola. Good lord, just typing this is making me crave it right now. Its like some dark magnet pulling me ever closer, a gentle lullaby, calling to my soul. Whispering ever sweeter nothings to me like a siren to a sailor I succumb, I give in....
Smooth and easy to drink. Just too sweet for my taste. I'm passing it along to a friend. But the rum is good, the bottle is really cool too.
Very smooth!
Fantastically smooth! Tastes like buttery cream with a hint of vanilla. Delicious.
Excellent
This is an outstanding rum! The flavors are very complex with the base caramel but also banana, cinnamon and other spices. It's a steal at this price!
Great sipping rum. Not too sweet but has a nice vanilla taste. The smoothest rum I have ever drank. Worth a try
Warm and to the point -
I was shocked at the aroma and flavor of this amazing rum! I smelled it and told my wife (who hates rum), "This smells like caramel!" and handed it to her. She smelled it and her eyes lit up, and she immediately took a sip and said, "And it tastes just like it smells! I could sit and sip that all night!" -- again, that's coming from a no-kidding, NON-rum drinker. This is like drinking alcohol-infused Werther's candy. Hands down the best rum I've ever had - but I love caramel/vanilla flavors in my drinks.
TRIE THE BUMBU RUM AND IT IS REALLY TASTY, MY JNEW FAVORITE!!
Best rum on the market. Smooth, sweet and easy to drink without mixing.
Delicious and smooth
Very smooth rum with hints of banana and vanilla. It's delicious straight as well as mixed with a splash of cola. A new favorite.
Smooth not too sweet prince of vanilla and oak
This is so far my favorite rum to mix with Coke. Tastes great alone as well.
This is a very smooth, easy rum to drink. It is not a traditional rum flavor.... it is more. I was able to taste the vanilla and caramel faintly. I will purchase again.
I was very excited to try this rum but first things first. The bottle is awesome and looks like it came strait off of a pirate ship. The first smell is very sweet which was new for me when it comes to rum. The first sip started off just like it smells, sweet. Next I got a rubbing alcohol taste as if I was drinking cheap vodka. It taste like someone mixed cheap cough syrup and vodka in the bottle and shook it up. I drank it strait so hopefully it's better mixed. I would not buy this again unless I wanted a cool bottle to display. I'll stick to the Afro rum which is actually the way rum should be.
Is freaking AWESOME! Everyone whos tried it has wanted their own bottle! Will buy this again!
Very clean but yet sweet enough to drink near!
Best sipping rum, sweet and smooth.
Absolutely the best sipping rum. No need to mix, just add a cube of ice and you're set. Top note is vanilla without tasting artificial. Has a sugary finish, but, not overly sweet. One sip and I was transported somewhere warm and calm.
Best Rum so far...
Beautiful color and smells like a decadent dessert. Hints of banana and caramel, both on the nose and the tongue, but not particularly sweet. Watch the bite at the end. This is my new favorite Rum and everything a Caribbean Rum should be.
A little sweeter than I am used to but I quickly acclimated. The flavor spiral is right on the money. A very good and well priced drink.
Delicious supper
Perfect for sipping or mixing! Great flavor and smooth finish! Definitely a must have at home!
Absolutely the nicest sipping rum - can try enough of it.
So sexy
It is a classic, rich, dark rum with an intense nose, while a balanced palate, leads to a long & sweet death.
Not too sweet. Not really sweet at all. No cloying after taste. Great flavor, very good mouth feel. All in all an excellent sipping rum. Not a mixer. Stands perfectly solo. Three fingers and a solitary cube of ice and I'm a thousand miles south of here. I will definitely be sure to keep this on hand.
Smells like bananas foster but doesn't come across super sweet very very good sipping rum.
Absolutely delicious sipping rum with hints of toffee, vanilla and banana
Easiest, most delicious drinking rum I've had.
A great rum, sweet flavors, can drink alone or good for mixes.
My favorite rum on the planet. Great straight or over ice. Banana, caramel, vanilla strong on the front end, sweet, with a smooth finish.
Nice Flavor, a little liqueur style
Goes great with goslings ginger beer while sitting on the beach
A bit too sweet, very heavy on the vanilla. But easy to drink on its own. A bit too easy. None the less, very good mixer. When mixed with coke, reminds me of the old Vanilla Coke.
Very fruity and sweet, with a lot of bananna in it. Nice for ladies :)
A really well finished rum. One of the best I have had the pleasure of this year
we loved it
A lovely little rum in a great bottle. Smooth vanilla, fruity notes and oak. Like being lovingly hit in the face with a marshmallow. My wife absolutely loved it and I will add it to our wishlist.
Too sweet for my taste
One of the best rums I've tasted, really smooth
Load more reviews
Back
A Dram for Your Thoughts
Cancel