Benromach Distillery
Distillery
Founded in 1898
Benromach is one of the easier distilleries to get to since it sits on the banks of the Burn of Mosset, right off Route A96. It is technically in the Speyside district, but in the far northwestern corner by the sea, miles from the River Spey, and just feet from the River Findhorn in the Highlands.

Duncan MacCallum was working at Glen Nevis Distillery, and F. W. Brickmann was a spirits broker in Edinburgh. They got together in 1898 and founded Benromach Distillery Company. Of course, students of Whisky history will instantly recognize how terrible that timing was, just at the start of the Great Whisky Recession.

They opened and closed their doors in the same year -- 1900. Harvey McNair & Co. purchased the facility in 1911, and returned it to full production. In the years since, the distillery has closed and re-opened several times as it changed ownership, faced world wars, and tried to modernize.

In 1993, they were purchased by Gorndon and MacPail -- an independent bottler that was turning their cash-flow into production ownership, and notable single malts. The label was successfully relaunched once again, with an official ribbon-cutting by HRH Charles, the Prince of Wales in 2004.

Boom... ten years later, with the first release of the new single malt, the accolades and awards begin-- including a "Best Speyside Single Malt - 12 Years and Under" at the World Whisky Awards in 2014.

Benromach is decidedly low-volume. If they pulled out all the stops and cranked everything up, they would max out at less than 250,000 liters. But they are just getting started again, and are nowhere near that level now.
Flavor Spiral™
About The Flavor Spiral
What does Benromach taste like?

The Flavor Spiral™ shows the most common flavours that you'll taste in Benromach Scotch. It's based on all Benromach drinks in our large database and gives you a chance to taste Benromach before actually tasting it.

We invented Flavor Spiral™ here at Flaviar to get all your senses involved in tasting drinks and, frankly, because we think that classic tasting notes are boring.
Distillery Details
Country

Region

Established

Owner

Type

Number of stills

Visitor center

Status

Address

Benromach Distillery, Invererne Rd, Forres, IV36 3EB, United Kingdom

Phone

Website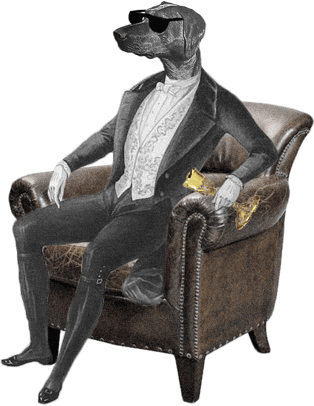 Dog Dogson's
Smartass
Corner
For Gordon & MacPhail, Benromach is a lobor of love. They have been running their independent bottling business for over 115 years. They purchased Benromach after issuing several of their private releases from there. They continue to invest heavily in this, their one and only distillery.
About
Speyside
Glens a plenty, history in abundance - that's Speyside.
The most densely populated Whisky region in the world sits in a
fertile valley of rivers and glens
. Home to
over half
of Scotland's distilleries, malts from these fifty or so
Speyside distilleries
are hard to summarize, as there's a lot of
flavour variety
.
One thing we can say is that they're known for being frugal with peat and lavish with nutty fruit flavours. Apple, pear, honey, vanilla and spice all have a part to play in the
Speyside Whiskies
. Speyside Whisky also knows its way around a Sherry cask.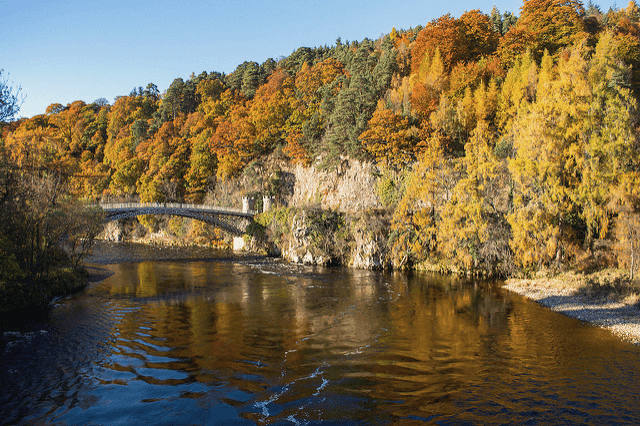 Video transcription
Michael: Speyside is in a beautiful part of Scotland, up in the northeast. Gordon & MacPhail was established here back in the 24th of May, 1895. In the first year of trading, a young apprentice at the age of 14, John Urquhart joined the business. That was my grandfather. And he worked with the business, in all areas, eventually becoming senior partner and sole owner in 1915.

His passion for the Whisky industry goes before him. His son, George, joined him in 1933 and in the early 1900s, when they were laying down Whisky to go mature in bottles as a single malt Whisky, they were thought to be eccentric by others in the industry because they could have sold that Whisky as a blend at a younger age and made the money quicker. They could have made their money two or three times at the time that the Whisky matured as a single malt. But they had that passion for looking to get the best out of a Whisky. They could see the potential of Whisky's been bottled as a single malt Whisky. It's a passion that's transcended three generations.

I'm Michael Urquhart, part of the third generation of the Urquhart family to be involved at Gordon & MacPhail.

Laura: I'm Laura Urquhart and I'm a member of the fourth generation to be in the business.

Stuart: I'm Stuart Urquhart. I'm a member of the fourth generation of the Urquhart family to be involved in Gordon & MacPhail. When John Urquhart starts out with Gordon & MacPhail and then George Urquhart joined in the early 1930s, their ambition was always to own a distillery, a wish, a desire of both my grandfather and father.

Laura: They had a rich heritage of maturing Whisky. And it was always my family's dream to own a distillery so they could actually make the Whisky as well. Michael: This ambition kind of sat there quietly for a long time. We were very particular of what we were looking for. But eventually in 1993, we managed to go and buy our distillery here at Benromach in Speyside. Benromach itself has been around since 1898. They've been making Whisky there most of the time. But when we bought Benromach Distillery in 1993, they've been closed for 10 years. So all the equipment in that time had been taken out. We basically had the water supply and the building. So we could start like an artist with a blank canvas.

Ewen: My name is Ewen Mackintosh. I have devoted my whole career to Scotch Whisky. I joined the company straight from University, at a time when George Urquhart, Mr. George as I knew him, was still working in the business. My official title at the start was quality controller. I work with our fantastic library of old Whisky samples. The opportunity to learn by experience was invaluable and that was an area I developed at a great pace. Once we bought the distillery, we had a great opportunity to really reengineer the distillery to the style of Whisky that we wanted to produce.

Michael: Build on the characteristic of Benromach, Benromach's always had that lovely, fruity, sweet taste with a hint of chocolate. We're a traditional business. We're a traditional family and we've always looked to go back to the way things were done. We wanted to go back and make a traditional Speyside Whisky. Stuart: I remember vividly when I started, a Speyside Whisky was described as a Whisky which was elegant, fruity, but had an element of smokiness to it. Some of that smokiness has disappeared from Speyside.

Michael: Part of the 1960s, the malting went on at the distillery itself. Distilleries were in rural areas. So to go and dry the malt, they were using fires that were fueled by coal and peat. And that slight hint of smoke comes through in a delicious way. And that's what we wanted to go and recreate into Benromach, to capture that essence of the bygone days. We could do this. We knew this because we look back through our stocks of Whiskies. Because we've been laying down Whiskies from the majority of distilleries in Speyside for over 100 years, we really have an unrivaled, unparalleled selection of single malt Whiskies. Scotland's [inaudible 00:04:14] with history in one place. We could go and look at these Whiskies and see how they developed year by year, decade by decade.

Ewen: Looking at Whisky samples, then understanding how that Whisky was produced at that distillery, being able to actually capture the best of everything and put it into our distillery was just unique and very exciting.

Keith: I'm Keith Cruickshank. I was the very first stillman here at the distillery. Coming from the Speyside region, my family all worked in the Whisky industry. My father was 28 years as a warehouseman. My brother was the same. Myself, I'm the manager. We had the task of starting a distillery from scratch, very seldom do you get the opportunity. This is a very traditional distillery, probably the type of distillery you would have had maybe a hundred years ago. We buy the finest malted barley, grown and malted in Scotland to our specifications. We draw our water source from the Chapelton Springs. The distillery's been drawing this water for over 100 years. We use an old brewer-style on distiller style yeast. We are the only distillery possibly in Scotland that still has a combination of distiller's yeast and brewer's yeast.

You just think about richer flavor into the fermentation process. We've got two copper stills, as you can see behind me, traditional double distillation and copper pot stills. That's to give us our strength and quality. We don't have any temperature gauges here. We don't have any pressure gauges here. It's a manual distillery where you can control it by the skill of the stillman because every distillation is just that little bit different, which is a method to be handed down from generation to generation. It's all done by touch and feel, by sound, and especially by sight. Nothing happens here unless the stillman makes it happen. It's almost like a fourth ingredient. There's barley, there's water, there's yeast, and most importantly, there's us. We hand-fill every cask at the distillery.

Stuart: At Benromach, we have a good wood policy which means that we'll only use first-fill casks. We use a mixture of bourbon and sherry casks. We specify the turn level within each cask and we specify the type of oak cuts used. This allows us to get consistent in flavor and also to get the middle characters we're looking for time and time again. Dunnage warehouses like this one are the traditional way that Whisky has been matured. After it's made, I look after it and check it until point of bottling. It's all about environment and humidity. Our soils allow the right balance of humidity to develop in a warehouse.

Michael: This is where 2000-year flavor comes from, your sweet characters form the oak and everything, it gives its flavor, its aroma, and noticeably the color. Every year, you lose two and a half percent and this is the lovely Angel Share, as it's called. In the northeast of Scotland, we have a lot of happy angels up here. That's for sure.

Laura: The distillery reopened in 1998.

Ewen: I was present when the first spirits ran off the stills with members of the second and third generation of the family. To see the fruits of that labor, the first Whisky that Gordon & MacPhail ever produced, the delight in tasting the Whisky and saying, "We created that," is fantastic.

Laura: At the opening of the distillery, I remember how proud and passionate my family were. That kind of pride and passion should be infectious.

Michael: Incredibly humbled to be able to say, "Yeah, I was part of the team that created this."

Keith: When we start producing, 10 years' time from then was a whole millennium away. I've been at this distillery for 15 years now. I'm the distillery manager at Benromach Distillery in Forres. When you pick out the first bottle, that was a very proud moment. That is what we do it for. It's very personal to me, and as to the guys as well, because there's only three of us here making the Whisky, so every bottle of Whisky, there's maybe just a little bit of us in that bottle.

Michael: It is very much a long term vision, what we do. You can only be a custodian for a certain amount of time.

Ewen: My role is very much about the here and now, but also very much about the future as well.

Keith: I've been lucky because in my career, there's a lot of old heads I've worked with and they've passed it down to me. So I'm not saying I'm an old head now, but it's great to be able to pass on my experience to new distillers.

Ewen: It's vitally important that the philosophy of the business continues. Now we have five members of the fourth generation in the business.

Laura: Working for a family business isn't just a job for a small period of time. It's your life's work.

Stuart: Being part of the Benromach family is special and we're very proud to do what we do.

Michael: It's part of our DNA and essence, Whisky. Some people say it's in our blood. The spirit is, certainly. We are all the different generations, just custodians of a period of time. But there is that wish, that will, that passion to continue making Benromach as a classic Speyside single malt Whisky.