Price, Shipping & Taxes may vary by state and will be recalculated at checkout.
Authenticity Guaranteed
We guarantee every product we sell is authentic.
Free Shipping
Flaviar Members get free shipping on their orders.
Buyer Protection
Money-back guarantee if things go wrong.
Balcones Texas Single Malt Whisky is a non-chill-filtered, 53% ABV bottle of Lone-Star awesomeness.

You just have to love the charming, independent, and rebellious spirit of Texas. Balcones Distilling is based in Waco — just about half way between Dallas and Austin. Texas is a big state, and they like everything big… big steaks, big trucks, big hats, and big flavors. Balcones is still a small distillery (thank goodness!), but it is filled with big ideas.

They hand-make a range of Whiskies, Rums, and mysterious fiddly things, all of which are unabashedly crafted with the big flavors they love. But just because these Texas Spirits stand up and yell "Yeee-Haw!" doesn't mean they they don't have all the serious craftsmanship and quality you get in the big city or the fancy-dancy capitals of Europe. These Spirits are top notch, and they have the awards to prove it.

To say that Balcones Texas Single Malt is an "award winning" Whisky is like saying Jennifer Lawrence is mildly attractive or that New York has a professional baseball team. Many distilled Spirits are perfectly happy with three or four industry awards so that the marketing team can post silver and gold images on the website. In comparison, Balcones Texas Single Malt Whisky is darn-near a phenomenon, winning more 50 — fifty! — awards. They have more bling then Mr. T.

The fact that a world-class single-malt Whisky can be born in Texas still surprises some of the elitist snobs who care more about Gaelic and French-sounding names than they do about the dram. For the rest of us, Balcones Texas Single Malt Whisky is a non-chill-filtered, 53% ABV bottle of Lone-Star awesomeness. The score is Balcones 50, Whisky snobs 0.


Category

Style

Region

Country

Alcohol

Distillery
Flavor Spiral™
About The Flavor Spiral
What does Balcones Texas Single Malt Edition taste like?

The Flavor Spiral™ shows the most common flavors that you'll taste in Balcones Texas Single Malt Edition and gives you a chance to have a taste of it before actually tasting it.

We invented Flavor Spiral™ here at Flaviar to get all your senses involved in tasting drinks and, frankly, because we think that classic tasting notes are boring.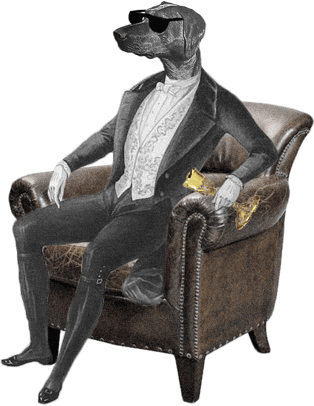 Dog Dogson's
Smartass
Corner
Bourbon set of rules refer to manufacturing method rather than location. It must be matured in new and charred casks of American white oak. No colouring or flavoring of any type is allowed. It must be matured for at least 2 years, if a bottle does not bear an age it is at least 4 years old. The mash bill must contain at least 51% corn.
Tasting Notes
Appearance / Color
Rich Mahogany
Nose / Aroma / Smell
Baked stone fruit with pear and banana.
Flavor / Taste / Palate
Full-bodied and silky-smooth, dark toast with sweet butter and orange marmalade.
Finish
Long and balanced, with toasted caramel and baking spice.
More drinks we think you'll like
Ratings & Reviews
Has not been my favorite, a little heavy on the smokey taste but the spice was nice.
I enjoy this more every time I taste it.
Nice balance,sweet with a nice spice also
Not bad but not my favorite. Surprisingly, I did not get a lot of caramel. A little peppery on the tip of my tongue, some butter and pear on the finish. No orange or marmalade, thankfully, no banana. Surprisingly, I got some tobacco scent... like an unlit cigarette.
Buttery banana very sweet vanilla!
Very tasty, slightly too spicy for me.
Very smooth, i expected more burn with it being so strong, but was pleasantly surprised. Sweet and buttery with a toasty finish. Would recommend.
Absolutely delicious
I liked the Carmel Taste at the beginning and the fruity flavor at the end.
Strong scent of pears and a taste of orange marmalade finishing with a pleasant lingering sweetness.
Carmel and molasses in the nose. Dried fruit and apples with a hint of spice. Finish is nice but not excessive. I am enjoying this more with each tasting.
To start, I'm not a scotch drinker and keep looking for one that is not wasted on me. That being said, this stuff smelled horrible and tasted worse. I sent it to a friend who does like scotch and he said it tased like a young American attempt at a single malt with too much alcohol. I would not buy this at any price, nor would my friend.
Great taste! Not the burn expected from a 53% great notes and great nose! Delicious!
Not much of a nose, but wow - what a great tasting whiskey. Shocked to see such a low rating. This is up there with Angels Rye.
barrel spice oh yes
Great taste, smooth and has a nice burn going down. Taste completely changes when you add ice and you can taste the pears, apples and honey. Excellent American Whiskey! My dad who loves scotch and Irish Whiskey loves this
I'm not that experienced but if you like a buttery taste, you will love this.
Don't enjoy this at all. Aroma, taste, finish. All of it wasn't enjoyable.
I am a Bourbon or Rye whiskey kinda guy. This whiskey, IMAO, had a roasted taste that was too strong for me. Not a bad finish if you feel like waiting for it.
I'm a big big scotch drinker and this was so damn good and a much needed change
Sweet and strong
Quite enjoyable
Sweet and strong
Probably not a fair rating since I'm not a fan of malt whisky. Didn't care for it.
The nose caries sweetness with dark fruits like cherries or currants. The fruit carried though in the taste with raisins and a slight spice bite. A smooth finish leaving some woodiness with dark cocoa.
This had a nice aroma. I didn't notice a lot of flavors during the swish. The finish was okay, I don't like scotch that much, it seems to burn the back of my throat.
Very rich start and smooth finish, would recommend to anyone!
Love it. Very smooth. Good flavor.
Strong, sweet, and spicy.
Reasonable flavor, not as overwhelming on the caramel flavor as I was expecting. Not bad, but not great either.
Very smooth but a unique aftertone that reminds me of banana bread with walnuts. Unlike pretty much anything I've ever tried.
Bit of a hard after taste but smoothed out by fruit. Very interesting!!
I enjoyed this but feel it falls short of my current standard for an American single malt, which is Stranahan's Diamond Peak (around the same price point). I get caramel, grain, spice but a bit of a burn on the finish.
Love the flavor. Smooth and enjoyable at all times.
Absolutely delicious. I am glad that I found this through a sampler.
The caramel and vanilla notes dominates the nose for me. Spicy on the palate with a long finish that grows in intensity. Really liked this one.
Sweet fruit and caramel, but of spice /heat but a long delicious finish
The nose: Vanilla and maybe caramel. It definitely builds heat in the back of your mouth. The taste is smooth and not woody.
Caramel, toffee, and tobacco on the nose. Smooth mouthfeel and nice malty sweetness. Hot on the finish but with a toasty note that lasts a good while.
I dug this.
Very smooth and the spice and caramel played together nicely, I got this in the 12 days of Whiskey tasting box and it is the only one I can honestly say I wanted to buy a bottle of
A rather strong spice flavor with noticeable caramel notes
Fruity scent. With a spicey, strong flavour which mellowed out very smooth and sweet. There's a lot going on within this glass.
I can understand why this is award winning. The caramel front with the sharp back is awesome. The flavors explode in your mouth and leave with a nice tingle as you enjoy the full bodied richness.
Good spice
Delicious from start to finish. Sweet, smooth, fruity (but not too fruity), with a good alcohol burn. A perfect drink for sipping around the fire (either on the trail or in your backyard).
Cowboy's fruit juice
Smooth, a little fruity but not cloying or medicinal. Sweet, toasty finish
Great aroma and finish with lots of tastes in between
Good flavor going down but a bizarre aftertaste, a tad like bile.
Spicy, dusty-dirt aftertaste, but nice finish. Some cinnamon, mineral overtones.
It's alright, it feels like they can't decide if they wanted to make it sweet or spicy.
Smooth to start, but the spicy kick in the middle was a little more than i'd look for in a regular drink.
It starts really harsh and then turns too sweet. It feels like a chore to drink.
This whiskey is terrible. Upon tasting I found it to have a burnt rubber taste...after looking at the spiral this must be the butter taste. One of the worst whiskeys I have tasted yet.
Full, well rounded, just a little too spicy.
No, not for me. Just too harsh. I did not detect any of those flavor notes, except maybe tobacco. Adding ice did not help. Hard pass on this one.
Full bodied and heavily spiced. Good but not for me.
Oh I love the toasted bread flavor on this. Strong spice in the beginning but taste of buttered toast at the end. Nice surprise for me.
Not for me. A little harsh to be enjoyable for my taste. Ice helps tone it down a bit but still the flavor is just not for me
Didn't like this one, too harsh for me.
Nose has a little alcohol smell to it. Strong flavor, you really taste it all. Real spice kick.
This buttery smooth start is immediately met with a toasty delicious finish. This is my favorite of the Texan Spirit tasters and will be the bottle I add of the three.
Very interesting whiskey. The nose was lots of butter and spice with some sweetness from the pear. The taste started out all caramel, but then switched to spice after a few seconds.
Enjoyed the flavor profile. Perfect nodes of fruit and caramel.
Too Strong!!
Very good. But more spice than I like but otherwise nice to drink
I loved the smooth transition from sweet to spicy
I absolutely loved this - really a great American whiskey.
This had a strong alcohol burn and was very spicy and buttery for me. I couldn't taste the all fruit notes from the flavor spiral either unfortunately. Very rough
Very smooth!
Enjoyed every sip start to finish. Definitely on the sweet side. Smooth all the way through. No smoke. No harshness. You can taste all of the ingredients clearly and it's very pleasant and refreshing.
Nice single malt, tastes of caramel and some light spice. Smooth drinking, easy after taste with very little sweetness. Not much to the complexity to this whiskey, a good choice on a cool evening.
Awful! Almost worse than the Blue corn
Color is a dark copper, with red hues. Nose starts with a wash of caramel, moderately sweet. Notes of malty vanilla and subtle fresh fruit are also present. First sip is a nice mix of caramel and spice, with fruit notes and vanilla also in the picture. Mouthfeel is a little thin, but the flavor is not. Additional sips add additional layers of fruits. Finish is an extension of the spice with a sweet background. Overall, very impressive offering in a young and upcoming style.
A little bold.
Strong alcohol, very rough.
Enjoyable. Spicy and sweet (crassly, like a "cinnamon red hot" candy). Beautiful amber color. Not quite my style, but a lot of fun, and tasty. Great holiday dram.
Very chocolaty. Sweet too. Malt a little more than I want.
Sweet, sherry, butter, caramel, cinnamon. Full-flavored and delicious!! Great with some ice. Smooth burn on the finish. Putting this on my wish list.
So much here. Hot from spice and alcohol, pear and something else. Three drops of water mellows it a surprising amount. Three more for spicy caramel. That's about all I get. Spicy caramel, hints of pear. Smooth, but too spice forward for my taste.
Very smooth, but the alcohol content may have overpowered the flavor a bit.
Amazing
Delicious.
The chocolate notes so unique and refreshing but not overpowering.
This was a tremendous single malt. Swirled around, it revealed a number of different flavors. Very deep and delicious.
I have followed this distillery since its inception. This single malt offering is worth the search.
53% yep you can feel it, caramel and pepper spice, I recommend a few drops of water if you want to get a feel for what it has going on under the pepper.
Aroma: hints of smoke, malt, and sweetness quickly overwhelmed by alcohol. Taste: subtle sweetness giving way to warmth. Hints of spice, toasted malt and wood. On ice: sweeter, toasted malt, hints of butter like creaminess. Not half bad! Compared to other Balconies, I like this over all. Would be happy in my collection.
Absolutely delicious. It has a wonderful, complex sweetness on the nose that took me several tries to figure out. I was getting maple initially, and after a few more sniffs it turned into baked brown sugar, like you'd get in a crumble. After deciding it wasn't either of those I finally realized that the slight bitterness at the very end of the nose made me think of fresh baked cinnamon walnut Rugelach. Still sweet like baked sugar, but with a hint of nutty ness and bitterness. Some of those flavors were still present on the taste, which was again, complex. This is the type of whiskey I'd be content to just sit and smell for hours. I'm looking forward to sitting with it for a while to unlock the taste as well.
I'm surprised how much I liked this. I had a glass and it was good at first. I had the rest a few days later and was blown away by how much I liked it. Complex and easy drinking and a phenomenal aroma. One of my favorites now
Not bad. Can't claim the flavor spiral gets this one. I'm getting some sour, some smoke and tobacco, maybe a little banana. It's good.
I've had a few whiskies from Balcones and this is my favorite so far. The brilliant blending of the spice and caramel, complimented by the butter, pear and banana make this one to savor and enjoy. Not too sweet though...
Loads of pear in the nose and taste. A great change of pace to my traditional Bourbons.
Bold
Oak, caramel nose. Complex spirit with notes of fall spices and cinnamon baked apples.
Loved it. Super Carmel nose. Great sipping whiskey.
This whisky is an awesome flavor explosion
7.5 might be more right. Tastes good, smoky, nice caramel body. Don't mind rounding up to 8.
Bold Texas style - big flavors with an alcohol punch. A nose of baked brown sugar, caramel and a whiff of fruit juice. On the palate it shifts to cherries, malt and smudge of mesquite. The alcohol sizzles the tongue. A good regional representation.
Good- spicy. May be a repeat.
Very nice.
A Texas single malt? Nice work from the Lonestar state. Very well balanced. Enjoying this. Not as golden and smooth as a Single malt Scotch but. Wet good.
It is an outstanding, intense, non-chill-filtered, American Single Malt Whiskey with a rich birth; while a full & silky life leads to a long & bold death with notes of toasted caramel & baking spice.
I'm really glad I found this distillery, this and the Rumble are amazing of course in different ways. This, like Nikka Whisky from the Barrel is the best of two whisky worlds where scotch meets bourbon. I'm trying the 100 proof rey next! Excellent.
Just weird. Taste reminded me of old shoes. I know they put a lot into this so I won't give it too bad of a rating. Taste is subjective anyway so take my review with a grain of salt.
Good stuff here! I love the spice to give it some kick but it's got a complex flavor that lasts through the swallow. Very pleased!
I love all Balcones products. I'm a Texas native, and it lives up to being from the lone star state. A strong and proud sipper. Not for the faint of heart.
Great flavors of caramel and orange. Just a little harsh for my taste.
Nice aroma was excited to try but disappointed too spicy hides what could've been a very enjoyable whiskey, did have a nice finish though.
Very nice.
This is easily my favorite American Single Malt.
hint of orange , very smooth, spiced finish
This hit most of my buttons for a thick, solid bourbon whiskey. Such heavy caramel, barrel toast, and citrus flowing through. The butter on the mouthfeel really carried it all. Good stuff.
Nice and smooth! Perfect drink to end the day
Loved it; very buttery and thick, long sweet marmalade finish; like a fall/autumn dessert whisky
Love this. It's smoother than a Texas river stone and warm on the tongue and the finish is fruity and just slightly spicy. This is delicious.
Full flavored but still smooth.
I love it. Spicy start and a smooth finish.
Awww man, almost a 10. So good.
Excellent for an American single malt! Rich with a spicy citrus flavor and a Caramel flavor and leathery butterscotch finish.
My bottle was bitter and left a burnt aftertaste. The nose was wonderful, and I had high expectations... but I was disappointed. I understand that there was a falling out in the operations at the distillery, and this may have been the result. Oh well... win some, lose some.
Very young but Darn good...
I had one of the first editions of this, and finished the bottle with friends in one night. Exceptional. This craft single malt is unlike other single malt scotch whiskies, a bit sweeter and heavier on the wood taste wise.
Tasty but overpriced.
Love it! Like having a peanut butter & jelly sandwich near a brush fire on a Texas summer day
Very strong smell but when tasting it has an excellent smoothness to it that makes you want to have more
Balcones won all of these kudos using product from master distiller Chip Tate. There was a family feud at Balcones (See the New York Times) and he was ousted from his own distillery! This is product from one of his assistants, who took over the distillery. Not sure how good it will be, and the lineage doesn't really apply since it was a product launched after the feud. I can say that their Baby Blue's latest incarnation is not quite up to the same standard as the stuff that was winning medals in London and elsewhere.
Strong with a lot of heat
Flavors in reverse. Smokey start and a sweet finish. If I could only drink one whiskey for the rest of my life it would be this one.
Non chill filtered, higher ABV, single malt from the Lone Star State! Rich buttery goodness this! Smooth, sweet, rich red fruit and it finishes long; which is a very good thing!
The whip and cigar are good together for skin stimulus
Load more reviews
Back
A Dram for Your Thoughts
Cancel