Auchentoshan Distillery
Distillery
Founded in 1823
Auchentoshan Distillery is located just outside of Glasgow, directly on the banks of the Clyde River, as it spills into the Firth of Clyde -- just about as industrial and Lowlander as you can get.

Surprisingly, there are very few confirmed sources of historical information about this famous distillery. We do know that it was founded in 1800, but while other shops post grainy photos of their founders bringing in the sheeves, the folks at Auchentoshan Distillery keep oddly quiet about it. It's like they're saying, "Here's our Whisky, now shut up and get back to work you cheeky bastard!"

So we have a big gap in our knowledge which jumps to 1969, when Eadie Cairns purchased the place and rebuilt it from scratch. He did a good job and sold it fifteen years later to Morrison Bowmore, and then Suntory bought Morrison Bowmore, and so on, and so on.

Auchentoshan sounds like the name of a medieval warrior, but it actually translates from Gaelic as "the field in the corner." The locals call it "Glasgow's malt Whisky" because the distillery sits nearby, and it is one of the six remaining Lowland single malt Whiskies left in the world (though a small handful of upstarts are on the way).

Since its founding it has changed ownership several times -- too many to list here quite frankly. But what you really need to know, is that Auchentoshan does four things that make it special: they lightly malt the barley, it never gets anywhere near peat smoke, it's triple distilled, and it's aged only in premium Bourbon, Sherry, Port, and Wine casks.
Flavor Spiral™
About The Flavor Spiral
What does Auchentoshan taste like?

The Flavor Spiral™ shows the most common flavours that you'll taste in Auchentoshan Scotch. It's based on all Auchentoshan drinks in our large database and gives you a chance to taste Auchentoshan before actually tasting it.

We invented Flavor Spiral™ here at Flaviar to get all your senses involved in tasting drinks and, frankly, because we think that classic tasting notes are boring.
Distillery Details
Country

Region

Established

Owner

Type

Number of stills

1 wash, 1 middle, 1 spirit

Visitor center

Status

Address

Auchentoshan Distillery, Dalmuir, Clydebank G81 4SJ, United Kingdom

Phone

Website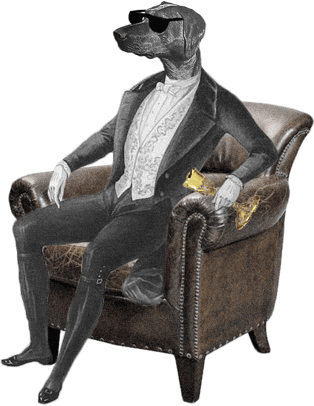 Dog Dogson's
Smartass
Corner
Auchentoshan uses three-part distillation process that is pretty rare in the world of Scotch Whiskies. Also, each still is a little different, so they have three stills -- an odd number of stills is rare too.

There is some debate about the origin date for Auchentoshan. the various dates include 1800,1817, and 1823. But most sources use the 1823 date, so we rely on that.
About
Lowlands
Perching
just above England
, the Lowlands can play truant from peat or salinity.
Triple distilled malts are characteristic of the Lowland region, offering a
gentle, elegant palate
reminiscent of grass, honeysuckle, cream, ginger, toffee, toast and cinnamon.
The Lowlands
are master of the
Whisky blend
and are also known for their
silent stills
, which sadly no longer produce.
Learn more about
Lowland distilleries
.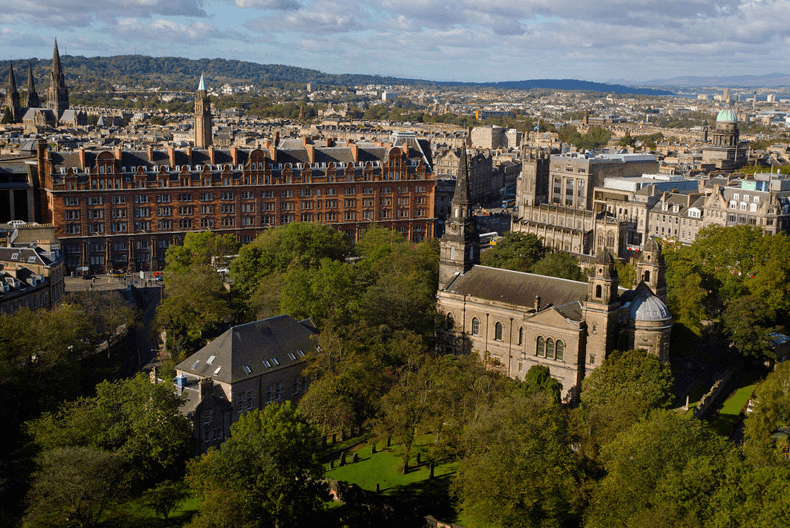 Video transcription
Speaker 1: Auchentoshan Distillery in Clydebank is nearly 200 years old and it's the only facility of its kind across the whole of Scotland that triple-distills every single drop of Whisky that it produces. Attracting more than 20,000 visitors every year, it's one of Clydebank's finest attractions. The Clydebank Post has joined distillery manager Alistair McDonald to tell us a bit about Auchetoshan Distillery.

Alistair: It's pretty straightforward. What we do here is we actually buy in our malted barley, so some distilleries produce their own malted barley, we buy it already malted and what we do is we grind the malted barley to expose the starch. We then mash, the term is called grist, which is just the ground barley. And what we do then, we mash the grist, then create fermentation, we take the malt into fermentation, where the yeast fermentation takes place. It's converting sugar into alcohol at this point and they take the alcohol onto the distillation site. We want to remove the alcohol, the liquor. From there, we will then move on to our filling store and either fill it into casks or tankers.

The casks are filled offsite and then brought back to the site to mature in our warehouses. We actually have five warehouses on site and we have just under 20,000 casks at the moment, maturing on site here at Auchentoshan so it's...[Inaudible 00:01:33] comes back here to be matured on site. Matured in the wine casks for nine years. Very low, this one?

Speaker 2: Yeah, we are literally squeezing the barrel.

Alistair: It's about on the bottom of the barrel, so hopefully I managed to draw a slight sample out here. Oh, don't wanna lose any. There you go. You can see, and it comes with the charcoal and such like in it as well, so we can filter that out for the customer, the visitor. And some of the Whisky clubs they want to keep charcoal floating about in the bottle.

So to call it Whisky, single malt Whisky, we have got to have about 40% alcohol so we can't allow it go below 40% so as you can imagine, some of it has been maturing for 50 years. The rate of evaporation within the wood as well, you've got a rate of evaporation at probably at 1% per year. So you're losing a lot of that Whisky. So, you've only got a select amount left in the bottom of each cask, so that has becomes limited. It's very rare, and we normally bottle that as a limited-edition and, you know, a small batch.

The more you sell, obviously, the higher the cost. In the 1957, that you're seeing in the shop at the moment was on sale probably about three years ago for £2,700. Yeah, it's now about £5,000 a bottle, so the more rare they become, obviously, the more collectible and reflects on the price. You can never tell. It seems to be the least suspecting that come in. Probably the best story I have is there was group in and they actually, I think, were here for a golfing holiday from Taiwan and they went round all the shops. Done the tour and ended up in the shop and bought a bottle of each of the expressions and then when they got to the 50-year-old, they chose a half a bottle of the 50-year-old at £2,600 pounds and said, "Can we have 10 glasses with that?" And they opened that for the bus trip for the rest of the tour. So they kept all the other expressions and opened the 50-year-old which is quite nice to see.

Speaker 1: Expensive gesture, wasn't it?