Arran Distillery
Distillery
Founded in 1995
Arran Distillery is the only distillery on the Isle of Arran, which sits to the east of Islay, in the Firth of Clyde as it opens into the Irish Sea. The distillery is at the northernmost tip of the island, in the small town of Lochranza.

The story of Arran Distillery starts with Harold Currie. Harold was a director of Chivas, and after a distinguished career there he set out to establish his own. Being a student of Whisky history, he knew that the Island of Arran had, at one time, more than 50 active distilleries, including legal and illegal ones.

However, logistics, shipping, and access to barley and wood caused all production to be moved to the mainland. Harold decided to bring the Whisky back to the Island. Isle of Arran Distillery opened in 1995, they are currently winning awards and building a fan base. Cheers to Harold.

Arran uses almost all of their production in the creation of their single malt lineup, which includes 10YO, 12YO, 14YO, and a unique 18YO. There are a few wood changes mixed in there to keep it interesting.

To their credit, their standard strength is 46% ABV -- which most of us think is the perfect "Sweet Spot" to maintain character and flavor, and to hold up to ice. This is a smaller shop, so production is limited to less than 750,000 liters per year.
Flavor Spiral™
About The Flavor Spiral
What does Arran taste like?

The Flavor Spiral™ shows the most common flavours that you'll taste in Arran Scotch. It's based on all Arran drinks in our large database and gives you a chance to taste Arran before actually tasting it.

We invented Flavor Spiral™ here at Flaviar to get all your senses involved in tasting drinks and, frankly, because we think that classic tasting notes are boring.
Distillery Details
Country

Region

Established

Owner

Type

Number of stills

Visitor center

Active

Address

The Arran Distillery, Lochranza, Isle of Arran KA27 8HJ, United Kingdom

Phone

Website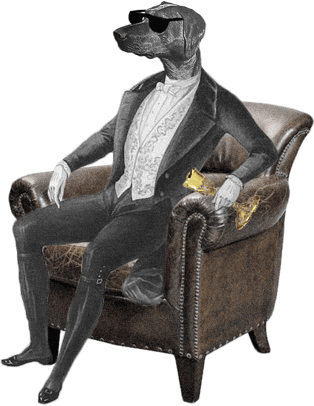 Dog Dogson's
Smartass
Corner
During construction, a rare Golden Eagle nested on the construction site. They halted construction until the eaglets had fully fledged, and were ready to move on.

Arran is the first distiller on the island since 1837, when the "Lagg Distillery" closed its doors.

Harold Currie is very patriotic, and a big fan of Robert "Bobby" Burns, the national poet of Scotland. The Distillery is an official sponsor of related Burns events, and has named special releases in his honor.
About
Islands
There are hundreds of islands scatered arond the perimeter of the Scottish mainland, but only a handful of them -
Arran
,
Mull
,
Jura
,
Skye
and
Orkney
- are home to a distillery.
Island Whiskies
are tempered by saline shores, brewing storms and the purply peated moors. But when it comes to flavours, shapeshifting is an island game. Though most Island Whiskies are
salted by the sea
and you can find plenty of challenging drams full of maritime notes here, some are
sweet and herbal
.
Thirsty for more? Explore
distilleries from the Islands
.
Video transcription
Narrator: This is Loch na Davie on the isle of Arran. This remote Loch is known to have the purest water in Scotland. It rises from a spring and flows over cleansing red granite, eventually reaching the natural amphitheater of Lochranza, the home of the Arran single malt. The isle of Arran is a hidden oasis 60 kilometers southwest of Glasgow. Rugged mountains lie like a sleeping warrior. The waters sweep through the lush interior, out into the mild seas of the gulf stream. The hills and glens have been inhabited since the Neolithic period. Vikings conquered, kings ruled, and generations passed. The water of life first appeared in the 18th century, illegally produced by opportunists dodging high taxes. Many died in bloody conflict. Many drowned smuggling their wares to the mainland. But like us, they've been tempted by the quality of the water and soft sea air perfect for maturation. We built the distillery over one year, progress briefly delayed by two nesting eagles. At the grand opening, the eagles performed a fly past, a lucky omen for the birth of a new taste and Arran's first distillery in more than 150 years. Our focus is simple: produce the finest scotch Whisky with the purest of methods. Meet distillery manager James McTaggart. Every day he patrols the floor, looking, nosing, recording.

James: To become a good Whisky distiller, it's experience. And most of the things you come across, the aromas and things you get in Whisky, remind you of your childhood, smells that used to be in your home kitchen. Making Whisky is actually quite a simple operation. You've got water, you've got very good malted barley, and you've got yeast. And there's no point in having good ingredients unless you have good men to do it.

Narrator: Prepared to our specifications, the malted barley is ground into grist, then mashed with a series of waters to create wort. Yeast is added, and hand-crafted washbacks of Oregon Pine ferment the sweet potion. Then it's over to the giant stills to coax the alcoholic vapors from the bubbling liquid. And the [inaudible 00:03:14] prepares the casks.

James: We use American Bourbon bottles. We use Sherry hogsheads which is a Spanish oak. We use some wine casks which are French oak.

Narrator: Within half an hour, the lull wines appear. They are collected and mixed with the feints of the previous distillation, and the process is repeated. Double distilled to create an intoxicating consistency. Liter upon liter of spirit, barreled, sealed, weighed, shut away for a decade. But hogsheads, barrels, casks for princes, casks for stars, thousands at a time, resting, breathing, maturing. A little is lost through evaporation, the angels' share. There are some very happy angels at Lochranza.

James: The Whisky sitting there in every cask is different, so it's up to you to get the right recipe of casks together to produce the best Arran single malt.

Narrator: Only when our malt is ready is it transported to the mainland. Bottled, non-chill filtered to preserve every drop of flavor.

James: At the back of the Arran malt is a very spicy, probably slightly peppery taste. That's [inaudible 00:04:50] plum and there's a slight dark chocolate there, but that's what I'm finding in it. Other people find these things different themselves.

Narrator: Our ten-year-old, cask-strength, twelve-year-old, and full-bodied fourteen-year-old. Machrie Moor, the peated Arran. Arran gold, a cream liqueur. The official Whiskies of our National Port. Cask Finishes, a port, Amarone and Sauternes. And our premium single-cask selection. By warm fires and in modern cities, our award-winning brand is shared and savored throughout the evening, throughout the world. Back at Lochranza, the cycle continues. Grind, mash, ferment, distil, long into the day, deep into the night. As long as the waters of Loch na Davie continue to flow, so will our spirit.