Yamazaki Distillery
Distillery
Founded in 1923
The distillery is located at the foot of Mount Tennozan, in southwestern Kyoto. Surrounded by mountains, the site is often covered with a dense mist. The warm and humid environment is well suited for Whisky making.

Opening in 1923 under Shinjiro Torii, Yamazaki was Japan's first commercial Whisky distillery. In the first 10 years, the legendary Masataka Taketsuru managed Yamazaki, who was known to be the "Father of Japanese Whisky," and the founder of Nikka Whisky.

The demand for Whisky from the Japanese army during the war was a turning point for Yamazaki. After the war, the US army became a big fan of Torii's Whisky. There are 8 types of stills in Yamazaki, with steel and wooden fermentation tanks.

The water from the Rikyu no mizu is still used today, which is famous for its unique natural structure. The casks used in Yamazaki are special, each having a different capacity and profile. Ex-Bourbon, Sherry, American virgin oak, and Mizunara are generally used for Whisky in the distillery.
Flavor Spiral™
About The Flavor Spiral
What does Yamazaki taste like?

The Flavor Spiral™ shows the most common flavours that you'll taste in Yamazaki Japanese Whisky. It's based on all Yamazaki drinks in our large database and gives you a chance to taste Yamazaki before actually tasting it.

We invented Flavor Spiral™ here at Flaviar to get all your senses involved in tasting drinks and, frankly, because we think that classic tasting notes are boring.
Distillery Details
Country

Established

Owner

Visitor center

Status

Address

5-2-1 Yamazaki, Shimamoto-cho, Mishima-gun, Osaka, Japan

Phone

Website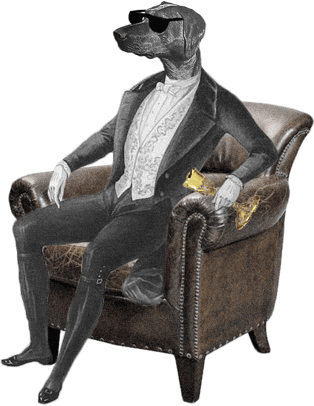 Dog Dogson's
Smartass
Corner
There is a Whisky library on Yamazaki premises, which holds up to 7000 different samples of malt Whisky.

Yamazaki has the largest share of single malt Whisky in the Japanese market.



Video transcription
Man: For me, the journey is the place of meeting between another and myself, a blank page where moments of wonder, surprise, and emotion are written. My encounter with Japan was filled with these moments of discovering a unique sensibility and philosophy profoundly anchored in the respect for nature and the pursuit of perfection. This nature is omnipresent, generous yet fragile. It's respected, listened to, and worshiped. But how can such a place be born among these rich and rare species of trees, cradled in the heart of Japan's sacred waters?

This unique story begins with a man, Shinjiro Torii, who in 1923, fascinated by Whisky, envisioned one filled with the essence of nature. This is how Suntory brought Japanese Whisky to life, by creating Japan's very first Whisky distillery, Yamazaki. Nestled proudly on the periphery of Kyoto, Yamazaki's locale reflects the harmony between Japan's abundant nature and its people. I welcome you on this new voyage in discovering a philosophy and an art, the art of Japanese Whisky.

Even in its deepest sleep, Suntory Whisky is carefully attended. Among the master artisans involved in the art of Whisky-making are the blenders, who orchestrate the subtle and complex mix of taste and nosing. Day after day, it's not just one master, but a team of six blenders that exercise the unique sensibilities, knowledge, and expertise. Such teamwork brings out tastes found in no other Whisky, but Suntory, a complex, refined, and deep Japanese Whisky, not simplified by any one flavor or aroma.

Interpreter: The quality of the water used in the beginning enormously affects the Whisky. The water used, when tasting the Whisky, also affects its flavor, so water is crucial in making Whisky.

Man: Yamazaki is renowned for being blessed with some of the purest water in Japan, the very reason that the master of the tea ceremony, Sen no Rikyu, chose Yamazaki to perfect his chanoyu, the "Way of Tea." The water of Yamazaki is the key ingredient in conceiving the signature rich and elegant malt Whiskies. Whisky-making at Suntory has been a continuous challenge in creating unique Japanese Whiskies and the Whisky culture of its own.

Interpreter: Whisky-making takes time. We have to stay on the right path, and it's important that we enhance our Whiskies accordingly to the air, water, climate, and, of course, our personalities.

Man: Wood, metal, cutting-edge technology and craftsmanship, a marriage and infusion of materials to best enhance nature's blessings. Diversity in body types and malting processes, diversity in fermentation, diversity in measurement, mixing, and the combination required for fabrication, diversity in the shapes and sizes of the giant copper pot stills. Diversity gives birth to the complex and subtle flavors of Suntory Whisky, its richness, and harmony.

Half a century after the Yamazaki Distillery was founded, Shinjiro Torii continued his legacy in his pursuit of perfection and innovation with the construction of his second distillery in 1973. Built amidst the deepest forests of Mount Kaikoma, nested uniquely in the Japanese Southern Alps, the Hakushu Distillery is, without question, one of the highest in the world.

The majestic forest that surrounds the distillery is home to some 6,000 varieties of plants existing in Japan, almost twice the number found in Western Europe. The malt Whiskies born here are simultaneously blessed with this very particular microclimate, a rich, luxurious forest and water which possesses a softness and rare purity only made possible by filtration through thousand-year-old granite rocks.

Suntory artisans, through tedious trial and error have learned that the wood size, shape, and types of casks transform the taste of their malt Whiskies. They've come to utilize three different cask woods and a variety of size and shapes to enable a wide range of flavor and aroma profiles in their malt Whiskies. They were the first artisans who created casks using the Mizunara, or Japanese Oak, which added an oriental twist to their Whiskies.

The incredible variety of seasons in Japan, another benefit bestowed from nature, breathes life into the Whisky from its creation through to its maturation. The Japanese regard beauty, not only in the richness brought on by each season, but equally in the transitions between each season, from summer to autumn, autumn to winter, winter to spring, and spring to summer. Not just 12 months or 4 seasons, but in 24 distinct expressions of nature.

Interpreter: Artisanship cannot be taken lightly. We all strive to become artisans, but you cannot lightly call us all an artisan. I think artists aim to create something new. They are creators. But us artisans are responsible to not merely create, but to sustain the quality in our products. From that point of view, we are probably more artisan than artists. We have a promise to keep.

Man: At every stage in creating the Whisky, it's this relationship between their craft, nature, and humility that charges them in their own compromising pursuit of taste.

After more than 80 years of continuous challenge, Suntory Whiskies are now recognized as being among the best Whiskies in the world for their refined, complex, smooth taste and aroma. They continue to intrigue connoisseurs and lovers of Whisky across the globe.

This incredible voyage throughout the history of Suntory Whisky has filled my blank pages with memories and unforgettable encounters and with a philosophy that's founded on a profound respect for nature, an unrivaled quest for artisanship, and a relentless spirit of innovation. Born of the Japanese way comes a unique Whisky that speaks to my soul and has awakened my senses.
Japanese Whisky from Yamazaki