Price, Shipping & Taxes may vary by state and will be recalculated at checkout.
Authenticity Guaranteed
We guarantee every product we sell is authentic.
Free Shipping
Flaviar Members get free shipping on their orders.
Buyer Protection
Money-back guarantee if things go wrong.
Irish golden tears.

This Irish Whiskey is a blend of single pot still and malt Whiskey. Light, sweet and wonderful, it's a longtime favourite with our Members.

Many Irish writers suffered from "Writer's Block" and it was said that when they cried they cried tears of Whiskey. Most, if not all of them, sought comfort and inspiration from "The Water of Life" (Whiskey). The relaxing characteristics of Whiskey helped many of them overcome writers block and produce inspired works of poetry, prose and plays. Writer's Tears, a fairly new Whiskey, is a salute to these great Irish writers.

Writer's Tears Whiskey is distilled in the same old tradition that has existed in Ireland for hundreds of years (triple distilled, 100% pure pot still Whiskey, no grain, matured in oak bourbon barrels, non-chill filtered) and is owned by the Walsh Whiskey Distillery Co., also owner of The Irishman Brands.

Category

Style

Region

Country

Alcohol

Distillery

Age

Chill Filtered?

Maturation
Flavor Spiral™
About The Flavor Spiral
What does Writers Tears Copper Pot taste like?

The Flavor Spiral™ shows the most common flavors that you'll taste in Writers Tears Copper Pot and gives you a chance to have a taste of it before actually tasting it.

We invented Flavor Spiral™ here at Flaviar to get all your senses involved in tasting drinks and, frankly, because we think that classic tasting notes are boring.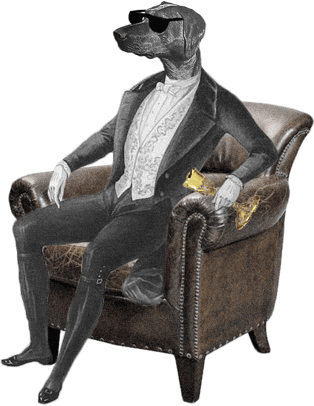 Dog Dogson's
Smartass
Corner
Poteen is a Whiskey made from potatoes, in other words, it's Irish Vodka.
Tasting Notes
Appearance / Color
Classic malt, rich yellow gold.

Nose / Aroma / Smell
The aroma reminds us of honey and marmalade streaking the fruity barley.

Flavor / Taste / Palate
The first thing you notice about Writer's Tears is the lovely round body and full rich flavor, very smooth initially, but developing a little tingle or slight pepperiness on the palate. It's very aromatic and floral malt with a faint suggestion of lemon right in the end — a hint of citrus and an initial flourish of spicy, malty sweetness that quickly leaves the stage to drier, firmer characters.

Finish
The honey-marmalade comes back as an echo of the aroma to provide the final moments of a decently long finish.

More drinks we think you'll like
Ratings & Reviews
If you like crown royal, you will like this. Its a very smooth Irish whisky. While it didn't quite tickle my whistle, my friend finished most of the bottle, so if you want a light whisky with a smooth finish this could be for you.
I was originally a Flaviar member 3 years ago and bought this bottle as one of my first purchases. I absolutely loved it but when I took a break for a couple years I couldn't find it anywhere else. When I rejoined it was the first thing I bought and I have a hell of a time making it last. Highly recommend.
I particularly liked this good whiskey. In general, I appreciate Irish Whiskeys more than Scots ... but I think that for the next taste I will focus on rums, which I prefer absolutely among the spirits you offer, also going to discover novelties like the Middle Eastern Brandies that intrigue me. .. Thank you. Good things
I can feel the pain of Edgar Allen Poe.
Didn't get the lemon or the more subtle notes - very light and boozy on the finish. Meh.
Came to me as a gift. Really pleasant, a bit more peppery than some Irish whiskies I've had. I can see it being one of my favorites.
Middle of the road. Gentle, easy to drink
An every day whiskey but special enough to save it for extraordinary days
Light, clean and delicious
Wow what a beautiful dram. The aroma was outstanding, then the taste just as the previous reviews. The first flaviours are mellor followed by the stronger taste and then the aftertaste is still not too harsh. Then i added a teaspoon of chilled filtered water. This enhances the flavour, however do not add too much. Overall this is a wonderful drink mid evening after cleaning mouth. Love it.
Surprisingly light colour. Looks a bit like mead, but not as thick or golden. Nose has a bit of a bourbony bananish tinge that I don't enjoy, but it's still fresh and sweet in a really nice way. There's some fresh smell that reminds me of some candy that I enjoy. Really nice in the mouth. Much better than what I anticipated and I was not anticipating anything bad. Sturdy but relatively airy, still the banana in there though in the aftertaste. The start is especially pleasing. Refreshing somehow. There's also some pleasant aftertaste that I can't place. After sipping for a while the bourbon has evaporated somewhere and I enjoy everything here, even though can't really place my finger on any of the particulars. Which I would like to be able to do. Not going to be one of my favourites by a long shot, but I will enjoy the bottle I have.
A more flavorful version of the classic Jameson Irish whisky.
Great flavor. Will definitely be getting more of this. Highly recommended for people who like smooth Irish Whiskey. Even my wife likes it.
Easily the best yet! Don't bother sending anything else.
Very nice and smooth, definitely not boring but also not too heavy.
Smooth. Apples.
This was immediately delicious. Smooth, refreshing and so easy to just take sip after sip. Hints of honey, floral and a bit of nutty spice. This is a bottle you take over to a dinner party, or to a friend as a gift. It will never disappoint.
A light but pleasant whiskey. This one can be sipped and enjoyed all evening. A background of pears and hard candy. Nothing harsh or overpowering. Good stuff.
A little thin and light compared to, say, the Redbreast, but at the price it is a very tasty value.
Wonderful balance of light and toasted oak flavors. Great with mild cigars.
Liked the first taste more than I did the rest of the bottle. At first, it seemed rich, and later just kinda there.
Fantastic, best basic Irish whisky I've tasted yet.
It's just really good for a day-to-day drink.
Great whiskey, smooth & fruity
I loved this with a cube to give it a slight chill
Not the best Writer's tears but still good, not having my favourite sweet tasty though.
Lemon & spice with a long sweet finish. Really liked it.
Lemon on the front end, wonderful smooth flavor.
Sweet and honeyed nose. Taste of even sweeter and hints of vanilla and Christmas spice. Long warm finish. A little one note but very easy drinking
Pretty smooth and drinkable. Can definitely taste the citrus and honey.
Smooth, honey notes. A bit sweet for my taste
Very disappointed. It is an okay whiskey but I expected more. The price is low so it does not feel it mattered in the end of the day that much. Just not impressed
I didn't know what to expect from this when I purchased it. It was an impulse buy, because of the name. Upon pouring a glass I was surprised by the smoothness of it. I wasn't expecting it to drink so easily at the price. It's subtly sweet, but not too complex. I find this a nice leisurely drink.
Excellent! A bit of citrus was interesting and it was fairly smooth to drink.
Absolutely lovely one glass ain't enuf now one of my top 10
What a surprise!! That whisky has become one of my favorites. So sweet, and light, very different from the peated types I usually prefer.
Smoky flavor, had it in Killarney the first time and have loved it since. My go-to Irish whiskey.
nothing special, nice and easy dram for everyone.
My all time favourite. I fell in love with this whiskey when I lived in Ireland and always make sure to have some at home.
Smooth in all ranks: copper, roasted apple, malt
This was the best Irish whiskey I've ever had. Even friends who skeptical enjoyed it and asked for more. I was lucky enough to find some locally since it's Christmas, but I think I'll have to order more through Flaviar!
Despite the name, there were no tears. It paired beautifully with The Irishman.
Excellent, smooth, had a few glasses in front of the fire on a cold evening... The stuff dreams are made of!
Absolutely delicious. At first you get honey and fruit sweetness. Then a creamy milky taste. Finishing off with a gingery spicy note. Lovey and smooth not too harsh
Just enjoyed this bottle with some colleagues today. Very smooth and light, but it comes with a kick in the end. Definitely recommendable
For the price you get a very flavorful whisky. The sweetness is not over the top which is perfect. VERYNICE
Quite light and fresh but distinctly sweet. I got the citrus aromas and flavours from the spiral (although not the floral stuff) and the sweeter honey notes. Pretty enjoyable but not quite my preferred style.
Great flavor
Very smooth whiskey. I really enjoyed drinking it, but would not say it stood out in any specific way.
Smooth. Enjoyed the drink
A very tasty and smooth whiskey
Its ok
Full of flavour enjoy as is or with cloudy lemonade mmmm
Wow really liked this. Not been a big fan of the spicy aspect of some other samples I've tried but this balances the sweet and spicy well. And it's over all nice and smooth.
I'm certainly no whiskey expert so notes, aromas, smells and finishes I don't really pick up on - as of yet - but, I can say that I certainly detected notes of citrus with a honey finish. It's easy to drink because of that in my opinion. Combined with a slice of orange, angostura bitters and ice, it's an even smoother drink. All in all, it's not spectacular, but, if you are new to whiskeys, dislike peaty or woody tastes (or is it notes?) or want to play around with cocktails, grab yourself a bottle.
Smooth and goes down easy.
My first Irish whiskey, it nice and very easy to drink.
A bit sharp. Although it's Irish I tasted a hint of the usual Scotch smokiness.
It's ok. Nothing special. Fragrant, but lacking mouth feel and richness. But pleasant.
Smooth and flavorful, yet light. Reminds me of Jameson lively.
Very unique. Fits my taste buds! Many flavors that come together
Great one, smooth
Smooth
Good Irish whiskey.
For me as a Bourbon drinker, this one taste really good. Not the best one I have tasted but still pretty good
so easy so smooth so lovely
Very sweet and smooth with a citrusy flowery background.
Spicy citrus nose. Malt and spice in the throat. Sweet. Honey. Nice finish ending in spice
As a German, there aren't too many Irish Whiskeys in the mainstream sales racks, so I regularly revert to Jameson. Tried the different Jameson qualities and this one curated by Flaviar is imo better than any of those. A great choice when choosing an Irish. However, in overall comparison with other Whiskeys it lacks a spectacular taste exploration. On the other hand, you can happily drown this Whiskey without worries that you have not savored any little dram. sláinte
Delicious whiskey. It's my second one after Jameson and I am so glad to try something new. Spicier and has a punch compared to Jameson, but so much more flavor.
Obvious citrus and honey, pleasant smell and taste, smooth
Great whiskey. Has apple along with traditional ginger cookies on the taste to me. Finish lingers beautifully.
I was really surprised at this whiskey. Having not had many Irish ones I didn't know what to expect but it has a lovely nose that draws you in. Then as you drink it there is a lovely pallet that left me with a warming sensation. All round a good whiskey
Step above the norm. Nice
Smooth as you could expect from an Irish. Enough flavour to make it stand out from the rest. A little sweetness at the end.
Quite good. Sharp like an Irish should be but not hot. Full flavor but does not overstay its welcome.
Very smooth with a kick on the finish.absolute favourite so far
2nd time around for me. Defo a session whiskey. Disappears too fast when the neighbour visits, thankfully he is back at work again.
An awesome summer drink as I sit in my Belgium Garden after a very hot day drink a Writers Tears dram. This is a whiskey with a strong beginning a middle and a lasting finish. Starting with Pears it moves through a salt and pepper freshness and finishes with the honey and popcorn tinges across the tongue. A real summer pleasure.
It's very nice , it has a very classic whisky feel to it those are my thoughts on it
So very smooth it's lovely. There's also a freshly aftertaste, must be the lemon. Awesome balance between sweet, spicy and fruity.
Smooth as you would expect from an Irish. With a little kick at the end
Very nicely balanced. Slightest citrus note is interesting and different
A fine taste for a sad writer
I had never tried this one before and it was not a let down, very nice and will happily finish this bottle with friends! Thank you Flaviar
A smooth whisky, easy to drink too much!
I loved it. It was smooth to drink with hints honey.
This was a WOW for me, the heady Apples in the nose and the long developing after-taste made this a very nice surprise and one that I look forward to repeating over the coming weeks.
Great taste, it was a complete surprise. The bottle could be better but when you try it you won't regret.
Super smooth, great finish, no bite!
Soooooo smooooooth! Very easy drinking, won't mix it with any water or ice because it becomes too diluted.
I Really enjoyed this Whisky. I usually opt for a single Malt but this Irish was an absolute pleasure to dram. I preferred it with a small drop of water. Would happily have this whisky again and again!
Smooth, easy to drink neat. Lighter flavor profile.
Great taste, all though I'm having a hard time picking out the milk and chocolate notes
Nice bottle of whiskey. Deserves it's place among the better Irish whiskeys in production.
Very nice
Very smooth with a slightly sweeter aftertaste
Smooth and sweet. Very easy to drink.
Good Smooth - Whiskey - On the sweeter side
Amazing whiskey for the price, pick up a few bottles to start your friends on Irish whiskey
A pleasant surprise. Definatley smell the floral and honey. The flavor spiral suggests lemon and citrus but did not detect any. Sweet and spicy finish.
It is an outstanding, rich, Blended Irish Whiskey with an aromatic birth; while a rich & smooth life leads to a long & rich death.
Very smooth and soft taste. Sweet and toasty with soft tastes of honey
Drinks like a cordial with a wonderful fruity aroma. Suggest using a warmed snifter
Smooth and sweet
I really liked this whiskey. Lovely smooth finish.
Great for the price
Too many floral notes for me but finishes ok.
The whiskey that got me into whiskey. Approachably light and sweet, with notes of apple vanilla and honey. Oak and spices are subtle.
Love it. Nose honey and vanilla, tastes creamy, primary honey, secondary spicy and citrus, terciary milk and chocolate. Long lasting taste. Excellent drink!
Traditional Irish whiskey. Smooth and lightly flavored. Not sweet or rich. Just plain, smooth, high-quality Irish whiskey. Great for those who don't like it sweet (like Jameson or Knappogue) and don't like it rich (like Powers).
Nose: honey, apple, light vanilla Taste: moderately smooth, subtle spices and oak,nice medium finish
This is a very smooth and very favorable whiskey and has become my new favorite at the $40 price point. This would be a great one to introduce whiskey novices because the flavor provide is sweet and slightly spicy which is palatable to most
Extremely smooth. The long finish touted on the label is not the burn you expect, but evolving flavors that bloom as you take your next breath.
Really an enjoyable drink. On the sweeter side starts with an initial bite smoothing out to a buttery/ Carmel finish.
As smooth as can be
Initially, I found this one to be a bit on the boring side, but it was better after breathing a bit and the addition of a few drops of water. It does have a floral nose, is pretty smooth and the toasted maltiness in the finish is interesting. I tend to prefer smoke of a nice Islay, so this is not my favorite, but good enough that I wouldn't turn down a dram!
Very pleasant citrus aroma. The description by Flaviar is spot on, but I was not a big fan of the toated finish, which does linger a long time. It seems to get a little better as I let it breath, but I only got a sample, so cannot say the affect on the bottle as a whole.
Liked it as much as Jameson and I love Jameson
Favorite whiskey I had over in Ireland, so stocked to get it here in the states.
My favorite Irish Whiskey now!
Very smooth scotch, nice Smokey linger. Would buy
Peppery, floral, malt. Couldn't taste the citrus or lemon.
Great smooth finish to this Whiskey. Tastes of honey and has a nice roundness to it.
Good outfit
Bold and spicy with malty sweet and honey undertones. Hints of chocolate. Smells like banana cream. I'm a fan.
I liked the beginning and ending tastes. The middle was a bit powerful for me
The sour notes from the citrus were apparent but not overwhelming. Very sweet aftertaste, almost to a fault. Very good for this price range, but not mind blowing.
Really good, smooth, and tasty. Goes down well. I think that copper pot whiskey is my favorite.
This was drinkable but it was my least favorite out of the order. This bottle was completely unspectacular.
I enjoyed drinking this Irish pot whisky. It something I try to keep in my bar.
Smooth. And tasty!
Didn't get particularly impressed, I did notice apple and honey but only barely. The copper taste and smell was just too strong. Mix with apple cider!
A good dinner whiskey.
Smooth, clean, sweet. Spiciest with the first taste but sweetens up at the end.
Very good...smooth with no bite
Really liked this one. Very smooth with a slight fruity flavor.
Super smooth with a sweet finish. No smoke or peated flavor here. A great beginner whiskey.
I thoroughly enjoyed the sweet honey citrus beginning. After that the spice takes over a little too much for my tastes and I don't get the sweet finish. Despite this overpowering bite at the end, I greatly enjoyed this whiskey.
Great go to! Smooth, not too much spice. Would buy again.
Honeyed aroma on the nose, not unlike some Highland Scotches, with some hints of banana. Sweet and softly malty flavors come in, rather gently, with spice and citrus zest following before a lovely warm finish-there's no harshness anywhere in this whiskey. Body is soft, round and creamy. This is an excellent anytime sipper at a great price point that should have broad appeal to drinkers of all stripes.
Great for the price
Loved it. smooth, silky finish.
Incredibly tasty Whisky. Smooth, with a wonderful finish. This one will be in continually in my collection.
Very smooth. However this in comparison following Scottish Whisky drinking. Lovely all rounder to please many a palette!
Very smooth, the finish is absolutely exquisite. Top notch
Sweet and smooth creamy goodness! A bit salty as well but overall almost like a dessert whiskey though!
Very smooth as its reputations says. At first I got a whiff of strawberry sweetness.
smooth as..
After downing Bushmills most of St. Paddy's day weekend, I thought this would provide a nice contrast. I found it to be sharper and harsher, although that may be more a function of the difference in whiskies. A good, but not exceptional, sipping whiskey with all the right notes.
This is a very good Whiskey.
Smooth and sweet
Its....ok. I would recommend with water or in a cocktail - there's not enough flavor to overcome the bite.
This is a superb whiskey. It is soft and smooth on the palate with notes of sweetness and dry fruit.
Soft n excellent. A new delight. Thank you.
Very smooth, lots of floral and citrus notes. Definitely recommend for a light sipping whiskey.
Very smooth. Enjoyed it neat and was surprised how easy drinking it was. You could taste some notes of citrus and honey in it.
Butterscotch texture and vanilla upfront, citrus and crisp apple quickly follows to balance this intensely sweet and creamy whiskey with a slight oak and smoked after taste!
Smooth, tasty, and a little spicy; really enjoyed this whiskey.
Amazingly pleasant. Definitely toast, citrus and sweet
Smooth and sweet.
One of the smoothest whiskeys ive ever had. Ever.
Beautiful Floral & Honey Nose, Chocolate and Oak on the Front with a smooth honey spice finish
Wonderful Irish whiskey. Good start and a better finish with honey and spice. Let it warm a bit in the glass to open it up more. Definitely worth the taste. Will certainly add it to the collection.
no g od
Nice smooth and sweet Irish whiskey. Has a subtle spicy finish.
I'm a regular Jameson drinker and this is the best Irish whisky I've had next to Jameson vintage. Highly recommend it.
Wow. Very smooth. Been a longtime Jameson fan myself but I think I found a new go-to for my bar
Smooth and flavorful.
Usually a Jameson drinker but this stuff is AMAZING. Smoothe and flavorful very impressed.
I liked the smooth taste of this whiskey. Nice hint of fruitiness.
Smooth and sweet. Definitely one for my bar.
It is my everyday drinking whiskey. It's great straight(my preference) or with a cube. Everyone who tries this whiskey falls in love.
Walsh Distilleries may be the newest in Ireland, but they're doing something very right! For $10 to $15 (US) more than the "standard" Irish Whiskies, you get a much smoother one with a nice, unique flavor and aroma. The vanilla hits your nose first, then the honey hits your tongue. A very pleasant, long finish that isn't like cat's claws. Prior to this bottle, I was a Black Bush fan. Writer's Tears puts that brand to shame. It has definitely won me over. I've shared it with friends who now rave about it and I've purchased several bottles, intending on purchasing several more. I just wish it were more readily available in my local market, but having it shipped is worth the wait.
Writers Tears is a wonderful sipping whiskey. It has a very smooth finish and is exceptional on the rocks. The flavor profile on flaviar is very accurate.
Very smooth for a whisky. Loved the fruity undertones and soft finish. Great sipping whisky. One I will keep stocked. To be honest, though, the name is what initially sold me.
This is an excellent Irish Whiskey with a lovely first impression on the palate and a smooth finish.
A good tasting Irish Whiskey. It goes down smooth, with a slight spicy bite. Definitely a good sipping whiskey.
So smooth. My fiancé brought some back from Ireland as a present. It was some of the best whiskey I have had.
This stuff is fantastic, would always recommend. Originally purchased a sample, but found that wasn't nearly enough! A really good sipping whiskey, and the assigned flavour spiral is spot on. Enjoy!
Absolutely wonderful taste. This is my second bottle and won't be my last.
Great for the cost. Good for sipping. It reminds me a lot of a scotch for an Irish whiskey, but not soapy for those who do prefer whiskey. It works for an economical drink after work.
Tastes familiar to other whiskeys I love.... not nearly as floral as I expected, love the honey and citrus flavors
Smooth and the echo was found true with a little delay, but I can be a good sipping whiskey,
One of the best spirits I have ever had the pleasure of tasting!!!
Somewhere n between Irish whisky and Bourbon (but not Scotch) lies Writer's Tears. It's a great introduction to Bourbon for those who prefer clean Irish whisky.
Very smooth and a great sipping bourbon. Will buy again.
Update: I'm pleased that I can actually purchase this now. Big up to Flavior for coming through. As far as the whiskey goes, it's still good. It definitely has much more of a speyside scotch quality to it. For an Irish I'd much rather have geeenspot or teeling (or Jamison/bush mills/powers for that matter), but as a cheaper alternative to scotch that's also not as pronounced this is a good buy.
Very smooth and no burn, very nice!
Lighter than I expected, but very nice, nonetheless. Lovely bottle (and a great name!)
A bit harsher than expected.
Very smooth with a nice finish.
Smooth, no burn and tasted delightful
I usually drink nicer scotches. This has been my favorite bottle at a very reasonable price!
A hint of floral spice in the nose. Initially sweet with a long dry finish. A nice whiskey, I think I like it a little better than Jameson.
👍
Overall great taste, smooth finish, touch of smoke, almost Jameson with less bite
This is definitely a go to for me now. I'm normally a Jameson drinker. Writer's Tears aromas and flavors are very light, crisp, and refreshing. This is something I plan on keeping in stock for my whiskey stable.
Not bad, about the same as Jamison
Beautifully fruit forward, warm spice, delicate citrus and oak. Long warm finish.
Great nose - caramel first, then some spice - and then a great mouthful of flavor. This is not a "challenging" whisky, but it is very worthwhile.
A very smooth Irish whiskey if you like green spot, very good value
I am normally a scotch drinker, but this Irish Whiskey is a gem, smooth, with a sweeter finish. Great buy, I am definitely getting another bottle.
Smooth great after taste
I was anxious to taste the Quinta Ruban, but was surprised to find that of the three I preferred the Irish Writers Tears!
Delicious and complex
Tasted with ice. Light nose and just enough burn with the finish. I like it better than the citrus of the SAI blended scotch whisky.
I really enjoy this after a day of work. Very smooth and lets me forget the day!
Aroma/nose: honey and spring grass or hay. Taste/palate: honey then pepper and lemon, maybe a hint of pear. Aromatic and sweet. Finish: persistent lemon and citrus, with oak. My wife said coconut, which I can kind of see. After a long pause there is lemon and marmalade and malt. This is really good and I am totally pissed that it's out of stock.
thoroughly enjoyed this tasting box. Already looking forward to the next one. Would like to see better deals, but I understand with the qualify of these drinks, the deals are as good as it gets. :)
Хороший баланс. Вкус неяркий, но сбалансированный. Отсутствует дымность. Непривычно.
Nice, subtle flavor, fantastic quality for the price.
Just the kind of sip that I like. Mellow with great and slightly sweet aftertaste on the tongue. Neat with whiskey rocks.
Soft, smooth, very nice
Great....
Very clean finish. Extremely smooth
Yeah no wonder this is sold out. I recently tried Green Spot as my first single pot still Irish, and I have to say this is head and shoulders above. I'm doing whatever I can to buy multiple bottles next time this stuff comes around. Beautiful stuff.
This is exaclty the kind of easy drinking whiskey I'd like to add to my stash. Would love to purchase it, but apparently they can only procure 5 bottles for sale at a time.
Everyone is complaining about where's the price. Common sense it is out of stock so there is no price. When it's back in Stock there will be a price. I believe it is about 25.00, if I remember correctly when I ordered a few bottles last week
Very light on the palette with lots of subtle flavored, mostly gentle sweetness.
Very smooth, one of my favorites but I can never buy it because it sells out so fast!
Very smooth and mellow. For my first taster, makes me excited for more.
LOVE this whiskey, very smooth.
O K ,you convinced me.Now,how much ?
I tapped for the price and I get this page, no price though. What gives?
I tapped for price and I get reviews
Definitely my favorite so far. Just wish I could find a bottle of it. Email from Flaviar says it's available, but nope...
That was definitely my favorite!!
Extremely smooth great flavor
The sample was a pleasant surprise. Mild yet tasty. Honey and fruit aroma even had my wife curious to try it. Where's the price?
I love this Irish whisky very smooth. It has become my favorite drink.
Tastes like the poitin they make on Achill Island.
I tried this with two other people. All of us had the same thought. Cough syrup.
Interesting. Loved it, yet not able to order it? Why send a sample if it can't be purchased? Very disappointed.
Smooth. Very nice neat and easy to enjoy.
A very floral front with a sweet honey finish. Very light on the tongue.
Delicious!!
My favorite in the starter pack, and the favorite of the lucky person I shared with too. I can't wait to buy a whole bottle.
Sweet and flavorful. Smooth with a little kick at the finish. Can't wait to get the whole bottle...
With a little water...very smooth and described well in the flavor spiral.
awesome and smooth. how do I get a bottle?
Sweet nose, smooth taste, long finish
Very smooth and easy to drink. Just like sipping honey.
Smooth finish
Wonderful whisky, my favorite in the starter pack. It has a mild, sweet taste to it. I definitely want this in a full size bottle. I would have never found it, if not for Flaviar. Thank You!
Smooth and clean. Not to my liking though, but it's just my pallet. I like stronger stuff.
Very smooth and clean.
Spectacular, rivals the best Scotch that I've tried
Very pleasant finish. To me it was a little rough in the middle; maybe the spicy or copper coming through. But the finish is amazing.
Very light and smooth.
Easy to drink. Flavorful for it's price. Finish is a bit hot and dry like a rye whiskey.
Nothing special
Smooth Taste, Good Finish
Smooth-as-glass finish, light. Enjoyed it very much.
Very sweet whiskey. The honey seems to stand out the most.
Very good. Easy on the nose with a clean finish.
One of the most superb whiskey's I have ever tasted!
Smooth. Very drinkable. I enjoyed it the most out of the three in the welcome box.
Like
Has a really great toasted cereal taste to it with just the right amount of sweetness.
Very nice and surprisingly smooth.
Decent whiskey. A little harsh on its own, but I added a smidge of water and it opened up. Sweeter. Faint honey taste. On the whole a pretty decent Irish whiskey.
Not bad. Basic Irish whiskey.
Decent but not as good as Blanton's.
Surprisingly good for a blend 👌🏻
Smooth and very tasty.
One of thee most superb whiskey's o have ever tasted!
New to Irish whisky, but enjoyed the floral/honey aromas with a long, sweet finish. The oak lingers on the palette...
Wonderfully sweet and light with a good burning depth charge to the chest. Honey, apple, and caramel is what we tasted in this house. When can I buy a bottle?!?!
Nice nose, hints of dates, citrus but subtle. Smooth and ephemeral on the back end. I'm not a big fan of Irish whiskey but this changed my mind.
Nice light Irish whiskey that isn't solely one note. Has a bit of honey, biscuit and citrus on the palate with zero burn.
Very mild with hardly any bite. Not bad, like a smoother Jameson.
I tried this in the flavor pack and liked it. Not enough to keep on stock in my bar, but it was nice.
Beautifully Irish!
Load more reviews
Back
A Dram for Your Thoughts
Cancel