Price, Shipping & Taxes may vary by state and will be recalculated at checkout.
Authenticity Guaranteed
We guarantee every product we sell is authentic.
Free Shipping
Flaviar Members get free shipping on their orders.
Buyer Protection
Money-back guarantee if things go wrong.
The American Malt Rises.

There's a street in Oregon where distilleries grow, and it's aptly named Distillery Row. Among them, there's Westward Distillery founded by one Christian Krogstad, an expert in craft beverages (from beer to wine to Whiskey). His magic shop is situated in a warehouse near the source of clean and crisp water from the Bull Run Watershed. He started making Whiskeys in 2004 and since then, he created an imaginative new kind of Whiskey: still hooked to tradition, but with a modern twist, capturing the terroir of the NW.

Westward American Single Malt Whiskey starts its journey as an American Pale Ale that goes through slow fermentation and double distillation that turns the brewy caterpillar into a beautiful Whiskey butterfly. The new Spirit is then matured in lightly toasted new American Oak barrels. No shortcuts are taken, an approach that resulted in Double Gold at San Francisco World Spirits Competition. If you're lost, always go Westward.
Category

Style

American Single Malt Whiskey

Region

Country

Alcohol

Distillery

Age

Chill Filtered?

Maturation
Flavor Spiral™
About The Flavor Spiral
What does Westward American Single Malt Whiskey taste like?

The Flavor Spiral™ shows the most common flavors that you'll taste in Westward American Single Malt Whiskey and gives you a chance to have a taste of it before actually tasting it.

We invented Flavor Spiral™ here at Flaviar to get all your senses involved in tasting drinks and, frankly, because we think that classic tasting notes are boring.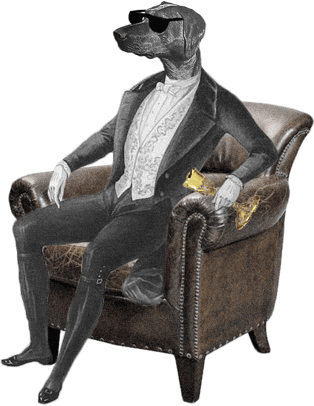 Dog Dogson's
Smartass
Corner
Corn Whiskey is a commercial product that must contain at least 80% corn, be distilled at less than 80% ABV (160 proof) and if wood-aged, may be aged in either used or new un-charred barrels.
Tasting Notes
Appearance / Color
Amber

Nose / Aroma / Smell
Herbal aromas are followed by a hint of cinnamon, lemon curd, oak, and butterscotch.

Flavor / Taste / Palate
The herbal nose is translated to the palate and accompanied by notes of butterscotch, orange peel, baking spice, orchard fruit, and oak.

Finish
Long herbal finish with a touch of orange peel, cocoa, and lemon.
More drinks we think you'll like
Ratings & Reviews
A solid whiskey... price is a little high compared to other whiskeys in my bar
Love the smoothness and aroma.
Very smooth, surprisingly sweet taste as well. Unlike other single malts I've tried. Probably not for everyone, but I enjoyed it a lot.
Smooth
Nice smokey undertone, with a slight fruit on the nose.
The flavor was amazing!
Don't sacrifice the flavor, must be frank neat... words cannot express how delicious
Really interesting flavor. Ginger, prune, cinnamon red hots, with just a hint of vanilla. Good whiskey if you want something different.
Good flavor, a bit nosey.
This was good. It was the most Scotch-like of the New World Single Malts tasting box. It was smooth, but a bit dull. It is sweet with a rich mouthfeel that reminded me of cream soda with a bit of a tea after taste. Good, but I wouldn't pay $71 for it.
Liked the aroma. At first taste I thought it was pleasant, but the second brought out the herbal taste that lingers through the finish. The more I tasted, the less I liked. Good Single Malt, but not a favorite, I probably will not buy again.
Spicy, fruity, very nice
Fruit with vanilla and honey/brown sugar. Grains with light baking spice and on the dryer side. My favorite out of the American Single Malt tasting.
tasty. nice with a bite of cheesecake..
I kept getting notes of honey, even though it wasn't specified in the description. I enjoyed this one a lot.
Off the beaten path in a good way. Not typical but very approachable, which is a home run in these days of small distilleries pushing whiskey that mostly tastes the same. Enjoyed the profile of fruit and then the vanilla-ginger finish.
Not a fan. The nose smelled a bit sour to me. Totally threw off the rest of my tasting for it. My opinion, definitely over priced. I know actual scotch single malts that go for less and taste better.
Smooth beginning and slightly sweet finish. Easy drinker
This was my A vial, the first tasting out of my box. I can honestly say, the scotch I usually drink, The Macallan 12 year or The Glenlivet 15 doesn't hold a candle to Westward Whiskey. A very smooth and mellow taste.
Very more-ish. Flavor is SPOT ON. Got it in the whiskey advent calendar and enjoyed it a lot.
Had this in my first tasting box and loved it. The best whiskey I've tasted to date. Smooth with a wooden derful flavor profile. I'll be buying g this for sure.
Nice nose,Mellow taste , A dry grainy flavour . Over all I like it.
Sweet. Caramel, coffee, maple syrup
I thought it would taste like a single malt from Scotland, but it's totally different. You can really taste the malt. Good stuff.
Balanced and Bold!
Incredible Whiskey!
Enjoyed the smoky aroma and the smooth flavor.
Great beginning taste. Strong after notes. A very good single malt.
Good front end combination of flavor, not a desirable after taste.
One of my favorites thus far. Good fruity undertones and smooth release of spice.
Very enjoyable! The orange and butterscotch flavors are very prominent up front and the spicy finish that creeps up on you is a nice surprise.
Harsh due to strong spicey favor. Tough first sips
Liked the warm ness of the spice/cinnamon, barley is a bit sting/berry but may be nice when missing beer but not wanting the carbonation. Not sure I'd spend $70 for the bottle though.
Very smooth and slightly smoky. My favorite from westward so far.
Lots of almonds and cinnamon. Pleasant and approachable.
Well balanced with great flavor and smooth
Very smooth. Has an apple and honey flavor to it. Great Scotch.
Normally I am not a scotch guy, but I tried the "New World Scotch" tasting pack, and this was great. I loved the fruity beginning.
I loved this one. The butterscotch and vanilla are very forward on the nose and give a nice sweetness to complement the spice and the oak.
Loads of malt
Very interesting. Definitely a nice whiskey. The mesquite smoke is very different than your regular peaty scotches
Reminded me of cigars, vanilla notes. Loved this. (Neat)
Drinks like a rye. It's OK. Not the smoothest, not too spicy. Had better for the $.
Excellent choice. Stood out in the taste box. Smooth with consistent flavor and pleasant aroma.
Pleasantly fruity and mild nose with flavor that matches. Smooth and silky on the tongue. The mix of fruit, spice and ginger work well.
Vanilla, caramel, spice, pepper,
Smooth excellent fruity finish.
Loved this from the tasting box. Has a sweet flavor very smooth and tasty both warm and on the rocks. Highly recommend this as a relaxing drink to sip while reading a good book.
Definitely buying this whiskey again. You can sip on this whiskey. There is no need for a mixer, it is smooth and tastes great.
I really enjoyed this, especially with a little ice. Definitely vanilla and caramel, but I got a little grapefruit at the front. A bit unusual, I'd definitely buy a bottle.
I love how the aroma and the long finish both are so earthy. It reminds me that the main ingredients come from nature itself. A nice smooth sipping malt to enjoy during a relaxing evening. I'll definitely be adding this to my bar and will invite friends to try it themselves. An excellent version of a single malt made right here in the USA... bravo!
Agree with the banana taste, but not terrible. Also easy sipping, overall enjoyable for an American whiskey.
This is one at the very top of my list. There is a lot of complexity without being overly hot.
Not great...sour banana?
Big on the barley
Grain most noticeable taste. Some vanilla and dried fruit and a little spicy. Not really a favorite.
I got a strong note of caramel on the nose with a spicy, metallic and short finish. Very different from what I have tried, just not my favorite.
Doesn't scream for me. Not sure why. Banana?
Solid example of an American single malt. Light on the nose with malt, vanilla, caramel, and mild oak.
Spicy, smooth, fruity. I liked it despite the fruitiness to drink as a standalone.
Tastes too much like Bulleit
Delicious.
Really outstanding; smooth, great barley malt and Carmel/oak/vanilla flavor, some spice, really nice finish, dark chocolate nose - one of my favs from the 2018 advent calendar, ended up buying a full bottle and here it is again in the 2019 calendar
Updating previous review: solid whiskey with hints of vanilla and dried fruits
I tasted this blind from my Advent Calendar. The aroma was nondescript to me. I picked up some cereal, some vegital notes, and some light orange peel. It is wonderfully silky on the palate. Very nice. The taste was grain heavy, with light fruit in the background. A little alcohol burn. It gets better as it rests on your glass awhile. To me this one does not compete with Scotch single malts.
A sweet fruit with some spice on the nose. On tasting the vanilla really comes through, with more subtle fruit and spice. There is a little underlying burnt sugar, which could be a component to the dried fruit. Overall very smooth and extremely easy to drink. This is certainly one where I would reach for second glass.
Nose is harsh. Interesting, just not for me. Barley is super heavy.
Smooth and just right!
Very impressed. This is super smooth and a definite win for the American single malts.
Nutty, caramel nose. Burnt sugar notes with a tart, caramel apple finish.
It's spicy like a Rye whiskey. It has a warming sensation like Brandy.
This is a good whiskey. I like the combinations of flavors. I wish it had more of a pack finish but it is a complex taste that grows with each sip. I will admit this reminds me of the Jameson Castmates. Those are much more affordable.
Great flavor
I got this tasting box for my husband and in laws. All three of them agree that this is the best tasting whiskey. And I am planning to purchase this as a gift for Christmas for them.
The fruit and cinnamon on this one are nice. It's one that I would drink on the regular
Pretty interesting whiskey. Not all that unique on the nose. Sweet on the mouth and goes down smoothly. I didn't expect the cinnamon to be so prominent. It has a long finish that makes you think you're chewing big red bubble gum (in a good way).
Smooth and surprising. Not overly complex, but has some decent depth. I'd serve it to my wife's friends from work.
Of the three this was my favorite. Loved the aroma of cinnamon. With the fruity and slight vanilla taste. Went down very smooth and dry.
It was really smooth
Delicious. Great flavors, very complex.
Goes down nice and smooth, slight dry aftertaste.
To quote my wife, "Fireball without the sugar." An excellent surprise! The forward cinnamon and barley, complemented by the vanilla, give this a wonderful, not overpowering, and incredibly smooth profile
Smooth with a touch of spice and a strong Oak undercurrent.
Strong barley taste and hint of chocolate on the backend. Has an overall unique flavor like a stronge ale.
A new whiskey to add to my favorites! Smooth
A bit steep of a price for an awfully muted flavor with an overly malty finish.
My favorite of the trio in sampler! Will be adding it to the rotation.
Lovely vanilla nose. Mild, smooth flavor, and a medium finish with rich notes of chocolate. Subtle and complex, nothing overwhelms
It is an outstanding, balanced, American Single Malt Whiskey with a bold birth; while a full & rich life that leads to a long & dry death.
Wow, spicy and smooth. This is a complex whiskey with a smooth finish.
Sweet and smooth with bit of spice, nice balance, surprisingly good.
Like stranahans better
What a flavorful whiskey! From the moment you bring it to your nose until it vanishes down your throat, this whiskey has a sweet and complex array of flavors . I detected vanilla from the start that morphs into spice and apples at the end. For such a young whiskey it has the experience of a much more expensive bottle!
Yummy. Flavorful without being effete
I guess I'm the odd man out on this scotch. It smells and tastes like beer. The malted barley leaps out at your nose and it's all I could taste. I don't care for beer at all and was dismayed to taste it in my scotch! Leave it to the Americans to beerify their scotch!!
Smooth and amazing!
There was a distinct difference in flavor between the sample I received and the bottle I purchased. I'm not sure why that was; but the sample was better. I would've given it an 8/10.
It's not my thing. Upfront flavors just didn't do it for me.
not a fan.
delicious!!!!
Nice and smooth, great taste
I enjoyed this whiskey from the time the bottle was opened. It was smooth and flavorful and if I can find a place in Texas that sell it I will definitely repeat. There are few whiskeys I go to twice as I enjoy the experience of trying new crafts but this is a winner for me. Thanks John Lynch
My new go to whiskey
Very unique. Excellent finish.
Unique, easy to drink. Smoky and slightly spicy. Not my favorite.
Great, very different from what I usually find with single malts. The malt and grain in the finish is visible
Very smooth and flavorful
Strong and smooth with a spicy finish. I liked it.
Smooth strong malt and vanilla with nice spicy finish
This is great
Very nice American Single Malt. I'm a big Scotch fan and normally find many American whiskeys a bit one dimensional. This one is very nice. Complex and very drinkable.
Definitely taste the malted barley very clearly. Not much smoke to speak of initially, but has an interesting charred aftertaste to it. Slightly spicy in a bourbon-like way. Overall very good.
Smooth, almost buttery finish. Definitely a spicy note. Great on its own.
Spicy, sweet, cinnamon, light hint of vanilla on the nose. The same on the palate, with dark, spicy fruits near the end. Long finish.....very sweet, with a little cinnamon, then heavy maple syrup. I tasted all 3 samples neat only....the more they sat, the sweeter they became. This was my 2nd place choice of the 3.
Much different than I expected. Definitely had a spicy little touch to it, but went down smooth.
Smooth, perhaps a little sweet, but a gorgeous vanilla finish and lingering wafts of coconut. Excellent.
well balanced and smooth
The flavor spiral seemed on target with spice and malt up front. Dried fruit is more in the nose. And the dry grain is the definite finish. Enjoyed the tasting. Probably won't buy it. Of the three samples, in the middle but nothing especially memorable. Price point seems high. Full disclosure: I'm a Scotch drinker with a fondness for peat. Also enjoy good rye.
Too much front and back end spice/fire
Too spicy, rough finish. Didn't care for it.
Smooth, fruity and a nice finish.
Nice caramel notes, but too spicy for our pallet.
Good burn in the after.
really enjoyed the smooth and delicious taste,thumbs up whisky..
Really enjoyed the smooth and delicious taste, outstanding whisky
Long herbal fade accented with bits of orange peel, butterscotch, cocoa and lemon. Good sense of balance, medium body and a soft feel that fades out dry and chalky.
Very smooth flavor and a delicious color. I enjoyed every sip.
Load more reviews
Back
A Dram for Your Thoughts
Cancel