A Can-Dhu-Spirit.

Tamdhu started out as a revolutionary distillery in the time of early railroad construction, electricity and industrialisation in Scotland. Tamdhu's founders were obsessed with the idea of perfection and constructed the most advanced distillery of its time. They did so with the help of local natural resources – now, after so many years, their heritage is here for us to enjoy.

The distillery was closed for a little while and their water of life was used to make other blended Whiskies at some point. They came back a few years ago however, under a new autonomous leadership, with a simple goal: to make it as it was and to bring it to life in its former majesty.

Tamdhu 10 Year Old is Sherry cask matured in the best combination of first fill and refill Sherry casks. They are handpicked to deliver only the best product. The Whisky masters of Tamdhu use a mere wisp of peat smoke to prepare their barley.


Category

Style

Single Malt Scotch Whisky

Region

Country

Alcohol

Distillery

Age

Maturation

First-fill and re-fill Sherry casks
Flavor Spiral™
About The Flavor Spiral
What does Tamdhu 10 Year Old taste like?

The Flavor Spiral™ shows the most common flavors that you'll taste in Tamdhu 10 Year Old and gives you a chance to have a taste of it before actually tasting it.

We invented Flavor Spiral™ here at Flaviar to get all your senses involved in tasting drinks and, frankly, because we think that classic tasting notes are boring.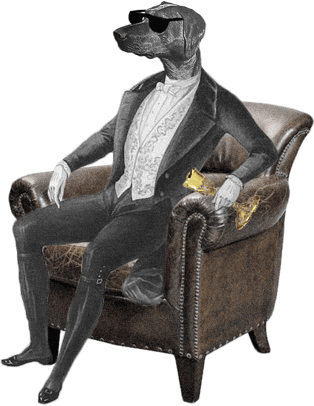 Dog Dogson's
Smartass
Corner
First-class Whisky is taxed not only by the state but also by the angels. This refers to the 4% of Whisky that evaporates from the barrels every year
Tasting Notes
Appearance / Color
Ginger gold.

Smell / Nose / Aroma
Earthy, forest tones with a soft touch of vanilla and cinnamon.

Flavor / Taste / Palate
Buttery taste of caramel with the kick of fruits and berries right into your senses.

Finish
As they say the smokiness is present if only just, otherwise medium length with pepper and chocolate sayin' Hi.
More drinks we think you'll like
Ratings & Reviews
Smooth and flavorful
Sweet honey and vanilla toffee flavor with a little bite of smoke on the back end. Always a welcome dram.
Some dark chocolate flavor up front, but not much complexity after that.
First Scotch that I've tried really enjoyed it
Didn't love it or hate it, but was a standard scotch in flavor. I tasted much more pepper and smoke than anything else initially.
I'm not much of a peaty scotch person so this was a little too smoky for me. Didn't taste bad just not my preferred flavor but if you like peaty then you may love this one.
So smooth.
Was not a fan
OK - good starting point
Very picky when it comes to Scotch. Have my core three that I like to enjoy on occasion so I was skeptical about this one. Boy was I wrong. One of the smoothest scotches I've ever tasted, and I shared the sample with some friends who aren't scotch people and they all want a bottle. Guess my xmas list just got a bit easier.
An enjoyable place to start tasting. Flavors are simple at first and easy to enjoy, but become more complex as you taste and learn what to look for.
How did you taste it? Neat, rocks, chilling stone?
For a 10 year, this tastes fantastic. I'm More of a bourbon guy but it's scotches like this that make me want to try more and more. Certainly not the best I've ever had, but it is delicious and very enjoyable.
Not like it. I'd be willing to try a different Scotch
So smooth, it went down like pancake syrup. I will def be ordering a bottle or two.
Lacks the smooth, well blended flavor profile that older scotches have. I found it very forward with the pepper and ginger to taste with some cinnamon on the back end. The nose was very sharp and I couldn't detect any particular smells. Definitely better with a splash of water and is one of the spicer scotches that I've had.
I thought this was the tastiest scotch that I have had to date. Absolutely fantastic
I was surprised by the brightness of this drink and definitely can identify some of the fruity notes from the spiral. I'm excited to try more scotches now!
Holds its own with flavor. Lovely to sip.
Nose: marzipan, Christmas cake, vanilla, spices, butterscotch, caramel. Mouth: citrus, spice, heat, chili, berries, later heat subsides to a more buttery mouth feel.
A bit sweet, which made it an easy drinker, but not one I would go to when I want to sit and have a deep thought alongside a dram.
Strong caramel, spicy, not too sweet.
It was an easy to sip. It was a little on the sweet side but not too bad. Nice notes of spice.
I'll try anything once, scotch is not typically in my wheelhouse but this one could be found on my shelf.
This was a fine scotch, but not exceptional. The pepper balances the caramel and fruit nicely. It's light smokiness is enjoyable and not overpowering.
Not generally a fan or young scotch.
Enjoyed the richness of the flavor. Strong from start to finish, would look to include in the future.
This is the second scotch I've tried and I am extremely impressed with it. Super smooth and very nice flavor.
Best of the bunch! Smooth, savory, perfect on stones!
Curious to try this as part of my welcome pack since I prefer speysides. Brown sugar, vanilla cream, sponge cake and damp earth or peat smoke on the nose. Palate of pepper, mild dried fruit and smoke, milk chocolate late in the finish followed by woods and spicy, dry, oil that lingers Missing the sherry notes I was expecting. IMO Macallan 12 sherry cask is an infinitely better scotch at the same price
I am a bourbon first kind of guy.....but this is nice. So smooth with a bit of sweet an a bit of fruit at the end. I might need a bottle for my bar.
I like the favor it went good with my cigar. Very smooth going down. Had a couple of people over to see how the like it. Only one of them didn't like it.
Got into and fell in love with Scotch years ago, but never had Tamdhu before. Sample that came in the Welcome Box was fairly awful. Worst nose I've ever experienced from a Single Malt. Terrible, sulphur-y sherry casks to blame, I'd say. Palette and finish weren't as bad, but no way they could dig out from the nose and cask influence. Willing to believe I simply have a freak sample from a freak bottle, but...yikes. Shame.
So so. I had a really hard time picking up any distinctive notes with my nose which led me to believe this would be a subtle whisky. However, once it touched my palate the spicey/pepper flavors hit me like a truck. I could taste the smoke in the background but it wasn't enough to overcome the spice flavors. I did taste chocolate, but only at the very end and only as a wisp leaving the tongue wanting more.
i have tried but I just don't care for the smokiness of a Scotch
I quite liked this. I don't normally consider myself a scotch guy, but it appears I've been trying the wrong scotch. Very smooth and easy to sip.
My wife really enjoyed this one; she loved the sweet caramel notes.
I am bit of a Scotch newbie only trying Glenlivet and Chivas before this. I thought it was smooth and I enjoyed the slightly spicy taste. I look forward the trying more and comparing this to others.
The smoke and sherry really came out for me rather than the big caramel and pepper that I was expecting. This one is ok, but I won't be buying a bottle.
Caramel and almond on the nose. Dried fruit in the mouth. Pleasant heat and black pepper finish. A good if not particularly memorable dram.
This came in my welcome box and it's not for me.
I was timid at tasting this one because it had a definite scotch smell, the caramel and vanilla smoothed out the bitter bite and then the smokiness came thru. Nice sipping scotch for sure!
Not as much caramel flavor as I would like. Heavy on pepper notes.
Creamy butterscotch mouthfeel with lots of sherry character. A little note of fruit and spice. Surprisingly smooth for just ten years old. Like a baby Macallan!
Had a very playful start and a nice intense finish.
My favorite of the 3. Liked the honey and caramel flavors. Nice finish without being harsh.
Surprisingly approachable and an easy drink for a 10 year old scotch. Round caramel mouthfeel with the right amount of peppery spice. Sherry notes provide a nice fruity backdrop for the sharper notes. It's a great starting point for those who are curious about scotch as well as being a more casual, easy-sipper for the seasoned scotch enthusiasts.
I personally couldn't stand it . It may be a good scotch , but I myself cannot stand or stomach scotch. I love my bourbons , american wiskeys and Canadian wiskeys.
Strong Sherry profile.
Awful front end. Finishes better.
Pretty freakin good, mate. Drink up.
first time consciously tasting a scotch. the sherry was very prominent, and I liked the subtle smokiness of it
I tried this neat first. The pepper flavor is just too prominent, not a fan of this Scotch. That said, it mixed very well with Mt. Dew Ice, the spices meeting the extreme sweet are splendid.
This came as a sample in my Welcome Box. Up to this point I hadn't tried a scotch I actually liked so my expectations weren't that high for this. Boy was I surprised! This was the first scotch that I actually enjoyed. It had a sweet smell with a hint of smokiness. The taste was spicy with caramel. I may have to make this the first bottle of scotch I actually buy.
Spicy taste but decent
Nice and smooth, ok overall
Spicy....but good spicy....would make a nice "sipper".
Very good, in my opinion, for a 10 year scotch. The aroma of caramel and vanilla is inviting and the taste is smooth. Will definitely add this to my collection.
I'm whiskey over scotch pretty much every time. This
I'll admit... I like a little whiskey with my seawater... lol... To me, Tamdhu is Ardbeg or Laphroaig lite. That's not to say it's bad - because it's actually good. It's nice and smooth with a taste of caramel and a finish with a hint of peat. My fiancee preferred it to the smokier, peatier Islays that I like. If you're worried about how you might like a peaty scotch, this is a good "gateway".
Tamdhu made me finally understand why people sit around and sip scotch. Fruity without being sweet and a nice smooth finish. Definitely a keeper!
Bleh
It's good.
Enjoyed this but still not full-bodied like the Scotch I love. Wouldn't turn it down but don't think I would go out of my way to buy it.
A bit too peaty for my tastes, but my husband really liked it. I thought with longer aging it would be sweeter but I'm new to this so maybe not?
It's sooooo smooth. Not a really scotchy scotch. Pretty palatable for almost anyone. Very approachable. Worth trying.
Not for me
I usually don't care much for scotch, but this one knocked my socks off! Not too much smokiness, a real pleasure to drink.
I did not like the after taste
Very smooth, even a non scotch drinker would enjoy this on ice
I have never been a Scotch drinker but I can say this was a wonderful product. Very smooth.
Nice color and aroma. Light vanilla. It has a very smooth taste, but not much to it. I did like that it didn't have the strong peaty taste. It burned on the swallow. Won't be on my purchase list
This scotch is smokey, smooth and has decent flavor, but I was expecting more. I typically drink pretty average scotch, Walker Red or Black is my go-to. I was expecting to be wowed and was just satisfied. It was good but a little disappointing for the price.
It had a great taste it was smooth I really enjoyed it. it is relaxing it's great over the rocks
Loved the peat smokiness and smoothness. Thought this would make a nice introduction to a peated single malt
I am not a fan of smokey whiskies. This is one that I will not be buying to put in my home bar.
For a scotch it is very smooth.
Not a fan of scotch but this was perfect! Comparable to a sweet bourbon.
This was the my fav of the box. Smooth, smokey, spicey, easy finish. Nice sippin!
We both forgot to have a chat with each other as we didn't try this one together. We thought it was ok, but neither one of us found it memorable. We agreed that we would both drink it, but wouldn't keep it in our home bar.
VERY FINE. I GAVE THIS AS A BIRTHDAY GIFT. MY FRIEND WENT CRAZY. HE LOVED IT. IT HAS BECOME HIS NUMBER 1. IT HAS BECOME MY #2.
Smoky w some spice at the end... will join my home bar.
Smooth beginning, great smoky after tones, smooth finish. Definitely would buy a bottle for my collection.
This was was my favorite from the welcome box. It was light and smooth. There was a hint of spice as well. Very enjoyable. Considering this for my home bar.
Strong caramel rush with a nice medium finish. Excellent with a smooth overall feel.
Nice caramel sweetness up front. Spicy from beginning to end but not overwhelming.
It was hard to get any flavor other than butterscotch cough syrup.
Smooth and nice to drink strait. Doesn't have the complexity of some scotch though. More like a burbon
Very smooth, very mild, very drinkable neat. Lacks defining characteristics but good overall.
Strongest nose of the three. Dark cherries and sherry come through strong, but smell misleads as it is so soft and smooth to taste. Smokey vanilla lingers.
Hands down the best of the three from the initial tasting.
Enjoyable smell and taste.
Left an odd after taste, almost a dirty, earthy taste.
Fantastic smell and taste to match.
Very nice for a 10-year. Smooth, with just a note of smoke.
Caramel forward with a nice, smooth finish. Would make for a great daily scotch
Smooth. Easy to drink.
Overwhelming flavor, just not my preference.
Light and week mouth feel. muted flavors with over whelming Carmel to start
Chocolate on the nose with wood smoke & honey on the finish.
Nice mild vanilla smell, mild taste goes down smooth. Touch of Carmel I would recommend and possibly by a botttle
Very tasty
Easy as others in the box. Nothing stands out, except it smells like tequila to me. But that is me. Hate to ding something overall, just because I didn't like it.
I love the sherry finish!
Nice sherry finished single malt.
Caramel and sherry forward nose and taste. Smooth with a little heat.
A bit medicine-y of a smell, but tastes nice. A bit fruity, some vanilla, maybe cinnamon? I like sherry, but this isn't the heaviest sherry.
This one didn't work for me. Compared to others in the box, we found this nearly undrinkable.
I liked the taste and aroma of this 10 year old. It goes down really smooth and has a unique flavor.
Impressively good for a 10 year old non-peated scotch. My favorite entry level sherried scotch. It is much better than Aberlour 12 or Dalmore 12 in my opinion.
I liked the bitter chocolate taste, but not really liking it's smoky flavor. Not sure what they smoked for the flavor, but it ruined the taste.
A very good, enjoyable sharing whisky, but also can be enjoyed alone to relax. One that every bar should have!
Good taste, not a lasting finish but more than other young scotches. Recommended for new scotch drinkers.
Very solid whisky!
wonderful flavour
One of my latest favs. Smooth with just a hint of peat. Great balance.
Very good S: caramel raisin T:light smoke chocolate cherry sweet
Great Scotch. Very light on the peat but still present with caramel and fruit notes present. Will add to the bar.
Incredible Scotch. Smooth finish and outstanding Carmel flavor notes that's present throughout.
Load more reviews
Back
A Dram for Your Thoughts
Cancel