Price, Shipping & Taxes may vary by state and will be recalculated at checkout.
Authenticity Guaranteed
We guarantee every product we sell is authentic.
Free Shipping
Flaviar Members get free shipping on their orders.
Buyer Protection
Money-back guarantee if things go wrong.
A vivid harmony where old meets new.

Suntory… today the name virtually defines the beverage business in Japan. Founded in 1899 to import and distribute wine, they quickly branched out into their own products in 1907. In 1923, they stepped out again, this time into the nearly sacrilegious effort of distilling a Single Malt Whisky in Japan. But the dogmatic traditionalist of the Spirit-loving West soon forgave Suntory's heresy for the most pragmatic of reasons… they made great Whisky and pioneered the delicate and problematic use of Mizunara Oak in the process.

In the 90 years since then, Suntory has expanded through homegrown brands and the acquisition of established business around the world. Perhaps most notable of which was their acquisition to American distiller Beam, Inc. in 2014. Not too shabby. Their various holdings produce dozens of Whiskies, Beers, Liqueurs, and soft drinks that span the globe.

Toki is a blend of Suntory's Hakushu and Yamazaki and Whiskies from Chita distilleries. It's an unique marriage of Hakushu American white oak cask malt Whisky and Chita's heavy-type grain Whisky, resulting in a well-balanced and harmonious blend that is Suntory Whisky Toki.

Toki means "time" in Japanese and this Whisky resurrected a popular Japanese tradition of a Highball cocktail.


Smartass Corner:
The Highball is an artful blend of Whisky and sparkling water over a generous serving of ice.
Category

Style

Region

Country

Alcohol

Distillery

Hakushu, Yamazaki, and Chita

Age
Flavor Spiral™
About The Flavor Spiral
What does Suntory Toki taste like?

The Flavor Spiral™ shows the most common flavors that you'll taste in Suntory Toki and gives you a chance to have a taste of it before actually tasting it.

We invented Flavor Spiral™ here at Flaviar to get all your senses involved in tasting drinks and, frankly, because we think that classic tasting notes are boring.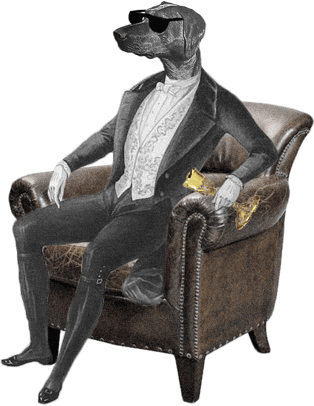 Dog Dogson's
Smartass
Corner
In recent years Japanese Whiskies have won a number of top prizes at the World Whisky Awards and have consistently scored higher than Scotch Whiskies in blind tastings.
Tasting Notes
Appearance / Color
Clear gold

Nose / Aroma / Smell
Basil, green apple, honey.

Flavor / Taste / Palate
Grapefruit, green grapes, peppermint, thyme.

Finish
Subtly sweet and spicy finish with a hint of vanilla oak, white pepper and ginger.
More drinks we think you'll like
Ratings & Reviews
While not a personal favorite of mine, I love the variety that Suntory adds to my whiskey table. The taste is reminiscent of a scotch.
Too sweet
Alcohol heat and spice are overpowering any other flavors I had hoped to pick up. A drop of water opens up some of the oak and a little citrus zest, not terrible, not my favorite.
Love this Whisky. Dangerously smooth.
Could be smoother
Harsh
Great taste, body and very smooth
Tasty. Lightly sweet, with a good balance of spice to it. Not too much sweetness or spice.
Light and sweet. Gail's favorite to drink straight
Very smooth start, quite sweet and pleasant experience
I like it. Not terribly complex, but a solid 1-2 punch. Each sip has a little bit of a grain alcohol start (some bite), finished by a lingering green grape taste. I like it neat. Will be back.
My first Japanese whisky and the big disappointment. This is really cheap, bargain priced, whisky equivalent to Two-Buck Chuck. Stay away, or invest few more bucks for something real.
Whisky and coke that is starting to fade out my Beam.
Friends who are fans of Japanese whiskey, LOVE THIS. I am not a fan of Japanese whiskey. It's just my palette.
One of my favorite whiskeys for sure.
Different, sweet, not a lot of barrels flavor, more simple
Decent, a bit bland
Bright, fruity, smooth. Not sure what I was expecting, but I very much like it.
Easy sipper. Pear right off the back with apple, the right amount of bite for me. For me, the price and taste are on point.
I like this whisky, but it isn't love - it has a nice sweetness to it and is quite smooth start to end.
Varied taste, quite unique among whiskeys, grass, herbs, smooth, a standard
Peaty, more like a sctoth
Had the suntory right after I had the Glenrothes. This definitely felt a bit sweeter than the Glenrothes. Overall, it was a decently smooth finish.
Easy to drink. Can taste the citrus, oak and honey.
Has a youthful nose, which makes it hard to decipher some of the flavor profiles. Smooth from start to finish with a mild numbness at the end. Tastes are earthy and sweet. Perfect for an early fall bonfire. A good comparison is Great Lakes Distillery's Kinnickinnic Whisky.
It feels almost simple and perfect.
Too spicy. Not much complexity.
This is a solid whiskey. It's not something that is necessarily get again, but it certainly piqued my interest in Suntory. It's not unlike Irish, but in place of shortbread it's a neutral grain taste. I got a strong green grape finish. Unique, and not unpleasant. Suntory is respectable!
Sweet finish with notes of honey and banana.
This Japanese whiskey has a much softer and more citrus like flavor to it than a traditional american or scotch whiskey. It is very drinkable and would pair well with a lot of ingredients for mixing.
nice, crisp, tasty
Setting aside the unique bottle, this is one of the smoothest and most pleasant sipping whiskeys I've had the pleasure of drinking. A robust fruity opening, not unlike a young blended American whisky, is familiar, however the building and then lingering sweetness of honey on the finish are lovely and make this a one-of-a-kind dram. If you ever find yourself in a position to introduce a friend or family member to a sipping liquor, this is the one to pick!
One of my favorite Whisky bottles!
So incredibly smooth. This is now one of my favorite whiskeys.
Excellent sipping - daily drinker? Oh Yeah
Smooth, citrus, slight smoke
Very smooth and mild flavor. Just the right amount of smoke and wood flavor.
Smooth, a little sweet. I taste cherry, plum, or other sweet fruits, as well as sherry which all weren't on spiral, but perhaps could be classified overall as sweet. Very easy to drink. A great spirit for the price point that would make a good gift.
surprisingly smooth; never thought and consider japanese whiskey until this
Very mellow and smooth. For the price you can't beat it!
Very smooth, hardly taste the alcohol content.
Light
Interesting taste pattern. Not a fan of the grapefruit, yet it created a cool finish. Definitely smooth.
Grain taste smooth as butter
Delicate and smooth. Love this whiskey.
Very good in a highball. Nice and bright.
Not enough flavor
Smooth and easy drinking, great for someone just getting into whiskey
Very lightly smoky, pronounced herbal flavor, earthy finish from the ginger and white pepper fading into a surprisingly sweet finish of honey. Excellent in a highball.
Solid offering from Suntory
Love the taste. Great straight or mixed up with something. I could drink the everyday.
the nose is very delightful, just like the description. The after taste is very strong some people will not like it but when you dilute it with water or ice the unpleasantness is gone and turn to sweetness.
My first Japanese whiskey. Feels like a good intro. Reminds me of fruit-forward scotch but different.
If you drink neat, it is little strong, Tastes good, I like it and would recommend
Affordable and enjoyable every day drinking scotch. Bright, crisp, and sweet.
Not the most elegant whiskey on its own, but its delicate smoky/peaty character is great in a highball or with a splash of St. George pear.
Mild
Nothing special, light and friendly but best under $30 and as a mixer.
Good
For the price, this is my new go to whiskey.
Clean start, and sweet finish
Fine. It's good in a highball.
Very refreshing Speyside scotch from japan
Fruits. Honey. Green apple. Grapefruit. Vanilla. White pepper
I love this whisky. Definitely one of my favorites, especially given the price.
More Scotch notes than bourbon but easy drinking. I'm not a Scotch fan, but I enjoyed this.
Caramel and smooth grain body with a hint of smoke and amaretto. A bit sharp on the front end otherwise would have rated higher.
Great notes of honey and vanilla, with a kick
Light citrus flavor. Great sipping whisky. Mild burn. Oddly refreshing.
Simple, light, sweet, smooth
Clean and great!
Subtle sweetness. Low burn on finish. Very good on ice.
When I smoke cigars, sometimes bourbons and whiskeys just add to the heat. This balanced well! This is sweet, light, smooth. Great intro into the Japanese whiskey world and at a reasonable price. Usually found locally pretty easily @29.99.
Great inexpensive easy drinking whiskey with a good amount of sherry and almond.
Straight shooter - here to be enjoyed but not trying to steal the show. Softer notes of slightly unrefined spice that packs a playful punch.
Incredibly smooth. Great whisky
Such a lovely dram! This is my go-to. This is my daily sipping dram. Such a sweet and floral whisky. An amazing whisky for the money.
Suntory Whisky Toki has a special place in my heart. I visit Japan often and spend a great deal of my time at the Kodoji Bar - which houses a large collection of priceless photobooks. Suntory Toki is one of the two whisky's they serve. As a result, I always keep a bottle of this at home.
Wow, this is a really smooth light tasting whiskey! The smell was light too. But for the price, this was really good!
Tastes the best neat
Great stuff! Like Nikka from the barrel's less expensive cousin.
Very smooth, sweet, pleasant. Quite nice.
very smooth, love the after taste. excellent on the rocks
I liked this whisky a lot, it was really a Suntory time to enjoy. I highly recommend this, it is worth it.
Reminds me of Glenmorangie 10 year for smoothness. The distillery character maybe better to explore with Hibiki.
Very smooth. Not too complex though
The very definition of nice and friendly. In a good way.
Incredible taste for the price. This is very close to Glenmorangie 10 year.
Inexpensive, easy to drink. Overall an agreeable whisky for taste and cost.
Surprisingly tasty! Loved the mellow flavor profile.
smooth lighter finish.
Love the caramel and oak! So smooth
Average. Little oaky
Very smoky and dry. Not my favorite spirit.
The first Japanese whisky I've tasted. It was certainly a good and smooth experience. It had, to me, a definite grassy/herb flavor with some hits of honey and oak. Highly recommend this one. It's good and easy on the wallet.
My first Japanese whisky, a little peaty
great everyday Japanese whisky great tasting notes
I love the smokyness of this. It is a great daily drink.
Nose: green apple, pear Taste: honey and smoke some pear and floral, bit of a rough finish
Delicious and light, but packs a little more punch with that 43%. Retails for around $37 US in my area. Always worth it to have a bottle on hand. Not as complex as the higher-end Nikka's, but still an excellent effort from Japan!
Love this in a ginger ale highball.
Exceptionally smooth. Sweet, fruity taste.
Very smooth. Poured, drank, and repeat. This was a hit when shared with some friends.
At a budget level for a reason......palatable and solid, but forgettable.
Very bright, it's an okay sipping whiskey. Better suited for a highball with zingy ginger beer.
One of my favorites. Extremely smooth. Great in a hot whisky, on the rocks, or on its own!
I've only had one other Japanese whiskey before so I don't have experience in comparing. This one was very good but viewed as "very strong". Wasn't any burn afterward but definitely was more earthy than I expected. The unique very light color was nice and attractive to serve.
Very different from my whiskey experience, but what a great kind of different. As with a lot of the reviews this was my first foray into Japanese whiskies. I was surprised by the lighter color and got a slight hint of ginger and honey. The finish had a bit of a bite, but had a good vanilla aftertaste. I highly recommend.
Different tasting. First foray into Japanese whiskey and I like it.
Very bright with a clean finish. First time with Japanese whiskey. Will be trying the Hibiki Harmony next.
Smooth and perfect. Got it on sale and wasn't disappointed
light, not very bold. Great for the summer or hot fire place
Very rubbing alcohol-like. Not for a sipping whisky...might be better used for highballs?
You have no business drinking Whiskey leave it to the hig boys stick to fruity drinks
Mic drop
Good high ball summer drink
Nothing special, I'll drink It, but wouldn't buy again.
This is terrific! It's complex enough to give you some nice flavor but not overwhelming in any way. Just a nice, solid utility scotch! For $30, it's hard to beat.
This one, will not disappoint.
Drinks easy this was my first Japanese whiskey and I am pleasantly surprised.
Rey clean, almost crisp. Maybe a little light on the heavier flavors, but subtle and a nice one to sip on... especially for that price
Very smooth, easy on the palate. Great stuff for the price. Good sipping whiskey. Definitely recommend.
Very smooth, light and refreshing
Too smoky and not very smooth.
Herbal notes, reminiscent of scotch. Very oaky with a tannic bite. I've seen this whisky priced anywhere from $23-50, I would recommend trying to pick it up more around the $30 mark.
As light as the color, so too is the flavor. For a 43% alcohol content whisky, it is amazingly smooth. A must have for a very low price
really easy and smooth not a large amount of complicated flavors at this price point a nice bottle
hard to taste the grapefruit
Weird start and finish, a bit too much oak for my taste
Really enjoyed this
Extra smooth. Ginger Ale and Toki is the new after work staple.
This Whisky is light in color, light on the taste and not the smoothest. I would not say this is the best Japanese whiskey i've had. It's not terrible and it definitely drinkable, but i wont be buying a case to have in storage anytime soon.
Like it
Smoky and smooth. Delicious with a splash of soda after a long day
Light and smooth , lots of honey and vanilla with just a touch of smoke.
Nice light and tasty.
Mild with some oak hints and a slight spice on the way down. Inexpensive casual sipper for any occasion
Nose: apples, peach, vanilla, honey Taste: Lemon, apples, touch of vanilla.
Not a fan.
Love it. Very smooth, very affordable great quality whiskey.
Unique flavor! Hits like a scotch and finishes with a smooth Irish Whiskey feel to it. Perfect with just one ice cube.
This is a brilliant inexpensive selection. I was so impressed with this both neat and over ice. Several reviews here nail the profile - nice blend of bitter and sweet. And the bitter is not harsh, just flavorful, rivaling the best scotch whiskies. Definitely staying in my rotation.
This is easy to drink neat. Smooth and sweet finish, but a bit of a harsh start.
At 21 years old I am new to whiskey and this is definitely an easy sipper. Sweet, but it also has a bite to it which gives it an interesting taste. Tried mine neat and in a wedged ice glass.
I was very surprised. A very smooth, easy drinking whiskey. I'm impressed. I will definitely be revisiting this great whiskey again.
Sweet finish but you have to get to it. Has a kind of a harsher start.
Not sure at first...the more I tasted...the more I enjoyed the Japanese take on whiskey.
The Japanese can make a great whisky. This one is a bit sweeter with a smooth finish. For the price, you won't find many better options. Great enjoying neat, on rocks, or with your favorite blend - I'd pair with ingredients that can take advantage of the sweet flavor. (Check your local store as I find it overpriced here.)
Very smooth and easy drinking. Makes a fantastic highball.
Easy drinking.
Superclass on the finish with a bit of sweet.
Wonderfully smooth and not at all what i was expecting from a young light colored japanese whisky
Smooth
This was what turn me into japanese whiskey, what an amazing blended whiskey, its smooth oh so smooth, i had trouble going back to drinking American Whiskeys after trying this bottle and the whole line. Looove it.
Super easy to drink.
Not overpowering, but has a pleasant sweetness and flavor. An excellent starter bourbon and it won't bite you.
It's cheap. Picked up a couple bottles at Costco. Had low expectations since Suntory removed age statements and decided to go blended. To my surprise, it was very easy to drink. The bottle went fast.
Nice and clean but nothing spectacular
It is a malt and grain blend, delicate flavors overall, the initial light fruity profile is very nice, and there is no harshness in the experience.
Smooth
Wonderfully smooth.
Easy to drink whisky. Fairly priced. Nice slight spice and good finish. Bang for your buck
Perfect for a high ball !!
Very light, but I enjoyed the flavor. I am currently working through the Japanese whiskys, and this is on the softer end of the spectrum.
Can taste the sweetness, smells light taste medium,
Compared to the Hibiki Suntory this whiskey is very lacking. Smooth, but pretty bland overall with very little distinction as far as flavors. It's a decent whiskey but nothing overly special.
My first Japanese Whisky. The spiceness is definitely there, a few drops of water really bring out the auroma.
Really fantastic!
too light, need more complexity
Very smooth. This was my first from japan, but definitely not my last. Fairly young on the palette, but still some slight burn. Was enjoyable neat, but really opened up with a few drops of high TDS water (I use Evian). Would recommend if you get the chance.
Smooth, with a bit of spice. Great straight or as an old fashion.
Solid, a little young on the pallet but a good performer, can do better for similar money IMHO
Very well blended! If you ever liked any Suntory liquors this is an even keeled and warm, honey suckled flavored drink. A bit on the bite end with a tad bit of high proof burn at first... this goes away with continued sips. Flavor opens up even more so with a few drops of water. I would hate to mix this with any thing, you get all the best of the mixed whiskeys in one spot! Making this a daily favorite.
Smooth and mildly spicy. Elegant blend. I love it. This goes great with cigars, I'd say it's made for it.
One of my favorite Japanese whiskeys. (That you can actually get your hands on!)
It's okay. It's sweeter than I like, like a Jack Daniels.
Being new to Japanese whisky, I enjoyed the smoky and slight peppery flavor (I thought it would be more prominent). Very pleased with this product. But my wife is not a fan.
I love the sweet pepper and smoky taste
I have tried Suntory at whiskey tastings and I have bought it on occasion because of its ether-like presence on the tongue [it is not Yamazaki (sic?)].
Good for highballs
Not as spicy as the spiral would lead you to believe. Definitely finishes with smoke and is overall solid.
Light and spicy, this is a great whiskey for sipping or mixing into a highball. Doesn't have the same "staying power" as the Hibiki, but still an excellent choice for a good price.
Highball, also good in Mizuwari... has enough character with enough delicate nuances of a Japanese whisky
If you're new to Japanese whiskey, Toki and Harmony are both excellent choices. Given the price point, Toki is very accessible, and the flavor is what I would describe as the essence of Japanese whiskey - nothing more, nothing less. If you dislike Toki, you probably won't enjoy other Japanese whiskeys but once you move past Toki, you'll probably seldom return.
I enjoy it as a highball
Great for the price at Costco
Great whiskey. More smoke yet smooth. Still love my lagavulin 18
A great whisky that is smooth and easy to drink. Neither demanding nor overpowering it is great after dinner or at the end of the day. Enjoyable at a good price point. .
I was fortunate enough to go to a launch party for this spirit. I actually thought is wasps smooth as Suntori's other, more expensive products.
I just want you to know that it is about 40 dollars at your local stores
While not as smooth as its more expensive label mates, the sweet and spicy character make it a good anytime whisky.
Load more reviews
Back
A Dram for Your Thoughts
Cancel