Peat just gave you a chance… Don't blow it!
Son of a Peat
is a
members exclusive
private label
inspired
by the Flaviar community. We set out to create a high quality
Peated Blended Malt Scotch
our members would love—and they do. Each batch is unique and in short supply.
A collector's wet dram
sourced from the finest distilleries of Scotland whose names shall remain, well...
shrouded in mystery.
BATCH 01
is a remarkable
marriage of eight
of the most famous Scotch Single Malts from
Islay, Islands
and
the Speyside region.
The end result is a complex and commanding Whisky bottled at the peak of its powers—its
spirit
barely contained by the cork. We treated each drop by hand to ensure the Whisky got the care it deserved.
48.3%
strong,
no added color
and
non-chill filtered
.
This is a gruff, yet utterly charming dram of both
mysterious and chaotic nature.
Its flavors are dark, heavy and intense, but also strangely warm and welcoming.
For more info visit:
http://sonofapeat.com
*This bottle is a collector's item, we will not be able to entertain any refunds or exchanges.
**Individual orders limited to one item per person, as we wish to give everyone the opportunity to participate.
***Any kind of transit damage is insured and will be reimbursed.
Category

Style

Blended Malt Scotch Whisky

Region

Country

Alcohol

Distillery

Age

Chill Filtered?
Flavor Spiral™
About The Flavor Spiral
What does Son of a Peat Batch 01 taste like?

The Flavor Spiral™ shows the most common flavors that you'll taste in Son of a Peat Batch 01 and gives you a chance to have a taste of it before actually tasting it.

We invented Flavor Spiral™ here at Flaviar to get all your senses involved in tasting drinks and, frankly, because we think that classic tasting notes are boring.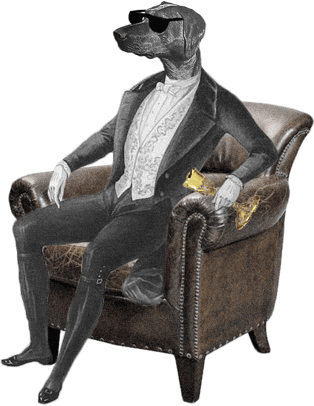 Dog Dogson's
Smartass
Corner
Scotch Whisky is almost never aged in new barrels. Bourbon and Tennessee Whiskey casks are usually used for maturation, while many times ageing process and flavor finishing is concluded in various wine casks, such as sherry or port.
Tasting Notes
The usual suspects—peat, smoke, and salt—are all there. But the more you taste, the more biscuity and sweet it becomes. Then, there's apricot, sherry, citrus and green apple notes that take things to 11. The finish is oily, succulent and bittersweet. A lip-smacking smoking gun delight!

More drinks we think you'll like
Ratings & Reviews
So so. Not worth it.
This was the first peaty whiskey I had and it was an amazing experience! My Brother shared a glass with me one day and since then I hunted down scotches and whiskey with the peat flavor.
One of the best that I have tasted thus far (especially for a "Blend"). I would have to have it again along side Laphroiag or Lagavulin to determine my favorite.
I guess I've learned I don't care for overly peaty scotches...and that's definitely what I got. Not for me but will try to see if I drink it on a few other occasions if it grows on me.
10/10, would consume daily and become an alcoholic for this.
Absolutely my favorite scotch. I was nervous about getting this but I was pleasantly surprised and wish I would've gotten more.
Fantastic!
A very well balanced blend with just the right amount of earthy peat flavor and a strong wisp of smoke. Love it!
My favorite peated blended Scotch!
Not too much of anything, very well balanced, the smokiness is rich. So very much addictive. Wish I had two bought two bottles. Can't wait to try your upcoming Cognac!
Splendid, I did taste it and was impressed so I save it up for special events. Well done!
Love it! Peaty but very smooth.
I finished off this bottle a couple of months ago and it made me really sad. Why didn't I take Flaviar's advice and buy 3 bottles instead of only one?! Such a wonderful little dram. I wish this was available at my local grocery store. I may never get to drink it again and I'm sad.
Nice smoky aroma... peaty Smokey for sure... just a slight charcoaly taste... you know your with the scotchs...smoother than most other labels...
Yuck.. all i can say..
I have had worse, but its hard to remember when. Over rated, over priced over hyped. Islay lover, peat is my beat, but this fell so short...
Strong and peaty flavor, can taste the complexity from the blend, can add tad bit of water to mellow down the strength of not used to it. Personally felt like not for everyone as a to-go pour.
Fabulous peaty cocktail!
Thoroughly enjoying this. Very well balanced with just the right amount of smoke to remind me I'm drinking Scotch whisky.
I have read the comments and I feel my product had something wrong with it tried to resolve with Flaviar without resolution purchased 3 bottles that are not drinkable very dissappointed so it a huge thumbs down from me!
Loved it. Hearty and party, with a svelte finish.
Amazing depth and flavour
Love Lagavulin this rates up there with my 16 year old. Lucky me bought two bottles.
LOTS of smoke and peat for my taste. I don't have as much experience with strong scotch, but this was good. I think the flavor profile for me was somewhat reverse of what is advertised. I get no smoke or peat up front, but the smokey, peaty aftertaste sticks around for a good five minutes. Glad to have a bottle!
BRAVO! A hearty feel-good genuine series of claps is need for the Son of a Peat. This blew me away and I highly recommend this for all the peaty Scotch drinkers. I'm not sure if this will be available around the clock yearly for purchase, but it's a must have for the home and personal collection. BRAVO!
This is peat. Welcome. I'm so glad to be able to own and share this amazing bottle. The only problem is I can't drink it more often....
I was lucky enough to get a bottle of this amazing Scotch. So smooth and just the right amount of smokiness. I have to admit that I really liked this wisky straight and if I could I would partake everyday. Sadly my bottle is empty now with no replacement in sight.
Great stuff! Loved it
Real good blend. Perfect peat. Smokey and smooth. I'd buy again. Can't wait for Batch 2.
Great blend. Smokey and smooth. Strong, but not overpowering. Beautiful nose. Doesn't dank-out at the end...finishes mellow leaving you longing for more. I'd buy again.
Solid, complex flavor, with a rich smoke touched by a little bit of sweetness (not too much)
A nice combination of smokey and smoothness.
Quite delicious and smooth. For such a lite colored scotch, it had wonderful amounts of peat. Not at all overpowering or overly pungent.
Loved it.
This Son of a Peat was amazing! Possibly the best whiskey I have ever tasted. Peaty, but smooth and not overwhelming. So good you can drink it with just a bit of plain water, no ice needed. I drink many whiskeys in a bit of sparkling water, but this one is better in plain water - a real testament to it's smoothness and complex flavors! Great nose - smells peaty but not too strong. Great finish, too... lingers on the pallet but not in a bad way. Makes you want to keep sipping! I wish I had gotten two bottles!
The nose is very strong and smokey, taste is too smokey for me.
I think this is a wonderful blend that is smooth but still creates an interesting smoky finish. This is a "Do it again" Scotch!
Great first effort! Compares well with Islay single malts. Smokey, sweet, smooth.
wonderful mix, not too smoke, nice finish...glad I bought 2 :)
This was horrible. The favor profile did not match the bottle. This was a very harsh tasting scotch. It was not smooth and did not have any kind of finish. I was extremely disappointed in this bottle.
Fantastic blend of peated whiskies from different parts of the world. A one of a kind jem.
Nope! It was too peaty for my tastes. I could not finish the first sip. For me it was a waste.
Not overly peated, clean finish
It tasted like creosote. I hate to give a bad rating but it was that bad. I tasted it with a local whisky distiller.
Wish I could give a zero. Only alcohol I actually had to spit out. It is horrible was The consensus from the group of five that gathered at my home for the tasting. I could not even give it away to anyone there for the tasting. Please do not waste your money. First purchase from Flaviar I absolutely regret.
LOVED IT! My husband and I are both peat lovers, and this one held its own against some of the best peaty scotches out there. Make more please!!
Not my thing but it was worth a shot.
you like Peat than this is for you. Can't say this is my favorite scotch but I knew it was going to be strong and full of flavor. For me it's a bit much on the peat and smoke for it to be an everyday drinker, but I will share with friends who are adventurous and brave enough for the flavor challenge. I read the profile that it's heavy and intense the which I say hell yeah you're right. It's really good with an IPA as it balances each other out, but beware this thing is intense.
While I'm not a peat lover per se, I actually really, really enjoyed this.
super good, wish i could buy more!!
little less peat but a very smooth drink.not a grupping whiskey, a nice sipping drink
Loved it, just the right amount of peat. And great in a Penicillin:).
I prefer a touch less peat, but a smooth drinking spirit that treats you well
A little thin and to much alkohol.
Way too smooth and sweet for it to be almost 50% ABV...and I mean that in the best possible way as I had to check it twice just to be sure!! I personally like more smoke and peat in my Scotch, but I expected less tbh. Best Peated Whisky I've ever had at this price point for sure..if you're venturing into the world of Peat for the first time, you should definitely start with its Son!
A delightful taste that would have been perfect with a bit of more smoke. The aroma id almost too gentle but the taste, overall, is wonderful!
Ended up being too overwhelming for me.
I've never tasted a Peat Scotch this good before. Excellent aroma and taste.
Oh man, such a nice peaty flavor, smooth but still with that nice scotch flavor. More...Please!
Just horrible
Freakin' Yummy...Absolutely, Positively, 100% Freakin' Yummy. I require more!
Son of Peat. I've had Big Peat and was kinda hoping for a similar experience. I crack open the bottle and was greeted with a nice smokey aroma, but I knew this was not going to be a Big Peat. I taste it. The smoke is there, but so is the alcohol!! At 48% there is a bite. The alcohol tastes very young and must have been bottled right at 3 years. Now the name, Son of Peat, makes sense. This Whisky is a baby and needs at least another 5 years.
For the first batch I am impressed, great nose, lite color and the touch of smoke with a mild peat finish that sends me back for another pour, next batch I will get three more bottles, two for me and one to share!! Well done Flaviar !!!
Loved the side by side flavor: sweet and smoke.
Very bold, with lots of character
The overall flavour was quite good, once you get past the robust scent of smokiness from the peat (hence the name). It was a bit much for my liking though, as much as I wanted to like it.
Very smoky leathery taste and aroma
Big, bold and a peat's peat. For sure not what I would use to introduce someone new to whisky but for SURE what I would use to give a special glass to someone who knows what they like.
Peat and iodine almost smack you in the face. The first sip disclosed the massive, smoky peat. Each successive sip displayed subtle nuances of sherry and dried fruits with a hint of sweetness. A nice oily mouth feel with a long finish. Not an everyday dram or for everyone, but a wonderful first effort.
Peat right up front, and peat at the end, but with a beautiful sweetness in the middle. very enjoyable.
Really nice and Easy yo Drink Whisky with Balanced Aromas & Smokiness
Not bad Flaviar! I can taste the peat and smoke followed by the Speyside sweetness. A bit bitter at the end as well. The higher than usual alcohol content is added bonus. All in all I say bravo, and I'm looking forward to the next batch.
I'm not sure what I expected, but perhaps the mention of Speyside threw me off as I love Tamdhu. As Benjamin mentioned, a gamble that did not pay off for me. I have friends who love a taste of the Old Sod, so perhaps they will enjoy it.
Love it
It was a gamble, a shame it did not work out.
WOW! It lives up to its name! Smells of Peat, first taste is all Peat with some saltiness mixed in. Light sweetness at First, but fades into the saltiness and finishes with light spiciness and peat! Very good!
First time ever drinking peat and it is not for me!!
I can definitely appreciate that this is a high quality peated blend, even though it's not my favorite flavor. First sip is like Clint Eastwood punching you in the mouth, but after you get used to it it's quite tasty!
Smokey and peaty flavor. Taste the citrus and apricot flavor which I like. Definitely good for when guest come over.
Wasn't impressed on first taste I will try it again but very underwhelmed.
Peat on the nose. Of course!! Smooth and great tasting!
Peaty but sweet, great stuff.
Peat and smoke on the nose, very typical Islay. The palate holds a nice surprise, as the peat hits in a big wave up front but a light fruit sweetness follows, before a wave of peat continues in the lingering and smooth finish. Overall a great first effort!
I was skeptical but you can tell a lot of thought went into this blend. Assertive peat aroma, earthy yet bright. Lightly sweet, with a hint of stone fruit. Very enjoyable for a peat lover.
So peaty. So smooth. So good.
Levels and levels. I feel I'm being initiated into the world of real flavor.
Beautifully punchy peaty taste.
If you feel like smoke and peat could be your poison, this is the dram you should start your peated journey with! The flavor profile is amazing!
9 is my first impression. Feels really good. All around mouths. Taste lasts couple of minutes. Goody!
Wow! This guy knows what he's talking about.
Load more reviews
Back
A Dram for Your Thoughts
Cancel