Price, Shipping & Taxes may vary by state and will be recalculated at checkout.
Authenticity Guaranteed
We guarantee every product we sell is authentic.
Free Shipping
Flaviar Members get free shipping on their orders.
Buyer Protection
Money-back guarantee if things go wrong.
Internet-born blend for the modern age.

Carin Luna-Ostaseski was a web designer who was introduced to Whisky and fell for it hard. So, she trained as a bartender, interviewed experts, and set her mind to creating her own brand. What does the modern, internet savvy entrepreneur do to address such an expensive and risky proposition? That's right… she launched a Kickstarter campaign in 2012 raising more than $45,000 to launch her dream. SIA Scotch Whisky was born as a perfect analogy for craft Whisky production in the modern era.

Hunter Laing and Company have been vatting and blending special edition Whiskies for generations, and when Carin set out to concoct her masterpiece, she knew that they would a great partner to give her a hand. SIA Scotch is a blend of Speyside and Highland Single Malts with a touch of Islay added in for a bit of depth and character.

You will notice a dark, honey-gold color that usually speaks to older spirits. But the magic combination of specific drams and ages remains their trade secret. The fruit of their effort is getting rave reviews and awards — taking the Double Gold at San Francisco in 2014 and scoring above 90 pts with Wine Enthusiast and "Outstanding!" with Whisky Advocate.

Smartass Corner:
SIA — pronounced "see-ya" — means "six" is Scottish Gaelic. So, why did Carin name her Whisky Sia? Because it is her favorite number that's why.



Flavor Spiral™
About The Flavor Spiral
What does SIA Blended Scotch Whisky taste like?

The Flavor Spiral™ shows the most common flavors that you'll taste in SIA Blended Scotch Whisky and gives you a chance to have a taste of it before actually tasting it.

We invented Flavor Spiral™ here at Flaviar to get all your senses involved in tasting drinks and, frankly, because we think that classic tasting notes are boring.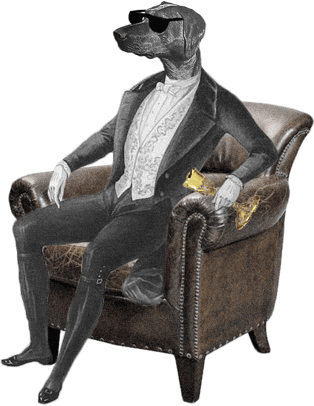 Dog Dogson's
Smartass
Corner
Single Malt Scotch Whisky is made in Scotland using a pot still distillation process at a single distillery, with malted barley as the only grain ingredient. It must be matured in oak casks in Scotland for at least three years (most single malts are matured longer).
Tasting Notes
Appearance / Color
Dark honey gold
Nose / Aroma / Smell
Heavy on lemon zest with mandarin orange and clove in the background.
Flavor / Taste / Palate
Caramelized Crème Brûlée, vanilla, toasted walnut bread and a dash of smoke.
Finish
Smooth and lightly sweet with hazelnut.
More drinks we think you'll like
Ratings & Reviews
Very smooth and nice vanilla and dark chocolate finish
Tasted like vinegar. Not the whiskey I was hoping for. Maybe it was just a bad tasting sample.
Toasty and smooth
Very smooth.
Amazing blend.
Nose: Melon/honeydew, grapes, fruity Taste: Dark chocolate, hints of pepper
Some light toasted/Smokey flavor but mostly just plain sharp scotch to me. Guess I'm not a scotch guy.
Slightly toasty and smoky with hints of orange. Does tase a tad mild so I can see how someone thought it tastes watered down.
Nose is all toasted. Taste mostly toasted nuts. No sweetness.
Loved this one. Are there better whiskies? Sure. But this was a solid blend and a great one out the gate for this company. The story behind it is superb; looking forward to seeing what else they produce.
I taste citrus and smoke. It's ok.
I'm not much of a scotch drinker but this was a smooth and easy drinker!
Smooth and nice flavors. Nothing to special to my preferences.
Very light. Oddly sweet. Not my glass of scotch.
More toasty and smoky than I usually like
Very smooth!
Smooth but bland.
Bland
gorgeous light smooth scotch
Very smooth, mildly sweet taste. I think the vanilla and toast come through the most for me, with the aftertaste having a bit of bite and cloves. As someone who doesn't normally enjoy Scotch, it was quite nice.
Didn't love the nose - hint of orange but nothing stands out. The taste was hint of sweet with a spicy finish (maybe the clove?) Not a favorite.
Light and smooth. Hint of sweet flavor.
The nose is great. The taste leaves some to be desired. Very little after taste and clean, but expected to be a bolder and richer taste.
Delicious, worth every penny. Scored a lot higher than much more expensive scotch.
Reminiscent of orange marmalade on toast, just not as sweet but also with a hint of smoke thrown in. Not exactly a combo I've ever looked for.
Mildly toasty and smoky. Very smooth with a slightly hot finish.
Smooth and easy to drink. Big vanilla flavor.
This was ok. Very strong smell/taste of orange/zest and the taste is the same. Not really much of a finish. A pretty underwhelming drink honestly. Nothing bad about it, but nothing exciting. I wouldn't pay more than $30
Taste was OK, not great. No finish to speak of.
If you like the rye-like taste of bread or grain, you'll probably like this as well
Pepper, cloves, bread, smoke. Sweet and dry!
Toasted caramel, not very smoky, but too much clove for my taste.
Light and smooth
Loved the smooth slightly sweet flavor.
Just an average scotch. Easy to drink with the toasted characteristics.
Easy to enjoy scotch
Pretty light taste and easy to drink. I would probably use this to introduce to someone that hasn't tried scotch before. Pretty smooth, mild, and slightly smokey.
It's a blend. If your going to blend scotch you gotta bring it. This tastes slightly watered down. This is what I'd give to my less scotch knowledgeable friends when they come over.
Loved the toasted bread and slightly smokey flavor, bit of orange too.
Very easy drinking and flavorful blend!
Delicious and lightly smokey. The smell made me suspicious that it would be bitter and peppery but not at all. The flavor spiral is so odd but true! Lovely!
Not the most flavorful, but has a good finish.
Sweet and smooth. Lightly toasted.
.
My hands down favorite from my 12 Days of Christmas! A very interesting blend satisfies from nose to finish.
Sweet but with a very strange mouthfeel, like more citrus oil than citrus fruit. Didn't pick up mich of the toast or smoke.
Lots of ethanol, not as much smoke as I want in a scotch, pleasant warming in the finish, but lots of other blends I like more.
Nice sweet fruit on the nose and initial taste. Interesting drinker
Good mix of flavors
Delicious, very smooth, vanilla flavor.
Above average for a scotch (I'm more of a bourbon fan) sweet tasting
Has a nice mellow flavor. Some definite sweetness, but that releases to a smokey finish.
Vanilla with caramel and citrus.
Tastes like butter to me! Not a fan
Very sweet with some smoke. This is right up my alley. I bet it would be great with some rosemary simple syrup.
Sweet and smooth. This is exactly what you want from a good scotch.
Nice toasty, vanilla and smoke balance.
Excellent!
Great nose with a little peat. Rich palate with roasted nuts and brioche on the mid palate. Long oily marmalade and vanilla finish that will linger for minutes. I used a small cube of ice to tame the alcohol.
Really nice. Points off for the smoke, but that's just a personal thing.
A solid choice for blended whisky
Pineapple, lemon zest, and toast on the nose. Smooth caramel, vanilla, and biscuit on the palate. Smokey salty finish. Pretty good overall - well rounded flavor.
Vanilla, irish-like biscuit, orange. A bit of salt and smoke. Dry finish.
Definitely give this one a few minutes to open up before drinking. I found the flavor blossomed much more after about 2 minutes. Easy drinking, fun story (Kickstarter funded blend) but not worth the price point
Smooth, but a little too gentle on the smoky
As the spiral suggests, very smoky. Would like it to be a bit sweeter, but still a very solid flavor. Would love to try this in an Old Fashioned.
Toasted vanilla on nose. Mild smoke with toasted and clove on taste. Seems very young, might be a bit sweet. I'll pass on seconds.
Orange and vanilla on the nose. Toast and clove on the palate. Has some zing but is nice and smooth.
Not a good blended option.
I enjoy the complexities of the palette. Each sip I seem to find a different flavor
Smells like wine. Taste is crisp and tangy with a citrus-y aftertaste.
Strange how I get smoked salmon on the nose. No peat. On the palate it starts with citrus fruit then honey in vanilla yogurt without the creaminess because there is some lingering alcohol and zest at the end.
Nice citrus nose, harsh citrus zest on the palate that smoothes to a nice long mellow finish. Enjoyable dram.
Nice blend. A little fruit a little spice little smoky. I'd buy it again
Super smooth, definitely recommend if you want a scotch that you can drink all day. Great to get a new drinker to appreciate scotch
Very mellow with a hint a smoke.
Mellow flavor, heavy burn but a happy one. Perfect sipper for an occasion.
Smooth whiskey with vanilla and oak notes
A utility blended scotch that did not stand out but committed no sins... would drink this on again!
Not for me. Lacks flavor
A very friendly dram. Not sure about most others, but I really got a tequila warmth from this at each initial sip. After that, very nice barely-ish, medicinal flavor. A friendly dr for those looking to make their way into the world of scotch.
Really liked this blend. Very drinkable and approachable. Honey on the nose, citrus, some oak on the finish.
Nice blended scotch with sweet notes of honey
very subtle.
Not overly sweet, really smooth. Probably my favorite so far!
Not for me. Lacks flavor
It is an outstanding, delicate, Blended Scotch Whisky with a delicate birth; while life gives you a little bite; that leads to a smooth & almost sweet death with notes of hazelnut.
Great aroma. Sweet. First taste is rather light with some sweetness, with a bite that hits quickly at the end and fades.
This was very average for me. I read a lot of people calling it smooth, but I would not call it that. It's not bad on the nose but it's a shade spicey on the tongue and swallows with some heat. At that point I found myself thinking the tasting notes were going to be strong...but it just disappears without much taste. Not terrible but it doesn't make into my recommendation list or my stock supply.
A very light scotch. Sweet lemon aroma, soft on the lips with honey, caramel, and a touch of spicy peat. Labeled as a blend of Speyside and Highland with a bit of Islay, I enjoyed it. Very smooth with nice flavors, but lacking the richness and punch I look for in my choice scotch.
Buttery and easy to sip loved it
Smooth, sweet and warm
Not a bad scotch. Very light and drinkable. Kind of a "scotch light".
Not much of a Scotch fan but I enjoyed this.
Not as toasted as I expected from the flavor profile.
It's pretty nice, soft, and easy drinking. A good sip-er with no bite and a cool distillery story.
It's not too bad but not great either. You can taste the Highland and just a faint bit of smoke from the Islay but there is nothing that really stands out to me. It's like it wants to grow up to be a Scotch, but hasn't decided on what kind.
caramel , honey and slightly smokey. Smooth finish
Smooth, flavorful, peaty
As someone who owns and drinks a lot of scotch, I'm just not sure what all the praise of this one is for. At best it's an okay scotch. Seems to contain a lot of young grain whiskies so smooth would not be an accurate description. A drop of water seemed to clean this up and make the malts a bit more pronounced. I taste absolutely zero peat in this one so, although I've read differently, there appears to be no Islay presence. At $50 I would avoid this one, just no value at that price point.
Smooth and complex. Very enjoyable.
What a great way to be introduced to scotch
Nice blend with good combination of sweet and smoke. Not a strong finish and does not linger on the palette. One glass is enough as a second glass tended to give me a headache the next day. Decent price but is not on my list of must haves.
Very similar to Oban 14, not to much peat so it's right up my alley.
Decent blended scotch, brings together Speyside and Highland malts well. Little more of the vanilla and orange flavors hit your palate, and diminishes quickly. But for the price not to bad, I enjoyed this better neat than with water or ice.
Not for me to buy again. Tasted over ice. The smokey lemon nose does not have strong appeal for me.
Load more reviews
Back
A Dram for Your Thoughts
Cancel