Flaviar Welcome Box
Bourbon, Rye & Scotch
One of the benefits of being a Flaviar member is a standing discount on all Tasting Boxes.
Authenticity Guaranteed
We guarantee every product we sell is authentic.
Free Shipping
Flaviar Members get free shipping on their orders.
Buyer Protection
Money-back guarantee if things go wrong.
This Box contains 50ml samples of:
The Cornerstone of Good Taste
Ahh, the Welcome Box. La grande entrée into the world of fine Spirits. A paragon of good taste and a harbinger of your membership journey with Flaviar. Once you've savored its contents, there's no turning back—the rabbit hole is deep and Wonderland awaits. It's going to change the way you taste.
When picking the right Spirit for the job, Whisk(e)y became the obvious choice. It's a charming and sly devil that fires on all cylinders when on your lips, and it goes down smoother than Don Juan's most precious pick up lines. In short, it's a proper badass.
There are many countries capable of making excellent Whisk(e)y and eventually you'll get to know them all. But for now, you have three to kickstart your journey of spiritual enlightenment. The spirits we chose are not necessarily established, but they're young and brilliant—and that goes perfectly with the Flaviar creed.
You'll start by getting a taste of some real sugar straight from a young prodigy distillery that's already earned quite a few stripes—Breckenridge. Their Bourbon is their signature product and it sets the bar sky high for all blended spirits, so ready your rockets.
Now, let's make a giant leap for mankind and head all the way across the pond to the U.S.. FEW Rye Whiskey heralds the renaissance of Rye. Aye, Rye is making a comeback and we found one that's young, fierce yet really smooth around the edges. It fits this Box like a glove.
But to really know Whisky you've got to go back to the roots… Scotch. Wolfburn is a Highland Scotch from the northernmost mainland distillery. We love it and so will you. But beware—you might love it too much!
And with that, ladies and gents: Slàinte & Cheers!
SmartAss Corner
1. If you can't take the heat, well… make some Bourbon. Temps inside American warehouses are much higher than in other Whisky-making regions, so the pace of maturation for a Bourbon is much faster than, say, for a Scotch Whisky.
2) What separates a Bourbon from the rest of the Whiskies? Well…
It has to be made from a grain mixture that is at least 51% corn.
It must be distilled to no more than 80% ABV and entered into the barrel for aging at no more than 62.5% ABV.
It must be aged in a brand-new, charred white oak barrel.
It has to be be matured—even if it's only briefly. If a bottle does not bear an age, it's at least four years old. If it's been aged for a minimum of two years and does not have any added coloring, flavoring or other spirits, it may be called straight Bourbon.
Bourbon that has an age stated on its label must be labeled with the age of the youngest Whiskey in the bottle.
It must be bottled at 40% ABV or more.
3) The craft Bourbon boom is very real. The number of craft distilleries in the U.S. exploded from around 50 to well over 1,000 in just ten years.
4) Seems like wealthy tycoons John D. Rockefeller and Andrew Carnegie knew how to take a joke. During one Christmas exchange, Carnegie sent a fine Whiskey to Rockefeller—a devout baptist who had given up drinking.
5) Rye—think of it as Bourbon's edgier, spicier cousin (you know the one… ahem). It's known for imparting what many call a spicy or fruity flavor to the Whiskey. Rye (distilled from at least 51% Rye), is not very sweet and tends to have a spicier body. That's why your Rye cocktail tastes a bit drier than it's Bourbon counterpart.
6) Evanston, Illinois—the home of the Temperance Movement—remained dry for over a century. You can thank the master distiller at FEW for overturning those laws and becoming the city's first distiller of grain spirits. Someone start working on a statue of this man, ASAP.
7) Rocky Mountain… high? Yep. Breckenridge Distillery is located at an altitude of 9600 feet in the Rocky Mountains, high enough to earn it the title of "World's Highest Distillery." And yes, we're pretty sure that the irony was intended.
8) When it comes to welcoming people, Tibetan monks stick their tongue out. But in the U.S., it's probably a good idea to leave that behavior to the toddler set.
9) What's in a name? When it comes to Whisky (or Whiskey), turns out it's quite a bit. The spelling differs geographically. Countries that have E's in their names (like the United States and Ireland) tend to spell it WhiskEy. Countries without E's in their names (like Canada, Scotland and Japan) spell it Whisky. Hope that clears a few things up.
10) Nikola Tesla was convinced that if he drank Whisky every day, he'd live to be 150. Hey, no harm in trying.
Flavor Spiral™
About The Flavor Spiral
Breckenridge
Few
Wolfburn
The Flavor Spiral™ is a quick, clear and visually-appealing way to look at the drink's flavor DNA.

It's tasting notes reinvented. The Flavor Spiral™ is a unique and revolutionary way of describing flavors. It was developed by Flaviar tasting panel, industry experts, and You, our dear Flaviar community member.

Your favourite drinks like never before. It could easily be an art form, but that's a conversation for another day.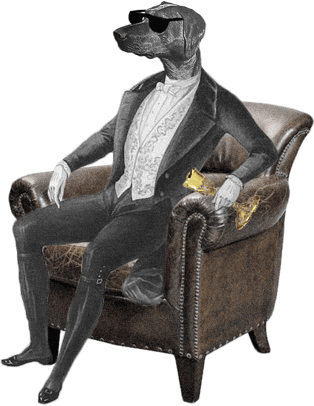 Dog Dogson's
Smartass
Corner
Bourbons are very high in vanilla, as American White Oak is naturally high in vanillins.
We think you'll like these
Ratings & Reviews
Member Reviews and Ratings of Flaviar Welcome Box
Love this app
My girlfriend and I really enjoyed our first box. We both liked the bourbon and rye. The scotch was just ok. "I didn't feel like I had to choke it down."
A very good selection of whiskies.
Ok intro but much better out there
Liked them but tasted to long go to give specifics
The Wolfburn is a rough end to a decent box
Very good pairings
For a welcome box... this is a great introduction into the world of whiskey! I would highly recommend this box for anyone dabbling for the first time.
Flavor profiles didnt seem to match the actual flavor. Disappointed in this trio.
Nice starter mix.
Interesting selection but too much on the whiskey side, including a single malt, where i had hoped for Bourbon
None of the 3 samples together would make a decent scotch . I'm sorry i bought this
It was a great first box. There are certainly some fine whiskeys in there.
I ended up buying the Colorado and Few whiskey bottles. This was a pretty delicious and diverse box to start with.
Enjoyed all options.
Very lively flavors in all 3 samples. The variations/order of the samples was interesting as each was different.
I liked A and C.. it has fruity flavors.. B is not bad, strong in Rye..
Bourbon was really good. The others weren't the best for sure. But passable.
Loved the bourbon. The scotch and rye, not so.
Was a fan of the bourbon but the rye and scotch weren't to my liking.
Mine was lost in transit
Really enjoyed the Few Rye! The other two were decent as well.
Great flavors
I enjoyed this tasting welcome kit very much! Good intro to whiskey with a bourbon, rye, and scotch. Looking forward to more.
The bourbon was the best, then the rye. I haven't tried the scotch yet as I'm not much of a scotch kinda girl. I am looking forward to the next one.
This was a great entry to the whiskey scene I've always enjoyed whiskeys scotch and rums. I found the Breckinridge to have a great nose with mild nutty notes with a mild cinnamon. It had a great flavor however I found the Rey to over power the other flavors in it. The few had once again had a great nose a more prominent nose a little like oak smoke with some sugar it's taste was strong yet not overpowering with a mild vanilla taste. I found the wolfburn most to my liking it's mild nose and smooth taste I found that it had a smooth crisp nose its taste started smooth with vanilla and nutty taste and finished with a mild almost licorice anise flavor to it.
I liked all of them but non stood out as great. The scotch was the worst of the three and I'm a big scotch person(was better after I let it air out for a while). The best was the bourbon, then the rye, then scotch.
Great selections
I enjoyed this box! I loved the 2 whiskeys, but the scotch was not my taste. The experience was super fun!!
I don't think there was any greats among these three. All were nice no standout.
Good distinct flavors, scotch was smooth. Looking forward to the next box.
While good the bourbon and rye were just ok the scotch was great.
First tasting box it was okay, would have expected a knock out of flavor out the gate
Loved the rye, the scotch was tasty, and the bourbon was spicy but great
I'm not a whiskey / whisky fan.
Fun entry into the Flaviar experience. All spirits tasted great and expanded my tasting knowledge. Looking. Forward to the next!
The point of joining Flaviar was to expand my own taste boundaries. This was a nice little intro box - the presentation is great, the sample amounts were spot-on, and I even enjoyed labeling the tubes myself. I gravitate toward bourbon, and this box gave me a chance to taste both a rye and a scotch that I would not have sought out on my own.
Enjoyed trying the different options, the Wolfburn was my favorite.
This was an amazing way to start and get hooked on this club. The packaging was cool with a great coaster topping the box. The labels and everything to set up a blind tasting was fun. Each sample was a decent size and broadened my palate.
Great tastes all around
The scotch stared out sweet and musky with a peppery finish . The longer I drank it the peppery taste became stronger and stronger. The rye had a strong alcohol finish. Not my favorite. The bourbon was smooth, sweet and had a nice after taste. A fun experience !
All three were good but Breckinridge bourbon was the sweetest and smoothest. Im more into sweet flavors than smokey or spicy but none of the three were bad.
Loved this box
Very good, love the hint of Carmel! Want more
I'm typically more of a bourbon fan, but the scotch in this collection was fantastic. Possibly the first scotch I think I would actually buy. Looking forward to the ongoing offerings
Just received my first tasting box and I was pleasantly surprised by this collection of spirits. My usual spirit of choice is rum and whisky tasting is fairly new to me. I found the Breckenridge to be the smoothest in the bunch, very drinkable. The Few has a wonderful spicy flavor that carried through to the finish. The Wolfburn, while obviously young, is interestingly pale in color but strong in flavor. Overall all three were interesting and enjoyable. The Breckenridge stands out and has earned a place in my home bar.
Great variety to highlight the differences in whiskies. Really appreciate the tasting notes included to gauge the flavors of other whiskies on offer on the site.
Good one to start with
All very yummy
A great selection to get things rolling. Unfortunately I've never cared for Breckenridge. But I was pleasantly surprised by the Few Rye and the Wolfburn Scotch. The Few has a wonderful honey taste followed by just the right amount of spice. I'd happily purchase a bottle to enjoy. The youth of the Wolfburn had me a bit skeptical but the taste blew me away. The nose struck me to have a peaty scent but there didn't appear to have any taste of peat (which was a blessing in disguise). The taste spiral indicated a strong raisin flavor, but I could not taste them. The taste was almost that of a spiced prune. Very pleasant for a young spirit.
Not a bad dram in the bunch. All very delicious, easy to drink, rewarding drams. I would buy any one of these. Good choices, Flaviar!
Nothing blew me away, but I'd say it's a decent starter for someone dipping their toes in.
I can't see the stars. I would give this box an 8. I really like the Breckenridge. The few was ok (my least favorite).
It was my first tasting. I enjoyed them all. I do not have a favorite. I prefer bourbons, but enjoy trying others.
It was my first tasting and I had friends over to share the joy of the box. It turned into my first bottle purchase and now I'm hooked.
It was a good assortment. The Rye whiskey was the one that stood out above the rest. All in all this was a good box
Loved the FEW Rye especially over the Bourban, which is not normal for me and the Breckenridge is a staple in my home...
Great start, enjoyed the samples
Good starter set. Very new to the liquor tasting. Usually a craft beer enthusiast, but wanna branch out.
Well rounded tastes. Ended up buying the Breckenridge!
Great first package love the selection
They all were exceptionally smooth for their variety, but a bit pricey for the understated flavor.
Less than impressed with my first box. Two of these I wouldn't even drink for free and while the scotch was interesting it was not my style. I prefer a smooth drinking spirit without the alcohol burn and all very hot in my opinion.
This is a total "win-win". We did the blind taste test and then started pulling out bottles from our own bar and did a side by side tasting, totally fantastic experience!!
Great intro box. Really shows how diverse whisk(e)y can be!
Nice variety, the Breckenridge was a pleasant surprise. Good range for a starter. Not a fan of the Few rye.
Loved this rye. Great aftertaste
It was a decent for variety, I personally am not a big fan of rye whiskey's. It would be nice if you could have a choice between a few different welcome boxes to be able to cater more to personal preferences.
Good start. Nice to try a variety.
Nice starter; I'm a little cautious of bourbon because of allergies to corn. I liked the Few, but my preference is scotch.
Great flavors. One was spicy, one had more smooth notes with some caramel flavors, and one was more dry and earthy. A great starter box, I think!
Awesome tastes and good combination of sweet and spicy notes!!!
Breckinridge is great. Few Rye was nice - drove me to buy Few Bourbon actually. The scotch was too floral for my taste. I'm more of a Talisker or Highland Park type.
It was a gift, so the verdict is out, but I think he'll love it!
Great starter. Really enjoyed the Few.
Breckinridge was my favorite. But 3 awesome whiskies!
We loved the Wolfburn!
I received a membership as a birthday gift and I couldn't be more excited. I loved the presentation of the product and am looking forward to receiving the upcoming tastings. The actual volume was perfect, plenty but not over the top. I also enjoyed that all 3 choices were distinctly different. I thought this was a great introductory piece. Can't wait for more!
It was a great starting tasting box. What I was surprised about was I really enjoyed the Rye Whiskey. I never would of thought that starting this membership. Breckenridge and Few had the flavor profile I'm used to with whiskeys, but Wolfburn was a pleasant flavor and had a kick to it that hits the back of the mouth.
great introduction to a great service
Enjoyed the selection. The Breckenridge was very smooth and the Few Rye hit the flavor profiles I have come to enjoy. The Wolfburn scotch was not as harsh as some others I have tried and I would definitely drink it again. I look forward to my next tasting box.
A good start to a whiskey drinking club. Although the scotch seems a little thin I think it compliments well with the other two whiskeys for a tasting. I may comment more as I savor these spirits more
Loved Few!!! Breckenridge was good I like it more then my husband, he said it went down to harsh. The scotch, wolfburn was harsh for the both of us. Loved the experience! Can't wait for the next one!
7.8
Great tasting notes. I am just learning, but having an awesome time. Great product. Great club
The Rye was too chloraseptic to my tastes. It smelled strongly of pine trees, but the top notes were sharp and biting. The bourbon was smooth, sweet, and delicious. The scotch had a strong nose, but tasted very typically of a highland malt. It was smooth and had the characteristic sweetness of highland whisky which was surprising given the strong peat smell from the whisky that didn't come through overbearingly in the taste. It had a nice golden color too.
A good introduction - the Few rye really stood out, surprisingly, with a sweetness I've not experienced in other ryes, and gave the Breckinridge bourbon a run! The Scotch was a standard Scotch - nothing to linger on, but certainly not a disappointment.
Our tasting was missing the Flavour Spiral for Colorado Breckenridge. Other then that we really enjoyed the tasting. I look forward to the next one.
Not too shabby for a welcome box. Breckenridge was surely my favorite, and the Wolfburn was a nice surprise. Not generally a fan of ryes but can see this one making for a great Manhattan.
Nice variety of whiskeys. The Wolfburn is absolutely spectacular!
This was a great tasting box! I'm a huge bourbon fan, and don't like rye whiskey but this FEW rye whiskey has opened my eyes! I'm so looking forward to tasting and discovering new spirits.
Good selection, can't wait to try more
Great first experience!
I'm a huge bourbon fan but FEW was the real winner in this group. The scotch was....scotch.
Not a bad introduction to whiskeys. It was fun to do the tasting and compare these to others that we've had
It's a decent selection.
Good mix of whiskeys for the introductory box.
Great selection. I have not tried any of them. I believe I have decent access to two of them (bourbon and rye). However the Scotch wasy favorite.
The scotch got me. The whiskey was smooth.
Very good all around! Have had breck multiple times before. Enjoyed the rye
I liked the Breckenridge the best, it was smooth with a sweet ending. The Few Rye was also pretty good. It was a little peppery with a very slight sweet caramel flavor in the middle and left me with a warm feeling at the end. The Wolfburn scotch was also not bad. It was pretty smooth, not very smoky or peaty with a little spice at the end. All in all, a pretty good tasting. I would only consider buying the Breckenridge, but I do not care for scotch as much as Irish Whiskey or Bourbon.
The box was unremarkable . The burbon was alright as burbons go , the rye whisky was sharp tangy and "interesting" but sadly a far cry from a regular "sippin" spirit , much too complex and aggressive . The scotch was a relief from the other two smoother gentler and more passionate but sadly not the caliber of an exquisite aged scotch . But as an introduction to the immense range of what spirits can BE the three were worth the experiment .
A decent selection to begin your tasting
It was pretty good all three of them was great me and my dad really enjoyed them looking forward to my next free box
The rye was great (not very strongly rye flavored, sort of the LaCroix of rye whiskeys), the bourbon was unremarkable and the scotch was awful, hot, with almost no taste but alcohol.
All three were above average and the FEW Rye was the best of the three.
The rye and bourbon was good but the scotch left a bad taste in my mouth. Which is odd because I usually prefer scotch to all other drinks just don't like that kind I guess. Over all good welcome box.
We thoroughly enjoyed our first tasting box. We both enjoyed the Rye (Few) the most. Second for both of us was the Bourbon (Breckenridge). The scotch was "scotch" as another member stated... not our favorite of the whiskey varietals, but much better to me than most that I've tried before... less antiseptic.
Bourbon was great. Whiskey was good. Scotch was Scotch and not my favorite
I love how each had so many flavors from the beginning to end with each sip, yet all so different. Well worth the membership to find such exquisite tastes that one would not normally find.
Great flavors!
I think the whole experience was pretty neat. This was my first box so I hope the rest are as exciting
Excellent starting selection
It's meh
These were a decent start to the club. The Breckenridge was pretty good. Few I did not care for at all. Of the three, Wolfburn Aurora was my favorite. All in all, I can't say I fell in love with any of these.
I'm %100 with you. Was about to write this same review.
Three very good introductions to the club. I did enjoy Breckinridge and Few the most. I would suggest every bourbon drinker should have a bottle of Breckinridge in their home bar.... I'll be getting mine.
FEW was my favorite (B)
A great introduction to the club. Three selections I've never had before. All three were so drastically different. All three samples were superb. I can't wait for my next tasting box to arrive!
Breckinridge bourbon and Few rye were both really good. The Wolfburn scotch was ok but not my favorite.
Like the Breckinridge the best, followed by Few, and scotch the least. It was fun to guess but realize scotch is not my thing and bourbon is still my top choice.
Didn't like much of anything in the box. Everything was mediocre... Could have bought a decent bottle for $60 and would have been much happier.
The rye was mild. The bourbon did not do it for me. I like the scotch a lot. Good first box. Glad to try new spirits.
Bourbon and the rye was good. Scotch left me hanging
Good variety. I liked the bourbon, which is unusual for me. Wolfburn was exceptional.
Nice variety to introduce patrons to the world of Flaviar (might recommend the welcome box include a Flaviar logo Glencairn glass). As each is there own, with equally diverse tastes, some might disagree with what I thought: Breckenridge is tasty overall and can be worth repeat indulgence. Wolfburn is likable if it hits all the right tastes for you. Few is nice but not winning me over. All share a price tier vs quality that I'd pass on for my home bar vs more preferable brands/tastes in the same $ range. I appreciate the thought on selections, packaging and details. A nice kit to start things off...
Interesting selection. I'm a bourbon guy and I loved the bourbon, but didn't care much for either the Rye or the Scotch. Just reaffirmed my opinion of bourbon!
The tasting box was eclectic and fun. It wasn't great for having a guessing game as bourbon, rye and scotch are pretty easy to determine, but if you want diversity, it's good. Loved the Breckinridge Bourbon especially.
Okay offering
Great welcome box
Great way to start my addiction. Thanks for teaching me how to taste as well. Adding just a teaspoon of water really opened it all up.
Great diversity of flavors!
A wonderful start !
Breckinridge, oddly, tastes better out of its full bottle. The Rye was my favorite. The Wolfburn was unmemorable.
This was an enjoyable introduction to the club and 3 whiskeys new to me. Nice variety of flavors.
Good mix, nice opening set of flavor profiles. Can't wait for next quarter
The Breckinridge was only ok. And the scotch wasn't very good either.
Enjoyed all three and appreciated being able to compare and contrast the flavors. The bourbon was by far my favorite and I enjoyed the rye too when a slight amount of water was added. The scotch was just okay.
The Few Rye Whiskey was ok, won't be buying the large bottle. But the Wolfburn and Breckenridge was we're good. A great introduction to Flaviar.
Great
Great spirit choices. Look forward to getting them in full sized bottles sometime in the near future.
I thought this was a great introduction to the club and I love the presentation of the tasting boxes.
This is probably a good introduction to the world of whiskey with a bourbon, rye, and scotch, but as m strong preference is to bourbon two of the three were not my favorite.
Liked the bourbon. The rye goes right up your nose. Scotch had a weird taste. Maybe oak? Should have put water in it.
Left me a little disappointed.
Good mix for the start. I found that I preferred all of these with a cube or two and a little time sitting open. I enjoyed all of them immensely! Thanks Flaviar!
Not usually a rye fan but that was pretty good!
Good and smooth, not persistent. Honey at the back end
Good blend of flavors for a welcome box, and a nice presentation, too. I'll be looking forward to each quarter for sure. I even purchased a Michter full size based on member responses to how well it sits in an Old Fashioned. Thanks so much!
Very nice. I couldn't believe how different they all where. One day I loved one but a few days later. They seem to change and I found that another one was my favorite.
I am just trying out whiskey and this was able to give me a good initial intro. I enjoyed the bourbon and rye even though the scotch was not my thing.
The Breckenridge surprised me! It really hit the notes as described! And that was before I read them!
I liked the distinct differences in all three. I also very much enjoy the presentation, and the flavor spirals. Excellent selection.
Surprisingly different yet tasty. Smooth and flavorful
I like the variety, but I don't think the tasting notes were diverse enough.
Friends liked the Rye best. I liked them all!
Very nice welcoming, the Wolfburn being my favorite! It was superb..
Overall, a fabulous start in the world of all things spirit. Immediately I could taste the quality and care in each drink, and it really makes me want to learn more about whisk(e)y.
Nice variety from bourbon to whiskey to scotch. Good welcome into the club so to speak.
The Breckenridge was delightful - floral aroma, smooth going down, just overall very yummy. The Few was very smokey and bold, could tastes the caramel and honey, overall a very heavy finish. The Wolfburn was mellow - non comital in terms of flavors, I would buy it as a nice "safety" scotch to stock as it is light with some bright vanilla notes.
Wolfburn and Breckenridge were good but didn't care for the Few.
I thought this Tasting Box was very refined and had a unique selection among the three samples provided. My favorite sample here was FEW because I am a very big fan of rye whiskey and FEW was delightfully smooth and spicy. Next, I would say I liked Breckinridge because it was a very palatable and delicious bourbon on the rocks. Finally, my least favorite but the most interesting flavor wise was the WolfBurn, the scotch sample here. To be quite honest, I never really drank a proper Scotch or Scotch aurora in my life, and I was caught quite off guard by the flavors of dried fruits and all that I identify as a raisin flavor. Even the texture of WolfBurn was unique to me as a fine spirits drinker as it seemed very light and slippery in my mouth as the other two were fuller and familiar to my tongue. All in all, very good 3 piece Tasting Box here and would highly recommend FEW to any of those who are like me and like rye whiskey. Breckinridge is a wonderful but rather average bourbon.
The Wolfburn scotch left much to be desired.
Wonderful way to start off my Flaviar membership.
The bourbon was very good but I didn't like the rye at all and the scotch was just okay.
An overall decent start for a tasting!
FEW was nice. Hadn't heard of Wolfburn but enjoyed it. Not terribly complex, but very pleasant. The Breckenridge doesn't taste as young as it is, so that's a good thing.
The bourbon was great but I don't really like comparing different types (rye vs scotch vs bourbon).
Harsh taste. Not smooth.
Did not like 'Few' at all. Way too spicy for my taste. I wish we could rank and rate by beverage so I would not waste a whole sample.
Really enjoyed the Wolfburn and could taste the "raisin", my son also enjoyed it. We liked The Breckenrridge enough to pick up a bottle and the "Few" was acceptable.
Great intro tasting box. Paired decent with some of my cigars.
Decent intro, The Few is good but not a very good choice for a "classic" Rye.
Nice introduction
Not sure how one rated a multi sample box all at once. My first box, three samples, good serving sizes. Breckenridge was fantastic. The Few was ok, needs to breath a bit longer I think. Not a fan of the Wolfburn was not for me.
enjoyed the breckinridge bourbon and few rye whiskey. was not a fan of the wolfburn aurora scotch.
My first box of spirits, and I'm completely impressed and satisfied with the array of samples received. Expectations exceeded!
Not a fan of the Rye, but the Bourbon and Wolfburn were good.
Wolfburn was good, but otherwise realized I might not be a Bourbon or Rye fan.
I was excited to get my tasting box, but wasn't that happy with the whiskeys. I did really enjoy the Breckenridge Bourbon, especially with an ice cube in the glass. The Wolfburn was okay, but I did not like the Few.
Nastiness
Enjoyed all the samples, had not had any of them. Few was our favorite!
Few Rye was very good , so was the Breckenridge Bourbon ...but not a fan of the Wolfburn Aurora - too much going on with it..
My welcome box only had the three vials , no bottles! Was it supposed to have the other bottles in the picture?
Tasting boxes are just that, packages with enough for you and maybe three friends to just taste these spirits. So, yes, only the vials will be in the welcome box. All three bottles shown, should have been represented in the three vials. Hope this helps. ;)
Breckenridge - Smooth, lightly spicy, almost reminded me of Bulleit Bourbon. FEW - A real treat. Extremely smooth, very sweet. extremely impressed. Wolfburn - Disappointed with this one. Lives up to the "burn" part of the name, because it burned all the way down. Very unfortunate, since this was the one I was most looking forward to.
Few is the bomb, great flavors and very smooth - I am going to buy. Not a fan of the Breckenridge, tasted like a low level Jim Beam. Wolfburn Scotch - not so much. Don't know why this is included in Welcome Box, especially if you go through the trouble of marking all you have had prior and 98% is Bourbon/Whiskey.
It was good, The bourbon was my favorite part.
Brought down quite a bit because of the scotch.
The FEW rye was so fuh-reakin' delish and the Breckinridge is divine. The Wolfburn is no bueno. Too much fire and the raisin was unpleasantly overwhelming.
Not a fan
I like all the samples! I made an Old Fashion with the Few Rye after trying it neat and I liked it very much! The old fashion was fantastic! The Bourbon was very good neat. The scotch was my least favorite but was still enjoyable!
Only liked breckenridge
Nice diverse selection. The Few Rye was really the star of the group. Breckenridge was a bit too smooth and characterless for my taste.
Great sample selection! Very fast, well packaged delivery. I love the ceramic coaster!
Loved the few. Breckinridge was smoother than I expected. Wolfburn was nice as well! Overall a great box
Loved Breckinridge Boubon - likes Wolfburn &Few very much
I like the Breckinridge(smooth) and wolfburn, not a big fan of Few
High quality stuff and a lot of fun to taste. Well packaged. Now I know I like bourbon!
Great start to membership. Looking forward to more.
Excellent quality spirits. Helped me realize I don't like whiskey...but it was objectively great.
Excellent welcome box. Can't wait to get more
I was so impressed with the quality of year spirits! Great packaging, I felt giddy when I opened the box!!!
Smooth with a hint of sweetness
Ok
Greatly enjoyed the box! A swell foray into Flaviar! I'll never get tired of whisk(e)y.
This was wonderful. Great selection. I want a bottle of each now.
Great introduction to Flaviar and the different flavors. Can't wait for the next round!
Smooth finish on all three tastings. This is my first tasting box
Nice. I enjoyed the samples. Just wish they were larger.
I enjoyed all three. It gives you a chance to try multiple styles. It helps locate personal preference.
It's a decent mix to provide some exposure to a beginner.
I was shocked that I liked the Wolfburn Scotch. My Dad was a Scotch drinker...I never acquired the taste... it's growing on me. Loved both Bourbons also... only complaint so far is the samples are too small ;-)
What a splendid start! Thought for sure id'e have a bit-o-leftovers for some Whisky Maple Salmon... Not this time! Although the Breckenridge tasting notes - just learned about that - would be an excellent pair, wont be placed anywhere but deliciously where it counts. I'm truly impressed by the Few, humbled I should say, how bout that Rye and a roll in the... welp nevertheless it was really very nice. Wolfburn I'm sure has an interesting story to tell although out of the three would be a true dare to compare.
I'm new to all this. Converting over from beer. Personally the Rye and the Bourbon were dry and not appealing to me. But the Scotch was incredible.
Breckinridge was awesome
I think this is a solid collection. It had a good variety of aromas and flavors and serves as a good starter course on learning to identify and distinguish all of the different tasting notes. The Breckenridge was probably my favorite of the three, but they were all good.
The most surprising spirit came from the bourbon selection which I never thought would be worth considering a "sipper". Damn was I wrong. Good work!!
Loved the Wolfburn and didn't think I cared for scotch. The Breckinridge bourbon is also excellent. Didn't care much for the 3rd.
We loved the overall experience. We tried to account for overall flavor as well. The main thing for us, was a wish that the scotch was one with at least a little bit of a peat flavor to give us a more full spectrum of whisk(e)y flavors
Great welcome box. The rye whiskey was shockingly good. I never had any rye whiskey. Breckenridge was my favorite out of the three. I am not a Scotch drinker, but Wolfburn was surprisingly good.
The malted barley and rye were a little strong to start. As I kept sipping it smooothed out nicely. The caramel and honey mixed well with the peppery finish. Solid rye with a good story.
Great welcome box. Delicious mix. I'm a big fan of Rye's and the Few didn't disappoint. Really like the Breck. I'm trying to branch out to scotches and the Wolfburn is a good diversion from whiskey. A great start overall!
Enjoyed all 3 of the drams, Wolfburn was probably the favorite.
Interesting mix of whiskeys. Definitely prefer the few rye
Really enjoy the sample box.
Love
I really enjoyed the different flavor profiles each gave. It was a good intro into each kind of whiskey, even if somewhat tame. Definitely a good starting point to figure out what exactly you enjoy and what you don't, at least to some degree.
Great welcome box! I'm a whiskey newbie, but the man is a whiskey connoisseur and we equally enjoyed these flavors. Rye was harsh for both of us. We also got a bottle of Whistle Pig, so comparatively the few was inferior. That scotch though...we fought over who got to finish off this sample. Bourbon was also great, definitely on the sweet side, but pleasantly sweet. Bonus review: we did the tasting just the two of us and were able to do a round of tastings with the profiles followed by a blind tasting. We looked up some food pairings and made it a lovely night in!
Nice mix of Smokey and mellow.
Wow how about that rye right? Everything was so good and i really enjoyed the experience of tasting. I cant put into words how excited i am moving forward in this club
Loved this! Learned so much about the differences in liquor and was truly impressed that they were all delicious!
I've never felt more welcome...
Rye whiskey was a fave. Super smooth.
Rye & Bourbon were decent.
Only liked one of the tasters
A good assortment of whisky from a rougher edge to smooth.
Load more reviews
Back
A Dram for Your Thoughts
Cancel