Gin-ne-sais-quoi
A Gin-Gin Situation
One of the benefits of being a Flaviar member is a standing discount on all Tasting Boxes.
Authenticity Guaranteed
We guarantee every product we sell is authentic.
Free Shipping
Flaviar Members get free shipping on their orders.
Buyer Protection
Money-back guarantee if things go wrong.
This Box contains 50ml samples of:
Once you find it, you will know.
Gin is special. It has that certain aromatic Gin-ne-sais-quoi that makes it unique. Once dubbed the Mother's Ruin, the Spirit has made a fantastic comeback.
But its popularity is no coincidence. Gin is prospering due to its newfound diversity and excellence. Those who dare – win. And those who care – Gin (care about authentic Spirits that is.)
Authenticity starts with the heart. With juniper. The magic happens when you combine the base Spirit with a combination of aromatic botanicals, and the juniper takes center stage. Gin is a bit of an acquired taste, but one that is definitely worth acquiring. You just have to find the right Gin.
That's where Uncle Flaviar comes in. Let's be-Gin, shall we?
According to the legal definition, Gin is "an alcoholic beverage made from distilled neutral grain Spirits with predominant juniper flavor." We'll stop with the technical lingo right here. Not just because it's drab, but because it does the Spirit great injustice. Most Gin might be colorless, but its variations are anything but.
It wasn't always like that, though. When comparing the modern day Gins to the turpentine spiked Mother's Ruin of the early industrial age, you'd be forgiven to think that's a different drink entirely. Even today, there are folks out there who can only stand Gin in a Gin & Tonic. Blasphemy! Nevertheless, if that's you, it's time to wake up and smell the juniper, because you're missing out.
You see, juniper is just the beginning. There is a whole world of different aromas to discover. With the popularity of Gin soaring these past few years, the selection of craft, small-batch, premium expressions is immense. It's the remaining botanical medley that makes each Gin special. Magic. As ingredients become more and more diverse, surely there's a version out there to suit even the most finicky drinker.
Perhaps you'll enjoy a traditional London Dry with notes of lavender, an aged Old Tom full of character or even an exotic spiced expression that breaks the mold completely? We're here to help you find that certain Gin-ne-sais-quoi that does it for you. Hard to describe, but once you find it, you will know.
SmartAss Corner:
1.) The word "Gin" comes from the Dutch word "jenever," which means "juniper." It was the Dutch who came up with the concoction in the 16th century. Pharmacists sold medicine made of barley Wine or malted-barley Spirit and to make it more enjoyable, they would redistill it with juniper and other botanicals.
2.) The Spirit became super popular in Britain during the eighteenth century. The Gins of yore were not quite as refined as those of today, though. Gin was once a crass Brew, often spiked with turpentine, and guzzled by the pint by poor Brits desperate to get drunk on a budget. Considering the ingredients, that was no easy task. Yikes. Many Mothers were ruined before it finally fell out of favor, and flavor.
3.) London Dry Gin is its most popular variety. Perfected when the column stills came about, this is what most people think of when they think of Gin. Despite its name, it's not always from London, as long as it is made using a pure grain Spirit, with flavor introduced from natural botanicals through re-distillation. It mustn't contain colorants or any added ingredients other than water. The London Dry is the benchmark of quality in the Gin world.
4.) Old Tom, its sweeter, softer variety, played a key role in how Gin evolved in the past few hundred years, but died out entirely until a couple of years ago. How the name Old Tom came about is a bit of a mystery, but most of the murky origin stories contain a cat in some context or another. Weird. Anyways, a good Old Tom is the cat's meow, so we're glad it's back and more popular than ever.
5.) Gin must have a predominant juniper flavor, but there are no specifications on how many botanicals can be used in the production. With the number of Gins available growing every year, one of the ways they differentiate themselves is through the constant introduction of new, exotic botanicals. If you're feeling adventurous, you can take a trip to anywhere in the world.
6.) As opposed to other Spirits, which are distilled to lower purity, Gin does not require long periods of aging to develop the flavor. But with the recent Gin renaissance, distillers began experimenting with the Spirit, aging it in whatever barrels they had lying around. Post maturation, the traditional Gin botanicals are still there, but they're complimented with the complexity of the cask. We reckon aged Gin could be the next big thing.
7.) "The Gin and tonic has saved more Englishmen's lives, and minds, than all the doctors in the Empire" -Winston Churchill. We suspect Winnie might have used a slightly different methodology in his calculations than everyone else.
Flavor Spiral™
About The Flavor Spiral
Cotswolds
Opihr
Barr Hill
The Flavor Spiral™ is a quick, clear and visually-appealing way to look at the drink's flavor DNA.

It's tasting notes reinvented. The Flavor Spiral™ is a unique and revolutionary way of describing flavors. It was developed by Flaviar tasting panel, industry experts, and You, our dear Flaviar community member.

Your favourite drinks like never before. It could easily be an art form, but that's a conversation for another day.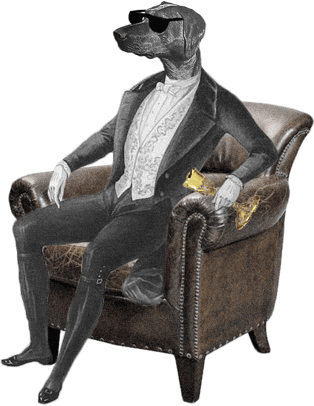 Dog Dogson's
Smartass
Corner
London dry gin is not always from London. Gin does not have the same geographical restrictions as spirits such as cognac, scotch or tequila. Only a tiny handful of London dry gins are actually made in the city.
We think you'll like these
Ratings & Reviews
Member Reviews and Ratings of Gin-ne-sais-quoi
My husband and I were surprised by the winner of this tasting. We liked two out of three, but that's only because we aren't fans of Tom Cat gins.
The Tom Cat has a whisky flavor that was an odd pair with the gin hit the Dry Gin were awesome
Nice mix of styles and range of tastes
Very interesting tasting set, did not know gins could be so diverse
Really interesting tasting set! Fun to taste how diverse the world of gin can be.
Opihr and Barr Hill are some of the best gin I've ever had.
Solid gins. I enjoyed the Cotswold and Ophir the best. The Tom Cat was a little sweeter than I could handle in more than one G&T.
Really great tasting. Don't forget to try some with your favorite tonic.
We really enjoyed this box. We had previously had Cotswold gin in London and enjoyed it there, and we confirmed it is still one of our favorites. Ophir was also amazing - I loved the spice element. We tried it with regular tonic and aromatic and both were good, although the aromatic tonic took a little of the spice away. The Barr hill was very interesting but upon mixing it with tonic, it tasted somewhat like bourbon and ginger. Not quite what I would have expected.
The Cotswold was by far the best of the bunch. Tomcat was respectable but average. I however hold a special hatred for Opihr. This was the worst gin I've ever had. EVER. It tasted like the aftertaste of bad Chinese food. I couldn't even finish the sample it was that bad. Whoever thought adding this to a tasting box was either playing a cruel joke or needs to be fired immediately.
I love Gin, and I love this sampler! All 3 were guns I have never tasted before, and at least 2 of 3 I'm going to purchase.
great variety of gins. Enjoyed he Barr Hill Tom Cat most. A lot of options there.
All pretty smooth Gins!!! Loved them. Especially the honey flavored one.
Fantastic set showing multiple personalities of Gin. The Opihr has a cardamom tinge, not coriander. Noticed it off the bat, as cardamom is one of my favorite smells
I really enjoyed the variety of gin in this box for a tasting experience and potentially expanding my horizons!
What a great mix! Thank you!
Loved the variety of gins!
Load more reviews
Back
A Dram for Your Thoughts
Cancel