Price, Shipping & Taxes may vary by state and will be recalculated at checkout.
Authenticity Guaranteed
We guarantee every product we sell is authentic.
Free Shipping
Flaviar Members get free shipping on their orders.
Buyer Protection
Money-back guarantee if things go wrong.
Rum from above the Clouds.

Ron Zacapa is named after a town in eastern Guatemala. Their plantation is located higher on the volcanic plains of Retalhuleu, 1148ft (350m) above sea level. Most Rums use molasses as their base, Zacapa, however, to impart a sweeter and smoother flavor, uses only the concentrated first press of sugar cane, known as virgin sugar cane honey. When it's time to start the fermentation, a strain of yeast extracted from pineapples is used, which produces unique 'Zacapa' aromatic compounds.

The Rum is then distilled at sea level in continuous column stills and moved higher into the mountains where the maturation takes place. In the highlands of Quetzaltenango, 7544ft (2.300m) above sea level, lies The House Above the Clouds. This stunning location – one of the highest ageing facilities in the World – is where Zacapa slowly develops its complex flavor and character over time. After the initial three years of maturation in a solera system, the Rum is transferred to large American white oak casks for an additional year, before they're finally bottled. Rums between 6 and 23 years old are used in the blend of Ron Zacapa Solera 23.

Smartass corner:
The lower atmospheric pressure helps intensify the infusion of flavors from the barrels. Barrels previously used for ageing Bourbons, Sherries and Pedro Ximénez wine are used.


Category

Style

Region

Country

Alcohol

Distillery

Age

Maturation
Flavor Spiral™
About The Flavor Spiral
What does Ron Zacapa Solera 23 taste like?

The Flavor Spiral™ shows the most common flavors that you'll taste in Ron Zacapa Solera 23 and gives you a chance to have a taste of it before actually tasting it.

We invented Flavor Spiral™ here at Flaviar to get all your senses involved in tasting drinks and, frankly, because we think that classic tasting notes are boring.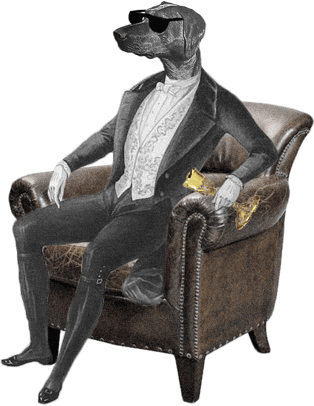 Dog Dogson's
Smartass
Corner
Common Rum classifications: White, Golden or Amber, Dark, Spiced, Añejo and Age-Dated Rums…
Tasting Notes
Appearance / Color
Mahogany with coppery tints.

Smell / Nose / Aroma
Caramel, vanilla, cocoa, cinnamon, toffee coated bananas, orange peel and fruitiness reminiscent of a cognac.

Flavor / Taste / Palate
Sweet all the way, strong apple/cognac flavors, sweet honeyed viscosity, oak, vanilla, dried fruits and some liquorice, spicy touch of cinnamon and ginger. Hugely concentrated.

Finish
The finish is long and smooth, sugary with vanilla, coffee, smoke and honey and it has the tiniest amount of marzipan creeping up to the palate.

Comment
This is a huge, impressive, award winning and showy Rum. Sip slowly and straight.

Flavor spiral
Raw honey, cinnamon, slightly sweet, spicy, vanilla, caramel, smoky, mocha coffee, orange peel.

More drinks we think you'll like
Ratings & Reviews
My favorite rum! Makes a great rum old fashioned, terrific on ice, or in other rum cocktails.
Good sipping Rum. Had it served over a 2" ball ice cube. Smooth, lightly sweet, satisfying.
My favorite to date. Very sweet and smooth. If you have a sweet tooth, this one is for you. Stock up before I buy them out.
Love it! Great recommendation from a friend down in Miami, who said this is a local favorite. Has a bit of a smooth bourbon-like taste.
Very nice sipping rum, its reminds me of another rum I had by the name of Old Master Extra Mature from the country of Belize.
Tastes artificially sweetened. Not bad but not good. Simply mediocre.
Hands at this point the best rum I have had. It has renewed my interest in rum.
Never been a huge rum fan, but this might change that! Super smooth with some good notes of banana and caramel. Really good sipping rum, especially with one large ice cube as they recommend.
Nice rum. Calming. One you can drink on your way to church or in your hammock.
Smooth with hints of vanilla and caramel deliciousness. Drink it neat and enjoy, my go to for an everyday pour.
Lovely aromas of caramel, vanilla and banana. Sweet banana, apple and vanilla flavours. Smooth, great tasting and fantastic value.
Good sipping rum. Great sweetness but not cloyingly so. The second glass is even better than the first!
A good sipping rum that is balanced and smooth. A little wasted for mixed drinks and cocktails. Not my favorite of the solera style rums but this was good in a pinch. Not sure I would buy over again but have enjoyed while it is here.
My first real sipping rum. Too sweet for more than one per sitting.
Very good. Sweet and easy going.
Really smooth. Taste was good, not too sweet but just enough. Enjoyable neat. It felt a bit watered down for my taste. Would drink again, but would buy El Dorado 15 instead.
Smooth with brown sugar overtones
Sweet and savory. Delicious. There is a lot of flavor in this one. Very sweet. Taste of vanilla, caramel, orange and spice. Enjoyed it neat
It's not the XO Solera Gran Reserva, but it's a nice drink when the XO Solera is not available.
Sweet and smooth. Little burn.
Between 8 and 9: taste is good, but rough edges prevent me to give it a higher mark
Amazingly smooth and rich in taste. Great pure, or with a bit a of mint and cane sugar.
Very smooth and delicious notes
A must-have in your home bar. Notes of caramel, a sensation of lightness in mouth.
Okay Rum, but I felt it came up short based on the prestige and price point.
This was like trying to drink pancake syrup. Much to sweet. I literally could not give away this stuff.
It's amazing to place in a Xmas cake.
Nose 👃; Butterscotch, vanilla, toffe, light smoke, zest, Taste 👅; Honey, vanilla, bakingspices, some orange and dark chocolate, roasted coffe, some citrus and fruits, Finish is long and round, with tobacco, caramel and coffe, All round a really nice rum, especially with a cigar 👌
the best of the best
Smooth, full bodied, and just the right sweetness. A new favorite!
best I have tried, great in the winter
This is my go-to rum after trying and trying. Not sweet, but robust in that way sweet rums can be. I'll even occasionally add half an ice cube (sacrilege) but never a mixer. Think Caribbean beach, hammock, shade, and mulling your priorities in life.
This is my first Rum and I like it a lot. To me, the honey and mocha flavors are pronounced.
This has become one of our go to sipping rums.
Great sipping rum that is nicely balanced and not over done.
I immediately added this to my bar! My wife and I met a wonderful bartender at Jamian's in Red Bank, NJ, who after hearing I preferred whiskey, brought a new bottle of this out. He insisted I try it, saying it drank like whiskey but was, of course, Rum. I do like Rum but this brew is amazing!! Highly recommended and it will always be stocked by me!
This is to date my favourite rum, and I have tried many. Although I will continue to explore other rums, this one will never be off my shelf.
I meant to add a rating but forgot. I give it an 8.5 to 9
I am not a great fan of Rhum. I prefer more lighter ones. This was not bad, though.
To my sweet and dark rum is the best avec there is.
Deliciously smooth. Not overly sweet. This is definitely a keeper.
Hits as advertised. Smooth with a bit of spice, sip and enjoy!
Different beauty in every bottle, yet always delicious.
A classy classic. Sweetness on point, with honey finish. Take sip by sip to enjoy it to the last drop.
Perfect sipping rum. Slightly sweet, caramel, and oak. An orange slice adds a nice touch.
Omg! Fell in love with this Rum. Notes of toffee and creme brulee. Will definitely keep a bottle of this around for sure.
Best sipping rum I've found so far at this price
The perfect rum at its price point.
Ron zacappa is without a doubt the most flavorful and delicious rum I've ever tasted. Might even the best damn liquor as well. You will not be disappointed with this gem!
Nice rum. Good to sip on. A little sweet but not too sweet.
One of the best rums I've ever tasted. Smooth straight up, added a cube and it stepped right up with a lot of flavors
Whether you're looking for something to sip while enjoying a Cuban or looking for something special for that top shelf tiki drink this is the best rum for the price. Absolutely a must have in my home bar.
Great tasting rum and a must if they have it any bar.
First tried this In Guatemala and fell in love. Carmelly sweetness with a smooth finish.
My favorite sipping rum. I prefer it neat
There is nothing like it
Delicious rum with a pleasant vanilla after taste. One of my favourites.
Very good
A very enjoyable rum. After checking the flavor spiral I taste caramel, raw honey, vanilla, smokiness, and a little spice. It is flavorful but definitely on the sweeter side. It makes a good rum old fashioned if you prefer sweet flavors.
Probably my favourite rum. Great as a core in an old fashioned.
Very good
A light satual vanilla sweetness that's great to sip on. I had to hide it from my wife.
Classic good
This is like liquid ambrosia -- it has some of the smoothest, roundest molasses notes with smoke and dark grapes in there for good measure. Try it neat to keep the thickness.
One of the best Rums. Love the honey note.
This Guatemalan rum is fantastic. It's Carmel and sugars are excellent for just sipping. Do not use as a mixer!
Great Rum to drink neat or with some ice.
My favorite
Initial has a strong bite the very smooth going down.
Wow
Smoky and citrus. A rum that drinks like a bourbon.
Got a big fan of of Ron Zacapa of a taste of the Etiqueta Negra version. The standard of Ron Zacapa tastes also great and is my home Rum
Excellent spicy taste. Easy to drink.
Smooth and robust
Super
A very nice rum to watch a sunset with
Liquid silk
Very drinkable. Nice rum tones. Smooth.
AVERAGE RUM, GOOD FLAVOR, A LITTLE BURN IN THE THROAT. I WILL KEEP MY LIQUOR CABINET SPACE OPEN FOR MY FAVORITE. THIS IS CERTAINLY A GOOD SIPPING RUM.
One of my go to rums! An easy replacement for a port after a meal and the price is well worth it.
this was good, but there is better out there.
Amazing rum, warm balanced flavor that imparts spice notes. Has a big mouthfeel as well as somewhat overwhelming spice notes, but still head and shoulders above most.
One of the best Rums ever
It's smooth, but not a big stickler for cloves in my rum
Very smooth. Great sipper. I really like it on ice.
Very smooth on the rocks
Very smooth. One of the best Rums ever
Mild spice, vanilla and cinnamon forward. Honey notes.
Pretty good and smooth. Not too sweet. Good legs.
It is an outstanding, intense, cane liqueur from Guatemala, blended using the Solera system with a thick finish.
This rum is insanely overhyped and boring.
Amazing is all I can say
Way too sweet! For a agricole rhum fan as me.
Great tasting sipping Rum
Nice and tasty
No need to mix or add anything to a rum that drinks like a fine whiskey. Fantastic taste from start to finish. Could even pair with a nice Drew Estate Blonde or Kuba Kuba for an enjoyable night at the fire or the bar.
Love it. Taste just as great when the ice has melted slightly. Great sipping rum
My go to rum. Smooth, flavorful and affordable there is nothing not to love about this rum.
Fantastic
Very good! Would be a perfect sipping rum by the camp fire. Great taste, would a waste to mix this rum
Delicious rum would buy again
Favorite!!
This is my favorite sipping rum, it's smooth, delicious, and not overpowering to the palate.
Very smooth, not too sweet. The virgin sugar cane flavor is most analogous to European sugar; it is still sweet and very tasteful but does not overpower. The nuance leaves the flavor in the rum but does not overpower with sweetness, as candy would.
Smooth and Perfect
One of the most pleasant things that I have tasted. I had no idea that rum could be this good until I had this one day while in Panama.
It is always my go to - on the rocks, on the rocks with lime, or mixed in an old cuban
Really good taste with clear flavours and none of that almost candy-like aftertaste that some rums have.
I like the ron! He is soft, aromatic and has a great taste.
Smooth and rich, just enough sweetness to make it special, but not overpowering. Balanced and dangerously easy to drink! Rock and roll in a glass.
This one really goes down smooth.
This is very tasty and I like to sip it. I keep a bottle on hand and use it to introduce friends to really good rum.
Tasted and appreciated it for the flavor and the complexity. Vanilla and caramel flavor. Really pleasant
Indeed as good as they say. There are smoother rums than this (ie some darker, some spicer) but as an overall taste and finish, Ron Zacapa has just a good amount of character you would expect when enjoying rum straight.
Sweet like Angel blood
Sweet sweet rum. Love it on the rocks
Absolutely wonderful rum. Very smooth and exceptionally easy to drink. Very little burn. If I can find a bottle of this I will definitely purchase it.
Чистейший прекрасный
Very nice aroma sweet and floral the flavor was super oaky rustic with a slight sweet follow through. Rustic
Amazingly smooth!!! Best stand alone dark rum I have ever tasted. Drink it neat, on rocks, or with soda. No matter what it will impress.
Fell in love with this while backpacking through Guatemala years ago. Sweet but not sugary, with a well balanced "bite". Very smooth finish. It'd be a shame to mix this with anything as it shines on its own.
Love this rum. Just sweet enough without an overpowering syrupy texture. I don't drink a lot of rums, but I can sip a glass of this neat or on the rocks any day.
Jummy. Waiting for the new bottle :)
Absolutely fantastic. The flavor spiral is almost exactly spot on for thing with honey and caramel definitely showing through. A bit too sweet to be perfect. Nice buttery finish.
Simply the best bang for your buck.
Tasty and smooth. Good with 1 cube or none.
Smooth, caramel finish that brings you back for more. One of the best Rums from Guatemala, just ask my Sailfish buddy Johnny, oh by the way Guatemala has amazing sail fishing.
Very nice with cigars. Sweet, strong enough, long finish.
Yep, Zacapa have the best rum I've ever drunk (On my 4th visit to Caribbean zone before I found it) A hard to find Zacapa 17 is well worth keeping a beady eye for though. Sorry Islanders, the mainland hits a higher altitude.
Undefeated
The Best
Dig it
Easy, smooth, caramel and my go to. I'm new to this so an 8 as there are so many to find. I read too sweet for some, but I'm ok with that for now.
Nice and smooth stuff!
So smooth! Love it
The best rum I've tasted. In my mind this would be the successful, beautiful, loved by everyone -child from whiskey and rum. Where the genes are 75% rum
Delicious
It's the best Rum I have ever tryed there is online One Rum that can compare Santa Teresa
Good for "Cuba libre"
Nothing special, much better rums out there for this price
Nice Rum, great aftertaste. Easy drinking....
Me best
Best bar far
Not as good as the zacapa xo. But for the price it is simply perfect.
One of the best rums I've tried.
One of my favorites
Perfect
In the Rocks
Lovely rom!
Too sweet, like a liqueur.
Perfect
A perfect rum for a perfect night with your best friends.
Best rum
Mein absoluter Lieblingsrum. Wunderbar weich und geschmackvoll
The best rum I've tasted so far!
Excellent
Great rum, a must have in any collection.
Load more reviews
Back
A Dram for Your Thoughts
Cancel