Price, Shipping & Taxes may vary by state and will be recalculated at checkout.
Authenticity Guaranteed
We guarantee every product we sell is authentic.
Free Shipping
Flaviar Members get free shipping on their orders.
Buyer Protection
Money-back guarantee if things go wrong.
We don't want to gush, but this one just may be perfect.

Irish Distillers stubbornly adhere to their time-tested methods and practices for making the world's most popular Irish Whiskeys, including Jameson, Powers, Paddy, Redbreast, Green Spot, and Midleton. The Good men at Redbreast set themselves apart by being one of the very few remaining single pot still Whiskeys and provide four variants of it — all of them top-notch.

Redbreast is known for three things: quality, quality, and quality. Their Whiskeys have even been called "masterpieces." Redbreast 12 YO Cask Strength is a proud member of this product range winning a slew of awards itself, including the coveted "Irish Whiskey of the Year." With a resurgence in popularity, we seem to be entering a new golden age of Irish Whiskey, so there are a lot of really good ones out there right now, but Redbreast 12 YO Cask Strength just may be a 58.6% ABV single pot still dram of perfection.

Smartass Corner:
Only a handful of Irish Whiskeys still use the single pot still process. Oddly, it's not about a specific type of still. Rather, it means using a combination of both malted and un-malted barley in the mash. And where a single malt Whisky is usually distilled twice, single pot still Whiskey is usually distilled three times.

Category

Style

Single Pot Still Irish Whiskey

Region

Country

Alcohol

Distillery

Age
Flavor Spiral™
About The Flavor Spiral
What does Redbreast 12 Year Old Cask Strength taste like?

The Flavor Spiral™ shows the most common flavors that you'll taste in Redbreast 12 Year Old Cask Strength and gives you a chance to have a taste of it before actually tasting it.

We invented Flavor Spiral™ here at Flaviar to get all your senses involved in tasting drinks and, frankly, because we think that classic tasting notes are boring.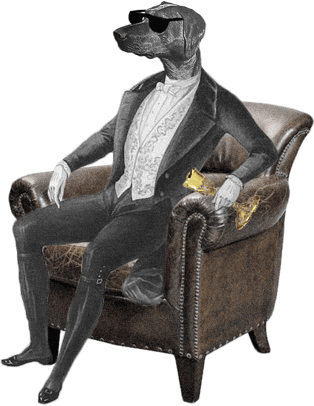 Dog Dogson's
Smartass
Corner
Irish Whiskey became the most prominent Whiskey and most popular spirit in the 19th century because of the outbreak of phylloxera and the total devastation of Cognac production in France.
Tasting Notes
Appearance / Color
Honey gold

Nose / Aroma / Smell
Malt, ripe pear, baking spices, and fresh-baked scones.

Flavor / Taste / Palate
Rich with buttery baked pears, cinnamon spice apple cobbler, and a light oakiness.

Finish
Smooth and coating
More drinks we think you'll like
Ratings & Reviews
I never thought of Irish whiskey as a delight. Red Breast has changed my mind
Class - Taste goes on & on
Bit Hot up front but smooths out nicely. Very good bourbon. Made a nice old fashioned...no sugar.
Just a overall great dram, has everything you would ever want in a whiskey ( except more age of course ). You have to take your time to put the correct amount of water to match your taste, but after that you will not get disappointed!
Good God, what an amazing whiskey!
Nose burns mostly alcohol, decent front end, scotch and spice on the back end
One of my favorite Irish Whiskey's....
My go to sipping drink with a splash
Nose, smells great Taste sweet but not to sweet. Finish is surprisingly smooth for 111 proof. Doesn't burn like some high proof whiskeys. A little heat after you swallow coming down from your belly. I'm buying another.
Love it! This is exceptional.
One of the few actually reasonably priced bottles on Flaviar. Delicious but would recommend letting it open up and adding a few drops of water it makes a big difference, especially after a neck pour. Redbreast 12 Cask Strength: 111.6 Proof: Med finish Nose: -Slight vanilla -Lemon zest -Mint (after a few drops of water) -Brown sugar -Greens -Barley -Malt -Light caramel Palate: -Shortbread biscuit -Dried fruit (apricot) -Honey -Buttery -Malt -Cocoa/Fudge aftertaste -Spicy (oak) -Fig
One of my favorite drinks of all time, smooth and stout... my ideal drink is warm, neat, and brown this stuff checks all the boxes.
Not usually an Irish whiskey fan. Too light. Enter Redbreast. Character like a bourbon. Soft, smooth, light smoke, sweet caramel. A winner.
ultra smooth. somewhat sweet.
Straightforward easy drinking. Does not hold up to the larger flavors in my bar...but a great whiskey for the price.
First time having Redbreast, for being cask strength it is fairly smooth. Really good!
One of my favorites. Oddly enough I don't appreciate the normal 12 year because it seems a bit lackluster but this cask strength 12 is quite good.
Love it. All the Red Breasts are extraordinary. As with all cask strengths, I cut it with a touch of water to smooth it out.
Love this - it was quite caramel-ly for me and smooth.
Love it! First roll around in the mouth-sweet, vanilla. Then a little sting all around. Then when it goes down...oaky, fruity. Smooth finish as it sits. It stays for a bit. Second sip...smooth as butter.
This is as good as any Irish whiskey I've ever had. Just got a bottle of 15 year old - I suspect I have a great treat ahead of me.
Amen Brother
Rich, but simple flavor. My first time with Irish whiskey beyond shots of Jameson and a big hit in that regard. Very outdoorsy, springtime flavor. Cask strength is no joke, though and the finish at the back of the tongue lingers.
I prefer it over the original 12 and my go to Irish
Im not a big fan of Irish whiskey in general but I thoroughly enjoyed this. Butterscotch and shortbread cookie and fruits.
This has a bolder flavor for an Irish whiskey, but the apple and spice flavors really round out the finish.
Flavor starts with fresh apple and pear, then slowly and inconspicuously turns into a creamy butterscotch. Finish is loooong and sweet; the flavor lingers long after it goes down. I'm gonna have to try hard to make this bottle last, but it'll be a challenge. Excellent whiskey.
So delicious. Ripe fruit at the beginning that just gets creamier and turns into butterscotch. A light sharp citrus note shows up in the mid palate, but the finish is buttery and long. Incredible Irish whiskey.
My favourite toasting whisky
Quite simply one of the best Irish whiskeys that is relatively affordable.
My new favorite Irish whiskey. The flavors flow great together w/a spicy Carmel start and a fruity smooth apple finish w/a hint of cinnamon. Plan on keeping a bottle of this on hand. Thank you Flaviar for the opportunity to enjoy these fine spirits!!
Very smooth and goes down easy. Definitely making it a part of my home bar.
Smooth, creamy, hints of almond. Definitely worth the investment
Very impressed...add a little water
Very tasty. First few sips are strong but flavorful. A couple of ice chips mellow it out and opens it up. More complex then the 12 year.
This has become my ABSOLUTE favorite!
Delightful cask strength whiskey. Takes everything in the classic Redbreast 12 and turns the volume up. Still incredibly drinkable. New favorite in the Irish category for me.
Hi Andrew, lovely review! I'm only new to Flaviar, and I was wondering if you know if this tends to be in stock often?
Fantastic.... enough said. Extremely smooth yet complex. Perfect blueprint for the perfect whiskey. Paired great with Peaky Blinders!
Just plain excellent! Treat yourself to this gem
The Cask Strength Edition is more interesting than Redbreast 12 Year - good flavor, and you can choose just how strong you want it to be by adding water/ice as needed. Straight you want to take small sips to be sure - but there is some nice spice, sweet, body, and richness. There is the cask strength burn though. Adding a splash of water does mellow things out a bit but does also bring out the spice to the front. Overall very good - I would want this as a permanent fixture on the liquor shelf.
Hi Todd, lovely review! I'm only new to Flaviar, and I was wondering if you know if this tends to be in stock often?
Love the subtle smoothness
An incredibly smooth whiskey.
Amazing
Irish to the core. Next to greenspot this is an instant favorite in the Irish, unmalted flavor profile.
A wonderful member of the RedBreast family.
Wow this is very good! I lean toward higher proof whiskey and this fits the bill. Turn them flavors up!
Love this bottle. Red Breast amped up can't go wrong!
My favorite whiskey at the moment. Butter, vanilla, cinnamon. Basically the 12 but all the flavors turned waaaayyy up.
Pure Pot Still perfection! Very similar to the live draw casks I've had the pleasure of tasting on tours in Bow St. and Midleton! Lovely! 🥰
Damn good.
Best Irish whiskey I've had to date. Lots of buttery baked goodness and a wonderfully rich mouthfeel, this packs in a lot of flavor. I'm now a full fledged member of Cult Redbreast.
Great whiskey! Actually purchased this a few years back in Dublin and finally opened it. Very smooth, sweet buttery vanilla notes. Great when served neat, but a bit of water (or ice cube) brings out the fruity aromas and caramel.
Absolutely love this, I prefer scotch and bourbon but this might have been my favorite whisk(e)y I've had. Super flavorful, lingering sweet toffee, good mouthfeel, smooth with a bite at the end. Will def keep in stock
Just exceptional. Pear is dominant on the nose. Buttery with citrus and oak.
Simply incredible. Sweet vanilla and maple meet cinnamon in a long, smooth, inspired finish. One of my favorites.
My favorite bottle. Smooth as French silk.
Light and creamy. Very approachable.
Brings a year to your eyes. In the best way possible. Truly exceptional.
A favorite.
7 stars neat, 8 or 9 stars with 1 rock(ice) in it. flavor totally changes with a little dilution. Opens up into a different spirit.
Unbelievable smell, taste, and finish. One of the best cask strength whiskeys you can find. It is so smooth you find it hard to believe it has a higher alcohol content.
Delicious
Good
Yum
When I first opened the bottle, I just sat and smelled it for a long long time. And then, I tasted it and loved it soooo much. An actual and sentimental fav.
One of the best Irish Whiskeys I've had
Incredible. Notes of vanilla, sherry, cherries. Best lightly diluted with distilled or filtered water.
This is a truly remarkable whiskey. As a bourbon guy at heart, I wanted to dip into Irish whiskey, and decided why not get the cask strength version off the start. Absolutely thrilled that I spent the money on this. Some reviews are describing it as hot (which is fair as a cask strength), but compared to other similar proof bourbons, like stagg jr and eh taylor small batch which I have stocked at home, this is unbelievably smooth. The finish is probably my favorite out of all of my bottles I currently have. While I get a lot of caramel up front with a bit of spice, the finish is nothing but buttery, vanilla glorious-ness. Even after the heat fades away, I am left with a buttery coating that I personally love. The only reason this isn't getting a 10 from me is that I still prefer the overall package of bourbon, but this will certainly have a permanent spot on my shelf going forward.
I "discovered" this many years ago at a store in Dublin. The shop keeper told me this was the one to get. It has been my favorite ever since.
This is the real deal.... No more of that popular name brand Irish whiskey for this family...
Very smooth, definitely something that I would keep in my cabinet for regular drinking
I love this Irish! Sweet, smooth with plenty of kick. Definitely one of my favs!
I generally prefer the Red Breast 15 to the 12 but I have to say that this cask strength variety is really amazing. As good as the 15 year.
Love it.
Very enjoyable, the buttery richness of it makes it one of my go to whiskeys to pair with a steak.
One of my Favorite. love the taste.
Tasting notes are spot on, except "cinnamon apple cobbler" sets you up for a let-down. Hit reset and enjoy the oh-so subtle oak. Not the usual vanilla.
Since they didn't offer Tullamore DEW as one of the "only bottle"options, I chose this.
Loved it slight hint of oak very smooth and no lingering of harsh after taste
My favorite!
Love this whiskey
One of my favorites. Smooth. Reminds me of simpler times when I was unemployed but life was still good.
I have been a long time Irish Whiskey drinker, I have tried all the favorites. This one is hands down, the best I have tried. very smooth finish. My goto is Jameson typically but once you try this it will be hard to pour anything else.
This is a really great cask whiskey. It is quite hot, but I like that in a whiskey. The whiskey is mellow, and smooth, which goes surprisingly well with its striking flavors, although not bold, and heat. I would get a bottle of this again.
All five guys that tried this thought it was a TEN! Nice and spicy but finished smooth, the mouthfeel was sensational, the flavors lingered.
Worth every penny.
I switched from Jameson to Tullamore Dew because it was smoother. Apparently I had no idea what smooth was until I decided to give Redbreast a try. I am now a believer.
Wonderful whiskey.
Great whiskey
Very good whiskey. This has been my favorite so far!
This is good, a bit too strong for me
This is the best thing I've discovered so far on Flaviar.
Solid everyday
Great
I haven't tasted this in almost a decade and the impression is still firm in my mind. One of the best Irish whiskey's I've ever had.
One of the bests. Smooth from start to finish. This is a great sipping whiskey.
Absolutely fantastic. Probably the best Irish whiskey I've had.
I think I'd like to try a sip or two.
I have been sipping Redbreast for a couple of years and find the plain 12 year to be quite excellent. I don't find the 12 year cask strength or 15 year to have significantly more pleasant taste. On a recent trip to Ireland I found it interesting that many of the bar tenders said they would recommend it over several other brands. But it always comes down to personal taste. But as the reviewer said there are a number of excellent Irish single malts out there. Teeling, Green Spot, Yellow Spot, Tyrconnel to name a few.
Smooth and wonderful. Best Irish I have tasted. Can't afford not to have it in the cabinet.
I love Redbreast, so, so, so wish I could afford it!!!!!
Load more reviews
Back
A Dram for Your Thoughts
Cancel