Price, Shipping & Taxes may vary by state and will be recalculated at checkout.
Authenticity Guaranteed
We guarantee every product we sell is authentic.
Free Shipping
Flaviar Members get free shipping on their orders.
Buyer Protection
Money-back guarantee if things go wrong.
The Irish Champ.

The Midleton Distilleries situated in Midleton, Cork County, Ireland, produces pure pot still Whiskey or single pot still as it's now officially known. It is made in a different way than Single Malt because the mash is made from both malted and un-malted green barley. The enzymes in the malted barley stimulate the production of malt in the un-malted barley. Also, Single Malt Whiskeys are generally distilled twice, whereas single pot still Whiskeys more often than not distilled three times.

Redbreast Single Pot Still Irish Whiskey 12YO is one of two Whiskeys on the market that are 100% single pot still Irish Whiskeys. It's this — the process of making Whiskey in a copper pot still — from both malted and unmalted barley, that makes this Redbreast unique. Moreover, no grain Whiskey is added to the 12 Year Old. It's highly regarded as one of the best (if not the best) Irish Whiskeys, by notable critics and laymen alike.

Category

Style

Irish Single Pot Still Whiskey

Region

Country

Alcohol

Distillery

Age
Flavor Spiral™
About The Flavor Spiral
What does Redbreast 12 Year Old taste like?

The Flavor Spiral™ shows the most common flavors that you'll taste in Redbreast 12 Year Old and gives you a chance to have a taste of it before actually tasting it.

We invented Flavor Spiral™ here at Flaviar to get all your senses involved in tasting drinks and, frankly, because we think that classic tasting notes are boring.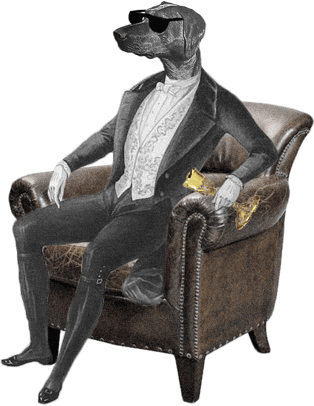 Dog Dogson's
Smartass
Corner
Irish Coffee recipe: 1 cup freshly brewed strong coffee, 1 tablespoon brown sugar, 3-4 tablespoons Irish Whiskey, Heavy cream, slightly whipped
Tasting Notes
Appearance / Color
Mahogany
Aroma / Smell / Nose
Clean, fresh, linseed, nuts, cake, honeyed sweetness, a touch of Sherry, cream soda, vanilla and some peppery notes.
Flavor / Taste / Palate
Assertive and complex. Spices, Sherry, toffee, Ginger cake, brazil nuts, treacle.
Finish
Spicy and long.
More drinks we think you'll like
Ratings & Reviews
Smooth and easy. Love the vanilla finish. My favorite spirit of all!
An Irish Scotch. A bit rough , maybe better with age. . Probably worth the proce . Nothing to seek out though .
Tough to afford the 21 yr, which blew my mind when I first had it. The 12 is still amazing just with a bit more burn.
Soooo smoooth
Woody
Sweet sheery cask
Warm without burn, a sweet aftertaste, delicious
Ultra smooth, demonstrates the elegance of Irish whisky.
In my opinion, this is the best and most accessible Irish whiskey. An absolute favourite of mine.
Who doesn't love a nice redbreast?
Smooth. Love the smell. Warm and inviting. My first Irish that I fell in love with!
Sadly I have to agree with the minority here - perhaps I'm comparing it to the wrong group of whiskeys ($70-$100) but there are definitely many even in the under $50 range that have more character and complexity. It's certainly not bad, and enjoyable but I was hoping for more of a punch of flavor.
Smooth and enjoyable, but with lack of personality, kind of flat, with diluted taste. Not on my list of favorites. So much worse than Redbreast 12YO Cask Strength.
Fruity notes with peppery undertones & spicy long lasting finish. Very nice!
My wife loves this and she's not typically a whiskey drinker! Very very easy to drink, creamy almost desert-like. Smell is intoxicating alone, highly suggest this to anyone new to Irish whiskey!
Strong alcohol on the nose, no complexity. Easy to drink, but one dimensional. Most underwhelming bottle in a long time.
My new favorite. This is a very approachable drink. Tons of flavor, no heavy punch. Added a drop or two of water, and the flavors came out even stronger and tastier!!! Love love love
The best Irish whiskey I have tasted (and there were a few I tried). For me this deserves the perfect score as it combines all pallets that define Irish whiskey.
Best Irish there is!
Light, fruity and a delightful Irish. Try the cask strength it's even better
This is the best whiskey I have had to date .. it will be hard to beat if at all
Very nice. Has an aroma of an almond cake or similar treat. The only drink where I've spent as much time breathing in the aroma as drinking it. The taste carries this nutty cake theme with a smooth start that transitions to a nice pepper finish that lingers nicely. A top notch sipper.
The best bottle of Irish Whiskey that I have tried. Fantastic flavors and easy to drink.
Sweet bread and lingering taste makes this a winner. Yet to try Cask Strength.
Such a great sipper, I can see why this is current champ.
Bright and balanced, this is a great warm-weather sipper
Appearance: Color is Amber, decent legs... Nose: Classic Single Pot Still Irish Whiskey notes of creamy malt and unmalted barley. Mild oak and late mild tart green apple. Faint hints of spice... Palate: Creamy malt, unmalted barley, faint baking spices, and faint oak tannin in a mildly sweet background. Archetypal for Irish Whiskey for a reason... Mouthfeel: Full... Finish: Tannins from the oak mix with the baking spice for a moderate linger... Overall: Complete package Irish Whiskey. Solid from start to finish, bested only by the much more expensive products from Middleton Distillery.
Mellow, smooth and pure Irish. The Rebreast surprises every first time taster. It is the star of my liquor cabinet.
Super smooth and creamy. Nice vanilla and biscuit flavor. Love the finish and the buttery linger afterwards
I really liked this whiskey and I would gladly test it again. It was smooth and easy to drink.
Superb !
Personally this is about is good as it gets for me. I rank this up there with Eagle Rate and Mckenna, if not better. It is flavorful yet little burn or char. Extremely smooth.
This is very nice. I like the wood notes and the fruity and complex flavors. Definitely something I want to keep in my bar
Excellent Irish whiskey. Very approachable. I wish it had a bit more flavor but otherwise a fine whiskey.
Nice and sweet
Very good. Mellow, slightly sweet. No smoke, no peat.
*The* definitive Irish Whiskey. Rich, but very inviting. Pleasant full butter and bread flavors with some subtleties of nuts and spices. I have drank so much Jameson as it's available, but my first sip of redbreast really showed what Irish Whiskey could be.
Very well rounded flavor and easy to drink. I got mostly honey and sherry on the nose. On initial taste it is mostly sweet vanilla flavor with some spice, clove on the finish.
Flat out the best Irish I've tasted. The only reason it's not a "10" is that I haven't tasted them all.
My favorite Irish whisky so far. Smooth, flavorful, and long, pleasant finish.
Good. Bourbon barrels come through the most
Smooth, fruity, & spicy. Like a flavor explosion in your mouth!
My new favorite - totally in love.
Vanilla and toffee nose and a sweet taste going down. Really like this.
Complex and delicious
Love it
One of my favorite whiskeys of all time. Smooth and flavorful.
I was suprised by its taste. Kind of spicy, but later you can feel the sweeter favors.
very smokey finish, quality whiskey but not my taste.
Not my favorite - too mUgh spice and burn
The spice and sherry are the first flavors I get. The next few sips I start tasting the vanilla. Adding a splash of water or large ice ball help bring out the sweeter flavors and dull the spice and pepper.
Just starting on my whiskey journey, but so far the Redbreast 12 is by far my favorite. Even had a blind tasting with some family and they agreed, best of the lot.
A great whiskey. Has a smell of honey and nuts, with a great smooth taste that matches the smell. Will definitely get this again.
Smooooooth!
One of my favorite Irish whiskeys out there
Exquisite, great deep, fine finish.
Love the subtle smoothness
Probably the best Irish whiskey I've had, bought a bottle for my friend for Christmas but we opened it tonight. Super smooth a friend that doesn't drink any whiskey kept opening the bottle
This is more complex than Jameson and it's one of the smoother Irish Whisky's out there. Great intro for the family members who are new and want to sample the lesser known Irish Whisky's
Smooth and easy to drink. Would be a wonderful addition in a blend but lacks complexity on its own.
Simply amazing
I really don't know why everyone is raving about this. It has vanilla and spices on the nose, and a peppery finish, but it's certainly not very complex to me. I doubt it will make my home bar
Agreed
Y
I've wanted to try this for a long time. Fantastic. The tips are to start with ice & gingerale, the ice & water, and down to neat. I hit neat after the second night. Most smoothest Irish Whiskey I've had.
one of my all time favourite irish whiskeys. easy to drink with lots of flavour. best bang for buck
An excellent Irish Whiskey with a bite. Spices, vanilla, and it's warm going down. The cask strength is really good. Meant to be nursed for an hour to really pick up the different tastes. Goes well with a Rocky Patel Connecticut cigar - adds more smoothness and enhances the experience.
Honey and fresh home made bread on the nose. Taste of apple and vanilla. Buttery. Smooth and delicious.
I never knew an Irish whiskey could taste so good.
Great whiskey, smoother than most, great warming sensation, and perfect straight.
Loved this! Smooth and a little spicy, with some great subtle notes
Vanilla and spice initially with a warmth deep in my belly that lasts forever afterwards. Highly recommend - roaring fireplace sold separately!
It's like Jack Daniels except sweeter and smoother, very easy to drink.
A special Irish Whiskey....that's it. Just really good!
like butter. Smooth. Sweet. That is a nice dram. Vanilla and caramel on the front and a bit of pepper on the end. This is my favorite whiskey.
Wonderful dram. Smooth and silk but still very present with flavor. I got the fruity sweetness very well. Neat or chilled it is quite good, although I prefer neat. Definitely one for the close friends.
I can only explain the taste as balanced. Nothing really stands out.
One of the best Irish Whiskies on the market. Very smooth!
Absolutely Delicious! Comparable in quality to a Macallan 12. Smooth as a well made scotch with a little bit of the extra bite that I've come to expect with an Irish Whiskey.
One of my favorites
My favorite for every day drinking
My first Irish Whiskey, and it is awesome. I'm not a straight drinker, so I found a simple Redbreast/Ginger Ale/ Lime Juice mix... Unbelievable! Just cut off at three, because the fourth.... 😊
Nose 👃; Vanilla, light sherry, oranges, sweet, Taste 👅; Red fruits, florals, some honey, some spicy pepper, Finish ; Creamy and rich, This one is really balanced and nice, probably my new Irish whiskey favourite 👌
Started to like this more as my taste buds matured past Greenspot
My standard sipping whiskey at home
Nutty. Slightly Oily. Ginger. Fruits. Spicy. Long creamy finish.
One of my favorite whiskeys. Very smooth, full-bodied, vanilla notes. Adding water/ice brings out pear notes.
One of the best drinking whiskeys on the planet. One of my go to's time and time again.
My favorite Irish Whiskey, I refer to it as Mothers Milk. It is so smooth and a fantastic way to sit and enjoy a nice cigar.
Very tasty, smooth and pleasant on the way down.
Smooth finish with just the right amount of bite.
Very smooth. Easy drinking whiskey.
Smooth
My favorite Irish Whisky is Midleton Very Rare. Redbreast is an incredible daily sipper. Smooth and a great way to introduce new comers and bourbon enthusiasts to Irish Whisky!
My absolute favorite Irish Whisky. Amazing complexity with a buttery undertone.
Delightful
Warmed me right up. Smells warm and does not disappoint.
Enjoyable. Very smooth and drinkable
Loved it! One of the best whiskeys I've had
This is a delicious change from my regular Crown Royal. Has a very nice finish with a touch of spice on the taste buds. I'd recommend it for anyone that enjoys a quality variety.
The best Irish whiskey you will ever find...
Very smooth and drinkable Irish whiskey. More body than expected.
Love redbreast.
Extremely smooth and very low heat. Creamy with light oak and a hint of chocolate.
Love the Redbreast 12 yr old. My new go to whiskey. Cant keep from drinking the whole bottle. Sweet, nice warm finish.
Loved the smooth and spicy taste. Now I want to try the Cask strength Redbreast.
The standard bearer of single pot still whiskey. I can't think of an Irish Whiskey that beats this.
I loved it! Simply, a mouth full of flavor, and so smooth.
Outstanding Whisky, very smooth, but I miss when it was only 40 a bottle.
Silky smooth, extremely dangerous because you can sip on this gem all night long!
Excellent. The kind of alcohol that will get you in trouble because before you know it, the bottle is empty 😜😜😜
Wow! Well balanced flavor. Smooth and easy to drink neat or on the rocks. A definite must for my home bar. Bottle is half full but am getting another one to make sure I don't run out!
Pretty solid, nice little bite, warm after taste
I think the term "smooth" gets thrown around far too easily, but in this case it absolutely applies. A wonderful Irish Whiskey and one that is now a staple in my home bar.
One of my favorite Irish pot still whiskeys
Sweet smell of grass and wood and maybe a little honey…taste includes a bit of spice, some sherry notes, a touch of ginger...maybe toffee? Great mouthfeel…a little buttery. Smooth. Outstanding.
Great though I at first thought I had a moldy cork! 😂
Warm rich pot still malty goodness followed by notes of fruit, honey, vanilla, spice and citrus with a nutty undertone that ties everything together.
Excellent flavor. Always a good one to unwind with after a successful day
1st bottle was a gift. The second, was selfishly hoarded!
Love this one neat. Smooth and buttery and very mildly sweet.
A bit on the expensive side for what I like to pay for Irish whiskey, but this one is worth it. Worth a permanent spot on your shelf, but I haven't tried the 15 to compare it against.
So smooth buttery mouth feel. Touch of bread sweetness with hints of dark fruits. Wanting to try cask strength.
Very nice.
Smooth, cherry nose. Solid drink.
The old standby. I recommend having a spare bottle on hand. Just a great value and a great whiskey.
Very smooth, perfect taste all around
The nose definitely leads with vanilla but is pretty complex on the tongue. Pretty sweet but has a nice spicy element, but not so much as to make it difficult to drink. 8/10
Nose: cherries, apples, sherry Taste: sweet, sherry, toffee, medium finish
Best Irish Whiskey I own
Hands down my favorite Irish and a staple in my home bar. Beautiful example of Irish whiskey at its best.
Tastes like cookies.
A favorite!!!
One of my all time favorites! It is hard to beat Redbreast 12!
The smoothest Irish whiskey I've ever tasted. It will be the top shelf Irish whiskey in my bar.
Enjoyable smooth. While picking up on the vanilla & spice, I noticed no apple. I'm hoping if I purchase the cash strength there'll be a stronger apple presence.
The best
Exceptional. Very enjoyable.
One of the most amazing Irish Whiskys I have ever tried. Incredibly smooth with heavy notes of Vanilla, apple, and Caramel. A finish with spicy notes with slight hints of sherry. Incredible.
Smooth and creamy, with vanilla on the nose and apple on the palate.
Best Irish whiskey I've tried so far
Although I normally prefer Scotch to Irish Whiskey, I enjoyed this one almost as much as some of my favorite Scotches!
A reliable smooth and flavorful favorite. Lots of vanilla and a big of spice and fruit.
A beautiful whiskey unlike any other.
Smooth. Complex, but so, so smooth. One of my favorite Irish whiskeys.
Most reliably delicious Irish I've ever had. Notes of vanilla, sherry, cherries, sweet finish. Best lightly diluted with distilled or filtered water.
One of the best Irish whiskies in the world. I prefer the 12 to the older versions. My only issue is the price. There are several bourbons I enjoy just as much for far less money.
Spicy and complex, pleasant long-lasting Sherry finish
Excellent. Not perfect, but getting there. Lightly sweet on the front and back end. Not much burn.
Exceptionally smooth and drinkable but lacking a punch.
K last, 👌🏼
I liked this one, definitely one I'll keep!
Love the taste! This Whiskey changed and opened my eyes to the Whiskey world. A definite go to in any bar.
This Irish whiskey should be a staple in every ones collection of fine spirits.
This has become my go to favorite. The aroma alone just makes me all warm and fuzzy. Great mouth feel and almost no burn. Makes everything else seem like rotgut.
This one of my flavorite just started this Irish whiskey ride. It's very smooth with just the right amount of spice.
Very drinkable neat, with a splash of water, and over ice.
Sweet Red Apple. This might be my go to Whiskey!
Not bad but the spice overwhelmed most of the other flavors
Love it--very smooth and flavorful. Still learning.
Completely delicious
I'm just a neophyte in the drinking of Whisky, but Redbreast 12 is by far one of the best Irish Whiskeys I've tasted, very smooth, and not too overwhelming on the palate. A comfortable whiskey to be sure, not too fierce, and (in my opinion) a clean finish.
The more I drank it the more I liked it. Very enjoyable.
Very yummy ! This whiskey is full wonderful flavors. Definitely my favorite so far.
This is my desert island whiskey. So smooth, and complex. Wonderful spices, caramel and honey, but none over power the other. I could drink this any day, any time. Probably my favorite all-around whiskey.
Very easy to drink...not sure what else to say about it.
The only Irish whiskey I like so far.
An absolute delight, from the rich,sweet, honeyed creaminess in the nose, to the smooth sherried fruity mouthfeel, to the warm finish. There'll always be a bottle of this on my shelf.
It's very good, but not for the faint of heart.
A very nice example of Irish Whisky. Smooth. Maybe too smooth? Could use a little further aging. I have had the 15 year and the Lustau and both of them are more enjoyable.
The smoothest Irish whiskey I own. It will forever be a keystone of my bar.
Found this gem in Vegas 2014
I'm not a fancy word guy. This is a fantastic and smooth pour. Definitely a keeper.
This is usually a special treat. Love it!
I liked it. Lives up to its reputation of smootheness and an easy inexpensive daily
Smooth, warm, a whiskey I'd drink neat when I prefer to mix. Definitely not an every day whiskey and only in the right company. This is top shelf hide from your friends (unless they're discerning whisky drinkers). Sip and enjoy!
Surprisingly smooth with a strong fruit taste with a pleasant finish. Great!
The smoothness of Redbreast is unparalleled! Neat or on the rocks is spectacular! This is single malt scotch to be enjoyed around friends in the kitchen or around a fire-pit! I have introduced several friends to Redbreast and they continually thank me for introducing them to this great scotch! This will always be my go to!
Wonderfully smooth to drink with a creamy feel. Subtle flavors of sherry with a bit of nuttiness and malt - as relaxing as whiskey gets.
Smooth.
Solid Irish Whiskey. Didn't get much complexity from it but that's expected from an Irish Whiskey.
Strong smell of cherry. Initial fruity taste followed by an oaky finish which pleasently lingers for a while. Very smooth and enjoyable whiskey.
Very smooth, great taste. Very nice.
Nice! Very smooth.
Yum
Excellent!
This is my favorit irish whiskey at the moment. Love the long warm finish.
Easy to drink. Hints of nuts and caramel. I enjoyed it.
Easy drinking. Don't do with ice. Already little too sweet.
I like it if nothing else because it comes from my ancestor beginnings. Also because of its smooth finish and tip of the tongue flavor!
Very enjoyable! More but than expected, but the finish is smooth.
Pricey but worth it. Smooooooth
Very smooth with a great flavor. Best for the cost that I've had so far.
Sweet with a nice spice on the finish. Love the whiskey
Sweetness, great after taste! Really surprised about this whisky!!!! Love it!!!!!
Nutty, extremely smooth, short finish. Mellow flavors. Not excessively sweet
Phenomenal Irish Whiskey. Everyone needs a bottle on their shelf!
A bit of ice to open it up perfect.
Delicate malt flavor with subtle spices that round out the flavor. I wish it might linger in the mouth a bit more however.
Flavorful, complex and smooth. Great Irish Whiskey.
Ridiculously worth it.
great whiskey, would buy again
Very smooth
This is a great whiskey to warm you up without the burn. Feel the warmth as it spreads on you pallet and down to your stomach. Recommended!
Great whisky, must try and always good
sweet & mellow, great finish
The best
Nice finish. Silky feel
The best of Ireland!
Nose is deceptively subtle. Unbelievably complex blend of citrus, bitter honey and green fruits. Smoother finish than most scotches I've had.
Great Irish Whiskey to add to your bar. One to serve to those who haven't tried it before.
I'm typically a scotch drinker but this stuff is amazing. The finish is ridiculously smooth and full of flavor. I recommend chilling it with whisky stones or a tiny bit of ice (takes the alcohol taste severity down a few notches so you can enjoy the other favors). If you can take the heat, this is great neat (did not mean to rhyme). I will be keeping this in stock in my bar from this day forward.
Love it
Very Nixe
Spicy
Oily, vanilla with smoky touches. Great in a legitimate Irish Coffee if you dare.
Load more reviews
Back
A Dram for Your Thoughts
Cancel