Price, Shipping & Taxes may vary by state and will be recalculated at checkout.
Authenticity Guaranteed
We guarantee every product we sell is authentic.
Free Shipping
Flaviar Members get free shipping on their orders.
Buyer Protection
Money-back guarantee if things go wrong.
For the novice, and the connoisseur.

Port Askaig is a small town on the northeast coast of Islay where it faces the island of Jura less than 1/2 mile away on the other side of the Sound of Islay. The Port Askaig Whiskies are a brand of Islay Single Malt Whiskies named after this picturesque town. London-based Specialty Drinks created the brand by collecting selected casks from some of the largest and most reputable Single Malt distilleries on the island and producing a series of independent Single Malt bottlings.

Port Askaig 110° Proof is aged in American oak barrels and bottled at 55% ABV. Like each of the expressions in Port Askaig's range, they are released in limited batches which yield an unparalleled consistency and quality of character, that ensures each Whisky maintains its original flavor and dignity. Nonchill-filtered and naturally colored this exclusive release is the first of this unique range of Single Malt Whiskies from Port Askaig to launch in the US.
Category

Style

Single Malt Scotch Whisky

Region

Country

Alcohol

Distillery

Chill Filtered?

Maturation
Flavor Spiral™
About The Flavor Spiral
What does Port Askaig 110° Proof taste like?

The Flavor Spiral™ shows the most common flavors that you'll taste in Port Askaig 110° Proof and gives you a chance to have a taste of it before actually tasting it.

We invented Flavor Spiral™ here at Flaviar to get all your senses involved in tasting drinks and, frankly, because we think that classic tasting notes are boring.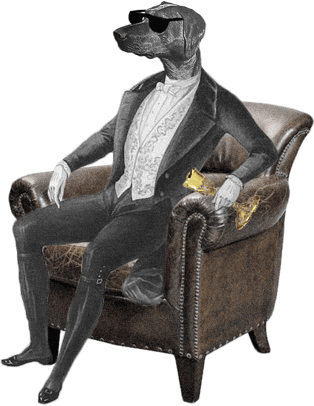 Dog Dogson's
Smartass
Corner
Single Malt Scotch Whisky is made in Scotland using a pot still distillation process at a single distillery, with malted barley as the only grain ingredient. It must be matured in oak casks in Scotland for at least three years (most single malts are matured longer).
Tasting Notes
Appearance / Color
Amber

Nose / Aroma / Smell
Smoke aromas and crisp apple notes.

Flavor / Taste / Palate
Complex, notes of peat smoke, cloves, cinnamon, cocoa and licorice root.

Finish
Long, with a zing of spice and a dose of brine.
More drinks we think you'll like
Ratings & Reviews
Long finish, to heavy on the Apple & iodine flavors.
I am really surprised this one has a lower rating that other smokey, peaty scotches. I have been a big fan of the Laphroig Quarter Cask for a long time, but to me, this one tasted even better than that.
Not bad. Finish was long. Prefer Ardbeg 10 year over this by far
Thought this would be a bigger kick in the teeth than it was...enjoyable overall! Got smoke, iodine, a little creme brulee, and even a hint of grapefruit in the nose. Taste has more smoke and peat and a touch of lemon cookie with a long sticky finish. Added 1/4 teaspoon of water and that brought a little banana bread and orange marmalade in the nose. Taste remained similar but added some brine. Finish dried out a little too. Overall, would like a little more complexity at the end of the day but what was there was pleasant.
Smoother than I thought at 55% strength. Smoky scent similar to Laphroaig counterbalanced with sweetness.
Nice blend of flavors. A little subtle. Great aroma. At 55% Abv, the burn is as expected.
Love this! A little citrus on the nose. Some sweetness but not too much. Really enjoyed with a couple drops of water.
Tried as part of a tasting box. Definitely a bite at 55%, a splash of water opens it up. Smoky with a fairly smooth finish, but nothing special in terms of complexity. If I were to reach for an Islay peated scotch, I don't think it would be this one.
I feel like this is Liquid Smoke as a Scotch. With every sip, I feel like I am drinking steak or chicken barbequed on a charcoal grill. Not sure if I love it or hate it, but I do want more. I do feel it would be fantastic paired with a good steak.
Jet fuel
Good overall flavor with the right amount of burn at the finish. Let's you know that it's a higher liquor content without being too powerful to enjoy it.
Very nice!
One of the Best Rum I have ever had the pleasure to taste. I have it aT 9 - a semi-sweet, smooth, no bite full body Rum. The price is well worth the top shelf and no mix necessary- straight up with a chuck of ice. Drink this Rum as you would a fine scotch!
Obviously a miss - this belongs in the review for Dipolmatico Ron Antigua Reserva Exclusiva.
Deep meaty smoke flavor. Very smooth with some peat and brine, but the smokiness is the first intense flavor, with the peat smoothing out the finish. On my first sip I was not expecting the fullness of the meaty smoke and it caught me off-guard, the the finish was much more soothing. This is a must for people who love a near hickory flavor, and despite the 110 proof, it does not have a bite of alcohol that one would expect.
I found this to be a taste that works best when allowed to swirl around on your tongue to allow yourself the full appreciation for this spirit. You would think 110 proof would overwhelm you, but instead it settles nicely and the tastes and flavors subtly come to the surface.
Smooth and approachable, smoke and mild spice
So so smoky. You either are very intrigued or hate it.
My favorite of the Peat box. Just a tad better than Peat Monster. Complex almost chewy mouthfeel. A bit hot but flavors just keep coming so you don't mind. Flavor profile on the money. Smoke, lemon, port for sure. Will buy a full bottle.
For those who like intense flavor. The smoke is pronounce yet smooth. This is aged well and tested for its nice transition from peat until it trails of to a smooth finish. Definitely a favorite for peat lovers. One of my go too, along with Viking Honour.
More cherry, light mint, medium smoke, mouth watering, delish
Smoke that is intense and a smooth spicy taste of Sweetness!
Very smoky and smooth. Great gathering drink to serve those who appreciate great Scotch!
Very good Scotch. Smoky, salty, natural tasting with a nice fruity, minty finish.
Like licking a piece of charred wood. Overwhelming smoke.
The peat is well balanced by its salty and flavorful finish- Smoky and delicious!
I have the 19 year old bottle of this and love it. Not sure how this will compare.... Love the Peat, smoky taste...exceptional !!
I really wanted to like this, the flavor profile seemed center-of-the-bullseye for me, but it was to harsh, flavor buried in the ethanol.
This is currently the BEST scotch I've ever had so far🤙
Quite the dram. Heavy peat wonderful youthful exuberance. Islay heaven with a proper abv.
Possibly the worst whisky I've ever tasted. Undrinkable!
I didn't really like it at all. I tasted a lot of spice but there wasn't enough balance with other flavors. It was very strong in smell and taste, I prefer a smoother finish, especially for the price.
Had a very "medicine" taste. Not wild about this one...
Flavorful and has the spike in strength
Tried it as part of the Peat It, Peat It! Vol. 2 collection and was not great impressed with peated scotch overall. However, this was a significant whisky worth mentioning. I expected more fire than smoke when I saw that it was 110 proof, but it was actually quite subtle. There was quite a bit of peaty smokiness, as to be expected, but there wasn't the rough burn you would expect from a scotch, much less a high octane one. There was definitely a hint of sweetness to the finish, with a subtle zest and a bit of tannin. If you wanted someone to try out peats, this would be a good place to start.
Very smoky and spicy
Good one, never had this before. Enjoyed the character and look forward to another dram.
Really great independent bottler of Caol Ila. I always enjoy tasting single malts at a higher proof. This definitely has way more peat smoke on the nose than on the palate. Lots of fresh citrus drizzled with caramel under the peat. Slight dash of white pepper. Love it!
Lemon zest leading to peat finish. Drinks smooth for 110 proof. Great Islay Whiskey. Would drink again!
Some nice typical Islay flavors, including peat and smoke, but not as much brine or other interesting layers as some of the others. A solid dram, but not one I'm likely to buy again.
Alcohol over the top - too much - overshadowed whatever flavor this one had
Strong cheese, nice earthy smoke, but a bit overwhelming. Every few sips I'll get an opening of some fruits, but hard to identify and not consistent enough to be rewarding
Smokey and sweet. Solid drink
Provides a tasty little dram from Islay, without punching you in the throat, unless of course you're into that sort of thing.
Taste like a dentist office. Only booze to ever make me gag long after trying it.
Nothing but high proof smoke. Just not for me.
Solid taste. A bit too much alcohol flavor good overall
I wish the flavor was more like the nose which includes more sweetness. The taste is just pure smoke. Nothing else going on.
Strong peaty nose, and a hearty peaty finish that lasts. Surprisingly smooth and fairly complex, even though the color (pale straw) indicates that this is still young and could become better with a few more years in the barrel.
Prefer bourbon over scotch, but the smokiness wasn't too heavy and was fairly enjoyable. I would have again, but probably won't be stocking up anytime soon.
Nah, not my jam. This is not a bad whisky and the palate is actually quite pleasant, but overall it is young, rough, simple and quite thin, all at the same time. The proof doesn't do it any favors either, just highlighting the lack of maturity.
Nice punch to the mouth.
Nice peat! Sweet fruit on palate and in the finish. Really like this stuff.
Very strong flavor that seems to hit all the wrong notes. Don't bother adding water it doesn't help
Okay I'm a total novice at whiskey, it's why I joined the club. No claims to a sophisticated palate here. I am trying to develop a taste for the strong single malts, the smokier part of the spectrum, and let's just say this whiskey really challenges me. The strong nose hit me wrong immediately. Think lighter fluid poured onto cigars mashed into dust with an old leather boot. Yeah that's about right. The taste was not as bad as the smell, but still smoky as hell. Then it did go through a second note that surprised me in its smoothness. I could only drink it by lightly coating my tongue and letting burn. Perhaps useful if your tastebuds are not functioning properly. It might be a good remedy for a cold. Indeed, it does have a medicinal taste, overall. I discovered this in the Scotland Vol. II Tasting Box, and I'm glad. I'm not quite ready to dive into a bottle of this just yet.
Too smoky
Very strong smokey flavor, aftertaste lingers.
Very nice flavour, with hints of smoke and cinnamon. One of my favourites.
A nice, hot whiskey. Definitely peaty, but has a nice fruity finish. The proof is definitely noticeable but also provides big flavor.
Liked the smokiness but the spice and smoke wasn't as great of a combo
A decent dram, but I prefer Ardbeg for this level of peat ones.
Harsh but strong flavor
Respectful legs very smoky spicy and savory
It's amazing
Clear color and easy nose was surprising as there is a great peated flavor
Wow, harsh. Notes of iodine and charcoal. Not likely getting more.
Have had many peated whiskeys, this is excellent!
Boozey. Strong. Medicinal in a way I don't like. Overpowering. Weirdly, intensely and confusingly vegetal. Good brine on the nose, though. Smokey and ashy. Way down, past the alcohol burn, there is butterscotch. Not the best from Islay. This is a young and hopelessly wild whiskey. Hard to find something and hold on to it in this. It's rough, rowdy, immature and punchy. Like a frat party in grandpa's liquor cabinet. I'll spend my money elsewhere.
Very smoky - I couldn't get past the strong licorice flavor.
Smokey, spicy, smooth finish. I'm biased to the cask strengths.
smokey without sweet
Very smoky, you can taste the clove. It's spicy but the smoke lingers.
Saved by smokiness in my estimation but there is definitely a "tequila like" nose to it that I don't prefer in my scotch. I was hopeful the port case would dull this down a bit but the proof on this very much comes through and becomes a little unnecessary as well. Not awful but not for me.
smooth with a sour finish
long smoky finish
Once you get past the gasoline/peat flavor, has a decent flavor.
Wow. Admittedly not a guy who likes a lot of smoke, but this is over the top. Also, the overtones and nose remind me tequila, due to the oily flavor. Saving grace: 55% ABV
Taste like an old boxing glove. I'm told this is what "good scotch" should taste like but it's not for me.
Barely able to drink way too much smoke!
Heavy smoke, but also sweet. Added a few drops of water and it tames the smoke. Still there, but you get other flavors and it becomes sweeter.
Very smoky and for me it was difficult to get past that to feel other flavors.
Not my thing. Tis smoke forward a lot of spice.
The smell is stronger than the flavor.
Fantastically peaty and smooth
I will never understand the appeal of smoky/peaty whiskys, they all taste the same.
Unmistakably Islay. The extra proof points add to the saturated tastes. Delicious smoke, spice, vanilla... A really good example of this region.
Fantastic smokey scent right upfront, but too sweet. I love peated whiskey but this comes off chemical for me. May like it over time.
Could you recommend a good peated whiskey for a beginner?
Smooth for the proof, smoky. There wasn't anything too notable about it, though. Probably wouldn't spend that much for a bottle.
Unique and Smokey tastes like drinking a campfire
WOW! Nice, strong peaty flavor with a kick. Fairly smooth for the high ABV, and long lasting smoke and charcoal flavors.
Peat is well blended into a balanced flavoring in the mouth
Potentially overpriced compared to similar whiskies, but damn did it hit the spot sitting by the fire !
So smooth, especially considering it's high ABV. Sweet start and a SUPER long peat, tobacco, charcoal finish.
Shockingly smooth for such a high ABV. Solid smoke flavor but a decent shot of caramel and oak throughout.
Heavy, smoked whiskey with overwhelming charcoal and smoke flavor.
Nose: The lemon peel is strong on the nose. There's a medicinal quality to the nose, as well—no, more of an astringent nose. The peat is buried far underneath, a lingering note of burning wood. As the whisky sets longer, the peat begins to creep out a bit more. Palate: Both the peat and the oak are far more prevalent on the palate. The tannins are reasonably well developed. The smoke continues to build as I get deeper into the whisky. It's still a woody smoke. Finish: The finish is all smoke and tannins. In all, it's not a bad whisky, but there are better peated whiskies available.
Reminded me of cadaver lab. Medicinal as mentioned previously and reminiscent of formaldehyde smell. That being said, I enjoyed the flavors on the back end and the finish left me wanting another sip.
Not for me.
with many cask strength scotches out there, it is tough to find a perfect one, this is balanced with good peat and wonderful flavour, it just keeps on the palate for a long time, give me more.
With any 110% proof you're worried the stronger ABV is going to kill the flavor, but that's not the case with the Port Askaig. The drink is delightfully heavy on the tongue, and has a nice peat to it. It's a bit of a rougher ride than a 90 proof whisky, sure, and there's an ash topnote that interferes a bit with the enjoyment of the malty/smoky flavor, but if you're looking for a 110 proof smoky whiskey, it'll do you just fine.
I don't like peated scotch, so this is not for me. That said, it is lighter peat and less smokey than many, with a smooth finish, so I was able to finish the dram. Would definitely not buy it, but could get through a glass if presented at someone's home or dinner.
Mild peat and smoke, very slight sweetness. Good drink.
The nose was strong and the taste of smoke, coal, and peat was overpowering for all who tasted. No one would purchase a full bottle of this whiskey.
A wonderfully complex whisky! The culmination of flavors leaves the drinker wanting more. The zestiness and smokiness together make it a must try! A word of warning, it's quotes potent...
Perfect. Absolutely perfect. My dream whisky
The smoke and peat really come through, but there's enough sweetness to balance things out nicely.
Very SMOKEY, heavy anise on the backend, very medicinal. Almost like drinking a humidor. Not for me.
this is definitely a go-to bottle at this price. savory peat with a complex finish of flavors.
Far too harsh tasting, rubbing alcohol like, never again.
Nice smokiness . Added a little water and poured over ice. Very nice and smooth. The color is very light. I prefer it darker, but I enjoyed it very much. The taste reminded me of the Laphroaig PX Cask.
Too peaty for me.
Smoky, peppery; lots of spice and heat. Kinda medicinal. Could smell it a couple feet away from the glass. Added a bit water to open it up. Didn't help. A little too much. Maybe just not my taste.
Good, not great. Nice smokiness, decent little flare of flavors, but the burn after swalling this makes any flavors you were enjoying disappear.
Smokey, has a little bite, taste like a younger aged scotch
Not bad if you are in a smoky mood.
Smells Smokey. Tastes Smokey. Too much so for my taste. Kind of comes across like chewing on burnt wood.
Loved this - sooo much smoke up front but it tapers off quick and the finish is so clean. Just a fun dram
Eh not my fav....extremely Smokey
very light in color, very smoky which is not for me at all.
I really enjoyed this one. I was a bit leery of the high proof, but the sweetness balances that out -- and adding just a bit of water doesn't hurt, either.
Did not like it. Had a medicine smell to it.
Beautiful smoky flavor. A bit too strong.
It is an outstanding, intense, Single Malt Scotch Whisky with a rich & zesty birth; while a complex life leads to a long & rich death with an oily texture.
A Good drink for a peat fan.
A little peaty, clove and licorice. Not too bad.
Honestly, that apple, sweet, crisp candy scent came through strong on the nose. I thought one thing, then was hit with a strong smoky flavor. That melted away into a little alcohol bite and complex chocolate, peaty raisin finish. It's really very good and complex. One of my favorites that isn't an old standard like Lagavulin 16. Found it through a tasting box.
Really different than anything i've had before. First thought, its smells and tastes like band-aids.
Smokey on the nose but much less so on the tongue. Not as hot as some are saying, but I like spice so proceed with caution if you don't. I really like the flavor. I wish Flaviar had more of thier samples for sale. This is number 15 out of my Advent box, and most are not available.
People have it right: it's smoky. But I found it enjoyable without burning or heat.
smokey
very light in color, very smoky which is not for me at all.
very smoky! Nose and taste. Better with a cube of ice.
Much darker flavors than it looks. Very smoky.
Deliciously peaty and smoky but still sweet at the same time.
Plenty of heat and a wonderful flavor.
Too much heat for me. The peat was fine. Overall not an enjoyable drink for me. I had a portion from the Christmas advent calendar. Almost poured it out. But I did not. Don't want to waste it.
Too proofed up for me, too diesel, maybe my scotch palate just isn't developed enough but was just too burnt tasting or something
It's OK
Deceptively clear. This is an exceptionally complex Islay, with peat and the ocean and bandaids in the nose, a lot more sweetness than you'd expect in the taste, along with almost everything in the nose, a hint of citrus and chocolate, and a ridiculously long finish that's chewy in all the best ways. This is my favorite advent calendar offering to this point.
Hotter and peatier than I prefer.
Load more reviews
Back
A Dram for Your Thoughts
Cancel