Price, Shipping & Taxes may vary by state and will be recalculated at checkout.
Authenticity Guaranteed
We guarantee every product we sell is authentic.
Free Shipping
Flaviar Members get free shipping on their orders.
Buyer Protection
Money-back guarantee if things go wrong.
Rum category Winner of the Flaviar Community Awards 2018.

Plantation Rum is owned by French Cognac producer Maison Ferrand, who control no less than a dozen major brands premium Spirits and liqueurs. Sometimes that is an iffy proposition, but not in this case because the folks at Ferrand are all about quality… and you can taste it.

Plantation Rum is their top shelf Rum label. And mighty good stuff it is, too. They offer a variety of Rums from the Caribbean. Depending on the plantation and the country of origin, the Rums can vary between soft and aromatic to light and elegant… each one showing the gentle, experienced influence of Maison Ferrand.

We can't help it… to a large extent, we shop with our eyes. But sometimes Spirits — and people, for that matter — are all packaging and no substance. Plantation Barbados XO is NOT one of those. The bottle is thick, tapered glass sporting a stunning label and wood stopper with a gold cap, complemented by a net-like wrap of raffia. And the color of the Rum is a deep, warm, cherry-wood hue that screams quality. The total effect is something like "if billionaire Richard Branson were a real pirate, this is what he would be drinking" kind of thing.

But what does it taste like? In a word, "great." And equally important, like all fine aged Rums, it has a perfumey aroma that — pardon the expression — is like sex in the nose. It is double distilled… once in a pot still and again in a column still. It is double aged, first in the Caribbean using ex-Bourbon barrels for as much as 20 years. Then it is shipped to France for 12-18 months of additional "cool-weather" aging in smaller, French oak casks. Magic. Plantation Barbados XO is a rare beauty on the outside and on the inside.



Category

Style

Region

Country

Alcohol

Distillery

Age
Flavor Spiral™
About The Flavor Spiral
What does Plantation XO Barbados 20th Anniversary Rum taste like?

The Flavor Spiral™ shows the most common flavors that you'll taste in Plantation XO Barbados 20th Anniversary Rum and gives you a chance to have a taste of it before actually tasting it.

We invented Flavor Spiral™ here at Flaviar to get all your senses involved in tasting drinks and, frankly, because we think that classic tasting notes are boring.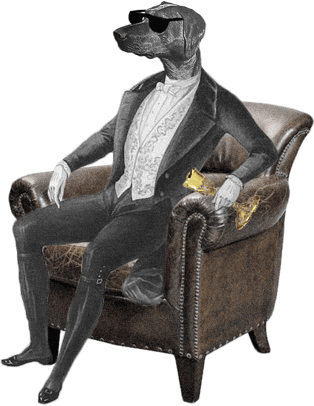 Dog Dogson's
Smartass
Corner
Rum (usually) comes from molasses; the sweet and syrupy residue left behind after sugar crystals are extracted from sugar cane juice. Molasses is over 50% sugar, but it also contains significant amounts of minerals and other trace elements, which can contribute to the final flavor.
Tasting Notes
Appearance / Color
Warm cherry-wood
Nose / Aroma / Smell
Oak, caramel, toasted coconut and sweet vanilla.
Flavor / Taste / Palate
Natural heat, caramelized honey, milk chocolate with orange zest throughout.
Finish
Long, warm and cinnamon orange sticks.
More drinks we think you'll like
Ratings & Reviews
Best rum I have personally had and would buy again. I am more of a scotch guy.
I like this one - I'm not big rum drinker, but now probably will start explore more
Very smooth!
The best rum I have ever tasted, slightly vicious and so delicious. This is a must have in my home bar and causes slight anxiety when there isn't one :-)
This has to be one of my absolute favorite rums yet! Smooth and delicious. Sweet but not overpoweringly so. If you like good sipping rum, you would be doing yourself a favor to give this one a try!
Wow is the best way to describe this. A great rum to sit down and drink.
mi favorit one
One of my favorites. I am a sucker for coconut. Not overpowering here, a delicate balance that's very drinkable.
Very nice rum. Sweet for sure, but definitely not the sweetest I've had. Lots of vanilla and brown sugar sweetness with some orange zest spiciness on the finish. Certainly one I will get more of in the future!
Really nice one. You can really taste caramelized honey first, then something like orange or coconut comes in the finish. Really smooth rum, would recommend if you re looking for something that's sweet but not overwhelming.
It's rare to see taste and fancy packing in the same package.
Very sweet and very smooth . Light spice
Very smooth with a hint of coconut and vanilla. I would highly recommend this rum. Great job to the creators!
After two years of drinking this I can assure you with absolute certainty: you don't need any other rum than this
This was one of the best runs I've had. Smooth with a nice vanilla undertone.
This is deliciously smooth, with a light flavor. But really smooth. Definitely recommend. Definitely will buy again.
Smooth, medium bodied, medium long aftertaste and loads of banana. The nose starts with coconut and vanilla, but once you start sipping the banana takes over. Nice and elegant rum, recommended!
Not a neat run supper but...dyammm, lot of flavor, sips like a whiskey, would buy again
Absolutely a quality tasting experience! This is a must have if you love Rum like I do. This bottle will always sit front row in my home bar.
This is simply outstanding! Finest rum with a pure sugar cane essence. This is as close to sucking on a slice of raw sugar cane than any rum I ever tasted. its basically perfect.
Not normally a rum fan, but this was lovely! Would definitely drink this again.
Looks deep and rich. Mild burn initially, followed by sweet lingering yet spicy flavour. Devine.
So drinkable
Pretty good sipping drink!!
Delicious and full of tropical fruit flavors on the front end. Banana is the most prominent of these, with a strong molasses/dark caramel sweetness. My favorite sipping rum. Great with a good cigar and an hour to kill.
This is a superior rum that any rum lover would enjoy. If you're trying rum for the first time, this is an excellent choice to begin with. I will be buying more in the future and this will become a staple product in my home bar; it's a must have.
This is amazing!! Lovely after notes of coconut and vanilla!! Nice warmth. Great drop.
Very smoothe Nice
Excellente
Beautiful bottle and warm color. Neat pour with an oak nose belies the coconut and vanilla flavor, with the citrus lining throughout. Sneaky, so could drink all evening, but likely not best to do so.
Still on the learning with Liquor, this was a bottle I would get over and over to have each night for sipping to know the day just ended much better, really smooth and won't let you down.
Nose 👃; Sweet vanilla, light alcoholic, some oak, coconut and butterscotch, Taste 👅 ; Honey, big chocolate, some baking spice, citrus and caramel, The finish reminds me of orange tasting chocolate and it's long, warm and full,
This Bottle was one of the best rhums I have ever tasted.
This rum is of superior quality and provides a great flavor for the palette. This is definitely something you've got to try if you're a rum enthusiast. You will not be disappointed in this purchase.
Very sweet. Taste toasted caramel. Aftertaste of banana. Add an ice cube and the spice really comes through. (Not heat spice). Almost too sweet. Would have rated higher if it was a bit less sweet.
Almost tastes like an old fashioned in a bottle. Obviously no bite from the rye, but all the sweetness of the simple sugar and muddled fruit. Fantastic rum.
Love it! Makes my life that tiny bit better with every sip! Neat of course coconut/ pineapple:mmmmm
There is simply no better run out there! Always in my cabinet!
Extremely smooth. Slightly sweet as expected. A definite go to for me.
One of the best I have tried. Smooth and full of flavor
Excellent rum! Preferably neat. Very smooth with a very noticeable coconut finish. Highly recommend!
Amazing rum
Really smooth rum. Opened a bottle and everyone that tried it, totally enyoyed it.
I'm new to spirits, so I'm still developing taste, that being said, this Rum is Fantastic! Easy to drink, smooth, lots of flavors that come out over the time you spend with your pour. I'm sure I'll buy more of this one. I just hope it stays available.
Tasty and spicy
Slightly sweet but very nice on the rocks.
My husband said if I write a review, he will order another bottle for me. I drink this rum on the rocks like a good whiskey. The flavor is smooth, deep and rich, with a mild spicy taste, yet also a bit of sweet. I'm not a professional connoisseur, speaking of magical hints of golden fairy dust with a woodsy finish. But I know what I like, and I can discern quality. Also, certain family members say I drink entirely too much, so I suppose I could be considered to be a knowledgeable expert in the spirits. I recommend you try it.
Awesome similar to bumbo but a bit more spice on the finish, little more complex. Fruity banana coconut sweet and smooth. And no it's not as good as ron centanrio or Ron quorum 30 yr of course; it's also a fraction of the price
This is one of my favorite bottles of rum. It's on the sweeter side, but that makes it the perfect sipping spirit for the summertime. It also makes a killer Old Fashioned.
I added a star in honor of the brilliant fellow who gave it 1 star. For $40, this is a phenomenally good rum. It's heavy on the coconut flavor, so I could definitely see it not aligning with certain tastes, but it is incredibly smooth and drinkable. Anyone who can't appreciate this as very good - even if not precisely your favorite - should have their opinion card revoked.
Smooth, easy drinker, sweetened after distilling, I don't believe this is a dry rum, but the flavours and smells are all very nice and not overshadowed by the sweetness of the drink.
Frankly this was terrible, worst rum I have had. The description of flavors is far off from the mark. Maybe I'm spoiled on the Ron Quorhum 30 year reserve.
I think this may quickly become a favorite.
The first rum that made me consider if bourbon was my drink of choice....I could put this on my Cheerios.
I can't really differentiate the flavors in this but it is a very good rum and should be in anybodies bar.
And I don't even like rum.
Was a whisky fan, but this one is really good, better than Diplomatico. A new favorite!
One of the best sipping rums I've found...excellent balance of sweet and spice.
It was a very sexy, inviting rum; everyone at our Thanksgiving party loved it.
Great taste
Sexy... a fine spirit to say the least.
It is an outstanding, intense; 20 year old dark rum with a rich & spicy birth, while a warm & creamy life; leads to a long & warm death.
Unlike any other rum I've tasted. The coconut comes through strongly and it is so smooth
Great. Had 4 people taste this along with selected bourbon and brandy. A unanimous number one emerged.
Prepare to be transported to a small private island. This rum, in a word, is sublime. If it's not the nose of coconut and caramel that transports you, it will be the smooth flavors of milk, honey and cinnamon. Great bottle, bargain price, incredible rum
Like a sipping rum you don't need to share? Like a rum that also isn't going to cause your accountant to make hefty withdrawals from your savings account? Well let me tell you about this little guy right here....
As a whiskey drinking, this is like a luscious dessert. Nose has coconut, caramelized sugar, banana and a hint of cinnamon. Molasses, caramel and a hint of vanilla follow. The finish is super smooth with toasted coconut and more cinnamon. A really delightful rum for a great price.
Yum yum yum. Vanilla, coconut, molasses, and a taste of orange. Hands down the best rum I have ever had. I had to buy a bottle after having it in my tasting box.
Delicious! A big ol' vanilla-y slap in the face with a nice orange backhand to follow it up
So so smooth. Sweet caramel and coconut flavours coat your tastebuds and slowly disappear. Very easy to drink and enjoy.
Vanilla and delicious
One sip and I knew this was special. Smell, flavor, finish....all perfect for my tastes.
This is unbelievable. Like no other rum I've purchased. Sweet and complex, easy drinker but layered with banana, tobacco, coconut, smoke... so great! Have to buy a case of this stuff.
Simply Delicious! Smooth and flavorful!
Smells like vanilla coconut; tastes sweet and like citrus, vanilla & coconut upfront, with warm, earthier, smokier tones appearing later; smooth & velvety mouthfeel. Basically, it's fantastic!
Such a find! After my first purchase, I bought three more to share with friends and family because it is so good! It is sweet and hits the spot -
This has quickly become my favorite evening sipper. It feels luxurious in the mouth and the nose takes you on a quick trip to the islands. This has to be one of the best rums out there.
An excellent rum. A little sweet at first, but later, the complexity is clear. Almost floral, a little like honey. Goes very well with a cigar on a soft summer night.
En af mine absolut favorit rom. Ej heller så sprittet
Great sipping rum
Great
I actually really love this rum. Originally I bought this as a gift but I am weak, so very weak. I drink this rum over one or two pieces of ice and really enjoy the full palate of flavors and the warm smooth finish. I liked it so much I have bought one for my friend as a gift (maybe).
Best rum I've ever had. Started out with some heat but broke through with coconut and vanilla notes. Long finish with a touch of molasses.
Delightfully sweet with the slightest bite at the end. Vanilla and coconut on the nose and again on the palate with the addition of caramel. Long finish that beckons another taste. This is certainly a bottle that will be finding a home in my cabinet.
Smooth with a little bite. Will buy a bottle
Sweet. Sweeet. Sweeeeet. This is full of honey, citrus, plum/cherry. Not bad by any stretch. I just preferred a little more oak and sherry in my rum. If you mix this with anything you are doing it wrong! Enjoy it neat.
Quite simply the most enjoyable rum I've ever had
I just love this Rum, it's warm and sweet! A great sipper with no mixing needed. My absolute favorite purchase.
Very very sweet
I really like this rum. I would buy it again
Coconut, vanilla, and fruit - yum! This is the best sipping Rum I've had. One drink and I'm already planning my next bottle purchase.
Wow!!!! Smooth with a toasty, sweet taste. A good Rum to drink neat.
Positively stellar, no chaser needed. This rum is delightful as a sipper, a solid shot, or mixed in a high class cocktail.
Hands down this is my favorite rum, Its just so smooth and tasty. You will not need to mix it with anything.
Best Rum ever. You need to have a bottle in your bar.
Very smooth, a little sweet, and went down fast!
I'm not a big rum fan, but I found this pretty satisfying; smooth, easy drinking, not overly sweet.
Great after taste wonderful flavor.
I'm going to get in trouble drinking this.
Sipping rum. I'll not comment on all of the flavor components, you're all capable of sorting all that out for yourselves. I'll only recommend that you do. Enough to make this pirate remove his eye patch, don an evening jacket, light a proper fire, and enjoy a fine glass.
We're not rummers to speak of unless it's mixed, but we enjoyed this straight up all evening. Very smooth!
Each sip is better than the 1st. I can taste vanilla and caramel. Can drink neat or with a few cubes. Using a mixer will take away from the taste.
Extremely smooth & great taste. The taste changes after about 8 minutes in the glass (accelerates with a 2" rocks cube). The finish starts with hints of Caribbean sugarcane & as the taste evolves in the glass, the finish changes to smooth vanilla. I'm a rum drinker as a mixer or shooter, but I only sip this one like a scotch or Bourbon. It's that good.
Smooth as a gravy sandwich. Loved it.
Best Rum I ever had. Extremely smooth paced with flavor. I would highly recommend this rum.
This was quite nice, but I feel that Plantation has produced even better varieties.
This is a must have... GREAT balance of everything... So smooth... Give me a rocks glass and 2 cubes of ice... no mixing needed.. This will be a regular in my stock...
This is by far the" Best Rum I ever Tasted" Gotta have it.. Nate
Amazing honey and vanilla notes dance with cinnamon-sprinkled banana fritters. Theres only the very slightest heat going down but even that vanishes after 2 or 3 sips leaving one hardpressed to beleive its a even a spirit rather than a dessert liqueur. Absolutely fantastic and the fullsized bottle is definitely going on my wishlist.
Absolutely love this rum.
I don't like rum. But it is the smoothest and most inexpesive rum. I go thru a bottle every 3 weeks
I have been drinking a whisky a day but it is Friday and I am making room for a second drink and decided to try this rum to change things up. Wow. Smells great, looks great and has a really sweet finish. Rum lasts forever in my house but when the black seal finally goes down, I hope this is still around to replace them. Thanks Flaviar community for picking this as community favorite and putting it on my radar and into my tasting box!
Smooth, fruity, creamy, coconut. A corsair's rum
Very good, nice and smooth with a vanilla and coconut aftertaste. Goes perfectly with vanilla coke for a mixer.
Hands down best rum I've ever had. Smells of coconut and caramel in the glass. The taste is complex yet simple. Has a heavy spiced caramel taste with a sweet, exceptionally smooth finish that lingers on the tongue. Absolutely beautiful spirit. Now as for the presentation... There was tape and tape residue all over the bottle, the thatch wrapping was frayed and torn in multiple spots, and the labels/decals were scratched rather moderately. I would chalk it up to shipping, yet I have a feeling the appearance was due to neglect of the supplier. Not important for the alcohol, but it's certainly no show piece.
This is my first real foray into "uncommon" spirits. My usual drinks are Captain Morgan and Kraken, and I always mix. This is the first drink I've had that I actually really enjoy straight. It's absolutely delicious and surprisingly smooth. I am an instant fan and would definitely recommend. Strongest flavors to me are coconut and... fruits maybe? My pallet is not well developed, so take it with a grain of salt (my opinion, not the rum).
Filled with ripe banana, vanilla. Sweet!
Really good vanilla notes with a hint of coconut.
Notes of chocolate very noticable. Also a dessert rum for me
I feel caribbean with this rum
Perfect ballanced taste
Excellent. The only thing that keeps me from giving it a ten is the dream of finding something even better.
Nice sweet, easy all day rum
Load more reviews
Back
A Dram for Your Thoughts
Cancel